How I Became A "Watch Collector" In Confinement — Omega, Grand Seiko, Oris, And More
Guest post by Daan De Groot
I'm sure most of you got started in the watch hobby a while before we got into this weird isolated way of living. Well, not me! Alright, I got a Seiko Kinetic Perpetual when I was in high school, and that was quite a serious watch for me at that time. But it was not until January last year when I got my Oris Art Blakey that the bug truly bit. From then on, I've been hooked. This is a look back at the first year of an obsession I know many of you share…
I think all it really took was a connection. Finding a simple emotional link to a watch seemed to open the floodgates. I never expected it to happen the way it did, but the Art Blakey stirred something in me and that was that. My dad really made me fall in love with jazz music when I was young and I even played the drums myself for a few years, so this was the perfect watch for me.
I read about collections comprising tens, even hundreds of pieces.
When I bought it, it was actually going to be that one watch (just like when I bought that Seiko almost 20 years ago). But I  guess you can feel it coming… The depth of my connection to this watch compelled me to start reading watch blogs and forums. I was, for the first time, exposed to the collecting community. I read about collections comprising tens, even hundreds of pieces. Well, that's when the seeds planted all those years ago, started to germinate!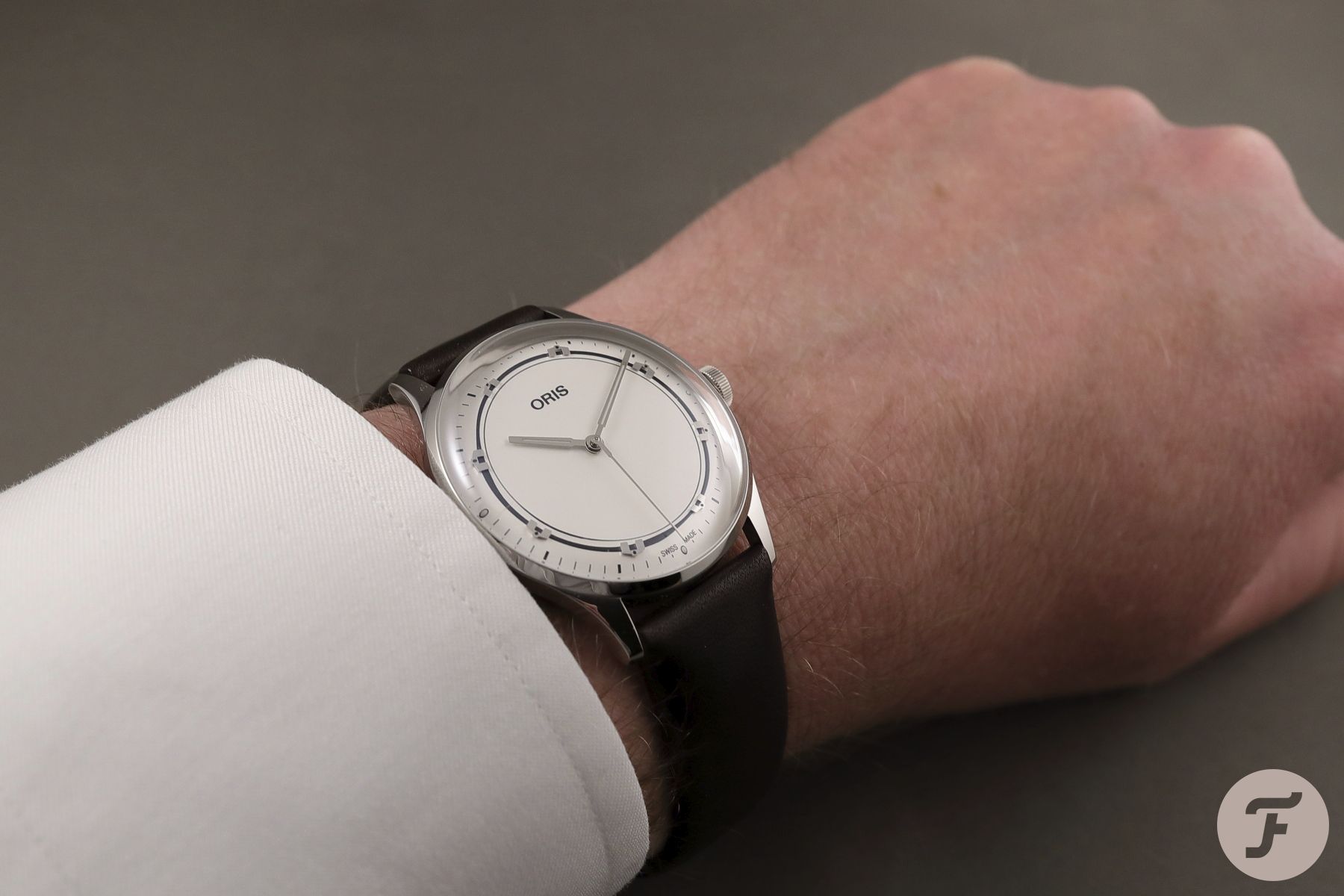 The journey begins
I discovered that in my "collection", besides the dress watch, I "needed" to fill the spots for a diver, a chronograph, a vintage, every day, a Rolex, etc. And there I went. Of course, I started with a vintage Rolex. My favorite color is blue, my wrist is not that big, and my budget was around €3,500. As such, I went for a blue pie-pan dial Datejust with great patina and a jingle jangle jubilee. I bought it from a vintage dealer in the US via Instagram. Yes, indeed, I think I hit almost every checkbox on the list of "what not to do when buying a vintage Rolex".
I decided to hold on to it to see if it would "grow" on me, but I wasn't convinced.
When it arrived I decided to restore the jubilee in Hong Kong, I bought a bunch of straps for it and even put it through a service, because the seconds hand made a few weird jumps every once in a while. But despite those modifications and TLC, it never felt right on my wrist. I decided to hold on to it to see if it would "grow" on me, but I wasn't convinced. In the meantime, the hunt continued. Next up was a diver, and it had to have the best blue dial for around €1,000.
Diving deeper
I went for the Zodiac Seawolf, Topper limited edition with a "rally" bezel on another jubilee bracelet. When it arrived, and yes, this one also had to be imported from the US, I knew right away that this wasn't a match made in heaven. The sunburst gradient blue dial was indeed amazing to look at but the case was too chunky for my wrist and that rally bezel too obtrusive.
…the all-black, solar-powered, radio-controlled square with a link bracelet.
Nevertheless, I was still quite happy with the "collection" up to that point. I decided to see how I would feel about those watches over the summer. But before we left for our summer holidays I, of course, had to get a G-Shock, because
you never know what will happen, right? I went with the GW-B5600BC-1BER. That's the all-black, solar-powered, radio-controlled square with a link bracelet. I wore it a few times on that trip and since then it's been sitting next to the watch box, acting as a reliable reference point against which I can check and set the time of my other watches.
Next stop? Instagram!
A few watches in, I thought it was a good moment to start my own watch account on Instagram. Simply, that's where most of my hunting was done, so why not join them!? I'm originally an anthropologist, an observer of the everyday, so I wanted to take and post pictures of my watches in their everyday context. That basically means wrist shots in whatever place I am at a certain moment of the day. I called my account "One Word Watch" because every time that I would post a picture I would start the caption with the first word that came to mind when I looked at my watch. Perhaps a bit of a "high-concept" notion, but it seemed to work for me…
I also genuinely enjoy the connections with other watch enthusiasts…
I must say, in the beginning, I was thinking, "who's going to look at my shots? Will I be followed by anyone who isn't a beginner like me?" Eventually, I took a bit of a break from Instagram, because I doubted the future success of my account. But, soon enough, the watch fam lured me back, and I decided to pick it up again and I'm still very much enjoying it! Of course, I know about all the addictive effects of using social media and I'm sure they play a big part in my enjoyment, in the end, we're all glorifying each other's pieces and waiting for the next "big thing" to be posted. But I also genuinely enjoy the connections with other watch enthusiasts and especially the ones who live close by and are willing to meet up and discuss each other's watch journeys.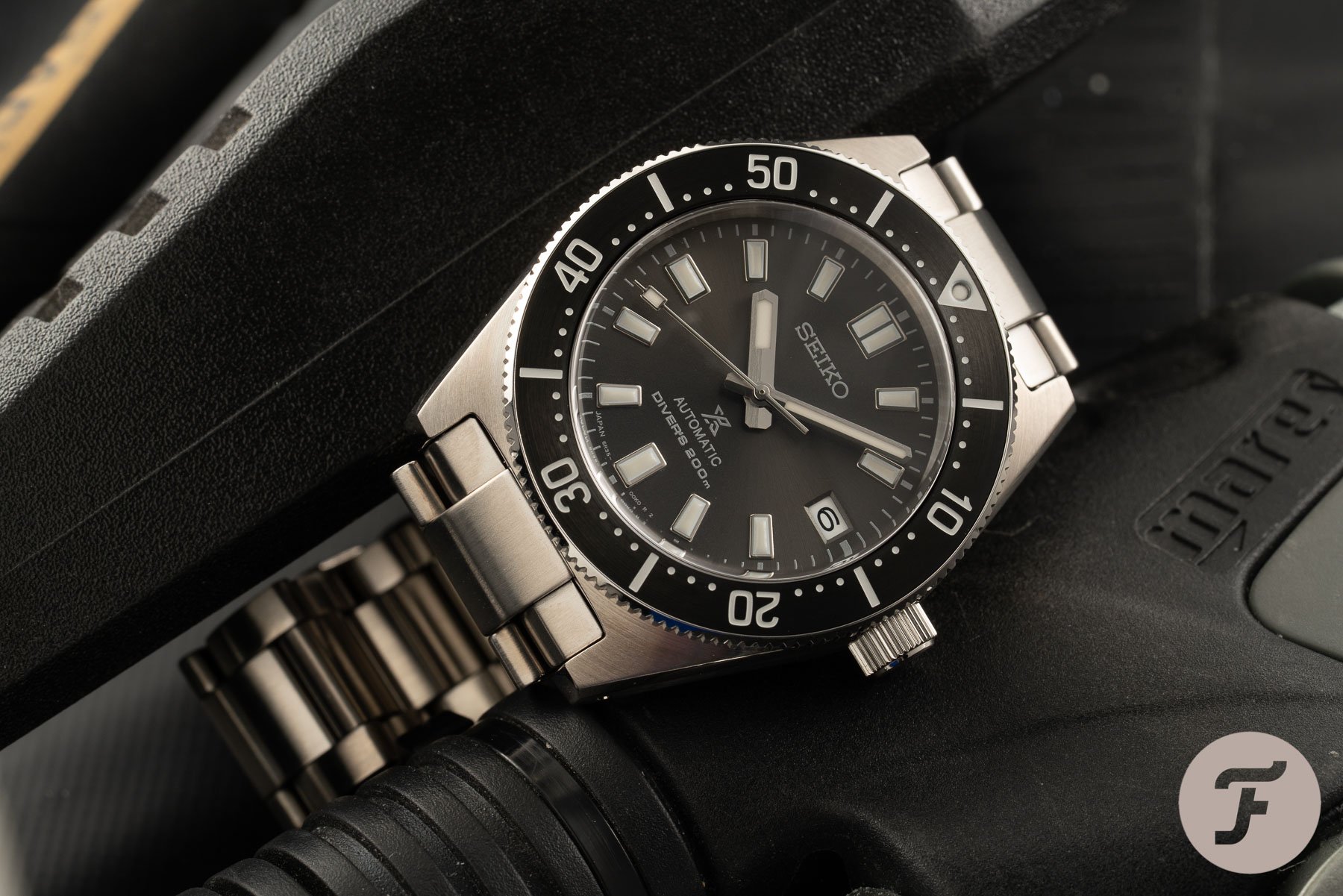 Seiko enters the fray
I quickly stumbled upon the new Seiko SPB line-up. I don't know how I justified getting another diver, but I guess the SPB143J1 had such a down-played color scheme that I imagined it could be a timeless watch for the long term. It's funny that I was sure I was going to wear it on the bracelet all the time, but after almost six months of ownership, I've mostly been wearing it on a multitude of straps. And although it's a fairly big watch for my 17cm wrist, I'm enjoying the watch a lot! But what is a collection with two divers, a vintage Datejust, an Oris dress watch, and a G-SHOCK?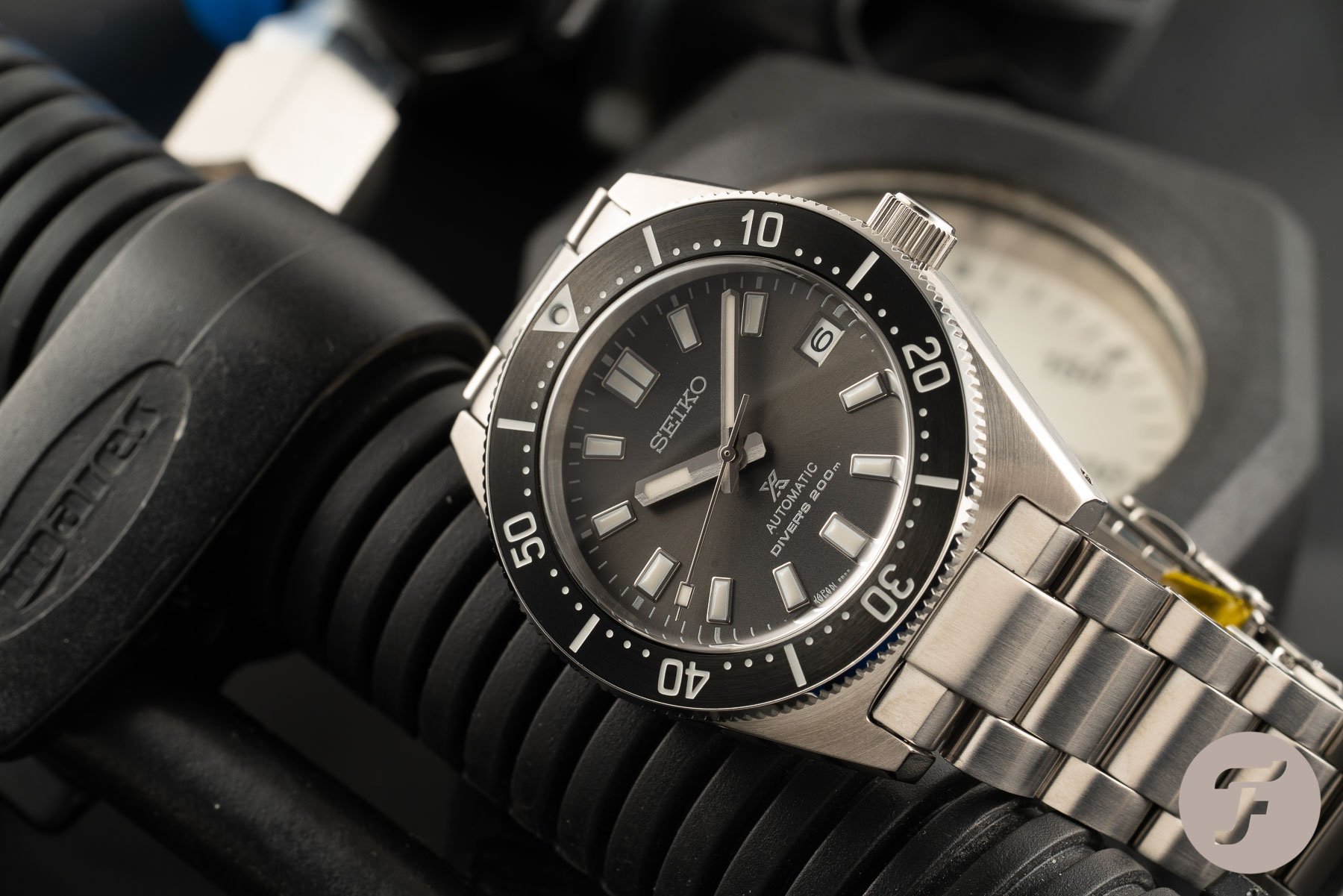 Next up: Grand Seiko. This brand was a totally new discovery for me and because I didn't really want to spend a lot more than €2,000, I was focusing on the brand's quartz models. At first, I wasn't looking to buy a used one after my experience with that Rolex, but when I saw the SBGX093 and actually saw one that was recently put up for sale on the forum I grabbed my chance. I picked it up after a conversation at the seller's kitchen table. Unfortunately, I have to admit, it doesn't get as much wrist time as I'd hoped it would. I put this down to the bracelet's lack of micro-adjustment.
…it's just such a beautiful watch in my opinion!
In the meantime, I decided to get rid of the Datejust. It just wasn't working for me and I wanted to see if I could get something for that money that I was able to enjoy. And boy did I make a good decision when I bought a Cartier Santos Galbee XL from 2006 with the money from that sale! It's classic, but sporty, wears great on my wrist and it's just such a beautiful watch in my opinion!
Don't forget the little guy
Ever since I started searching for that first mechanical watch, Autodromo was a brand on my radar. Watches inspired by classic car designs really speak to me, and as soon as Autodromo dropped the Nassau blue version of the Intereuropa it was buzzing around in the back of my head. That thought stayed there, unacted upon until Black Friday hit. My mailbox exploded with newsletters from brands I'd signed up to, but one really stood out: the Autodromo's day had finally come. But it wasn't to be the end of my newsletter-based acquisitions…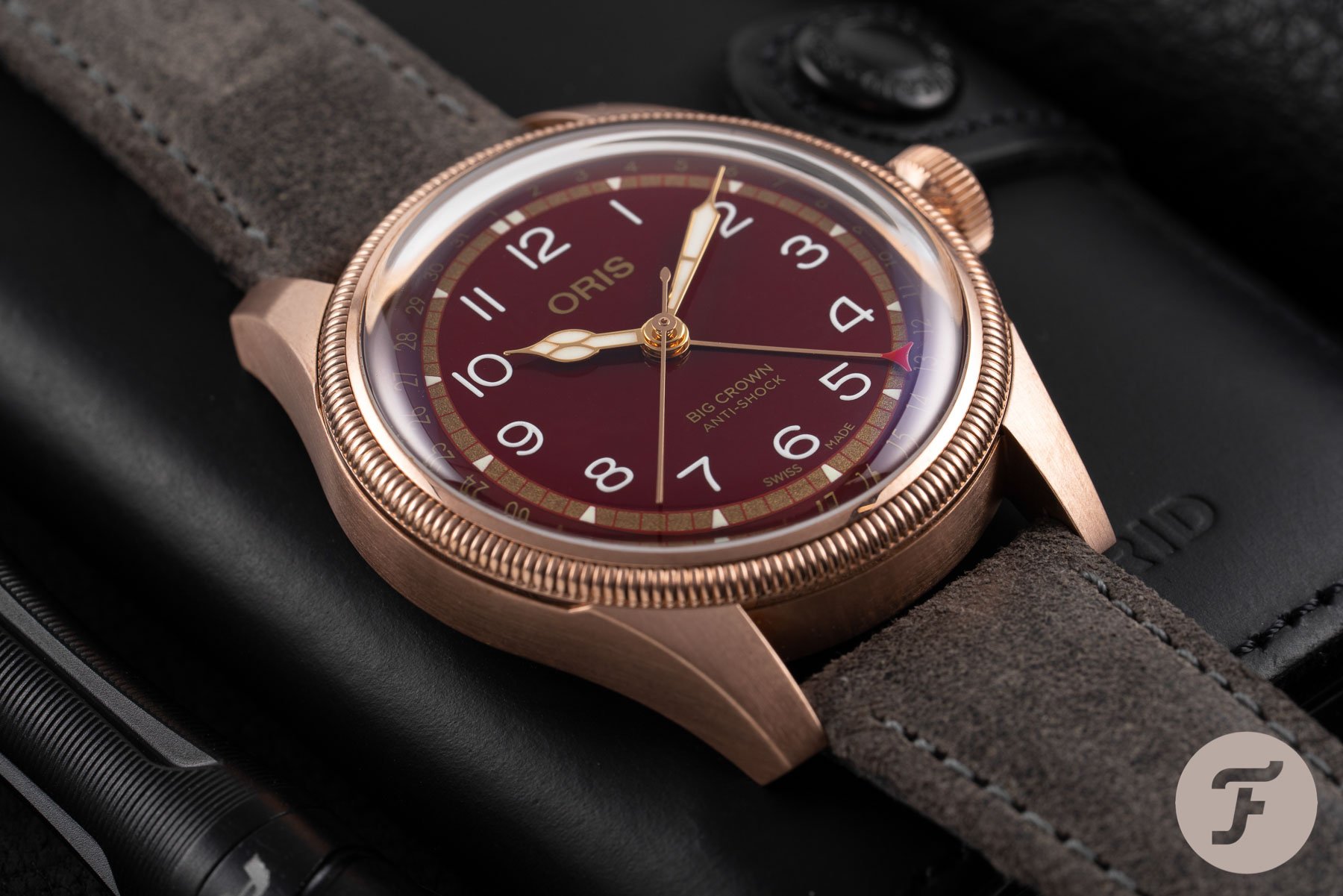 And don't forget about Fratello
The Bronze Big Crown Pointer Date that was being previewed a few days before its actual launch was not really on my radar at first. But when I saw it in the pictures it struck a certain chord. Also, exactly at that time, I "won" an Oris mug in one of the giveaways organized by the Oris Boutique. When I picked up my prize I quickly tried on a few watches. The Fratelloris was among them.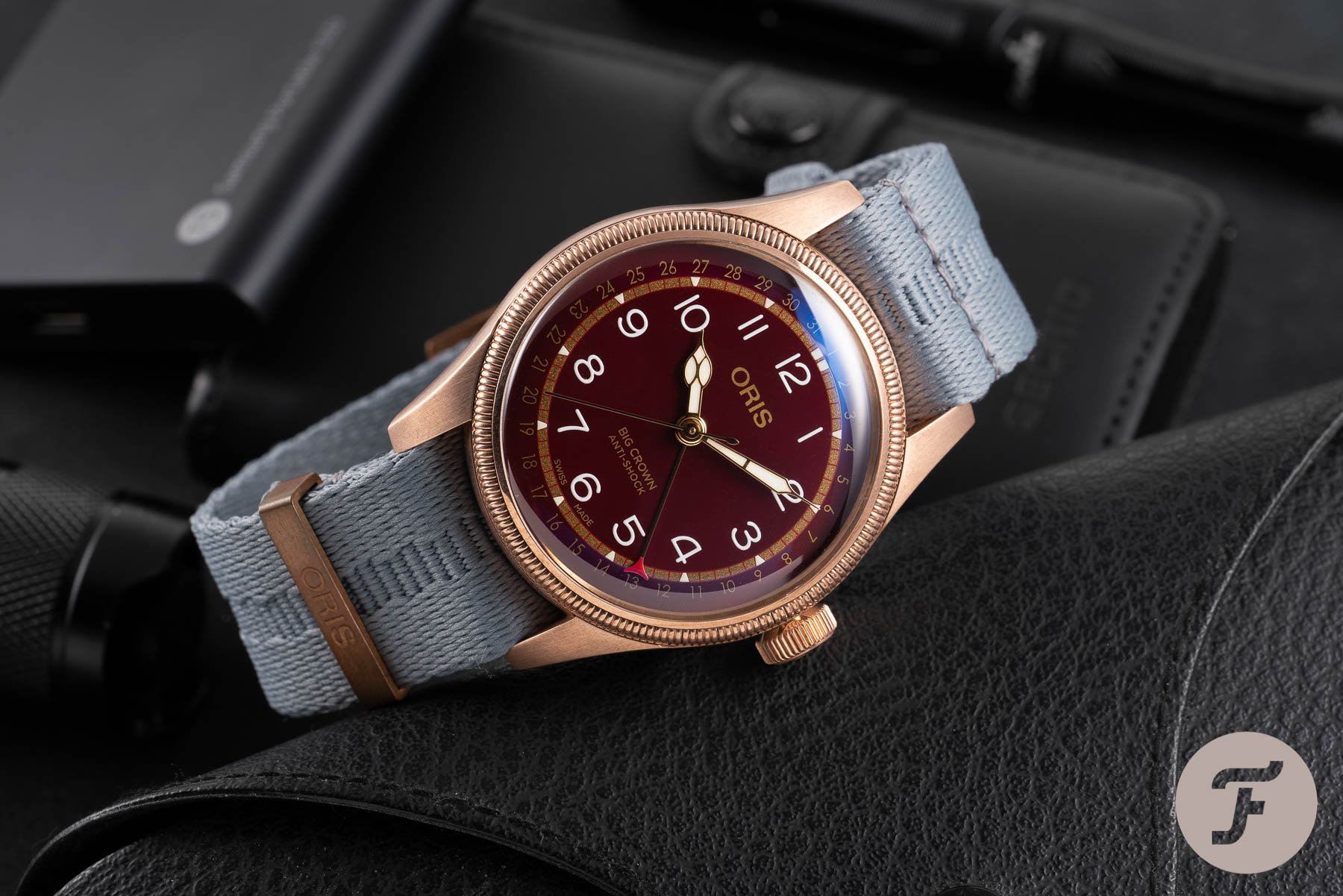 Three days later, a day before the next lockdown, I decided to go back and pick up the watch. What a joy that watch has been until now. Every time you pick it up it looks a little different because of that patina. That oxblood dial with gilt accents and those white numerals that come jumping at you are such a good match. I never thought I'd buy a red-dialed watch, but this one's special and it came just in time for the next trip, the Christmas Holidays in Spain.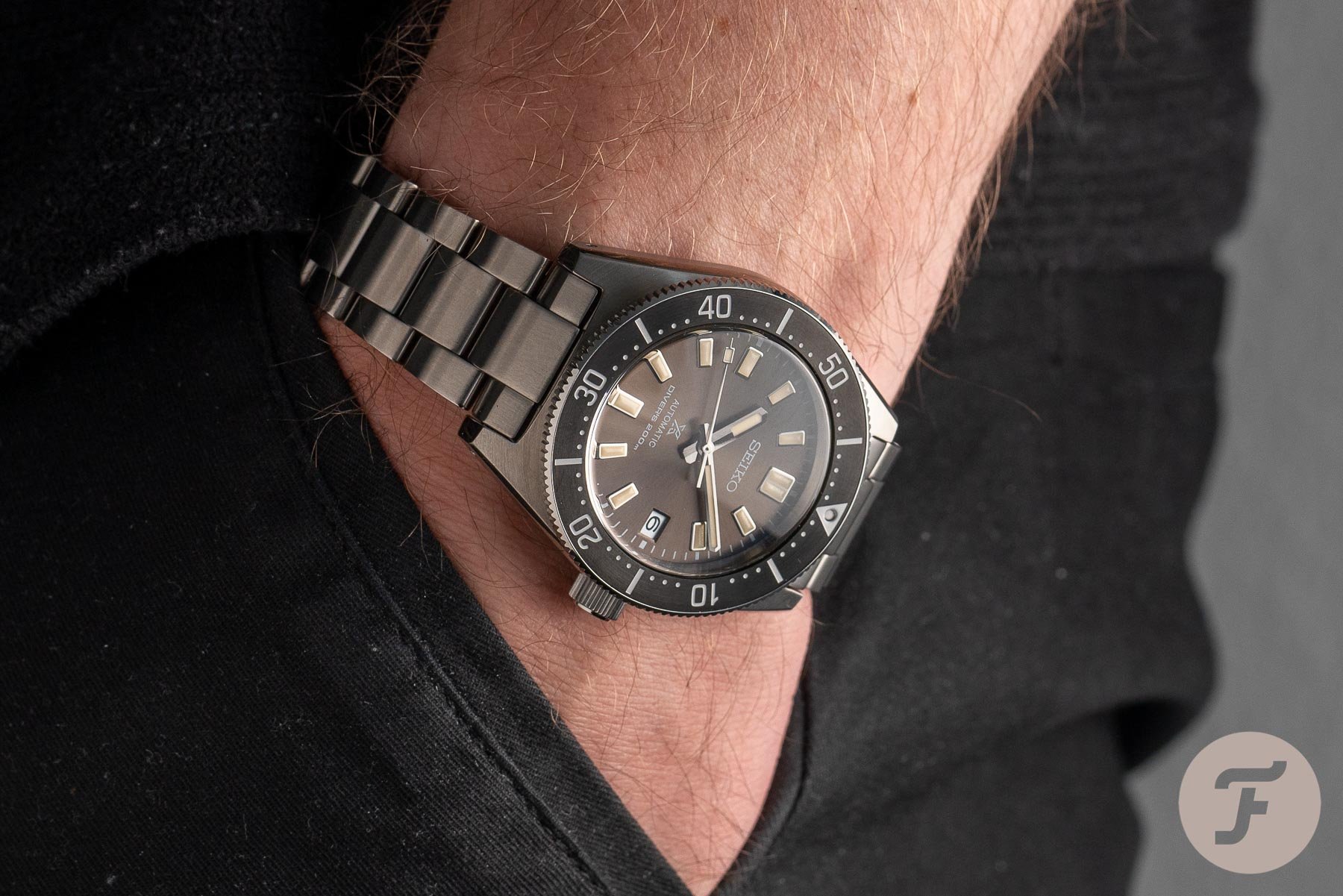 A busy year
I brought the Art Blakey, the Fratelloris, the Seiko SPB, and the Santos with me on that trip and I shared the hell out of them on Instagram. I was approaching the 1,000-follower mark and, after 100 posts, was also getting better at editing my shots, which brought me even more joy than the watches already did themselves. When I got back to Amsterdam I noticed that I had only really missed the Autodromo. The GS and the Zodiac weren't really all that dear to me. I decided to put them in their original boxes and see whether I would miss them in my daily rotation. They're still in there and I think that means they'll go up for sale soon. But why wait until the next sale to get something else?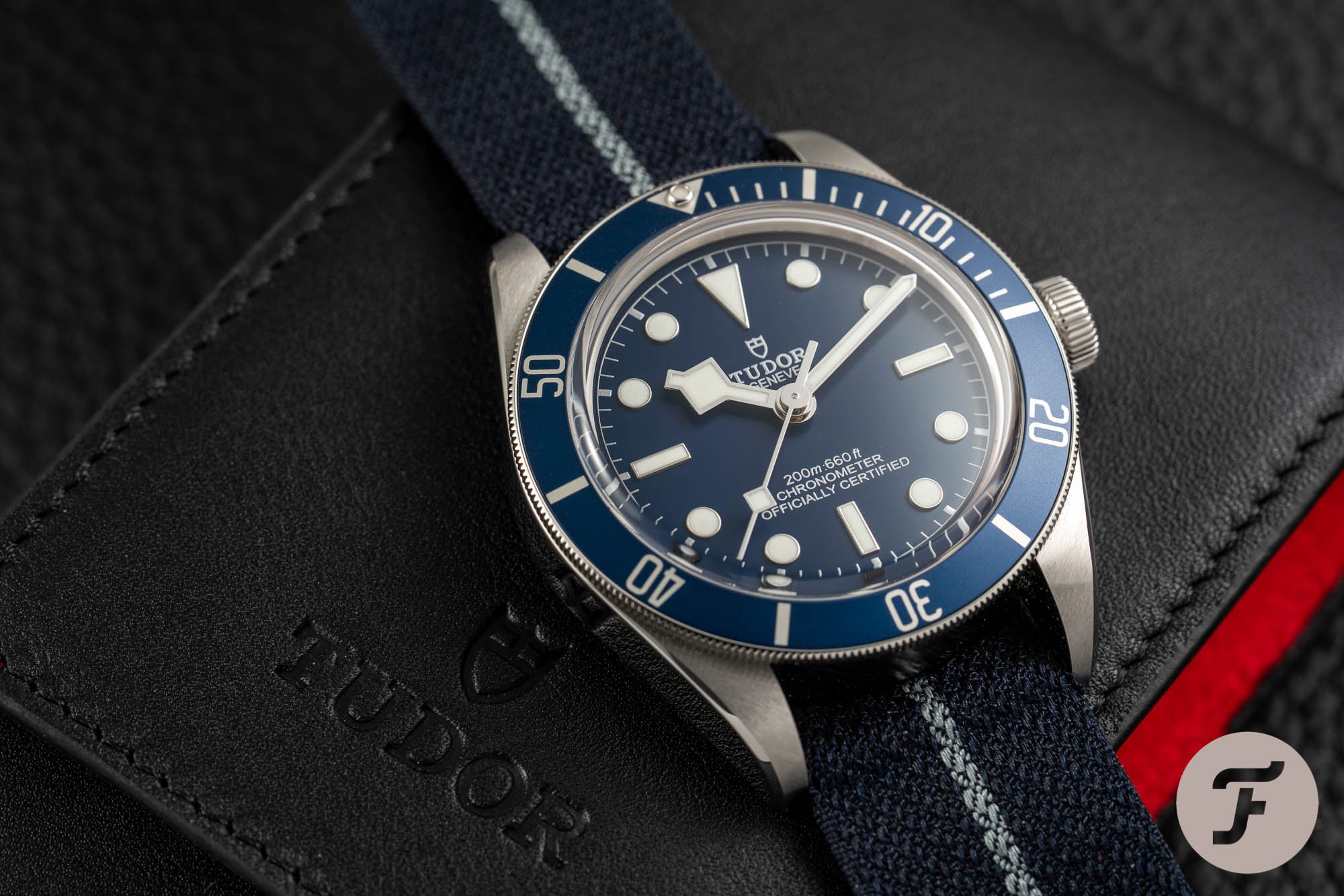 What's next?
The Tudor Black Bay line is of course very popular in the watch community and especially because they do so well on Instagram. I tried on the Black Bay 58 in black and blue, but over that Christmas holiday, the Black Bay 36 started to get some traction in my head. Posts from several accounts I followed showed that classic Submariner dial layout in combination with those Tudor snowflake hands wrapped in a very clean case.
…those quirks, to me, make it even more attractive.
I doubted between getting one pre-loved with the ETA movement or a new one with a Sellita movement (the same one as in the Art Blakey, but top-grade) including a 5-year warranty. And because second-hand prices are still quite steep I decided to go new. And wow, that watch is a dream to wear on any occasion! Some don't like the smiley "self-winding" text on the dial and think the crown is too proud, but those quirks, to me, make it even more attractive. And right there, at the AD, when I picked up the BB36, the next watch purchase was already in the making.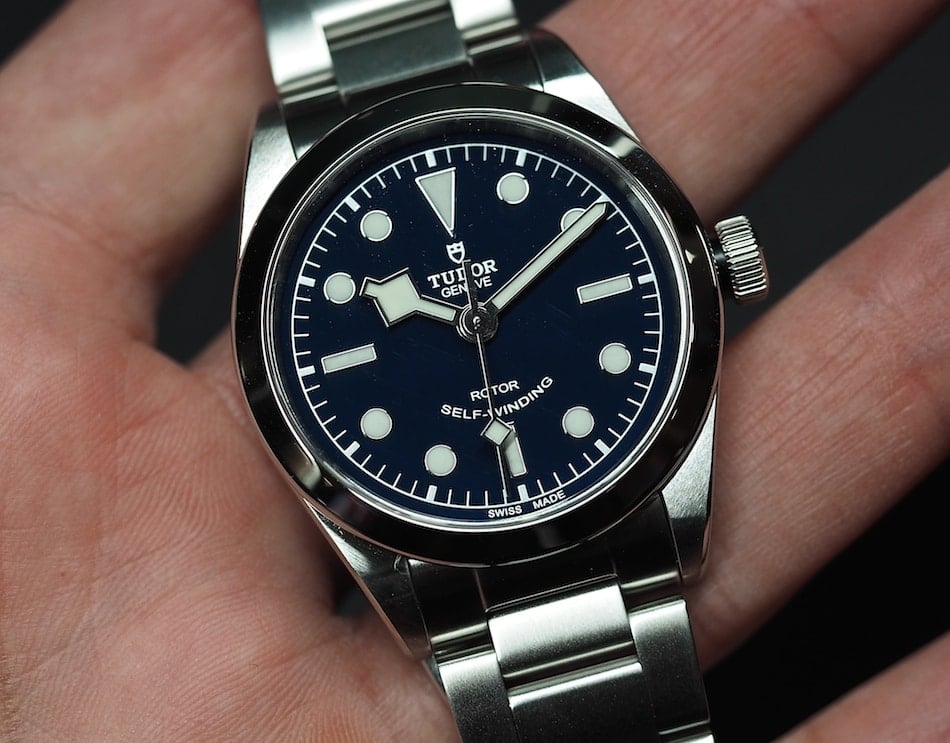 A s(p)eed was planted
I took the opportunity to take a look at the other brands in the store and discussed a few of them quickly with the AD. I didn't try them on or anything, but we did mention for example that it was a shame that Omega took the 'First Omega in Space' out of production and the AD, who knew I had tried it on in his store earlier that year, added: "if you can still find one for a good price, now's the time to do it!" He had already sold out, but there I went, on my bike on my way home with
my new watch and thoughts running through my head about the First Omega in Space. And then I remembered that I saw one being offered by a Dutch online watch shop on Instagram.
…it gives the watch something special against the Speedmaster Professional.
Their price was quite a bit below list and it still had a 5-year warranty. After a few days of pondering I decided to do it and I'm very happy I did! It is of course a meaningful watch in the community and I must say, you can feel some of that when you're wearing a Speedmaster. I would've loved a Hesalite crystal and some don't agree with those Alpha hands, but I think it gives the watch something special against the Speedmaster Professional.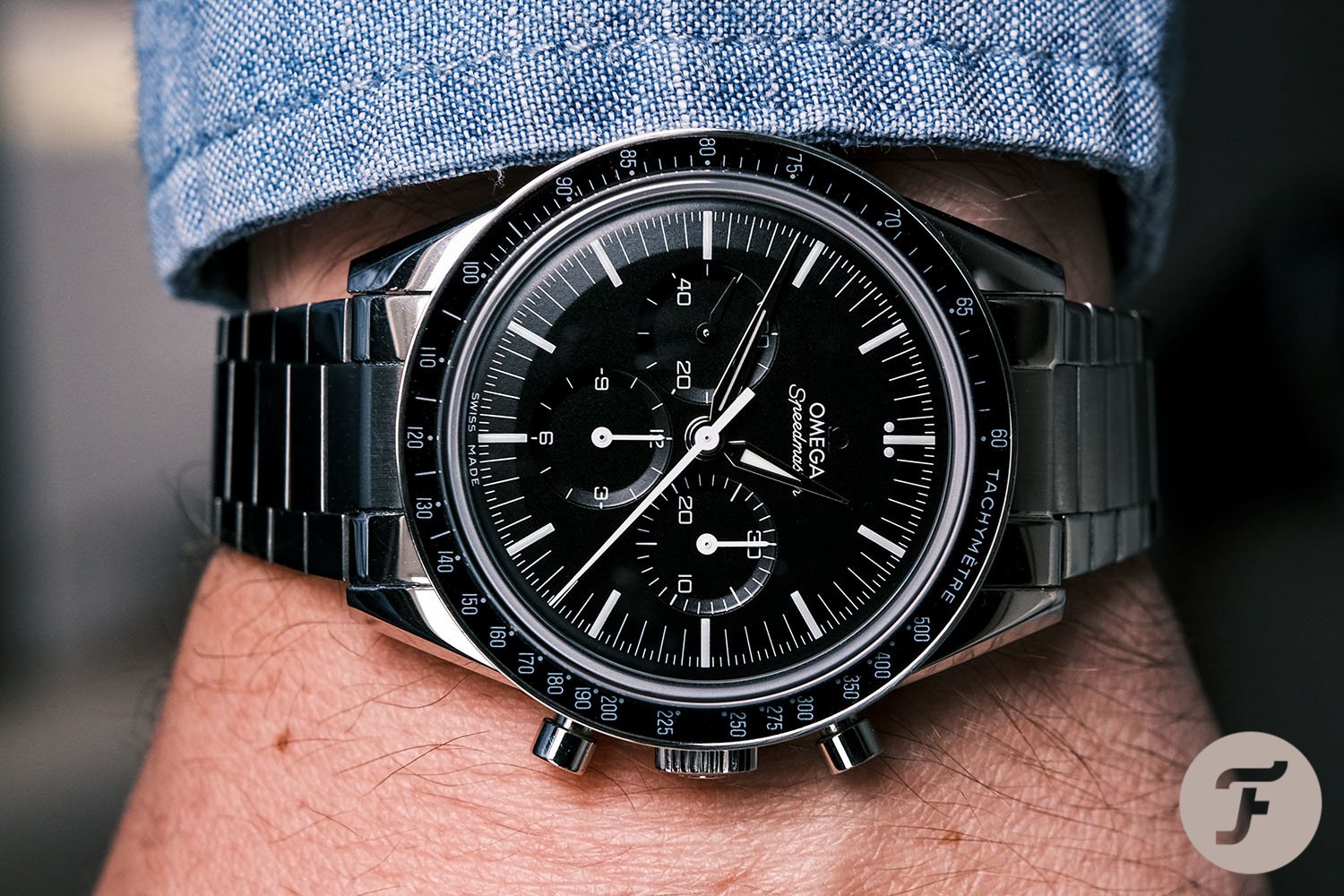 A constant joy
I've actually never spent money the way I'm spending it on watches, the thrill of the chase occasionally results in hasty decisions and you justify new purchases to yourself with opinions from other watch-enthusiasts on Instagram, but as long as you never spend more than you can afford to lose, the hobby is nothing but fun.
…did this online context just drive me crazy a little bit?
I'm very happy where I am right now with my collection and very much enjoy sharing this hobby with all of you enthusiasts out there. But almost all of my information and communication with others was based on online sources and social media. Sometimes I'm wondering how my journey would have been different if I wouldn't have been limited by lockdowns and confinements. Would I have ended up with this same collection, would I have bought this many watches in such a short time as well? Or did this online context just drive me crazy a little bit?
What do you think? Did your experience of this hobby change during this last year, and if so, how? I'd be very happy to hear your thoughts! Let us know in the comments below.