Independent Insights: Vincenterra, Behrens, Zelos, And More!
More indie goodness!
What up, indie fans — it's good to be back! It's always quite exciting writing these columns as it means I've found some watches/projects that I think are super cool. I am always excited to hear what you think about them. I have a novel take on the Moonphase GMT concept, with 3D indications, a wandering satellite hours watch, and more. OK, let's do this.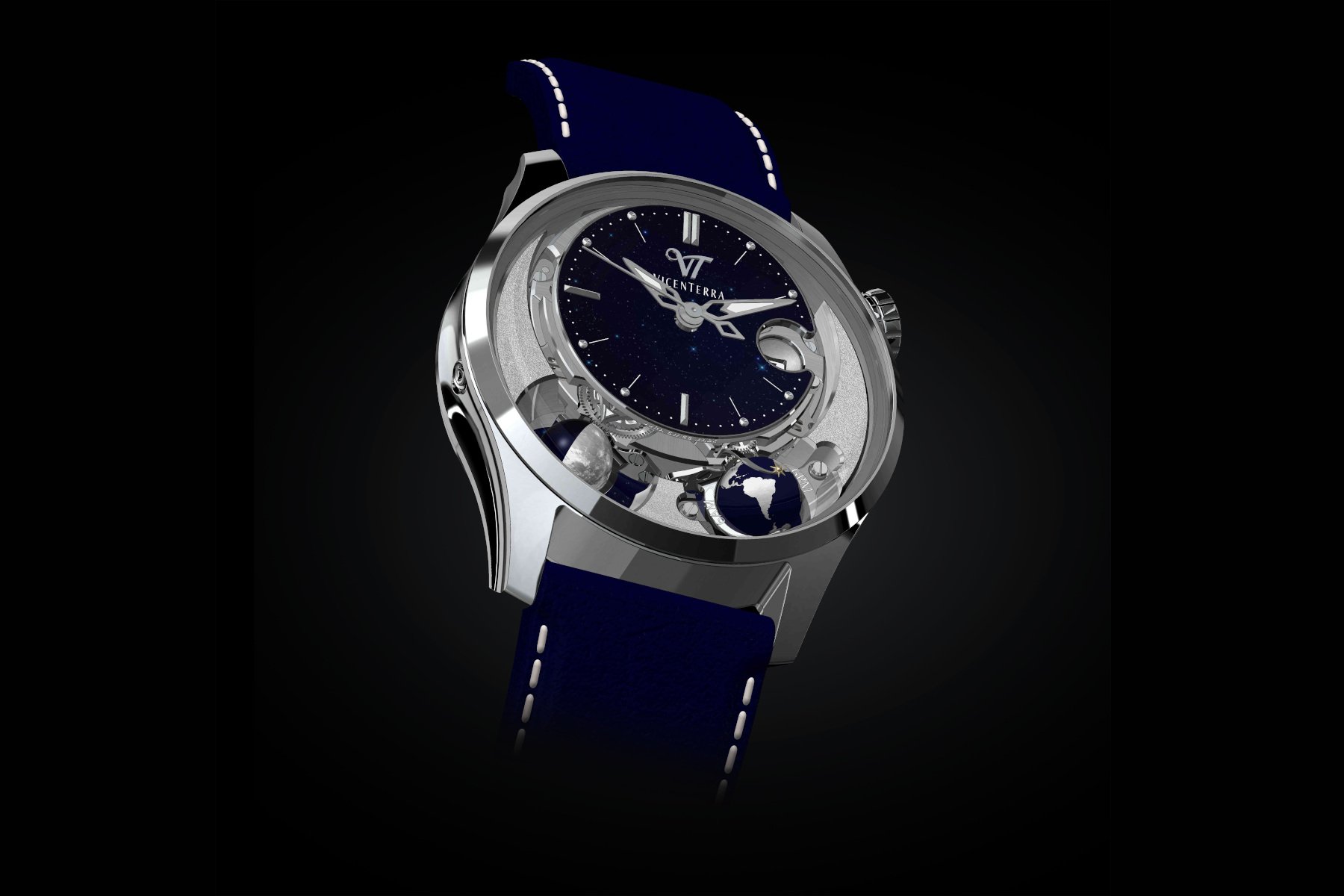 Vicenterra AstroLUNA
First up is the novel Moonphase GMT concept I mentioned. I've come across Vincenterra previously, with the equally excellent Tycho Brahe watch. Still, the new AstroLUNA takes things to the next level. Rather than a standard GMT hand, we have a small hand-painted 3D model of the Earth. You can see the meticulously detailed continents, oceans, and seas. Thanks to a small solid gold sun hovering above the Earth and 6 am/6 pm markers around the circumference, you can locate the geographical areas on the Earth where it is noon, 6 am, 6 pm, and night.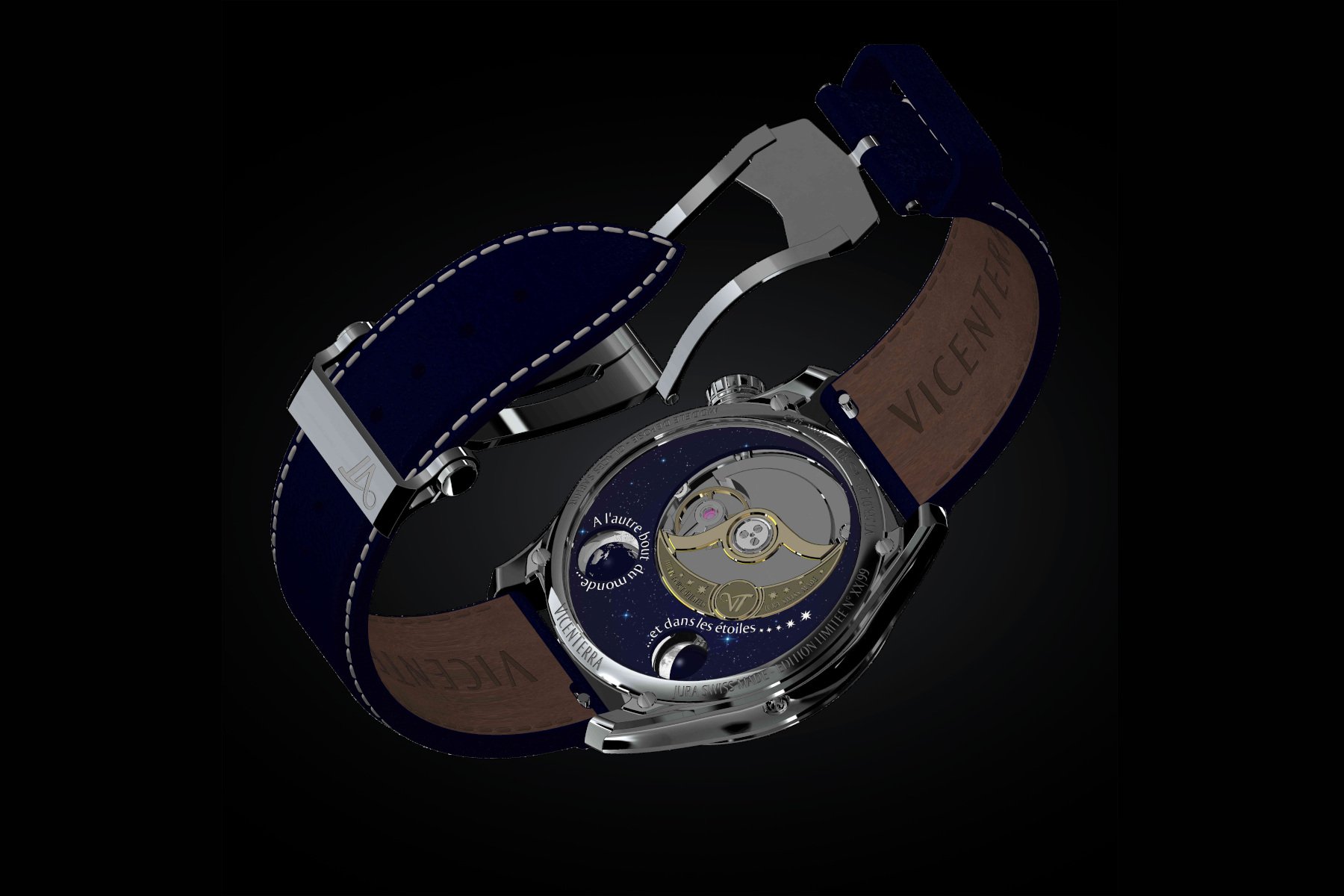 3D moonphase
In addition to following other time zones around the globe, the AstroLUNA displays the perpetual moon phases. The small 3D Moon indicator rotates once every 29 days, 12 hours, and 45 minutes, staying precise for 126 years. The 3D moonphase indicator comprises a dark side and a light side on which a white Superluminova undercoat is applied. It is covered with lunar patterns by the skills of a miniature painting artist. At night, a bluish luminescence substitutes for the white color and reveals the current phase of the Moon. Now obviously, I have not seen this in person, but visually it sounds superb!
You can find more information about the Vicenterra AstroLUNA right here. If you're interested, it's worth securing your pre-order soon, though. The watch is limited to just 99 pieces. All pre-orders made before June 30th receive a free upgrade to the heavily modified Vaucher movement — a solid 18kt gold movement rotor. Not too shabby! Priced at 13,500 CHF (excluding taxes), you can secure yours with a 3,000 CHF deposit.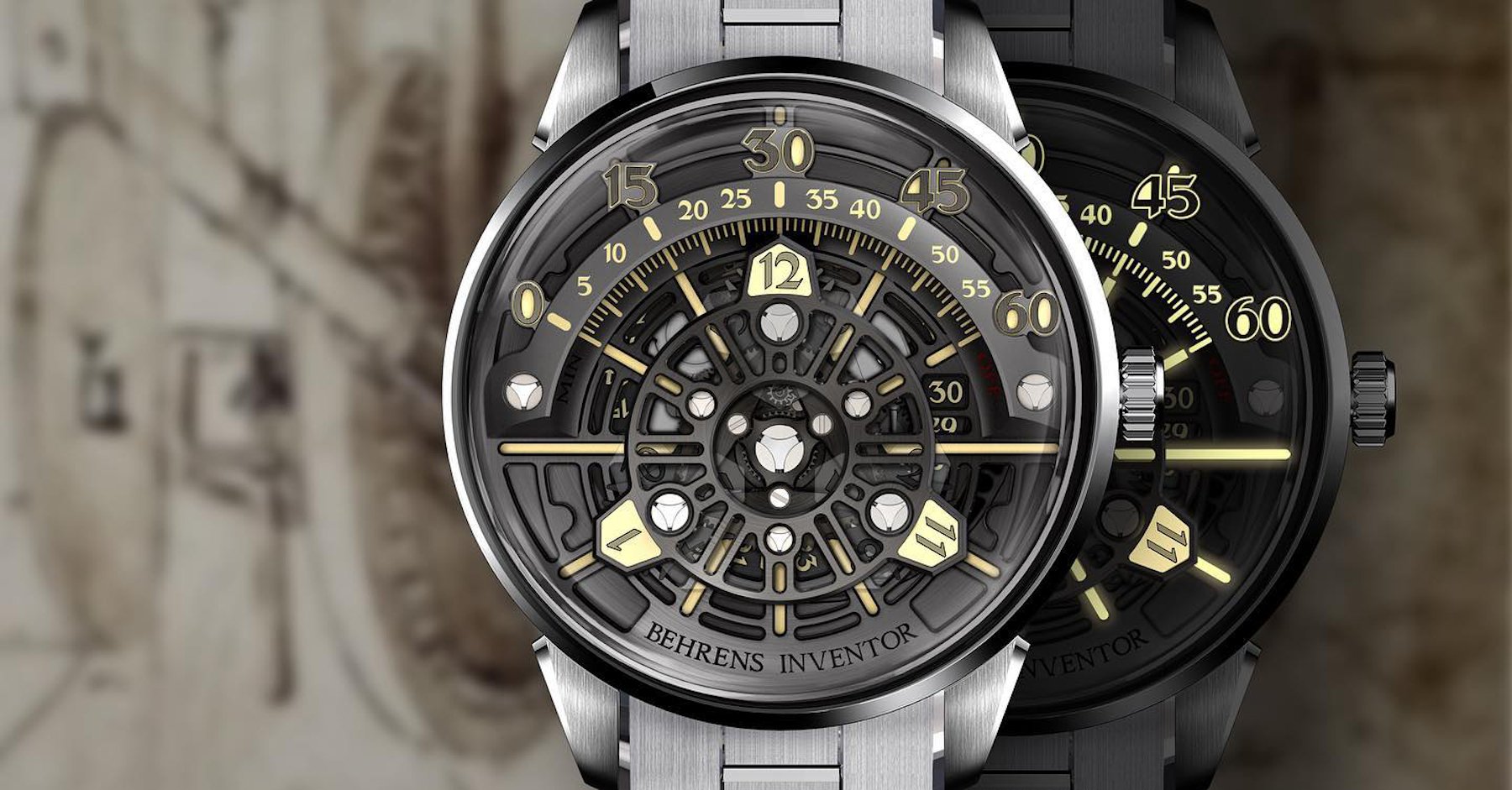 Behrens Inventor B03 "The Da Vinci Code"
If you're reading the name Behrens and wondering where you've heard it before, don't worry. You're not going mad. However, Behrens raised a few eyebrows when it was nominated for two GPHG awards in 2020. Behrens is a Chinese company that makes custom modules that fit onto Swiss ebauches to display the time in various non-traditional methods. In case you're wondering which watches were nominated for GHPG awards, take a look at B022 The Rotary and B020 The Apolar.
Today's newsworthy mention, however, is a really cool-looking piece. I love the satellite hours method of displaying time. I think I've made that clear with my continued love affair with Urwerk. So when I see something that even slightly reminds me of my beloved brand, I sit up. Granted, the Behrens doesn't sit in the futuristic cases that Urwerk might, but this watch is not designed for the same customer. Instead, it offers a classic 42mm round stainless steel case combined with the satellite hours time.
At first glance, it may look quite complicated to read, but it's a combination of analog and digital time indicators. The current hour is displayed digitally on a pointer that moves across the minute scale on the upper portion of the dial, from left to right. As the pointers leave the scale and rotate around, a small disc turns to trigger the next hour to appear. It can be hard to explain if you don't already know how it works, so I will post the video below to give you an idea.
Into the unknown…
Now there are some reviews out there for Behrens' watches, but I've not exactly seen many of them out in the wild (read that as zero). I do think that some of the brand's designs are super cool. I'd love to get my hands on the Da Vinci and see how it looks and works in the metal. At the end of the day, nearly $4k is a lot of money. There is a lot of competition in that price range, but nothing that quite looks as "different" as Behrens. Are they worth the money? I can't say at this point, but I must say, they do look fascinating! The Behrens Inventor B023 Da Vinci is slated to go on sale later this year, in August 2021. Prices start at $3,920.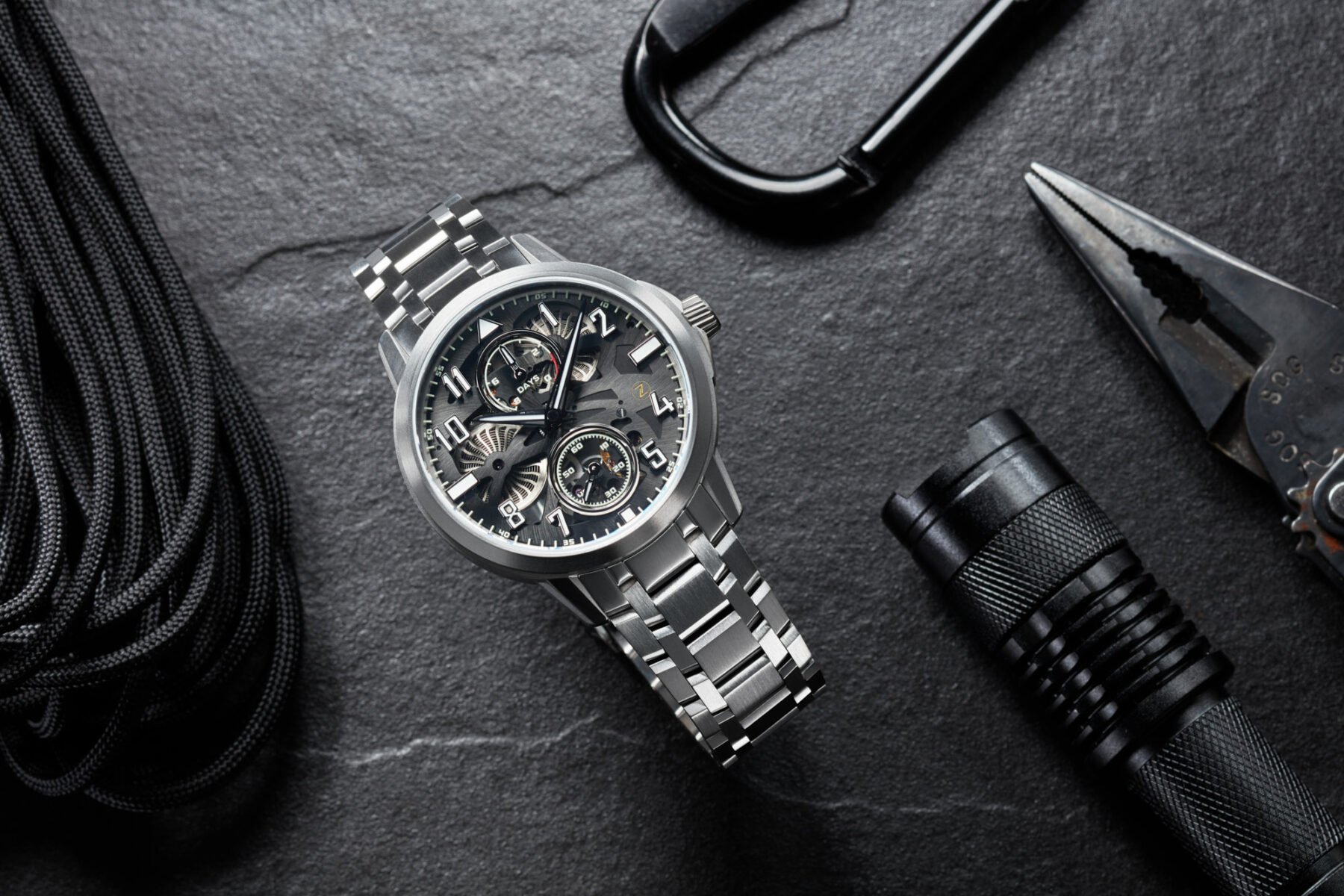 Zelos Mirage 2
Zelos is a Singaporean microbrand that has built a fearsome reputation for offering well-designed watches at excellent, budget-friendly prices, coupled with possibly the best customer service of any microbrand. However, there's a reason the brand's watches fly off the shelves and sell very quickly. Many of the more popular models sell out in minutes at launch and often resell above the list price of second-hand platforms.
Not content to settle solely on the budget-end of the spectrum, Zelos has previously dipped its toe into higher-end design and horology. In June 2020, the brand released its first high-end watch with the Mirage Tourbillon. Using a skeletonized tourbillon movement from Manufacture La Joux-Perret, the Mirage was meant to show collectors that Zelos could stand toe-to-toe with the big boys and represent the pinnacle of the brand's capabilities. Judging by how quickly it sold out (under 10 mins!), it seemed to do just that. Now, the Zelos Mirage 2 8 Days follows on from that success.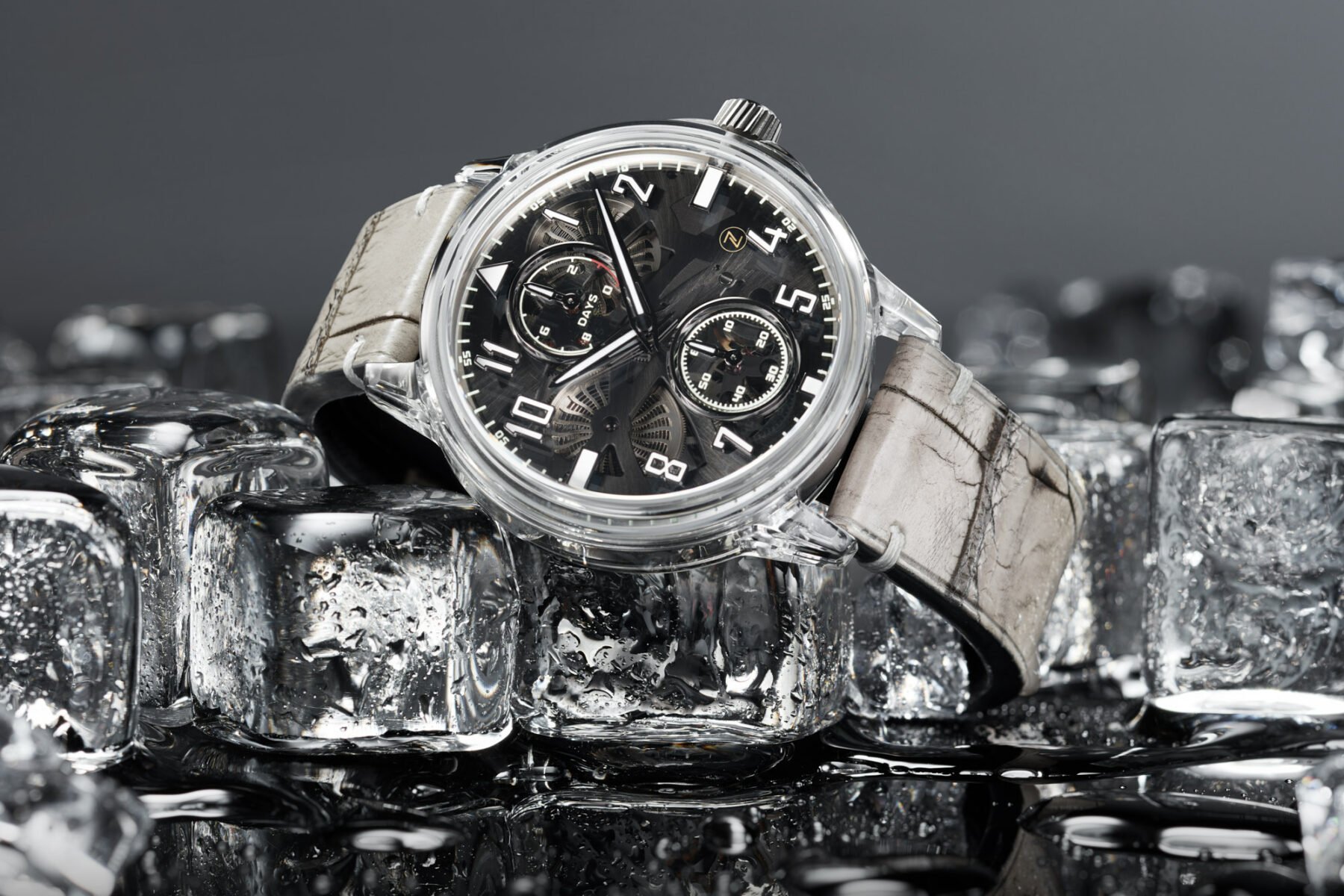 8 days of power!
The Mirage 2 features a customized Manufacture La Joux-Perret skeletonized 8-day, twin-barrel movement. The twin barrels are visible through the sapphire dial and sapphire case back. These barrels feature a "turbine" pattern skeletonization, much like a jet engine. Sub-dials feature a power reserve indication at 12 o'clock and subsidiary second hand at 6 o'clock. The movement is fully decorated, complete with black PVD mainplates and a curved-grain pattern.
As you'd expect, the Mirage 2 is not a budget-friendly watch. Still, the price tag is not unreasonable given the quality. Prices start at £3,900 for the titanium case. You can choose between blue or yellow zirconium titanium Damascus cases if you want something a little fancier at $4,900. Or, for the ultimate in showing off, there is a full sapphire case model available for $8,900. All models are launching on the Zelos website on Thursday, June 10th at 11 pm Singapore time.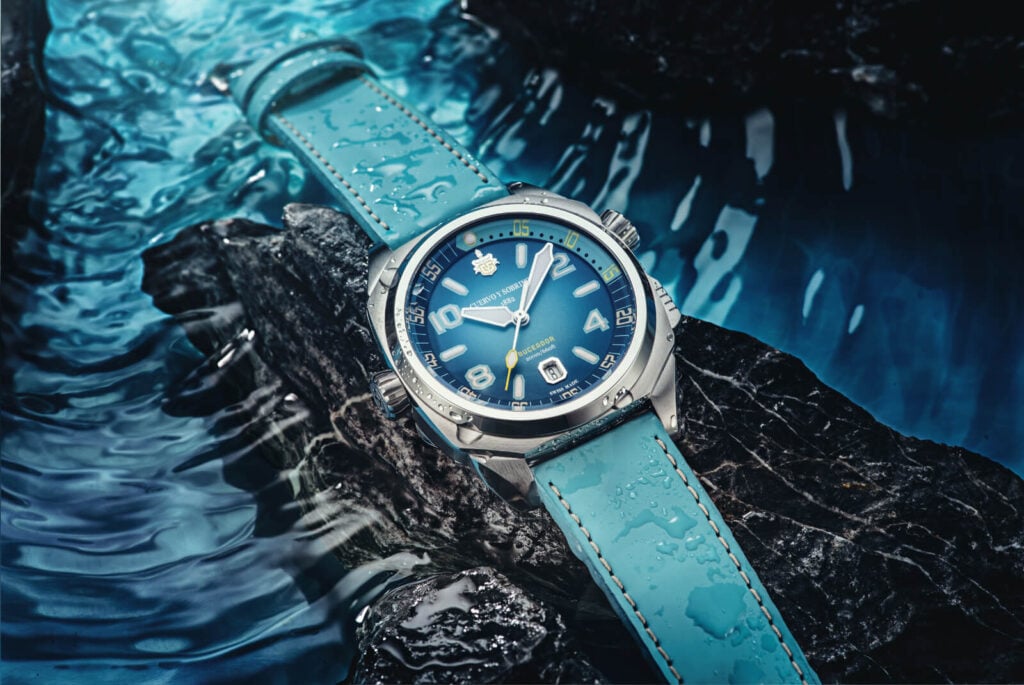 Cuervo y Sobrinos Buceador Caribe
The Cuervo y Sobrinos Buceador Caribe is the latest creation from the Swiss brand known for its charming Cuban past. I've always thought the brand was a little odd but pretty cool because of its distinct "pirate-y" vibe. The new Buceador Caribe is a step away from that inspiration, but it still remains on-brand and exciting. The word 'Buceador' is the Spanish word for 'diver', perfectly conveying the model's intended purpose. Water-resistant to 200 meters, this new model is available in a choice of eye-catching hues.
Cuervo y Sobrinos offers the Buceador Caribe in three variants, each taking inspiration from the Caribbean seas that encircle the island of Cuba. The surrounding seas, sand, and the region's indigenous corals and underwater life have proved a valuable source of reference, influencing the color scheme of each aquatic-themed timepiece. Each version of the Buceador Caribe is housed in a 43mm stainless steel case, with one version dressed in a stealthy black DLC. A push-button, intended to look like a snorkel section, is located at 4′ clock and unlocks the crown above it at 2 o'clock. This crown operates the internal rotating bezel, while an additional crown at 9 o'clock winds the movement and sets the time.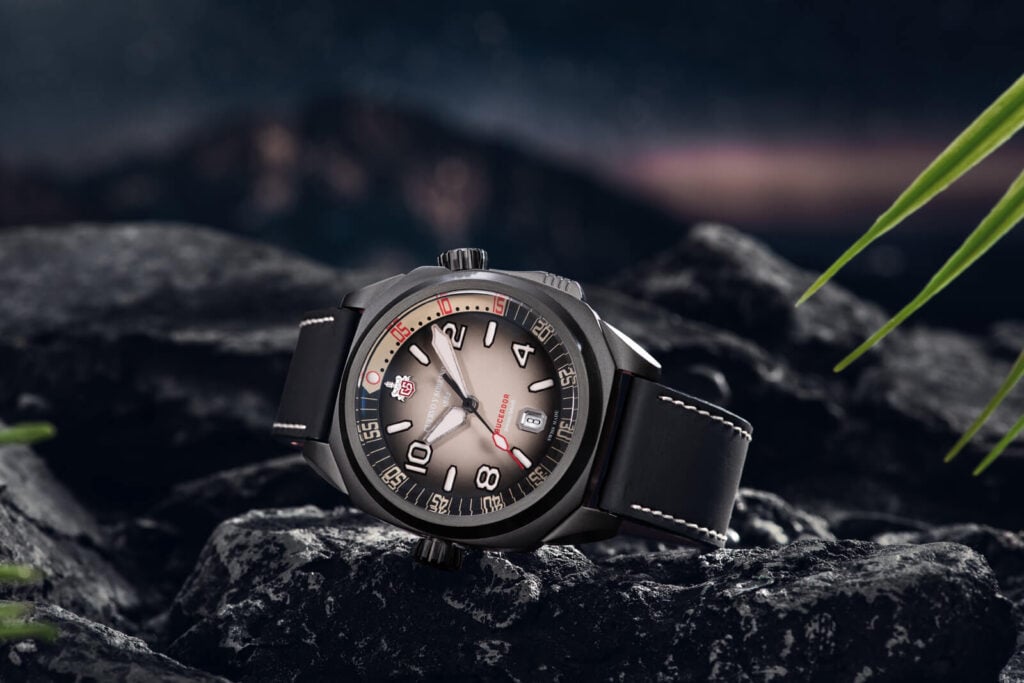 Bright and colorful
The large colorful dials are straightforward to read thanks to the wide hour and minute hands, bold hour markers, and the liberal use of Super-LumiNova. Sitting at the heart of the Cuervo y Sobrinos Buceador Caribe is the CYS 5104 automatic movement, based on the Peseaux 224. Each watch is supplied with two straps (one rubber and one Toscano leather) and presented in a humidor, further emphasizing the brand's Cuban roots. Prices start at £2,700, including UK local taxes. Prices may vary depending on your location. For more information, please visit the Cuervo Y Sobrinos website.
And there we have it. Another episode of Independent Insights done and dusted. I really hope you'll agree that there are some fascinating watches in today's lineup. I'm keen to hear your thoughts, as always. What do you make of these watches? Are there any cool watches/projects you've seen that you think I've missed? Let me know in the comments below!
Follow me on Instagram: @davesergeant