Introducing DB Milau and their Diadem Silver Edition
We get a regular supply of emails from new watch brands introducing themselves as the next best thing in the watch industry. Best value for money and so on. Usually, it's better than anything we ever saw before. And all that for a bargain price which also leaves plenty of space for a commission. Besides those weekly introductions we occasionally also receive one that triggers our interest. We got in touch recently and tried the DB Milau Diadem, one of their flagship watches.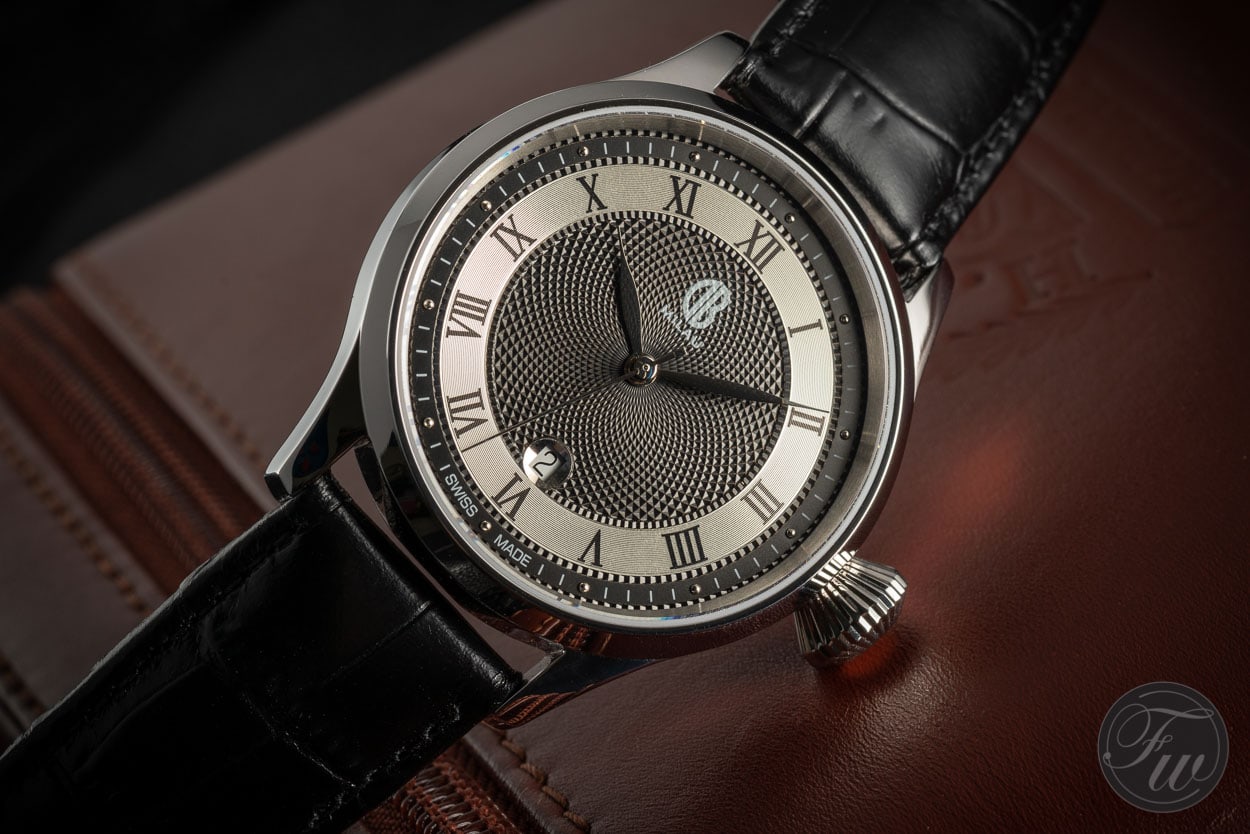 Dutch Brand Milau
Let's have a short introduction to the brand first. Although The Netherlands is quite a small country we sure have a lot of watch enthusiasts and it's also where our headquarters is based. For DB Milau it also started in the low lands with one Dutch watch enthusiast dreaming about an own watch that is different from the 'obvious choices'. From having a dream it turned into reality when he teamed up with two fellow entrepreneurs and Dutch Brand Milau was created. Their motto 'Why do people say the sky is the limit when you can reach for the stars?' explains why their watches all are named after stars in the galaxy.
As mentioned DB Milau has a think for thinking different. Something which shows in their brand ambassadors. For such a young brand they already have 3 ambassadors linked to their brand. First on the list is Dutch fashion designer Addy van den Krommenacker who is internationally renowned. Followed by professional UFC flyweight fighter Jose Shorty Torres from Chicago, Illinois. The third ambassador is Dutch DJ Sean Hendrix.
DB Milau Diadem
Time to have a closer look at the Diadem Silver edition. At first sight, you simply can't miss the big crown and the dial which are eye-catching features on the wrist. While wearing the watch on the wrist the crown wasn't uncomfortable which you could possibly expect due to its size and the case which is still rather slim. Size for the case is 44 mm which is made from stainless steel that is polished to a mirror-like finish. Also reflecting light is the dial which has various finishes both in shape and colour. Although it has the look of a guilloché dial it is produced in a different way. With a date at 6 o'clock, it's a well-balanced design.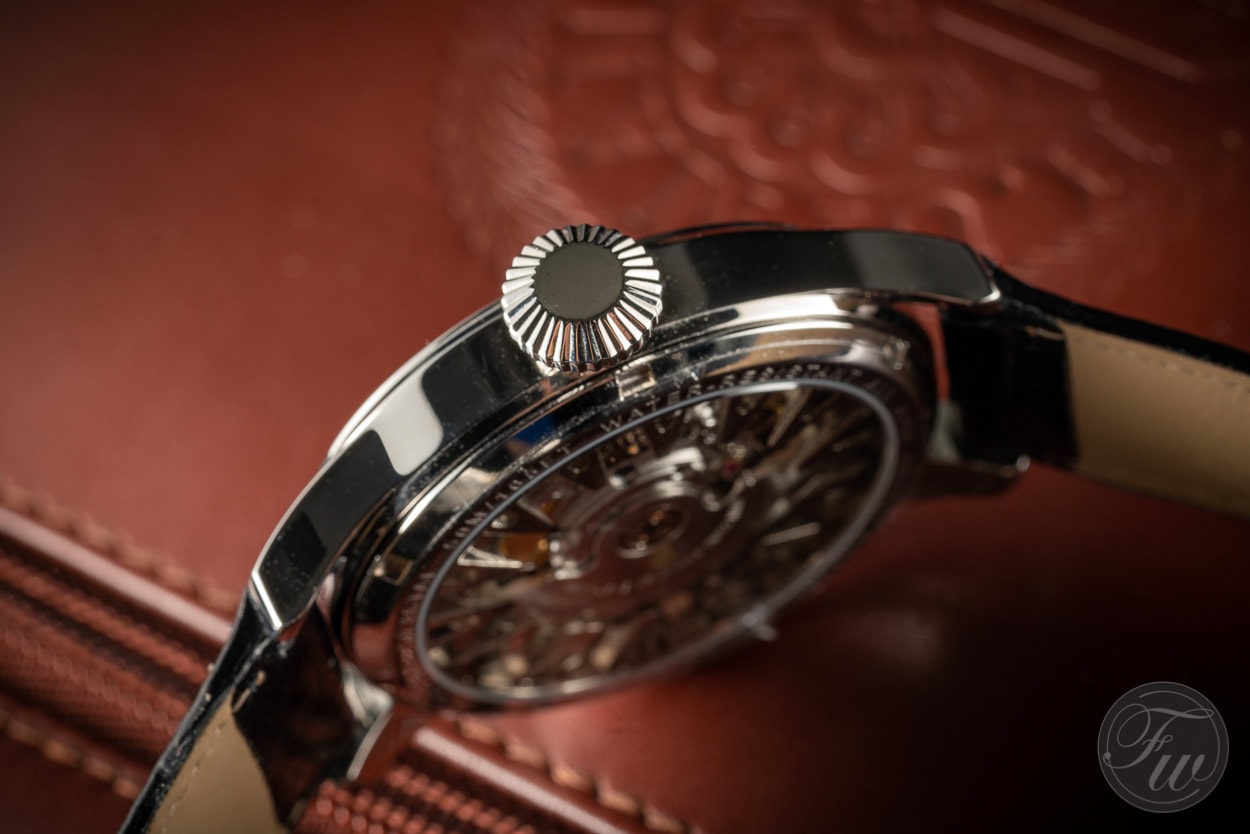 You will find something completely different when looking at the back side of the DB Milau Diadem. Almost as if the movement is guarded by skeletonized teeth or clamps holding the movement securely in place. Of course, it's only decoration but for sure a creative way to add something to the open case back. We did have to think about the MB&F Aquapod which has a rotor resembling tentacles. Underneath it all sits an ETA 2824 which is finished with perlage and Geneva stripes and comes with the DB Milau logo on the rotor.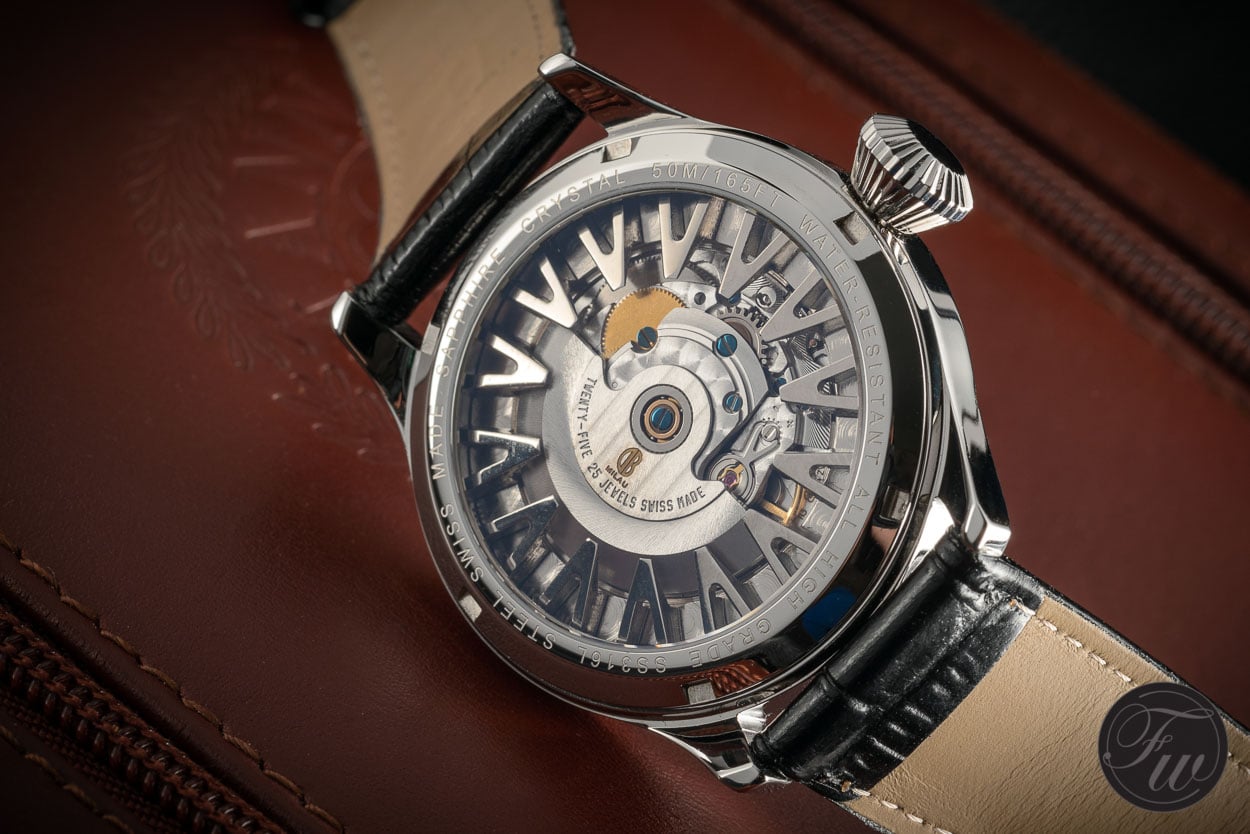 We tried this watch on a black calf-leather strap with a crocodile finish and polished butterfly clasp. Upon choice, it's also available with a similar strap in brown for the same price. Or additionally, you could go for a stainless steel or mesh bracelet which will set you back an additional 150 euro. Pricing for the DB Milau Diadem begins at 2.500 euro for the model we had on loan. Also available in different configurations including (rose) gold and black DLC coated versions.
Dare to be different
You'll find this in their media outings and it shows in their watches. Dare to be different. This goes all the way from several design features to their ambassadors and even into the package. For sure it was the first time ever that I've seen a maintenance page in a watch manual. Just like your car maintenance record which makes great provenance in the long run.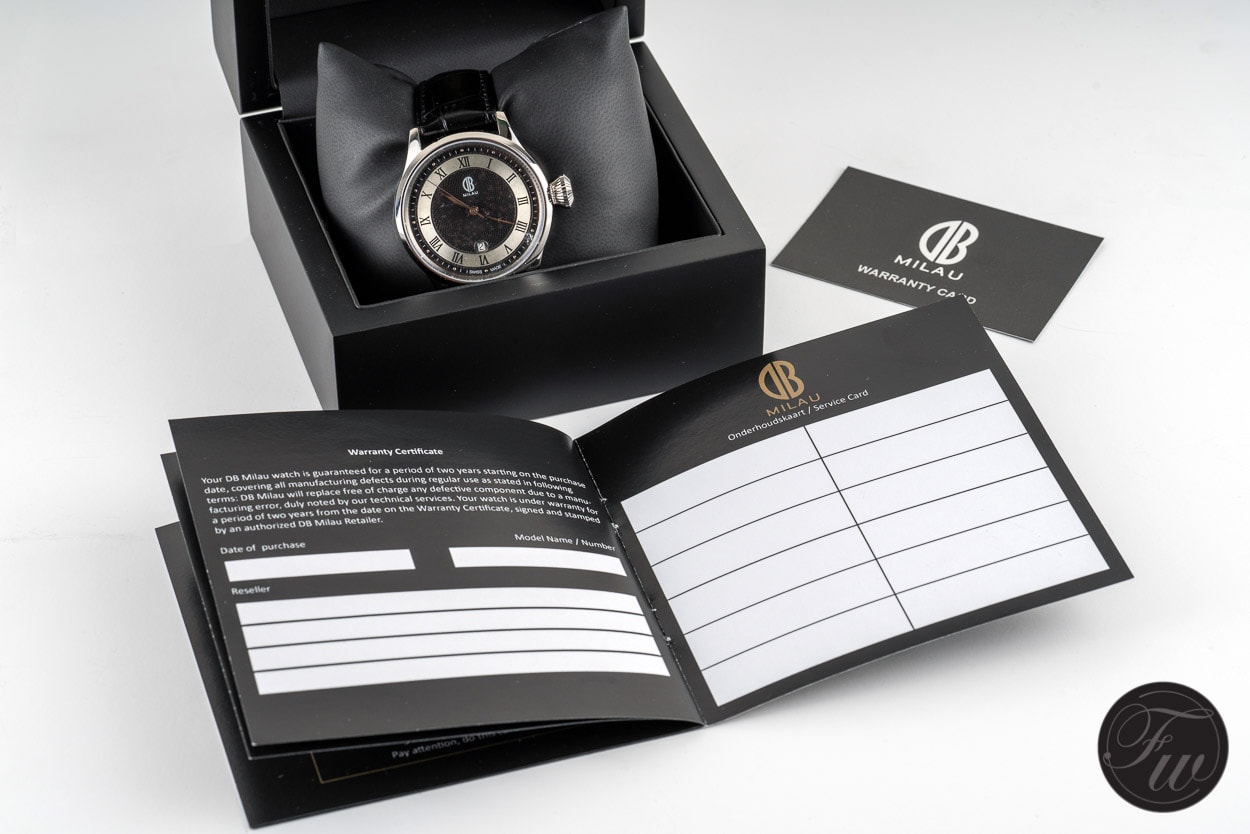 For more info make sure to visit the DB Milau website.
Gallery