Introducing: The Breguet Classique 7637 Répétition Minutes In Rose Gold
A subtle, high-end beauty
Today, we take a look at a watch from a brand that has certainly become more popular here on Fratello. Rightly so, Breguet is getting more notice around here, and we can count at least two of our team as owners. They've been enjoying relative bargains on the secondary market for stunning older pieces. Well, the new Breguet Classique 7637 Répétition Minutes in rose gold will likely never reach easy affordability, but it's still a gorgeous piece!
It's nice to see that Breguet is entering more and more conversations among watch enthusiasts these days. Thankfully, folks have turned their attention away from the unavailable brands and have begun to take notice of other brands that are making special watches. Breguet has been in that space for longer than just about anyone else, but they're only now starting to get their due. Today's Classique 7637 Répétition Minutes in rose gold is just one example of why this brand deserves your attention. It's a subtle beauty, but there's a lot more to it than meets the eye.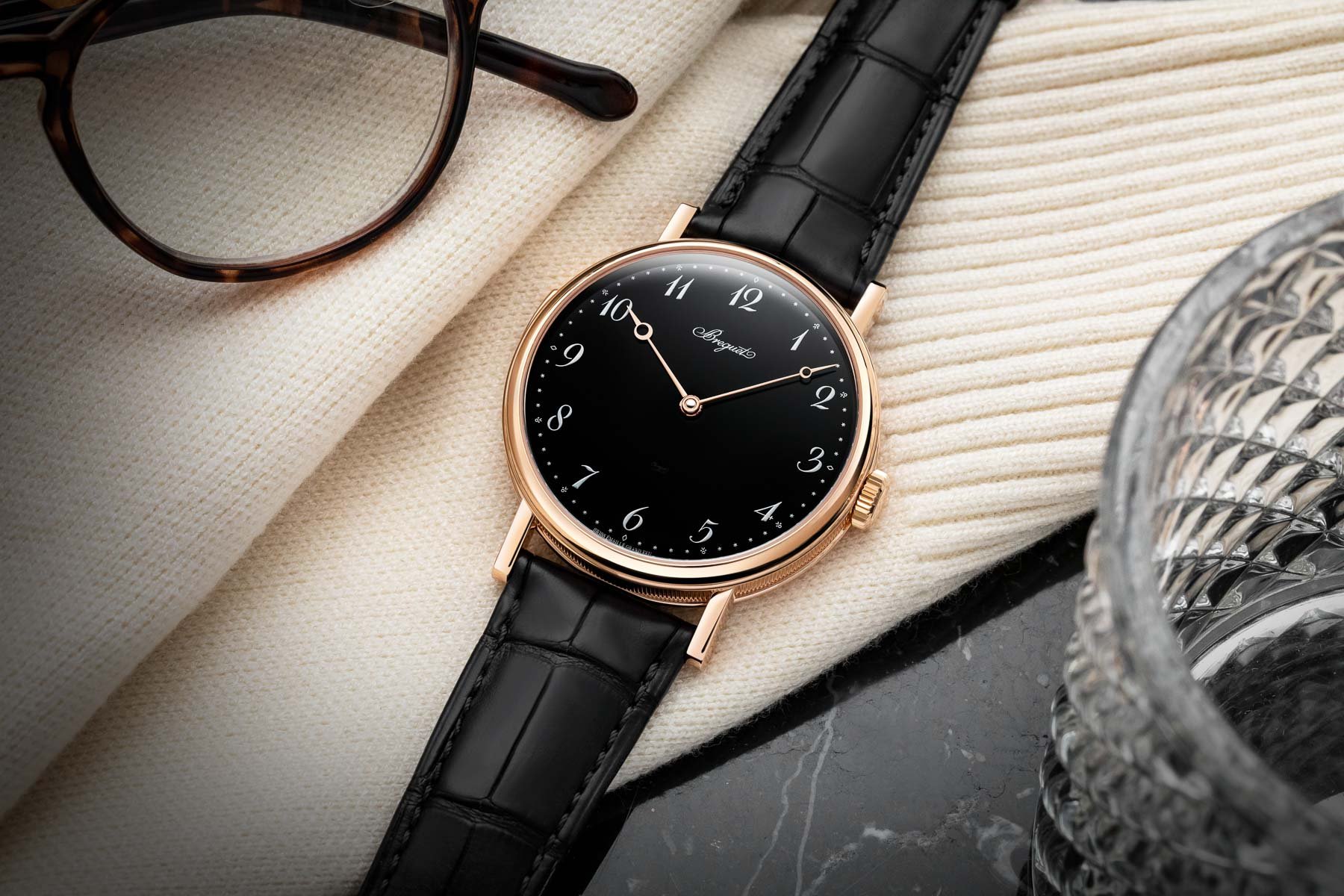 The Breguet Classique 7637 Répétition Minutes in rose gold
Late last year, Breguet debuted the Classique 7637 with a blue enamel dial in an 18K white gold case. Essentially, today's watch is an addition to the lineup with the combination of a new dial color and case material. As mentioned above, Breguet has chosen to use rose gold and has paired it with a stunning black Grand Feu enamel dial. It's a beautiful combination, and, dare I say, I like it better than last year's model.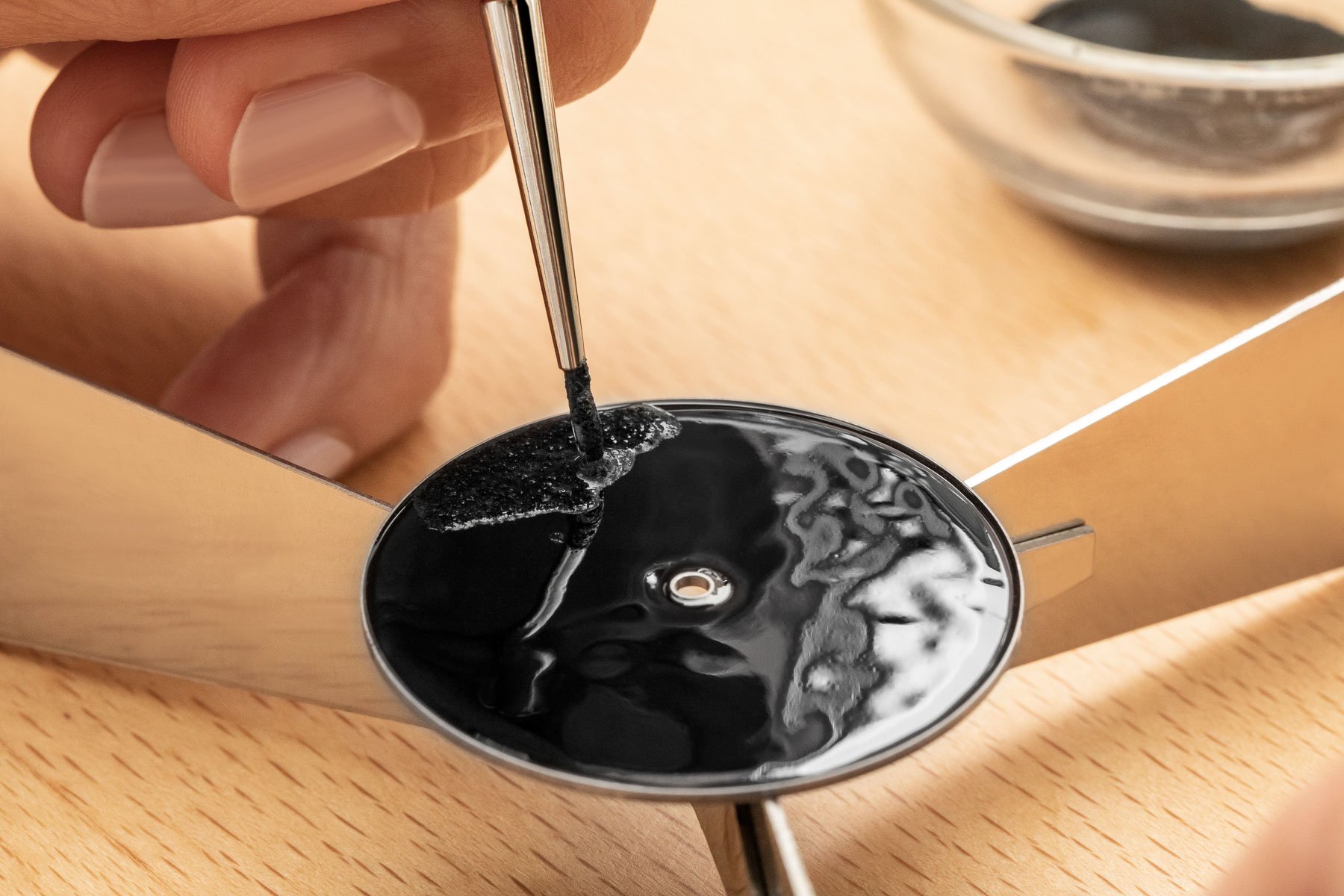 A lovely dial
Let's discuss the enamel dial because it's a work of art. The press literature explains that the process used to create the black surface can often take weeks due to its layer-upon-layer method. Another interesting detail is that Breguet chose to use silver powder for the numerals, minute track, and signature. This provides contrast against the rose gold hands and case. On the surface, I would have expected rose gold, but this looks nice and crisp.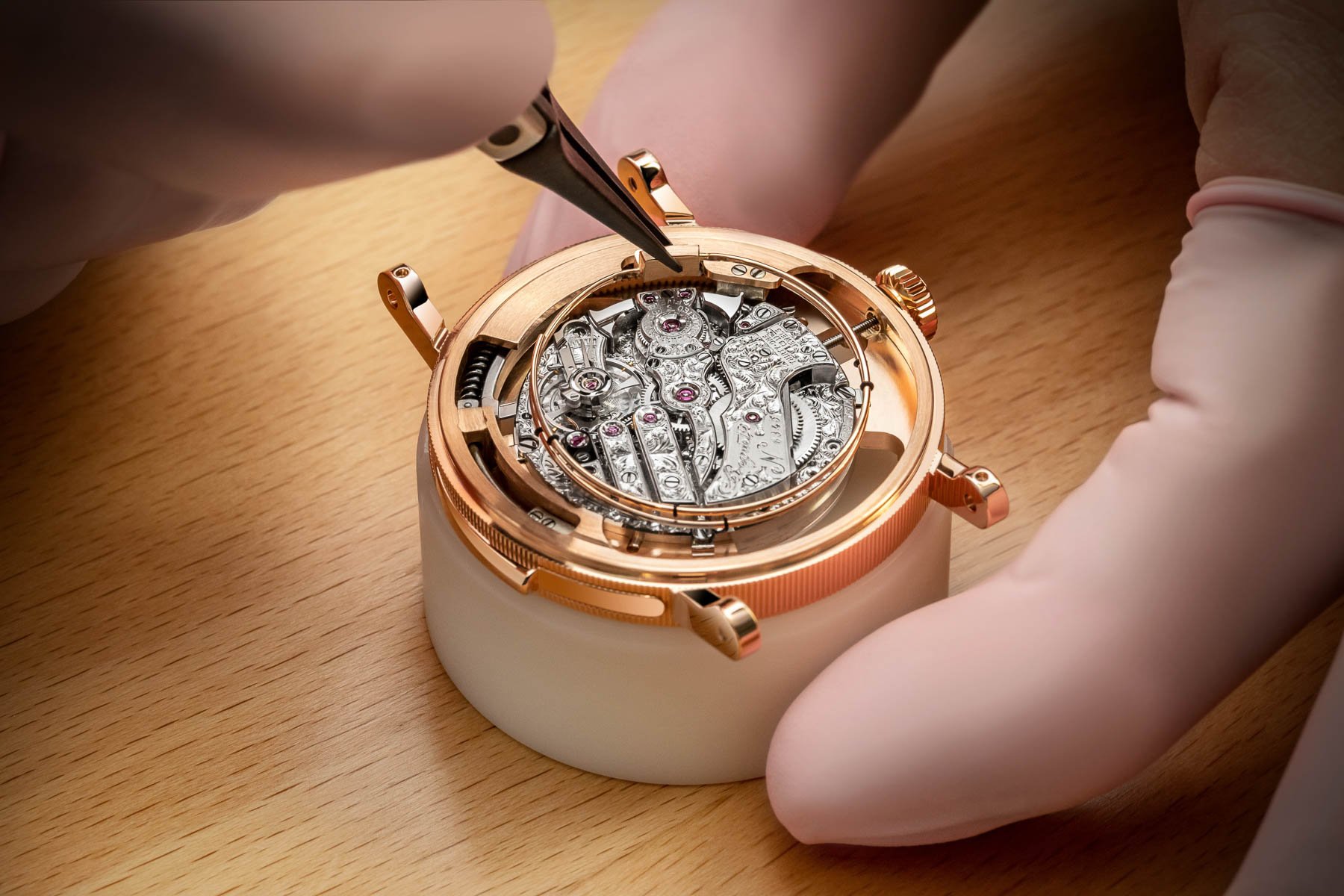 An even lovelier movement
Of course, without the minute repeater inside the 42mm case, this watch would qualify as little more than a highly attractive dress watch. I enjoyed reading about the first Breguet minute repeaters from 1783 and the fact that this complication arose about a century earlier. Why was it created? The audible sound of time was useful during the dark hours of the evening when it was difficult to read the watch face. It sounds like quite an elaborate solution to what now seems like a small ask.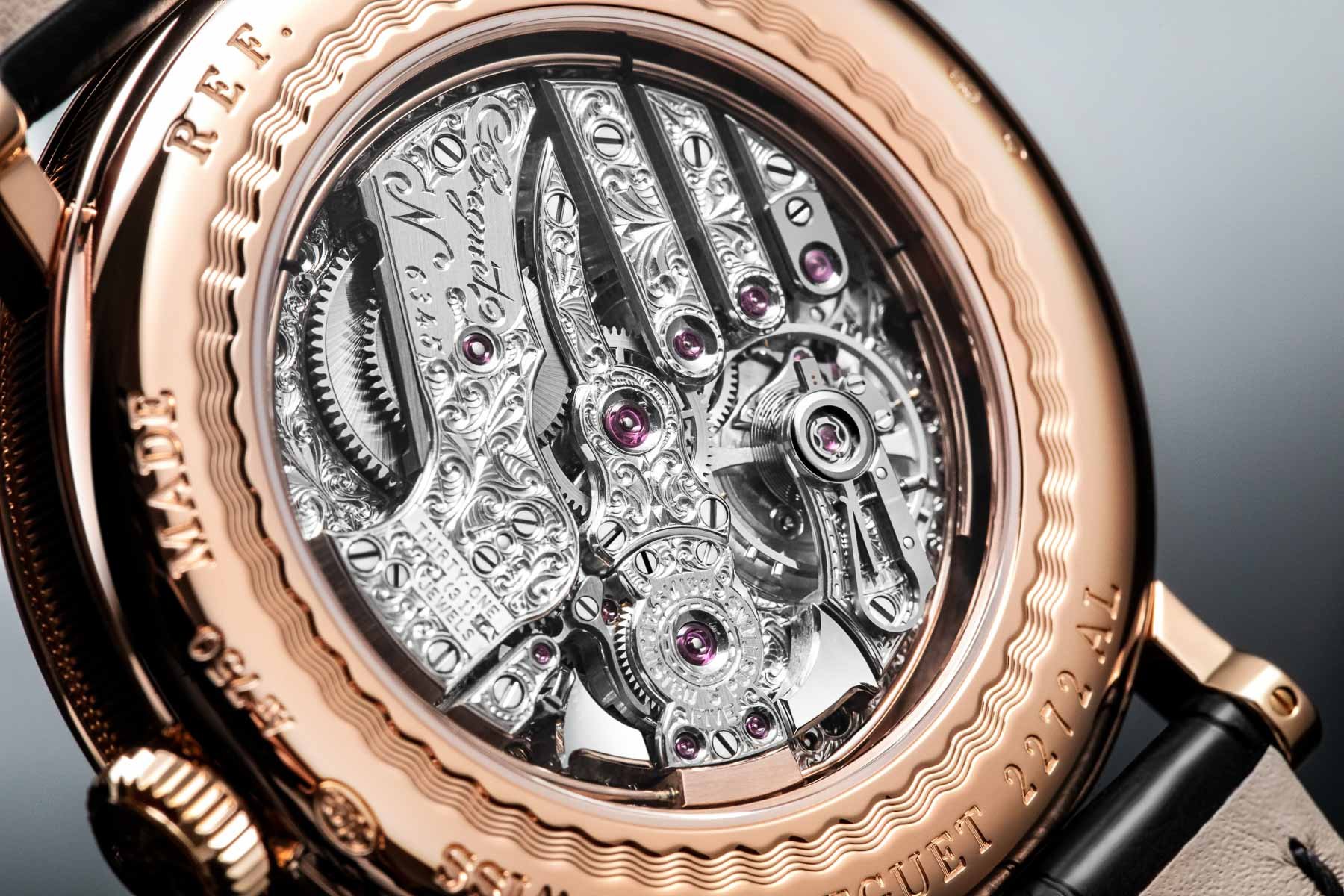 The Classique 7637 uses the company's 31-jewel hand-wound caliber 567.2. The movement is exhaustively engraved and can be viewed through a sapphire display back. The stainless steel hammers are on view, as are the gold gongs. These gongs are attached directly to the case to create additional sound. The movement runs at an 18,000vph frequency and has a power reserve of 40 hours. Activating the complication is done via the sliding lever on the left side of the case.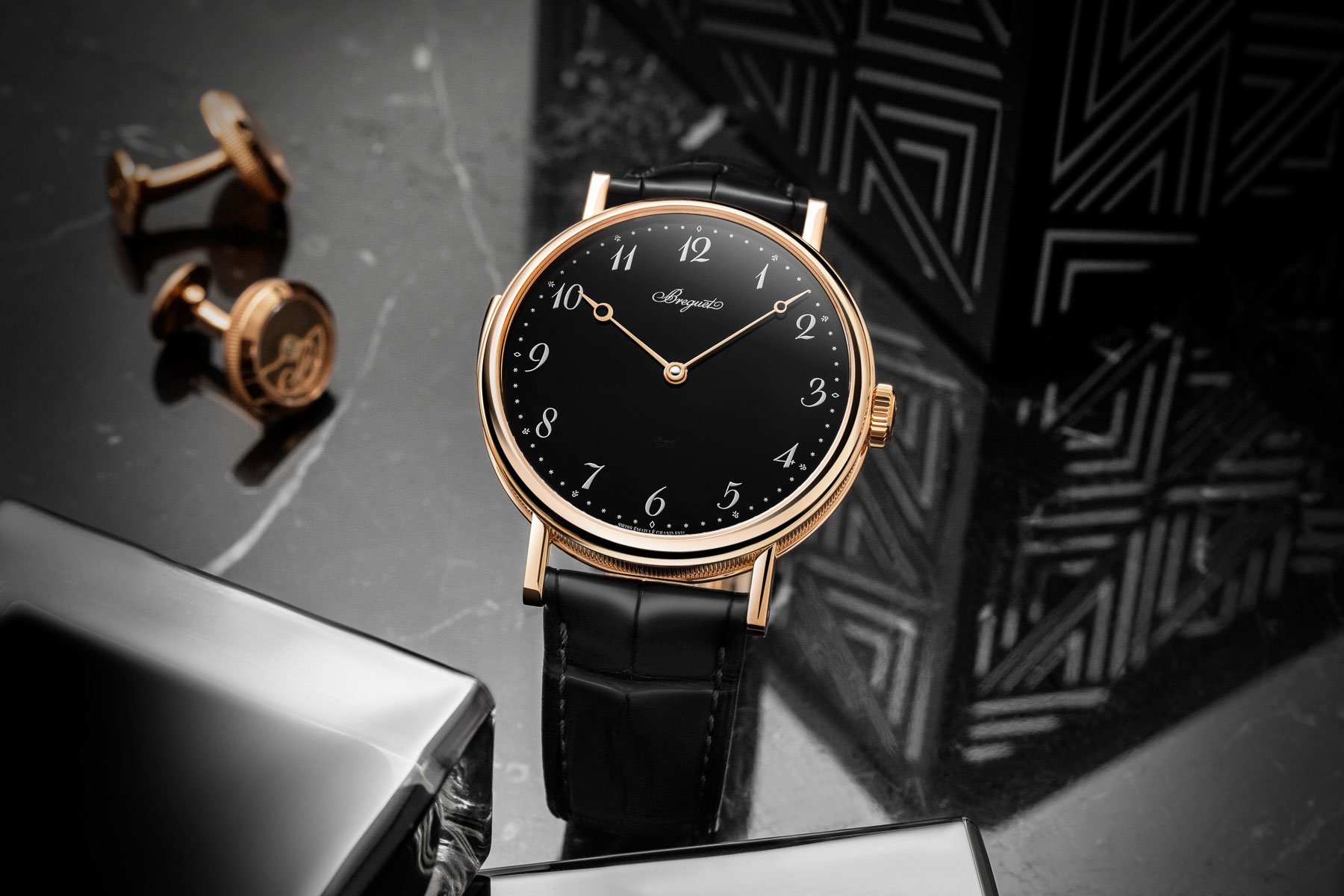 Pricing and availability for the Classique 7637 in rose gold
The Breguet Classique 7637 in rose gold is on Breguet's website and is part of the regular collection. It will come on a black alligator strap with a gold folding clasp. When I mention "regular," though, take that with a grain of salt! This watch retails for €264,700, making it a very expensive piece of handiwork. It's hard to put that into context or even compare it to other high-end minute repeaters. Suffice it to say, I am sure this is a real piece of art, and therefore, those who end up with one are unlikely to be disappointed.
Watch specifications
Model
Classique 7637 Répétition Minutes
Dial
Black Grand Feu enamel, Arabic numerals, secret signature
Case Material
18K rose gold
Case Dimensions
42mm (diameter) × 12.25mm (thickness)
Case Back
Rose gold with sapphire exhibition window
Movement
Breguet 567.2 — hand-wound, 18,000vph frequency, 40-hour power reserve, 358 components, 31 jewels
Strap
Alligator leather strap, gold triple-blade folding clasp
Functions
Time (hours and minutes), minute repeater