Introducing: The Brew × Worn & Wound Metric Chrono Regulators
A trio of colorful coffee-timing chronographs
Our friends over at Worn & Wound have teamed up with Brew Watch Co. for a second collaboration. This time, the two have come up with an attractive series of chronographs in unique colors. The watches, according to Worn & Wound, are "eccentric timepieces for eccentric people." Well, then, I guess you can call me eccentric because they are downright attractive. Let's take a look at the new Brew × Worn & Wound Metric Chrono Regulators.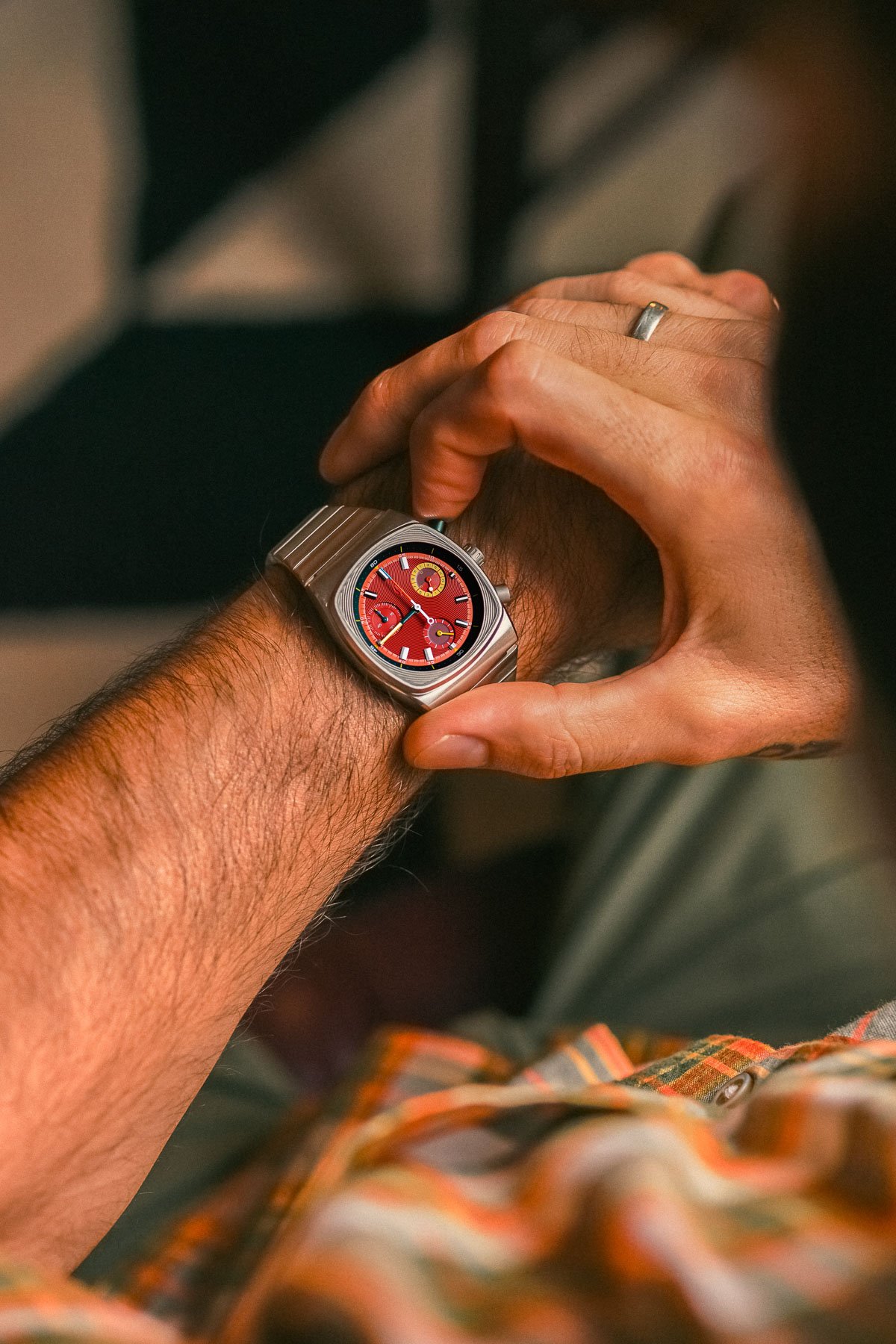 The Brew × Worn & Wound Metric Chrono Regulators
The Brew × Worn & Wound Metric Chrono Regulators are a trio of watches in different colors. Limited to 200 pieces per color at US$549 each, these look like fun and joyful takes on a 1970s chronograph. According to Worn & Wound, the project started with the idea of making "something memorable" with Brew Watch Co. Brew started in the United States in 2015, with its founder Jonathan Ferrer taking inspiration from coffee culture and the industrial equipment surrounding it. 
This latest collaboration between the two US-based companies is an engaging set of 36mm rounded-square-cased chronographs with Seiko VK68 meca-quartz movements. These models are based on Brew's Metric watches, which have integrated steel bracelets designed to flow like those of sports watches from the '70s. The cases make for what will likely be a very compact, comfortable wearing experience (though I haven't worn one yet). And with a Goldilocks 36mm case size, they should suit many wrists. Worn & Wound opted for a meca-quartz caliber because it combines the reliability of quartz with the spirit and sense of a mechanical chronograph. It also helps keep costs down for customers, which is a very positive thing.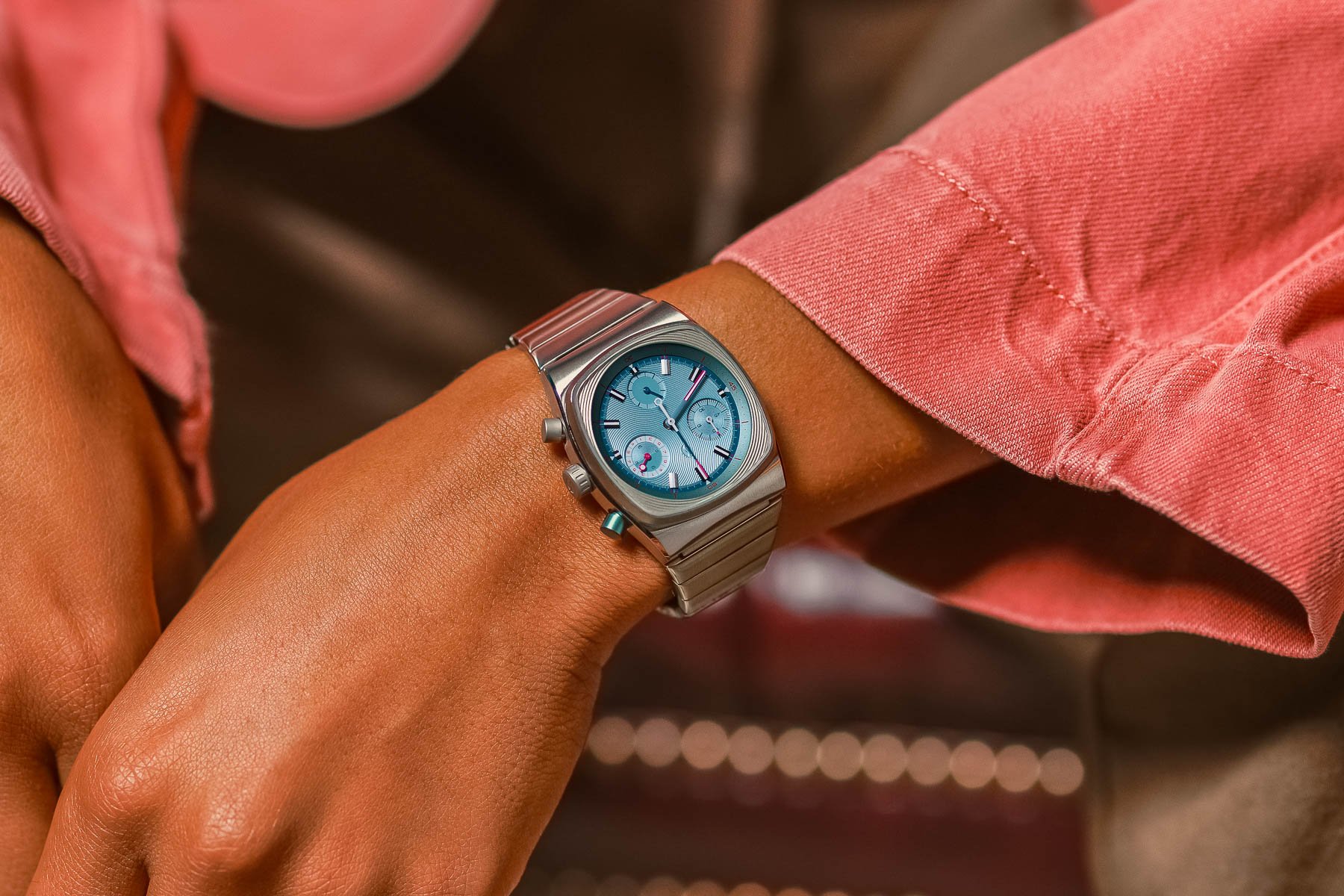 Something familiar and yet unique
According to Worn & Wound, with such a busy market for 1970s-inspired chronographs, the two brands wanted to look at what wasn't being covered as much. In doing so, they produced a watch with a regulator by removing the central hour hand. This means that the hour is now indicated by the 24-hour sub-dial between 2 and 3 o'clock. The minute hand still sits in the center of the dial and the seconds at the sub-dial at six. This development makes these watches all the more unusual and, frankly, intriguing. 
Let's have a look at the specifications. As mentioned before, the 316L stainless steel case comes in at a relatively compact 36mm diameter with a 41.5mm length. The watch is 10.75mm thick and has an unusual 19.85mm bracelet width where it meets the case. Additionally, the watch has a water resistance rating of 5 ATM.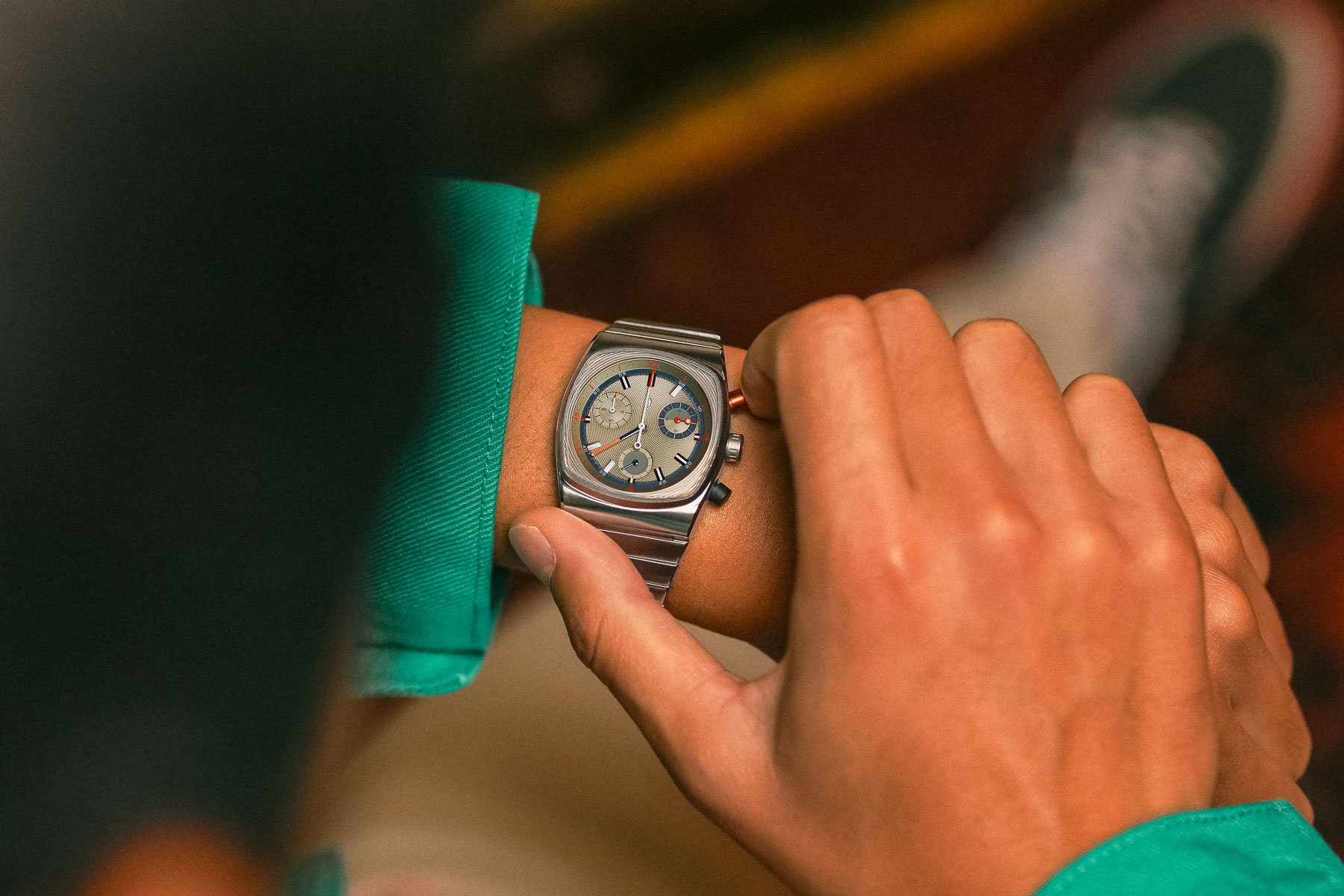 Vibrant colors inspired by coffee culture
Meanwhile, the colorways themselves are nothing short of vibrant. The 24-hour sub-dial features a contrasting band of color on its horizon. This indicates day and night, a wonderful little detail that is so subtle that you don't immediately notice it. However, what you do notice are the various of textures on the dial, including "gravitational waves." 
The watch comes in three variants. The first is moss green with gray, tangerine, and blue tones and a bright orange pusher. Following that, we have a dial in sky blue with powder-white, magenta, and various teal elements, including the pusher. Last but not least is a rich ruby-red dial with a border in dark orange, yellow elements, and a chapter ring and pusher in a darker teal. Looking at the press photos, I would love to get my hands on this last one (are you reading this, Zach? Please!). It is by far my favorite colorway.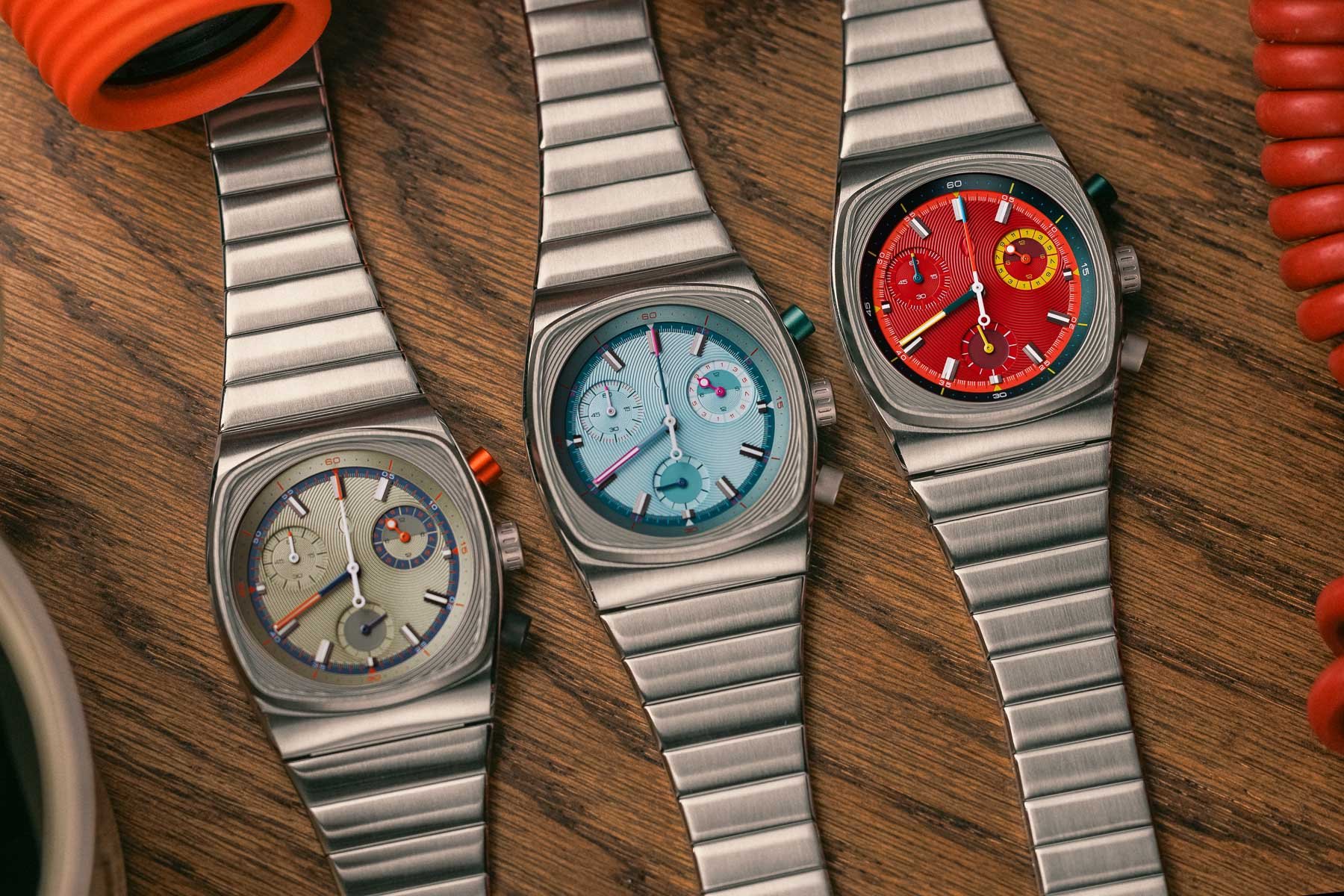 Final thoughts
So, what do you all make of this latest collaboration between Brew and Worn & Wound? I applaud the teams there for coming up with such a bold and fun design at an attainable price. I'm going to be yearning for that ruby-red version…
The  Brew × Worn & Wound Metric Chrono Regulators are limited to 200 units per color and will cost US$549. The watches will ship in late October. For more information, check out the Worn & Wound website.
Watch specifications
Model
Brew × Worn & Wound Metric Chrono Regulator
Dial
Moss green with gray, blue, and tangerine accents / Sky blue with teal, powder white, and magenta accents / Ruby red with yellow, orange, and dark teal accents. All dials with gravitational waves and applied indices.
Case Material
Stainless steel
Case Dimensions
36mm (diameter) × 41.5mm (length) × 10.75 (thickness)
Case Back
Solid stainless steel
Movement
Seiko VK68 meca-quartz
Strap
Stainless steel integrated bracelet
Functions
Time (24-hour sub-dial, central minutes, small seconds) and chronograph (60-minute counter and central seconds)
Special Note(s)
Limited to 200 units per color