Jaeger-LeCoultre In The Movies – Jackie
Dutch movie 'Jackie', which is in the theaters as of today, is about two twin sisters who have been raised by their father, who receive a phone call one day from their – unknown – biological mother who lives in the US. The twin sisters, played by Carice (a.o. Valkyrie) and Jelka van Houten are sisters in real life as well. Both wear a Jaeger-LeCoultre Reverso Lady in this movie.
Jaeger-LeCoultre have been favored in movies numerous times. What about Justin Timberlake wearing a Jaeger-LeCoultre Master Control in Bad Teacher, or Pierce Brosnan wearing a Reverso Duoface in the Thomas Crown affair. In the original Thomas Crown Affair (1968), Steve McQueen appearantly wore a Jaeger-LeCoultre as well. The Memovox.
MotoringExposure, a blog about super cars, features a special on spotting watches in movies and tv-series (click here).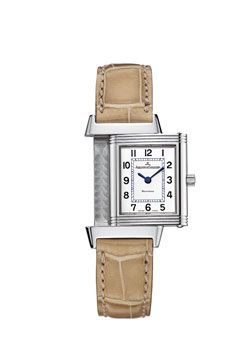 Anyway, as soon as we get some decent stills from the movie where you can see the Jaeger-LeCoultre Reverso Lady in steel, we will post them here on Fratellowatches.