Jaeger-LeCoultre's AMVOX2 Grand Chronograph Limited Edition
News from the  Vallée de Joux in Switzerland. Jaeger-LeCoultre proudly presents their AMVOX2 Grand Chronograph Limited Edition (ref Q1972473) in 18 carat pink gold. Restricted to 50 pieces only and inspired by race driver Adrián Fernández who started his racing career in 1973. Why Adrián Fernández? Good question. In 2010, he became official driver for the Aston Martin Works Team and as you probably know by now, Jaeger-LeCoultre has a long term relationship with Aston Martin.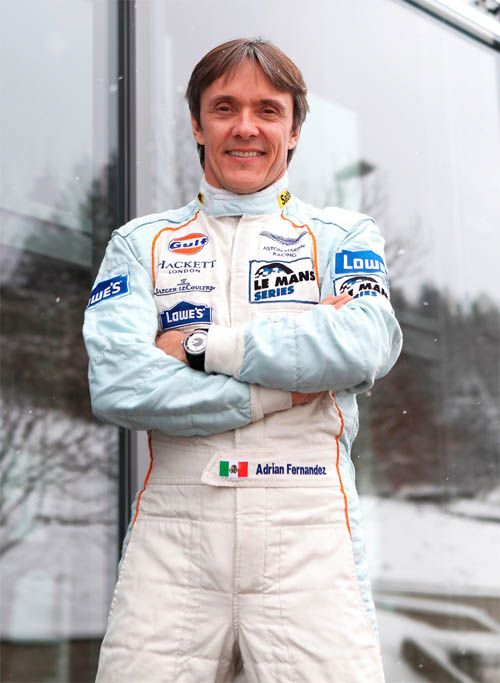 Just like the first AMVOX chronograph, this limited edition Grand Chronograph also features the vertical trigger chronograph, which means you have a single-pusher system by using the sapphire crystal. That's right, you push the crystal to start, stop and reset the chronograph mechanism. Incredible cool, but make sure to wear racing gloves when doing so, because you'll be busy wiping off finger prints all day.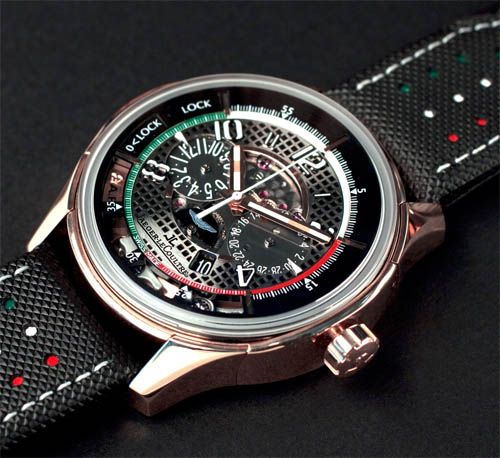 As we are used from Jaeger-LeCoultre, the AMVOX2 has a very clever system using ball joints and a bunch of levers that transmit impulses to activate and de-activate the chronograph mechanism. To start and stop the chronograph, the wearer presses the crystal at 12 o'clock. To reset all chronograph hands, he just presses the crystal at 6 o'clock. If there is no use for recording the elapsed time, he can press the crystal at 9 o'clock to lock it and again to unlock it. A three-position cursor mechanism is in place to handle these activities on 12, 6 and 9 o'clock.
As you can see, the watch's dial and strap include the colors of the Mexican flag, Adrián Fernández's country of birth and where he started his impressive racing career. He currently lives in Lugano, Switzerland.
Inside, Jaeger-LeCoultre's caliber 751E movement is doing all the hard work. As mentioned above, it has also been used in other AMVOX chronograph models. The watch case of the AMVOX2 Grand Chronograph measures 44mm in diameter and is water resistant to 50 meters. The case back has 'Adrián Fernández' engraved and the dial shows his initials between 7 and 8 o'clock.
We think the watch looks great in every aspect, including the white, green and red colored accents on the dial and in the strap. Even if you aren't from Mexico (or Italy), this is a superb looking chronograph.