Japan's Worst Kept Secrets: Native Watches From Casio, Citizen, And Seiko
Hidden gems from the Land of the Rising Sun
From G-Shock to High Accuracy Quartz, the Big Three of Japan — Casio, Citizen, and Seiko — are constantly disrupting and contributing to the watch industry. But though their watches may be unique, they make sure to reserve some of the best exclusively for home, the Japanese Domestic Market (JDM). These pieces, like "Oceanus" and "The Citizen", are unknown to most non-Japanese and rare in that they can only be sourced through specific channels. Let's look at an example from each company that captures the essence of what Japan decided is too good for the rest of the world.
Japan, specifically its industries, has been ubiquitous for more than a half-century for excellent quality at a value. This characteristic is found across most consumable goods available from Japan, their watches not exempt. But the full extent of this maxim manifests only in what is intended for the native Japanese populace. While there is an extensive catalog to choose from once one breaches the JDM watch world, the following three watches were chosen for their seemingly contradictory qualities of being middle-of-the-road, unassuming models yet equipped with some company-specific technologies and materials that only each company can excel in. Indeed, their neutral nature and specifications lend them to be contenders as GADA (Go Anywhere, Do Anything) watches. They also happen to be very Japanese in design, though perhaps only after closer inspection.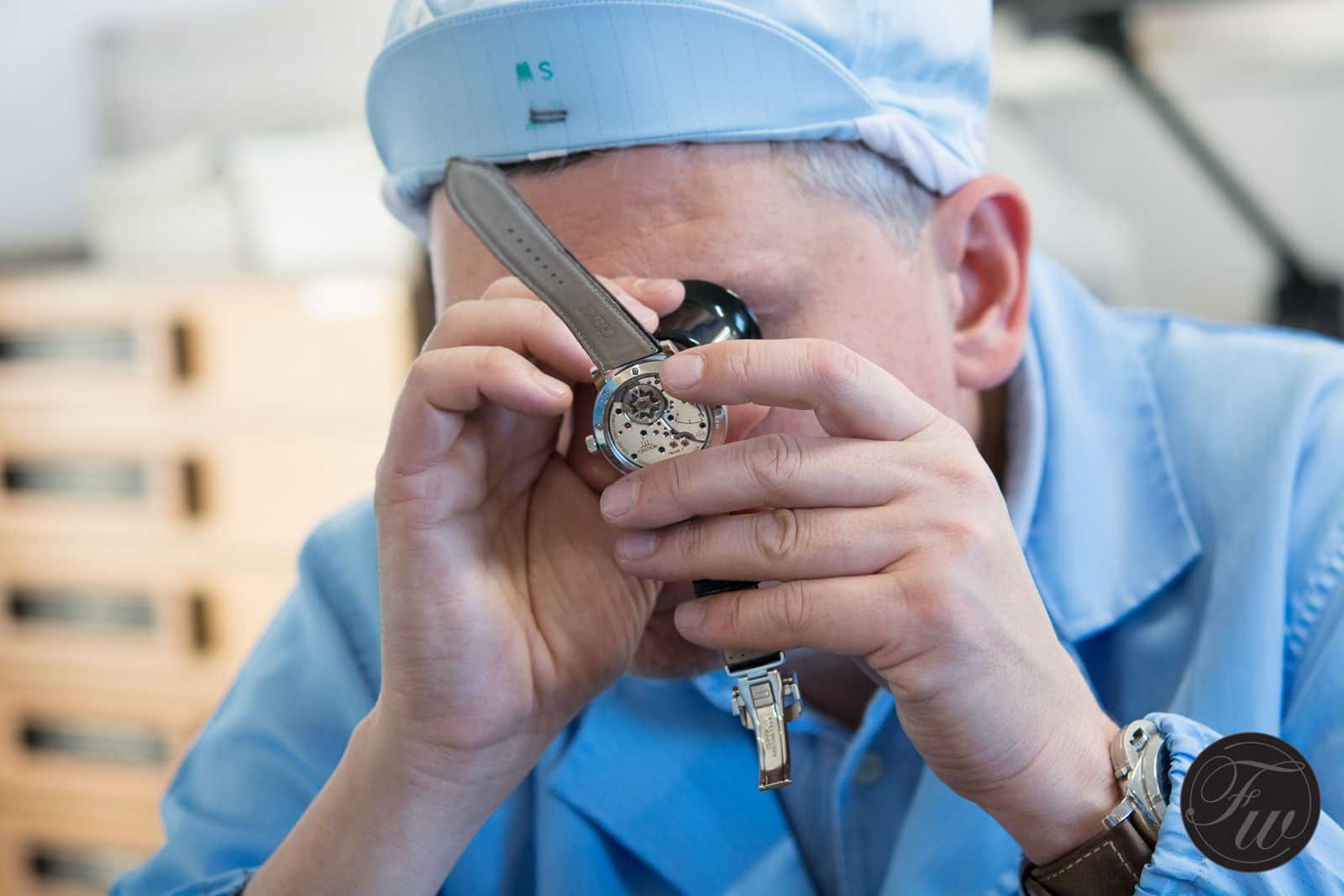 Casio Oceanus OCW-S100-1AJF
Specific watches aside, Casio has entire product lines (as do the other two companies) reserved only for Japan. One such line, "Oceanus", has watches that exclusively utilize analog displays, not the typical LCD of most Casios. True to the "Ocean" in the name, aquatic themes present via elements of blues, greens, and occasional mother of pearl. The line's emblem is a tasteful minimalist wave. Considered a premium line for Casio, Oceanus watches come standard with sapphire crystals and polished and/or brushed cases of either stainless steel or titanium.
Pretty, Simple
Our specific model employs the latter, with a lightweight titanium case and integrated bracelet that fittingly flow into each other. Unfortunately, the bracelet cannot be exchanged for a strap, as the case and bracelet are intended to be an ensemble. Though perhaps one of the more reserved models of the Oceanus line, with only a time and date on black face, Casio does make room for the emblematic blue of their Oceanus line to be present.
…if "pretty" turns you off of a watch, unfortunately pretty is what the Japanese do exceedingly well.
Beyond the blue walls of the beveled indices, a cool blue flashes under certain lights and angles. The sapphire crystal, with a super clear reflective coating on the interior, is in fact blue in color. Light and subtle enough over the black background, this adds an element of "pretty" to a watch that would otherwise be decidedly masculine, with its beveled lugs and bracelet links and 41.5mm diameter. Only found in a few watches across the entire industry, a tinted crystal places this watch in a unique space. It may not be for everyone, but it's not outrageous enough that anyone couldn't pull it off. And if "pretty" turns you off of a watch, unfortunately pretty is what the Japanese do exceedingly well.
Computer Power
There is a button on the case, located just below the guarded crown. This gives away the nature of the movement within. Casio's full company name is: "Casio Computer Co., LTD". Digital or analog, their watches are powered by electricity and computation, not mechanics. As a giant micro-computer company, they excel at the micro-processes needed for what they dream to have their watches do. In this case (pun intended), the solar-powered quartz movement receives atomic time via radio signal. The button is for forcing the watch to sync with the radio signal. The power of quartz and computers allows for a perpetual calendar to well past the intended lifespan of the watch.
Still A Casio
But life span considered, the OCW-S100-1AJF proudly displays "TOUGH MVT." on its face where "superlative" might go on haughtier watches. And though Oceanus may be new to those not familiar with Japan's watch secrets, G-Shock certainly is not. When Casio indicates a movement is tough, you know they absolutely mean it. This, coupled with 10-bar water resistance and the rugged materials of case and crystal, makes for a "pretty" watch that will keep up with whatever the day requires while remaining lighter and more accurate than most.
Citizen "The Citizen" AQ4020-54Y
By far the most polished of the three examples, physically and stylistically, is Citizen's "The Citizen" AQ4020-54Y. It sits as firmly in the middle of the road of watch design as Citizen considers possible. If, as they claim, Citizen is so named for its goal of being the watch company for every citizen, then its "The Citizen" line is truly their quintessential offering as THE watch for THE citizen.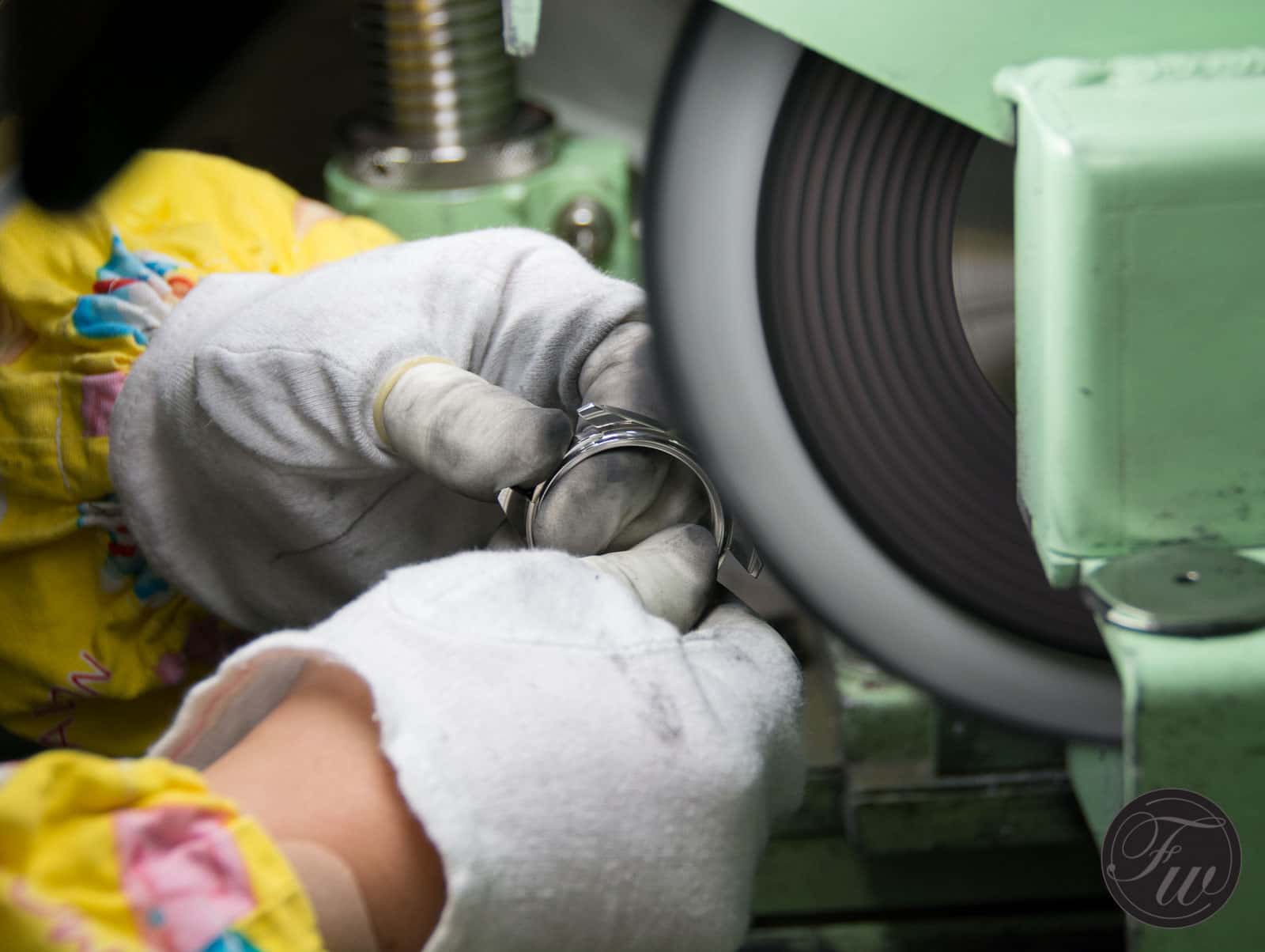 This model is so crisp and clean that the only design offense it commits is that it may be too reserved for personal taste. It is, after all, a very traditional 37.5 mm in diameter without crown and crown guards. But, first impressions aside, this watch is radical. The case? A severely polished titanium alloy with brushed accents, rivaling Grand Seiko's mystical "Zaratzu" polishing. The reserved indices and perfect, sharp, dauphine hands receive the same brilliant polishing. The titanium is nothing to disregard either, as Citizen is in partnership with a Japanese space company, supplying their titanium.
…truly their quintessential offering as THE watch for THE citizen.
If that isn't enough to convince, let us take a closer look at the dial. Highly textured, the unique white of the dial is nothing other than the prestigious hand-made Japanese "Washi" paper. It sits beneath a transparent, UV-resistant polymer upon which the indices and texts are applied. This creates a delicate illusion that the elements float above the dial. The paper dial serves more than the purpose of beauty though. Its loose weave and thinness make for an amount of translucency so that light can pass through and power the solar cell beneath.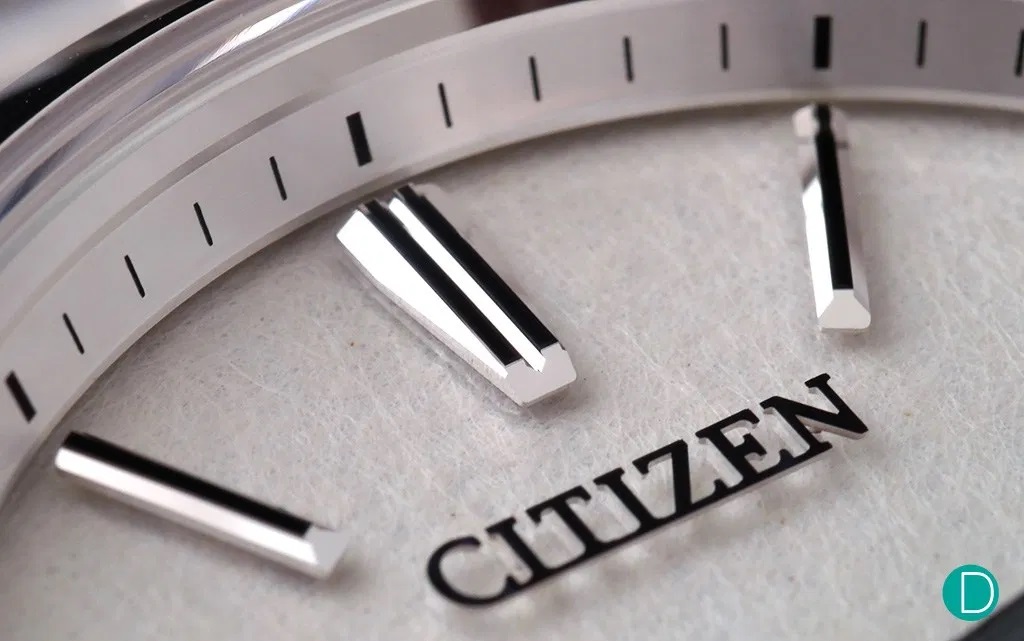 Incredibly Accurate
That power is for one of Citizen's more formidable quartz calibers: the Eco-Drive A060. The A060, using precise engineering, lab-grown quartz, and frequent ambient temperature adjustment, puts the accuracy of any equipped watch within +/- 5 seconds… per year. Since the A060, Citizen has graced us with the "Caliber 001". This caliber takes the same approach to high accuracy and elevates it to +/- 1 second per year. But that technology is still very fresh, and as such still very expensive. So far it only resides in a few watches with designs that polarize the public much more than "The Citizen" ever has.
Akin to Casio's Oceanus, "The Citizen" AQ4020-54Y provides a perpetual calendar for its date window. And with 10-bar water resistance as well, this is another of those "set it, put it on, and forget it" unto infinity (or until the internal electronics degrade and fail many, many years into the future). A much more detailed dive into this specific model can be found at Deployant.com
Seiko Presage SARX061*
Westerners should recognize Presage, though Seiko offers much more under that banner in Japan than elsewhere. And, like Casio and Citizen, Seiko has product lines that are native only to Japan. But Presage is Presage, natively and abroad, and it embodies the same refinement and testament to quality the world over. The internals and general specs in this case (sorry) are familiar: 6R35 automatic movement, steel case, sapphire crystal with inner anti-reflective coating, 10-bar water resist; usual specs for Presage.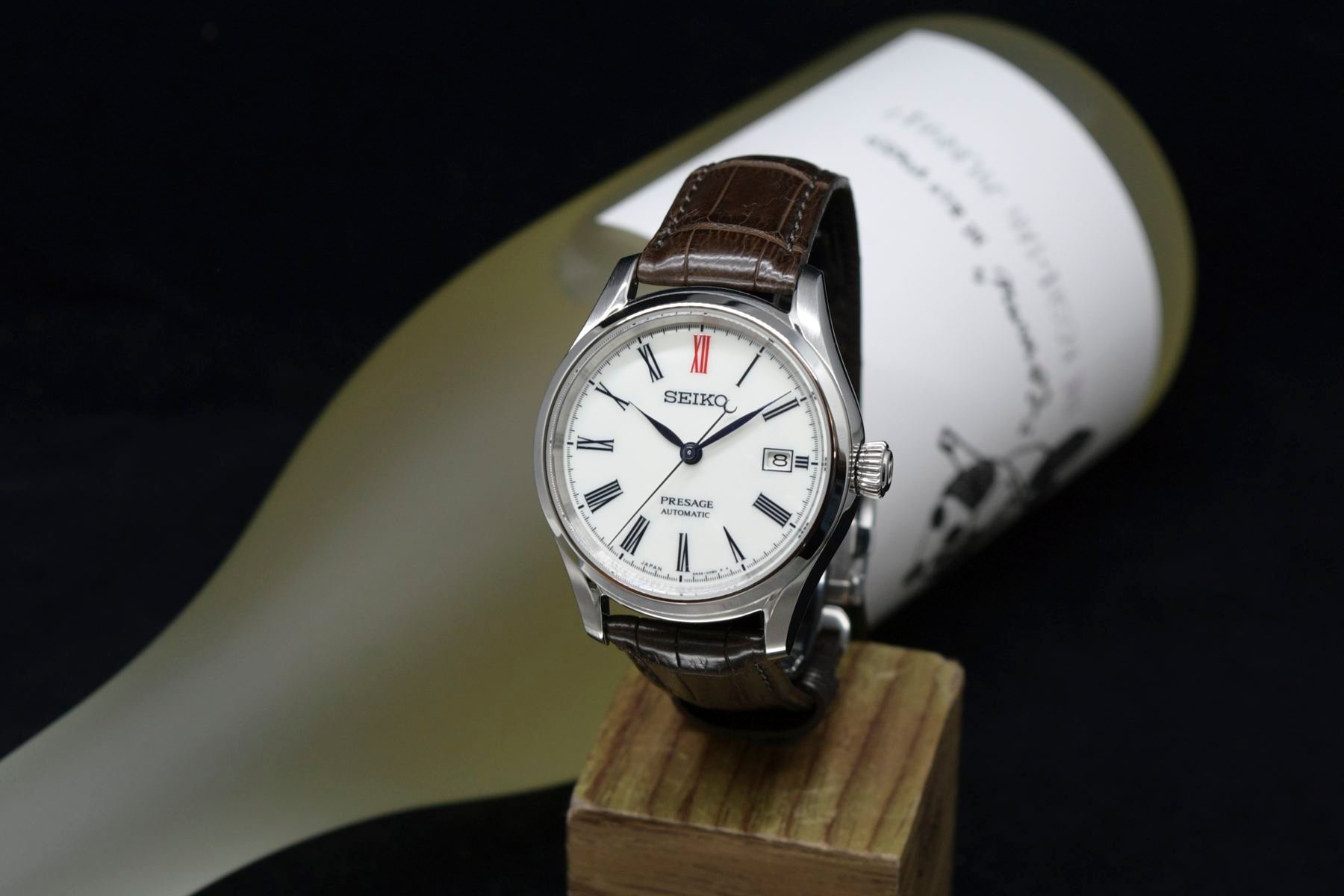 Acknowledging The Past
Seiko, true to their heritage, has a larger selection of mechanical watches than either Casio or Citizen. Fitting, then, to choose a watch that employs its latest caliber while stylistically hearkening back to tradition. The roman numerals and heat-blued leaf hands borrow heavily from 100+ years ago and marine chronometers. That's firmly in the West's domain, historically speaking, though Seiko has done much to make what was western in origin their own. What is decidedly Japanese, aside from 100 meters of water resistance for a dress watch, is the dial itself that those western elements present upon.
Evolving Tradition
The SARX061, commonly named by sellers with the word "Arita", has a porcelain dial made in the traditional Japanese Arita style. Arita porcelain has a heritage 400 years plus in the making, hearkening from the island town of the same name. Mastercraftsman Hiroyuki Hashiguchi and his company, in production since 1830, make the dials. The high-gloss cream color and blue painted indices capture the essence of world-famous and coveted traditional Japanese porcelain; the red of the 12-marker providing a subtle flair, not unlike the blue sapphire of the earlier Casio. And this, too, is a pretty watch with its timeless porcelain, accessible dimensions of 40.5 mm diameter, and onion-esque crown.
For those perhaps not intimately familiar with JDM watches but privy to some of the more exquisite watches to come from Japan, this presage model allows for greater access to porcelain than others. Where the Seiko Credor Eichii II left us drooling but empty-handed, the Presage SARX061 may be an acceptable compromise. At almost $1,600 USD and in unlimited production, the SARX061 is much more attainable than the Eichii II at $52,500 new and extremely limited.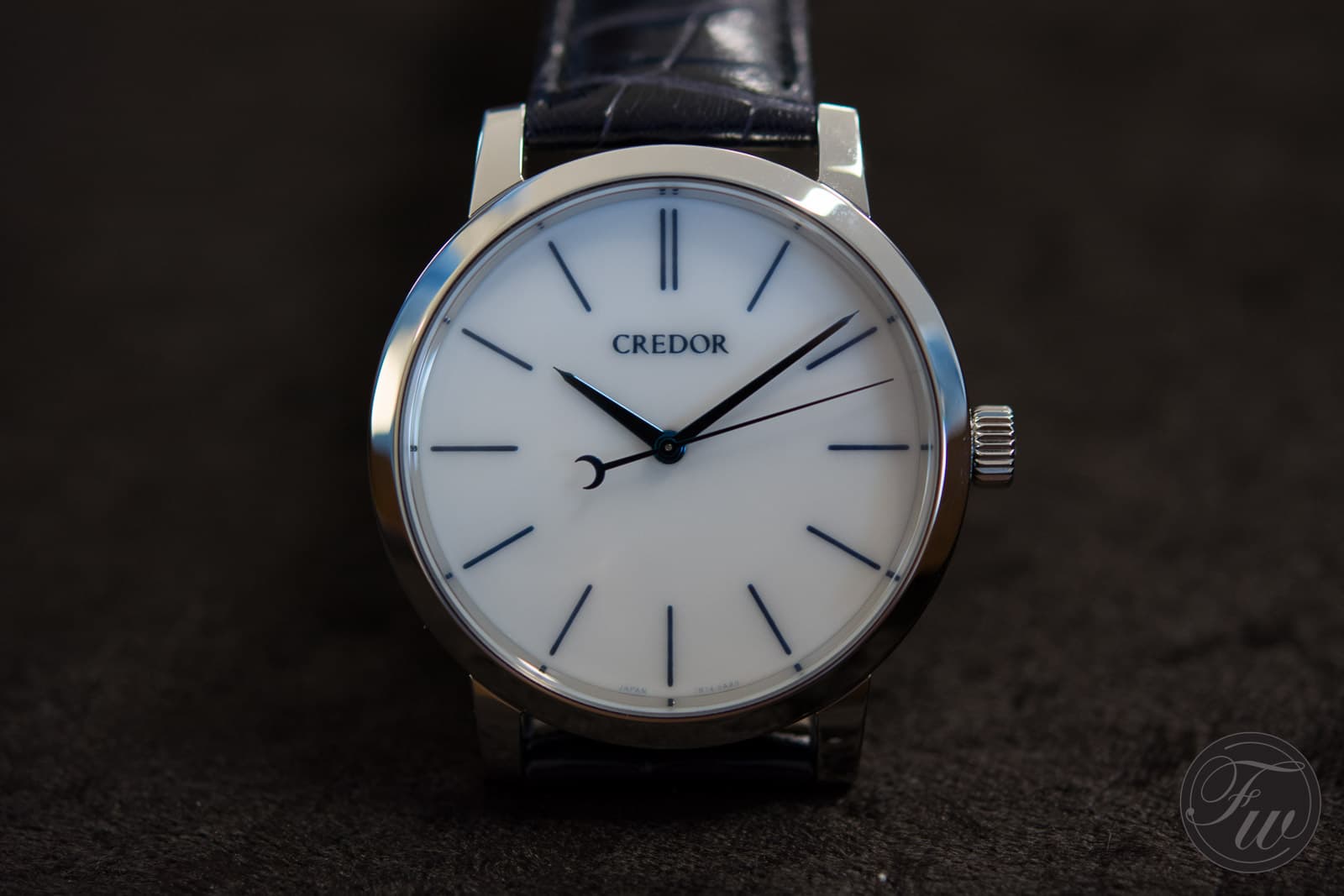 Shopping In Japan
If one wanted to purchase any JDM watch, regardless of budget, they'd be hard-pressed to find them through the usual outlets. Authorized dealers can usually only source watches allotted to their market. Even the typical online gray-market sellers are glaringly lacking in watches from Japan meant for Japan. Fratello, of course, can't endorse any third-party sellers, but there are a number of reputable online vendors out there specializing exclusively in Japanese watches.
While any watch intended for the Japanese market sold outside of Japan is, in fact, "gray market", some sellers still offer the service of fulfilling the local warranty if needed. This entails sending the watch back to the seller and they, in turn, get the watch to the manufacturer. It isn't the smoothest process, buying or returning for warrantied repair, but it is possible, and in some cases easy.
Since availability, supply, and competition, determine the export gray market, securing solid prices for any model is impossible. But as of this writing, the Casio Oceanus OCW-S100-1AJF runs from $470–$530, the Citizen AQ4020-54Y $2,500–$2,800, and the Seiko Presage SARX061 $1,500–$1,700, all before taxes and shipping.
Rising Sun's New Dawn
For many — most, I expect — the inventories from the various Japanese watchmakers available to their respective countries are enough to quench the thirst for quality, affordable watches. However, the Big Three reserve the subtleties of design and upper levels of engineering and quality only for Japan. For those that have an appreciation or passion for Casio, Citizen, and/or Seiko but are looking for only their best pieces — those worthy of upholding the brands' reputations on their native soil — scouring the Japanese domestic market is the only way to go. The watches above are excellent ambassadors, but there's a whole country's worth of watches out there to discover. You may even find yourself saying "こんにちは" (konnichi wa — hello) to your next watch.
*As one commenter below pointed out, one of the watches featured is not an exclusive JDM model. The Seiko Arita SARX061 also has some distribution at least in Germany, and possibly elsewhere, under the international reference: SPB091J1. It's a beautiful watch, and I'm happy it's available outside of Japan through authorized routes. I also feel foolish and apologize. I feel the readers have been cheated of a true example of Seiko JDM watch so, as a concession, I offer a short list of other Seiko models and product lines that really are exclusive to Japan.
-As another comment suggested, the SARX033 and SARX035 are excellent JDM watches, the present iterations of the discontinued yet beloved SARB035 and SARB033. Perhaps THE quintessential Seiko JDMs, they embody a reserved sterility and comfortable simplicity with specs that make them a GADA. Always a good choice.
-Seiko's "Tuna" Diver line — formerly with "Marine Master" branding, now under the Prospex umbrella — are damn near bomb-proof pieces with the highest spec'd models capable of 1000m of water depth with no helium escape valve. The design is polarizing, sure, but as a Tuna convert, I implore you to look into the history and features that make these watches so special.
-And finally, the Seiko Astron line is another premiere group of products focused on the latest watch technologies for precise timekeeping. Like the Casio Oceanus line, the Astrons receive atomic time. Unlike (most of) the Oceanus, the Astrons receive it via satellite GPS signal, anywhere in the world, northern or southern hemisphere. These are big, beefy watches meant to do a lot within the confines of analog display and make you notice. They aren't my cup of matcha, necessarily, but I respect their role in ever pressing the Japanese watch industry to ever new heights of technology and innovation.
I hope you enjoy these alternative JDM watches. Thank you to the commenters for politely revealing my mistake and suggesting these other great watches as options. Again, my apologies, and happy hunting.