Kickstarter- US$499 Real Flying Tourbillon Modern Minimal Design Watches by LENVINO
With the success of the first two projects (First project, total funded HK$ 427,860; Second project, total funded HK$ 1,344,752) LENVINO returns to Kickstarter to introduce their Third collection to you.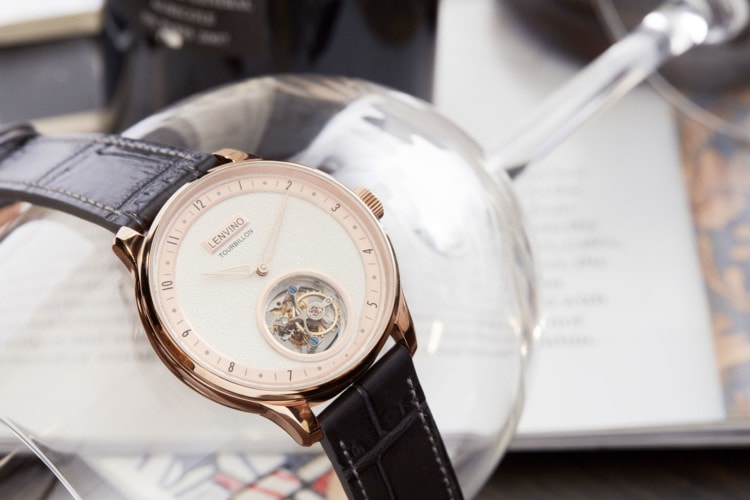 Tourbillon is a historic complication originally designed to improve the accuracy of pocket watches which was invented by the famous watchmaker Abraham-Louis Breguet in 1795. It is the term of a complex feature of traditional watch craftsmanship and present in a classic design of the high-end timepieces.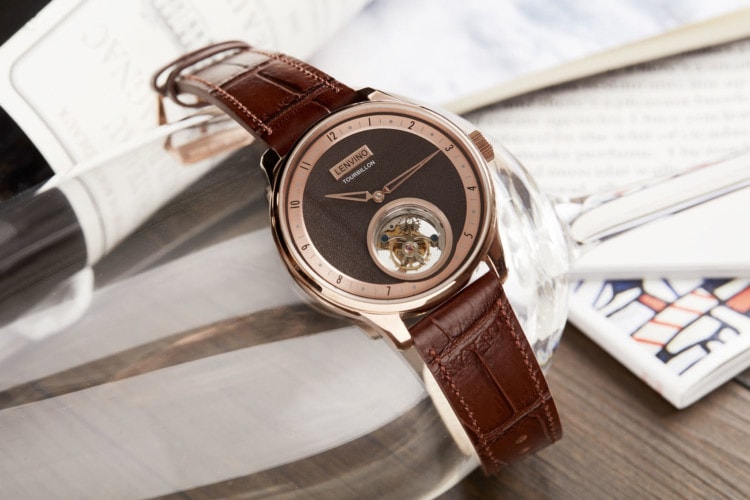 LENVINO would like to let most of the watch-addicts can appreciate and enjoy for the tourbillon remarkable watch craftsmanship and complication, they used the most premium materials, reliable movement and unique design to create this authentic timepiece and also in a fraction of price to the Swiss mentors.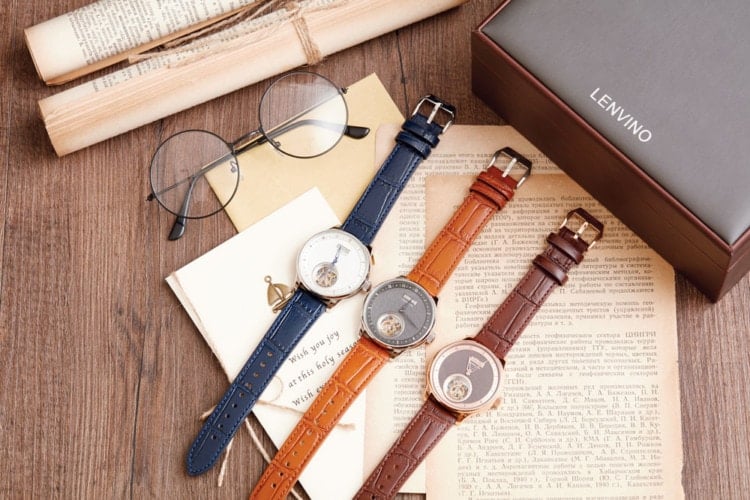 "LENVINO" is inspired by Legend, Tradition and Innovation. They strive to create legendary timepieces by combining traditional craftsmanship and innovative design
The third collection – the "Tour Collection 02". The time-tested hand-winding Tourbillon movement at its core, coupled with modern minimal designs with well-proportioned cases and sapphire crystal mirror. They also offer interchangeable genuine calf leather strap with square Croco pattern for the backers to choose.
Watch Movement
With a power reserve of about 40 hours, the mechanisms gleam with 19 jewels as it vibrates at 21,600 beats per hour. The TY800 utilizes a flying Tourbillon which differs from a conventional Tourbillon in that it relies on a cantilevered single support instead of a full bridge. The Tourbillon cage rotates 360 degrees every minute, with its tail capturing each second that passes. A definite pleasure to watch in action.
Incredibly time consuming and challenging to execute, constructing the flying Tourbillon requires an acute attention to balance and equilibrium within the carriage. Modern masters of the craft painstakingly create these mechanical marvels to dazzle the eye and pay tribute to the history of horology.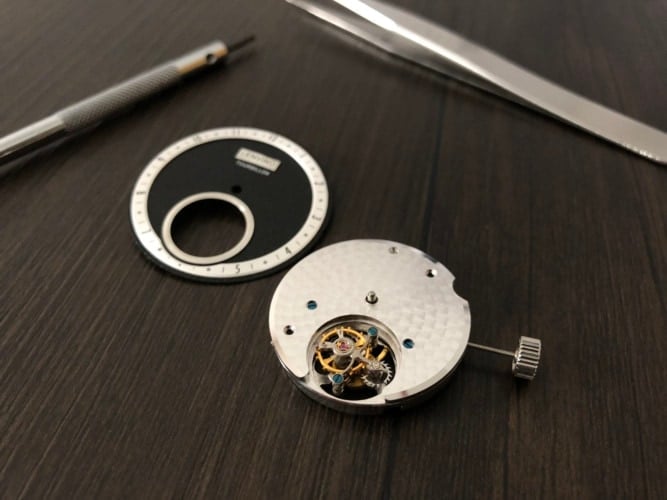 Design: Dial and hands
Inspired by a minimalistic design, they stripped away all unnecessary elements from the dial, focusing exclusively on the Flying Tourbillon. The base of the dial is decorated with matt-sandblasted finishing, giving it a grained texture effect. The indices are kept to a minimal design; Hours and minutes are indicated by the printed marks on the circular brushed sub dial.
Time is displayed by the Skeleton Alpha Hands which have a hollowed base that gradually narrows into a sharp point. The Flying Tourbillon can be found at the bottom of the dial and is surrounded by a brightness and sharpness metal ring.
Dial variations include (1) All Silver, (2) Black and Silver, (3) Dark Grey and Silver, (4) Dark Brown and Rose Gold, (5) Silver and Rose Gold

Design: Case and Mirror
The LENVINO "Tour Collection 02" sports a circular case with curved bezel. The case is enclosed by a dome sapphire crystal on the front and a screw-down transparent caseback from the rear, allowing you to enjoy every movement of the Tourbillon.
Viewed from the side, the dome crystal joins the case back flawlessly through a smooth curved surface. The streamlined case is more than just an elegant design feature – it also allows for a slimmer profile. The metal parts are made from 316L stainless steel, which translates to greater corrosion resistance and durability in high temperatures.
Design: Strap
The interchangeable watch straps are made from genuine calf leather with large square croco pattern and come with polished 316L stainless steel buckles engraved with our brand name "LENVINO". The straps have a width of 20mm x 18mm, a unisex functional length suitable for most customers, and 9 holes for adjustment.
They are available in five different colors and designs: (1) Navy Blue, (2) Black, (3) Brown, (4) Dark Brown and (5) Dark Grey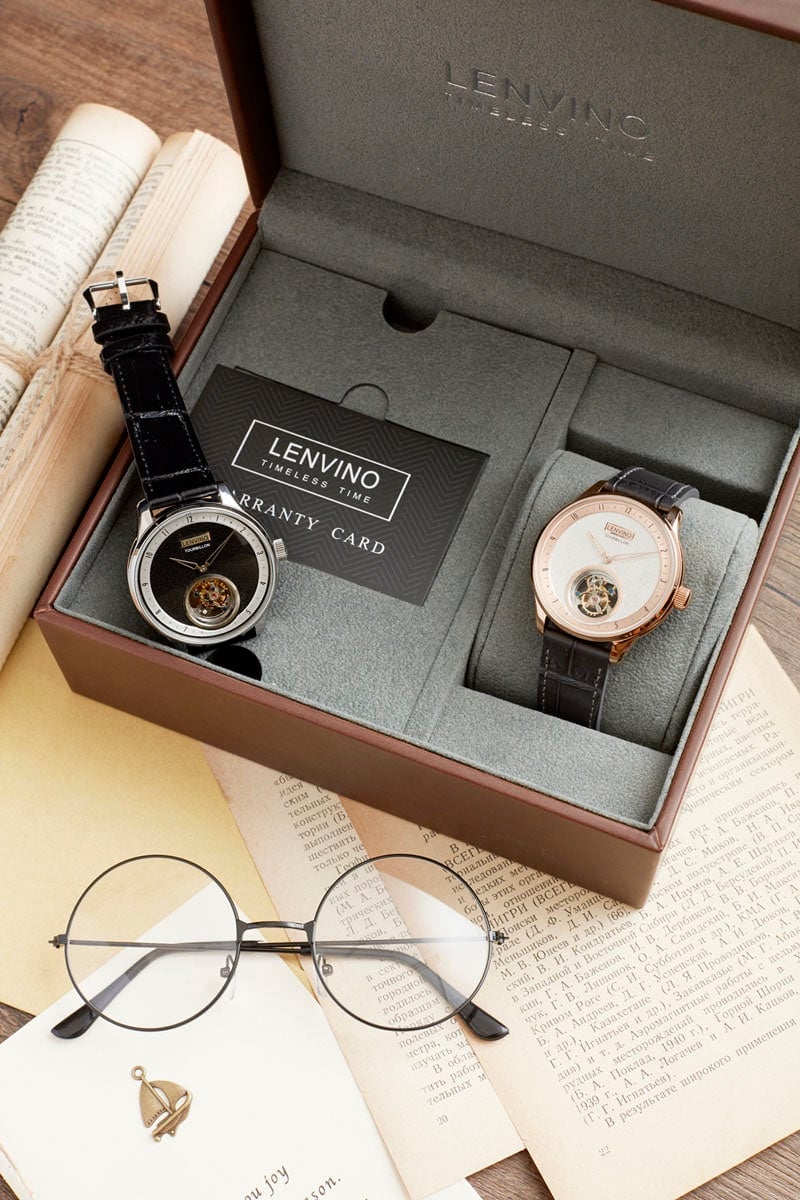 Price and Package
LENVINO are offering directly via Kickstarter, they are able to cut out the retail channel, middlemen markups, brand exclusivity/scarcity, and offer a US$ 499 tourbillon watch with the most premium materials and modern minimal design. Seriously, try to find a better watch for a better price, and they will match it.
Key features
Modern Minimal Design
Starting price just US$499
Seagull TY800 real flying tourbillon movement
Sapphire crystal
30M water resistance
43mm stainless steel 316L case
Large square Croco pattern genuine calf leather strap with easy change spring bar
1 years international warranty
Many discount package in rewards tiers
Free international shipping