Knight Industries Two Thousand
Knight Industries Two Thousand, or K.I.T.T, the car driven by Michael Knight in the 1980s hit TV-series 'Knight Rider'. Michael Knight communicated with his fabulous car (based on a Pontiac Trans Am) via his wrist watch.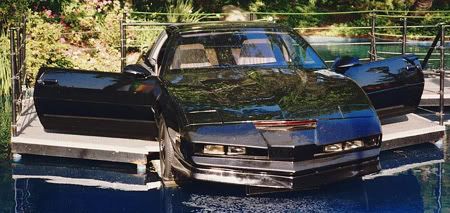 A guy over at the Dutch 'DeZinVanLuxe' watch forum, asked for a replica of this K.I.T.T. wrist watch. It seems to be a Nelsonic or Advance Digital Radio Watch.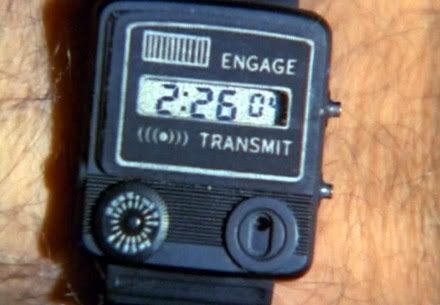 Someone in the forum replied that there is this Japanese site, with full instructions on how to build your own K.I.T.T wrist watch. The only thing you need, is a car to communicate with. Click here for the Do It Yourself page.
However, if you prefer a more up to date wrist watch with similar features :-), try the CamCo system. They offer a Car Security system, including a wrist watch, for 239 Euro.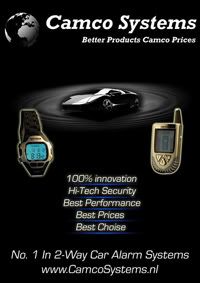 This set contains:
1x WatchCon wrist watch 
1x 2-way Prostar remote control
Head unit with build in start module and shock sensor (also can by used with diesel engine)
Antenna
Warning LED 
Starter killer relay
Siren
Wiring +  fuses
User manual + installation manual
Warning sticker 3x
1 year guaranty
Click here for more information!
More on K.I.T.T over at https://en.wikipedia.org/wiki/KITT.