Like a modern Panerai for smaller wrists
If you're weak for the pillow shaped oyster cases of the past, but having trouble fitting them on your wrist, than E.C.Andersson North Sea might be something for you. It measures 40mm in diameter, 10mm thin and sits just right – No matter wrist size.
But let us start from the beginning, what is E.C.Andersson and why did it suddenly appear on the highly competitive watch scene? The answer is quite simple, "detail manufacturing is my true love", states the founder with the same name, Erik C Andersson.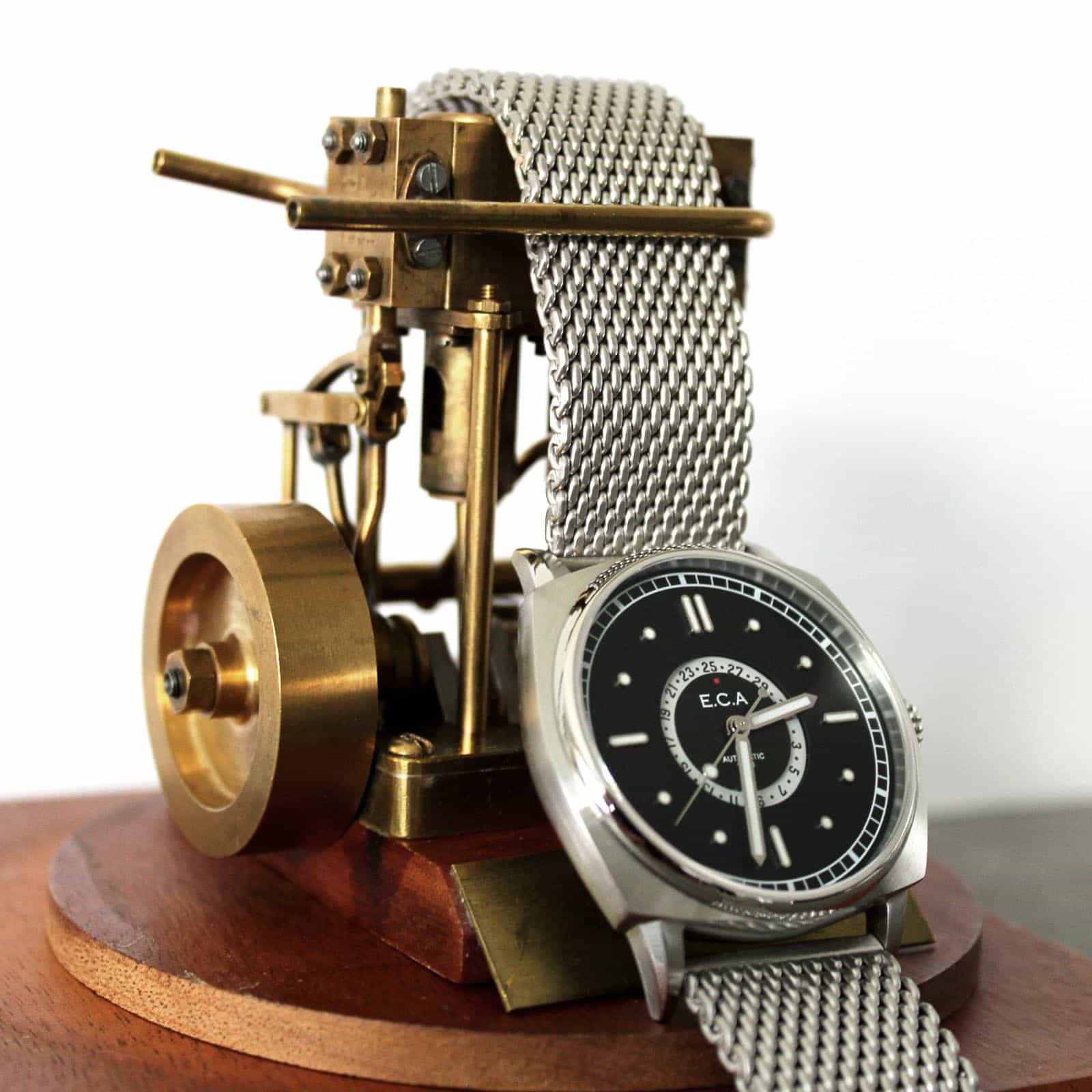 It all started when he was a young boy and he's grandfather showed him how to build miniature steam engines. "I was awed by the fact that such small metal parts could work together and create such power". Even though Erik later found his passion in automatic time pieces, it was this fascination that ignited the choices of his life.
The very first E.C.Andersson model started on a piece of paper eight years ago. "I have always been fascinated with the past, industrialism and mechanics that doesn't depend on electricity or software. So, I wanted a design that pays tribute to the heritage of horology, but merge it with a bold progressive look". The inspiration is the very first pillow shaped oyster case introduced in the late 1920's.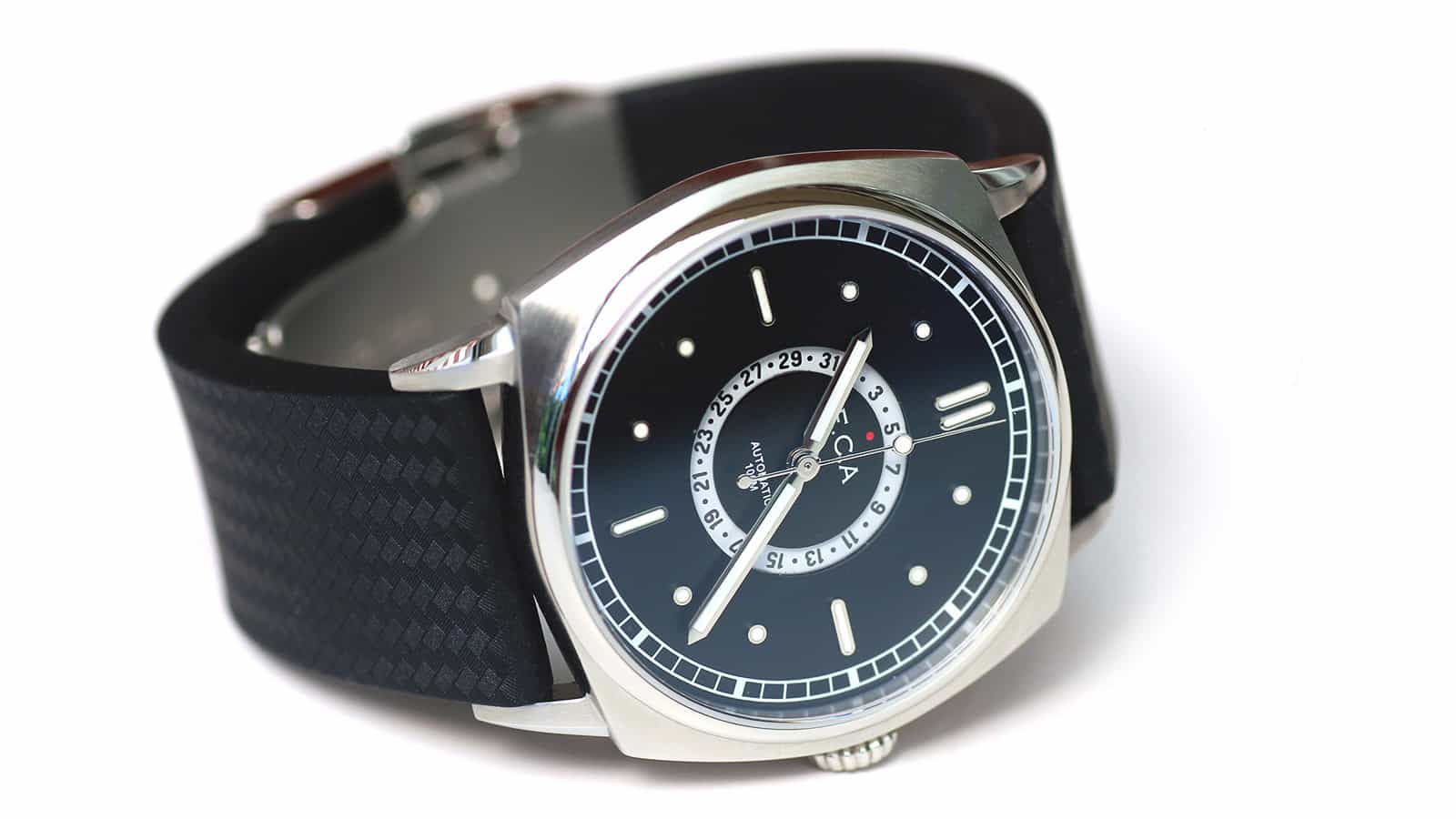 "I love it when watches feel intricate in their simplicity, when it shows from first glance what I can use it for." The watch, called the North Sea, is just that – robust and durable, clean and functional, but you always feel that hard work was put into it. The North Sea is made to be visible in all light conditions with sharp illuminated indices, a vivid minute frame and an exposed, white calendar wheel in contrast to the matte black dial.
Without being cocky, the North Sea is designed to stand out, and equipped with the durable automatic SEIKO NH05, it's certainly made to be used – no matter what. Using a SEIKO movement isn't only a durability measure, it keeps the price down quite a lot, making the North Sea suitable for most wallets, whilst keeping important specs. "Built like a tank and reliable as a trooper. The SEIKO NH05 won't let you down even on the most turbulent waters.  Actually, it's so robust that you won't need to service the North Sea in the next decade. And when you do – it will be at a very marginable cost compare to rivals", Erik states.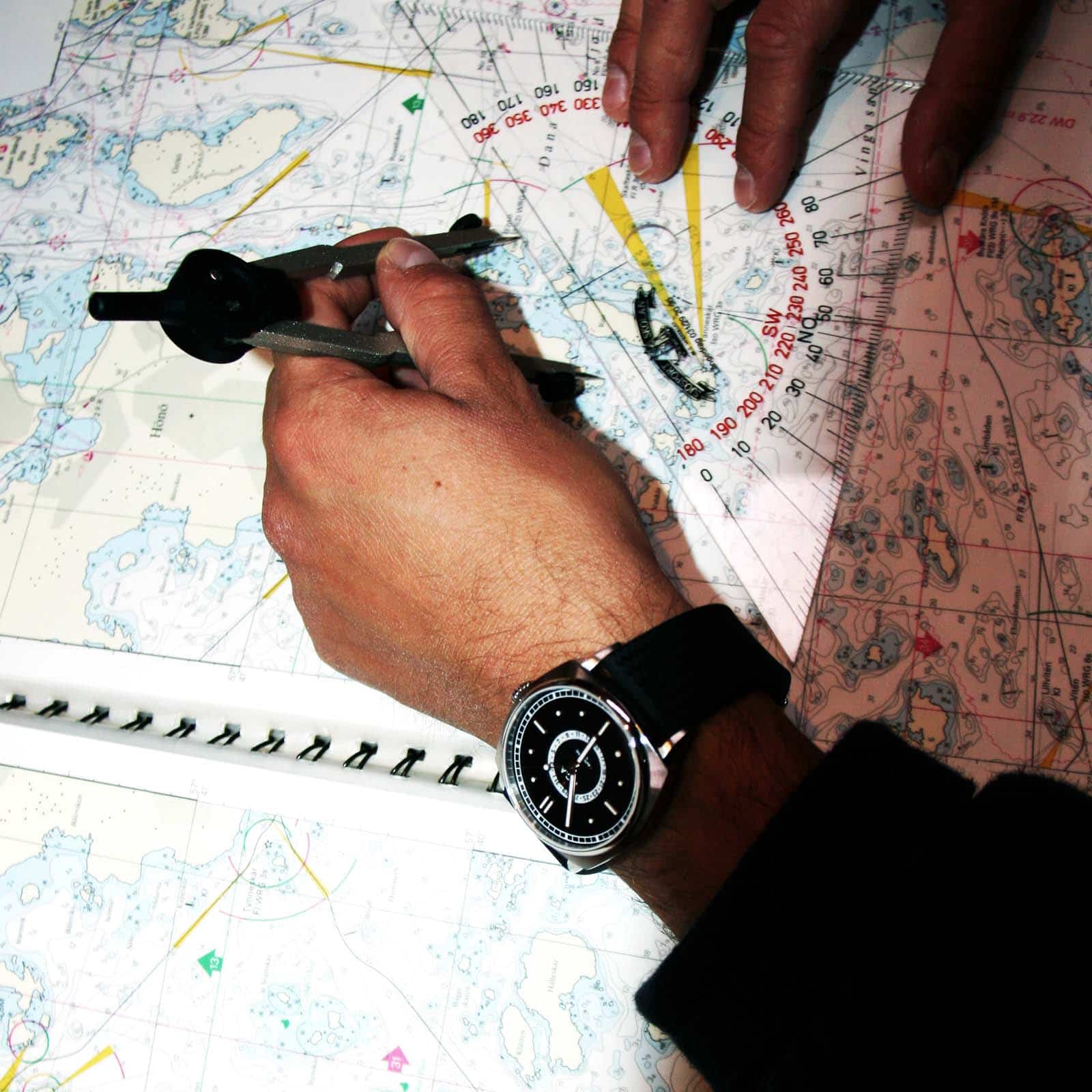 E.C.Andersson has a very explicit philosophy: Your watch is meant to be used – Always". So, there's no surprise when it comes to hardware: hand brushed 316L steel with polished details, sapphire crystal, shock absorbent case built, 100m water proof, Swiss Luminova indices and 50h of power reserve. Every timepiece is handmade, assembled in Switzerland and individually tested.
So, can retro beauty really merge with the boldness of today? – It can and it has. The Italian rubber bracelet on the E.C.Andersson North Sea doesn't just deliver attitude, but blends in perfect harmony with the case.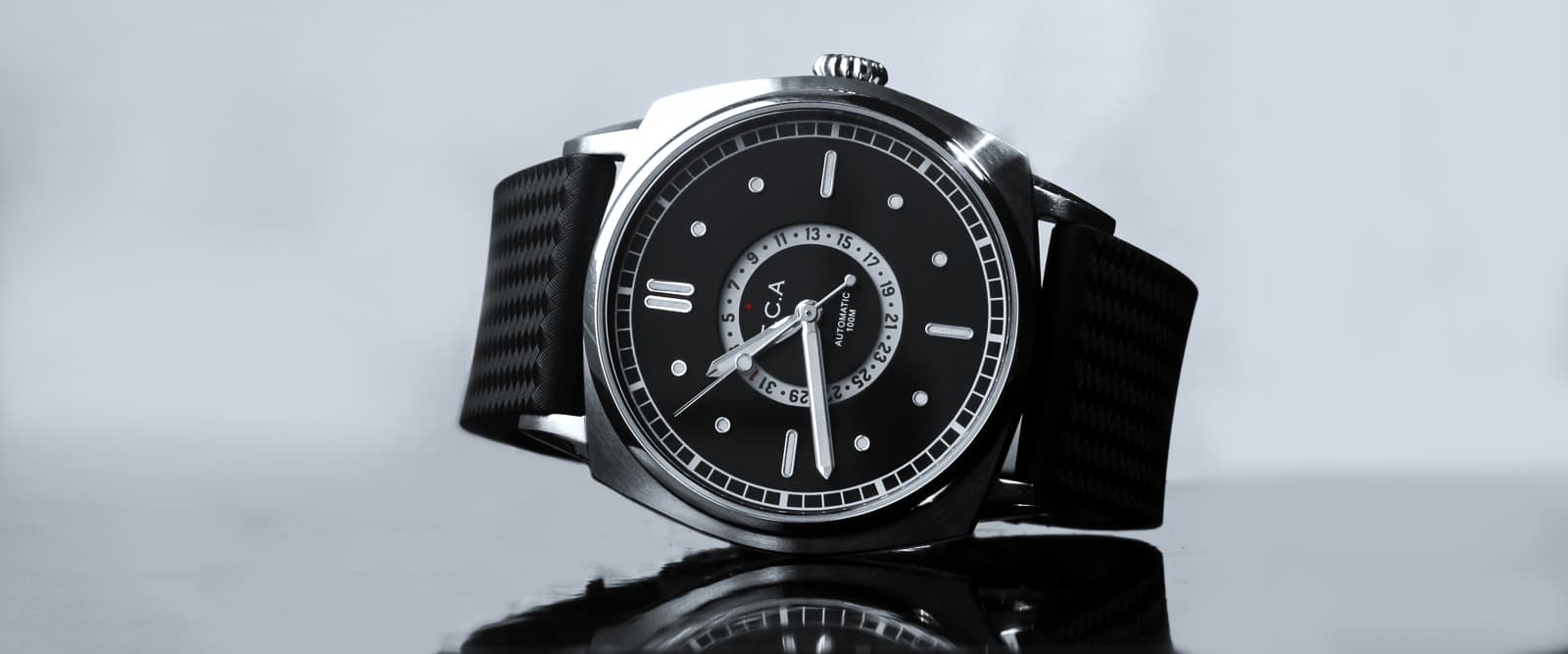 Making it in this business might be hard, but if you have a passion, there are few choices but to chase your dreams. Fortunately, a great way to start a promising brand is thru crowdfunding. "If there's love for the project, it will show right from the get go", says Erik who managed to reach his goal at Kickstarter in just a few hours. That means that series production is a fact and future models are expected to come.
If you're a fan of this intelligent merger of retro and modernism, head on in to E.C.Andersson's Kickstarter campaign: https://kck.st/2cCEzFf  where there is still time to pick up a North Sea of your own, for approximately $495. Ecandersson.com