Linde Werdelin's Oktopus Goes Frømandskorpset (Danish Frogman Corps)
We can be very certain that most of the sports and tool watches end up on the wrist of someone who spends most of his days in artificial light, behind a desk and staring at spreadsheets or other boring software. A glance at their sports or tool watch might make them day dream for a few moments how it would be to really have to rely on your watch! Under water, in the forrest, in the sky, on the Moon, as a soldier in action or even as a three digit secret agent.
For most brands this is OK of course, as they've sold the watch and that's that. Although their watches might be up for the task, it will stay at day dreaming for most owners. For some brands, this must be a bit frustrating though. They've put a lot of effort and research in developing and producing the perfect sports or tool watch and they are hardly put to proper use.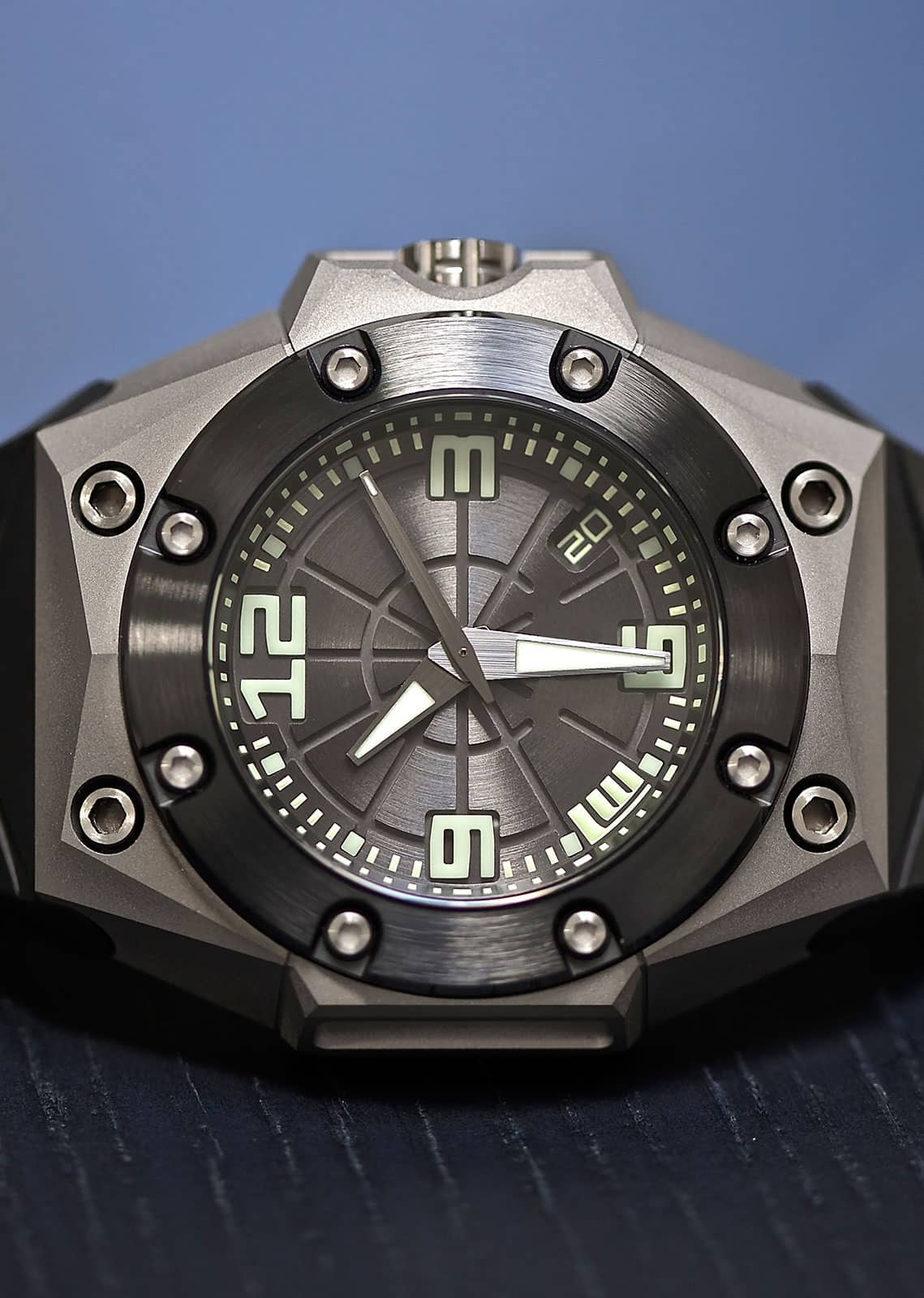 Not for Linde Werdelin. Their watches were developed to be hardcore sports watches with the option of adding a digital module for diving or climbing purposes. However, I have no illusions to think that most Linde Werdelin watches will see any real action (other than the occasional swimming, diving and perhaps skiing). Enter Frømandskorpset. This elite commando of Danish Frogman corps of the royal Navy is about to be equipped with a tailored edition of the Linde Werdelin Oktopus watch. The Danish Frogman corps participated in a high number of missions (e.g. Operation Desert Storm, fighting pirates off the Gulf of Aden, combats in Afghanistan etc.), ever since 1957, and need to rely on their equipment.
"We were aware of Linde Werdelin's expertise as a dive watch maker and contacted them with the intention of partnering on a piece to tie us together as a unit", explains Christian Nielsen, Chairman of Conventus Ranae and former team leader of the Frogman Corps. "A dive watch is a standard issue for the active Frogman, and this special edition Oktopus acts as a symbol for a life committed to being a combat diver."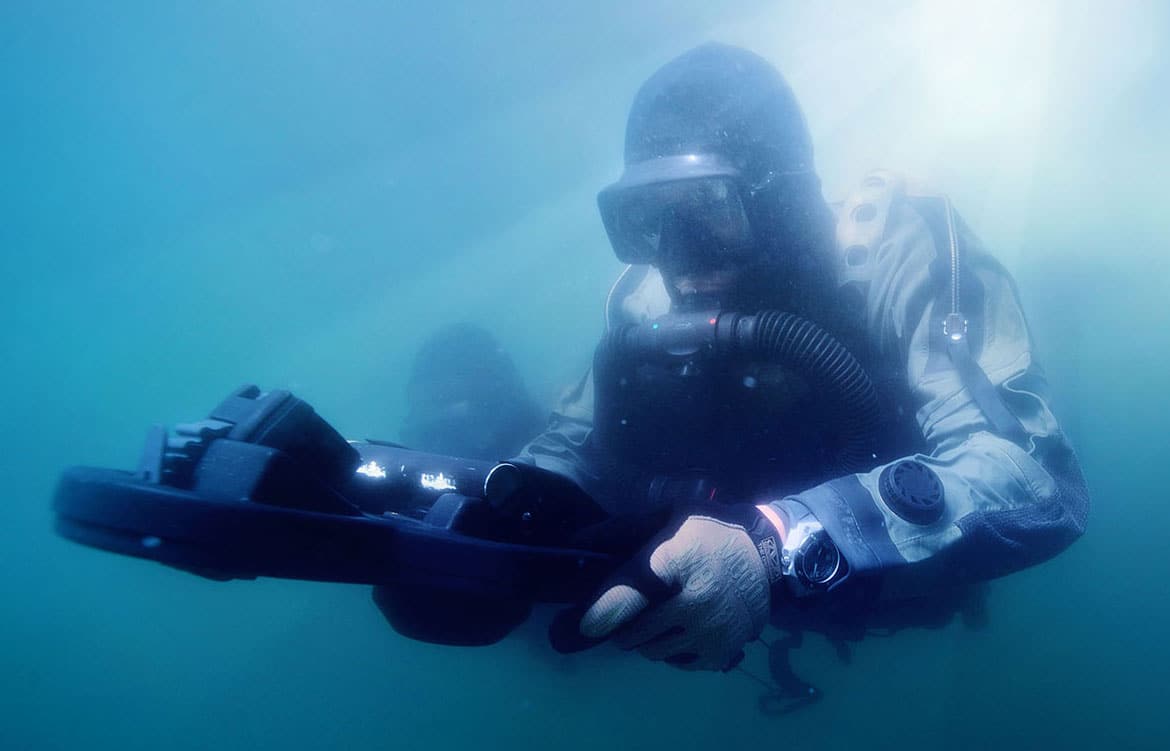 However, a watch for the Danish Frogman Corps is not a matter of going into a boutique or just order a bunch of them. No, the Danish Frogman Corps thoroughly tested the Linde Werdelin Oktopus diving watch collection for about a year. Real tests, in the field (and in the water). Before that, Linde Werdelin did apply all their regular testing procedures (e.g. shock tests) they always do before delivering them to retailers and customers. Needless to say, the Linde Werdelin Oktopus passed all tests.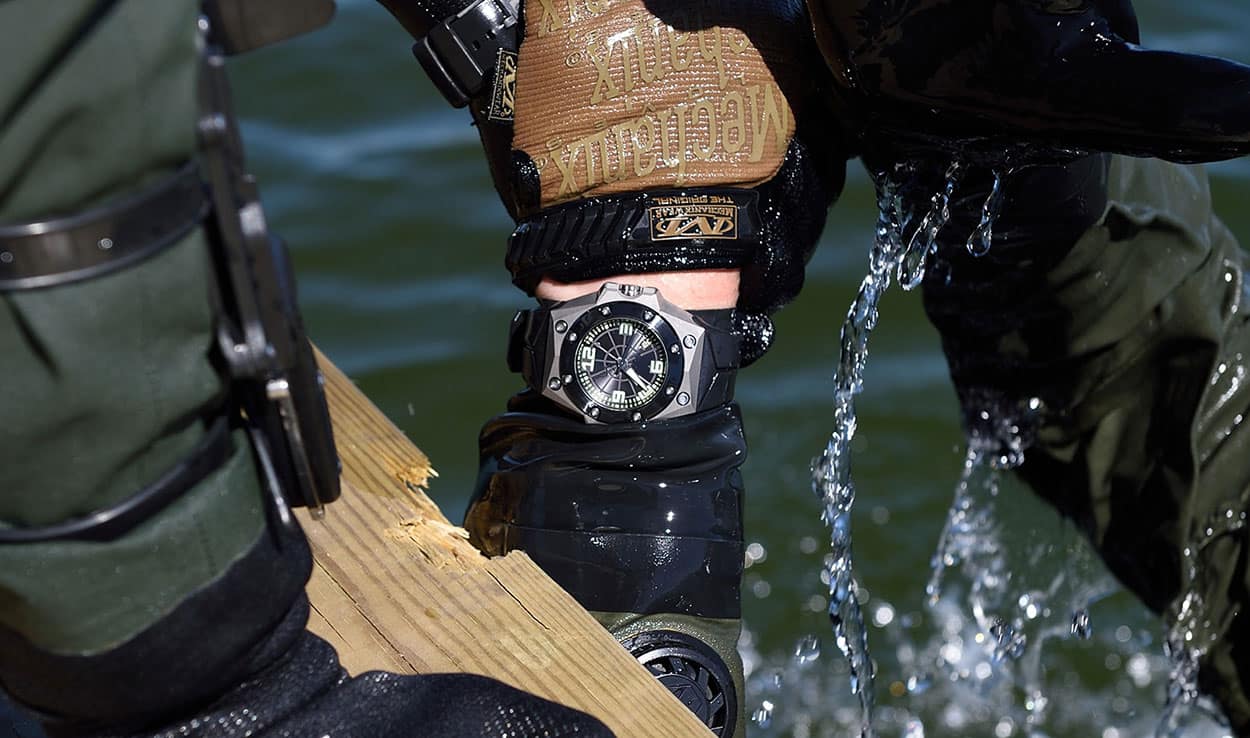 The Oktopus for the Danish Frogman Corps is a bit different from the regular series, whereas the case has is a solid titanium construct and the dial has been especially developed to be as readable (and thus luminous) as possible during night dives.
All current and past members of the Danish Frogman Corps will be issued with a Linde Werdelin Oktopus, each watch bearing the badged operator service number. These watches will not be available for anyone else. Sorry to disappoint you but we just wanted to share this James Bond-ish story to you. A real story on real watches. We can't wait to see the first photos of Danish Frogmen wearing a Linde Werdelin during a mission. If you search the internet for this elite corps, you will definitely find some action images and video footage.
Just like some of the COMEX watches issued by Rolex, how cool would it be if one of these watches will turn up on the market in the far future? That will surely create a buzz amongst collectors!