MeisterSinger Vintago
A fresh look back
Our Watch of the Week is the MeisterSinger Vintago. The name already indicates that the new model was designed with historical archetypes in mind, which is something that many watchmakers have been doing for years in the wake of the big retro wave – some more convincingly than others. Here too, MeisterSinger is a special case, as because the brand is young, it doesn't have any of its own models from bygone decades to hark back to. On the other hand, the single-hand design of our watches has always been inspired by ancient timepieces – the tower clocks of the Middle Ages.
For MeisterSinger, the word "vintage" therefore means in the true sense "grape harvest," i.e. to select essential stylistic elements of a certain era – and thereby concentrate something of its spirit in the watch.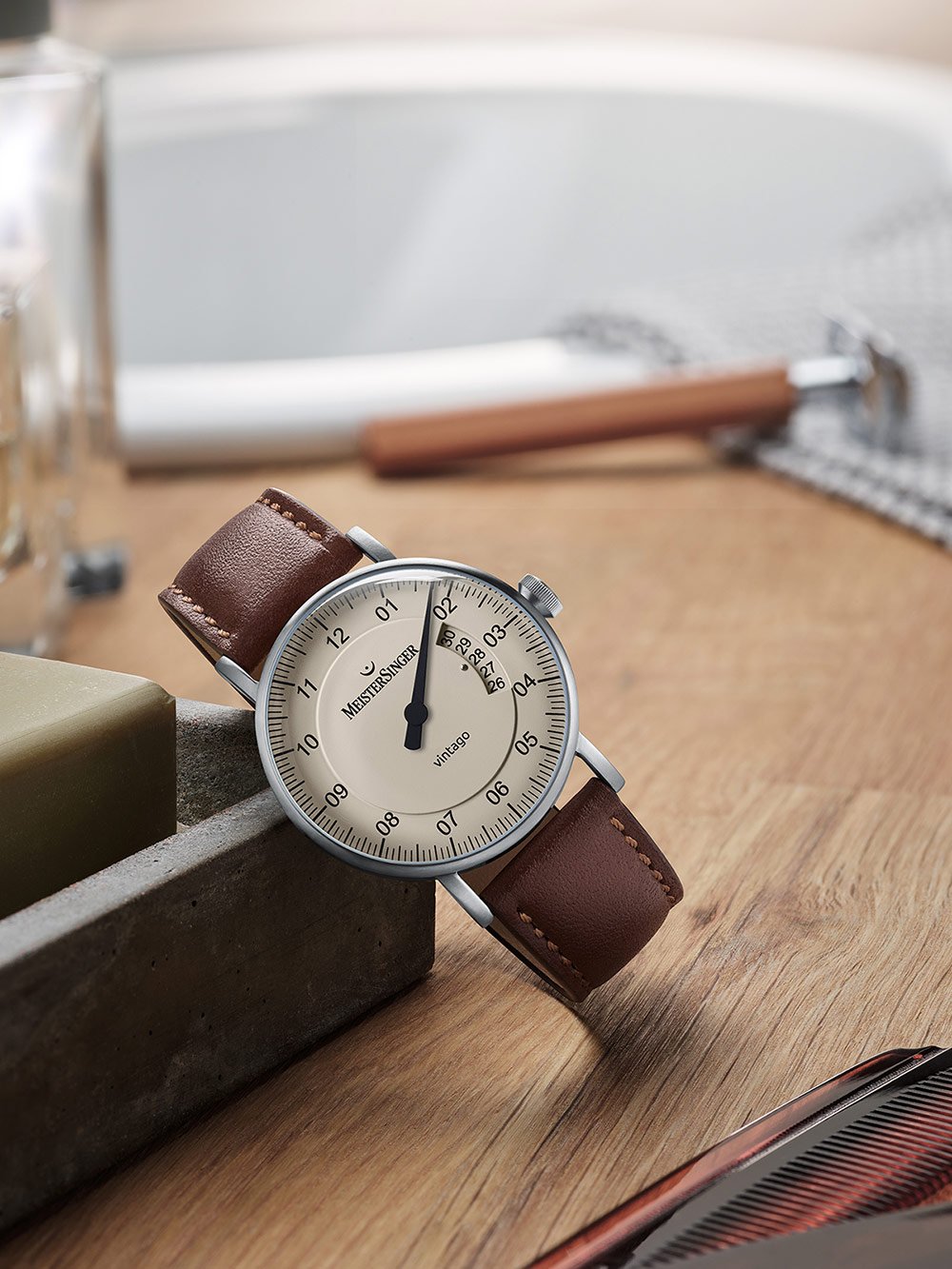 Discreet charm? Mission accomplished!
But although the MeisterSinger Neo, for example, looks like it has always been around since the 1950s, the Vintago is not at all nostalgic, but looks like a contemporary timepiece. Its geometrical, formal austerity, plain typography, and the domed glass over the slightly curved hour hand makes it reminiscent of the discreetly designed watches of the 1960s. However, a dial like that of the Vintago never existed back then and its three levels make it look like an architectural structure.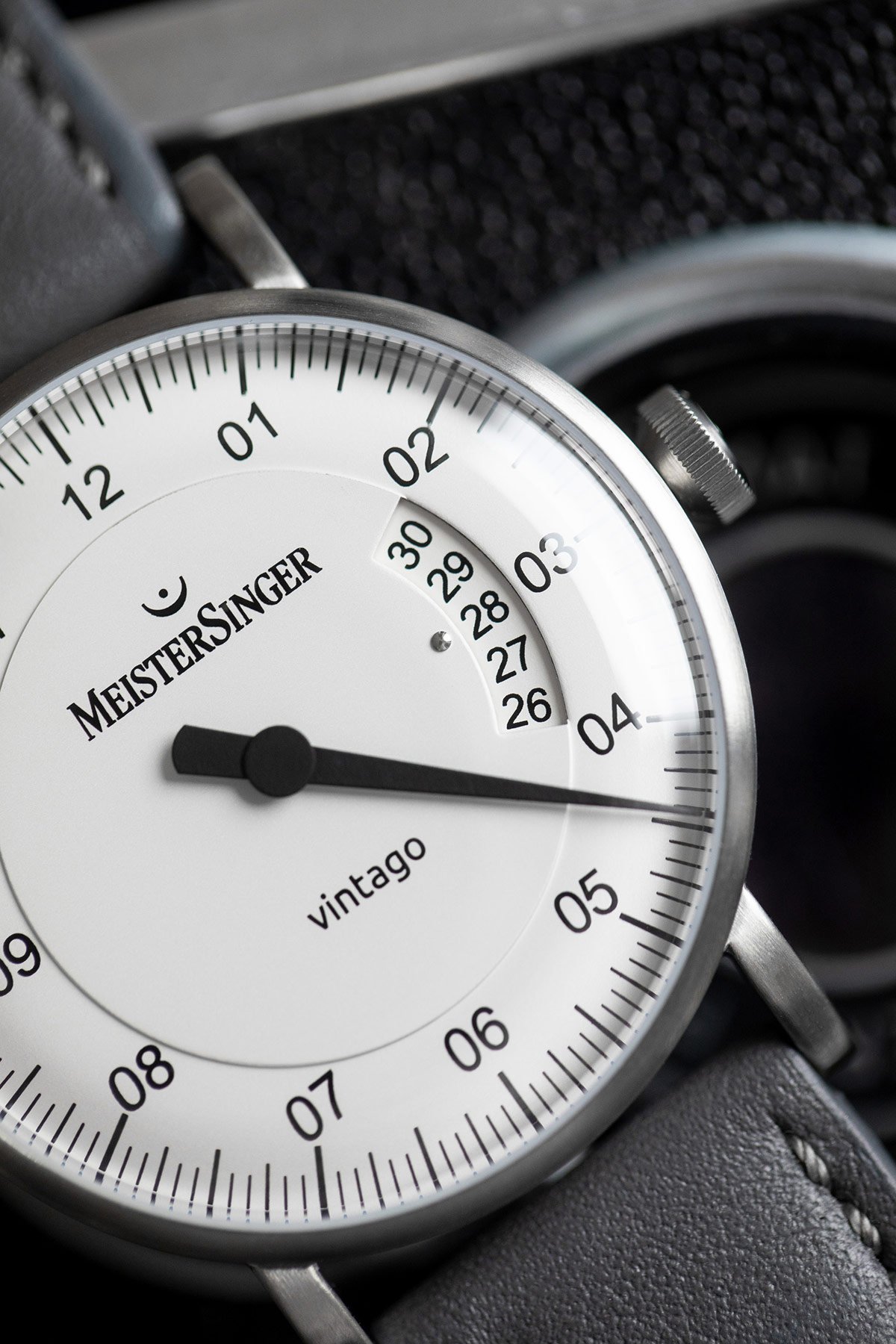 Typical for MeisterSinger, the bow-shaped date window gives the wearer an overview instead of merely providing a specific item of information. But it does have one spot, i.e. the small, chromed application next to the current day. The finely balanced design of the dial matches the matted look of the stainless steel case. You only notice how interesting the Vintago looks from various angles and in the changing light when you wear it on your wrist – just as the designer of the watch wanted it.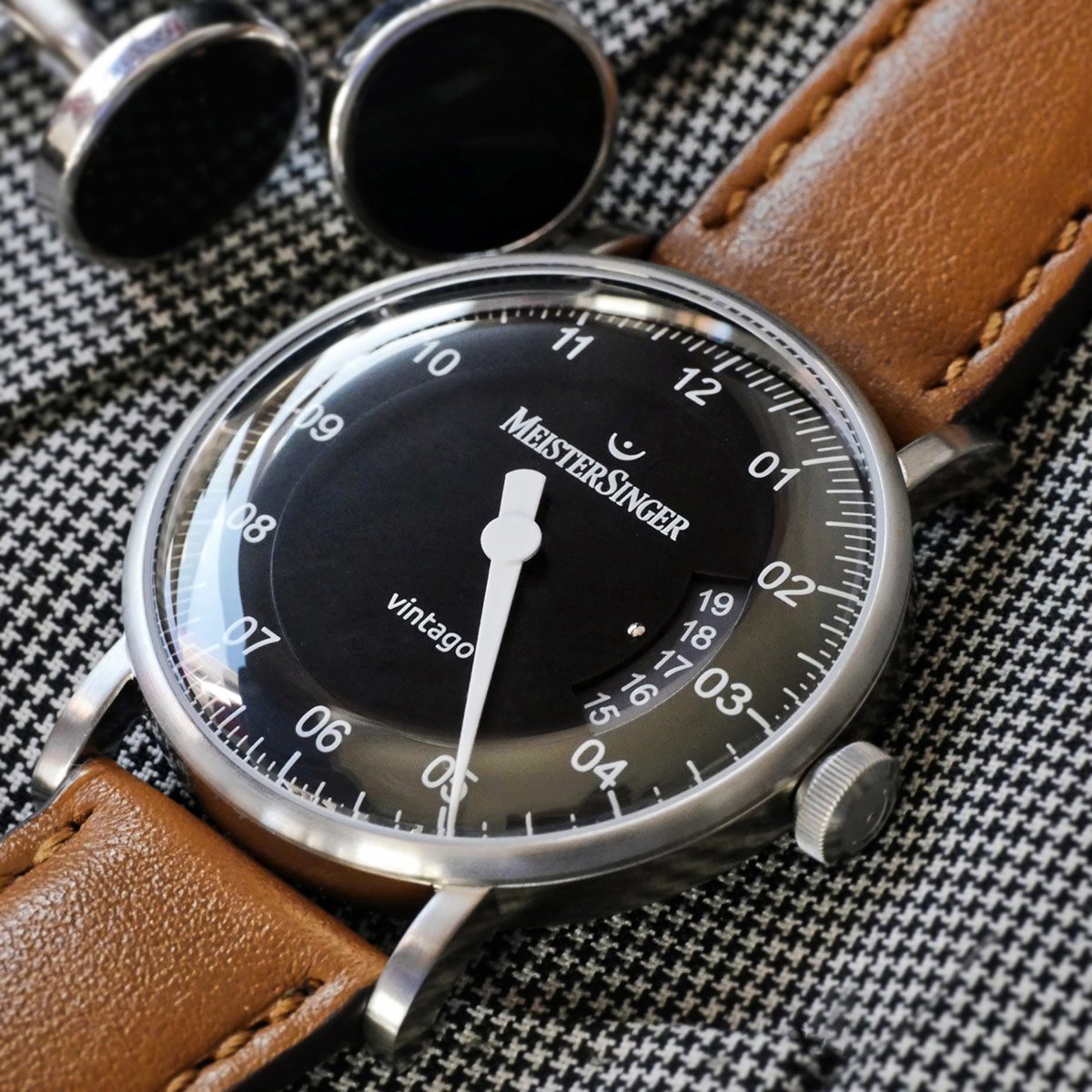 In all four versions of the Vintago (opaline silver, ivory, blue, and black), the basic hue of the date disk and the color of the numerals are selected to match the dial. The Vintago is modeled on the vintage qualities of a good port wine, which is made from the best grapes and simply gets better and better as it ages.
For more information, visit www.meistersinger.com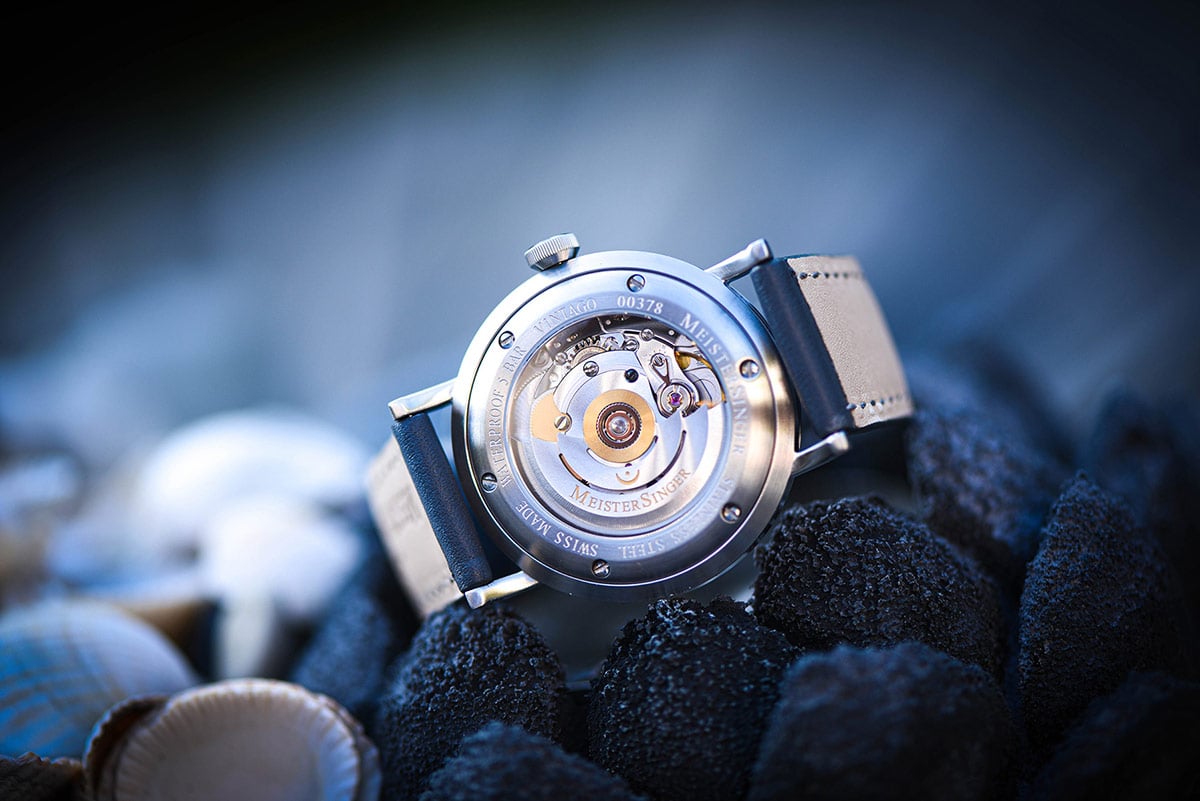 Watch specifications
Case Material
Stainless steel with 6-screwed exhibition back, Domed sapphire glass
Case Dimensions
Diameter 38 mm, Height 10,15 mm
Movement
Sellita SW 200-1, 26 jewels, 28800 semioscillations per h – 4 Hz, Incablock antishock system, Power Reserve: 38 h