Melbourne-Based Bleau Watches
Dress watches inspired by the traditions of watchmaking
Bleau Watches are the new kids on the block, influenced by the highest end of watchmaking, taking inspiration from some of the biggest names in independent watchmaking today.
They have a mission to produce well made traditional style watches that don't break the bank. Don't get me wrong, they're not raving about how cheap and affordable they are, instead about what is offered in the package they present, particularly appealing for this first run which is limited and heavily discounted for their Kickstarter launch.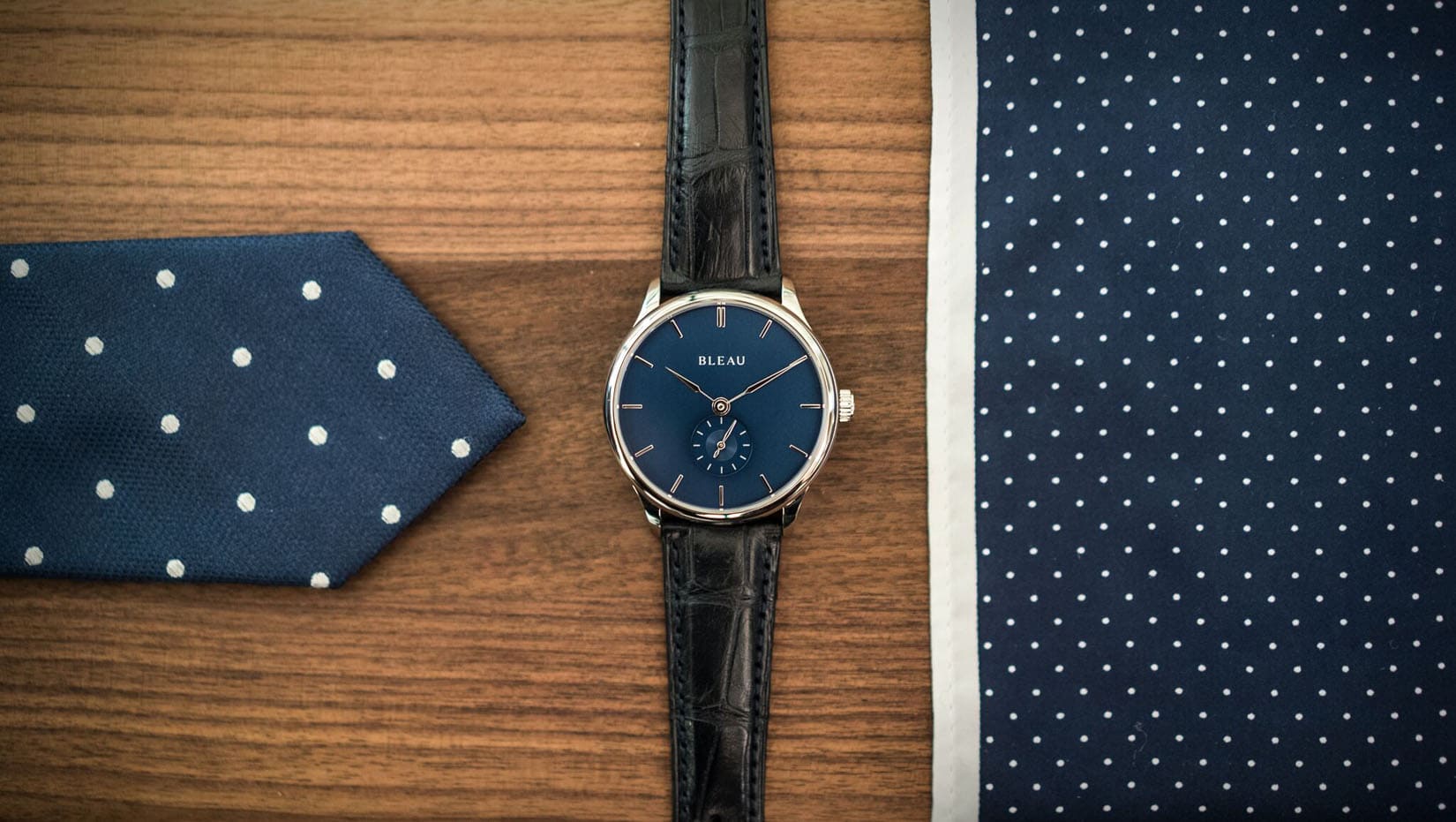 Let's just reel off a few features and see if it gets your attention; Swiss made movement, enamel dial, alligator strap, Flame-blued hands, 39mm case design. Got your attention yet? How about all of this for under USD$500? Well, for the earliest of birds they will be. Each of the three colour variations will be limited to 100 pieces each. In each colour, the first 25 backers of the Kickstarter campaign Bleau is offering a purchase price of USD $499. This is a very handsome 38% discount off the future retail price of USD $799.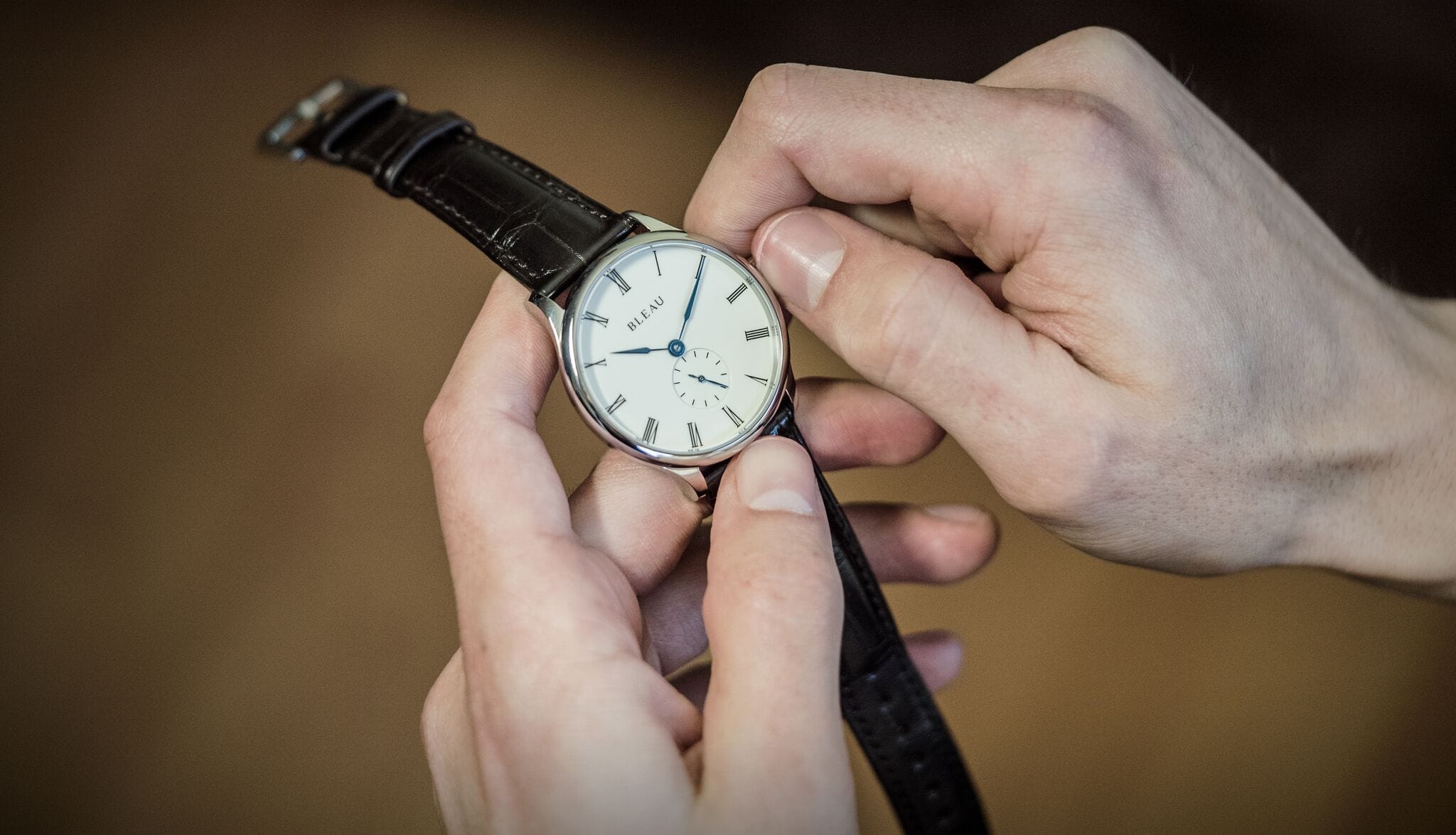 Bleau Watches started on a shoestring budget with an idea to create beautiful watches that are inspired by the rich history of watchmaking, but look to simple contemporary designs that don't compromise on materials and craftsmanship.
With a focus on premium materials, sensible design and traditional craftsmanship, the result is predictable. Designed and assembled in Melbourne, Australia they are definitely a value proposition when it comes to the right materials and right design in an overall modest offering.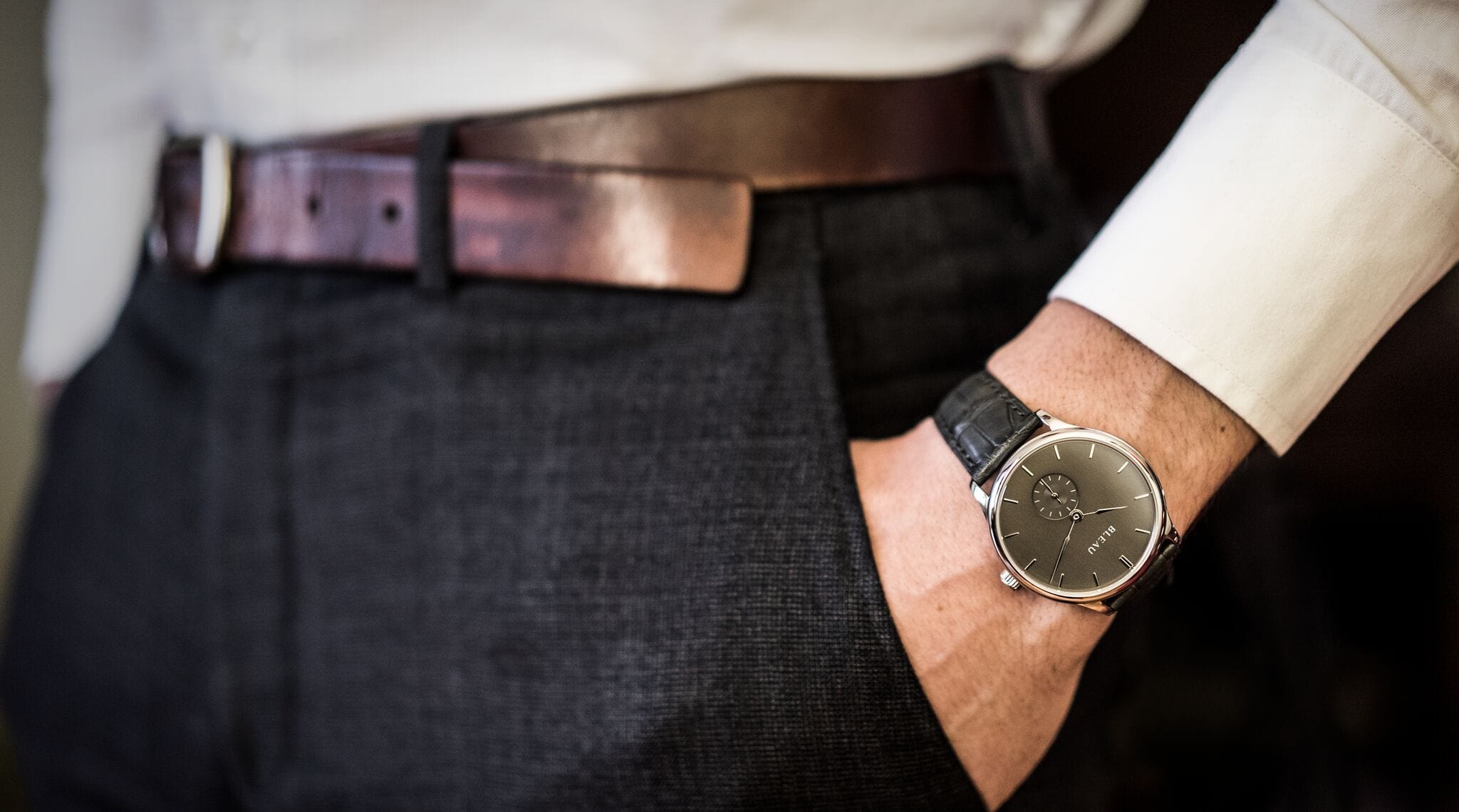 Here are some of the features of the first line-up called the Modest range which are limited to 100 pieces:
Swiss made automatic movement
39mm case design
Enamel / Brushed finish dials
Flame-blued hands
Genuine alligator straps
USD $499 exclusive for early birds on Kickstarter
As we said, they are limited and the first 75 backers (25 in each colour) get a massive 38% off a future retail price of $799.
Check out their site for more details and to get notified when they go live. Their Kickstarter launches on November the 1st and we don't anticipate the first range to last very long at all.
New generation of watch enthusiasts, eat your heart out!
For more information please visit the official website.