Mike's Ten Discontinued Rolex Watches You Should Consider
There are still some relatively good deals out there for some less prolific models
Are you tired of walking into empty Rolex AD's, but you'd still like to own something worthwhile from the famous brand? Here are ten discontinued Rolex watches that you may wish to consider.
There's so much talk about how difficult it is to buy a new steel sports Rolex. Actually, if my recent trip to South Florida is a guide, it's hard to find any Rolex right now. Seriously, the two large AD's I visited were empty save for a few jewel-encrusted gold models. Thankfully, the used market presents a great opportunity to find discontinued Rolex watches in great condition. Furthermore, people have been squirreling away Rolex watches for a long time, often keeping them in great condition.
Discontinued Rolex watches
If you're in the vintage camp, this article might not appeal to you. If you're looking for a modern Rolex or something in the 20- to 30-year-old range, maybe I'll (re) shed some light on a piece you've forgotten. I thought of 10 discontinued Rolex watches that have character, are sporty, and are still relatively affordable. Also, the good thing about most of these is that they'll still look new in another twenty or so years. The watches use modern materials and most have LumiNova dials. So, yes, these watches may be gone from the catalogs, but they'll hold up well.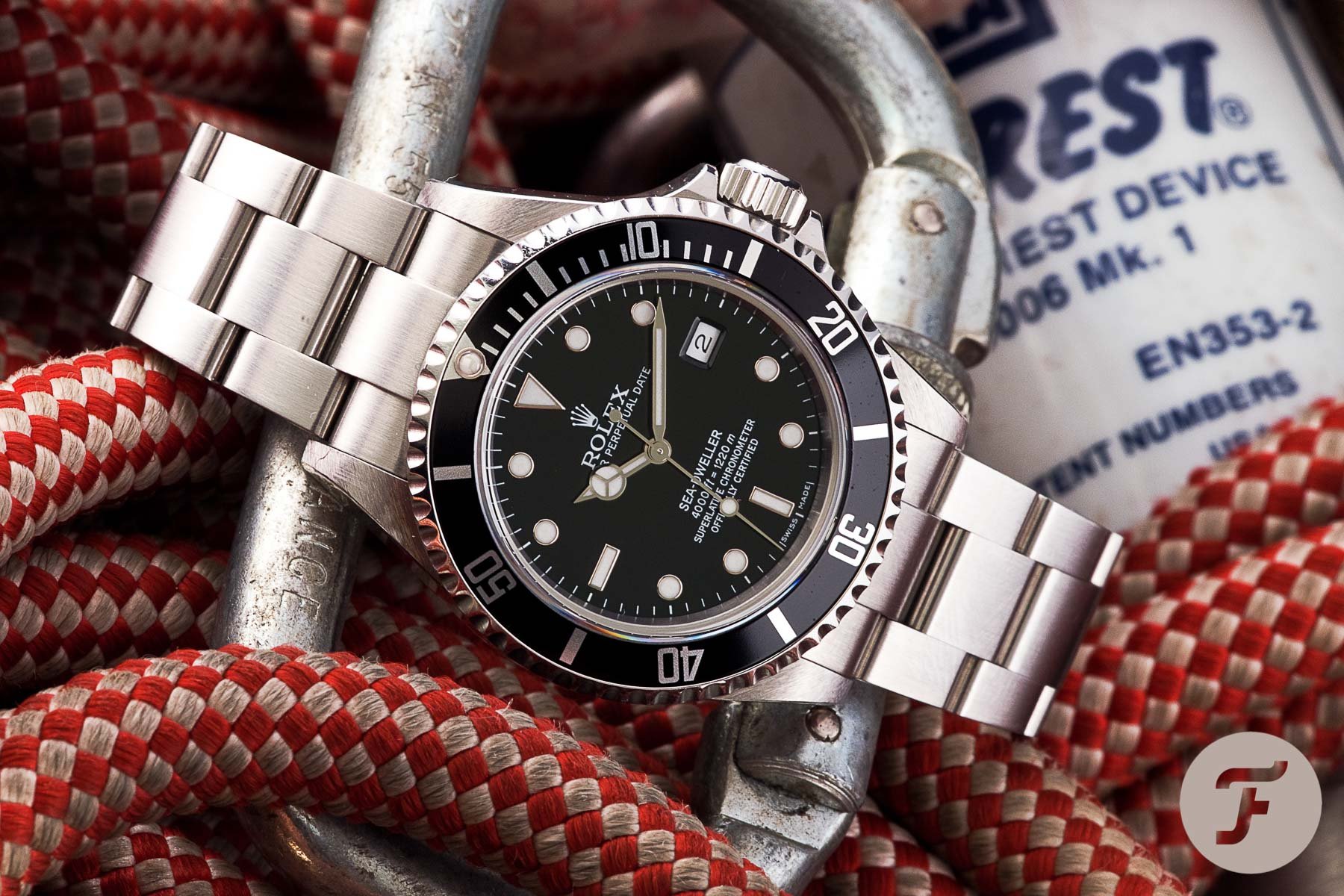 Rolex Sea-Dweller 16600
Along with the Submariner 16610 and 14060, the Sea-Dweller 16600 was produced for a very long time. Its production span lasted from 1988 until 2008. I'd say it's one of those eccentric discontinued Rolex watches because, honestly, who needs or needed 4,000 feet of water resistance? Still, I guess the Sea-Dweller found owners because of its Sub-like looks and non-Cyclops date display. These watches are robust, a bit thicker than a normal Submariner, but versatile enough for everyday wearing. A fun fact is that my Dad bought one of these in late 2008 for 20% off when an AD was desperately trying to get rid of excess stock. Today, the 40mm 16600 lags behind Submariner models from the same generation. With prices somewhere around the €8,500 mark for a nice one with boxes and papers, I think they represent great value. After all, this is a steel sports Rolex.
Rolex Datejust Turn-O-Graph 16264
I love the Datejust Turn-O-Graph because I think it's a proper sleeper. The Turn-O-Graph has a bi-directional rotating bezel and that gives it some level of sporting intent. However, this is part of the Datejust collection, so it's a bit more formal. The 16264 was released in 1988 and ran until approximately 2000. What I like about these 36mm models is that they're steel, available in many dial styles and colors, and come on both bracelet variants. Plus, the Turn-O-Graph has an awesome white gold bezel. I guess that this is one of those unpopular discontinued Rolex watches precisely because it straddles the line between dress and sport. Still, take a look at some of the blue, grey, or black versions and tell me that this watch doesn't exude class. The nice thing is that you can find them all day long for less than €5,000 and in nice condition.
Rolex Datejust Turn-O-Graph 116264
Of all the discontinued Rolex watches I wish I had bought, the Datejust Turn-O-Graph 116264 makes the top of the list. This model followed the 16264 and ran from 2000 until 2011. In fact, I still remember seeing them at AD's and I even tried one on when I lived in Michigan. This watch kept the white gold bezel, but Rolex brought it into the next millennium design-wise. One look at this watch will tell you that it could still be made today. It looks a lot like the modern 36mm Datejust. Here again, Rolex brought some amazing dial colors and offered the watch on both bracelet styles. The Oyster even has polished center links. These watches seem to be climbing in price, but €6,500 or slightly less will get you one in beautiful shape. That's still about 20% below the price of a new Datejust with a fluted bezel.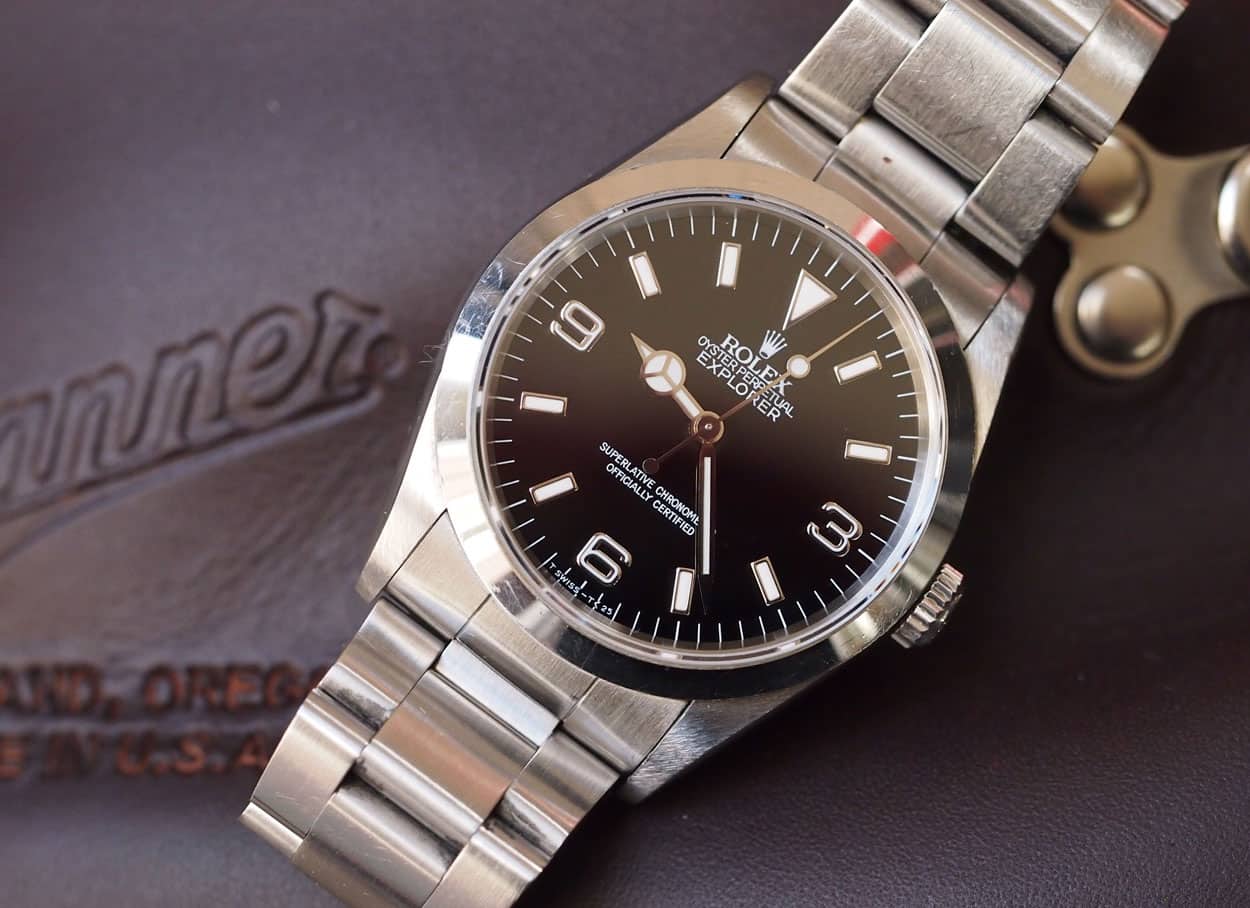 Rolex Explorer 14270/114270
I guess it's not a surprise that the Explorer made it to my list of discontinued Rolex watches. Still, despite all the recent hoopla about a new 36mm Explorer, these older models are a deal. The 14270 was made from 1989 until 2001 and the 114270 from 2001 to 2010. The 36mm watches look nearly identical, but the 114270 contains solid end links. Of course, the movements changed (3130 vs 3030) and Rolex changed luminous material during the 14270 run. No matter which you choose, these models wear beautifully and fly under the radar. They also eschew a date function which is a real plus for some. Finally, the newly announced model looks nearly identical and that will help the relevance of these older pieces. Consider around €5,500 for a decent model for either the 14270 or 114270.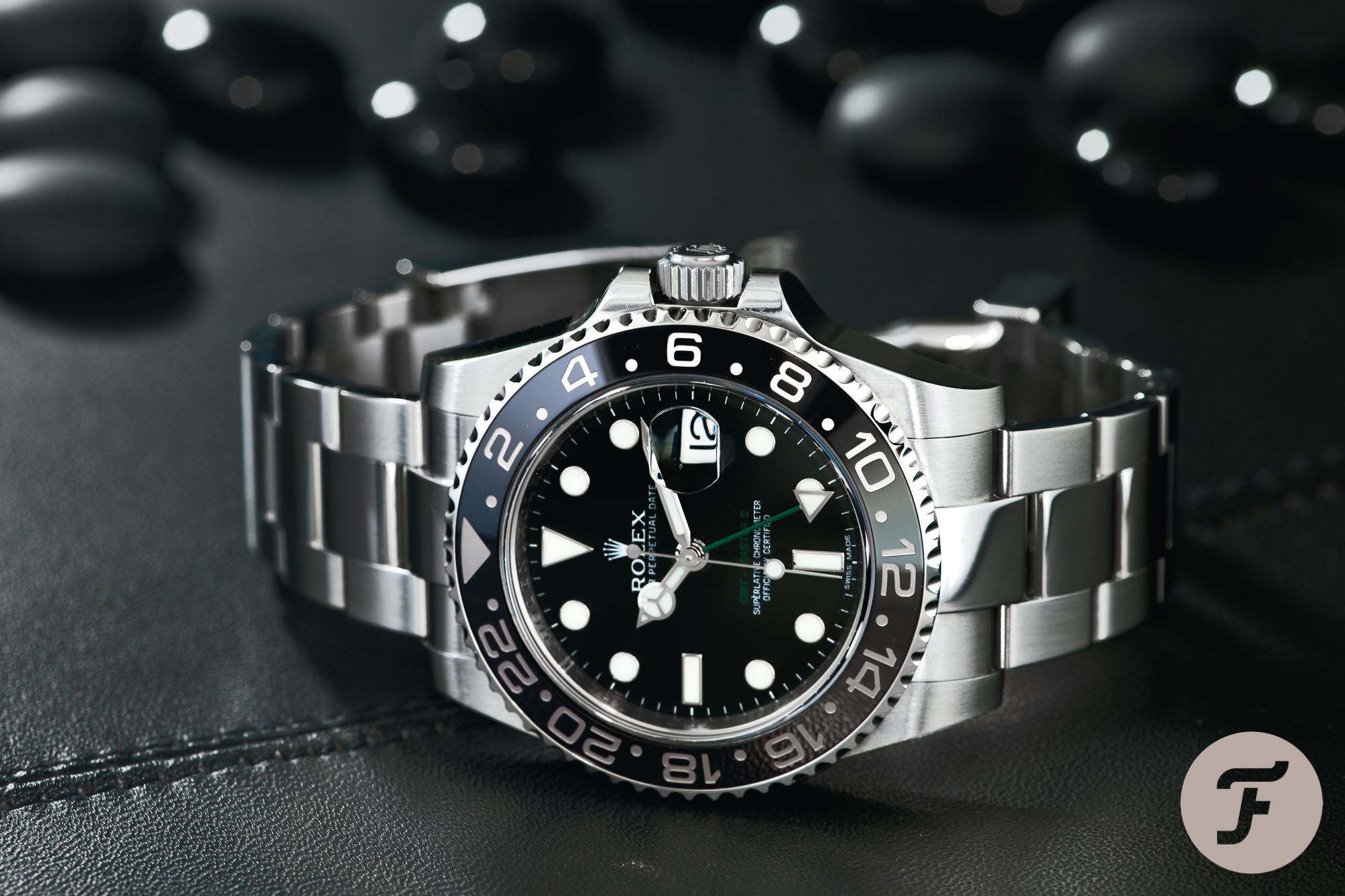 Rolex GMT-Master II 116710LN
Ha, I bet you didn't see a GMT on this list of discontinued Rolex watches, did you? Well, here it is and it honestly surprised me too. I remember when the 116710LN came out in 2007 because I was working for someone in Mexico who fell in love instantly. This watch, with its black Cerachrom bezel and green hand, was a massive hit from day one. In 2013, though, Rolex brought the Batman and the all-black model became far less popular. Still, it soldiered on until 2018. This 40mm model has the 3186 movement, a modern Oyster bracelet with EasyLink, and polished center links. Prices sit around the €10,000 mark and that makes this a very affordable alternative to any of the two-color versions on the secondary market.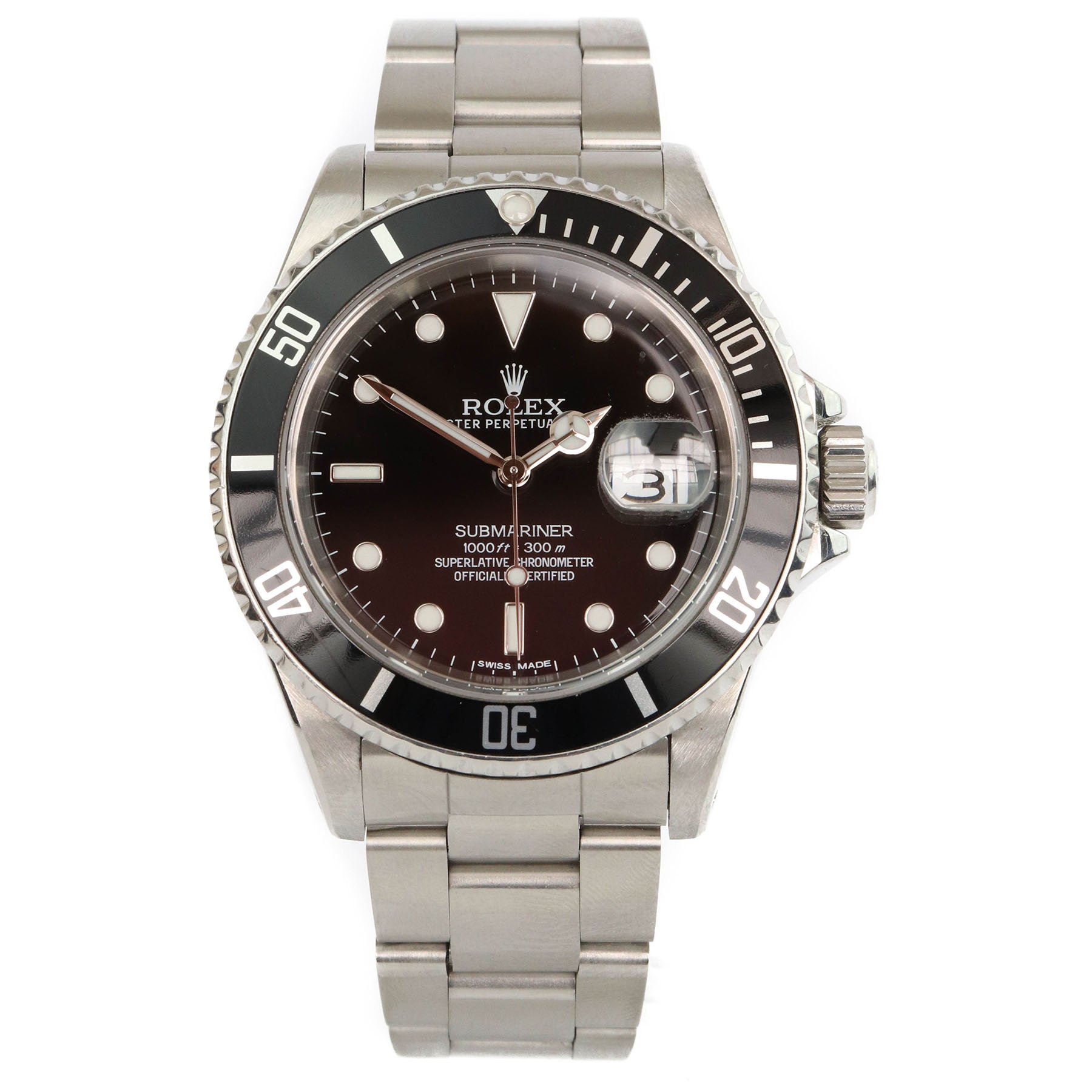 Rolex Submariner 16610
The Submariner 16610 has to be the most popular watch on this list of discontinued Rolex watches. For whatever reason, these were truly everywhere during my teens. We can probably blame the no-nonsense looks and the date window. There are tons of these out there because Rolex made them from 1987 to 2010. Just because they're common, though, doesn't take anything away from these good-looking, rugged 40mm watches. These were the last aluminum bezel Submariner Date models and I think that will bode well for future values. Currently, though, it's a relative buyer's market because a decent one should cost somewhere around €7,500.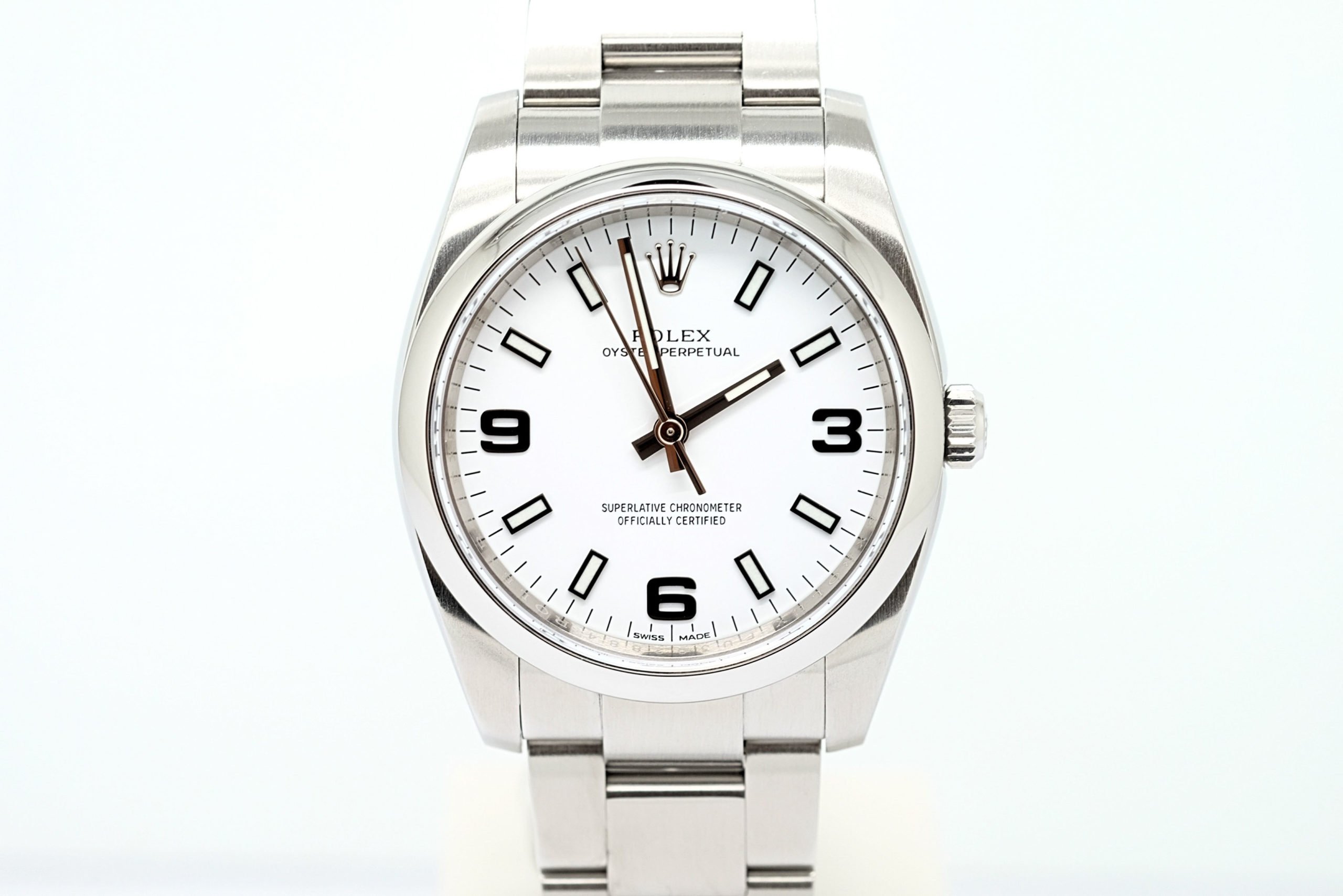 Rolex Air-King 114200
The Air-King has always been the odd duck in the Rolex sports watch line. They were (the current one is) the least expensive model and they were always smaller than others with a 34mm diameter case. However, 19mm lugs keep things looking a little larger than the numbers portray. On the plus side, I've always liked Air-King dials. These discontinued Rolex watches often feature Explorer-like dials in some lovely colors. The 114200 was the last of the small Air-King models and was made from 2007 to 2014. Rolex finally gave these pieces chronometer ratings and brought some wild dials to the market. In addition to several Explorer-style pieces in colors like blue, silver, and salmon, there were other designs. Of note, there were versions with orange numerals in one through eleven in a radial arrangement around the edge. About €4,500 should net you a nice one.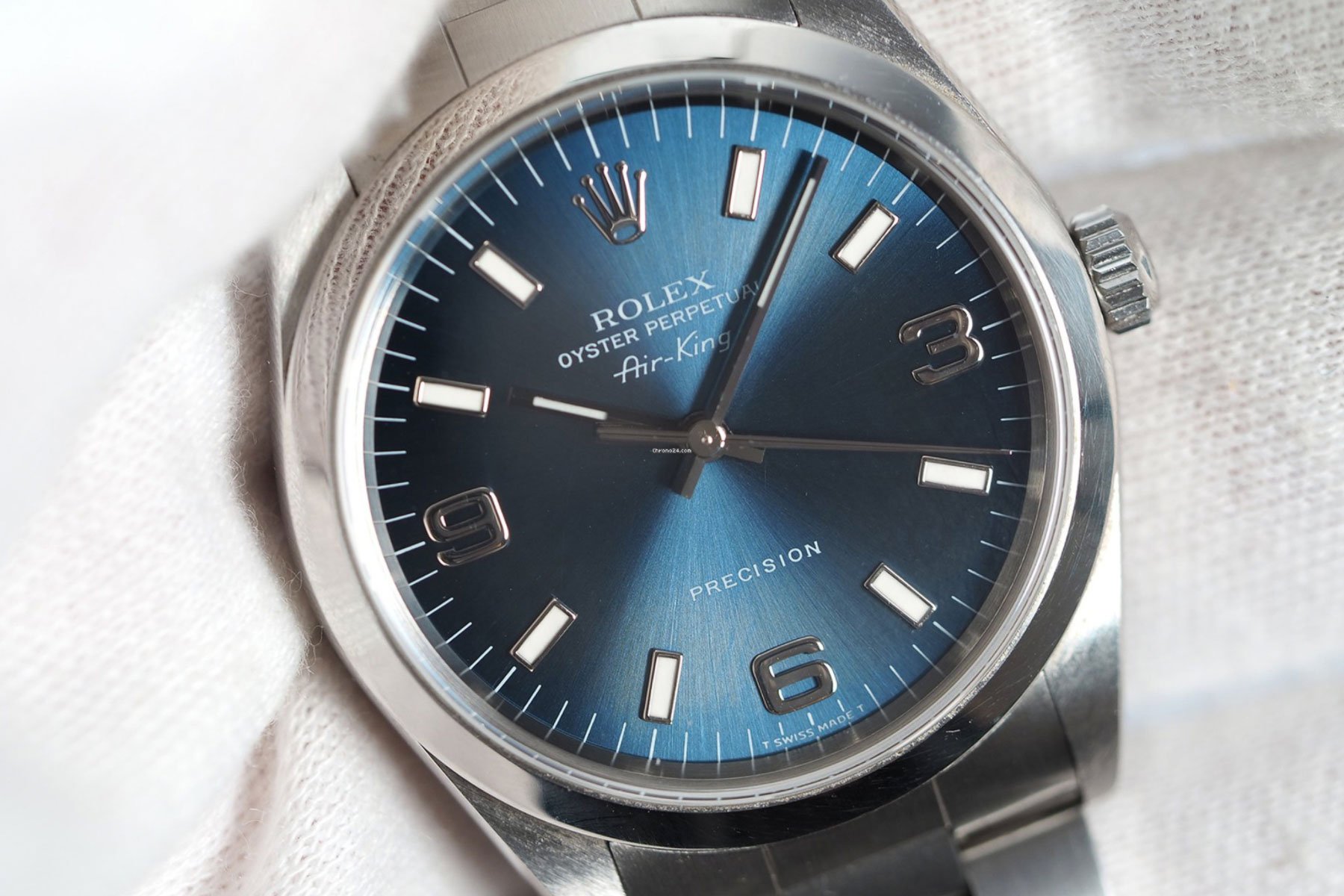 Rolex Air-King 14000
The Rolex Air-King 14000 was produced from 1989 to 2007. I used to see these at Mayor's down in Florida and I always thought they looked great. These discontinued Rolex watches were about as simple as possible. The watches were 34mm, sans chronometer certification, and without date function. Still, the 3000 series automatic is a runner even without the COSC. This Air-King came with a load of dial choices, but my favorite was and still is the dark blue Explorer variant. There's absolutely nothing wrong with wearing one of these "entry-level" Rolex models and there's something fantastic about being able to get one all day long for €3,500.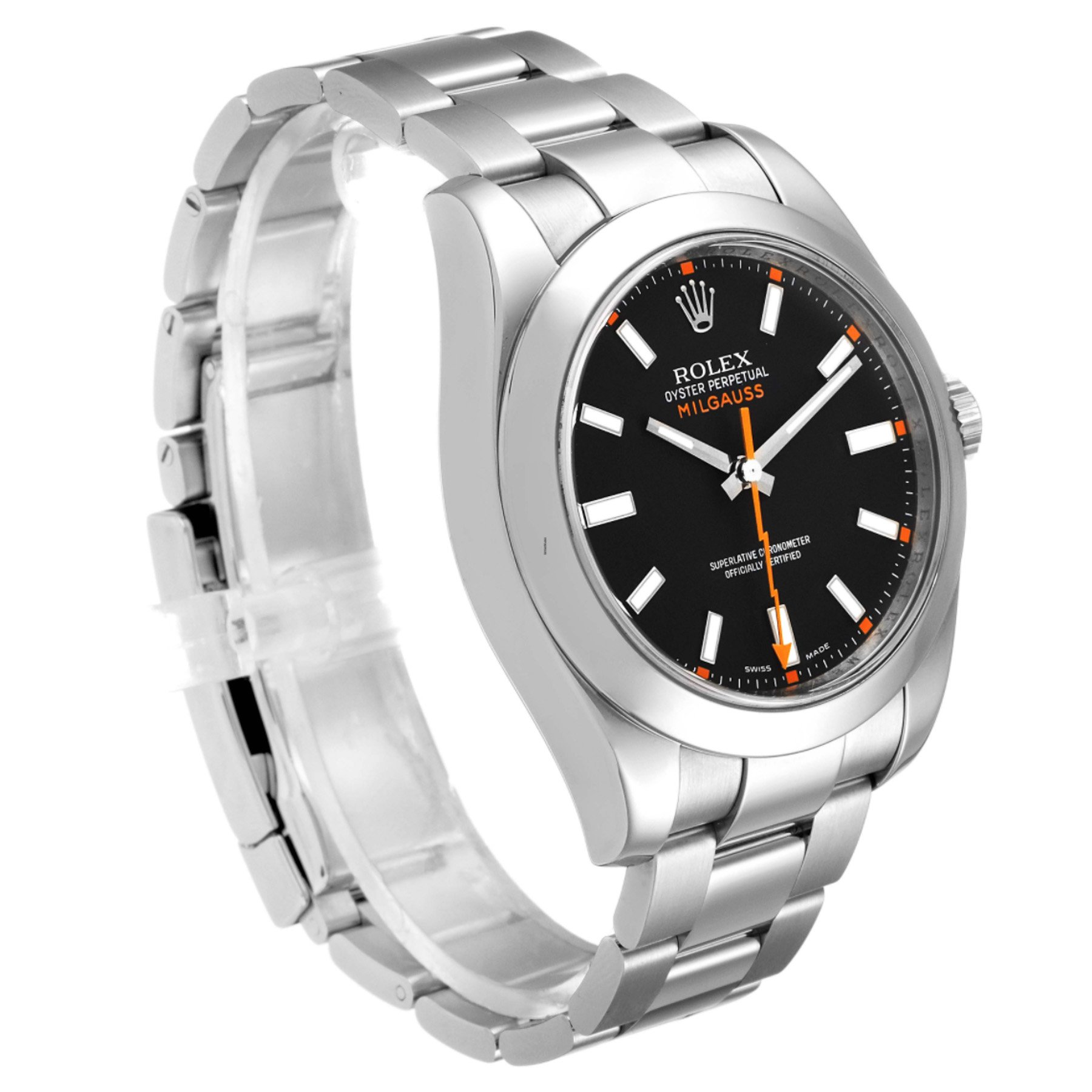 Rolex Milgauss 116400 black or white dial
The Rolex Milgauss is probably the weirdest watch from the brand. It's not a sports watch, but it does fall under the tool watch category due to its antimagnetic capabilities. When it came in the scene back in 2007, it was a huge deal. Rolex threw us a serious curveball with the "GV" version with green crystal, but it also released models with either a white or black dial. Intriguingly, the latter two became discontinued Rolex watches while the green is still made today. The black left in 2014 and the white back in 2016. Have a look at both and notice that the black model has orange lume pips on the circumference while the white has numerals.
Regardless of which you choose, these watches have Oyster bracelets with polished center links, a 40mm diameter, and 13.2mm of thickness due to the antimagnetic properties. A current Milgauss will set you back €7,750, but one of these black or white models can be found for around €6,500. If you like these watches, I'd call that a win.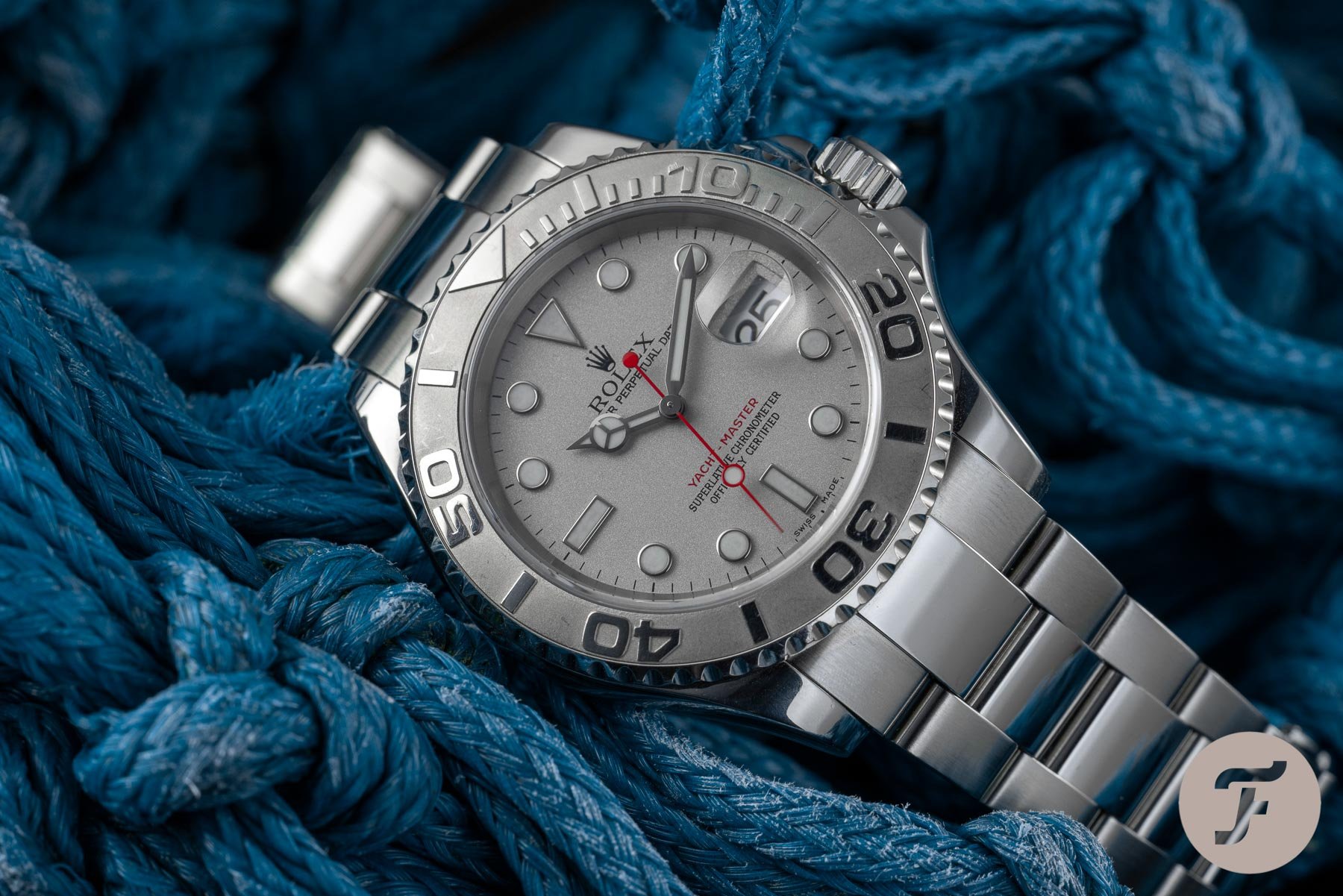 Rolex Yacht-Master 16622
The last watch on my list of discontinued Rolex watches is one that I love to hate. It's true that I don't really "get" the Yacht-Master, but it's there for the taking at a really nice price. Our Robert-Jan recently wrote about why he put one back into his collection and I find his admiration mildly infectious. These are neat watches with their Rolesium bezels (steel with a platinum inlay) and platinum dials. Plus, the bidirectional bezels are handy for timing whatever it is that people measure these days. The 3135 is a workhorse movement and I like the old Flip-lock stamped bracelet clasp. Rolex made these from 1999 until about 2012 and prices are somewhere around the €7,000 mark.
That's all for now
As I said, these were the favorite ten discontinued Rolex watches that came to my mind. You can see that they cover a fairly wide breadth of type, but all are somewhat sporty. If I were choosing, I'd likely opt for one of the Turn-O-Graph models. They're just so different and I think they look fantastic. What would you choose and is there another former model that you like better?