MINASE : 5 Windows – Uniquely Minase
MINASE : A Japanese Manufacturer
In 1963 Minase's parent company, Kyowa, opened for business manufacturing cutting and drilling tools for the watch industry.  They entered into watch manufacturing making private label watches for many world-famous brands in parallel to their tool business.  In 2006 they launched their own brand, Minase, with the goal of creating the perfect watch.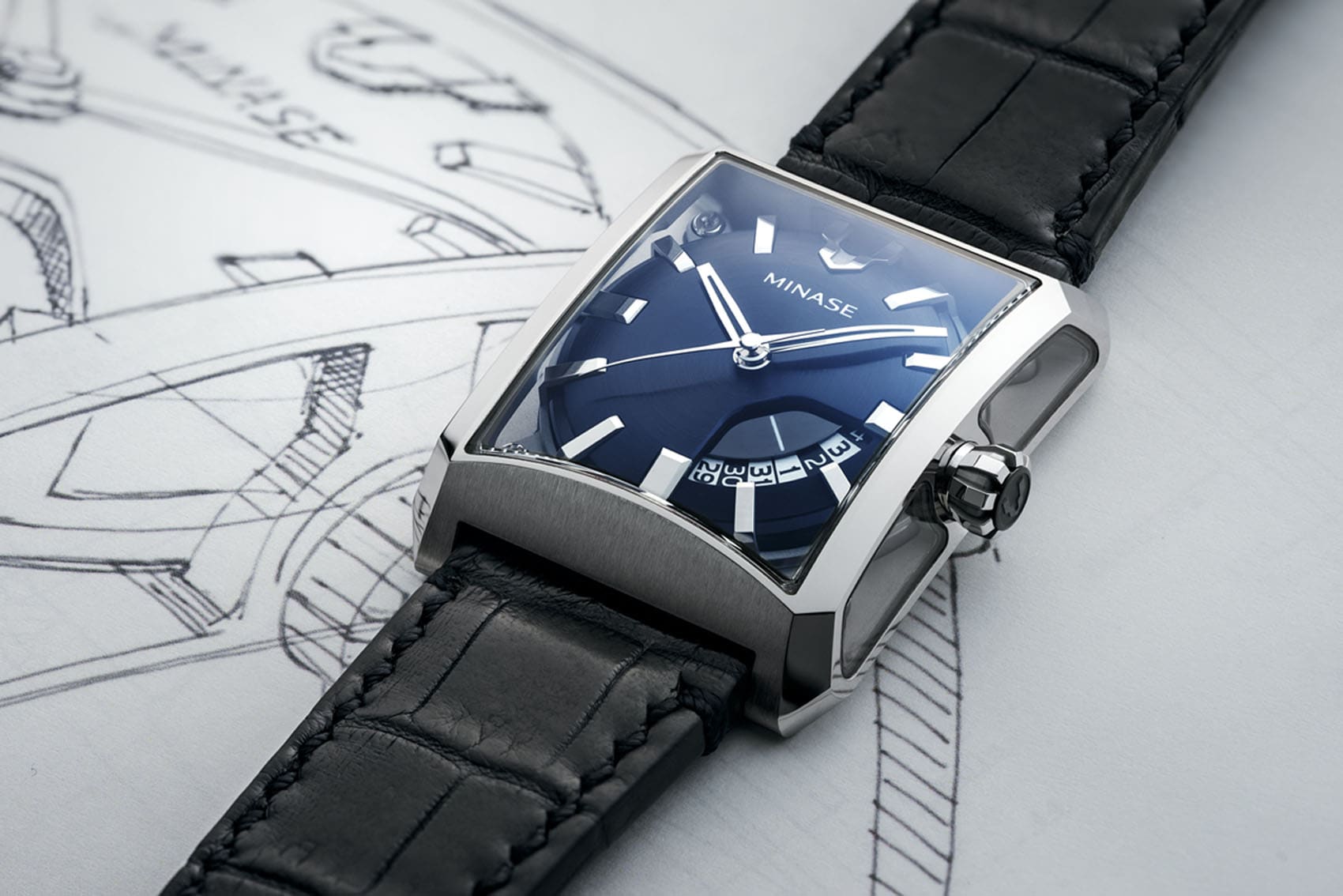 MINASE FIVE WINDOWS
Minase's designer, HIROKUNI YAMAMOTO: "The 5 windows breaks most of the watch design concepts I have learnt and worked with all of my life, it is a genuine piece of art".
The 5 Windows uses ETA's 2824-2 movement (customized by Minase).  All 5 surrounding anti-reflective sapphire "windows" (crystals) give the impression that the dial floats  inside of the rectangular case. A new mid-size version of the 5 Windows is also available.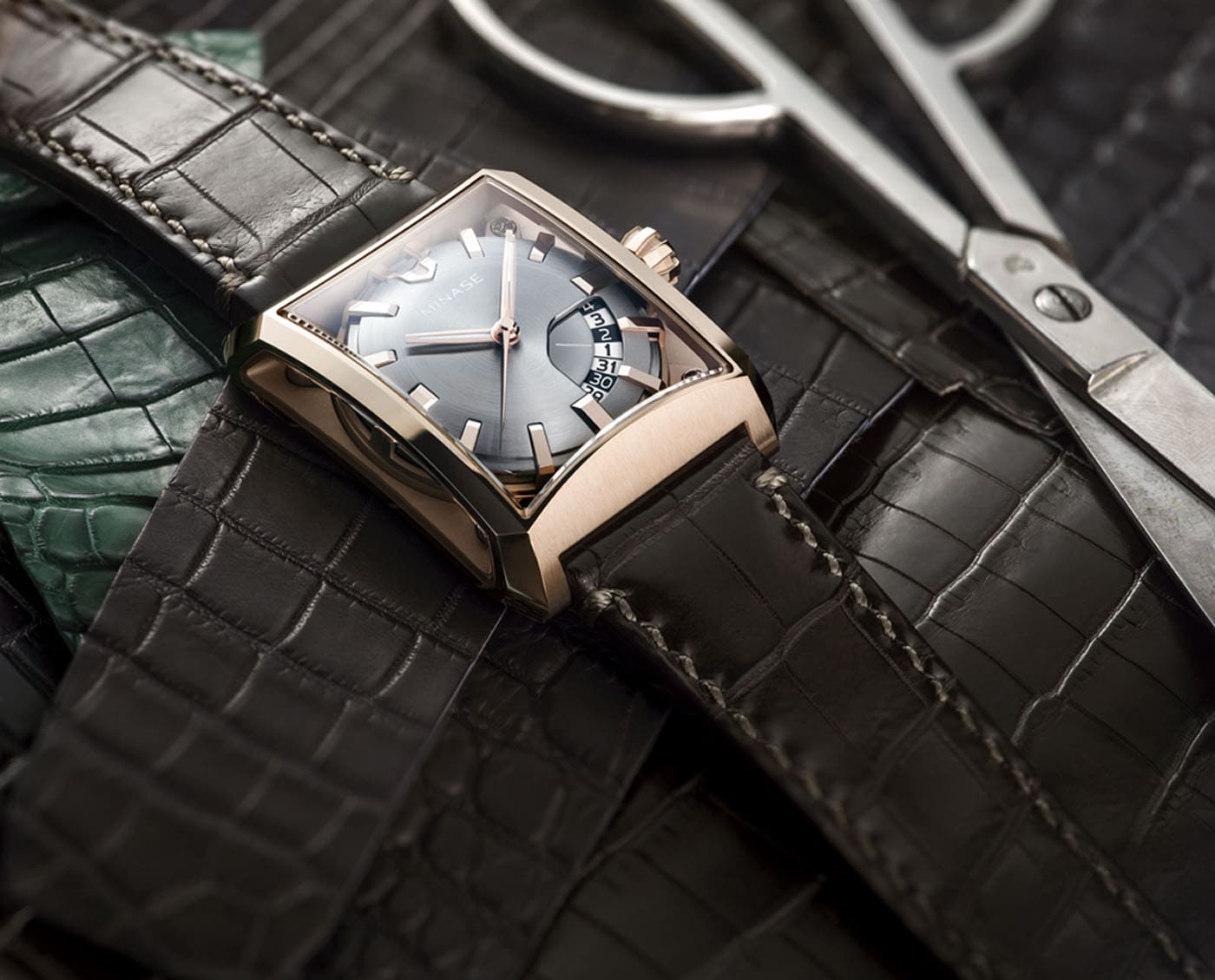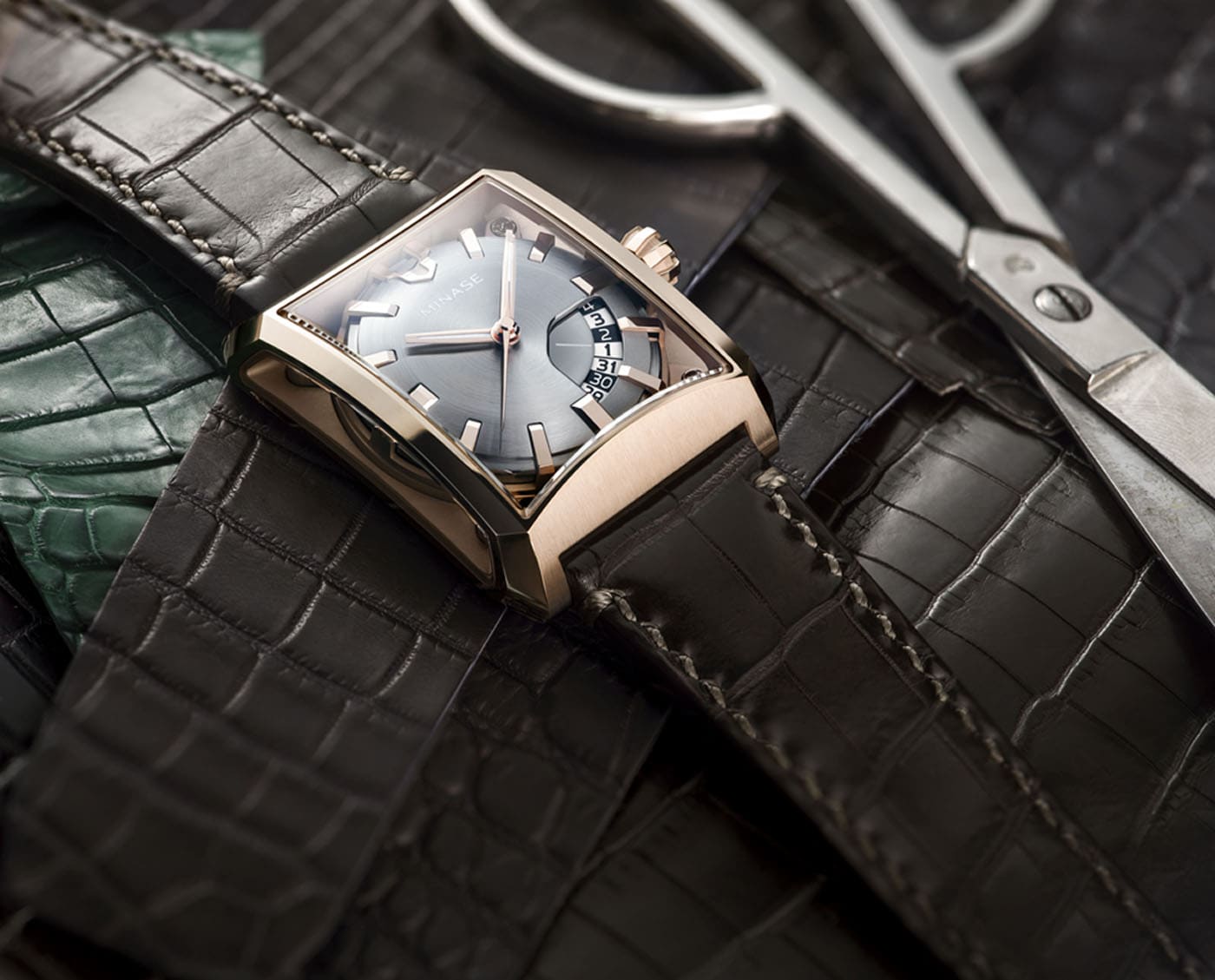 MORE STRUCTURE AND SALLAZ POLISHING TECHNIQUE
Watches that can be treasured for over 100 years.  That is the rationale for the MORE concept (Minase Original Rebuilt Equation), which is used for all of their time-keepers.  Inspired by Japanese traditional wooden puzzles and characterized by the contrast between the mirror and hairline-finished surfaces, it yields a compact, elegant design. Since all exterior parts can be disassembled, individual parts can be repaired or replaced in case of damage, ensuring a watch to last several lifetimes.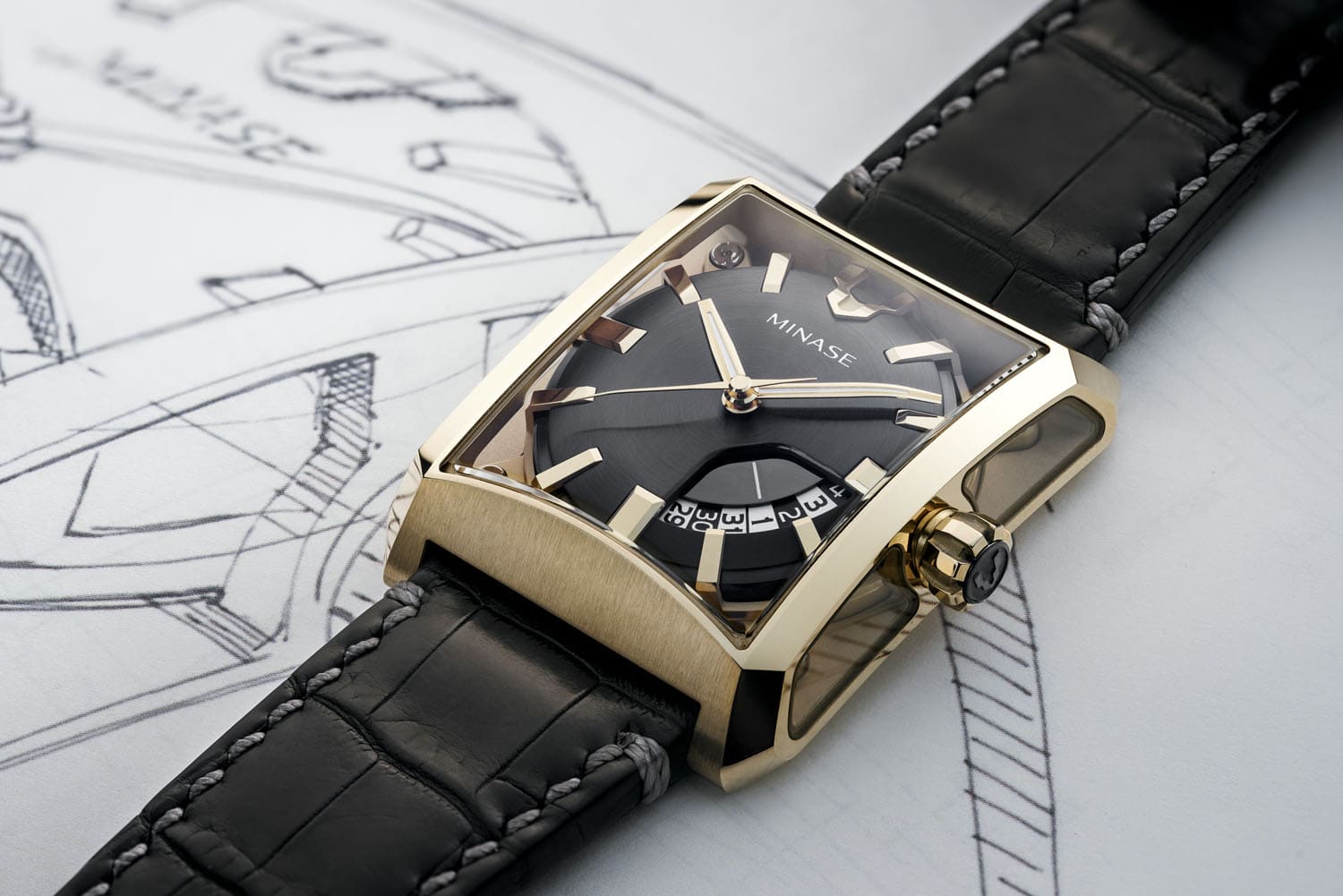 All of the facets of the 5 Windows are hand-polished and brushed using the Sallaz technique.  This requires hours of meticulous work, giving the watch an inherent brilliance.  Sallaz polishing in watchmaking is rare, but it provides the most beautiful and distortion-free surfaces. The process involves more than 500 steps and takes no less than 15 hours. Only very few brands employ such a time-consuming technique.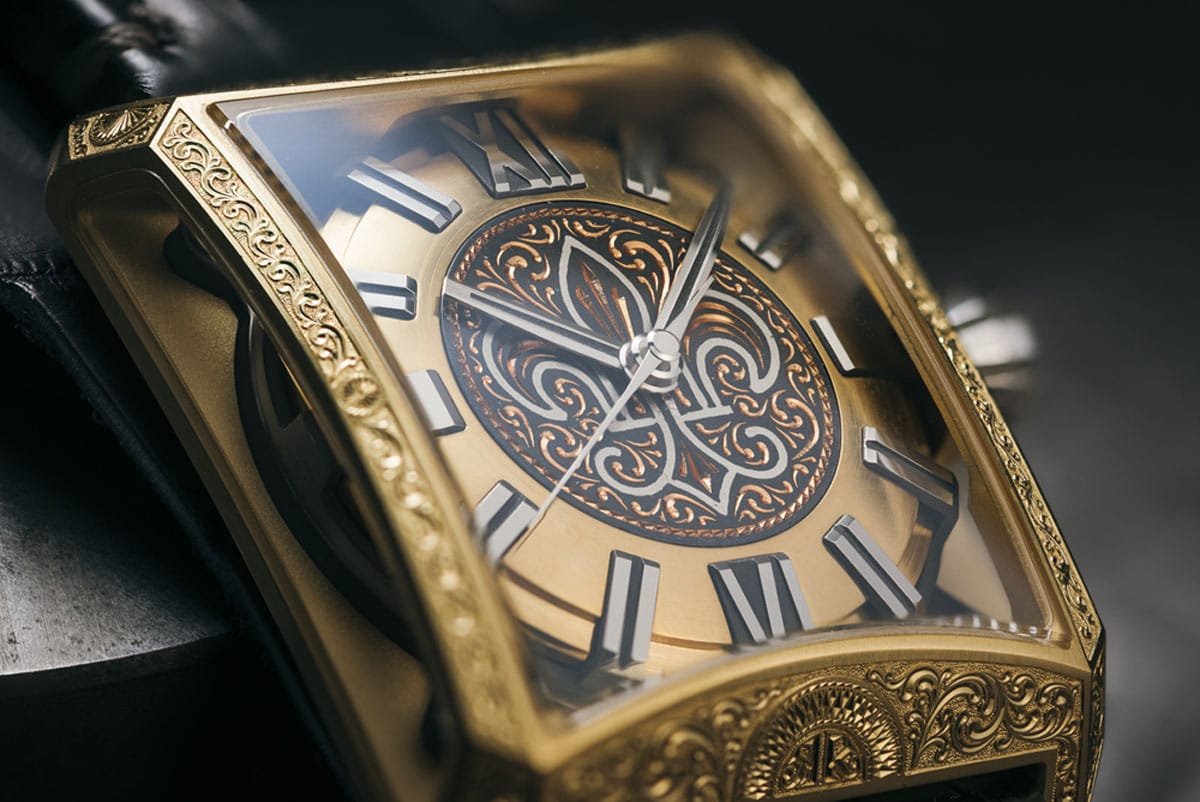 TRADITIONAL CRAFTSMANSHIP
Minase 5 Windows is for people who are passionate about traditional craftsmanship and appreciate a seemingly obsessive attention to detail. More than just a watch, the 5 Windows is a piece of art.
Follow Minase on Instagram: @minasewatch
Follow Minase on Facebook: Minase