Minase Presents The Masterpiece Akita Silver Filigree Unique Piece
Who doesn't want a bespoke watch?
All artisans draw inspiration from their environments, but Japanese craftspeople are particularly well known for this, as we witness in the exquisite creations of Minase. Launched in 2005 and named after its home village in Akita Prefecture, Minase offers handmade timepieces imbued with Japanese traditions. The independent brand demonstrates its horological pinnacle with the Masterpiece collection of highly technical artisan-crafted dials and cases. One of the Masterpiece options is the Akita Silver Filigree. Crafted in this time-honored native technique, here is an example of a bespoke dial framed within Minase's signature Five Windows case.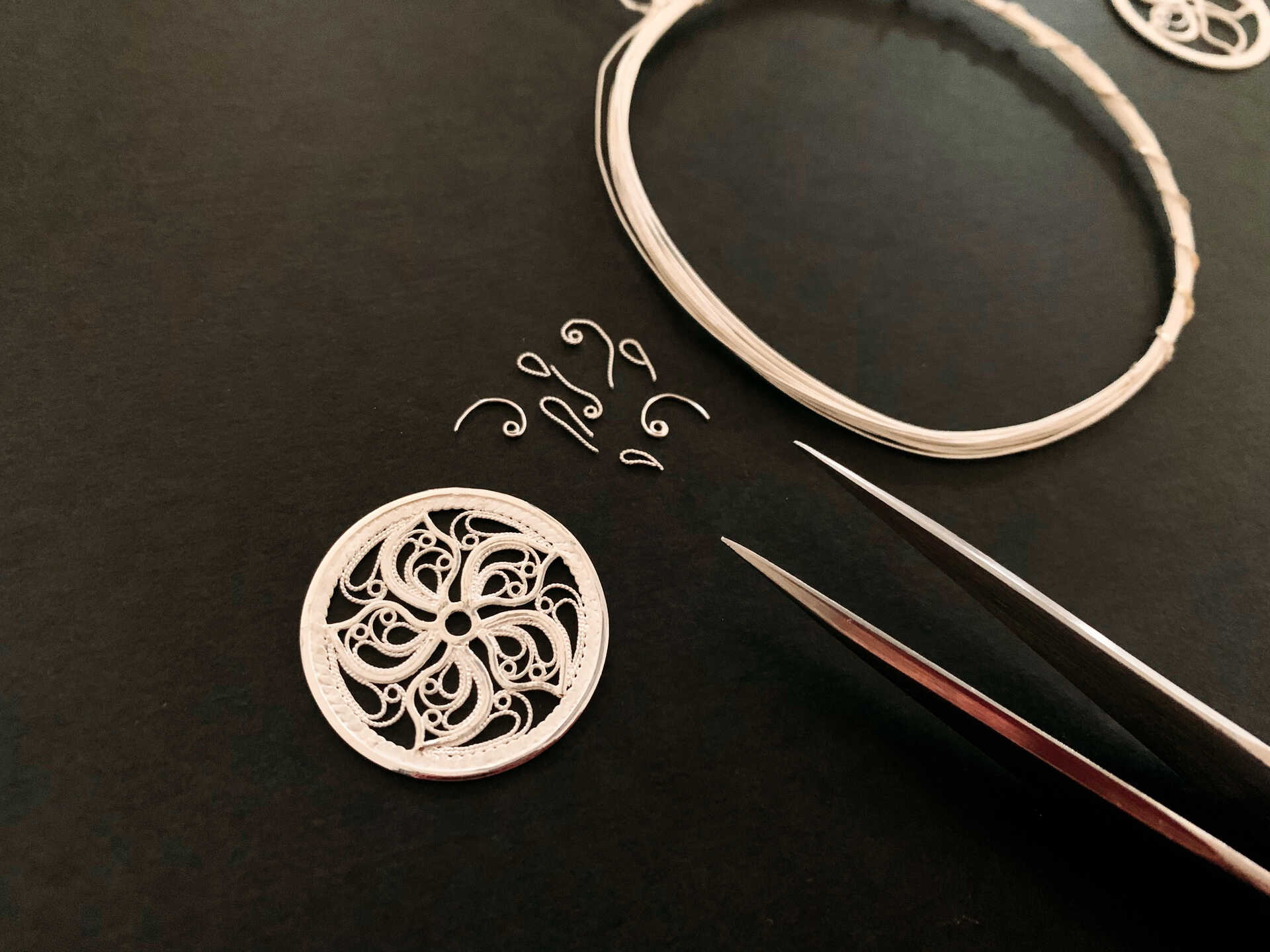 From private label to own label
When a watchmaker as renowned for artistic integrity as Minase calls something a masterpiece, it is no exaggeration. The Japanese marque has been building its horological expertise for years as an offshoot of parent company Kyowa, a tool manufacturer in the Akita region since 1963. In 1988, a division of Kyowa began producing high-end watch cases and completed watches for other brands. Seventeen years later, the company launched its own label, Minase, and has produced timepieces of increasingly exquisite quality ever since. The brand is rooted in deep technical know-how and local talents that build upon the principle of monozukuri, the art of making things, particularly by hand.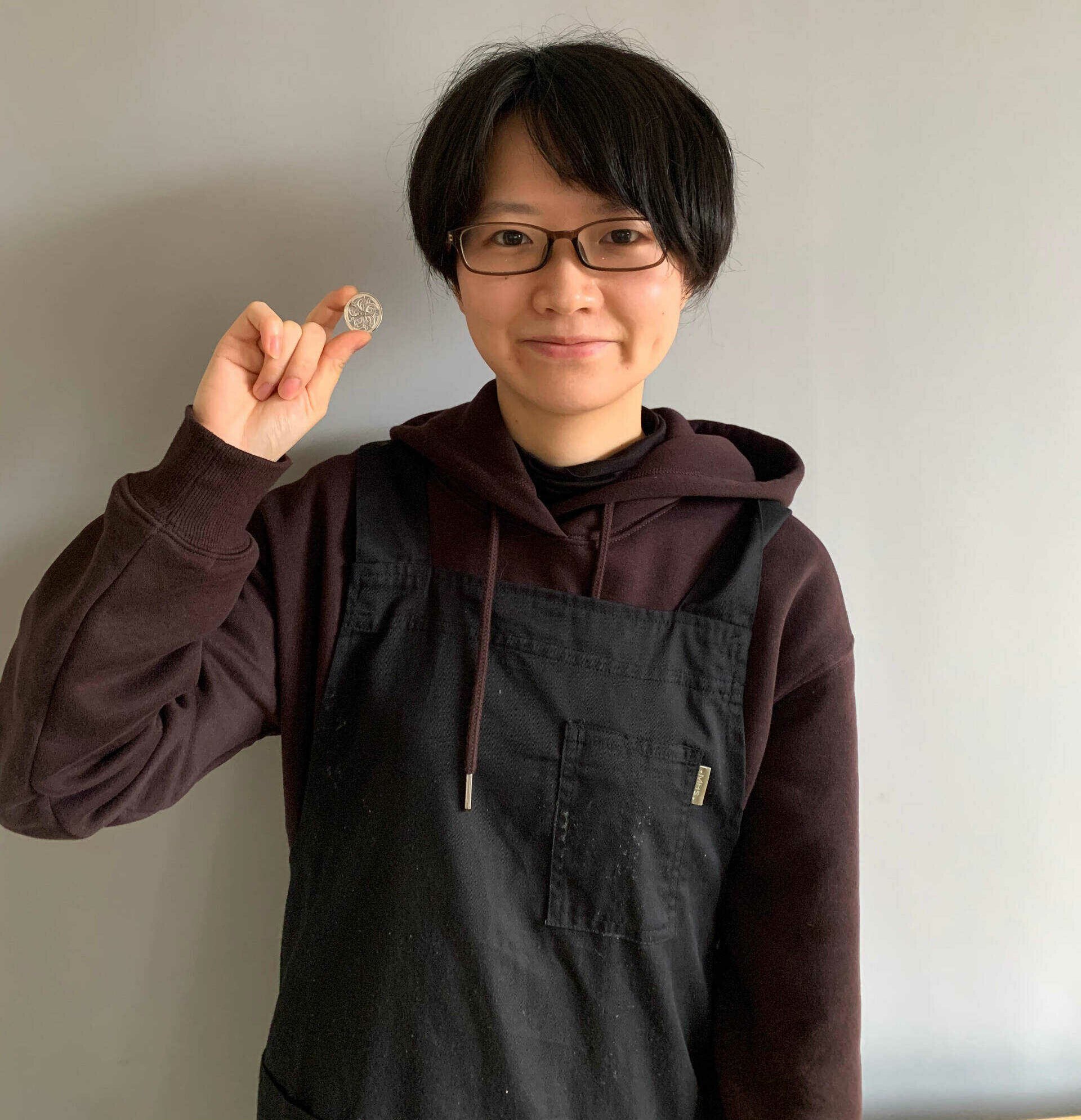 Masterpiece bespoke options
For Minase, that also means hiring people in the vicinity and training them to become experts in their specialized skills. To top it off, Minase regularly collaborates with Japanese master artisans to fuse different art forms into its collections. We have previously delved into the various artistic crafts for the Masterpiece collection here, and you can see the level of quality and attention to detail in these works of art. But we barely scratched the surface of the Akita Silver Filigree, so let us get into it.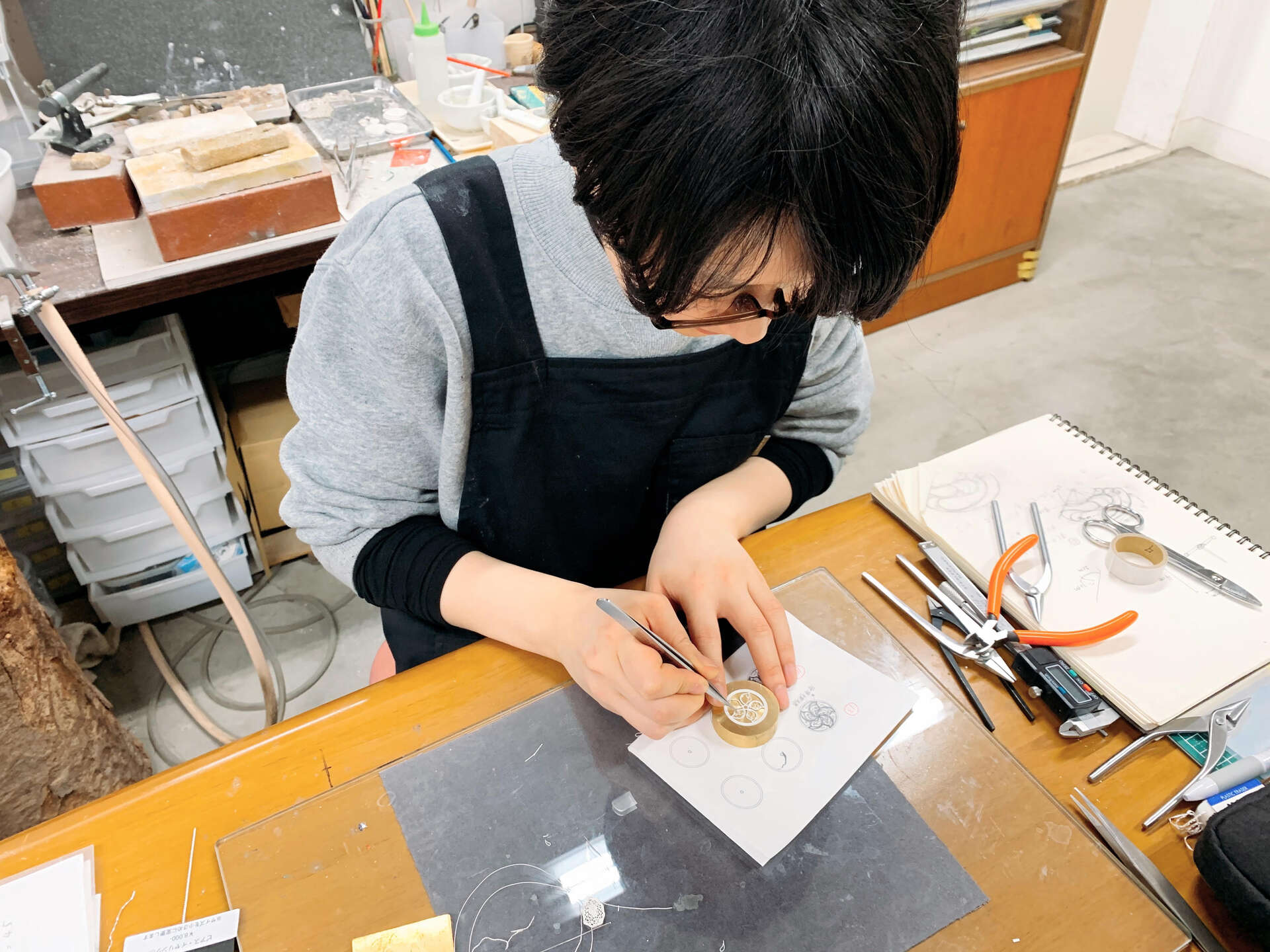 Japanese silver filigee
The Akita silver filigree technique is known as ginsen zaiku in Japan. This traditional decorative art is local to Akita. The prefecture used to be the most important part of the country for the production of high-quality gold and silver. Although the precious-metal mines are no longer in operation, the skill of Akita silver filigree lives on through generations. Filigree makes use of twisted wires to form delicate patterns, and in the Akita version, these are pure silver wires measuring just 0.2mm in diameter. The art form is highly regarded for its transcendent simplicity on the one hand and its intricacy on the other.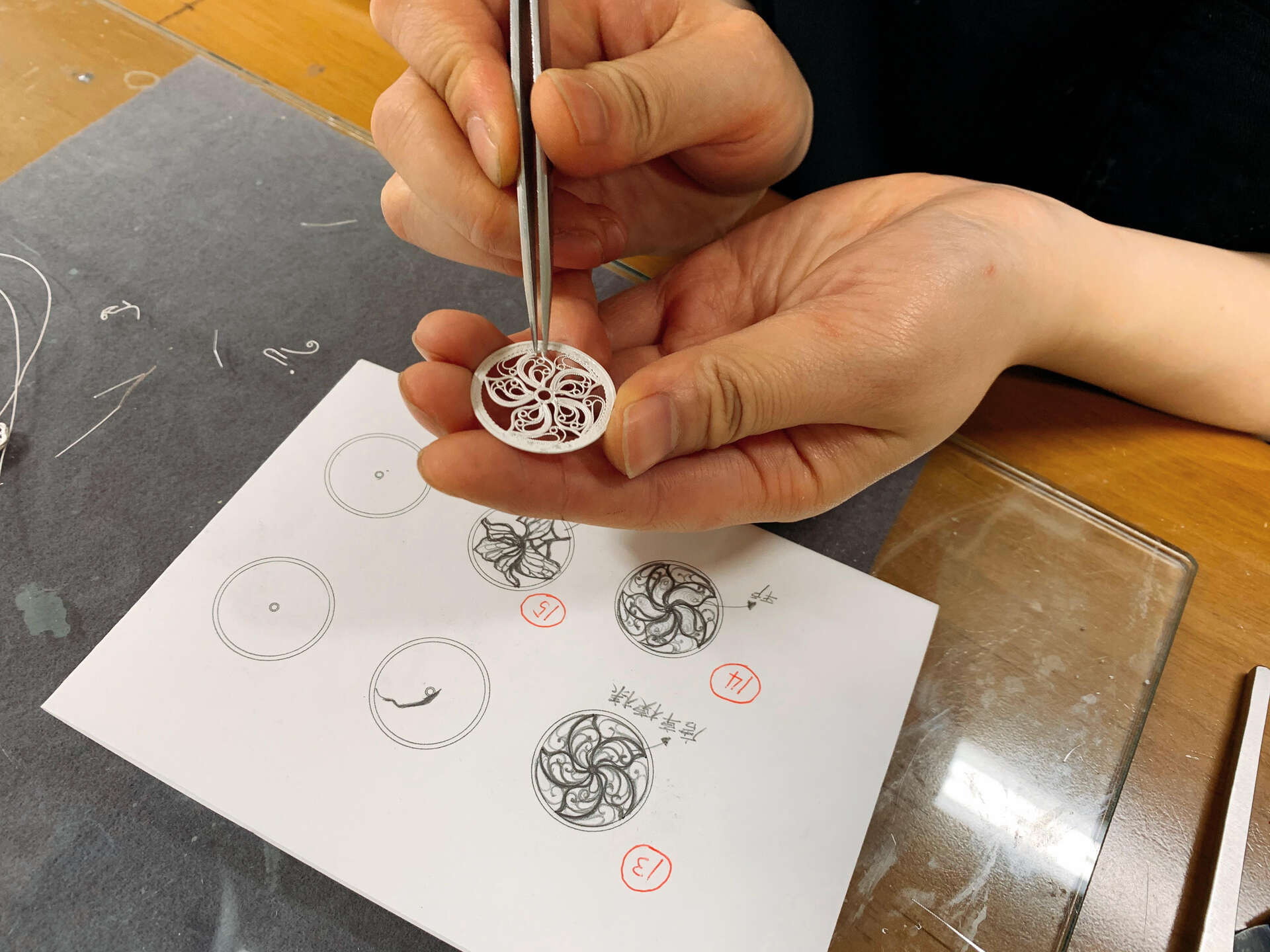 Custom design
Today, a local artisan Kasumi Takahashi collaborates with Minase to create unique filigree dials in bespoke designs for clients. Takahashi is a silver filigree master who learned the art from her grandmother. She usually makes jewelry, and her first foray into crafting watch dials is for Minase. At the request of a client who wants a dial of the five-petal orchid flower on the Hong Kong flag, Takahashi begins with hand-drawing several proposed sketches and asks the client to choose the design.
The Minase filigree way
Once the design has been chosen, Takahashi curls and cuts off little pieces of fine silver to use in crafting it. She then twists and threads the silver wires into form before placing them into a frame according to the design. After meticulously assembling the structure, she fashions the intricate wirework into a filigree dial. Finally, Takahashi fires the dial in searing heat to settle the design. In the end, the client receives both his watch and the drawing.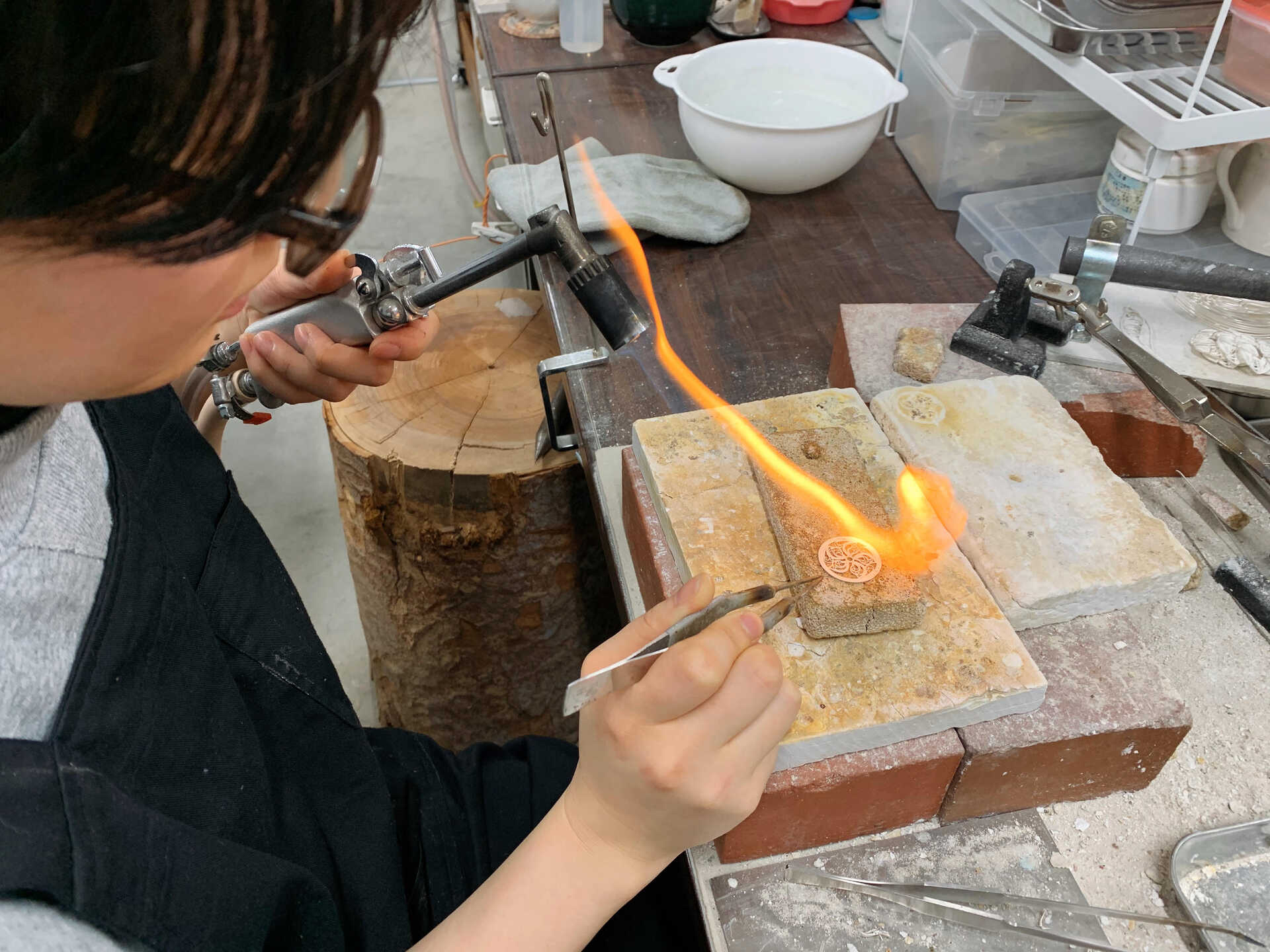 The signature case
For this piece unique, Minase uses the Five Windows case fitted with five sapphire crystals to offer more open views and show off the dial. This case construction is so unique that there is nothing quite like it on the market. It also boasts the astonishing Sallaz polishing, made famous by Grand Seiko as Zaratsu polishing, for its flawless edges and mirror finish. Minase says each case would require about 50 processes and no less than 30 hours to achieve the expected result. The geometric case measures 40.3mm in length, 32mm in width, and 11.6mm in height. You can read more about the Five Windows cases here.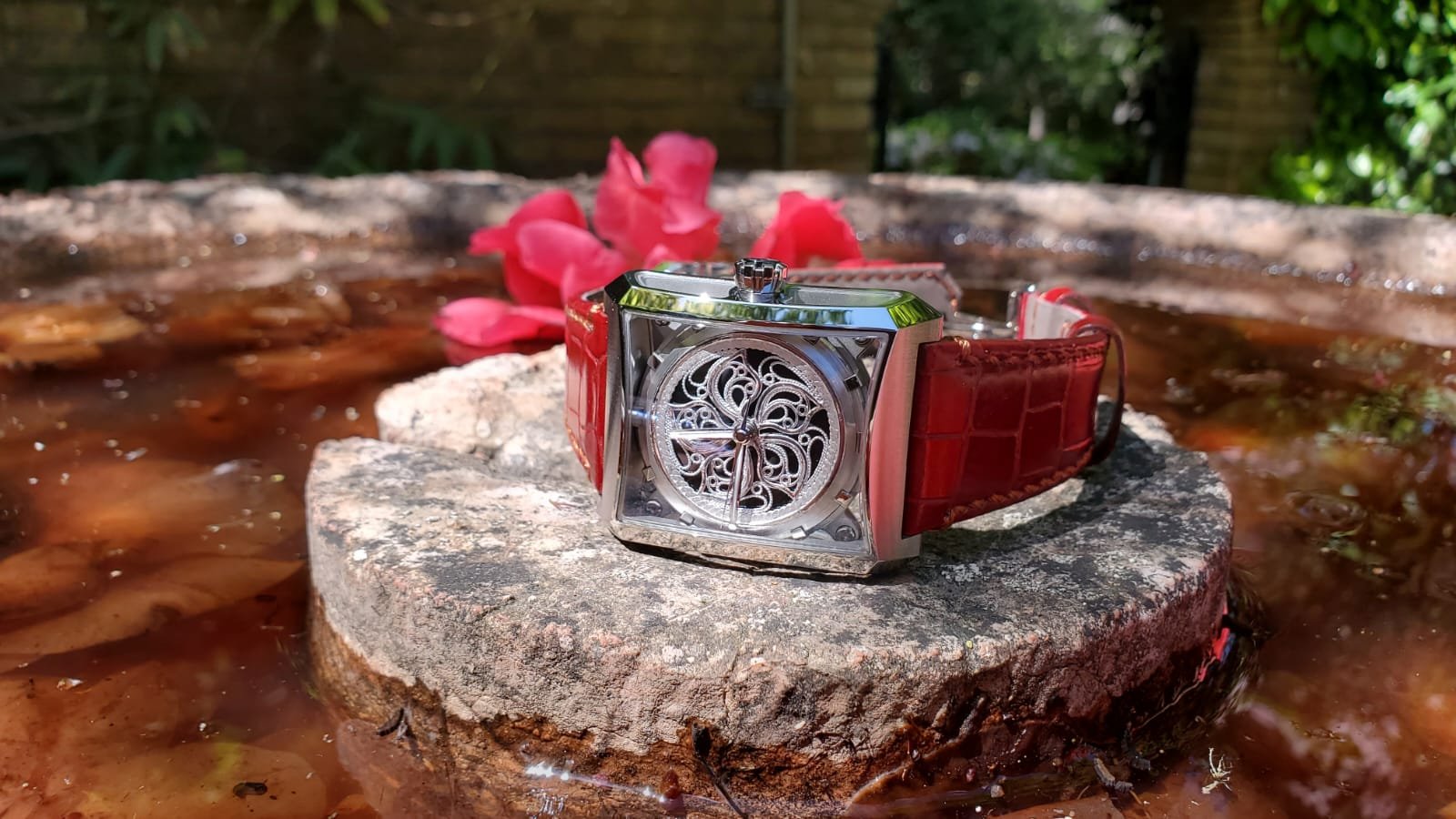 Like all special requests, this Akita Silver Filigree is truly one of a kind. In the same spirit as the Swiss concept of établissage, Minase procures high-quality Swiss movements with its own custom decoration. The brand has the mastery of all other stages of a watch's development, guaranteeing its notable quality with its own cases, dials, and finishing.
For further information on a bespoke masterpiece, visit Minase's official website.
This is a preferred-position post. Learn more.