Minase Seven Windows Is A Sculptural Masterpiece From Any Angle You Choose
What's better than five windows? Seven, of course!
If you like original watches packed full of conversation-starting elements, then you'll love Minase's 7 Windows, the brand's latest collection. An obvious evolution of the 5 Windows concept, the 7 Windows collection is both smart in its construction and beautifully finished, with its Zaratzu polished parts. The 7 Windows is, first and foremost, an embodiment of Minase's vision of the world — imperfect yet beautiful.
Minase was born just over 15 years ago, in 2005. However, the brand was available exclusively in Japan until it began its international adventure in 2017. To mark that special occasion, Minase launched a limited 40-piece edition of the 7 Windows. It sold out quickly, and, despite demand from the brand's passionate collectors, it has not been produced since. The time has come, however, to bring the 7 Windows concept back in 2021. Now, for the first time ever, it joins the regular collection and elevates the portfolio to evermore impressive heights.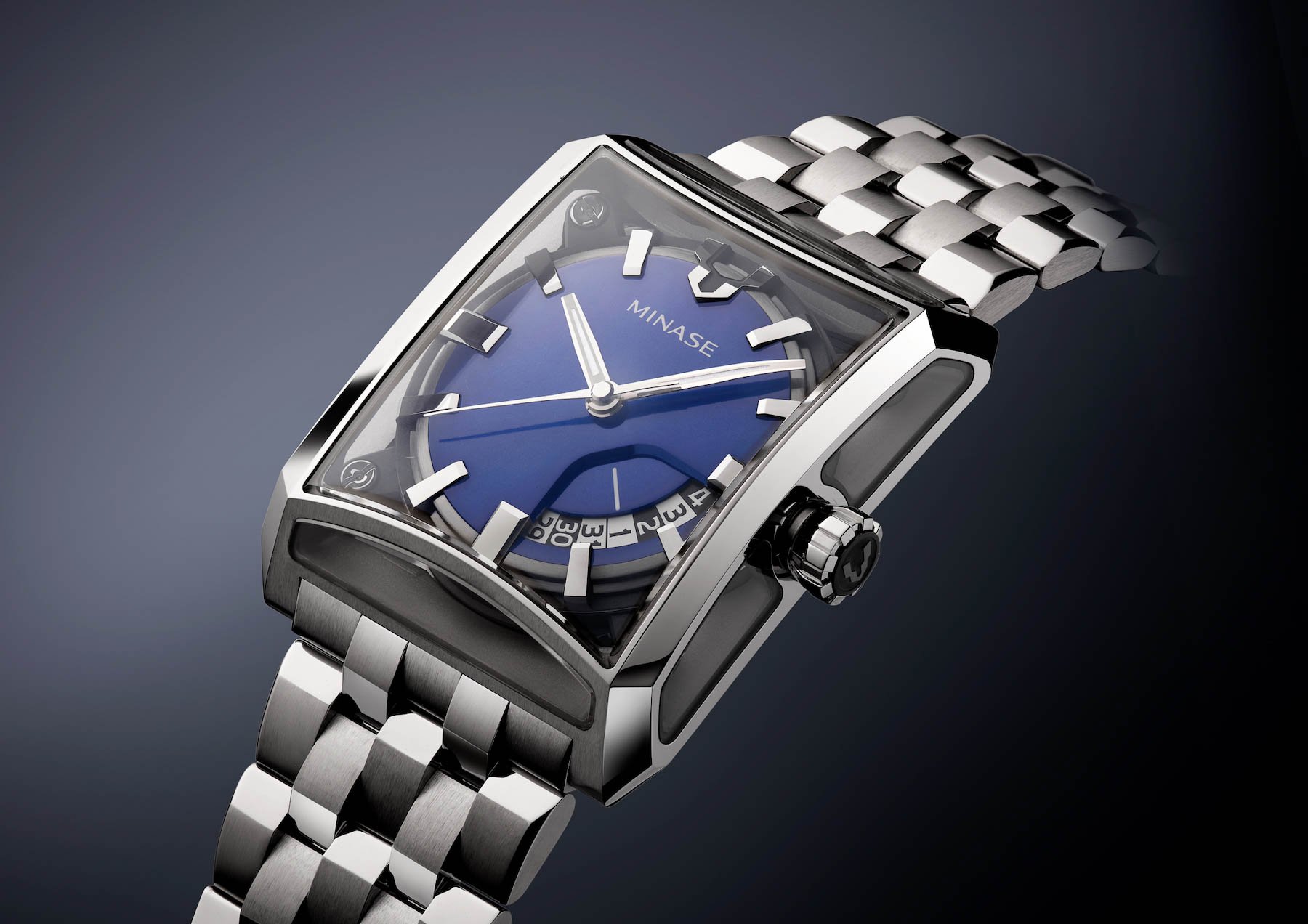 7 crystal windows
With this model, Minase wanted to create a watch that would showcase its vision. The 7 Windows embraces geometric designs seldom seen in watchmaking. In Japan, mathematics and geometry are not just for academics but are utilized to emphasize aesthetics.
…Minase has found a way to help its clients look further.
The juxtaposition of the rectangular case and the round dial has deep meaning. While the exterior is intended to symbolize the imperfection of our earthly world, the round shape of the dial symbolizes perfection, infinity, and calm. The 7 sapphire crystal windows reveal the dial, viewed through the watch case from a multitude of different angles. While Minase's universe is and will always remain imperfect, Minase has found a way to help its clients look further.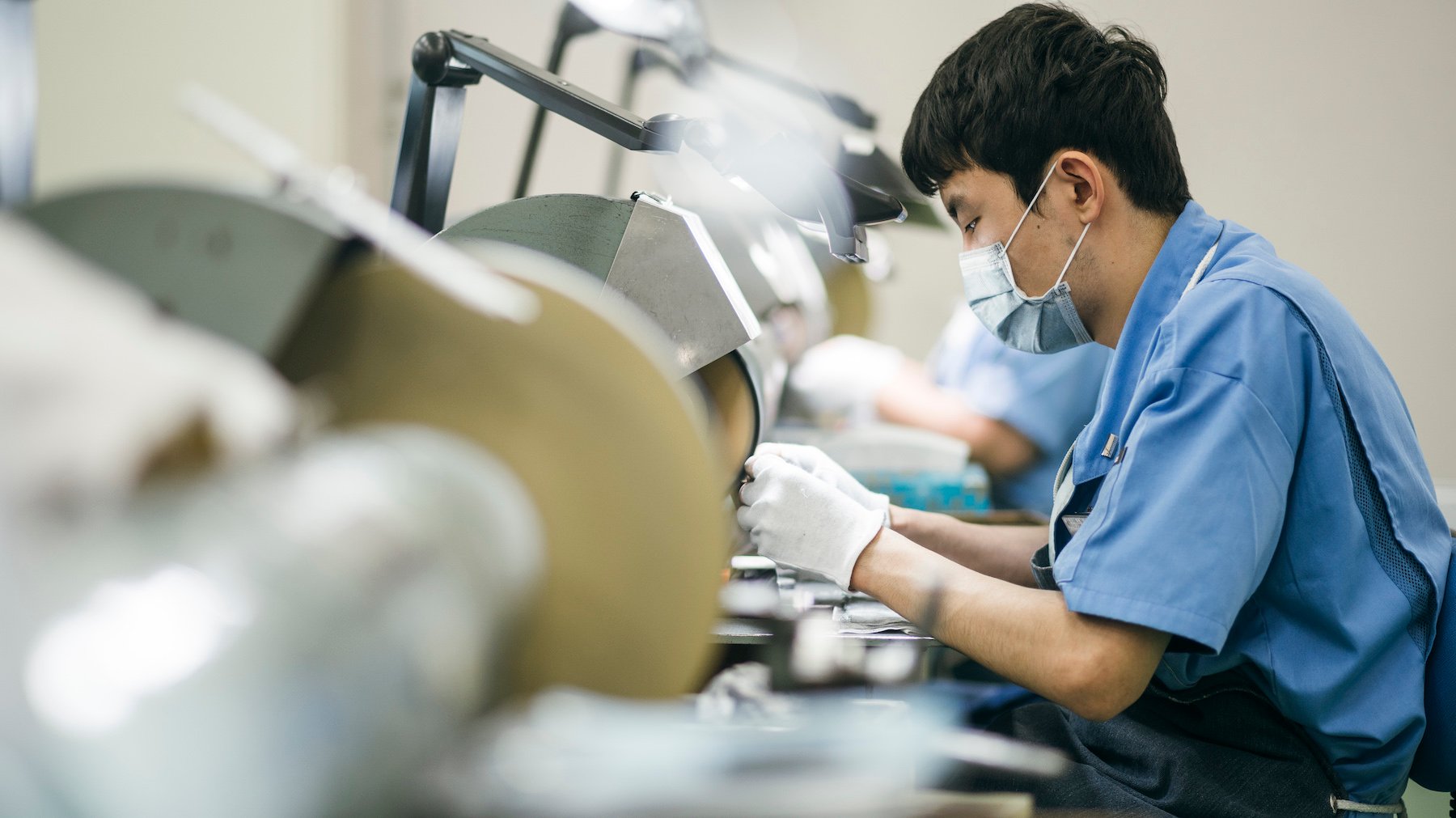 Sallaz (or Zaratzu) polishing technique
Sallaz polishing is sometimes also known as Zaratzu or black polishing. This technique of finishing is employed to give steel parts such a perfectly smooth surface that it appears to be black from certain angles, hence the name. Sallaz was a Swiss-German polishing machine maker that supplied equipment to Japanese case maker Hayashi Seiki Seizo, which pioneered the technique in Japan and still makes top-quality cases for major Japanese brands. It takes 45 operations and an impressive level of skill and dexterity to finish the polishing of a single Minase 7 Windows case.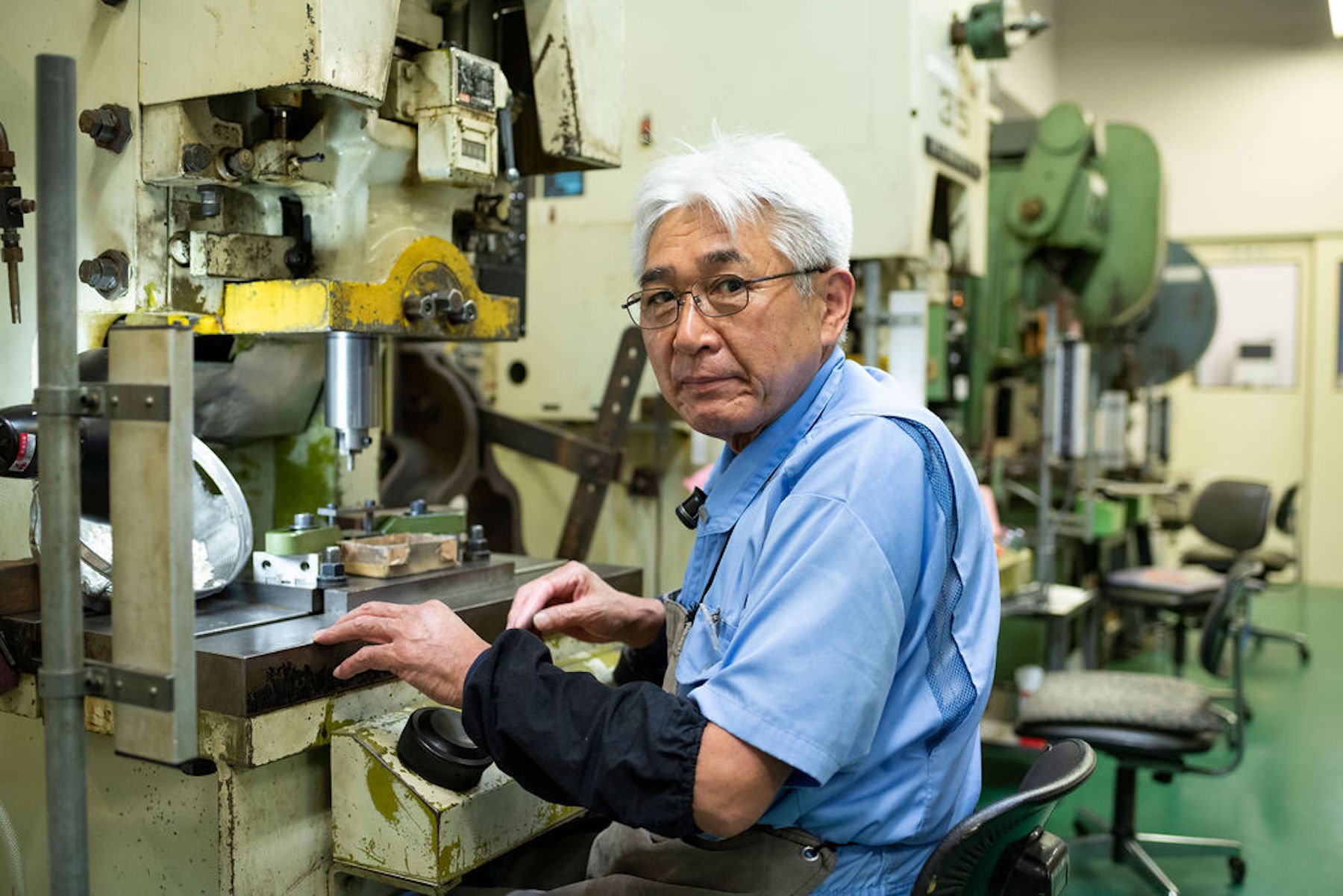 How does it work?
Minase cases are first polished in a machine blowing air with tiny particles of glass. Craftspeople need to wear gloves to manipulate the cases or they could be injured by the glass particles in the process. After this first raw polish, the cases are further polished with the Sallaz technique. First, the craftsmen and women use a tin plate coated with a very fine layer of diamond dust. The tin plate rotates in a circular motion and the artisans polish Minase's cases by hand, impressively controlling the component's movement with finger pressure alone.
…the difference between an industrially-applied polish and a hand-polishing is striking.
Every time a case surface is polished, it goes into a bath to be cleaned before undergoing a second Sallaz polish on a smaller plate, and then another bath. This process is repeated for each side of the case. It takes 45 operations to finish the polish of a single Minase 7 Windows case. Sallaz takes time, but the difference between an industrially-applied polish and a hand-polishing is striking. Minase aims to produce high-quality watches and takes great pride in the impressive finish and high level of craftsmanship displayed in its watches.  Each Minase watch carries a story about the gifted people who worked to create it.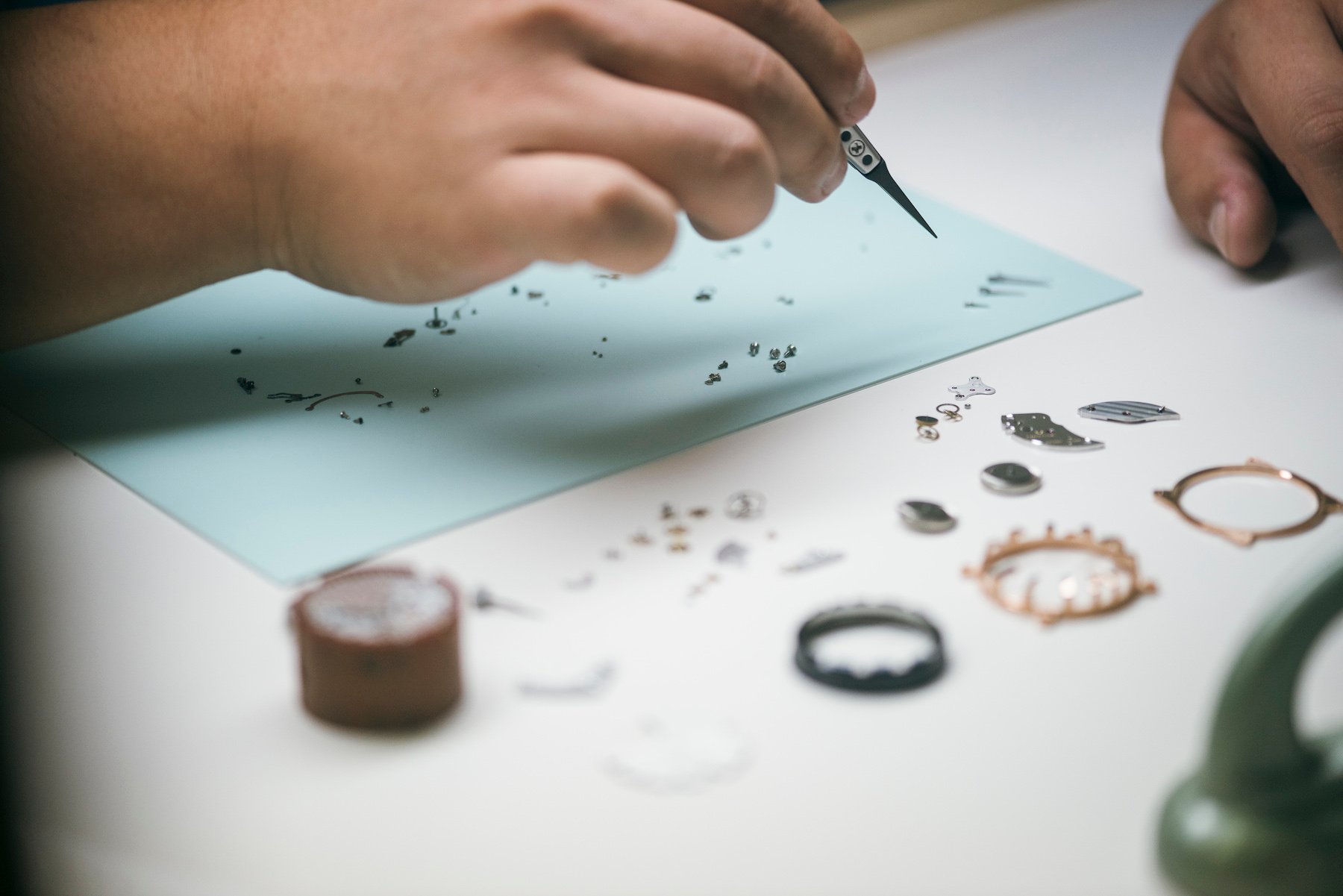 MORE Structure
"Minase Original Rebuilding Equation" patented structure was developed with longevity in mind. These watches comprise so many components that can be individually removed and refinished, they can be treasured for more than 100 years. Inspired by Japanese wooden puzzles, this design allows Minase watchmakers to assemble and disassemble exterior parts of the watch, such as the case and bracelet, as many times as they need to refit or repair the watch.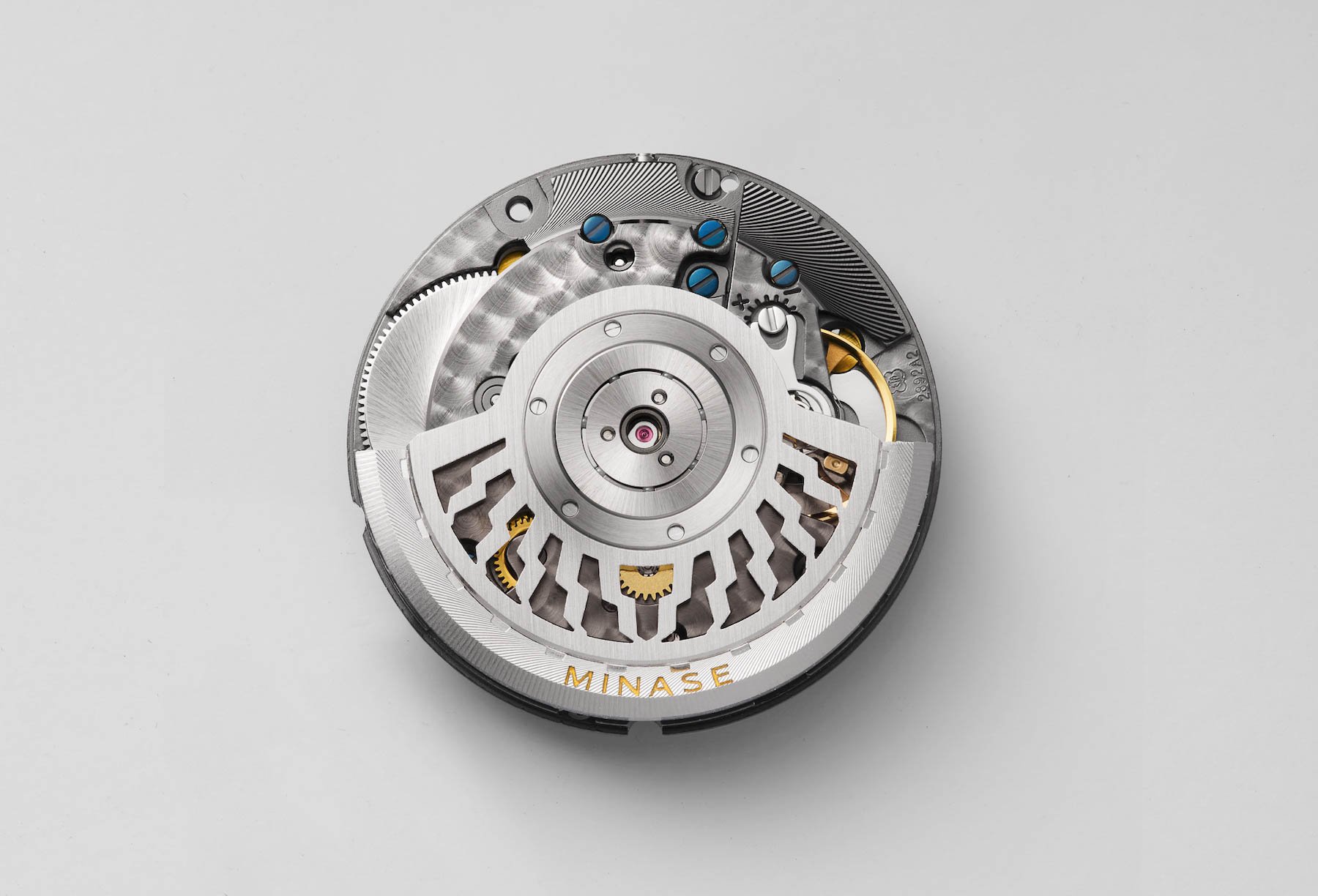 The Movement
Minase's new KT7002 movement is a modified Swiss ETA 2892/A2. This high-end execution has hand-finished surfaces with perlage, blue screws, bridges with diamond-polished bevels, and dark gray bridges and mainplate. With a 50-hour power reserve, Minase's KT7002 movement offers some 12 more hours of autonomy than the previous movement.
…the brand's drill head logo…
The new rhodium-plated Minase rotor displays the brand's drill head logo, while several openings reveal the movement underneath. This component is assembled with MPS lubrication-free bearings. With its ETACHRON regulating system, this is a very high-precision execution, that operates at a welcome 4Hz.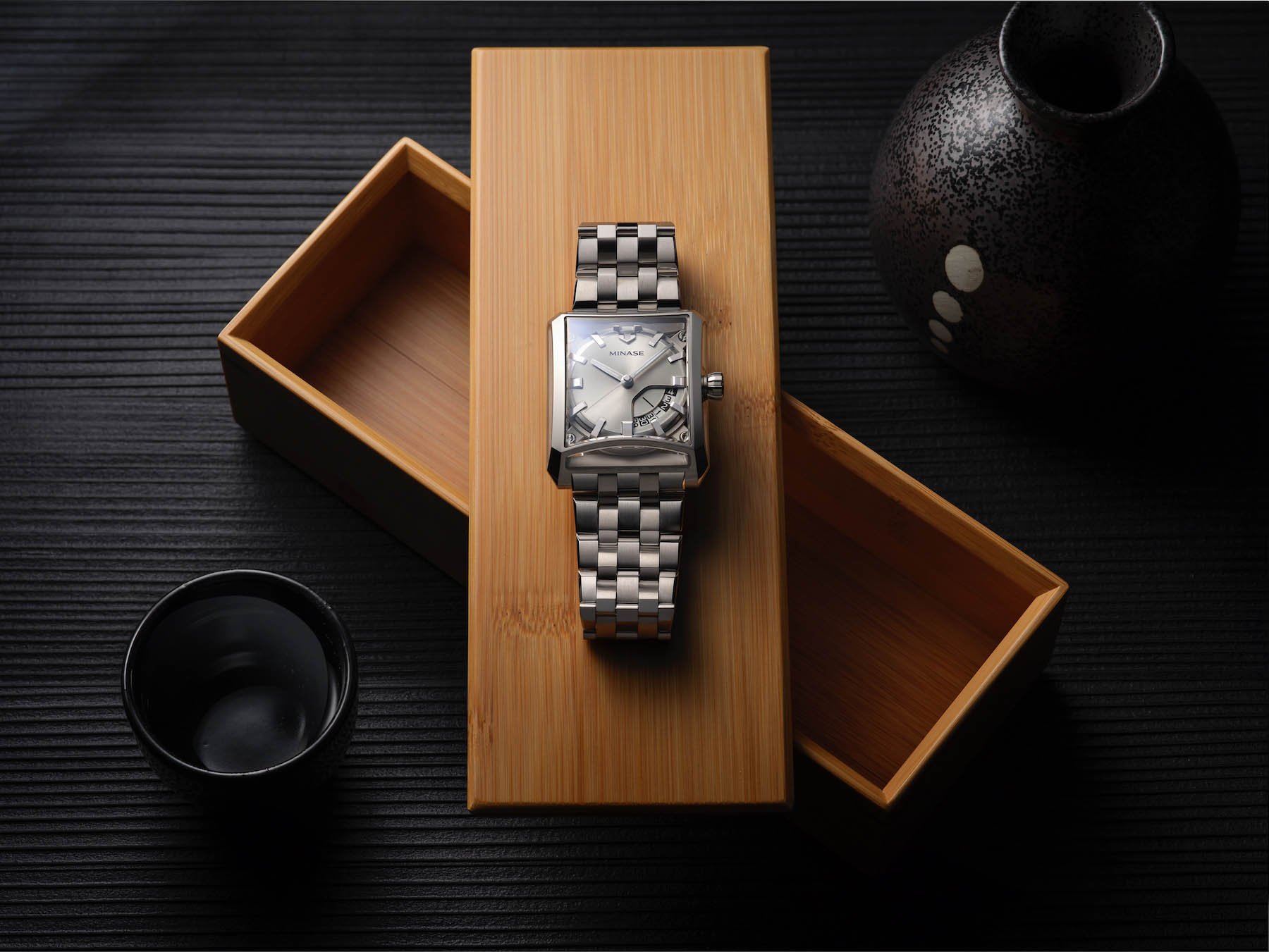 Case-in-case construction
As with every Minase watch, the 7 Windows does not have a dial in the traditional sense. The movement is wrapped inside a steel cover. The top of this cover acts as the dial plate. Atop the dial plate, a separate index ring is then attached. Fitted with the hands and a casing ring, the completed dial is then attached to the case with four tiny screws. This is the case-in-case concept, unique to Minase timepieces. It enables Minase watchmakers to replace every single part thus giving the watch a new youth. Truly, Minase is a brand with its eye on the distant future, and its heart rooted in an artisanal past. Learn more about Minase here.