Sunday Morning Showdown: Modern Omega Moonwatch Vs. Pre-Moon Speedy
Which does it better: the latest Speedmaster Moonwatch or a pre-Moon OG?
In today's Sunday Morning Showdown, we let the modern Speedmaster Moonwatch go up against its very own grandpa. Aficionados rejoiced when Omega brought back some of the lovable features of vintage Speedmasters. It makes sense, then, to see how it actually stacks up against such a vintage example. Today, RJ takes the modern Hesalite Speedy up against Thomas with a pre-Moon version. So without further ado, let's get ready to rumble!
There are plenty of vintage Speedmasters to choose from, and Thomas opted for a beautiful ref. 145.012-68. RJ is defending the ref. 310.30.42.50.01.001 Speedmaster Professional Moonwatch.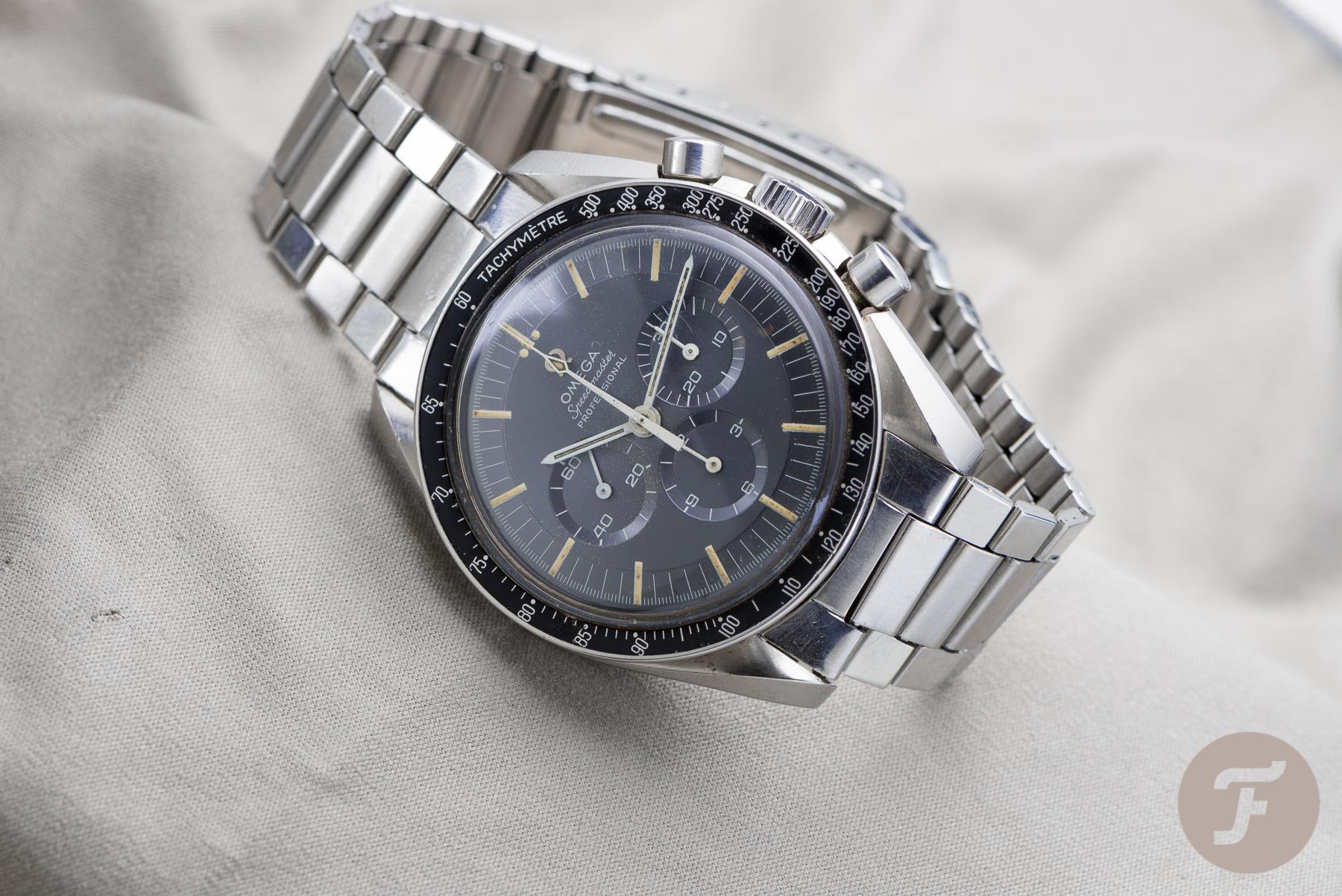 Thomas: Omega Speedmaster 145.012-68
This should be quite an easy fight for me. To be fair, there is only one reason to get the modern Speedy over my awesome pre-Moon — price. If you've got the budget, the vintage one is just sheer perfection.
Omega may have done right by its fans with the latest release. It has the dot-over-ninety bezel, the stepped dial, and a much better bracelet than before. That's all well and good, but let's face facts: it's all just an effort to get closer to my contestant. And if my watch-collecting experience has taught me anything, it is that you should never settle for second best. In this case, it is pretty clear which is the real deal and which is the wannabe.
Caliber 321
This should settle it already — caliber 321. It is easily one of the most famous chronograph calibers ever made. Based on the Lemania 2310, the base caliber dates back to 1946. Lemania and Omega cooperated to turn this column-wheel caliber into the Speedmaster's power unit from 1957 onwards.
The Speedies worn on the Moon were fitted with 321 calibers. Even if you do not prefer caliber 321 for technical or aesthetic reasons, you should for history's sake. And if not even for that, then simply for the fact that the pushers feel nicer than the later cam-actuated 861 calibers.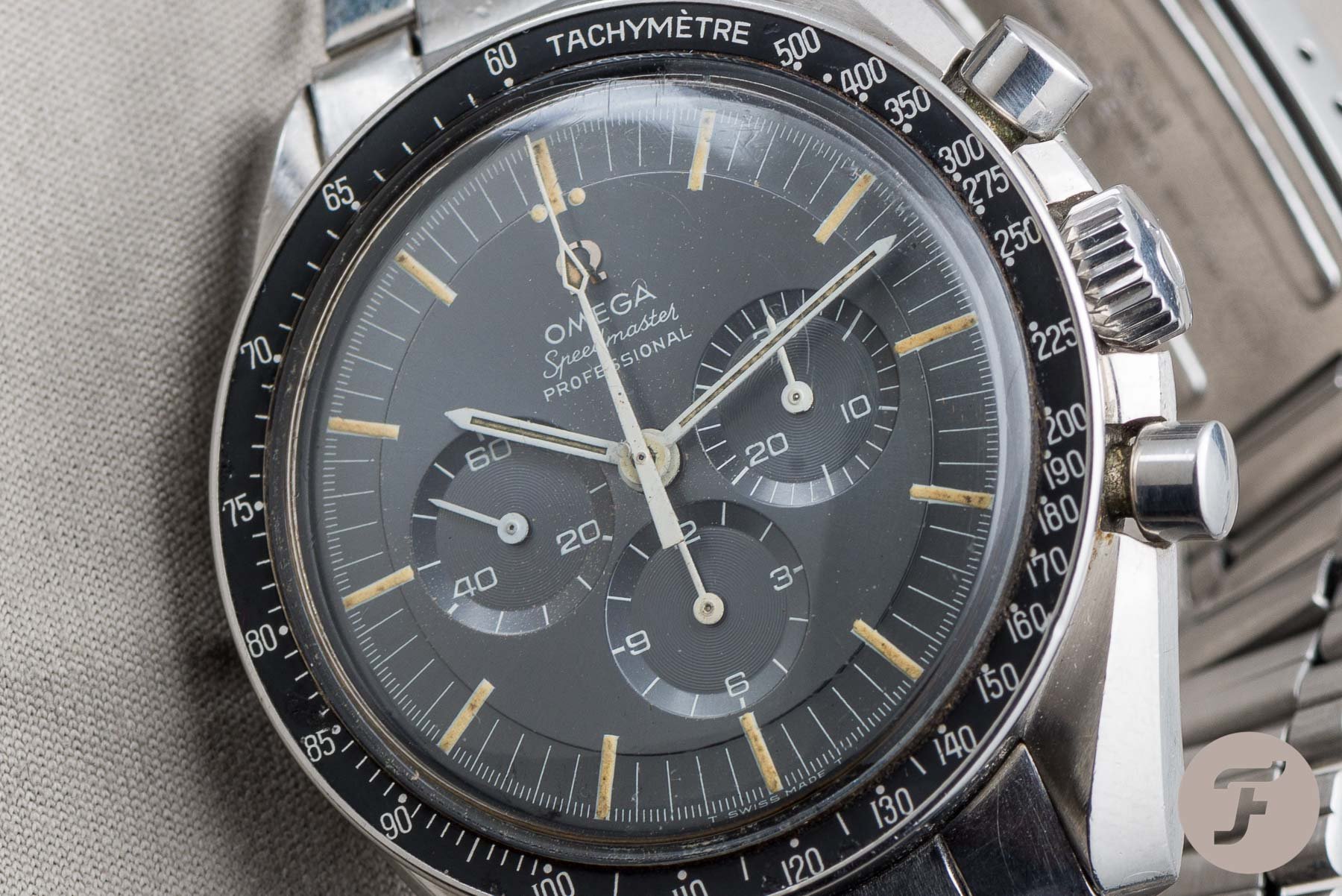 Tritium
As a vintage lover, I am a total sucker for tritium. The way it can turn dark yellow over time just adds a ton of character to a watch like this. I mean, there is a reason why all these brands are applying faux-patina. If you get a pre-Moon Speedy, you can get the real deal.
The warmth of the aged tritium works particular miracles on a monochromatic watch like this. Once you have grown accustomed to the look, Super-LumiNova versions look sterile by comparison. They just don't do it for me like a nicely patinated vintage example.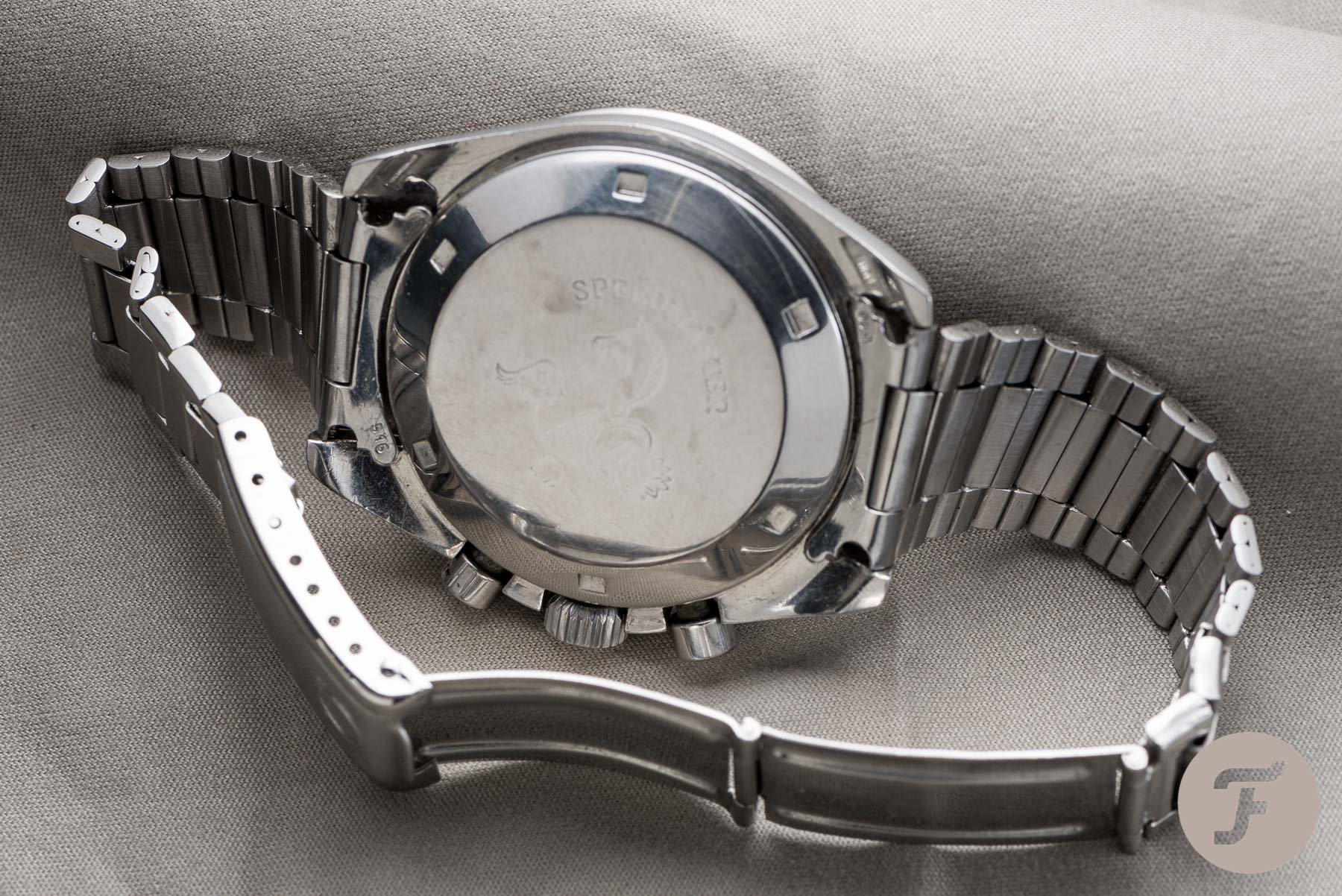 Keep the marketing department at arm's length
Did you know the Speedmaster was worn on the Moon? Just kidding, I know you know. Everybody knows. Omega won't let us forget it. The great thing about pre-Moon Speedies is that the marketing department had not gotten its greedy mitts on it yet. No NASA or Moon stuff anywhere to be found on these cases.
What you are getting here is something way closer to the actual watches that went to the Moon. At the same time, you get none of the braggadocios. Real heroes don't need to toot their own horns, you see.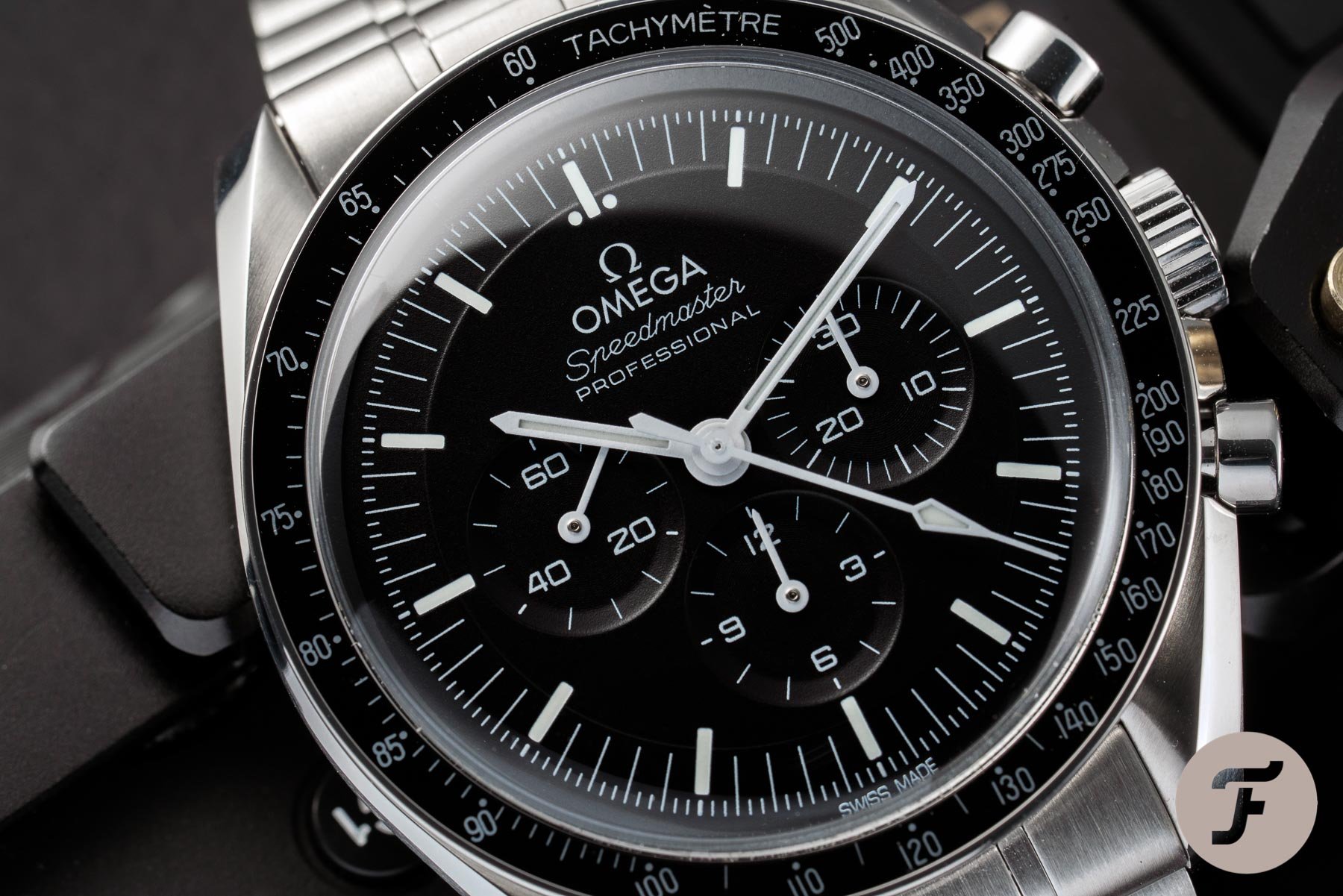 RJ: Omega Speedmaster Professional Moonwatch
That might all be true, and I love my vintage Speedmasters, regardless of whether they have a caliber 321 or 861. But I also like prices to be sensible. Buying a nice vintage caliber-321-powered Speedmaster in good condition will set you back at least five figures. And as for the Moonwatch story, I don't blame Omega. To many, it is still the reason they know this watch or at least their "reference" to it, and that's perfectly fine. It is also a little bit about how you deal with this yourself. It doesn't really give you bragging rights whatsoever, but it is somehow nice to own (nearly) the same watch that went to the Moon. And the new Speedmaster also made its way into space already.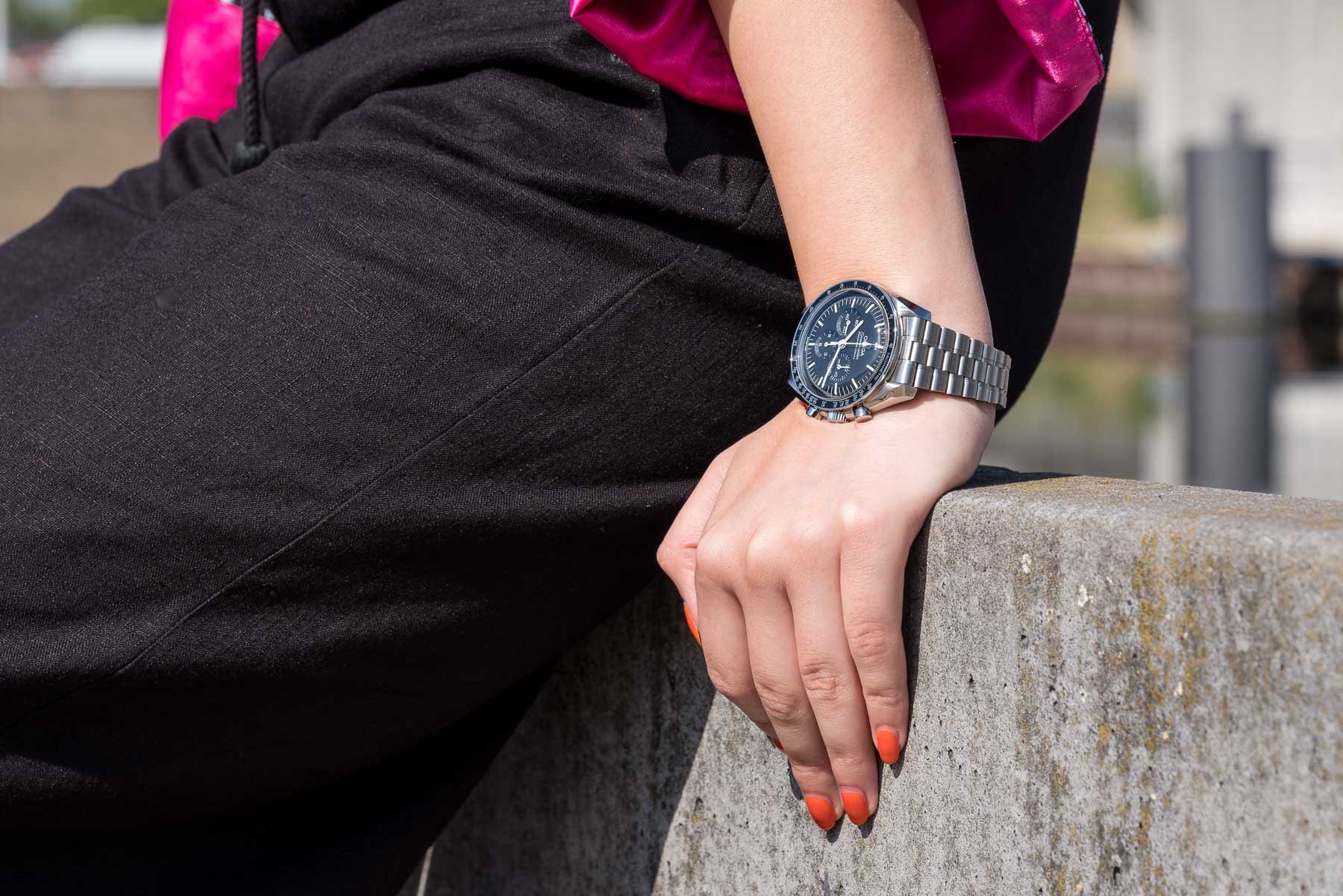 Modern for daily use
Also, I know some vintage watch enthusiasts just hate everything that's modern. Don't forget, though, that these new watches are the reason these brands make money and survive, and furthermore, the reason they can still service and repair the vintage ones. I try to stay away from vintage watches by brands that don't exist anymore simply because they can be harder of service and repair. However, I also feel that Speedmaster fans don't have these strong modern-versus-vintage debates. Those who love vintage Speedmasters, like me, also admire the modern stuff, and vice versa. It is often a matter of budget and how comfortable you feel wearing a vintage Speedmaster on a daily basis.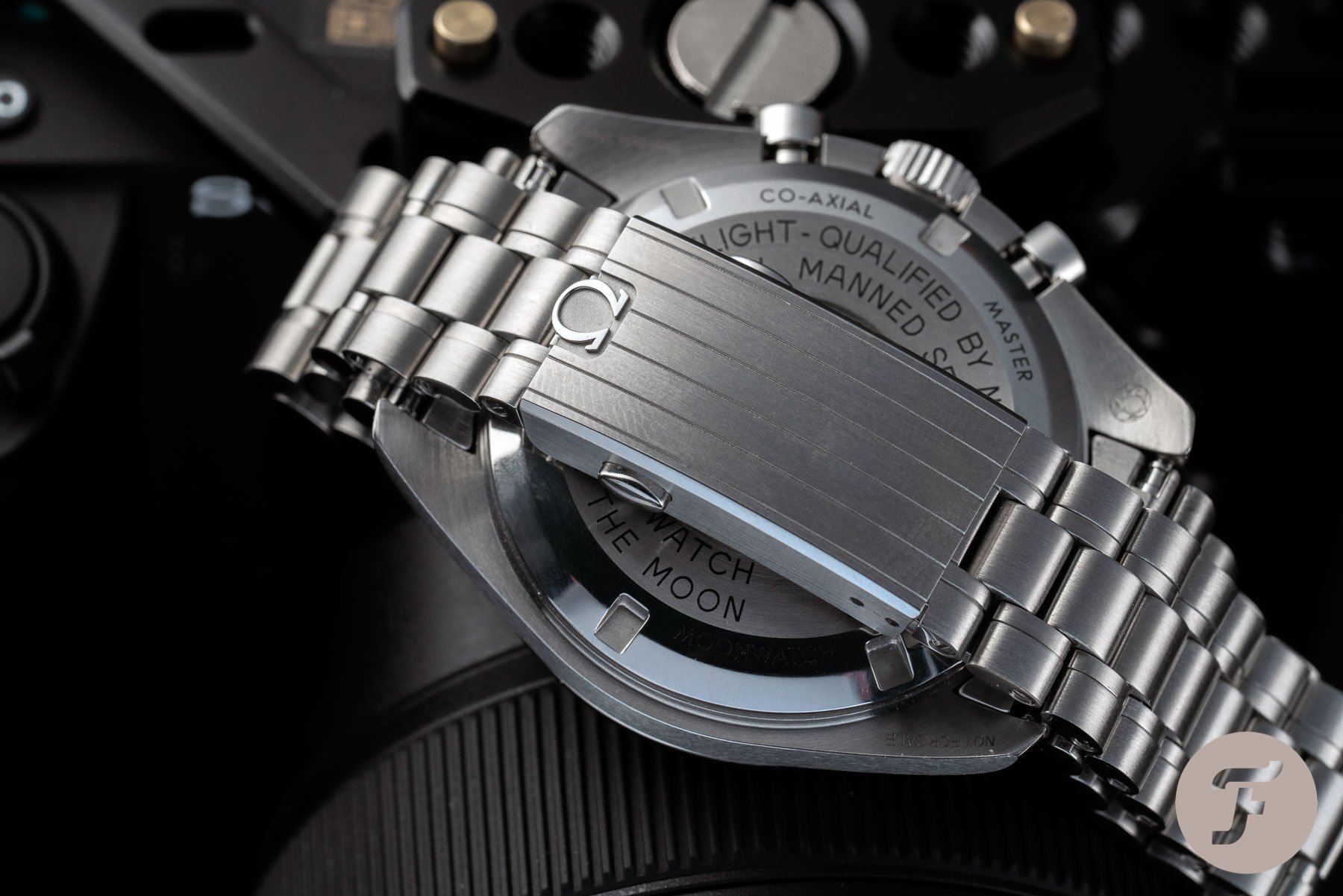 My first Speedmaster was vintage, and that was not a good idea
I've been buying/collecting Speedmasters since 1999, and my first one was a 145.012-67 with a caliber 321. In hindsight, that was not the best idea. Sure, I paid €900 for it and it's now worth more, but I am not selling it anyway, so the value development is not relevant to me. I bought it when I was a student, and the Speedmaster 145.012-67 became my daily watch for many years (my studies were long). It saw bars, clubs, and all sorts of holiday destinations, and it definitely received its bit of "extra" life. Servicing a vintage Speedmaster caliber 321 isn't much fun for your wallet, and you might not want original parts to get damaged too much because replacing them takes away a bit of its originality. Don't get me wrong, a vintage Speedmaster can be amazing, but I would refrain from buying one as your only watch.
Enter the modern Speedmaster Moonwatch Master Chronometer
I was positively surprised when Omega showed us the new Speedmaster Professional Moonwatch Master Chronometer. After 25 years, it was a very welcome update with a new, comfortable bracelet and an incredibly accurate movement. But what's also important, is that the designers made some aesthetic updates while keeping the iconic looks of the watch intact. That's not an easy job, but Omega managed to do it very well. The case is nearly the same as the one that Thomas showed above and is even inspired by an earlier reference, the 105.012. The difference between the 105.012 and 145.012 is (mainly) the extra bevel on the case back. The dial now has a "step" again, as well as the drop-shaped chronograph second hand. And, of course, Omega made sure the bezel has the famous and much-praised dot over ninety (DON) on its tachymeter scale.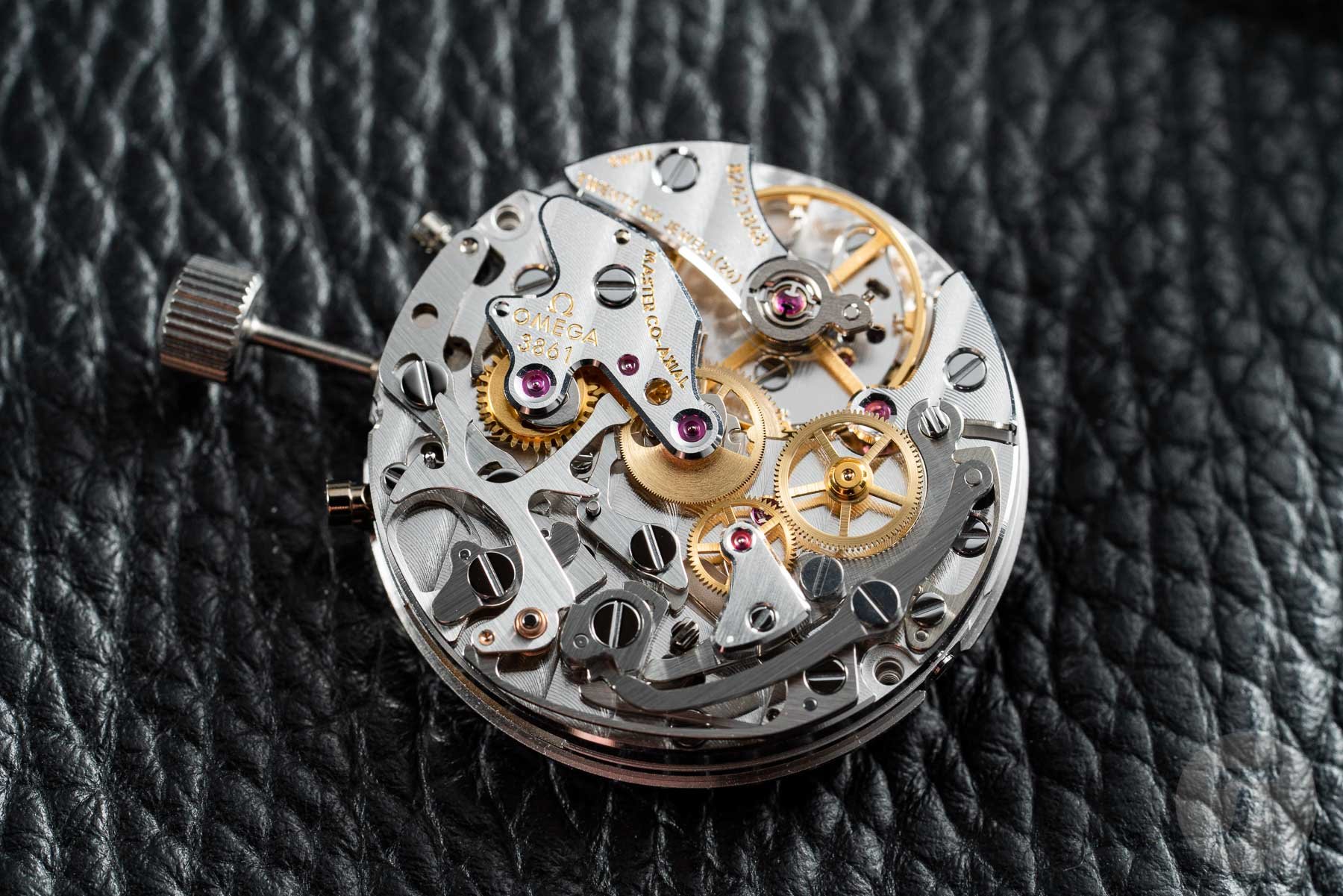 Caliber 3861
I purchased the new Speedmaster Professional Moonwatch Master Chronometer myself, and I have to say, to me, it's one of the best Speedmasters ever. It combines the aesthetics of the vintage Speedmaster Professional and combines it with today's technology when it comes to the movement. It wears like a vintage Speedmaster, which is also due to the new bracelet, but it's definitely a new watch that will properly light up in the dark. It houses caliber 3861, which is anti-magnetic and has a guaranteed accuracy of -0/+5 seconds per day on average. It still is only water-resistant to 50 meters (+25% actually, as per Omega's official requirements), but that's still more reliable than walking around with a vintage Speedmaster in rainy weather (one of my vintage Constellations fogged up last week when walking in the rain for five minutes).
To make a long story short, vintage Speedmasters are cool, and I own several of them, but I'd start with a modern Speedmaster Professional. It is just incredibly good.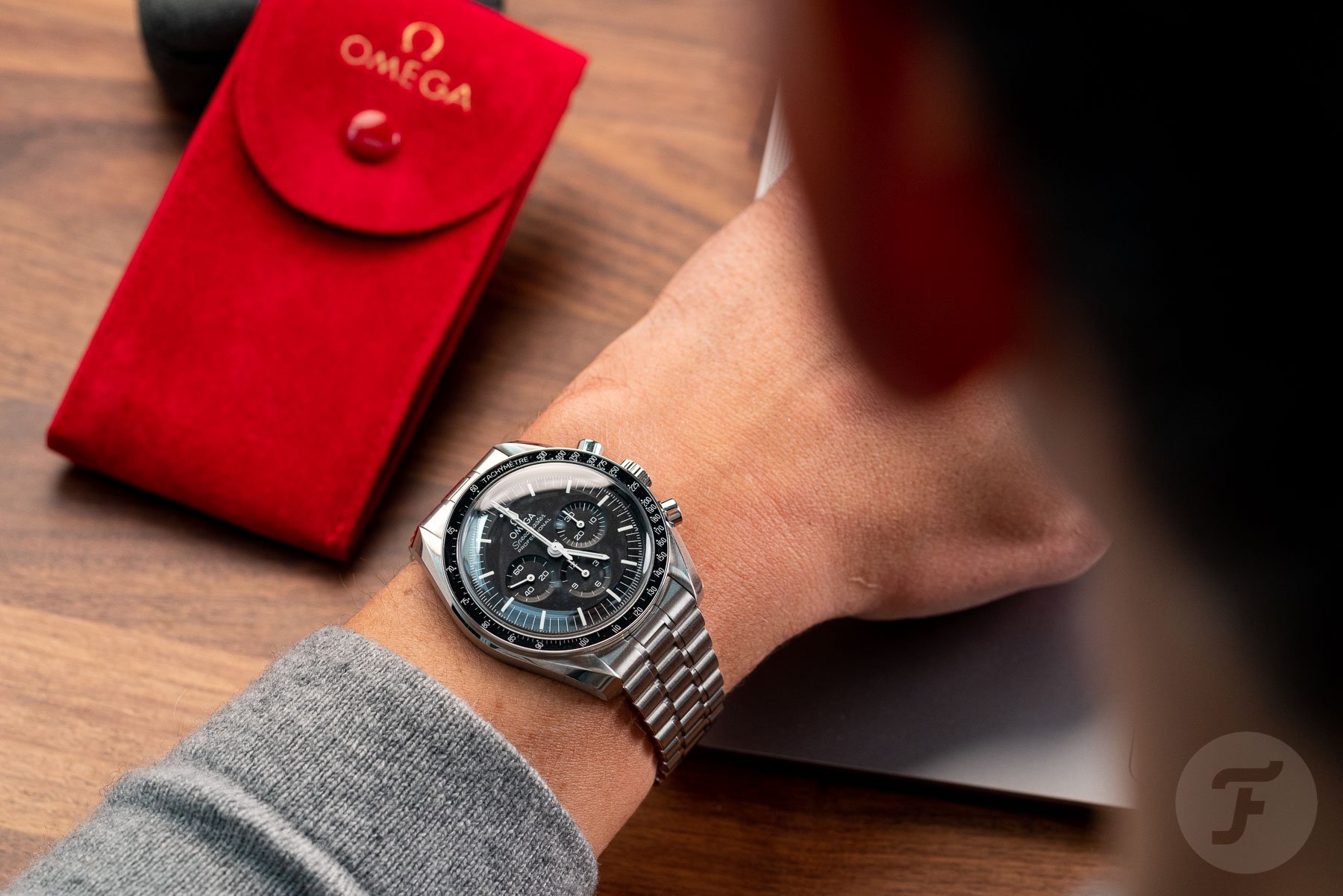 It's up to you now
So, who are you with!? Would you pick RJ's modern Speedmaster Professional Moonwatch Master Chronometer, combining vintage looks with modern tech? Or would you go for Thomas's vintage Speedmaster 145.012-68 with caliber 321 that ended up on the wrist of some of the Apollo astronauts? The differences might not be visible to the untrained (or uninterested) eye, but for enthusiasts and collectors, comparing these two Speedmasters could result in endless discussions and debates.
Let's bring this one to a vote, and down in the comments, please let us know whose side you're on and why.
Modern Moonwatch Master Chronometer vs. Vintage Speedmaster 145.012-68