Is The Moonwatch Still A Good Buy After Its Recent Price Increase?
There are quite a few factors to consider…
Last week, on September 1st, Omega raised its prices for many (or all) of its watches. On most models, we find an increase of 6%. This marks the second price increase from Omega this year.
Since its introduction in early 2021, the retail price of the new Moonwatch Master Chronometer (reference 310.30.42.50.01.001) rose from €6,200 to €6,700 earlier this year and now to €7,100. Prices in the EU might vary due to the different VAT rates. This is an increase of 14% in a year and a half.
Price increases for all Speedmaster watches
We also see the Speedmaster Calibre 321 in steel going up to €15,700, a watch that started with a retail price of €13,300 in 2020. That is an increase of 18% since its introduction two years ago. The Silver Snoopy Award 50th Anniversary also went from an introductory price of €9,600 to €10,800. Now, these two watches are special editions, and due to the slow production, there's a long waitlist. For those who don't want to wait that long, the going rates on the parallel market are still much higher than today's retail prices.
Watches brands are increasing their prices
Life is getting more expensive. We notice it every day. Whether it's the prices of gas or even food, we are all victims of this. When I compare the receipts for my weekly groceries from before the COVID-19 pandemic with today's grocery prices, it's simply mad. Everyone is increasing their prices, including watch brands. Along with Omega, we've seen the same with Rolex in certain countries, Audemars Piguet, Jaeger-LeCoultre, Oris, and so on. However, seeing a price increase twice in one year is not so common.
Price points in the past
So, that leaves us with a retail price of €7,100 for the Omega Speedmaster Professional Master Chronometer with the Hesalite crystal and stainless steel bracelet. The one to have. It's far from the price I paid back in 2012 for a new Moonwatch (3570.50), which retailed for €3,400. Just before the current Moonwatch was introduced, the price of the previous reference with caliber 1861 was just below €5,000.
It was too cheap for a long time
The 2021 model, featuring caliber 3861, a new stainless steel bracelet, and more, went up to €6,200. It made sense with the improvements that Omega made to the watch. For a long time, the Moonwatch was one of the most affordable watches in the catalog, aside from some De Ville models with ETA-based movements.
With the latest price increase, however, the justification for the new Moonwatch Master Chronometer innovations is no longer a topic. It's about whether you think it is still worth getting an Omega Speedmaster Professional Moonwatch at this price. You can always decide to go for the previous references (311.30.42.30.01.005 and 3570.50) and save yourself a few bucks. However, you will miss out on the new caliber 3861 with its Co-Axial escapement and the Master Chronometer certification. If you want to know all about the differences in detail, I did a comparison between the current Moonwatch and the previous reference here.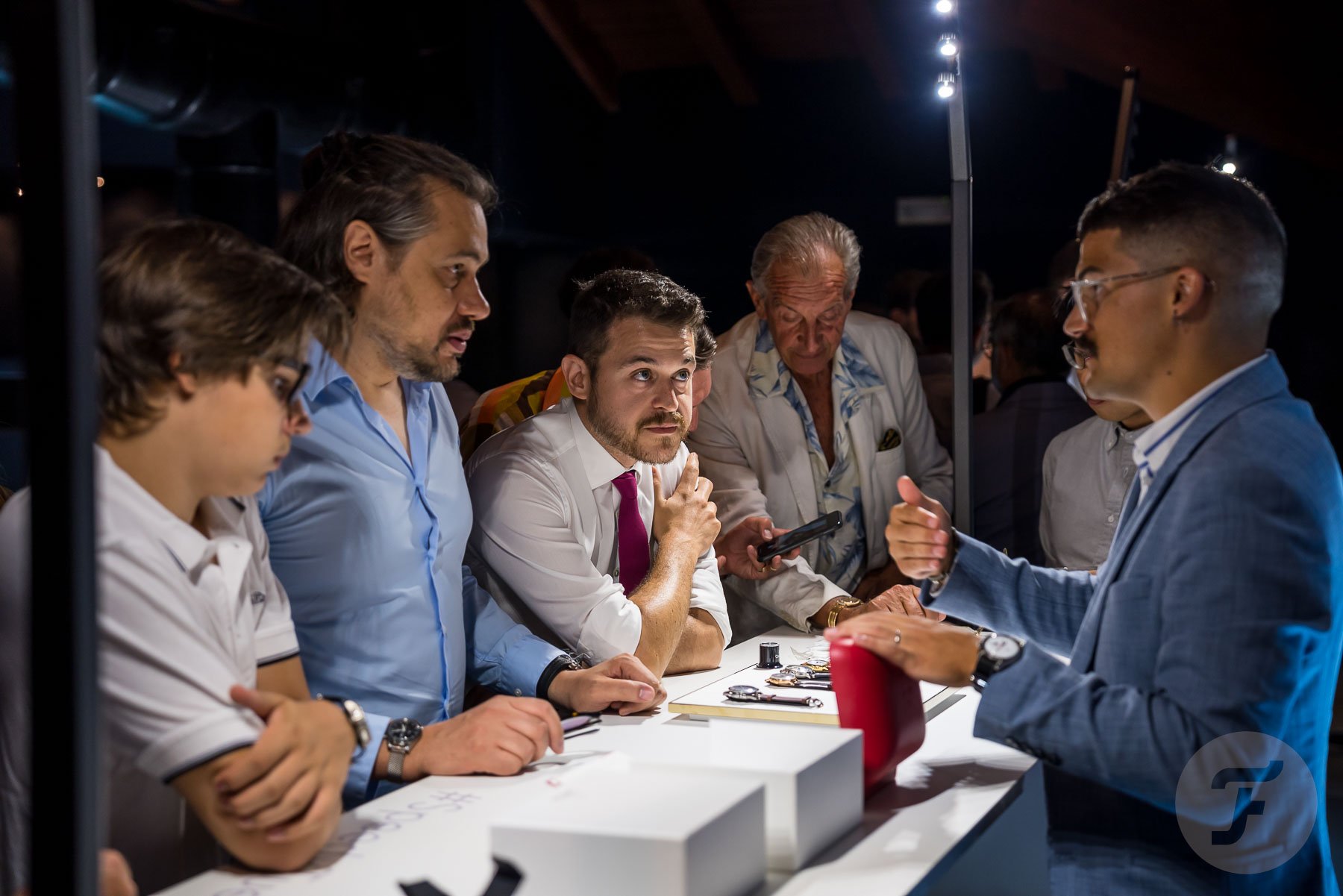 Asking the Speedmaster community
Do you think the Omega Speedmaster Professional Moonwatch Master Chronometer is still a good buy after the recent price increase? I asked the Speedmaster enthusiasts in the #SpeedyTuesday Facebook group, and it came to an interesting result after 24 hours or so (approx. 200 people responded).

My answer is already highlighted in the poll, but as you can see, a nearly equal percentage of members indicate they feel that there are other watches out there that they would buy for the same (or less) money. That could be something used or vintage as well, I guess. Then, a small percentage of members aren't sure if they should go after the new Moonwatch Master Chronometer after the recent price increase.
Additional comments
Some of the comments below the poll are interesting as well. Group member Ashley says, "I think it was quite weird for a time when the old Speedy Pro was one of the cheapest models in the Omega lineup (pre-coaxial). The new pricing isn't unreasonable for what you're getting when you compare it to its contemporaries from other brands."
Galid adds, "Hesalite, step dial, and the improved brushed bracelet… Although I am a vintage guy, I couldn't resist buying one. I think it's still a good buy in that price range compared to models from other brands. If you are a starter or a "one watch' guy, it's still a no-brainer! By the way, my favorite Latte is now 4.50 euro (was 3.00 euro)."
Julien is also not too bothered by it, as he writes, "It's all relative. If all watch prices increase due to inflation, then such an increase is quite meaningless. People suffer from 'money illusion', always paying attention to nominal, rather than real, price increases."
Eric writes, "On the price, Omega can argue that they need to reflect R&D and inflation on the price, so not much to say, I guess. The main issue for me is more to feel comfortable taking the tube or going out with almost 10k on the wrist…"
Some members just write that it is too much money, which is fair enough. There's a limit one wants to spend on a watch, of course.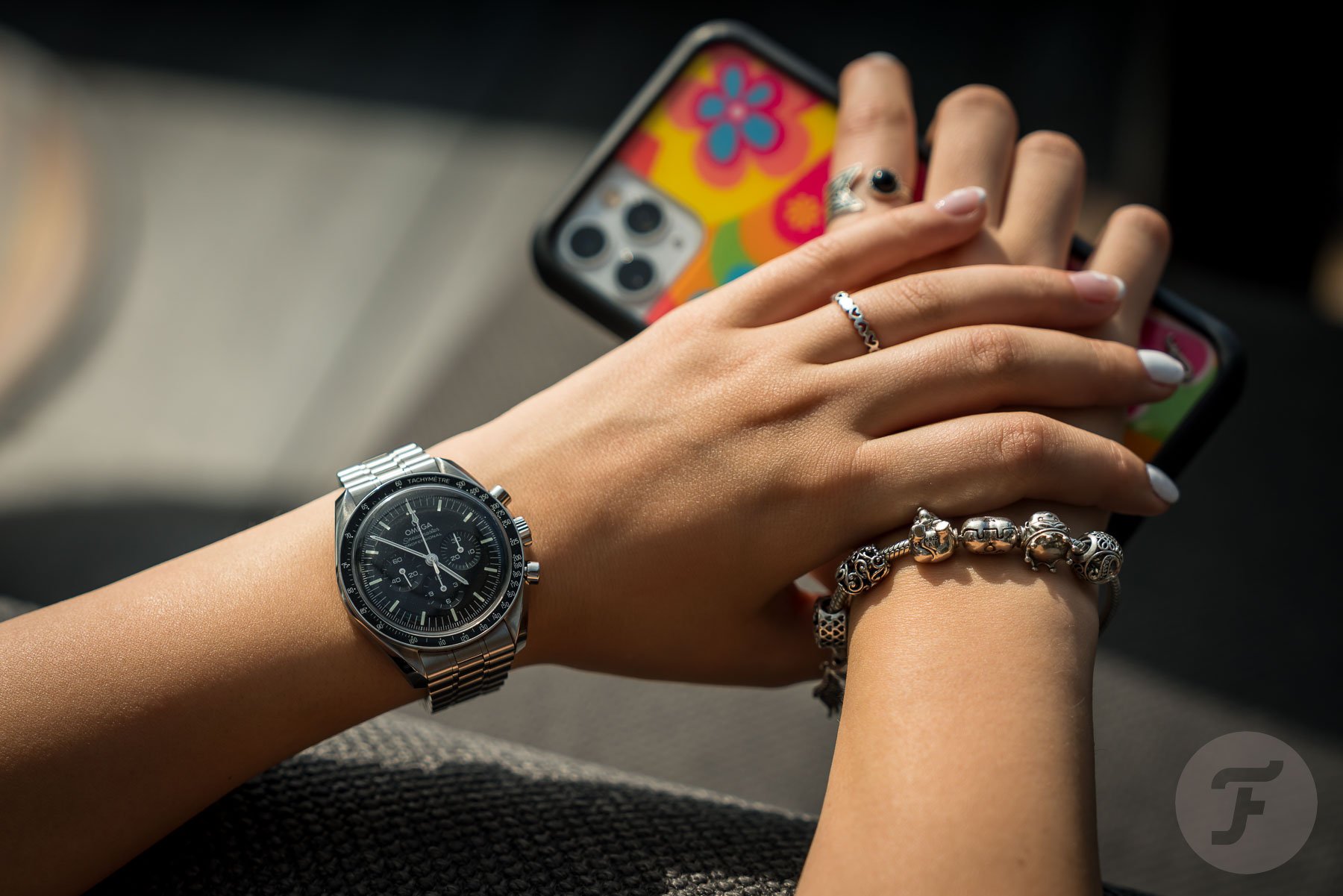 You want a Speedmaster, not something else
Others indicate that, given the competition for similar chronographs, the new price of the Omega Speedmaster Professional Master Chronometer is still acceptable. I've learned that it's not even about direct competitors but about what else you can get for the money. A Rolex Submariner might not be a direct competitor, but (at retail) it's only €400 more than the €8,100 Moonwatch Master Chronometer with a sapphire crystal. Sure, the Submariner is not a chronograph, but it is another icon in the same price range. However, the truth is that the Rolex Submariner is unobtainable for now. Chronographs that come to mind are the Zenith Chronomaster, Breitling Navitimer B01 43, and, of course, the Rolex Daytona, but they all have higher retail prices than the Moonwatch Master Chronometer.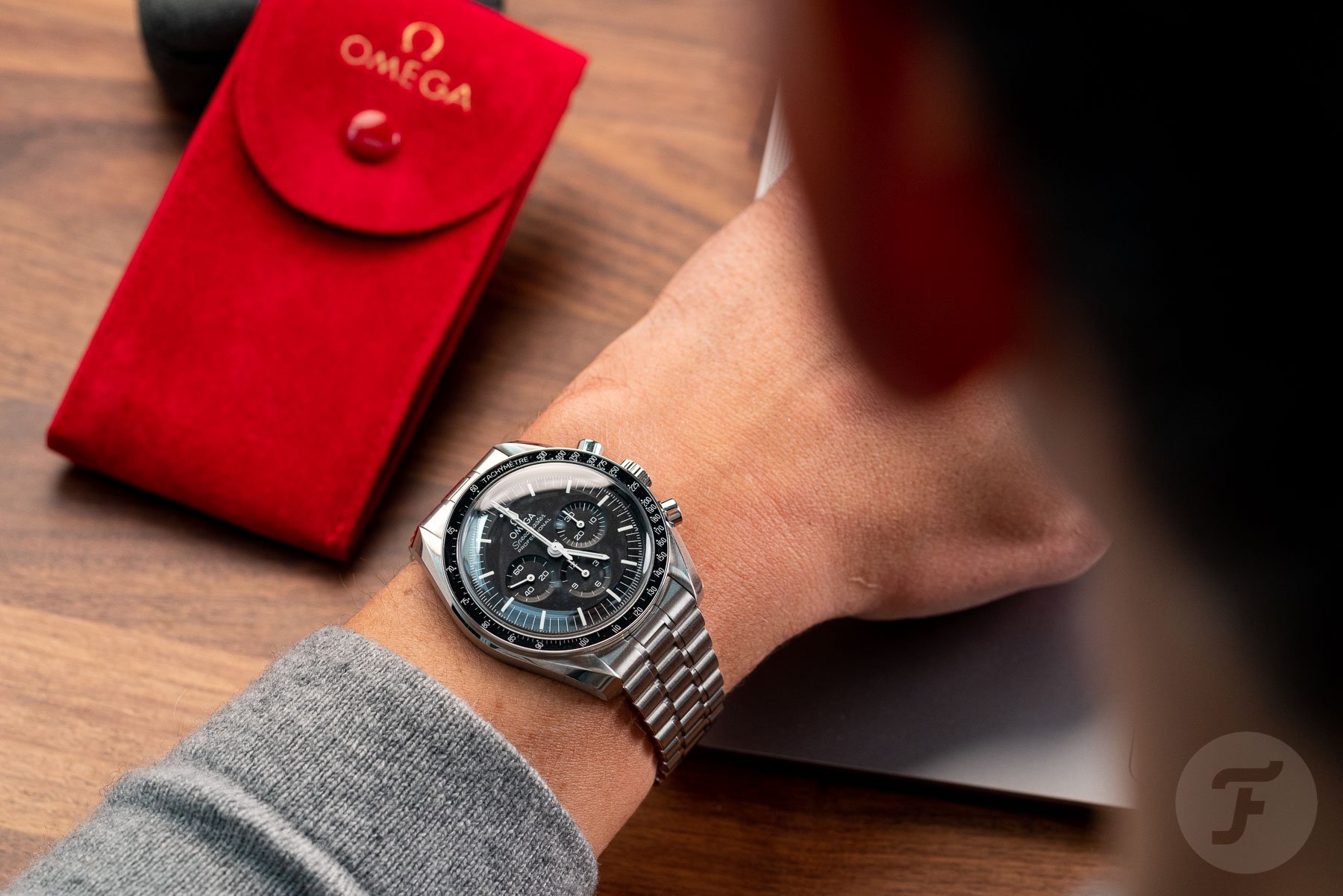 Being a Speedmaster fan, I still believe that the Omega Speedmaster Professional Moonwatch Master Chronometer is interesting to buy. Even at €7,100 for the Hesalite version, it's an amazing watch that brings you the best aesthetics from past models and a modern chronograph movement that is Master Chronometer certified. If you're after a Moonwatch, you are not interested in getting anything else as a substitute. You can go pre-owned and spend a bit less (around €2,000 less at the moment), but I don't think you will be interested in settling for another watch from another brand because the retail price of the Speedmaster has increased by €400. The problem might be that saving up the additional euros might take a bit longer because not only watches have become more expensive, but so has everything in life.
Do you think the Moonwatch is still worth its current retail price? Let me know in the comments.