Speedy Tuesday – Moscow Speedmaster Event Report
Last week I travelled to Russia, to join the first Moscow Speedmaster event. In one of Moscow's skyscrapers at an altitude of 354 meters, guests could enjoy a thorough introduction and explanation of the Omega Speedmaster.
I have never been to Moscow before (except for a connecting flight at the airport), but it is a very impressive city. Before the Moscow Speedmaster Event started, I made sure to walk around a bit in the centre, enjoy looking at the Red Square with all of its beautiful architecture.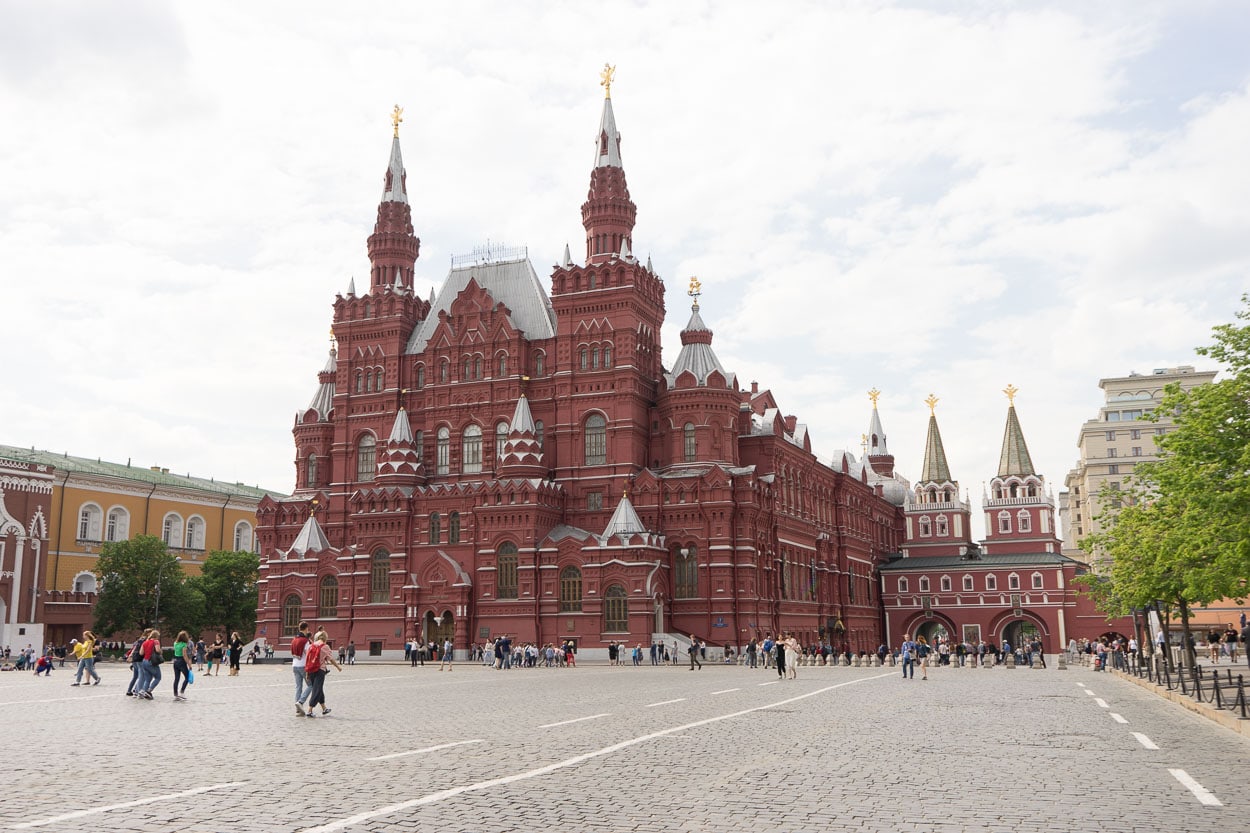 Moscow Speedmaster Event
Omega Russia, together with Russian magazine WatchAlfavit, organized this wonderful Moscow Speedmaster event on May 17th in restaurant Ruski, the highest located restaurant in Europe. Cosmonaut Aleksandr Samokutyayev (Soyuz TMA-14M and TMA-21) and I were there to talk about the Speedmaster to the approximately 50 guests that evening.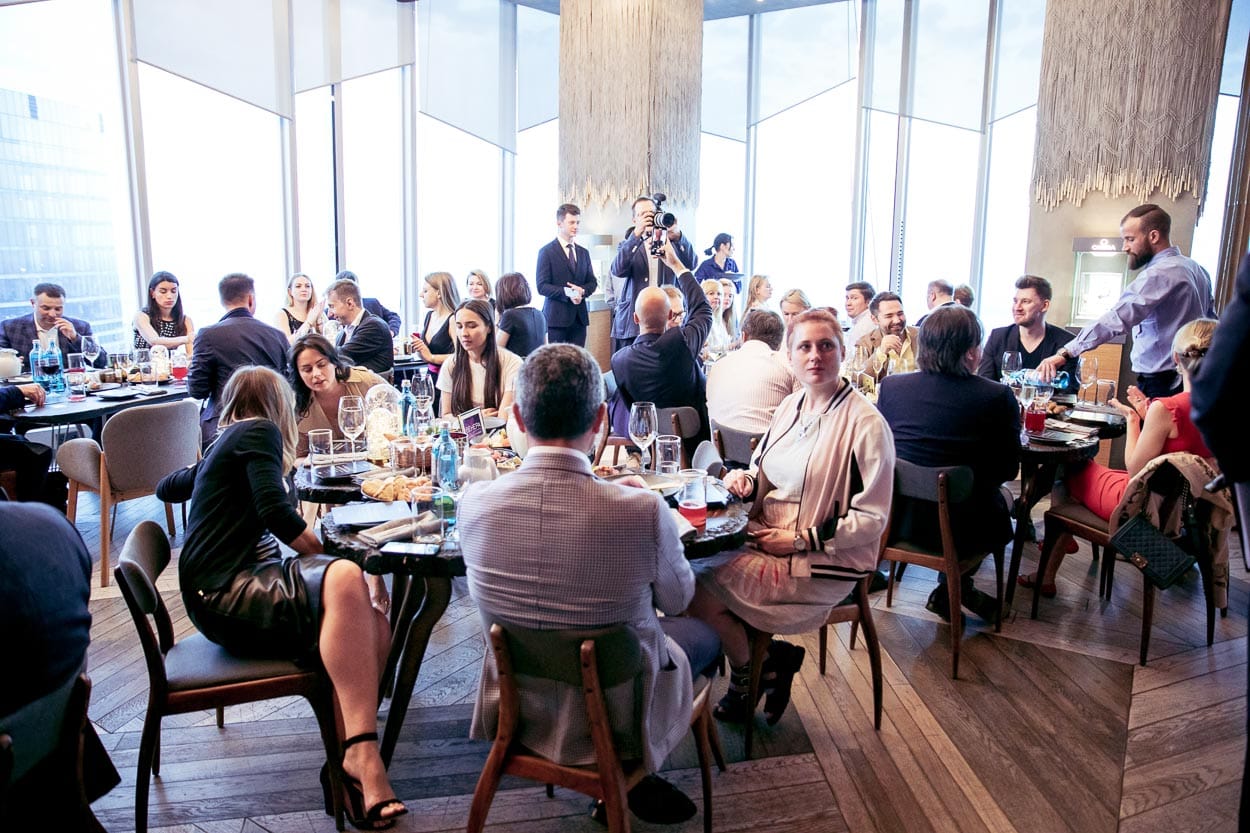 Speedmaster X-33
Cosmonaut Samokutyayev, who performed two spacewalks (EVA) wearing his Speedmaster Professional over his suit. On board of the ISS, he wore the Speedmaster X-33. He explained in detail how important the Speedmaster was – and is – for astronauts and cosmonauts and how he used his X-33. Also during the evening, Cosmonaut Samokutyayev was wearing his beloved Speedmaster X-33 and told me how fond he is about this watch. An interesting anecdote he shared with me is how he lost the X-33 on board of ISS. He took it off during some activity and next moment he looked he realized it was gone. He searched for his Speedmaster X-33 but could not locate it. He searched for two days and at some point, they were searching with 6 people for his watch. On day 3, Aleksandr Samokutyayev suddenly heard the loud beeping of the alarm of his Speedmaster X-33. By following the sound of this watch, he was eventually able to locate it and found it floating somewhere.
Speedy Tuesday
I was asked to talk about Speedy Tuesday and all aspects of it. The way I founded it in 2012 as well as the use of the hashtag on Instagram, but of course also about the Speedmaster Speedy Tuesday Limited Edition watch that was introduced last year. I did my talk in English and it was translated on the spot by Ksenia Ponomarenko of WatchAlfavit. WatchAlfavit is focused on bringing horlogerie and all of its aspects to the Russian market and are connected to the Fondation de la Haute Horlogerie in Switzerland. From what I understood, is that in Russia the love for watches is still mainly based on status. I am confident to say that buying a Speedmaster or collecting them has little to do with status, but with a deeper interest in chronographs and – perhaps – its history with the space program. It is a more intellectual way of looking at watches than just buying the gold Hublot or AP Royal Oak to show you have money. Luckily, I was told that the Russian market is maturing and that the interest in the Speedmaster has been growing. A good reason to introduce Speedy Tuesday to the guests of the evening and tell them about its history with space and Russian cosmonauts. One of the special guests of the evening was Mrs. Oksana Leonov, daughter of the famous Apollo-Soyuz cosmonaut Leonov. The story on Speedy Tuesday is not something I want to repeat here, as you are probably aware of it and perhaps one of the reasons you are reading this article anyway.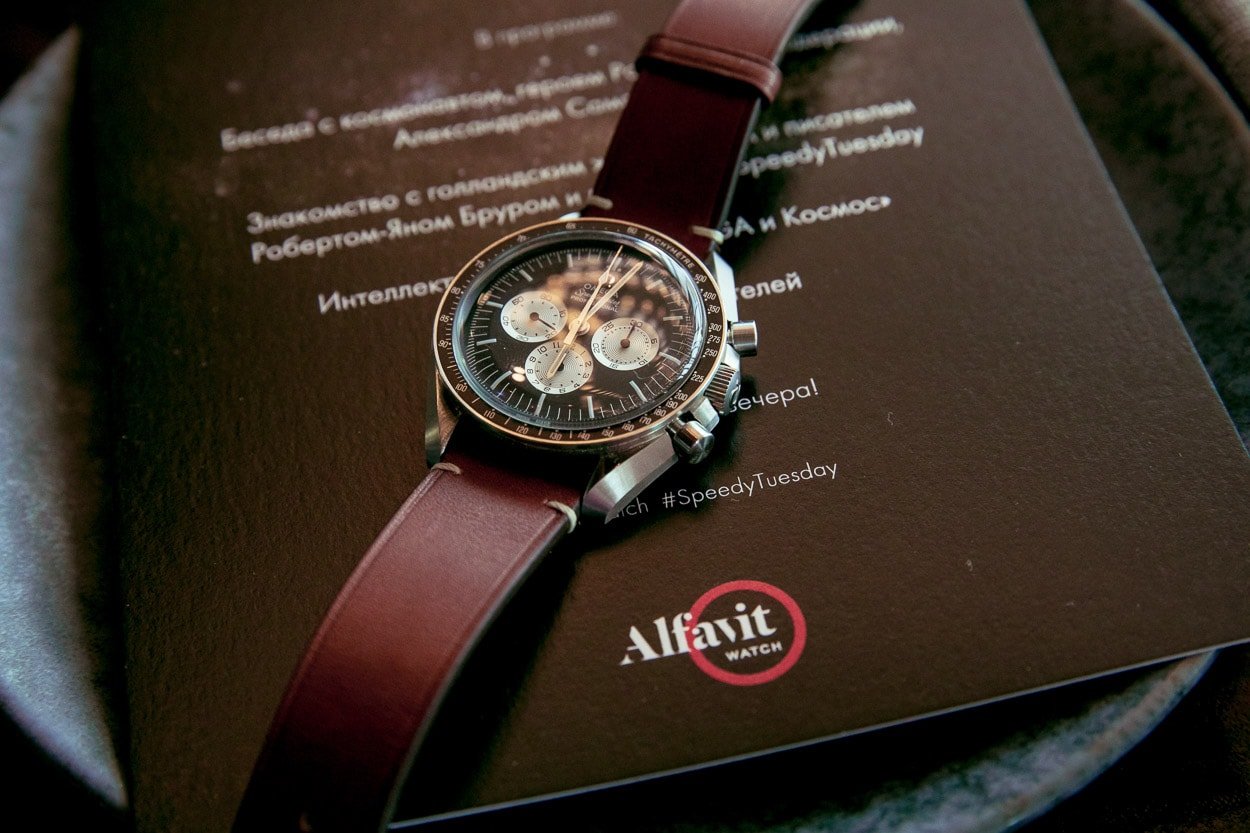 One of the questions asked was why I have this focus on the Speedmaster: what triggered my interest in Omega and more specifically in the Speedmaster. Although I also collector other watches than the Speedmaster (mainly watches that can be seen as icons), the Speedmaster collection is indeed ever growing. It is simply a watch that never stops to amaze me in terms of details and its history. Even today, new facts are found around its long history of 60 years. This can be something historical, like its role in the Russian space program, where the Russians actually used the Speedmaster we know as the Alaska II. It was actually a Moonwatch and Space program fan who discovered this, by the name of SpeedyPhil. But also to find out details on specific references, which dials and hands have been used for certain models etc. I am not so interested in the value development of the watches, as this takes a bit of fun out of it as I see that some of the references are simply becoming unaffordable over time. My interest in Omega is somewhat different, I will go more deeply into this at a later stage and explain my love for the brand as such. Unlike what some people (like to) think, it has nothing financially to it, but everything with family and heritage. This is also an aspect I touched during the Moscow Speedmaster Event, although I am sure that for a long time, passing down watches did not play a role in many Russian families given the political circumstances.
Quiz
The evening ended up playing a quiz with a special Russian host. TV presentor, film director and producer Mikhail Dovzhenko hosted this part of the evening. The theme was space and – of course – Omega and it was actually quite a challenging game to play. Due to the many references to Russia, Russia literature and language, it was quite difficult to follow and play (for me), but it was definitely very interesting. The winning team went home with special gifts from Omega.
During the evening, I spoke with several interesting people who attended the Moscow Speedmaster Event. Bloggers from Russia, but also collectors with a focus on Omega Speedmaster of course. Readers of this website even, who showed me their precious Speedmaster watches. I was very happy to meet them and learn what interests them when it comes to watches (and Speedmasters).
Gallery Moscow Speedmaster Event
Below, an impression of the afternoon and evening of the Moscos Speedmaster Event. Images can be clicked for larger versions. All images have been taken by WatchAlfavit.
I would like to thank Omega Russia (Anna and Alexandra) for organizing and hosting this event and taking care of my travelling. Another thank you to Ksenia from WatchAlfavit for reaching out to me and co-organizing this wonderful Moscow Speedmaster Event on a perfect and impressive location. And for translating my talk into Russian of course.