My Most Affordable Watch: How Thomas Finds Happiness In A Value Proposition From Marathon
A plastic military quartz watch that oozes cool
It is not all about the money! Not always, anyway. In a new series entitled "My Most Affordable Watch", Fratello editors will show their least expensive watches. Sometimes, less is just more. Like how Clarkson, Hammond, and May prefer a cheap hot hatch over many supercars, sometimes an inexpensive watch can bring us immense satisfaction. The wearing experience can be less worrisome, and watches like these can still be surprisingly capable. Today, Thomas shows us his Marathon Military Navigator.
Quartz, plastic, and cheap. It is not a recipe that will typically trigger the fancy horologist. Add mil-spec to that mix and you may garner a little more attention. Throw in a beautiful design and some fancy lume, and you have the Marathon Military Navigator. Maybe now I have your ear?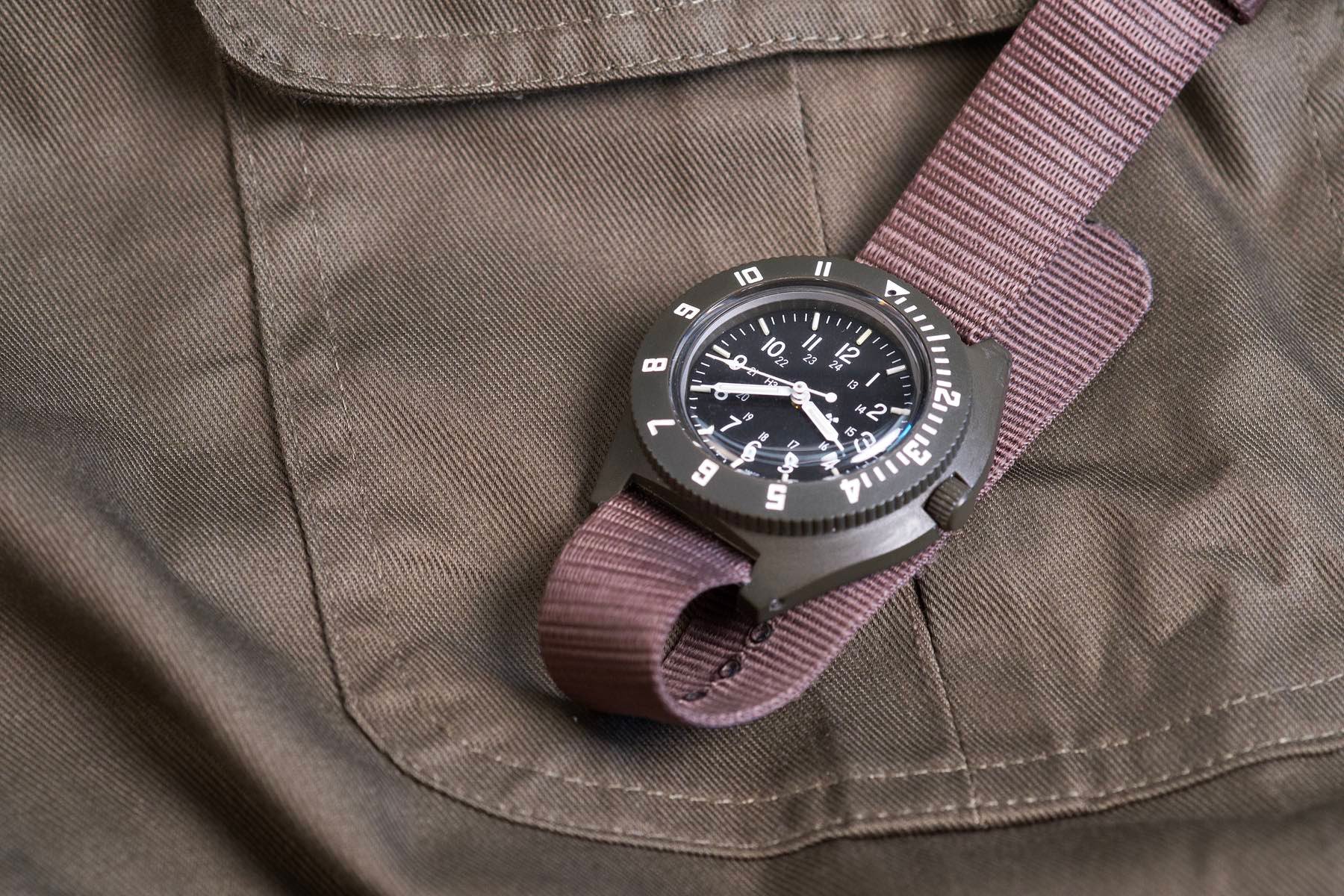 Marathon
Marathon is not exactly a widely known watch brand. It was established in Canada in 1939 (although based on an older family company) and scored its first military contract in 1941. Since then, the brand has supplied watches to armed forces all over the world. It is a military supplier first and a civilian watch brand second.
Marathon's watches comply with US military standard MIL-PRF-46374G, and they are supplied to American armed forces. The watches are designed in Canada and made in Switzerland. In Marathon's lineup, you will find three main collections — the General Purpose, Dive, and Navigator lines. Among them, you will find both quartz and automatic watches in steel and plastic.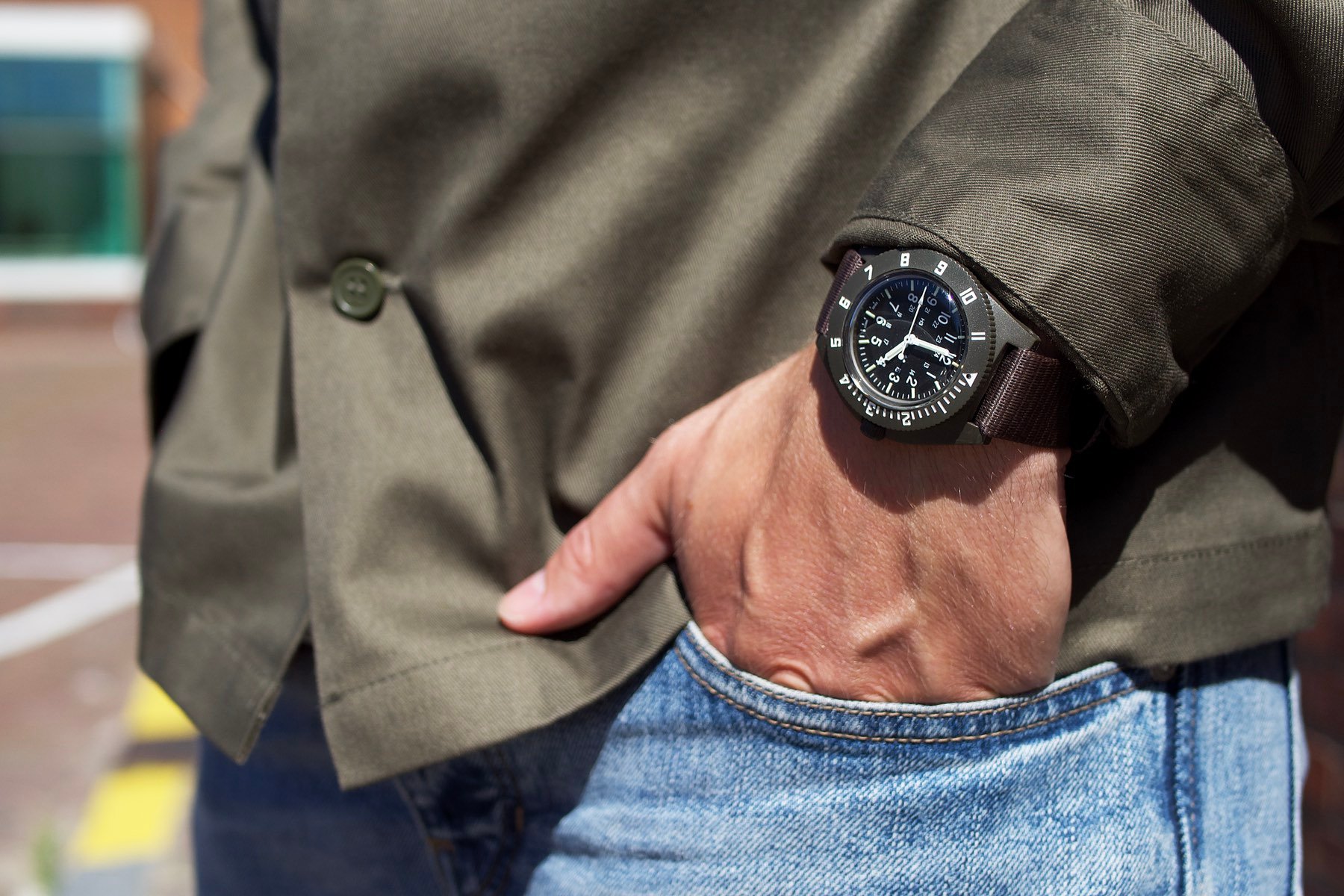 The Marathon Military Navigator
On to my watch. This is the Marathon Military Navigator, designed for pilots and parachutists. It is, therefore, extremely light and constructed to withstand extreme pressure changes. I am told that the acrylic crystal in particular took some engineering to keep in place under these extreme circumstances. The lightness of the resulting watch is almost worrying. This does not feel like a rock-solid tool… Yet it is.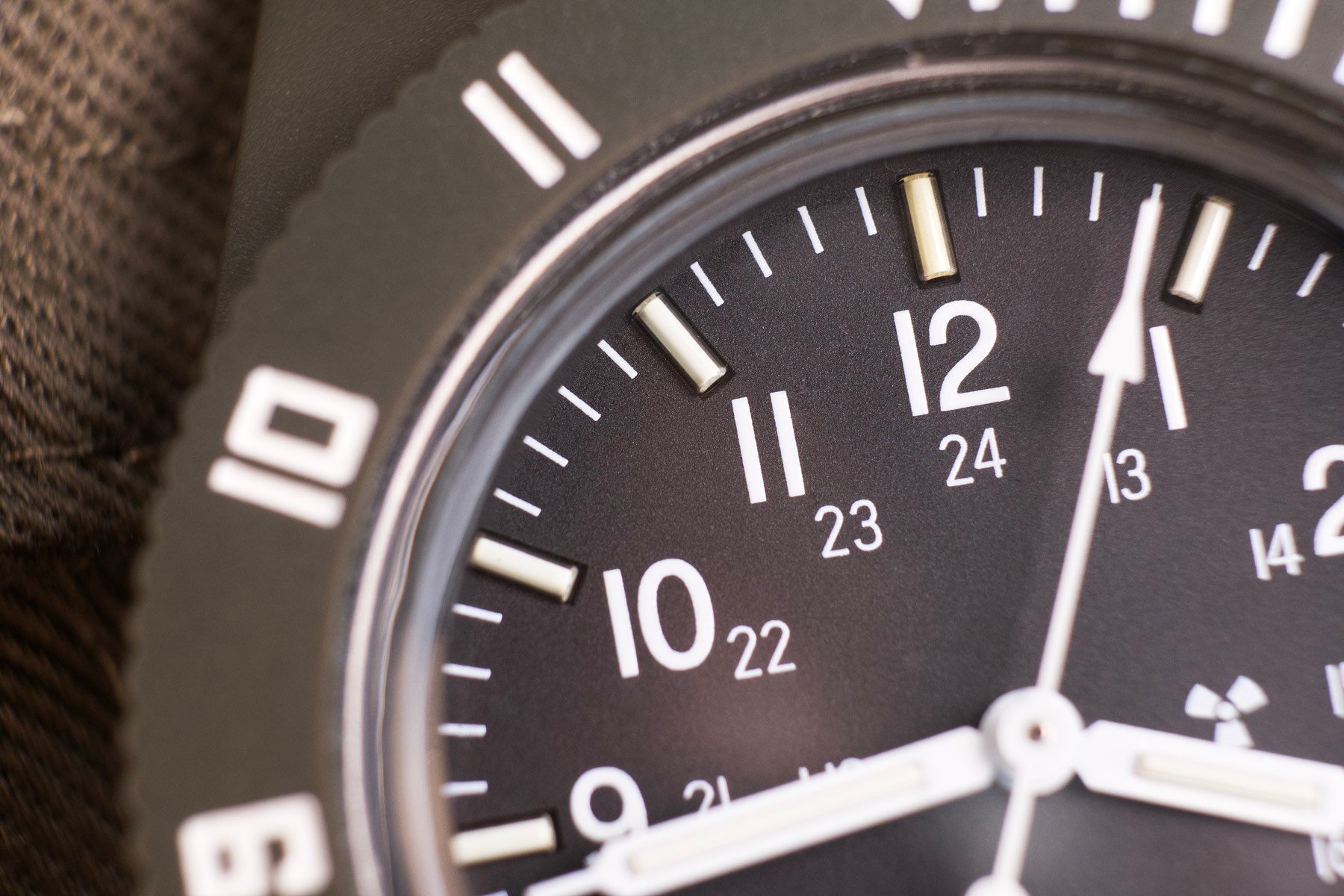 The asymmetrical case is fitted with a 12-hour bezel for tracking a second timezone. The case measures 41mm but wears much smaller due to the 39mm bezel. The watch is powered by an ETA quartz movement with an end-of-life indication. The case back is stainless steel and inscribed with all the government-required specifications.
The dial features the typical military layout. Look closer, though, and you will spot some rather strange lume. The Marathon Military Navigator is fitted with tritium gas tubes. These vials are filled with mildly radioactive H3 gas, which emits light without requiring an external charge. The green glow is not as strong as you would expect from a thick coat of Super-LumiNova, but it does not fade during the night. Additionally, the vial at 12 o'clock glows orange for clear orientation.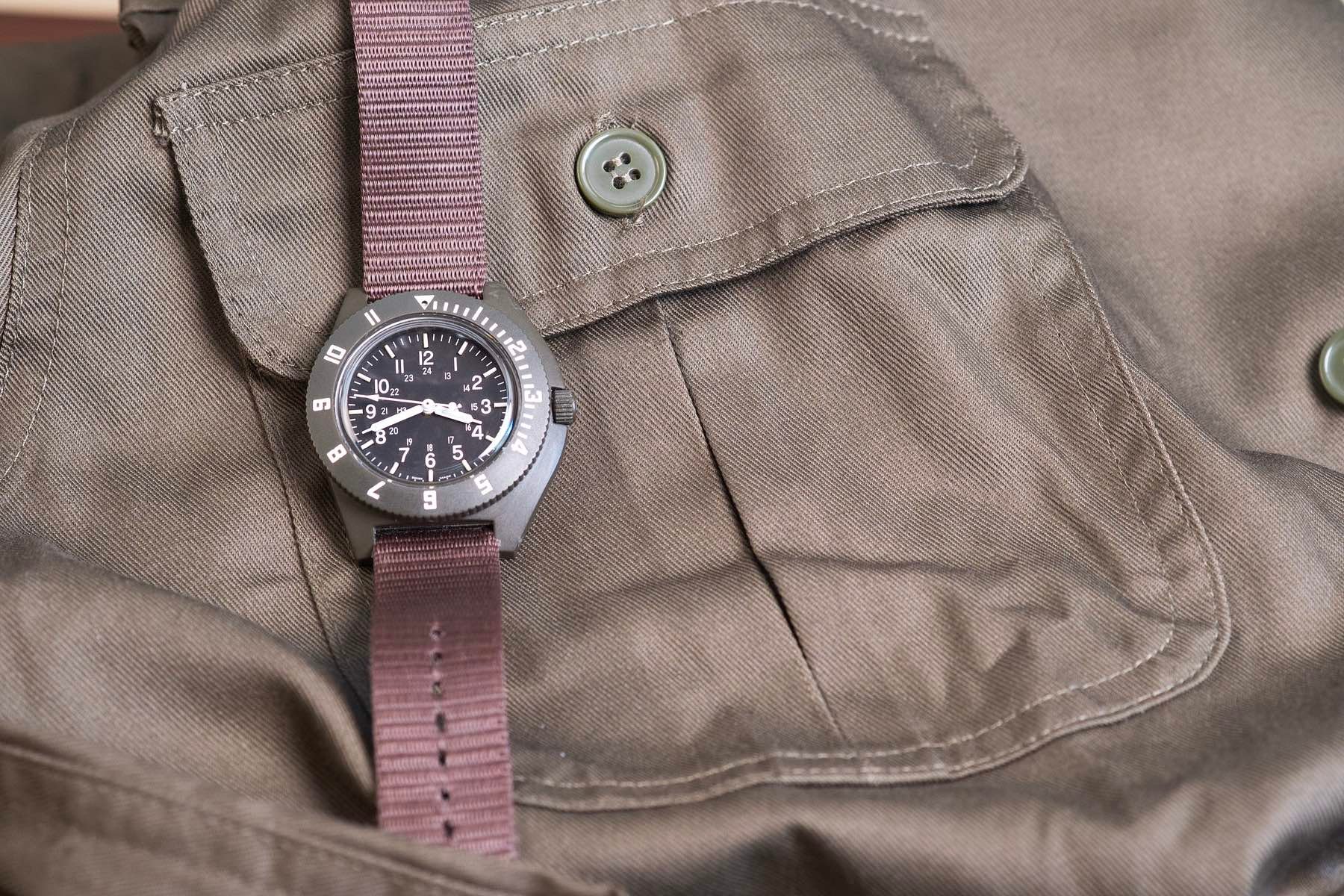 Why I own a Marathon Military Navigator
I hate the term "beater watch" since (to me) it implies that the watch is somehow disposable. Still, I did feel the need for a watch that I could wear during more demanding activities. Think home improvement, garden work, and my hobby at that time, land yachting.
I got this Marathon Military Navigator for precisely those occasions as a birthday gift from my fiancée. And you know what? It has been absolutely perfect.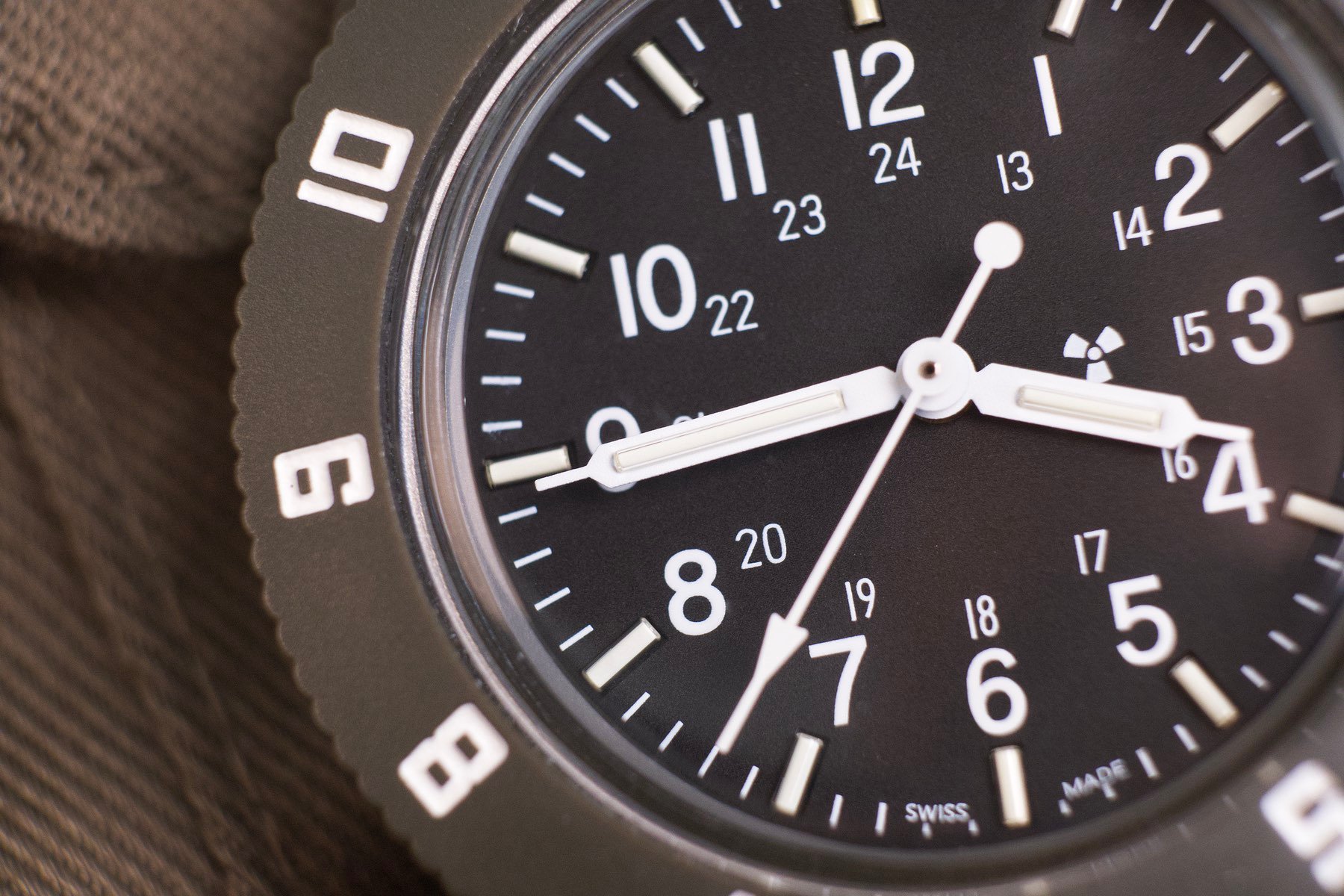 I wore it while fixing up the house that is now home to our little family. I redid a lot of our garden with this thing strapped to my wrist. And I have spent hours blazing up and down the beach in a Blokart with this as my companion. It has also been my watch of choice for weekends away with friends and other trips where I did not want to think twice about my watch.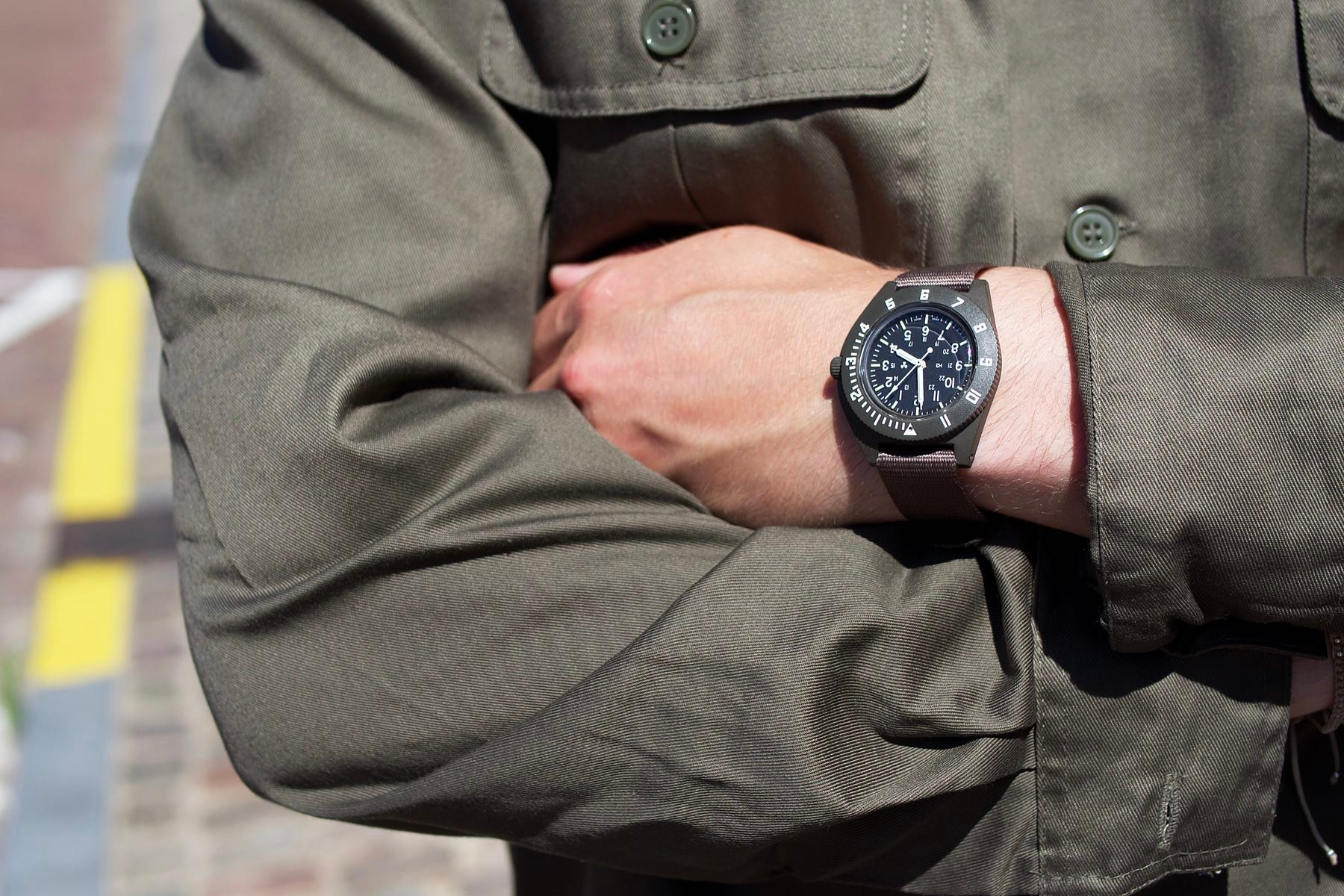 Why it works so well
Two factors contribute to making the Marathon Military Navigator great as a true tool watch. One is the negligible weight, while the other is the compact size and fit on the wrist. These characteristics make the watch almost disappear. It is just so comfortable that you forget it is there while doing your physical activities.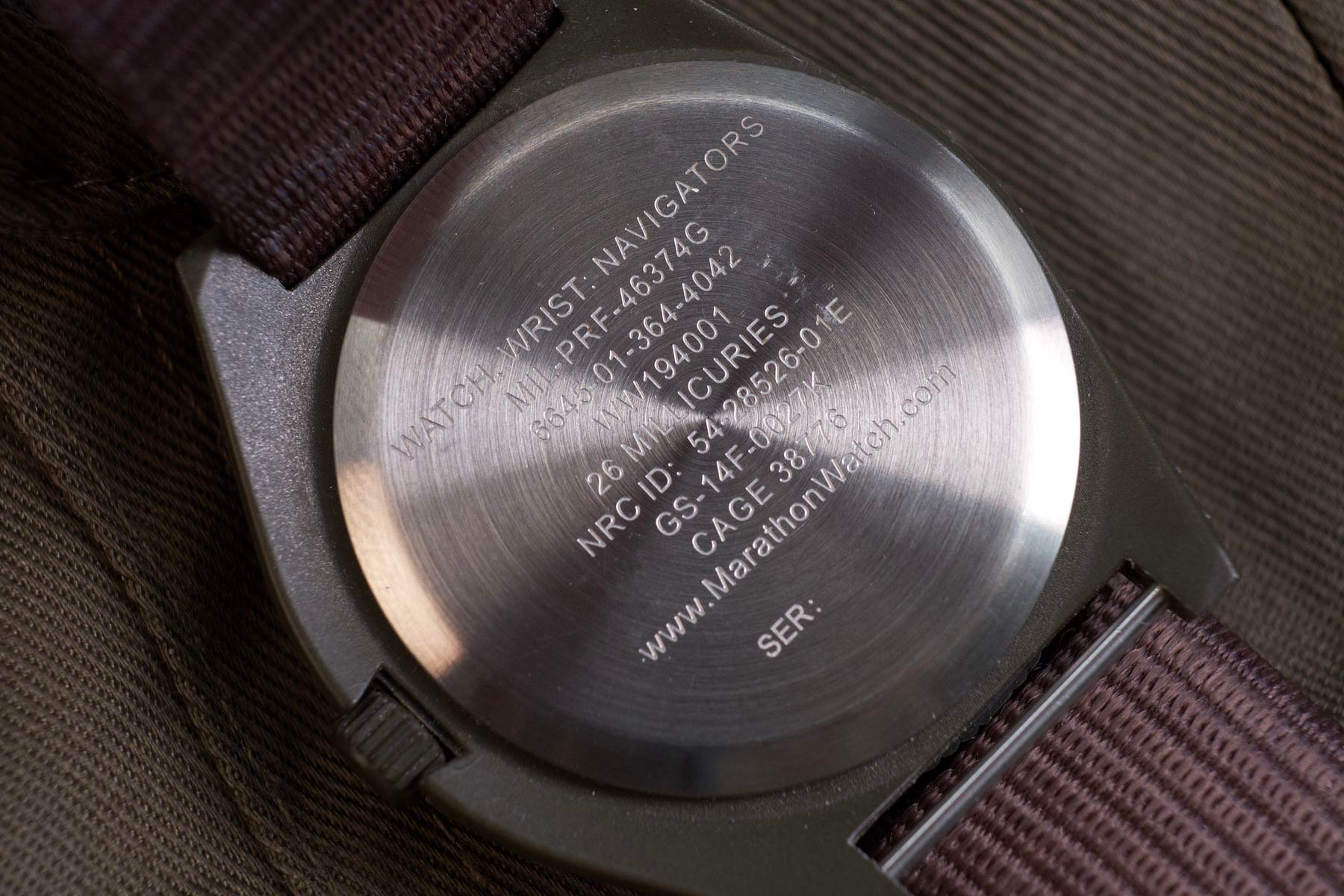 I was a bit hesitant about an acrylic crystal for my "beater". In practice, it has been absolutely fine though. After redoing our house, the crystal was scratched and covered in paint splatter. Ten seconds under the polishing machine, and it was brand new again. I threw the single-pass nylon strap in the washing machine, and that came out fresh as a daisy too (although the color does not quite match the watch anymore, as you can see in the photos). My Marathon Military Navigator looks quite new, despite it having taken a serious beating on numerous occasions.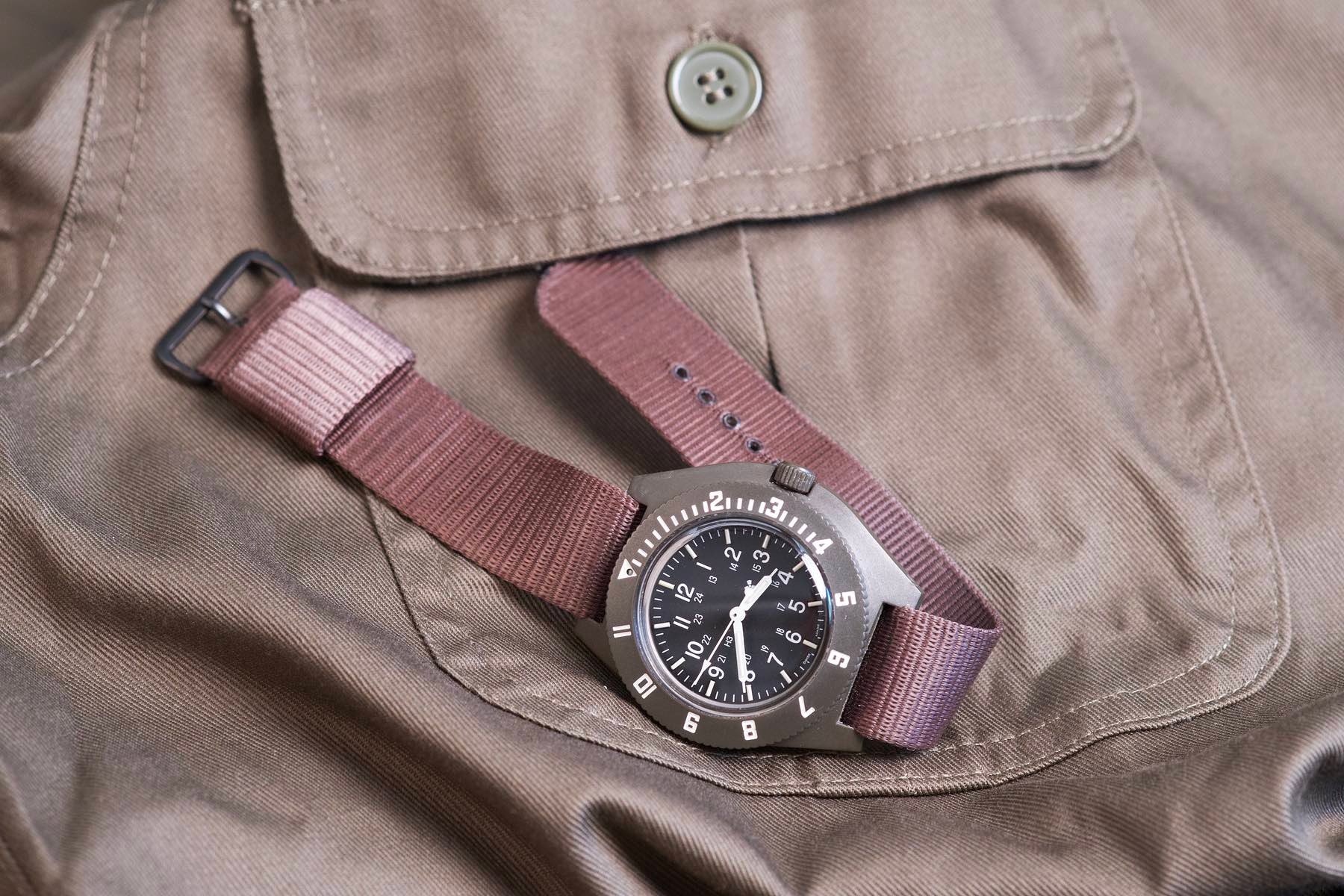 Why I love my Marathon Military Navigator
Of course, being gifted a watch by a loved one gives a certain special meaning to it. But I can honestly say that the watch has grown on me for practical reasons too. The fact that it is there when the tougher jobs need to be done. The fact that it keeps my fancier watches out of harm's way. That just makes it a little more special.
I can also honestly say that I love its looks. Mine is the Sage Green version with no date and no governmental markings on the dial. I think it looks awesome. It reminds me of vintage Vietnam-era military watches. It is so purposeful and functional. And somehow, that results in a very attractive aesthetic. This keeps me from chasing a Benrus Type II.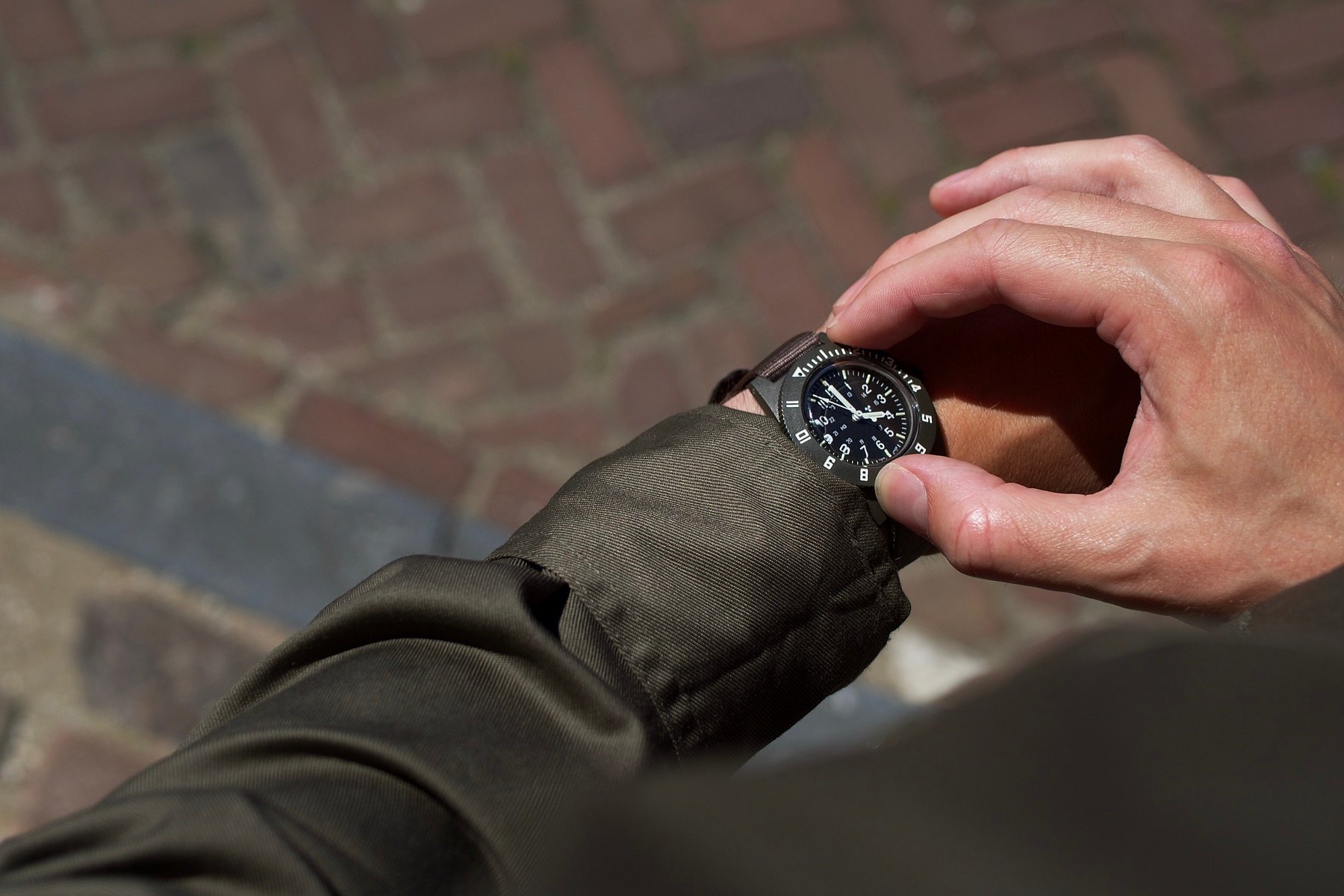 Affordable, but less so nowadays
When my fiance bought the Marathon Military Navigator for me years ago, I believe it was around €250. This makes it the most affordable watch in my collection by some margin. When I recently felt like adding a black one to my collection, I was shocked to find the price is now €383 (region-dependent). I passed on a second one.
It is easy to get a little blasé about prices when you handle watches costing several thousand euros on a daily basis. But let's face it, that is the kind of money the majority of people in the world will not ever see. For many people, €250 is a serious amount of money and more than most will ever spend on a watch. I am happy to report, though, that the Marathon Military Navigator has been worth it for me. I get so much joy and functionality out of this watch.
Its current price seems steep to me. Not that it cannot be justified, but I feel it detracts from the "beater" vibe of the watch. If repair or replacement becomes overly expensive, you no longer feel free to put it in harm's way. Still, my most affordable watch proved to me that you certainly do not have to climb the value ladder to get major joy from our shared watch passion.
So, what is your most affordable watch? Let me know in the comments.