Nienaber Bünde Retrograde
In the first weekend of December, I will be visiting the Watch2008 event. A two day watch event, to be held in a castle in Maastricht. A city with a very nice shopping center and lots of nice watch and jewelery stores.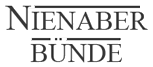 Anyway, one of the exhibitors on the Watch2008 event is Rainer Nienaber, from Bünde/Germany. This watchmaker, born in 1955, created his first wristwatches in 1995. Before that, Nienaber had a repairshop and was primarily occupied with clocks (regulators). Nienaber is a member of the AHCI – the Acad?ɬ©mie Horlog?ɬ®re des Cr?ɬ©ateurs Ind?ɬ©pendants. Other members of the AHCI are George Daniels (Co-Axial design), Paul Gerber, Svend Anderson, Franck Muller, FP Journe, Felix Baumgartner (Urwerk) and our own Dutchman, Christiaan van der Klaauw.
Horlogenieuws.nl, a Dutch blog with the latest watch news, had a topic on Nienaber recently. They covered the Digimat watch, a nice rectangular shaped watch with a jump-hour display. Very nice, and limited to 25 pieces. That's what I call 'limited'. 🙂
After a visit to the Nienaber website, which is a bit of a disappointment really, I was immediately interested when seeiing the Retrograde watches. The disappointment of the website is mainly because it is lacking good pictures, pricing information and specifications on each watch. However, I rather see the Nienaber company putting their effort in creating interesting watches than in their website.
The Retrograde watch comes in several models, but I am discussing this 'The Unique' model here. Only 50 pieces per year, featuring a regulator dial with a jumping hour at the top, followed by a retrograde minute hand and a small seconds hand. The stainless steel case has a 41mm diameter and is 10.8mm thick. The dial has an incredible nice pattern and is made out of silver.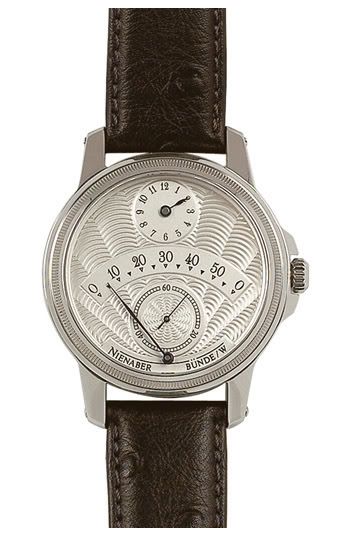 Nienaber used a A.Schild S.A. movement, also referred to as A.S. with caliber number 1130. This manual wind movement was produced between 1936 and 1967. This slow-ticker (18000 bp/h) is a 29.4mm movement, with a power reserve of 38 hours.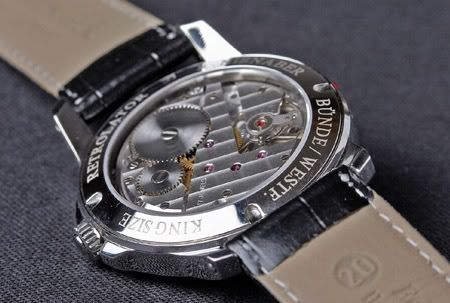 I am definately going to check Rainer's watches out in December. The price of this watch is 6300 euro. An up-to-date price list of Nienaber watches can be found here. Since the used movement is not very special and can be found in lower market brands like MarcelloC as well, I will pay close attention to the finish of the movement and the applied modification. Otherwise I think 6300 euro is a lot of money for this watch.
Do you want to see Nienaber's watches yourself as well? Thanks to Ernie Romers of WatchUseek, one of the Watch2008 partners, I have some entr?ɬ©e cards worth 35 Euro each to give away. Just drop me a line at [email protected]