Not All Watches Have To Be Within Your Price Range For You To Enjoy Them
How is price affecting your view of the watches around you?
The title of this article is actually a command, or it could be one of my own New Year's resolutions. It's just that I've realized that my (dis)interest in certain watches has been due, largely, to how much they cost. For a long time, I simply looked away when I suspected the price of a watch would not be within my reach anytime soon. And that might sound quite logical to you because it also did to me. But it also means that I didn't allow myself to enjoy a lot of the beautiful watches out there that I'll probably never be able to afford.
As a beginner watch enthusiast, I had a certain budget, and that budget determined my focus for my first watch. I genuinely thought that watch would be my first and only watch for the rest of my life. But, like many of us, I quickly fell down the rabbit hole and never climbed back up. That means that my budget for watches has also increased over time and that I started looking at watches I'd never considered before. But it also means that there were many watches out there that I completely ignored simply because they'll never be within my budget. However, since I started working here at Fratello, I experienced how much fun it can be to look at all kinds of watches in all different price ranges.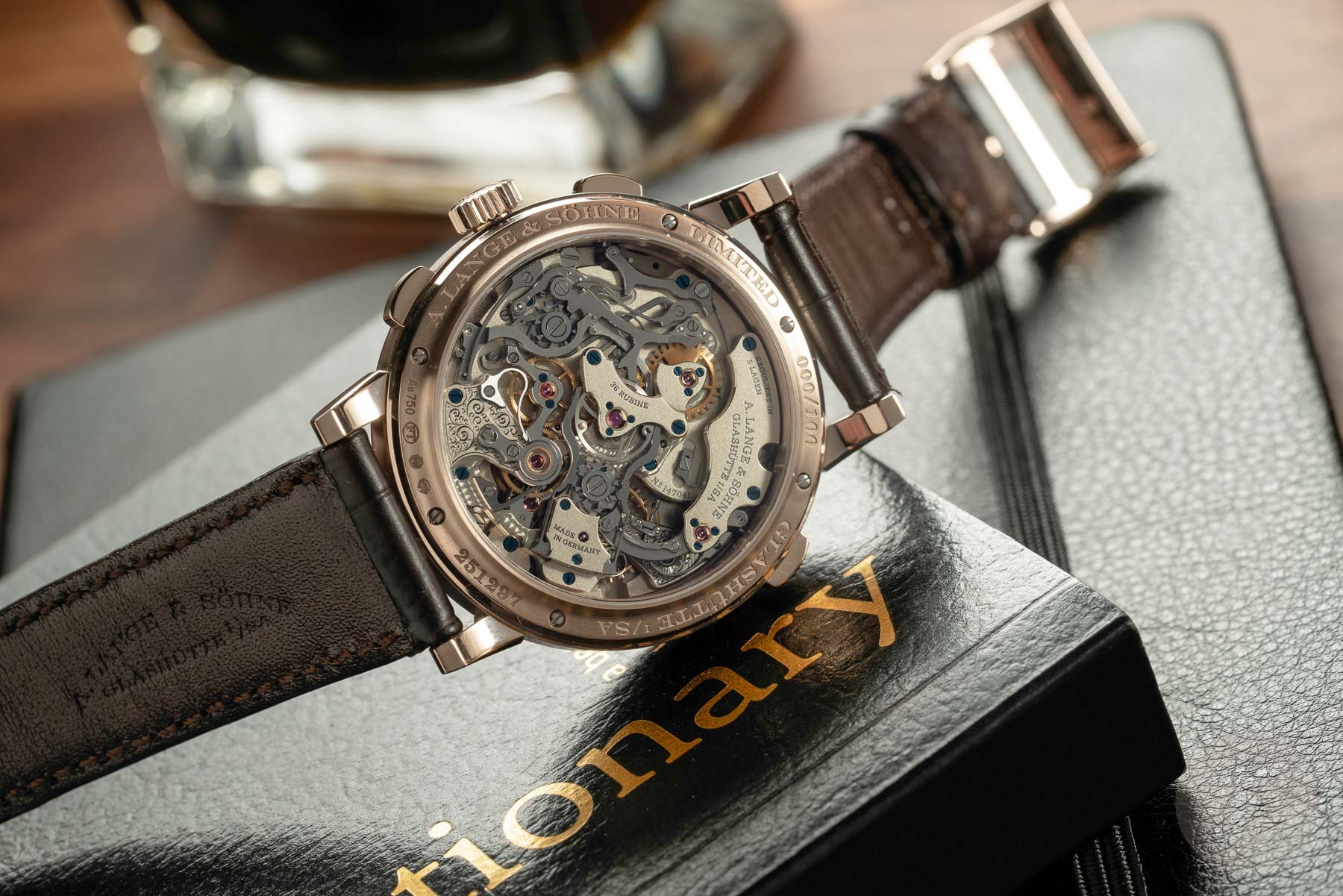 Everything from a few hundred euros to hundreds of thousands
Honestly, I'd be a lot more comfortable with a cap at €5K, but for my own collection, I've never really considered a watch that costs more than €10K. Firstly, I feel there's a big psychological barrier to spending more than that on a watch. Secondly, and maybe even more importantly, my income just doesn't allow for purchases of that magnitude. And borrowing money for a watch or financing it is not something that's in my playbook. So when I arrived at Fratello at the beginning of 2022, my knowledge of watches was very limited to my price bracket of between a few hundred and €10,000.
As soon as I started writing about watches outside that comfort zone, I realized how much fun it is to dive into more expensive and more complicated watches. In that sense, Fratello has also been a great place for me to try new things. We get to see a lot of watches that you would otherwise only get to see if you are a VIP or a brand's high-ticket client. And yes, that includes everything from affordable watches to ones that cost several hundred thousand euros. And this might sound weird, but when working in an environment like this, we get very used to handling watches outside of our own price ranges.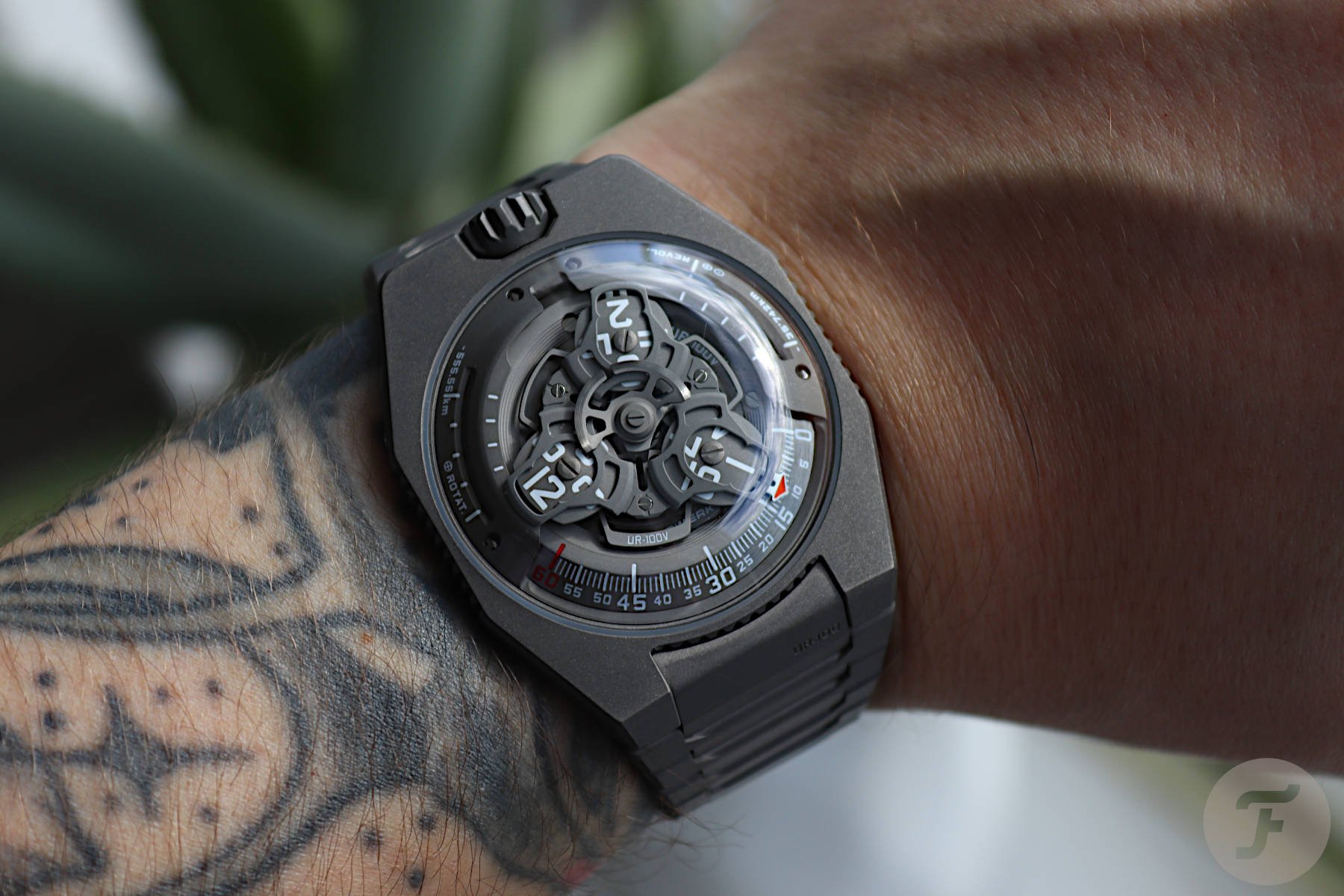 Meeting the giants
Let me name a few that I remember from last year. For starters, there was the A. Lange & Söhne 1815 Rattrapante in Honeygold, a €132,200 watch. Up to that point, I had never seen a Lange watch in person. It was almost like meeting a king or queen for the first time (or at least I imagine so). I also remember that we had the €55,000 URWERK UR-100 FTJ in for review, and I didn't even know how to read the time on it. It's also very much not my style of watch. But it is still such a cool piece, and it also taught me that something expensive doesn't always have to feel very heavy to impress.
Oh, and then there was the Bvlgari Octo Roma Carillon Tourbillon, a watch with a price of €262,295. When I wrote the introductory article about it, I felt such a distance between me and that watch. But when I had it on my wrist in the office later, it was actually quite pleasant. It was the first minute repeater that I had ever handled, and I did so with a lot of care. It was very special to push that button for the first time and feel everything going on behind the scenes of those beautiful sounds. But what stuck with me after having spent time with these three watches was that there are watches to enjoy at every price level. And you can certainly enjoy them, even if they're not yours.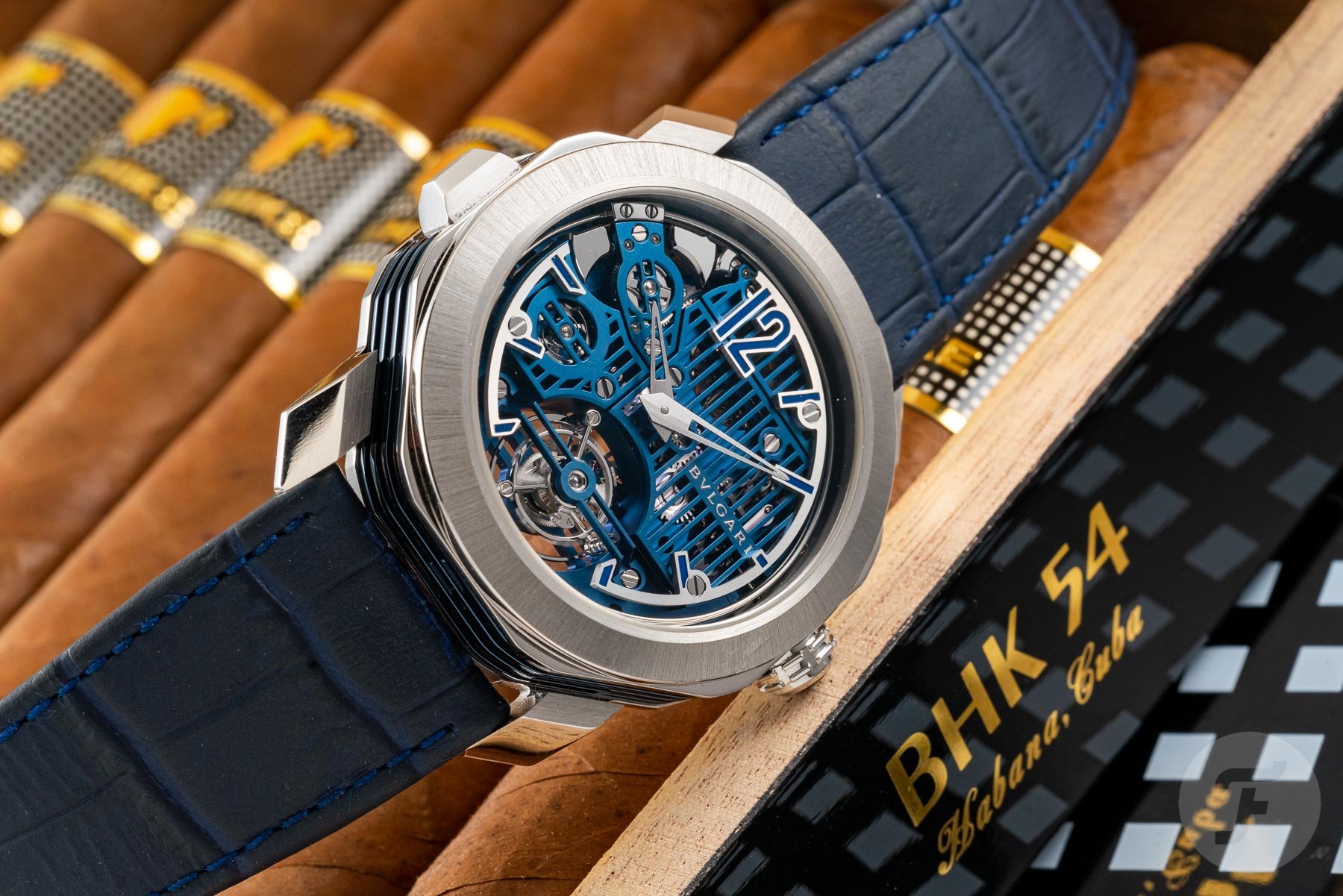 It also changed my view on my own watches
In the past, I had simply ignored such watches, but now I was more or less forced to look into them. And that showed me movements and complications that I had never seen in person before. I experienced high-quality finishing on a whole different level and saw types of watches that I never knew existed. After a while, I noticed that it also changed my view of the watches I own and the ones I was considering adding to my collection. No, I'm certainly not going to ask for that loan at the bank to increase my watch budget. But I did start to pay more attention to the movements inside my own watches. I looked more closely at the way my watches were finished and started considering types of watches that I had ignored before.
What I'm trying to say is that sometimes it's nice to look outside your comfort zone. It can open your eyes to new things that you had never even considered. I'm not saying I'm now going to look for a minute repeater or a rattrapante as my next watch. However, I am sure that the watches mentioned above, among others, opened up my eyes to the most recent addition to my collection.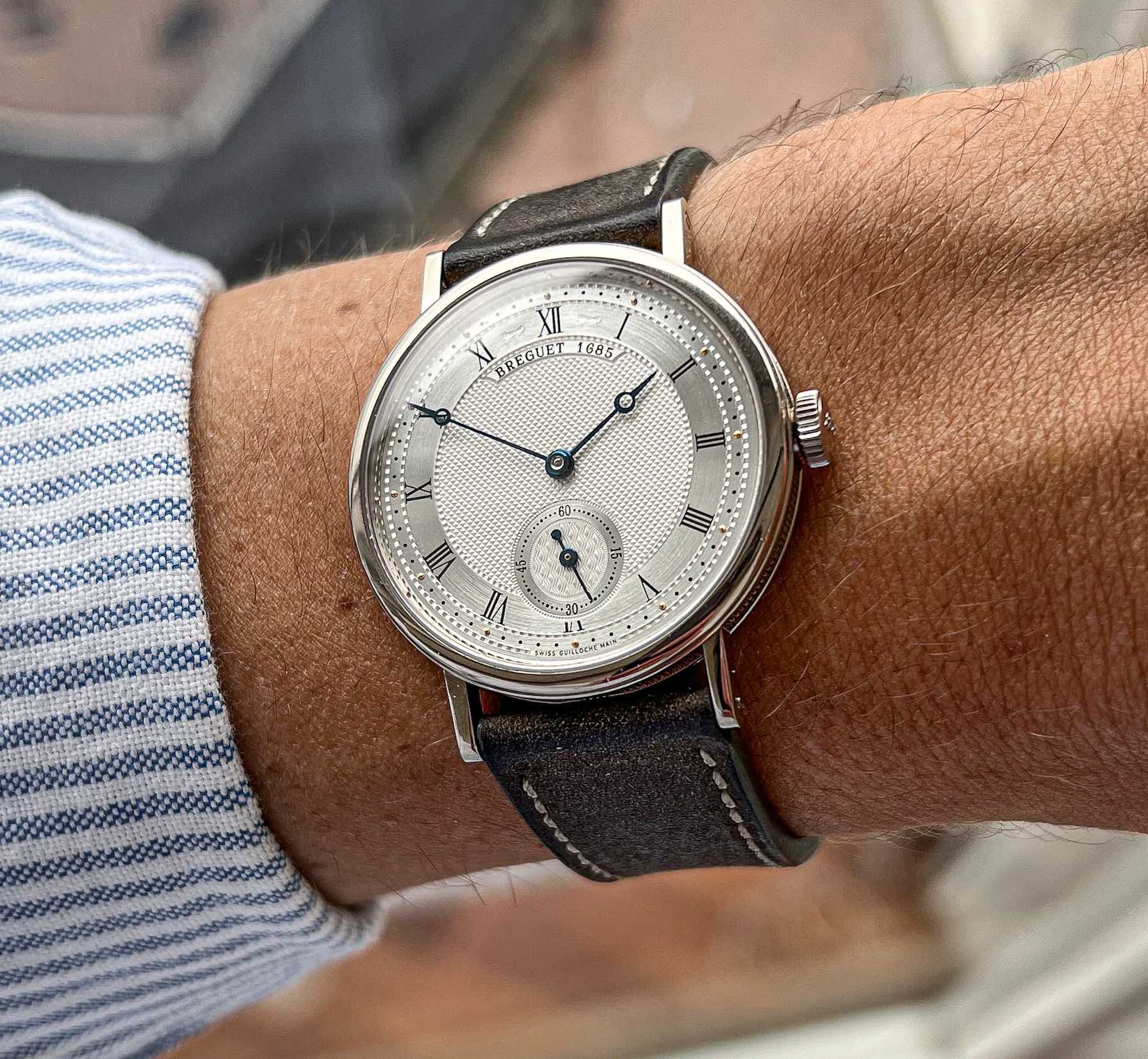 A watch I would've never considered buying before
I had never really looked into Breguet as a brand. I had always considered its watches to be out of reach for my budget. Furthermore, Breguet's style of watches always looked a bit too classic to me. But when I recently saw a Breguet Classique 5907 at a get-together, I was immediately sold. Its dial looked perhaps even more impressive to me than those of the watches I mentioned above. The hand-wound movement looked like a piece of art, and the overall finishing was way above that of all my other watches. I put it on my wrist, and it was love at first sight. At previous get-togethers, I had never really looked at the Breguet watches on the table because I simply wasn't able to appreciate the craftsmanship that went into creating them. This time, though, it felt like I had crossed the threshold.
But, as impressed as I was, I was also convinced that it would be out of reach. Then I started to look into the prices of these watches on the pre-owned market. To my surprise, they actually started at the limits of my comfortable watch budget but were a lot more within reach than I had expected. I'll save the full story for another day, but the owner of the Breguet and I decided to trade watches, so now I'm the proud owner of a Breguet Classique 5907! And I'm sure that would've never happened if I hadn't opened my eyes to all the different kinds of watches in different price ranges.
Do you look at watches that are out of your price range, or do you ignore them like I used to do? Let me hear your thoughts in the comments below.
You can also find and follow me on Instagram: @fliptheparrot