Now on Kickstarter: Bólido Black Edition
Self-winding mechanical watches with iconic design 100% made in Switzerland at a totally un-Swiss price.
While Bólido Watch has only started-up in late 2017 with Kickstarter funding, the two initiators Pierre Nobs and Simon Husslein are very experienced and competent watch-guys and this shows in the product.
Sketched with a few minimalistic strokes, the Bólido is unique and archetypical; it just won the RedDot Design Award 2018.
Click here to get to the Bólido Black Edition Kickstarter campaign.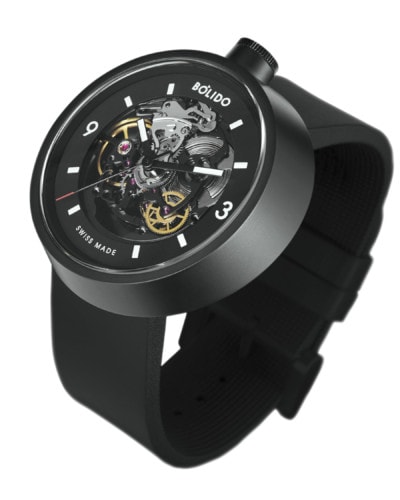 In their second Kickstarter campaign currently online and active, the two protagonists introduce Bólido «core», an astonishingly contemporary skeleton timepiece at an unbelievable price. Until the end of June, this stunning watch can be pre-ordered for merely CHF 595, instead of the regular price of €/CHF 990!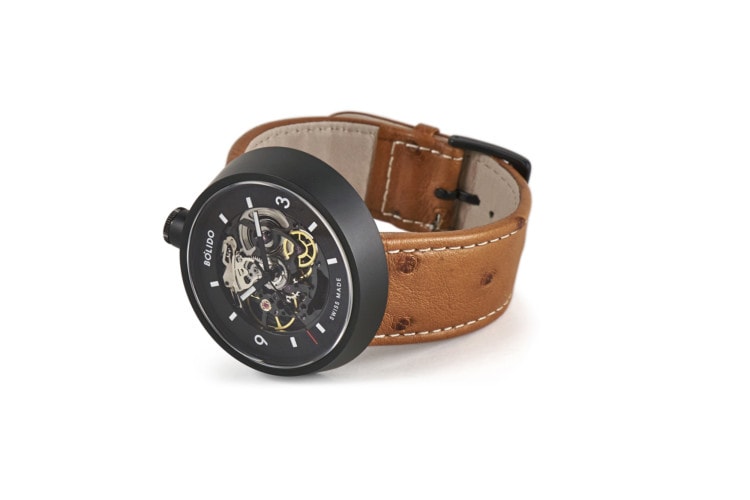 Click here to get to the Bólido Black Edition Kickstarter campaign.
Definitely worthwhile to take a closer look at the spec's.
A stainless steel case with a monocoque construction ensuring water-resistance to 100 metres, sapphire crystal, caoutchouc strap. (An optional strap with genuine ostrich leather is available at extra cost)
What about the movement?
The STP6-16 skeleton version of the STP1-11 regulated in 5 positions according to COSC standards; its static parts are PVD coated in black and contrast beautifully with the moving components.
With the bold and equally black case an altogether striking timepiece.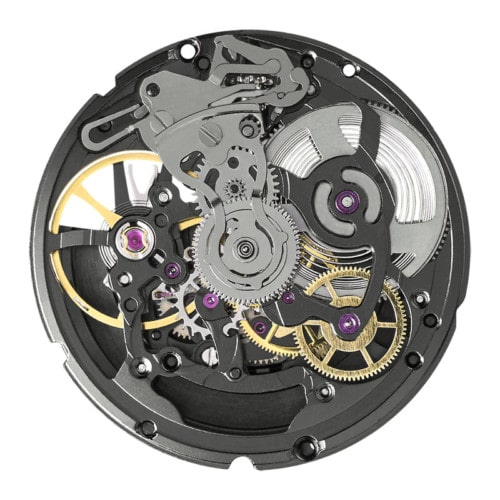 The Black Edition models «pure» and «halo» with closed dials are almost a steal at €/CHF 395 (regular at 690), especially considering that they are Swiss-made according to the new ordinance. Inside ticks the ETA compatible STP1.11 with a handsomely decorated oscillating mass; it is equally well regulated to run with great constancy.
Click here to get to the Bólido Black Edition Kickstarter campaign.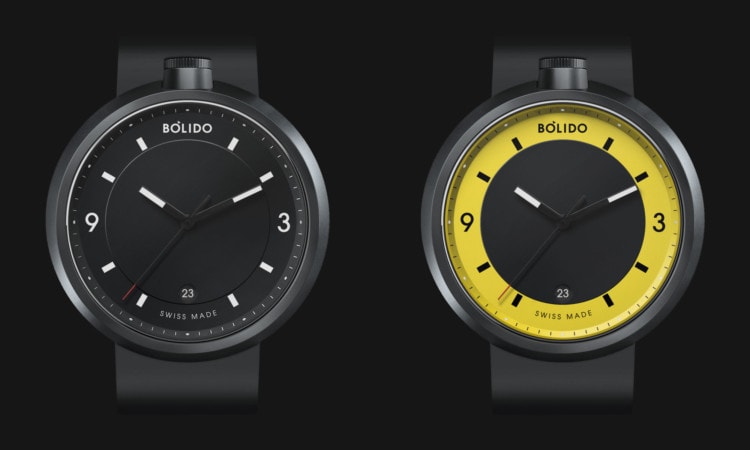 One inevitably raises the question, how these prices are possible. A close and critical look at prototype and samples from last year's production gives no hint of any savings on materials or quality; everything appears solidly Swiss and proper.
The two-year manufacturer's warranty is backed-up by Bólido's service centers in Switzerland, Germany (for the EU), Japan and the USA (also for Canada). Experienced Swiss-trained watchmakers work according to the motto «A watch is worth only as much as its service».
The answer to the question is the statement: «Bólido uses Kickstarter in its true sense of the word, to finance the first production series, always the hardest obstacle. Instead of owing and paying interest to a bank (if such could be found), we rather give backers our cost-price».
Watches with similar look and specs are in the market at upper 4-digit prices; reason to grab one of these hot Bólido babies at Kickstarter before it's too late.