Omega Caliber 321 – Prints From Springs+Gears
We talk to Bill from Springs+Gears about these amazing prints
Last January, Omega announced the re-birth of the caliber 321. On July 20th, Omega showed us their first watch with this legendary column-wheel movement, the Speedmaster Caliber 321 in Platinum.
We are also eagerly awaiting Omega to announce something with the caliber 321 movement in less precious metal, of course. But for those who can't wait, Springs+Gears now offers a beautiful print of this caliber 321 in two sizes. And in two colors.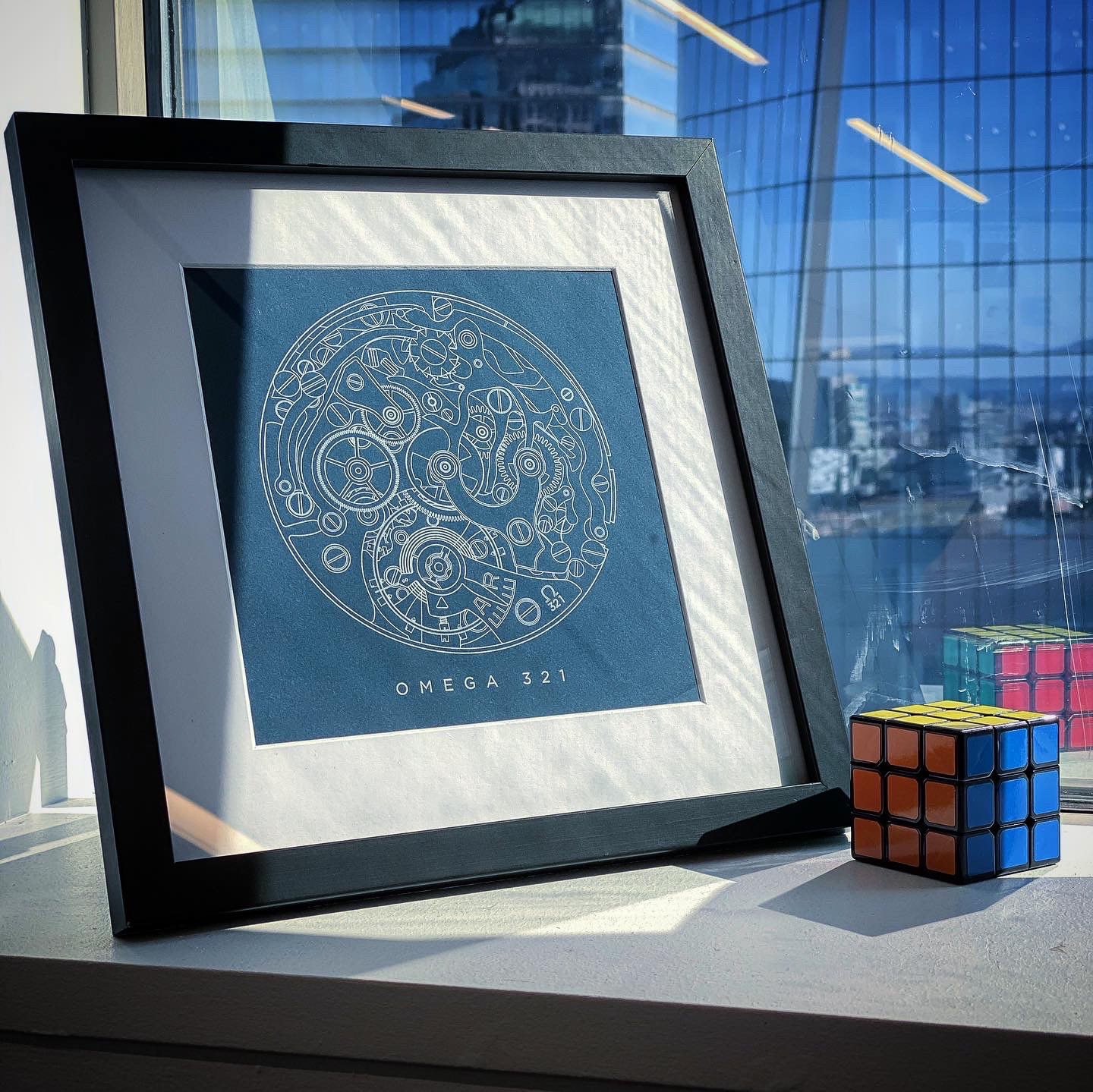 Last weekend, we spoke with the owner of the Springs+Gears webshop. He is the proud owner of a beautiful vintage Speedmaster 2998-6 and always admired the caliber 321 that's inside of his watch. An attractive movement to admire, he lets us know, especially compared to some of the competition out there. Since 2019 is the 50th anniversary of the Moonlanding, the caliber 321 movement is the first he is offering in print. Later on, you can expect some other (legendary) movements to become available as well.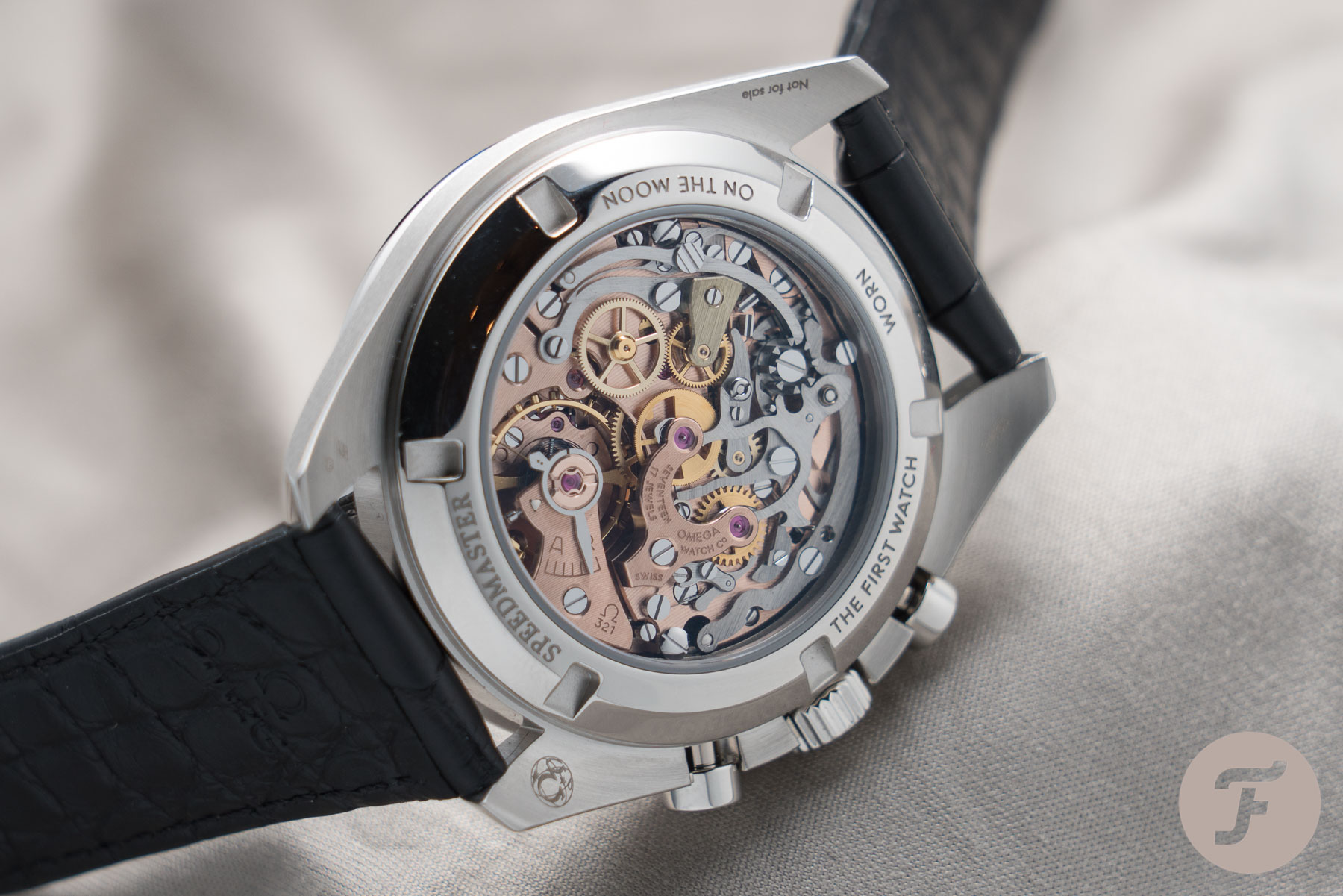 We shot some more questions to him that he was happy to answer.
Can you tell us something about the letterpress procedure?
"I chose the letterpress procedure primarily because I am a fan of the method myself, and it is one I knew I could produce on my own. When I was thinking about this project, I knew I wanted my prints to be high quality, hand made, and have a personal touch. These prints are not outsourced to a printing company but actually printed by me in a print shop. I feel like buyers in the watch world appreciate that kind of attention to detail and quality.
I draw the movements on a CAD tool for precision and I use high-resolution photos of movements as reference. From there I export the drawing into Adobe Illustrator, apply the different line thickness and the text under the movement. Then I export the file and send it to a company here in New York State called Boxcar Press. They take the digital file and make a photopolymer plate that I use on a letterpress machine.
The letterpress itself is an old Vandercook Universal I proof press, and I print at a cooperative letterpress studio here in Brooklyn, NY. For a membership fee and an hourly rate, I can reserve time and print. I can usually print about 40-50 in an hour of the large posters. My two sizes are 15×15″ (38.1cm) and 8×8″ (20.3cm). I can print a little faster with the smaller size."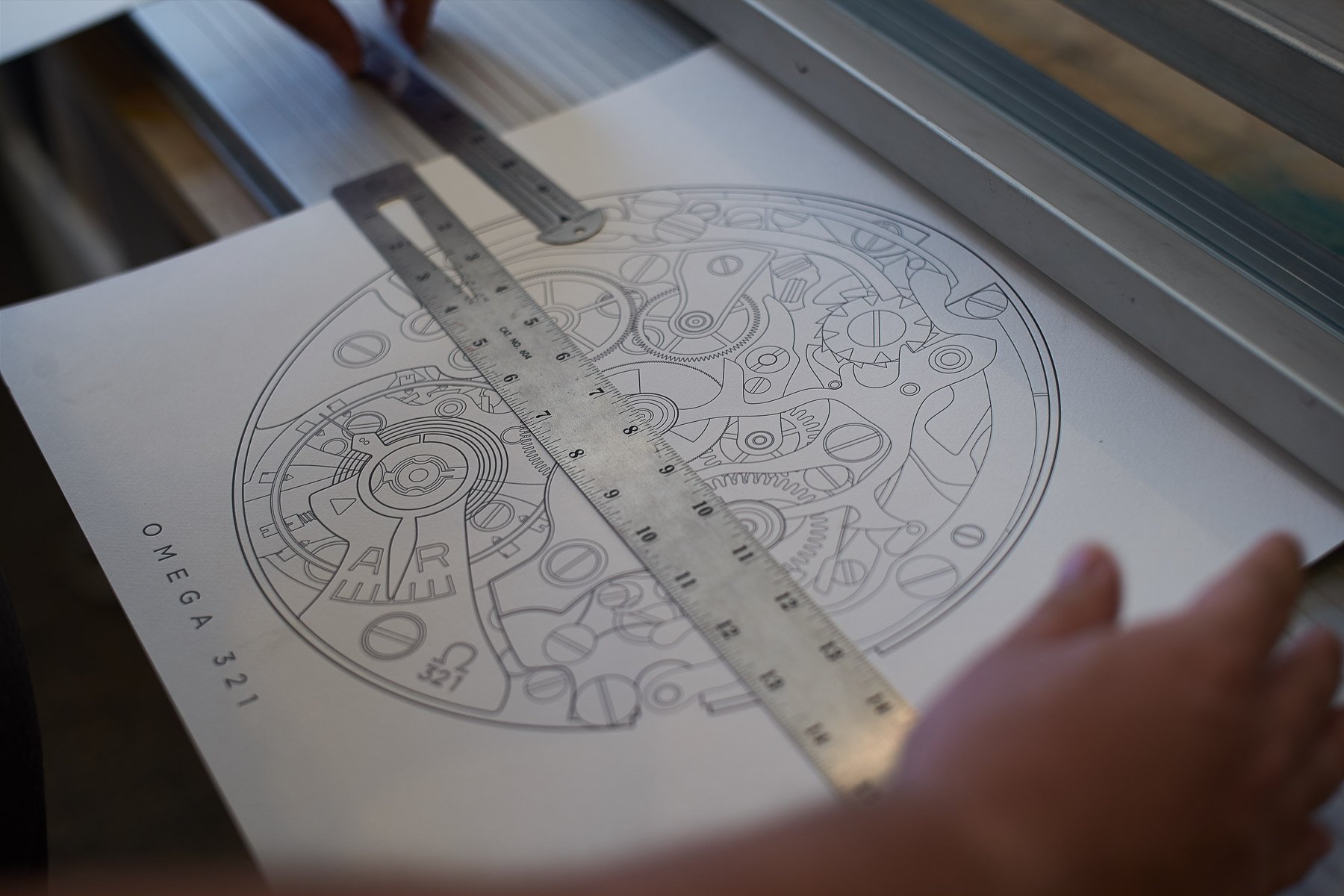 Do you use a special kind of paper?
"My white paper is made by a company called Legion paper company. The paper is 90% bamboo and 10% cotton. Sustainability is important to me. Bamboo grows approx 3m per day and it's not harmful to the environment. My blue paper is made at a company called French Paper Company and they are 100% hydroelectric powered."
What other movements can we expect in the future?
"Right now I only have the Omega 321, but before the holiday I hope to be selling the Omega 1861, Valjoux 72 and the Longines 13ZN. I like classic manual-wind chronographs. After that, I may do the Heuer cal 11 or 12 and the Zenith El Primero movement.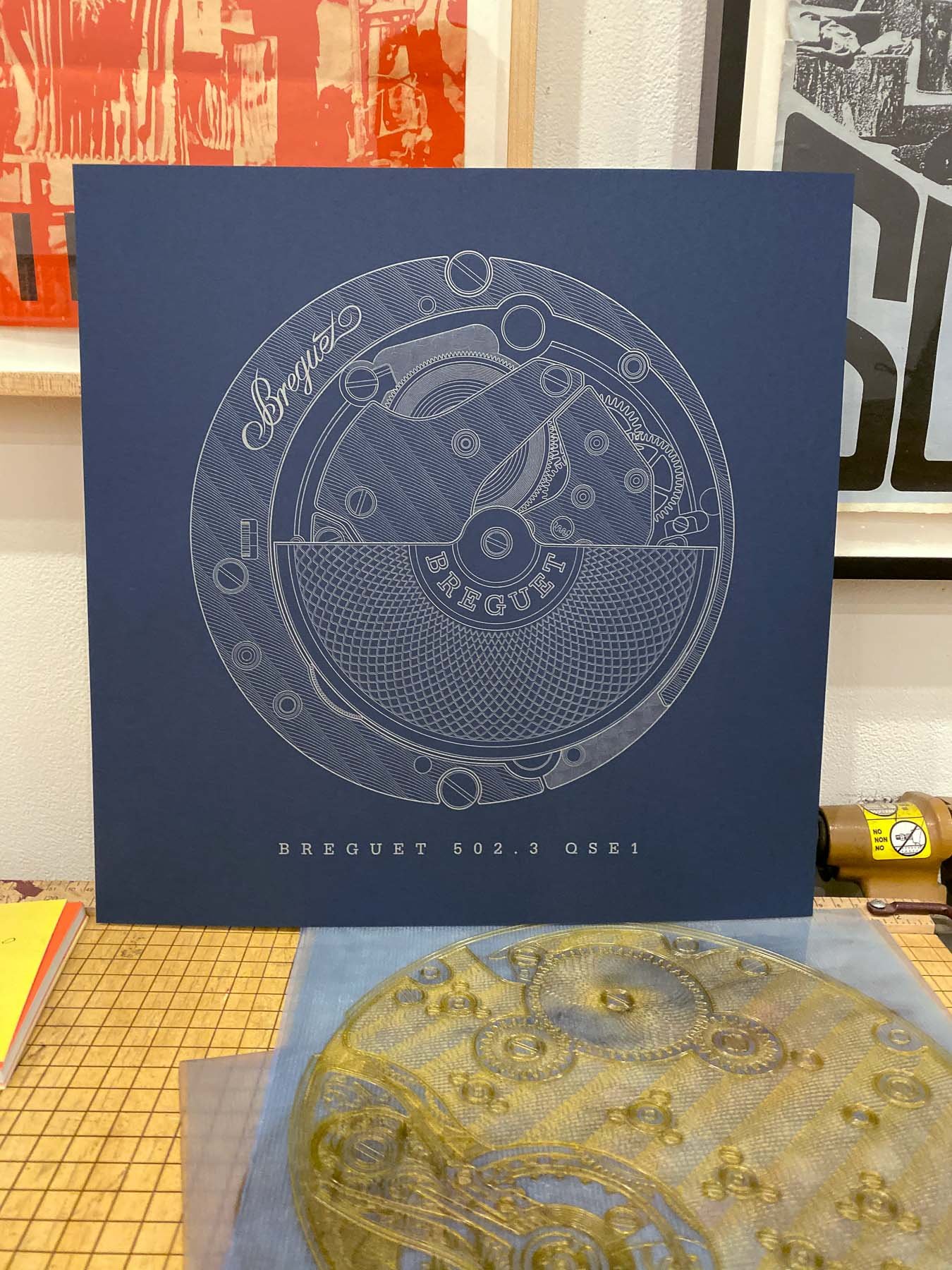 I also take custom order prints for customers and have produced the Breguet 502.3 QSE1 for a lovely woman's wedding. Her father bought her a Breguet when she got her first job selling watches at Tourneau, so she ordered a print to gift him for her wedding. The other one was for a nice gentleman who ordered a Lange 1815 Up Down, and wished to have his custom engraved L051.2 movement as a print as well. People can email or direct message me for a quote. Prices vary depending on the complexity of the movement."
More information and ordering via Springs+Gears. Prices start at $30USD. You can find more examples of their work on their Instagram feed here.
All images by Jeremy Davis, except for the blue paper prints (by Bill of Springs+Gears).