Speedy Tuesday – One Of The Last Omega Speedmaster Professional 145.012 Watches
It is Speedy Tuesday! No SIHH or EurCHF-crisis can do anything about that! Today we show you one of the very last Omega Speedmaster Professional 145.012 models. Introduced in 1967 as a successor of the Speedmaster 105.012, with new pushers and a new case back (non stepped). Besides the 105.012 (Armstrong and Aldrin's watches), the 145.012 was worn by Apollo astronauts (Apollo 11's Michael Collins for example).
In terms of technical specifications, the Omega Speedmaster Professional 145.012 is the last model that had a caliber 321 movement. The column-wheel chronograph movement based on Lemania's 2310 movement. A movement also used by Patek Philippe and other high-end watch brands for a long time, be it with a different finish.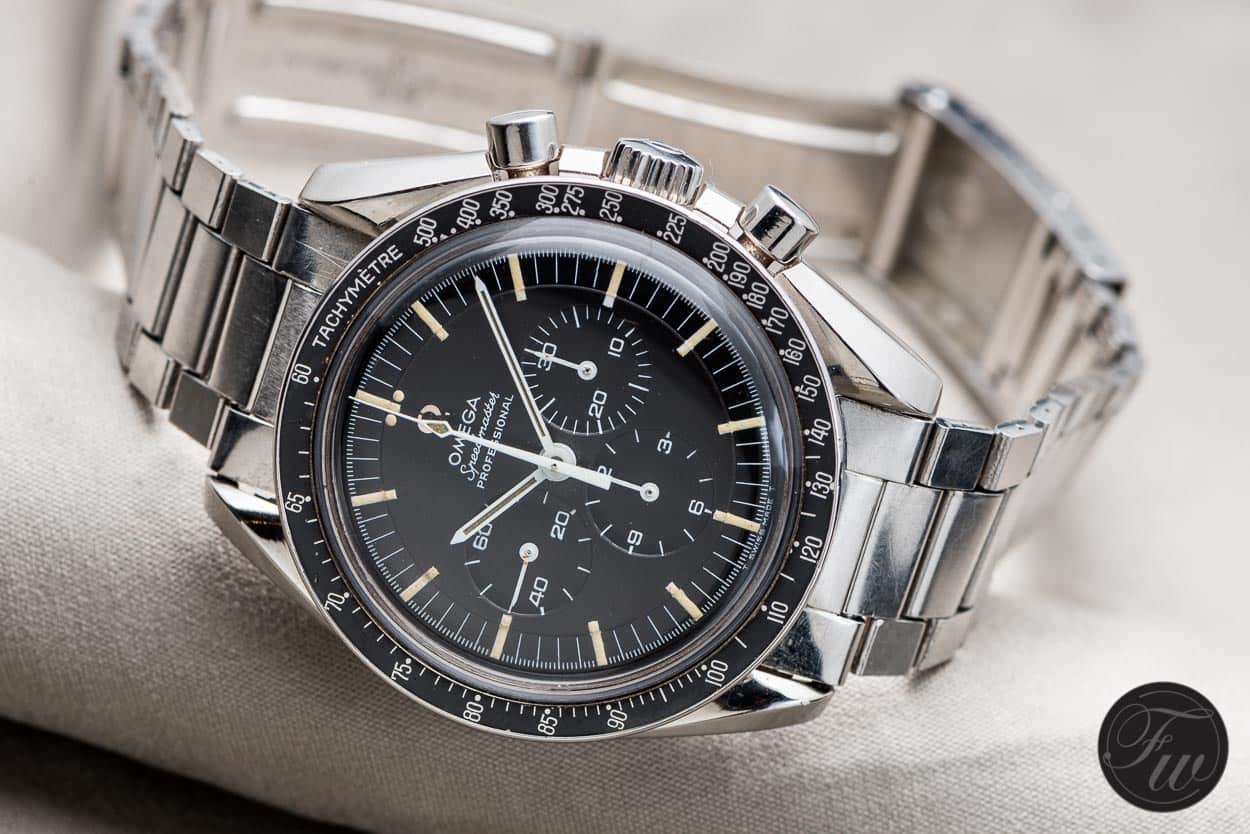 Omega decided to replace the caliber 321 with caliber 861 and did so in 1968. The year they also introduced the dial with printed Omega logo and a new set of hands. The movement was replaced because the caliber 861 ought to be more accurate and cheaper to produce. It lacks a column-wheel but uses a shuttle cam instead. As a result for example, pushing the chronograph start and stop buttons doesn't feel as silky as on the caliber 321 Speedmasters.
However, you've probably heard about transitional models in those years. Omega Speedmaster Professional 145.022 watches with a dial with applied Omega logo, but with a caliber 861 movement. So there was a period where reference numbers 'crossed' each others paths.
The Omega Speedmaster Professional 145.012 you see here, appears to be just like one of those transitional 145.022 models but don't let the second hand fool you! This is one of the very last Omega Speedmaster Professional 145.012 watches that Omega produced and delivered. In 1969! A year after Omega introduced the 145.022 with new movement and dial, they still produced a couple of those 145.012 watches with caliber 321 movement. Also the Moonwatch Only book (that we reviewed here) talks about a range of serial numbers of the 145.012 that was used in 1969. Although we did not check the serial number of this watch, we have no reason to doubt it as it is in the good hands of the Omega Museum in Bienne.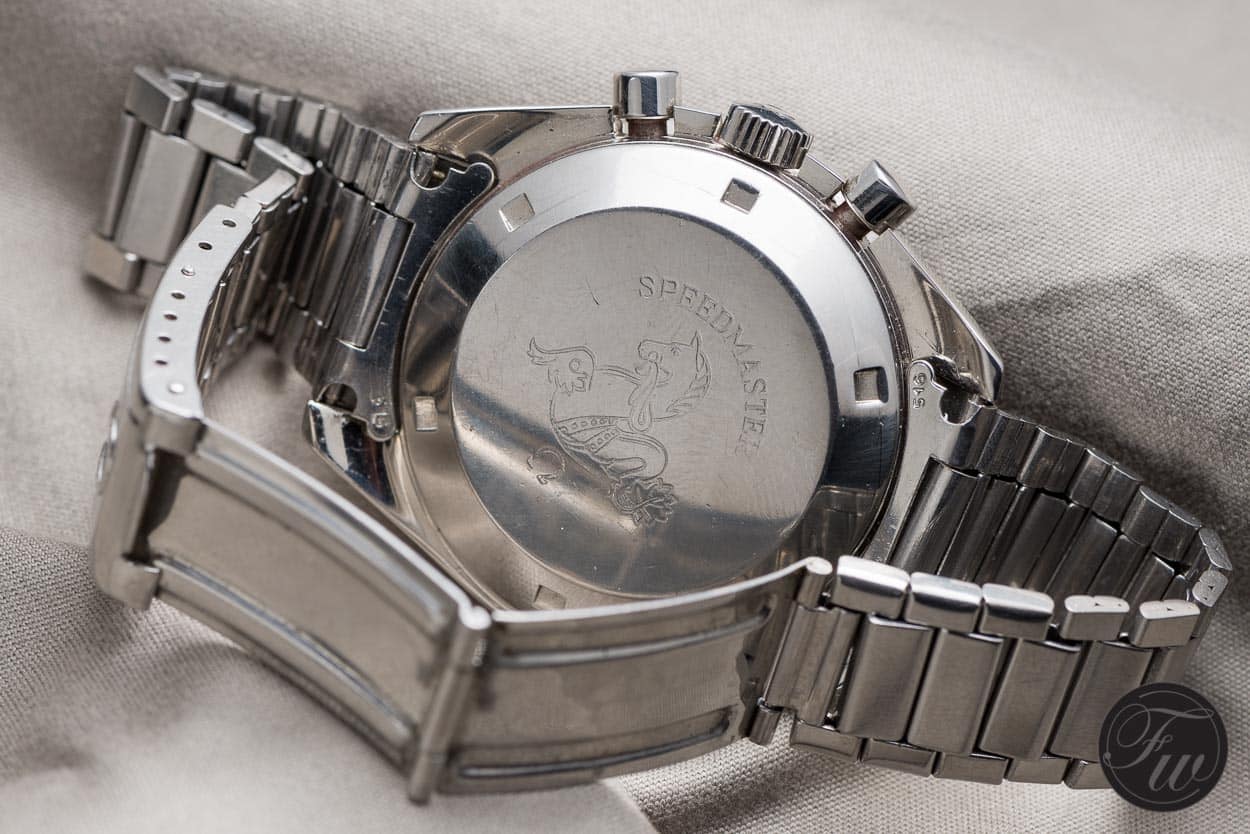 As you can see, the case back has the Seahorse logo engraved just like the other 145.012 models and early pre-Moon 145.022 models.
Since the older Speedmaster references are getting more and more difficult to find in a good condition (105.012, 105.003, 105.002, etc.) the 145.012 might be the right pick for you if you are looking for an Omega Speedmaster (pre-) Profesional pre-Moon with caliber 321 movement. Keep an eye on the sales forums over at Omegaforums.net. You might be able to come across that beautiful Omega Speedmaster Professional 145.012 there.