Omega Speedmaster Professional 145.0808 (1987) With A Mexican Holzer Bracelet
While most Speedmaster collectors are very focused on the 1960s and 1970s, I'd say that the 1980s and 1990s are also interesting for a number of reasons. To start with the 1990s, these watches are often very complete (meaning boxes, warranty card, booklets etc.) and those with a tritium dial (up till 1997) have the tendency to get this beautiful yellow-ish coloured hour markers and the same applies for the lume on the hands. On top, you will find that the 1990s models have this very handsome looking bracelet with reference 1479 (also till 1996) with a strong tapering towards the clasp. The 1980s also has a number of interesting models, and I am going to explain one of them for today's Speedy Tuesday article here on Fratello.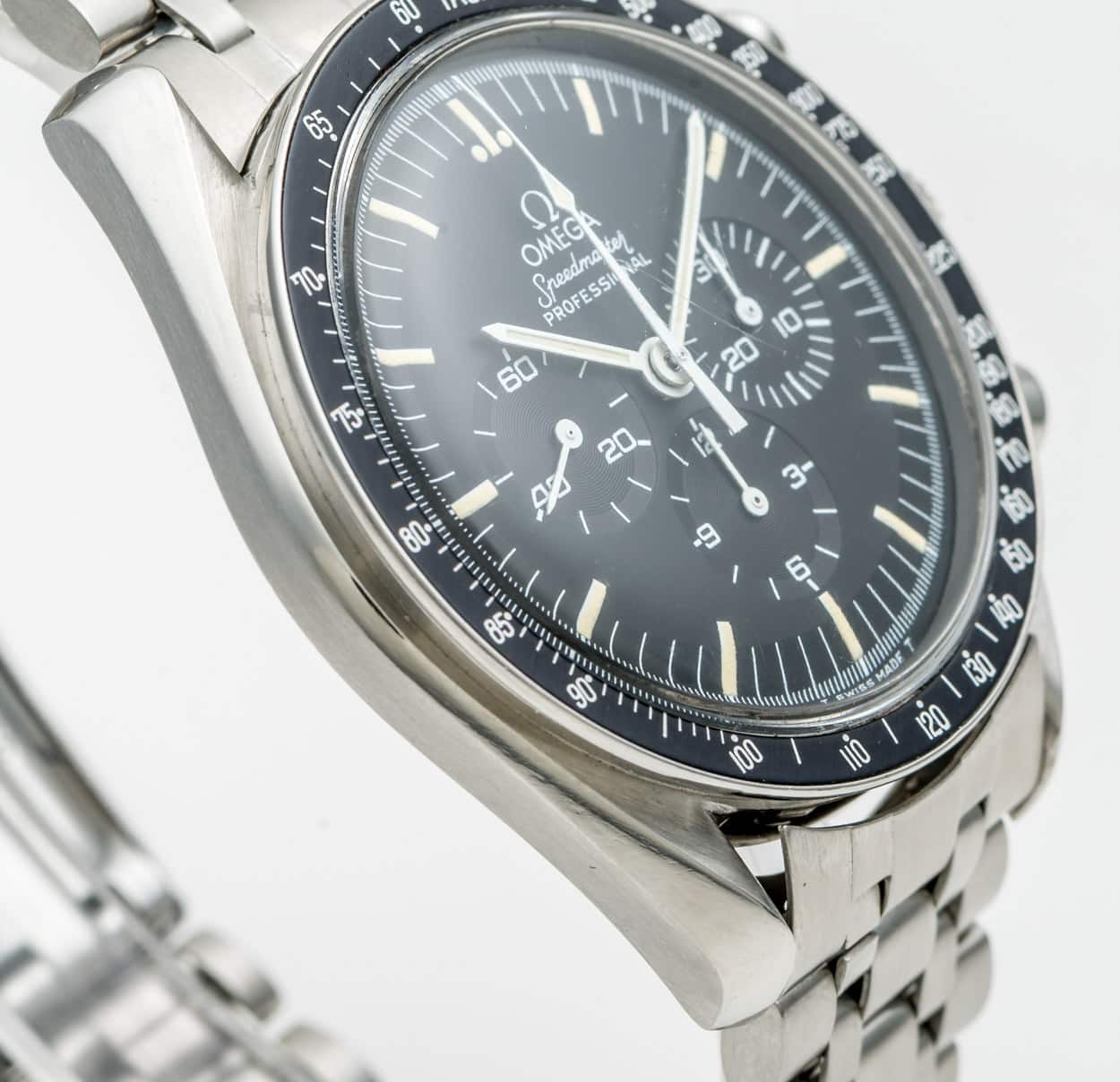 Speedmaster Professional 145.0808
In the 1980s, Omega still produced a lot of awkwardness when it comes to the Speedmaster. The Speedmaster Mark series continued with the Teutonic model for the German market, there were three different Speedmasters with a Moonphase indicator and there was, of course, the Holy Grail reference 376.0822. However, the regular Speedmaster also continued, as the 145.0022 and later on as 3590.50 (and variants).
Sapphire Case Backs
In 1980, Omega introduced the first Speedmaster Professional with a sapphire case back. These were commemorative models for Apollo XI (and in fact to celebrate the re-qualification for the space shuttle mission) and only available in precious metals. Approximately 300 of them were made in gold (reference BA345.0802), and only 20 in white gold (reference BC345.0802). All of the white gold watches and about half of the yellow gold watches were delivered to the German market, at the time an important one for Omega (and the Speedmaster). Not only did these watches have a sapphire case back, but these Speedmaster models also had slightly different movements from the normal Mooonwatch production. Both came with the Lémania based caliber 861L, where L stands for Luxury (finish). In fact, these were not copper coloured but rhodium plated and with two extra jewels (19 instead of 17).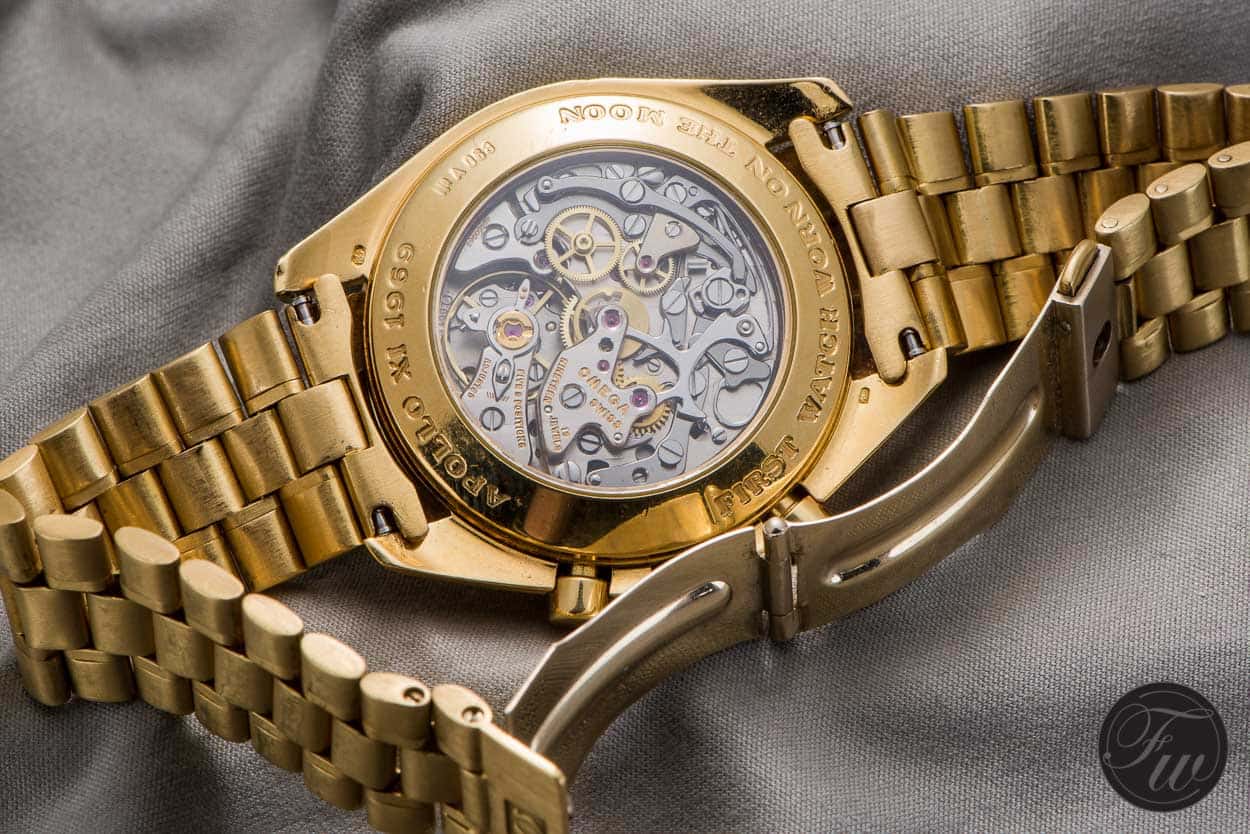 Caliber 863 Introduced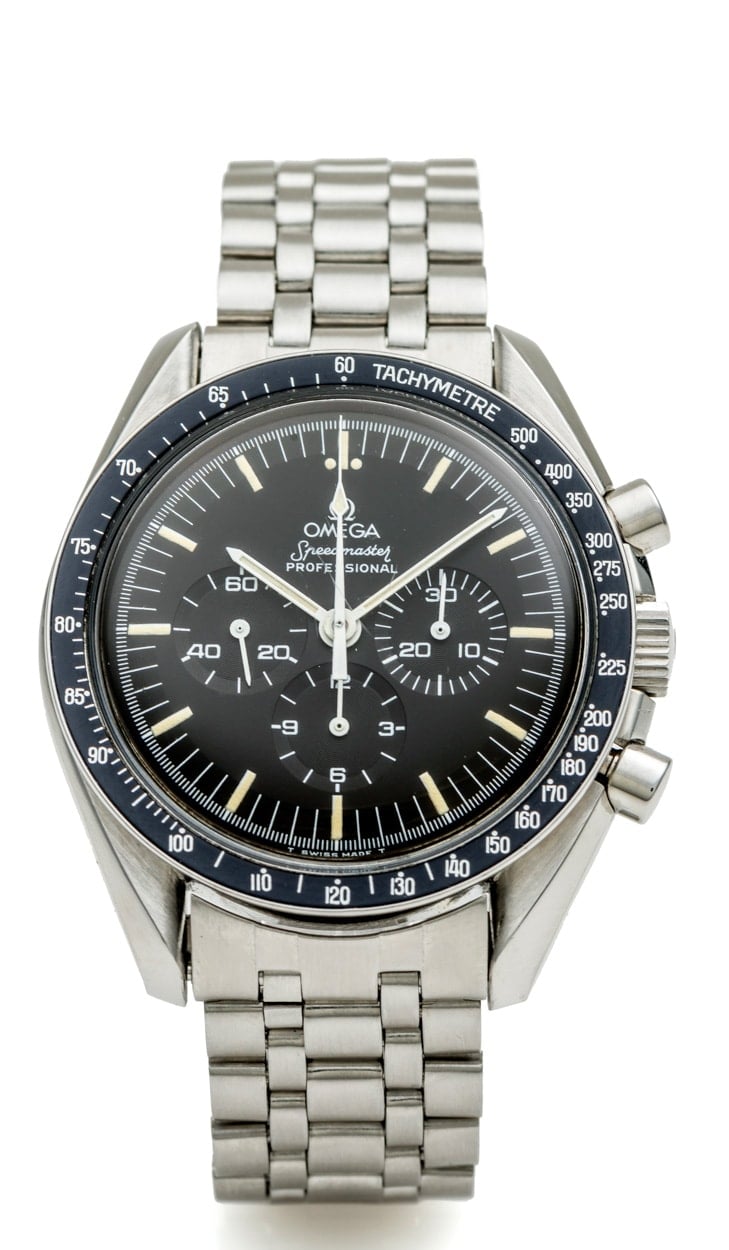 Interestingly, at the time a sapphire case back on a sports watch was very uncommon. Even Patek Philippe only did so on special requests only, for their most important customers.
Then, in 1985, Omega even started to fit sapphire case backs on the stainless steel Speedmaster Professional with a caliber 863 movement. This movement had a copper coloured finish (and no Delrin brake), which was much later replaced by the caliber 1863 (still in production). These stainless steel watches normally came on a reference 1450 bracelet (with ref.808 end-pieces) or the reference 1447 bracelet (with ref. 805 end-pieces).
These Speedmaster Professional models with caliber 863 movement and sapphire case back were numbered and assumed is that there are only 1000 of them produced at the time. We are talking about the reference 145.0808 watch (on leather, and reference 345.0808 for the version on a stainless steel bracelet). The normal reference for the Moonwatch with steel case back and caliber 861 movement was 145.0022 at the time (and about to change to 3590.50 in 1989).
Each watch was engraved on the case back with an individual number and the same number could also be found between the lugs. This is quite unique, as we don't find numbers between lugs of other Omega references. Besides that, it might be actually the first steel sports model to have a sapphire case back that shows the mechanical movement.
We'd be happy to learn if there were others before, so please contact us if you know of such a watch.
Mexico
The story about the watches we have for you today is even more 'rare' than the 1000 produced ones with a sapphire case back between 1985 and 1988. Of these 1000 watches, within the very specific serial number range of 48,169,000 and 48,169,999, only 40 pieces were shipped to Mexico. These watches are the reference 145.0808, so without a stainless steel bracelet. As you have seen already, the watches we have here do have a stainless steel bracelet. So that would officially make them a 345.0808, but that's not the case. They have been shipped to Mexico as a 145.0808 without a bracelet, and for that matter, it is also believed that these watches were sent 'head only', so without a leather strap as well.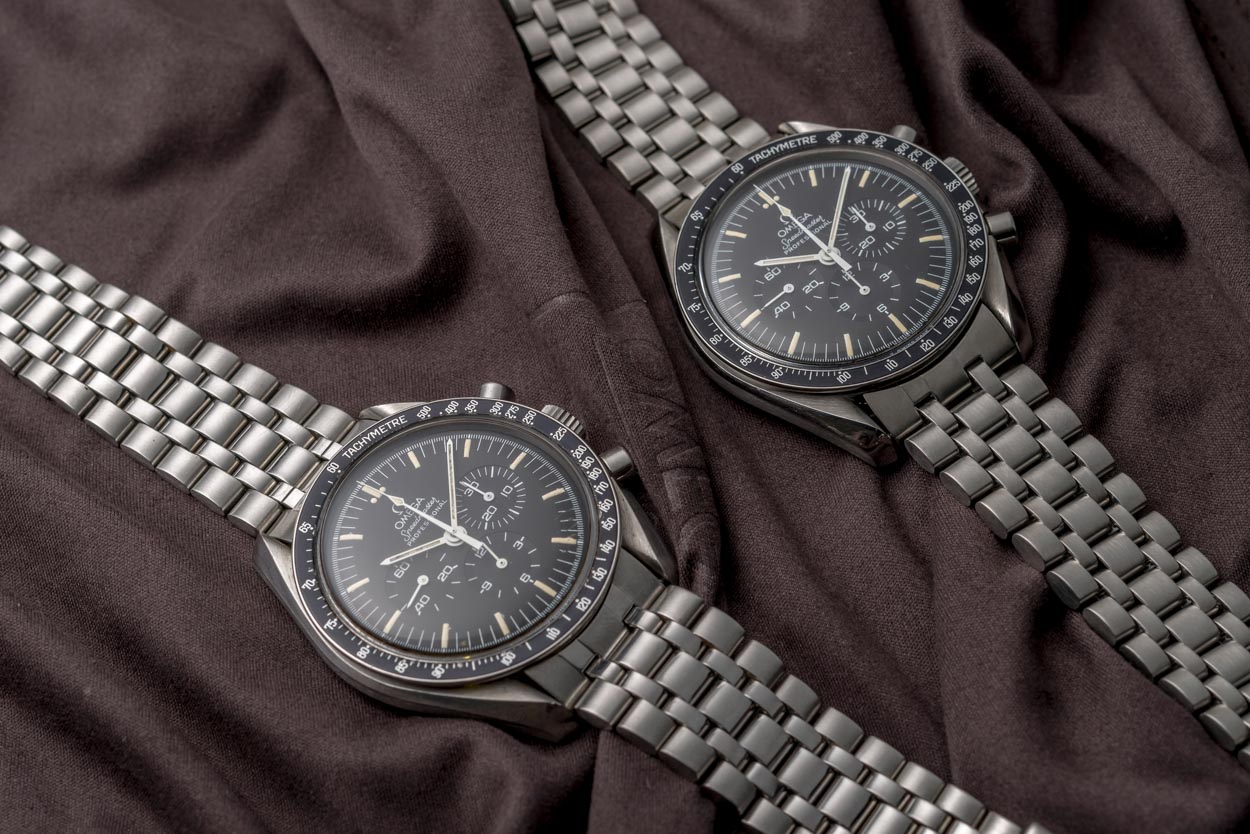 It was previously believed that these were delivered on leather straps to Mexico, but some recent research reveals that they were instead fitted locally in Mexico with Mexican made Omega "jubilee" bracelets by the Mexican distributor Holzer y Cia SA. The distributor name is the same signature found on inner clasp as well as the year of production of the bracelet itself. Holzer had been producing Omega bracelets in Mexico since the 1960s, but we didn't realize the reason they ordered this batch without bracelets was to fit them with their own.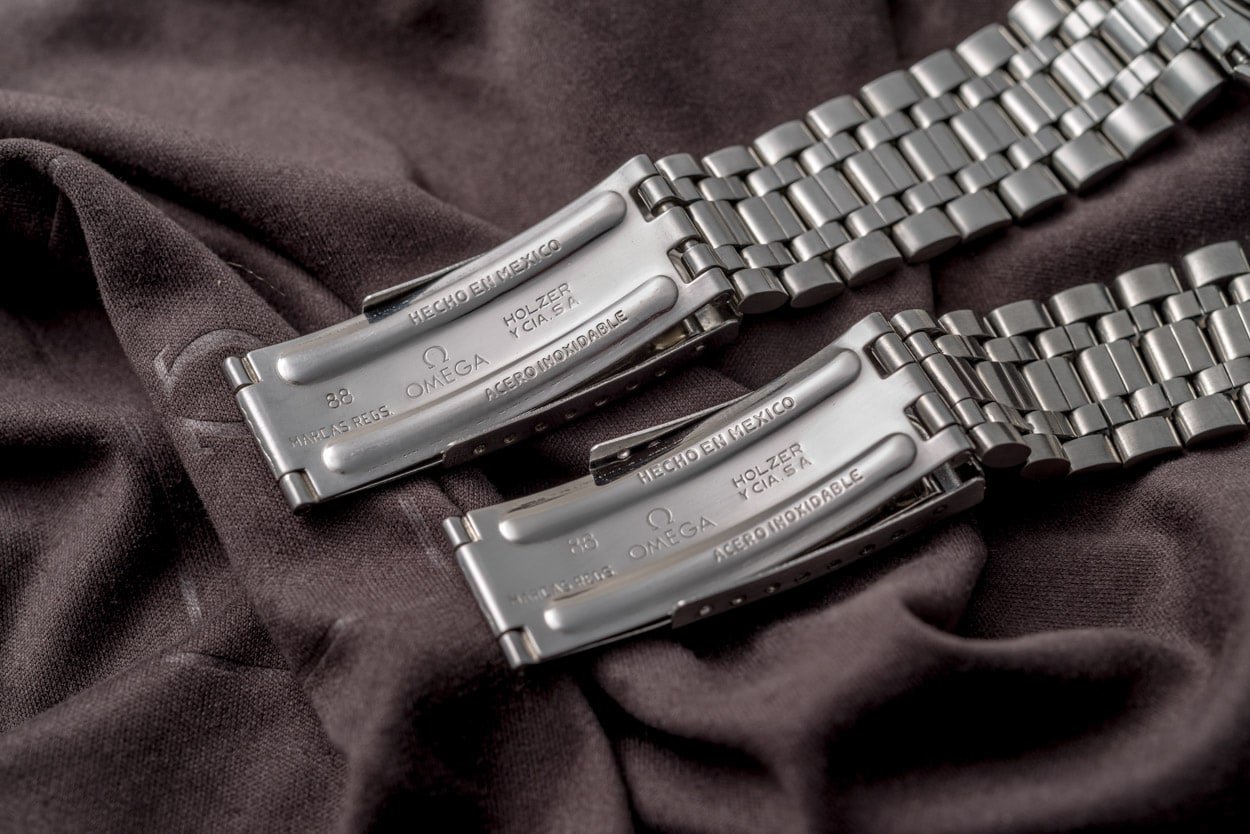 These two examples of 145.0808 were manufactured in 1987 and delivered to Mexico according to their Archives extracts, with no mention of the bracelet of course. The bracelets have different dates and most likely were fitted from stock upon sale in Mexico at different times. One is from '86 and likely sold first, while the other is from '88, so presumably was sold a year later. Below, a photo of the two Extract of the Archives from Omega in Biel that shows all the relevant information, except the fact a bracelet was fitted later on of course. The Extract only indicates how a watch left Biel, not how it ended up or looks today.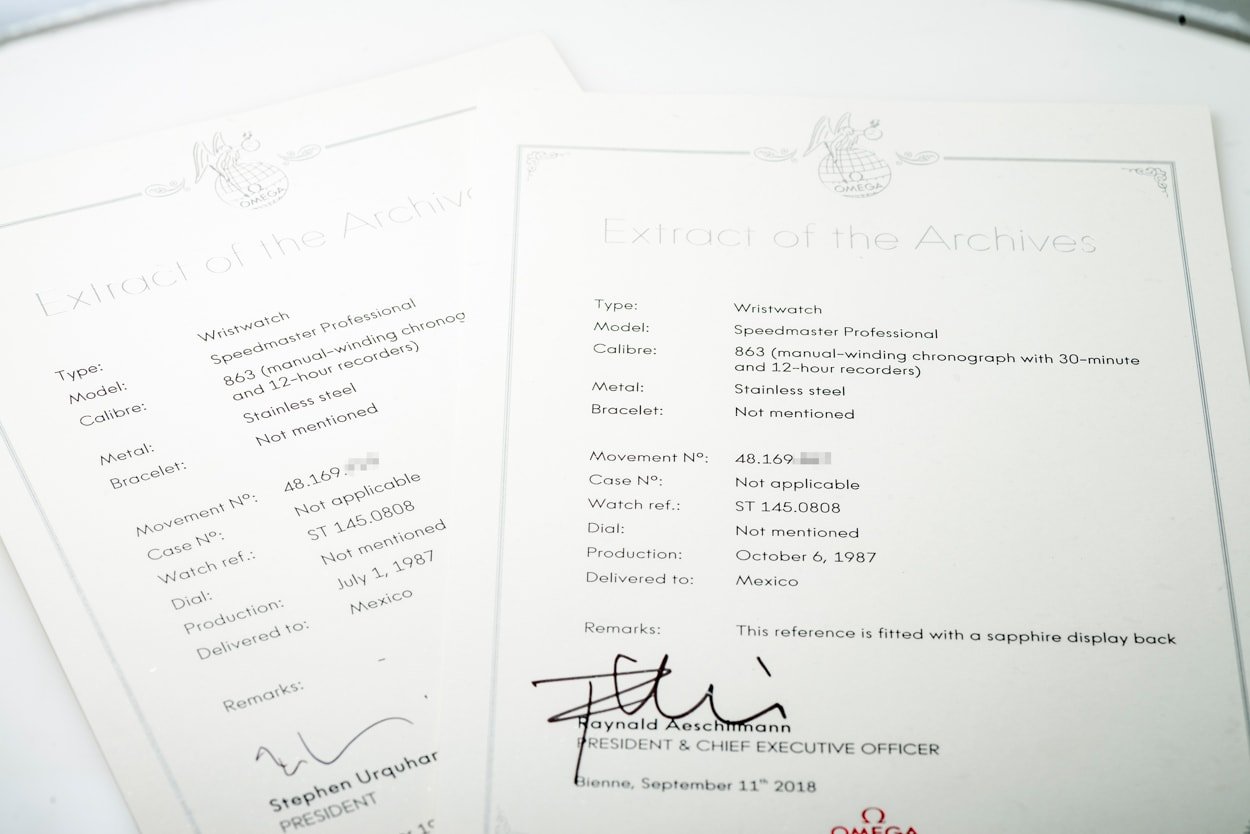 As you can see, there are interesting things that come to the surface when it concerns Speedmasters, even the ones that were produced in an era that is usually considered not to be the most interesting one (although I beg to differ).
For this article, I would like to thank Sacha Davidoff for providing me with background information and the images. This watch is not for sale and belongs to a private collector.
For more images, see below: