The Panerai Luminor Goldtech Calendario Perpetuo — This One's For The Fans
And perhaps even beautiful enough for the non-Paneristi!
What do you imagine when you think of a trip to Florence, Italy? I imagine a scene of the city during the golden hour, with a rose-gold hue bathing its gorgeous architecture. I'm sipping away on my bright orange Aperol-Spritz while enjoying a fat brown cigar on one of the city's beautiful piazzas. And now, you may wonder, what watch I'm wearing? Well, the Panerai Luminor Goldtech Calendario Perpetuo, of course!
I wouldn't actually consider a Panerai for my personal collection any time soon. The times I've tried them on, I've found them too big and flashy for my 17cm wrist. And if I  had to choose one, it would be one of the Radiomir models with nearly non-existent wire lugs.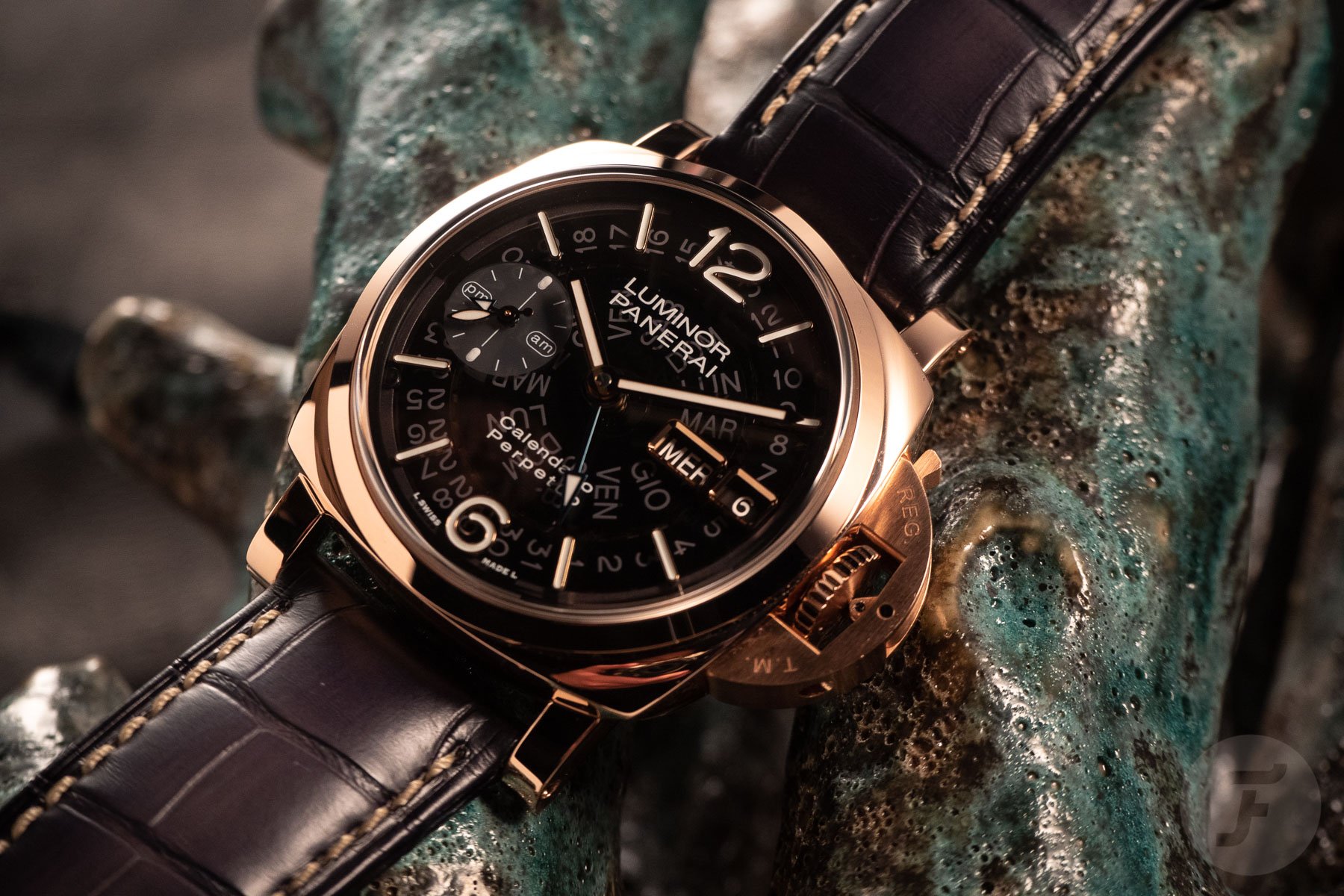 So, when I first saw the bright and shiny press pictures of this new Luminor Goldtech perpetual calendar, I quickly deemed it too big and flashy for me as well. After all, its 44mm polished rose gold case, big fat lugs, and proprietary crown-guard construction are anything but subtle. But ever since I saw our own pictures of it from Watches And Wonders, I can't help but feel the urge to try it on!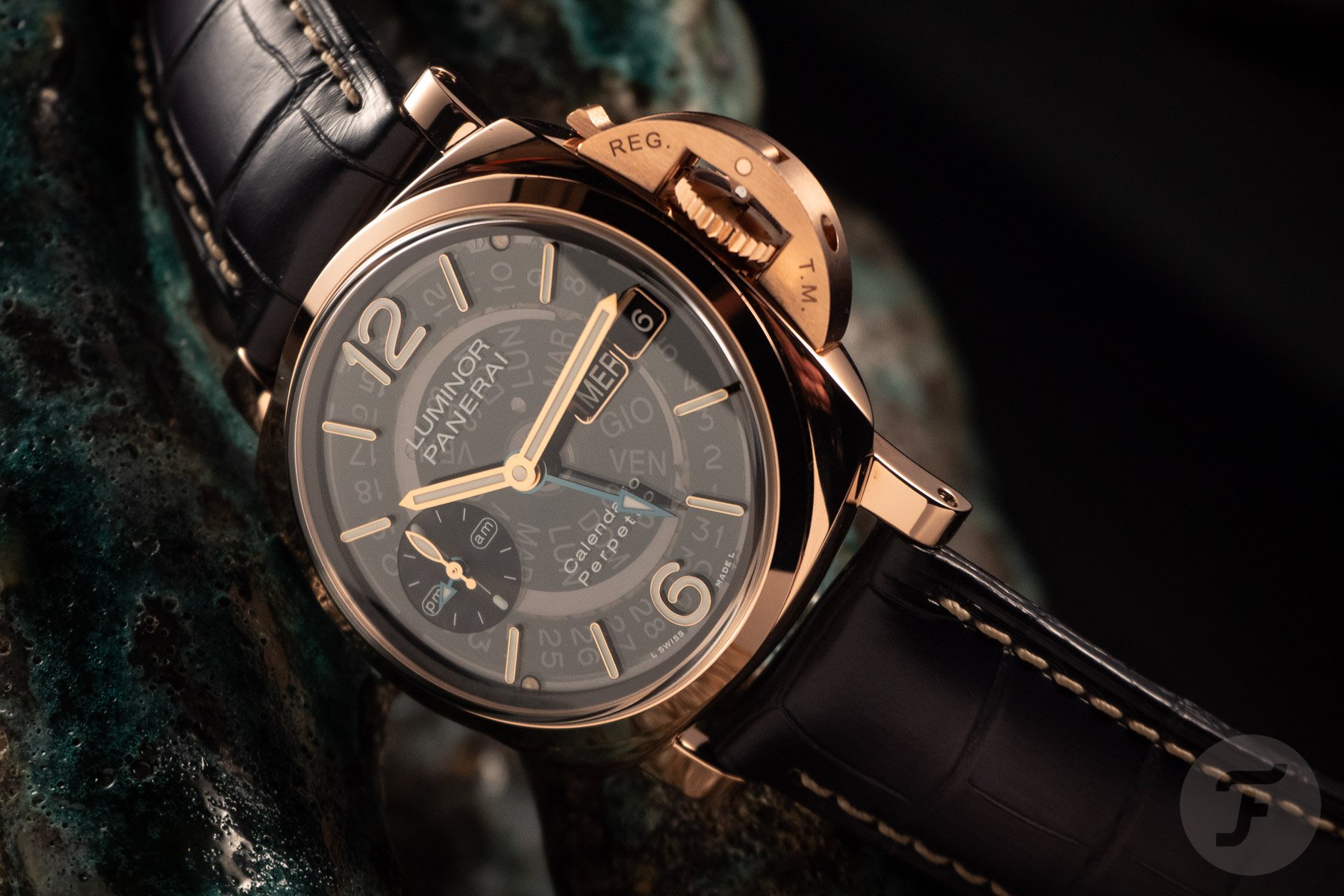 Luminor Goldtech Calendario Perpetuo — The perfect aesthetic blend
I mean, just look at it — that polished rose gold case, brushed crown guard, and large, creamy-lumed applied markers! And then there's that transparent, smokey sapphire dial. It exposes the day and date discs underneath it, which are connected to the perpetual calendar complication inside the Luminor Goldtech. There's also a small sub-dial at 9 o'clock indicating the running seconds with a rose gold hand. It also displays AM and PM with a shorter blued hand, which matches the second-timezone hand on the main dial.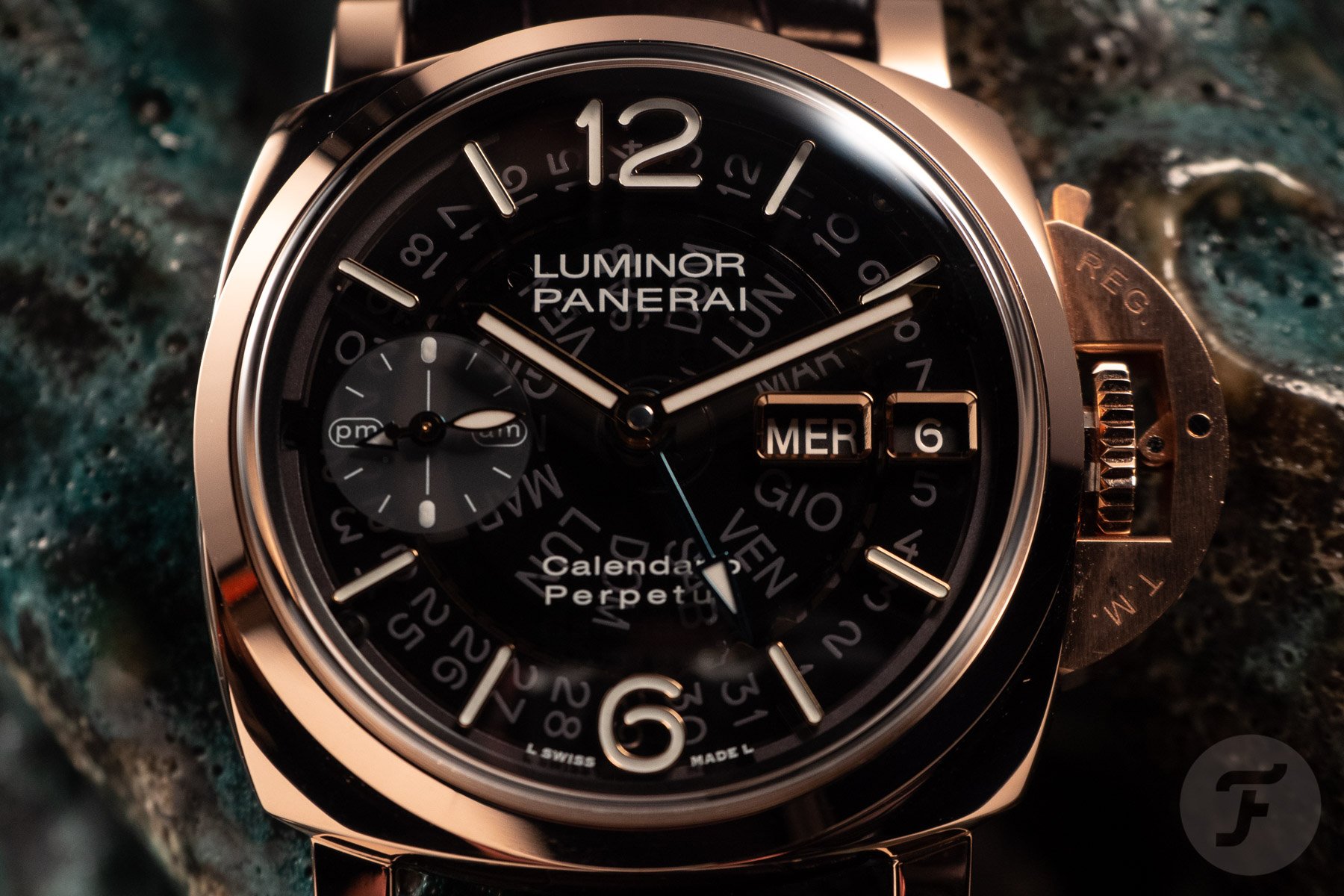 Even though there's a lot going on on this dial, to me, it doesn't look too busy at all. This is thanks to the perfect blend of colors that Panerai used. It's still a serene thing to look at while you're sipping away on your drink in the afternoon sun.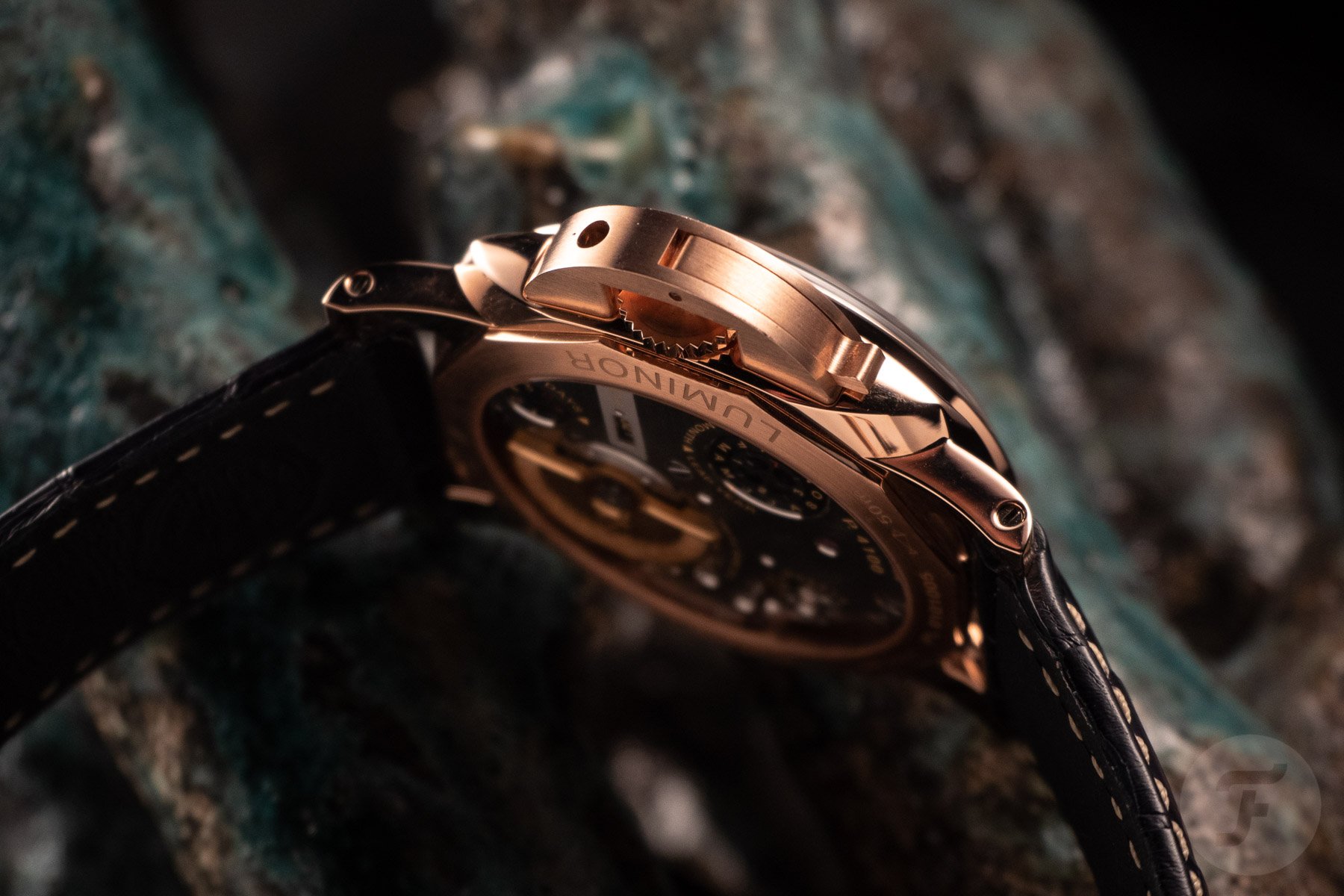 Impressive features, and plug-and-play execution
Inside the Luminor Goldtech Calendario Perpetuo is the 4Hz Panerai P.4100 movement. As mentioned, it features a perpetual calendar and dual-time function. The date, day, month, and year can be set via the crown at any moment of the day and/or month. To display the calendar year, leap-year cycle, and power reserve, Panerai has turned the back of the movement into a control panel. It is visible, of course, through the sapphire case back. Along with those three important settings, you'll also find the 22K gold micro-rotor. It winds the caliber's two mainspring barrels, providing three days of power reserve. And besides the visible balance wheel, the back of the movement has been kept quite plain to avoid clutter.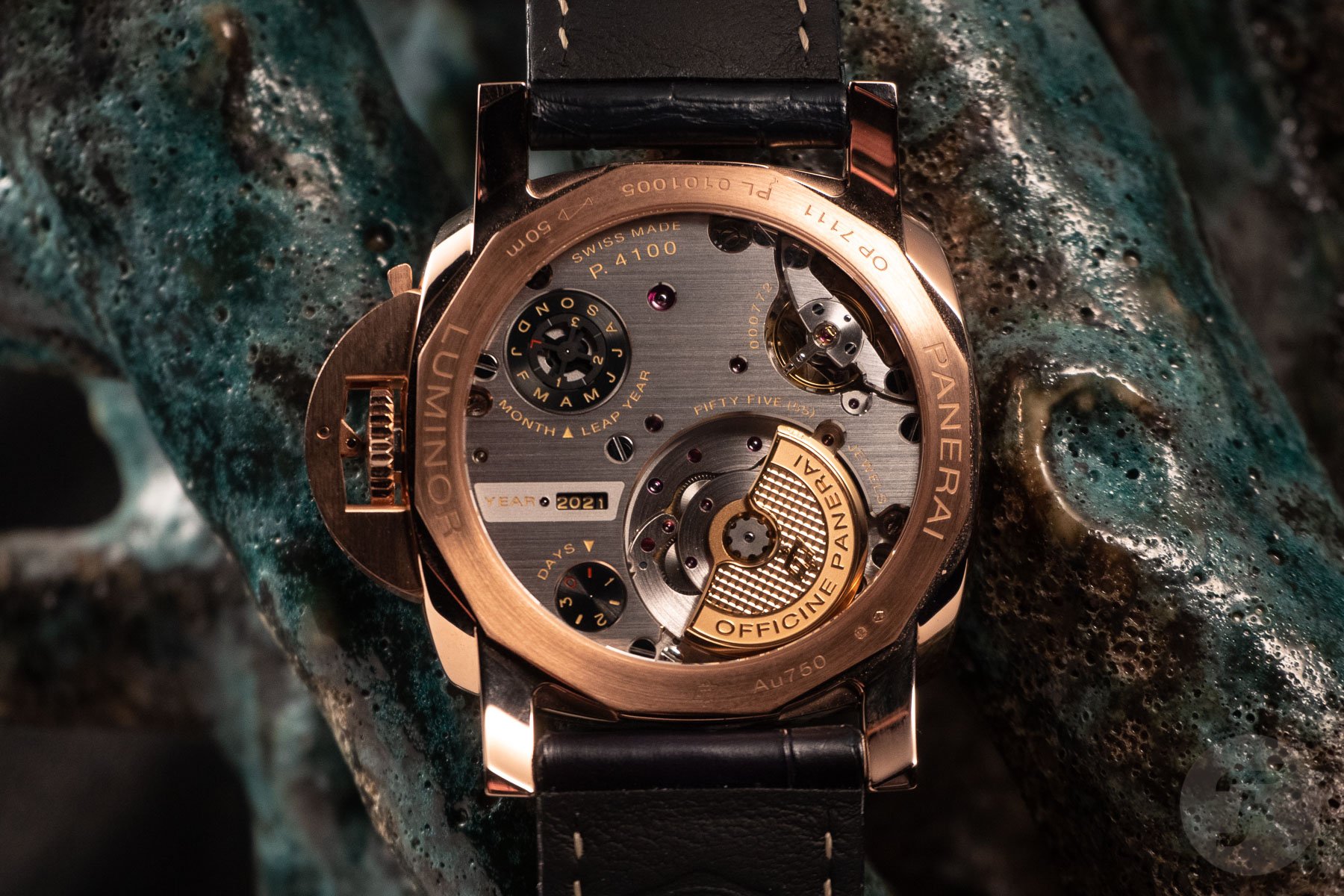 It's impressive that Panerai has been able to keep both the operation and layout of the P.4100 quite simple. It's a complicated movement that could overwhelm its owner if not made with usability in mind. But the serene feeling I got from the looks of the watch resonates in the way the movement is set up. I mean, I haven't actually operated this watch, but I expect it to be a plug-and-play experience. Well, all right, maybe with a short tutorial first.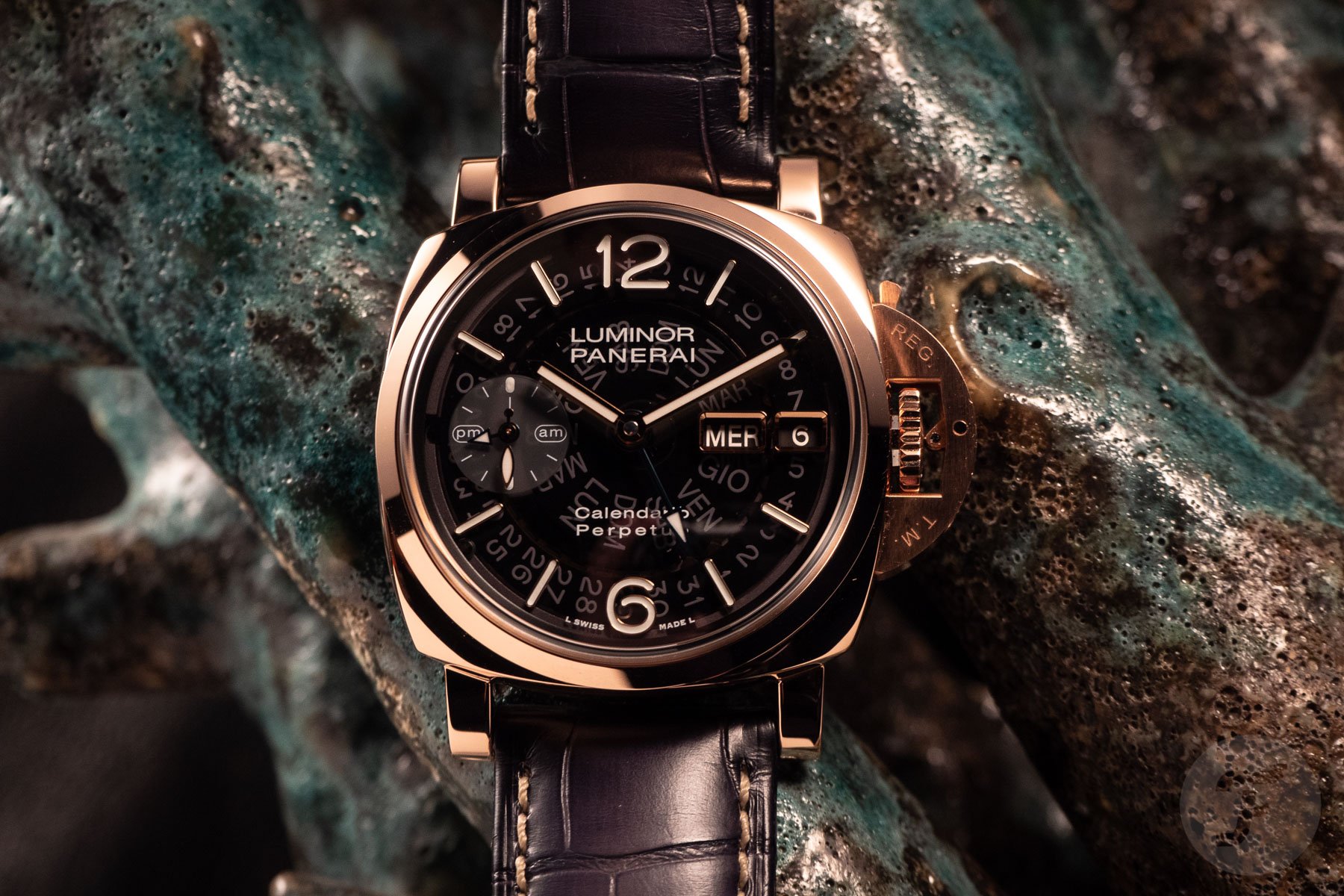 Final thoughts
I'll be honest with you. I think it's a great-looking watch, but I still don't think it will make it into my collection anytime soon. That might have to do something with the fact that only 33 pieces will be made, or with its not-so-affordable €80,000 price tag. But I think, most importantly, despite its beautiful, well-thought-out design, it's still very much a Panerai. At the end of the day, I just find other watches more attractive.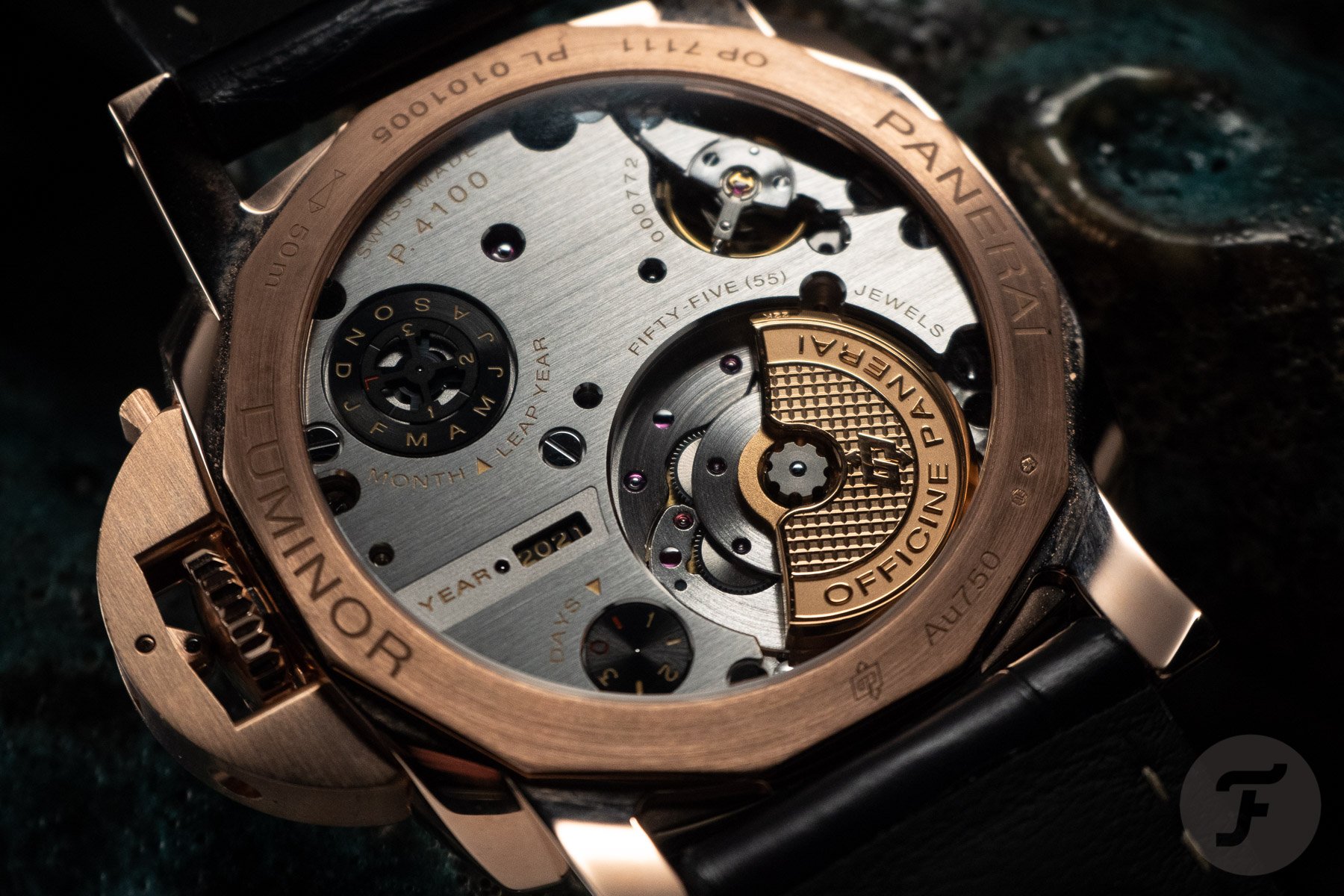 But I know there are many people out there who love the Panerai look. And that's why it's great that the brand will actually invite you over to Florence when you buy one of these watches. The people at Panerai will then show you their heritage on a tour of the city of Florence and the Tuscan countryside. You see? This is one for the Panerai fans. And for them, I think this is a beautifully designed watch with a great piece of technology inside.
Are you one of those Panerai fans? What do you think of this new Luminor, then? Let me know in the comments below!
You can also find and follow me on Instagram @fliptheparrot