Pre-Owned Picks — 3 Watches Featured On #TBT
A selection from Seiko, Citizen and Tissot for week 27
It may be Friday, but I am throwing back to Thursday with a range of some of my favorite watches featured in Fratello's #TBT column.
I, like many of our readers, got into watches via a family member. There is something about a watch passion that endemically rubs off on those nearest and dearest. The era you enter the watch-game can have a long-standing impact, however, almost like a time stamp. Your eyes widen on the latest and greatest at the time you get your first watch fix, and that's it for life. Watches that were discontinued only one- or two-years prior can seem like relics. The longer you're in the wrist-game, the more you realize that watches mostly receive only minor cosmetic updates over the years.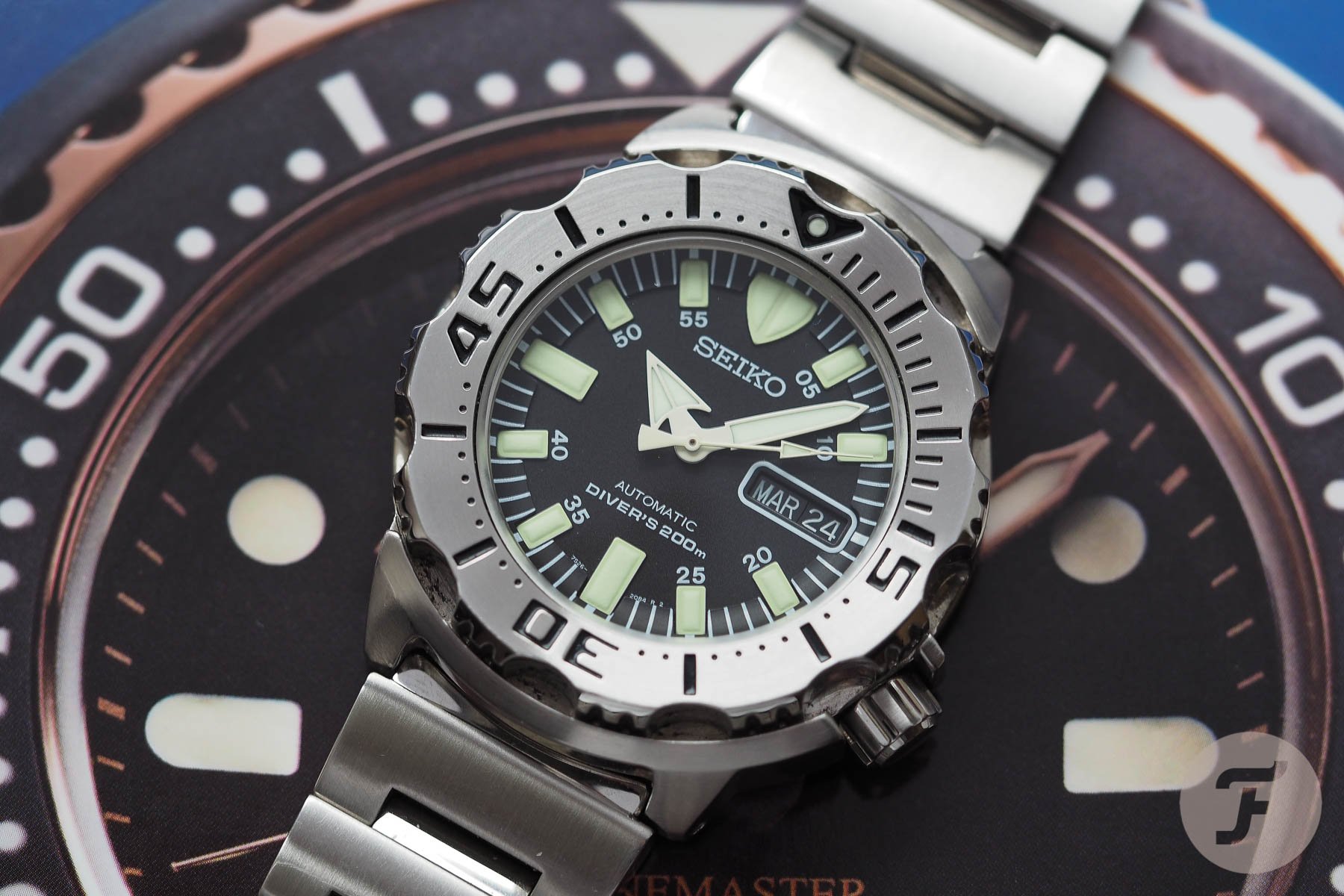 I will admit, I was always drawn to the new shiny things. My naïve mindset concluded that new equals better. This naivety manifested in my first three watch purchases, that left my collection shortly after. Only when you experience these mistakes yourself, can you start to appreciate vintage timepieces. Or perhaps a reference in a model's design evolution you prefer over the latest or even the earliest examples. That is why I find Fratello's #TBT column invaluable. The team curate a treasure trove of rare, forgotten or even unloved watches that for someone entering the hobby may have never found themselves.
For this week, I am cherry-picking some of my favorite watches from #TBT and curating some listings from Chrono24.
All watches are pre-owned and picked from Chrono24. Every week we pick a few pre-owned watches from Chrono24, the largest market place for wristwatches in the world — watches that we love ourselves, or think they will be interesting to you. So, to be clear, we picked the watches, Chrono24 only send us the images without their watermark and in a proper resolution.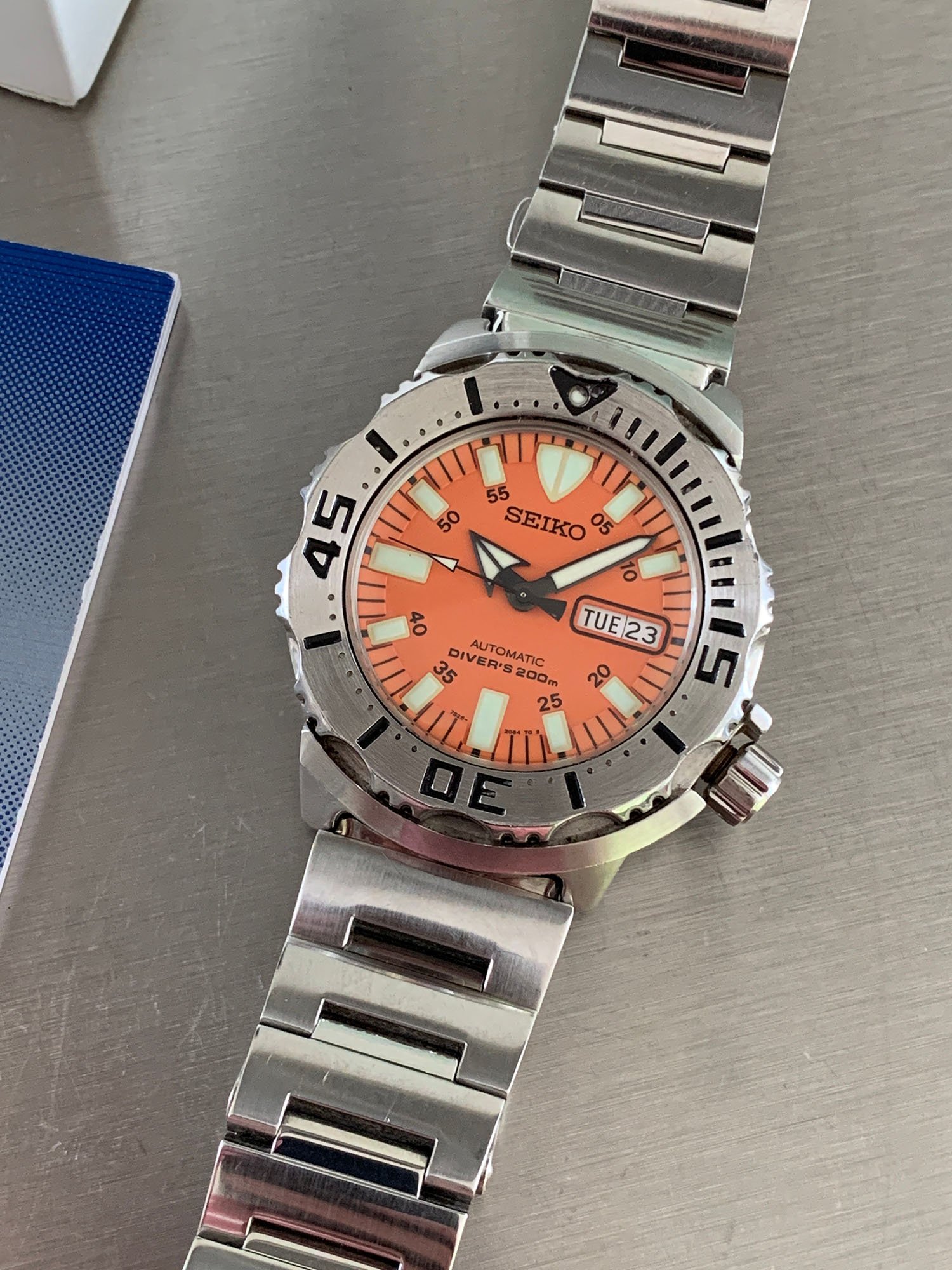 Seiko SKX781 Monster
My first pick was given the nickname Monster. When the Seiko SKX781 that first hit the shelves in 2000 it certainly caused a stir. The jagged edges of the bezel look menacing, and the dial resembles the gaping jaws of an angry beaver. Weirdly, I find it to be one of the most enduring Seiko divers design of all time. Almost beautiful in its overtness.
Mike threw back to the black dial SKX779 variant in this #TBT article. But for me, it's go orange or go home. The movement is the 7S26 automatic, and the case is watertight to 200 meters. The scalloped edges and steel shrouding of the bezel are notorious dust and grime magnets as you may be able to tell in this Chrono24 listing. But nothing a good electro-clean won't fix.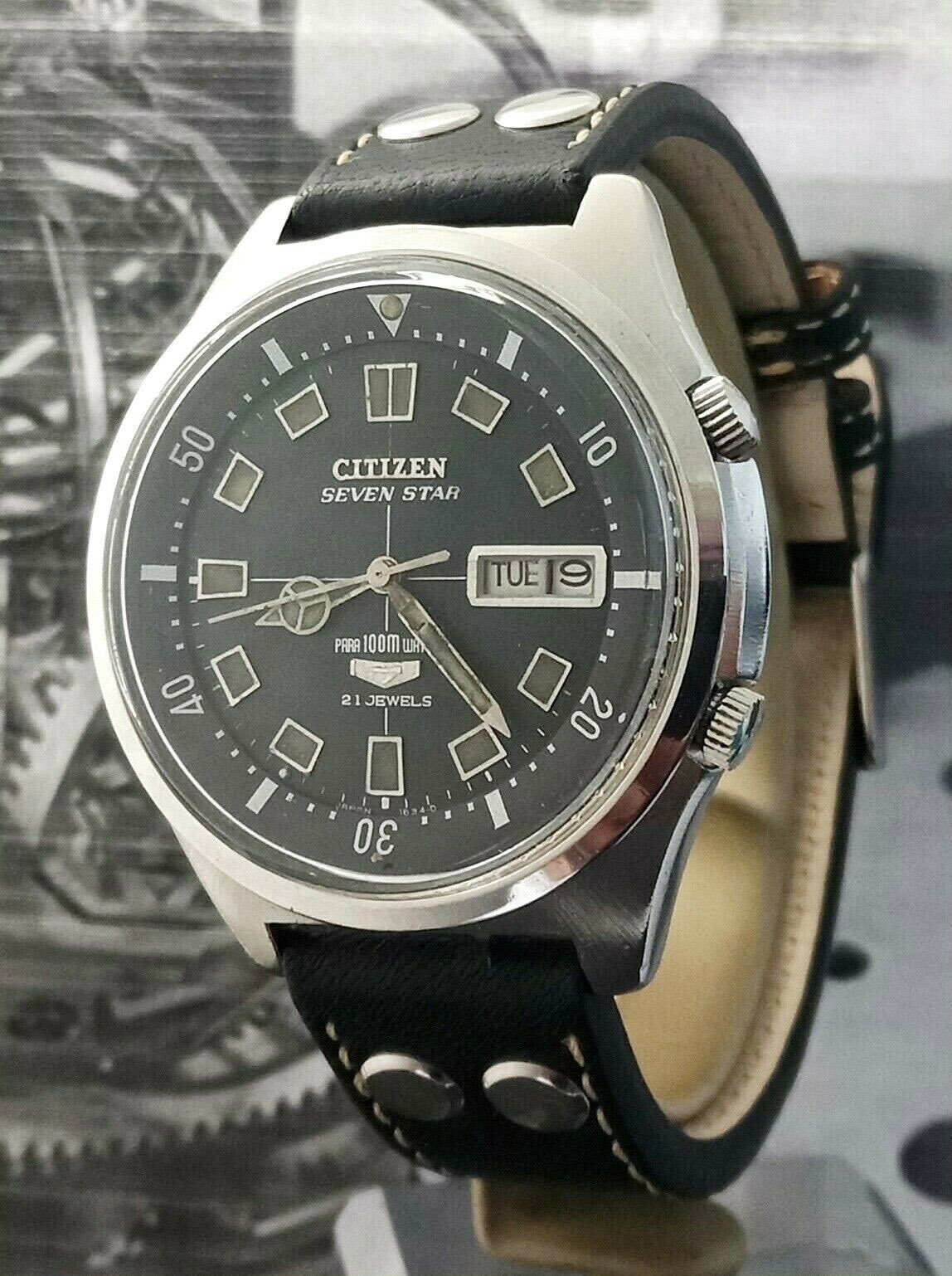 Citizen Seven Star
Up next is the adversary to the Seiko in a Japanese one-two knockout. Unfairly, I have often overlooked Citizen in favor of Seiko. Perhaps Seiko carries more cachet in brand power. But Citizen has quietly been churning out huge leaps in technical innovation right under our noses. While I could not locate the orange dial Seven Star that Stockton covered in the #TBT article here. This listing is an earlier example Seven Star with Mercedes handset and substantially blocky hour markers.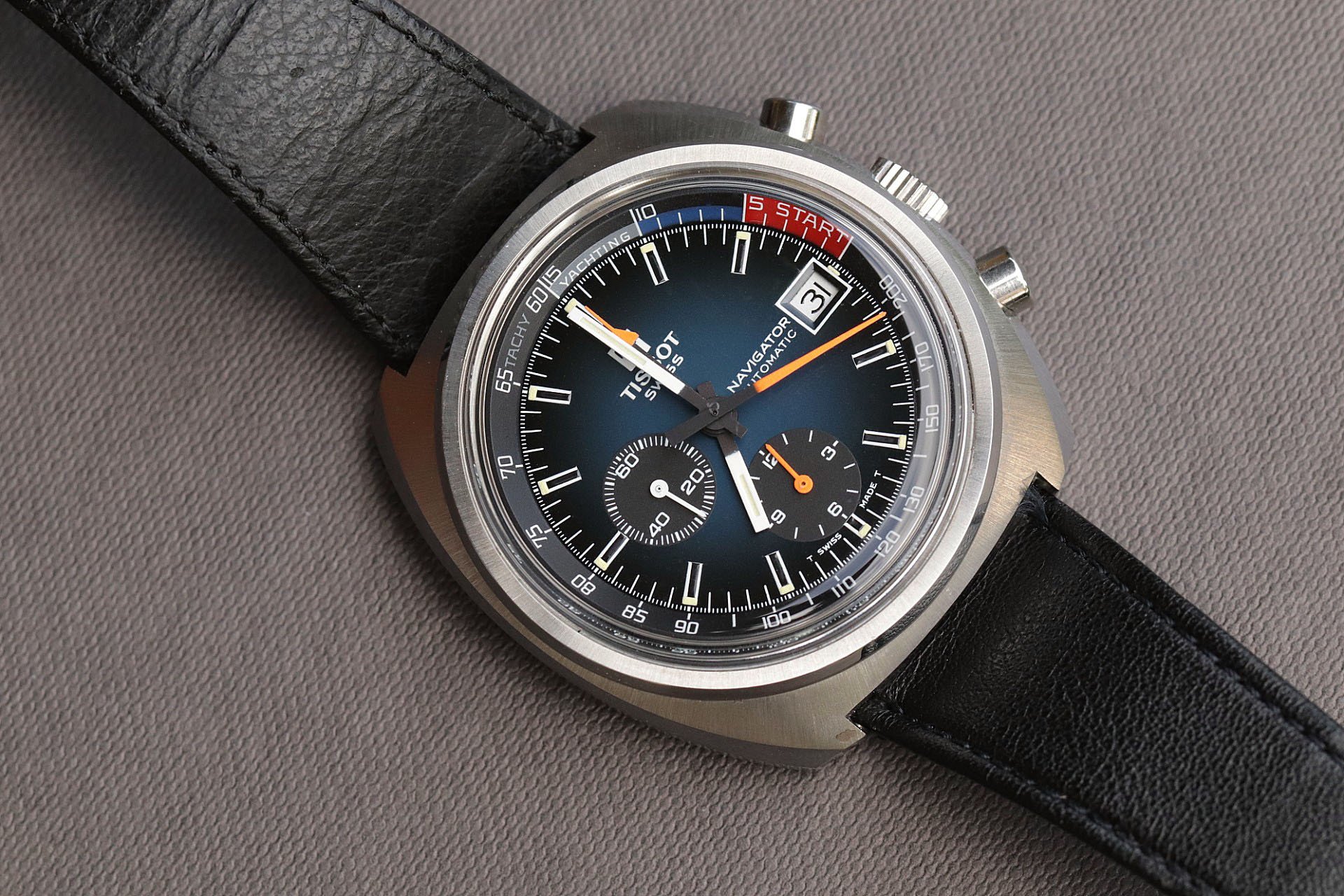 Tissot Navigator Yachting
Still feeling nautical after my recent win in the Fratello Regatta, aka Sunday Morning Showdown, my next choice is another regatta timer. The Tissot Navigator Yachting may not be in the same vein as the technically brilliant Rolex or Panerai but still has a sea-faring charm. Instead of a countdown, the Tissot Navigator has a 15-minute colour-coded yachting scale to track the start of the race.
The Lemania-based Tissot 2170 movement has the chrono hours, whereas the 2160 only has a running seconds sub-dial.
Tomas covered the single running seconds sub-dial Lemania 1343 in his #TBT, which he appreciates on account of being deceptive. The Chronograph seconds and minutes are indicated on the central orange-tip hands on both the Lemania 1343 in the #TBT article, and Balazs' Lemania 1341 #TBT selection here. The difference being the hour totalizer on the yachting watch that gives the game away that it is, in fact, a chronograph. But for me, counting the elapsed hours can only be a bonus. This example on Chrono24 appears in mint condition with a lovely ombré dark blue dial.
Happy hunting!