Sophos (a company who develops anti-virus/spam products) reveals a list of the most common spamwords. You are probably getting spam too, and you might have seen the irritating Rolex replica mails in your inbox the last few months. Rolex is no. 14 on the list (which can be found here, and is the 'clean' version)
Oh well, it is not going to end anyway (soon). This is what got in my inbox this morning :
"If you are after a Genuine RoIex RepIica then LOOK NO FURTHER. I would like to recommend to you this website. All of the repIica watches you will find here are second to none and nobody will ever know it is not the genuine article. Every little detail has been covered, right down to the little green RoIex sticker and serial numbers."
Why not illustrate my exact thoughts on replicas using a nice animation made by Jocke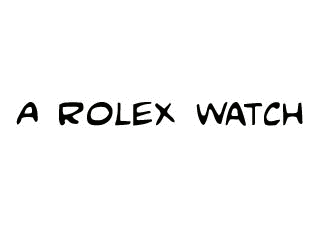 Oh, and if you DO buy one, you are funding terrorism. Read here on WatchRaport.