Hands-On Review: The RZE Fortitude — A Modern Titanium Pilot's Watch!
And a tempting proposition for under a 500 bucks
This year has been a year of many changes that we've all slowly had to get used to. On a personal level, I've noticed two distinct changes to my watch-collecting tastes, and they're ones I wouldn't have expected as 2021 first rolled in. First, I've finally converted to the dark side and embraced a love for titanium watches. Second, I've found a new appreciation for pilot's watches when undertaken in a more modern style. Today, I am looking at the RZE Fortitude, a watch that combines these two features into an interesting proposition.
I feel that, with enough time, I may have eventually embraced titanium watches anyway. There are too many positives to discount titanium indefinitely. Pilot's watches, however, were never guaranteed to appear on my radar. I look back to when I reviewed the Oris Big Crown ProPilot Big Date — that watch showed me that a modern take on the classic pilot's watch formula could actually be pretty awesome. So when RZE brand-owner Travis Tan reached out and asked if I wanted to take a look at the new Fortitude pilot's watch, I was pretty excited to do so. It also helped that my previous experience with RZE earlier in the year had been positive!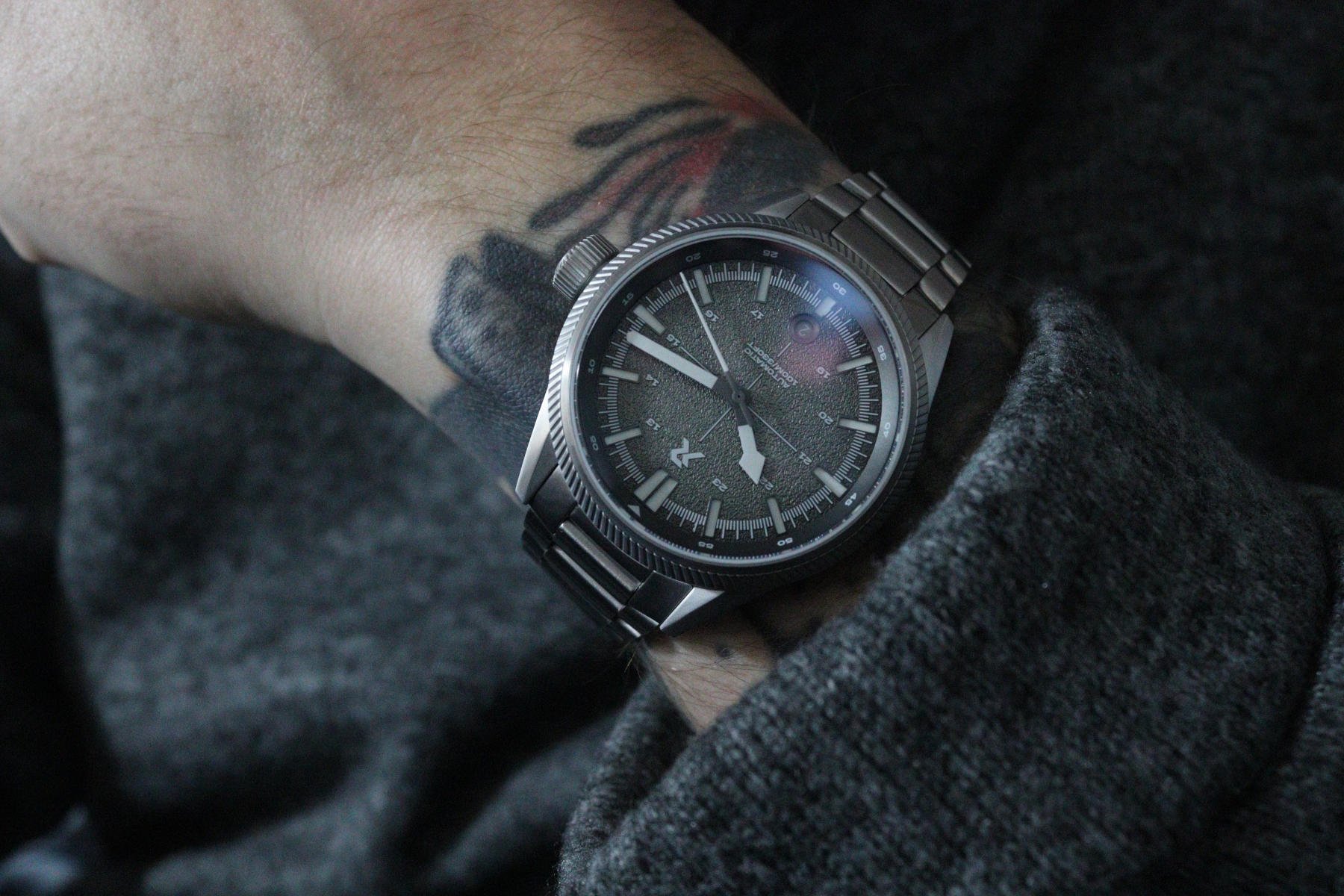 Casing the joint
The RZE Fortitude measures 41mm in diameter and sits very nicely on the wrist. The 48mm lug-to-lug measurement means that the watch looks just as well proportioned as it feels. The 12.85mm thickness helps maintain those proportions. Measurements are important, but it's always essential to take them as a package deal. Any single one, by itself, can skew perceptions of a watch. Thankfully, the Fortitude is a perfect harmony of all three.
As we've established, the RZE Fortitude uses titanium for the case. We're all pretty well versed on the benefits of titanium, so I won't go into too much detail about it. RZE uses titanium for all of its watches, and it's a bit of a signature for the Singaporean brand. So is the proprietary scratch-proof coating that you'll find on all of its watches as well. RZE calls it UltraHex Coating. It's a PVD coating used to prevent the titanium from oxidizing and darkening over time. Why? Well, titanium oxide scratches very easily, which is why you see a lot of uncoated titanium watches becoming "scratch magnets". The UltraHex Coating provides the RZE Fortitude with a hardness rating of 1200 Vickers. That's about eight times harder than 316L stainless steel.
Additionally, the ​​Fortitude benefits from an anti-magnetic case, which helps prevent the effects of electromagnetic fields caused by smartphones, computers, and other devices that can interfere with a watch's accuracy. This watch is supposedly five times more resistant to magnetic fields than the ISO 764 magnetic-resistance standard for wristwatches. It is built to keep on ticking in all flight conditions, even at an altitude of 40,000 feet. At heights like that, every second counts!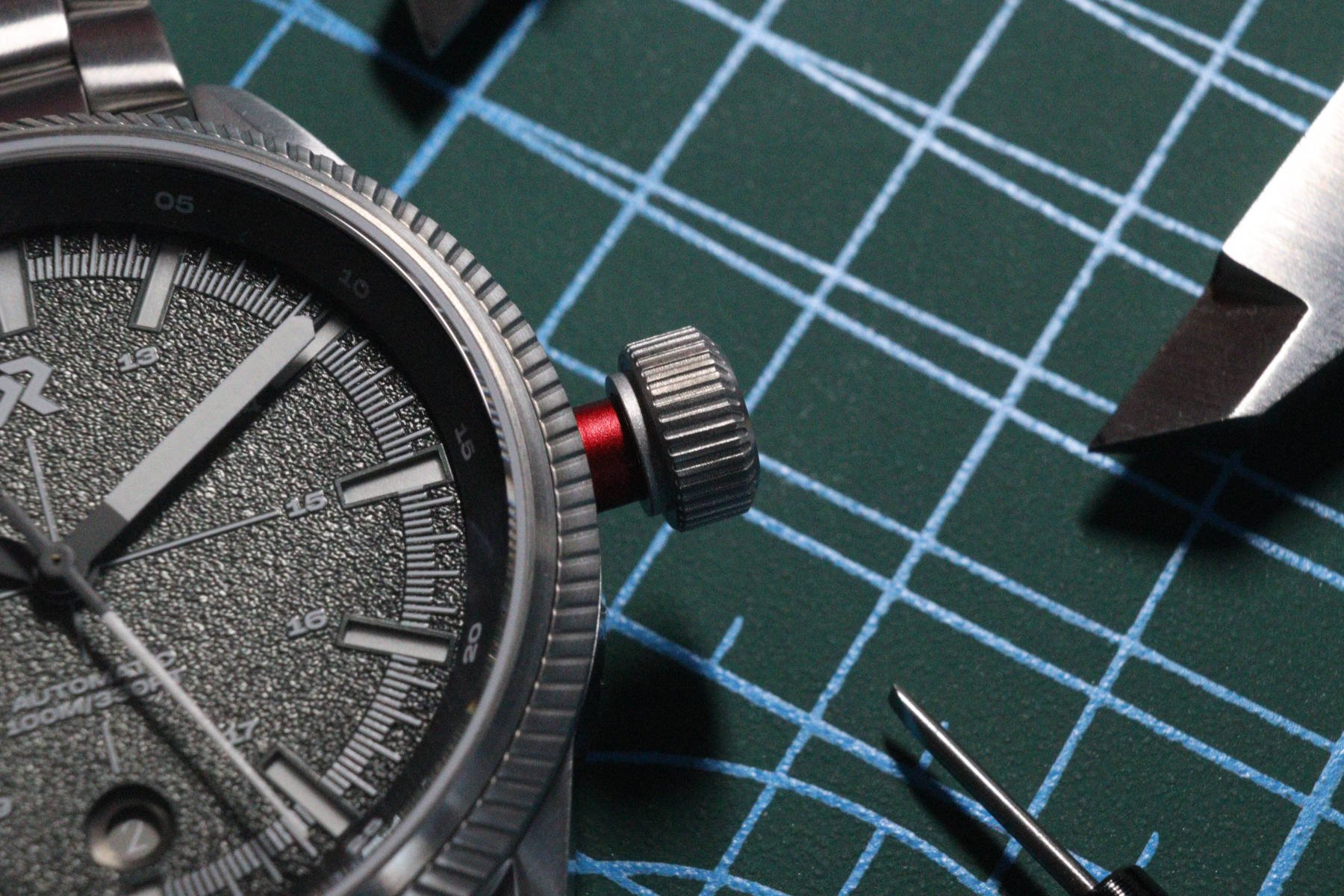 Remove before flight!
Now you may have noticed the red crown tube in the photo above. If you're wondering what this is for, it's a neat little trick used by many other brands to provide wearers with a visual indication that the crown is not screwed-in correctly. If the crown is not screwed-in correctly, you can say goodbye to your water resistance, and nobody wants that. RZE went with the red ring, as a subtle nod to the classic "Remove Before Flight" tags. I was well aware of these tags, but it was only today that I finally bothered to learn what they're all about.
Before planes take off, there are rigorous pre-flight safety and maintenance checks that they have to pass. That's good news for us passengers who like to know our vehicles are fit to fly. These tags are attached to the parts/areas that require checks before take-off. If there's a tag still attached, the aircraft personnel know that the check is not complete.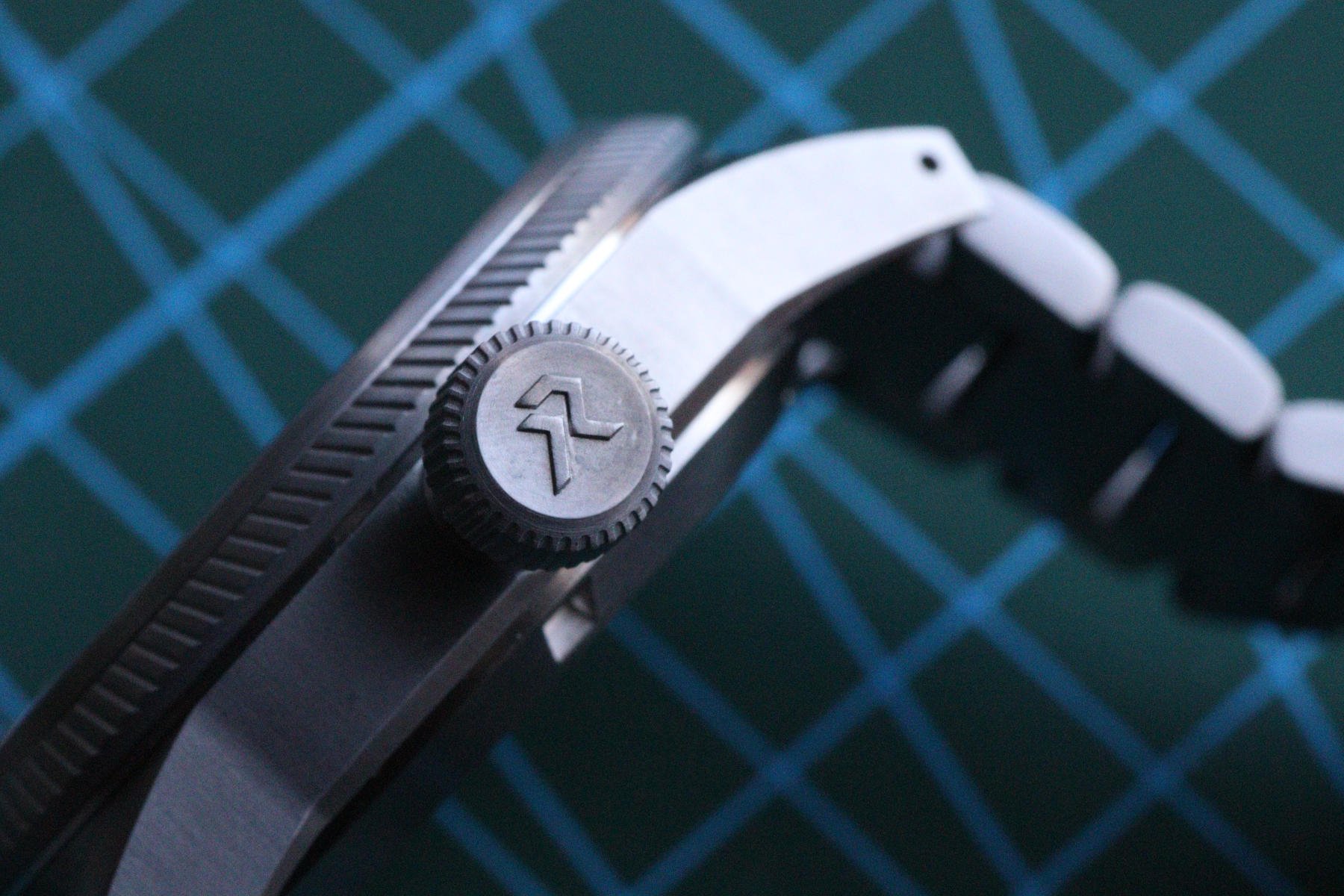 The crown is large and in charge, in keeping with the pilot's-watch design language. I'm a firm believer in larger crowns being standard. As long as they don't dig into your wrist, the more straightforward operation is more than worth it. With modern construction techniques, small crowns are just not necessary. I want my watch-setting experiences to be fast and straightforward. That's very much the case with the RZE Fortitude.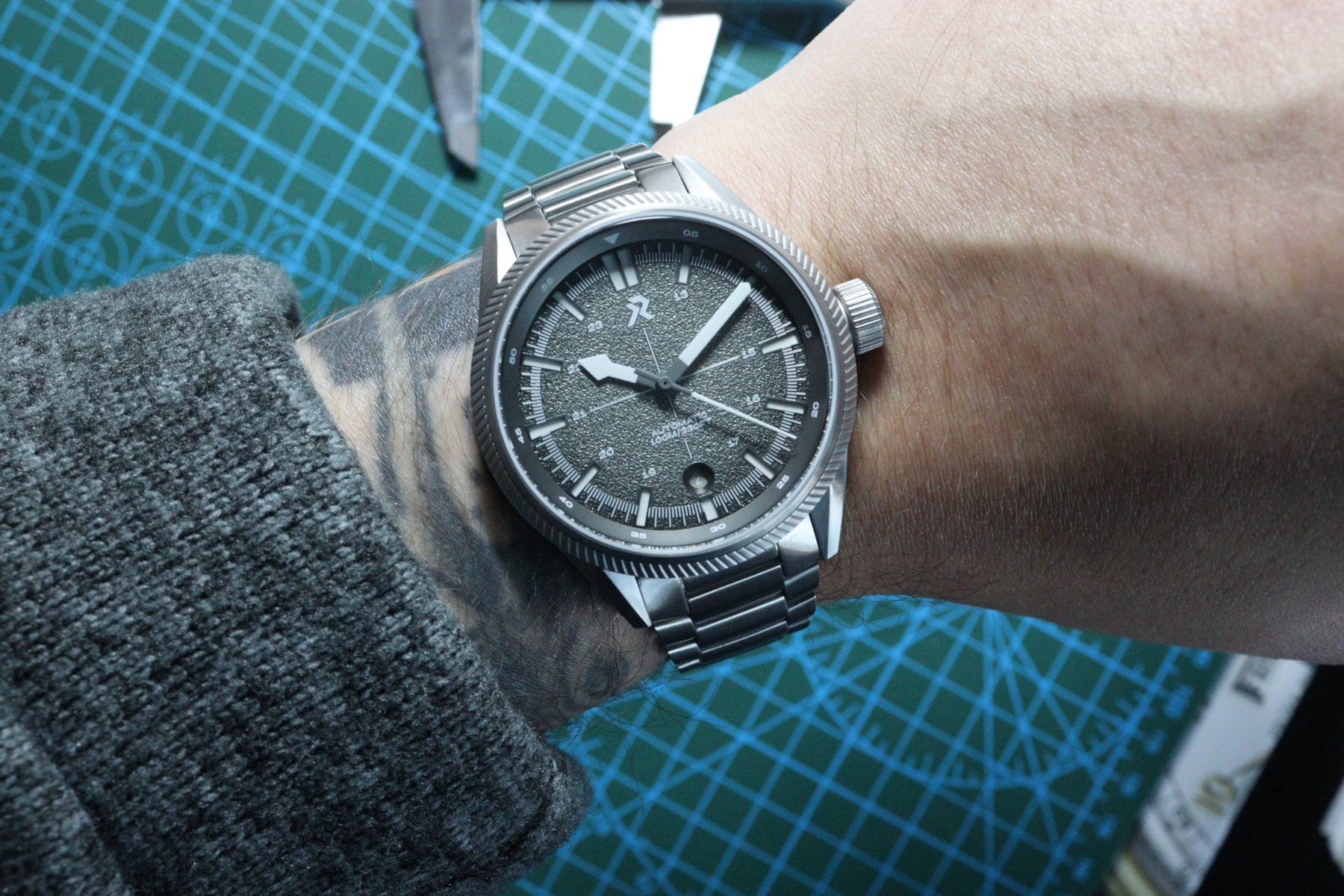 Grey doesn't always mean drab
The RZE Fortitude comes in four colorways — NightHawk, Cruiser White, Turbo Teal, and Nimbus Grey. It is the Nimbus Grey model that I had in to review. It's the most subtle and unassuming of the four, closely followed by the black NightHawk model. If you want something that grabs a little more attention, the Turbo Teal variation is my personal favorite. But the fully lumed Cruiser White dial will no doubt prove very popular.
The Nimbus Grey dial has a coarse sandpaper-like texture to it. I like some texture on a dial, as it creates something to look at. The Fortitude is probably on the coarser side of things than what I've seen before, but the texture certainly works. The grey color darkens towards the dial's periphery with a subtle fumé effect. The hour markers illuminate nicely thanks to the dial's sandwich construction. As you'd expect from a pilot's watch, legibility is crystal clear in daylight as well as nighttime conditions. The large, lumed, arrow-shaped hands make telling the time a breeze. My favorite aspect of the dial is the crosshairs at the center. I'm not sure why, but I just love designs like this.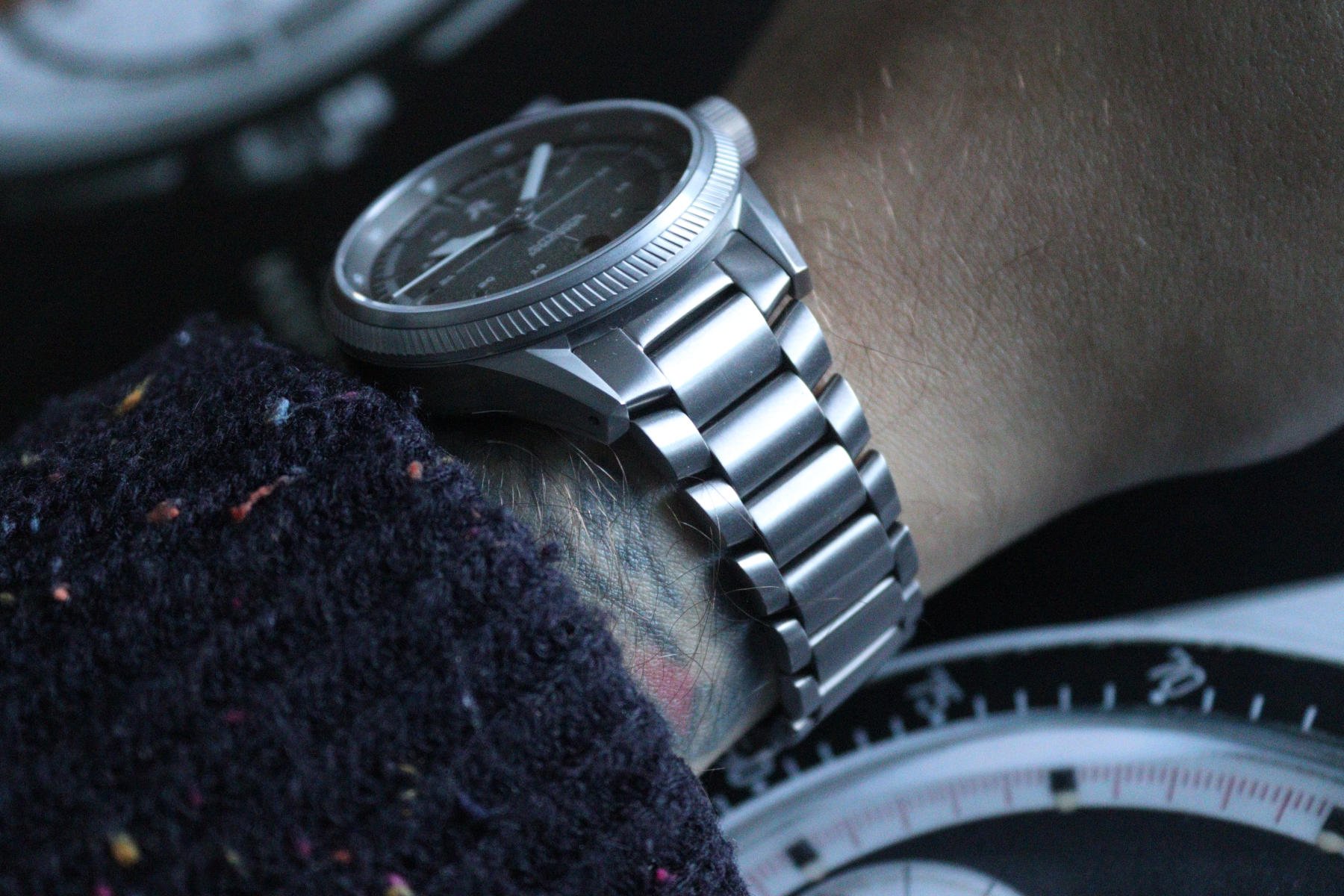 The Fortitude bracelet keeps up the titanium theme
Lusting for some more of that wonderful titanium goodness? You're in luck; the Fortitude comes on a lovely three-link titanium bracelet. Given the affordable pricing, this is a pleasant surprise. If you've not worn a titanium bracelet before, be warned that it may be even lighter than you were expecting. I remember my first titanium bracelet experience. Once you get past that initial surprise, it can be hard going back to far-heavier stainless steel bracelets.
The Fortitude's bracelet is very comfortable and coupled with the signed clasp's six micro-adjustment positions, the perfect fit is all but guaranteed. The bracelet also benefits from the same UltraHex coating as the case, meaning it'll stay looking brand new for longer.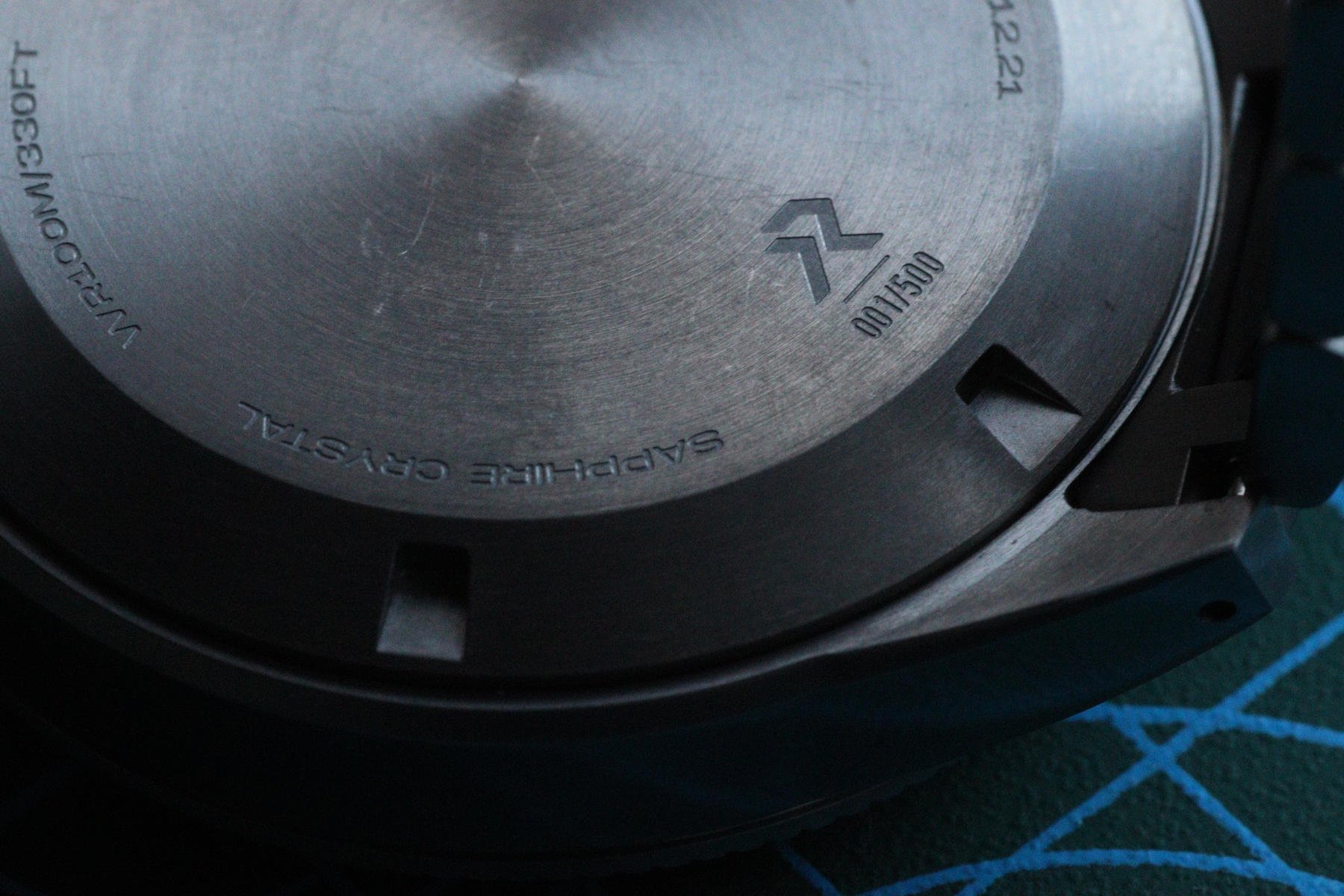 Japanese powered
Usually, I don't like to focus on the movements when reviewing microbrand watches. By and large, all microbrands use the same few movements depending on the price points. For a titanium watch with a matching bracelet at $499, you're not getting Swiss. It would be pretty unreasonable to expect as much. After all, small brands do have to survive.
Instead, RZE uses the Japanese microbrand mainstay, the Seiko NH35. I'm sure many of us have watches using this solid little beater. It won't win awards for being overly fancy or accurate to ±0 seconds a day, but it performs well and would probably survive a nuclear war and still keep ticking. It's both reliable and cheap to maintain, and for this watch, I can't think of a more appropriate choice. Even an upgrade to a Miyota would have added too much to the price. Keeping things under $500 is a smart move here. It means the watch will have a broader potential appeal.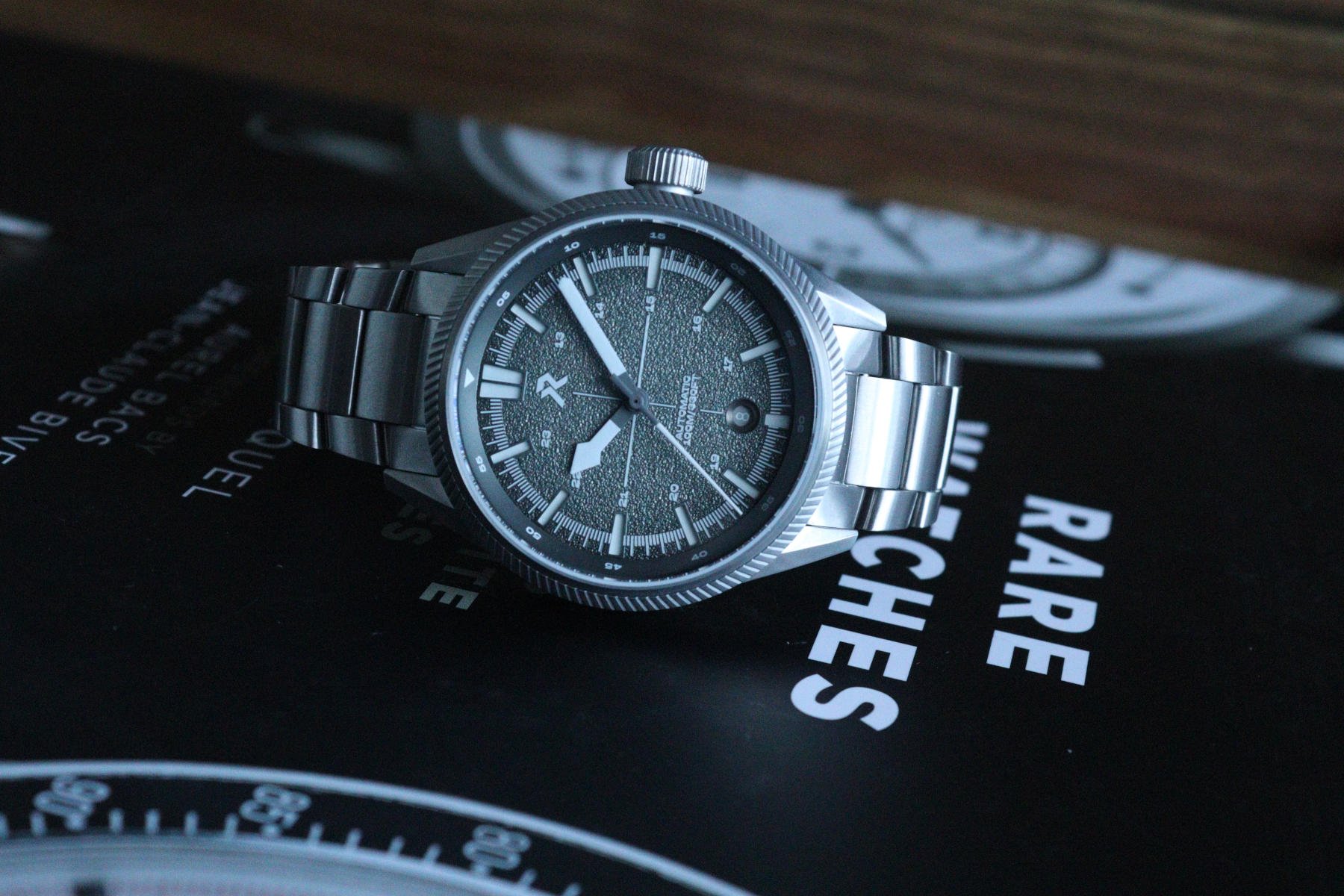 Who is the RZE Fortitude for?
In my opinion, RZE has done a fantastic job again. The Fortitude is a well-priced watch, offering plenty of features for anyone in the market for a pilot's watch without breaking the bank. In particular, anyone who's had their eye on the Oris Big Crown Pro Pilot range but hasn't quite been in a position to lay down that type of cash might want to take a closer look at the RZE Fortitude. It's not a like-for-like replacement, but there's enough crossover to enable you to fill that hole in your collection.
I really enjoyed wearing the Nimbus Grey Fortitude. In my opinion, Travis is doing a fine job at the helm of RZE, growing the brand with sensible and affordable watches. I am looking forward to seeing what comes next for the young brand in 2022!
You can find more information and purchase the RZE Fortitude on the official RZE website.
Follow me on Instagram: @davesergeant | @fratellowatches