Hands-On With The Seiko Presage Automatic Enamel Dial Watch
Two under-the-radar pieces worth a look
We head to the local Seiko boutique and find undiscovered gems in the Presage automatic enamel dial models.
I can't help but mention again that your — hopefully — local Seiko boutique always has some fantastic models that often escape our attention. We spend most of our time on the divers, Grand Seiko, and limited edition offerings. But what of the rest of the collection? Seiko produces a jaw-dropping number of regular pieces each and every year. Today's Presage automatic enamel dial pieces are great examples.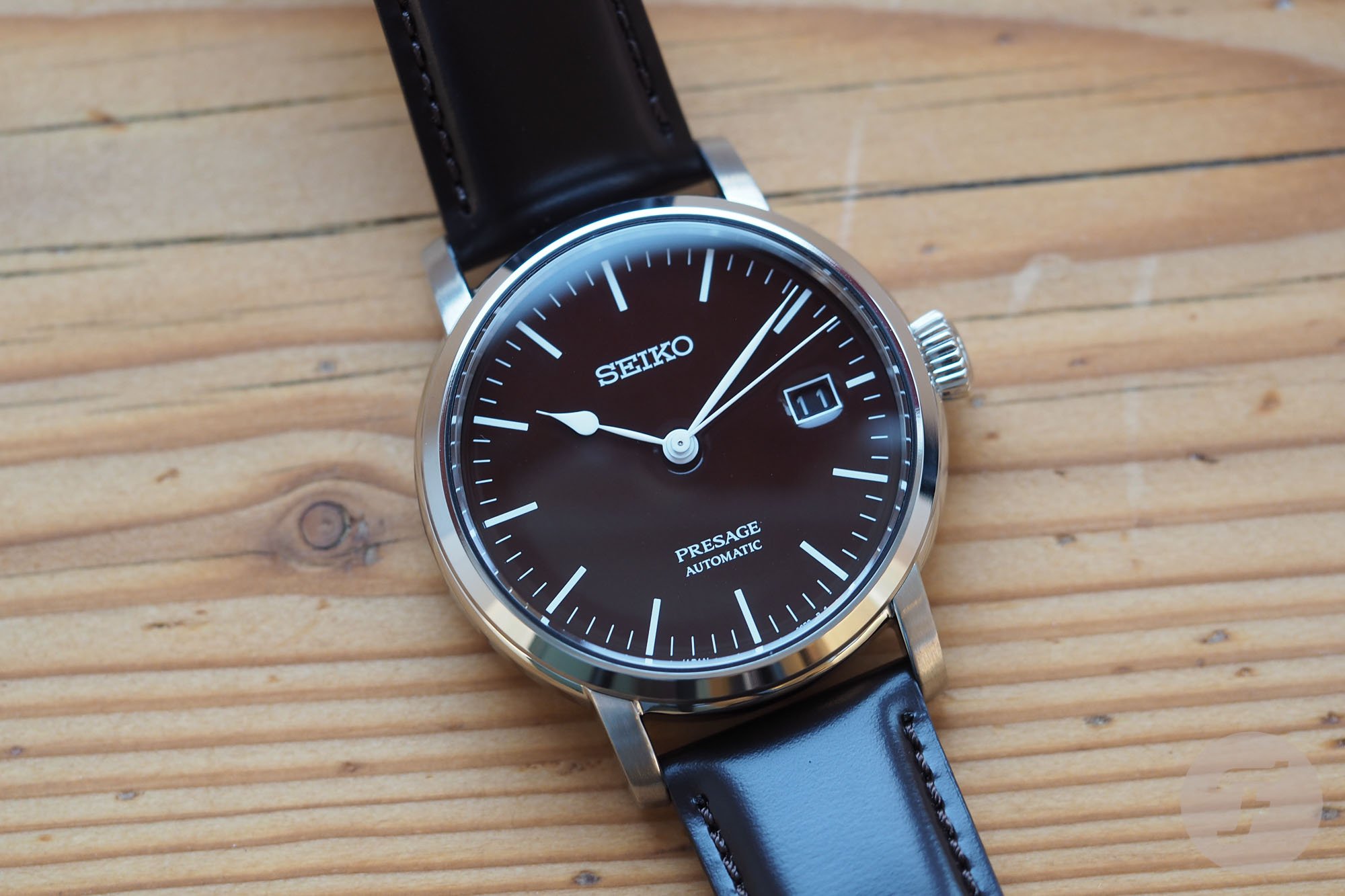 Released in late 2019
Reference SPB113J1 (white) and SPB115J1 (deep maroon) aren't new watches. In fact, they were released during late 2019 and I stumbled upon them in January here in Frankfurt. Why are you only seeing these now? It's not because we're not fans. However, we offer a lot of Seiko content here and it took some time to slot these into our schedule.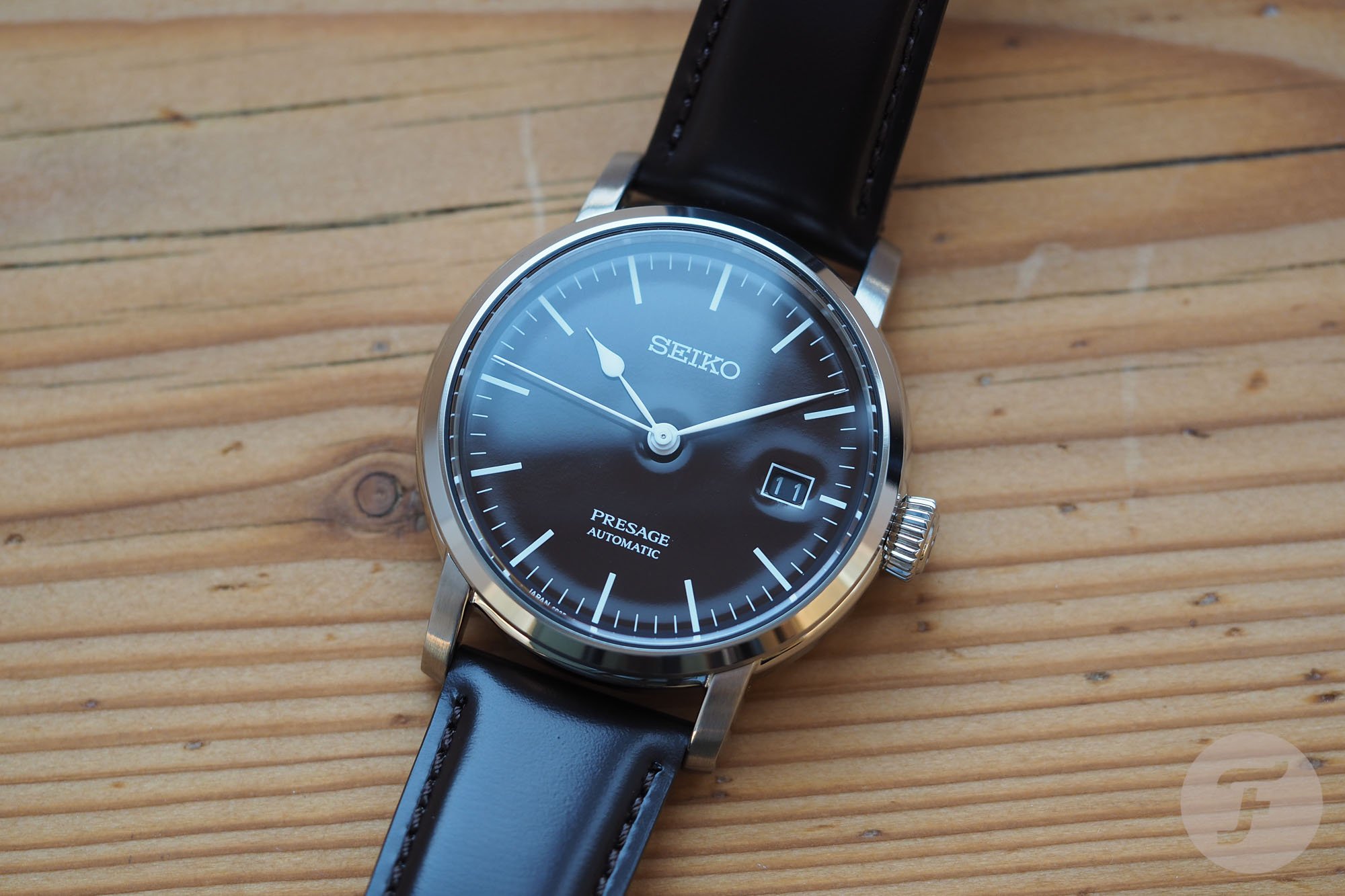 Beautiful enamel
Whether it's smaller brand Anordain or Seiko at the helm, I'm a sucker for enamel dials. There's just something about the handmade liquid look of this material. It has a depth that really differentiates it from a standard painted or treated dial. That being said, I don't own one — yet. If I were going to buy one, I could do a lot worse than either of these Presage automatic enamel pieces.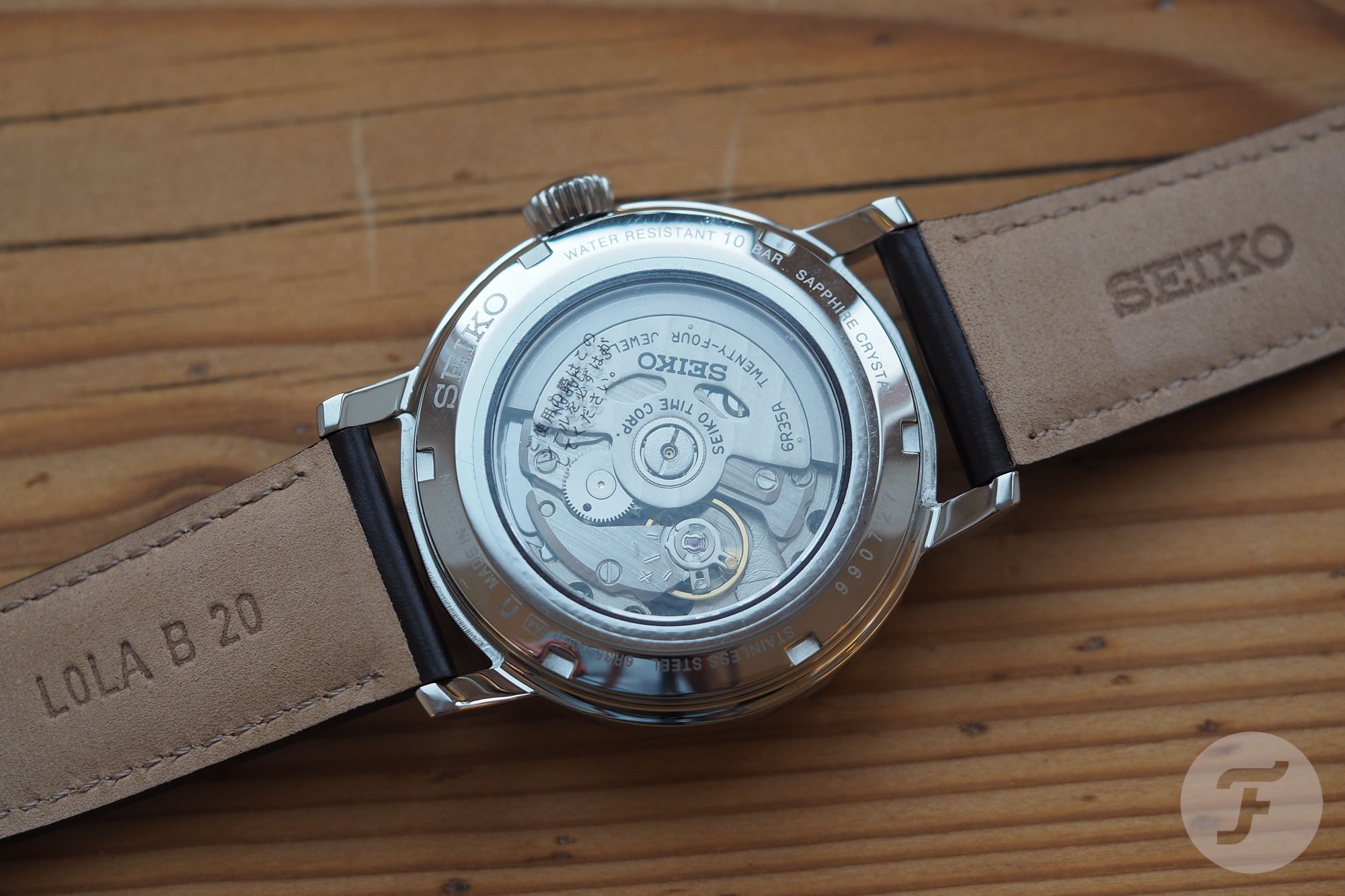 Whether you choose the white or maroon dial for the Presage automatic enamel, you're getting a stainless 39.9mm case that's 47.2mm lug to lug and 12.4mm thick. If you're a Seiko fan, you'll realize that's a bit of a gift because the brand often sizes things a bit large or thick. The watches feature simple, round cases and straight lugs with a 20mm width. And what's ticking inside? That would be the 6R35 automatic with a date feature and 70 hours of power reserve. All that sounds pretty ok, but then Seiko turns up the wick a bit with some sweet and subtle adders.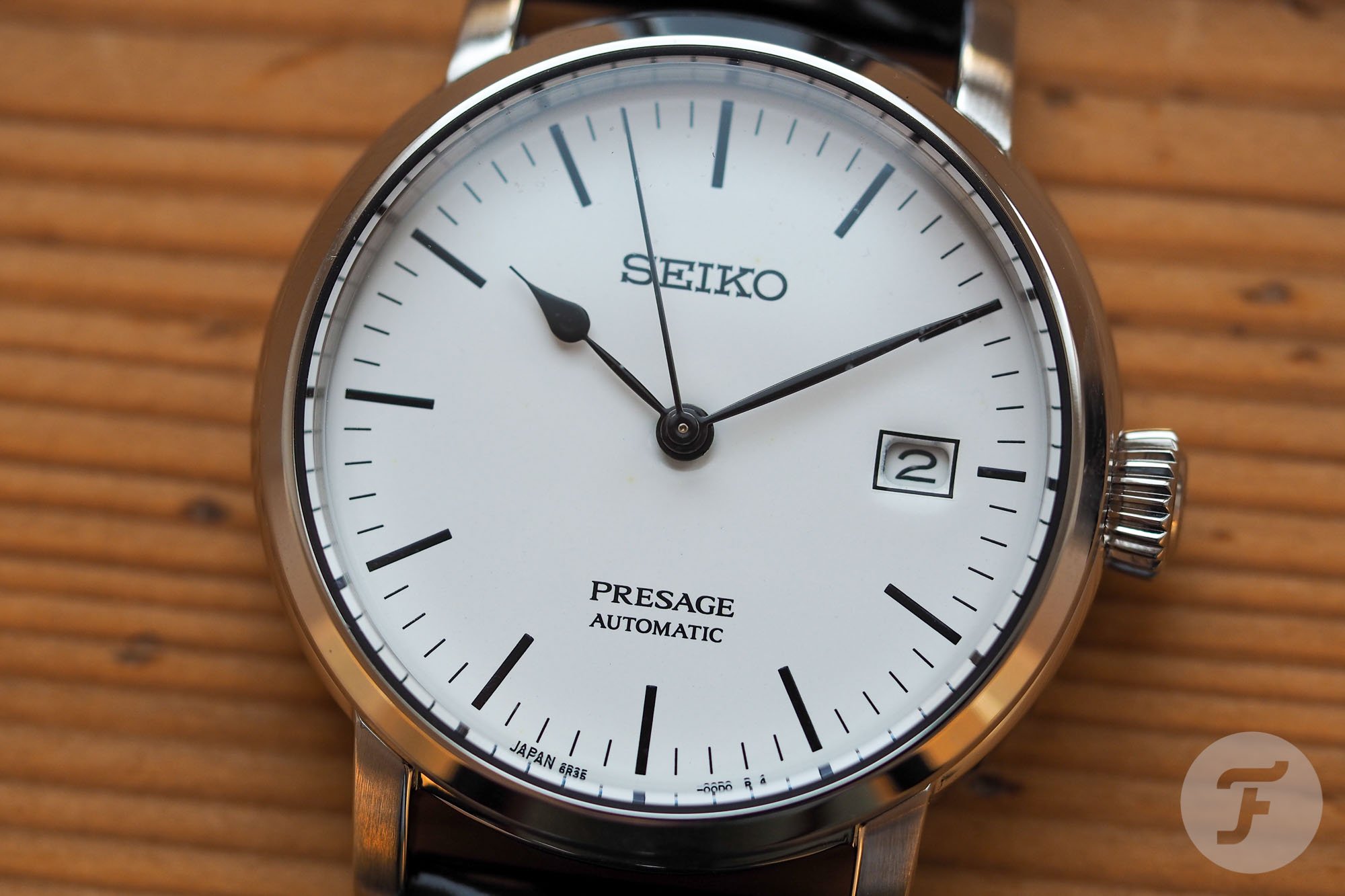 An awesome package
I've always enjoyed looking at the various Presage enamel models, but they were either so expensive or had something incongruous like a power reserve on the dial. The Seiko Presage automatic enamel dials eschew both of these potentially troublesome traits. And as simple as they are, Seiko brings in some real niceties such as a double domed sapphire crystal. The crystal shape adds just the right amount of warmth to what could be considered as a very straightforward dial design. Of course, we know it's enamel and special, but this crystal really enhances the overall looks.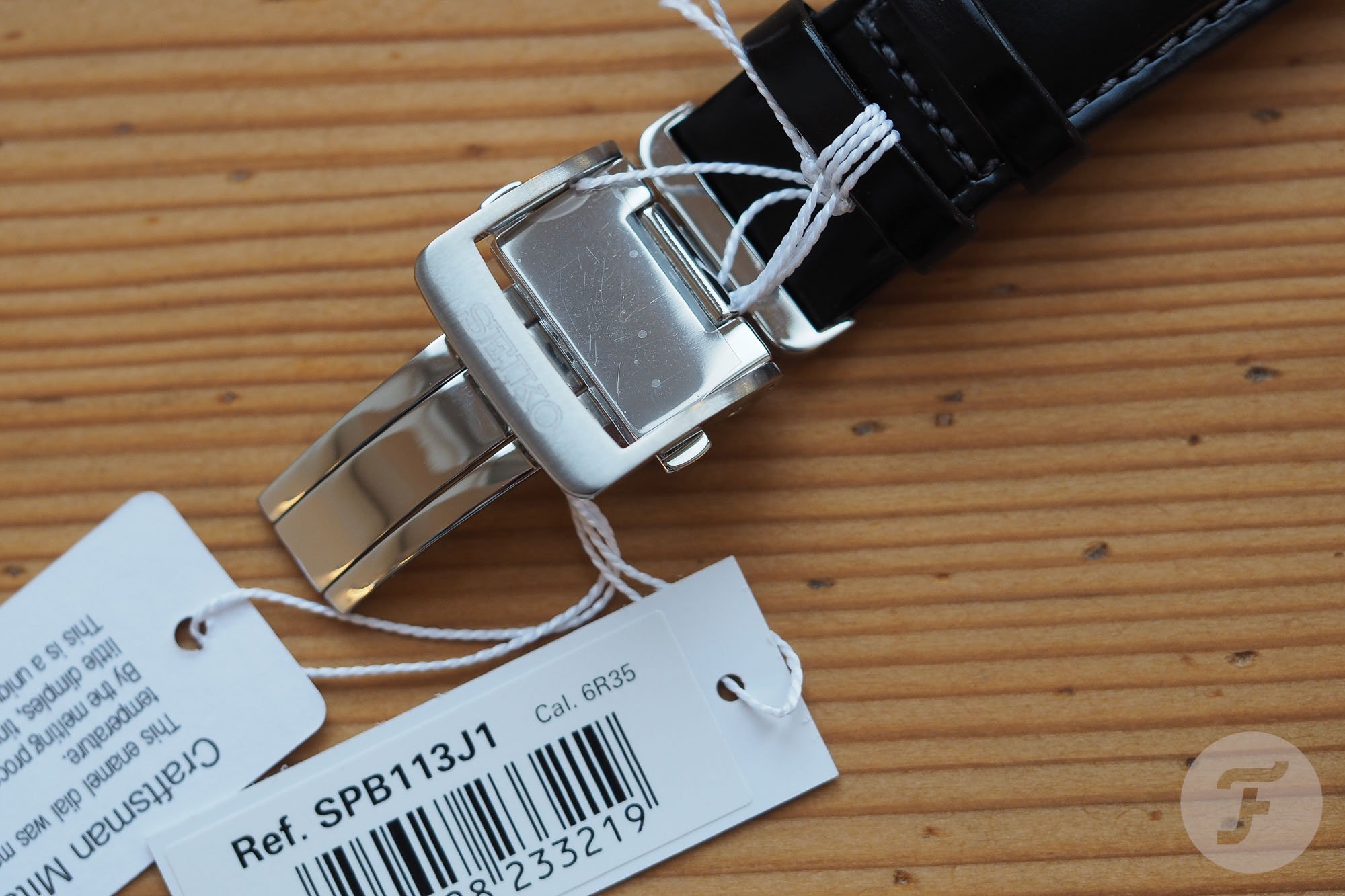 And then there's the strap. For all the things Seiko does well, I'm usually not a fan of their straps or bracelets. The leathers often feel resinous and the bracelets are typically clunky. Everything works, but it's hardly up to the same snuff as the watch head. I'm pleased as punch to say these Presage automatic dials come on — big watch buzzword coming — cordovan! The white dial comes with black and the maroon dial with dark brown. Each uses a two-button steel safety folding clasp.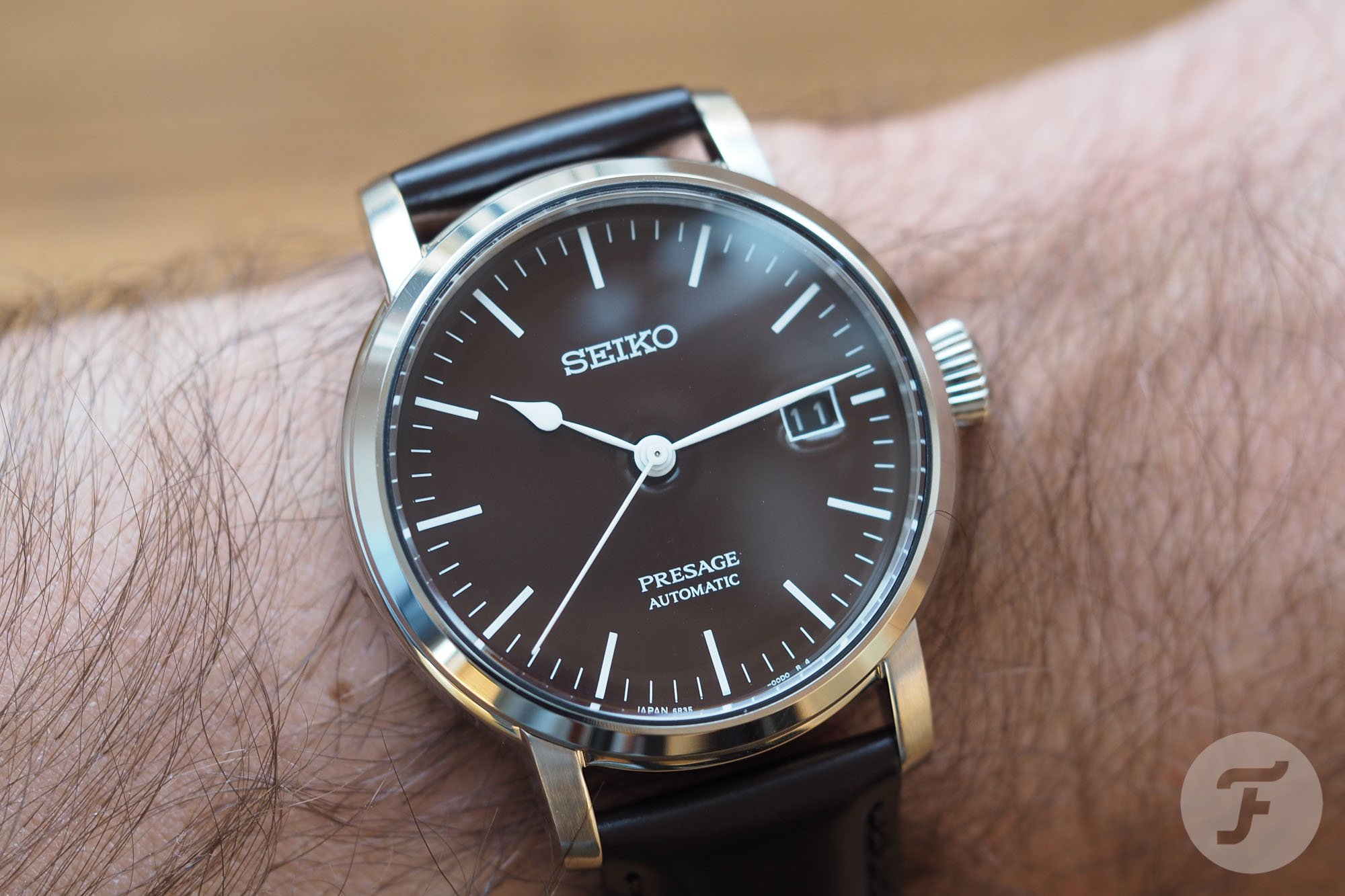 Cool style
I've liked some past and present Presage enamel models, but there's usually something with the dial style or hands that puts me off slightly. Prior Roman numeral variants always looked a little fuddy-duddy to me. Arabic numeral versions are better for me and do recall the famous Laurel from 100 plus hundred years back, but they can be fussy. Today's Presage automatic enamel dials assuage all my concerns and come with a clean look that's meant to evoke the clocks from famous Japanese designer Riki Watanabe. They're perfectly balanced and look fantastic with spade-shaped hour hands. Do I love the date window? No, but it works here and any chance to see how the enamel works its way around the aperture is welcomed.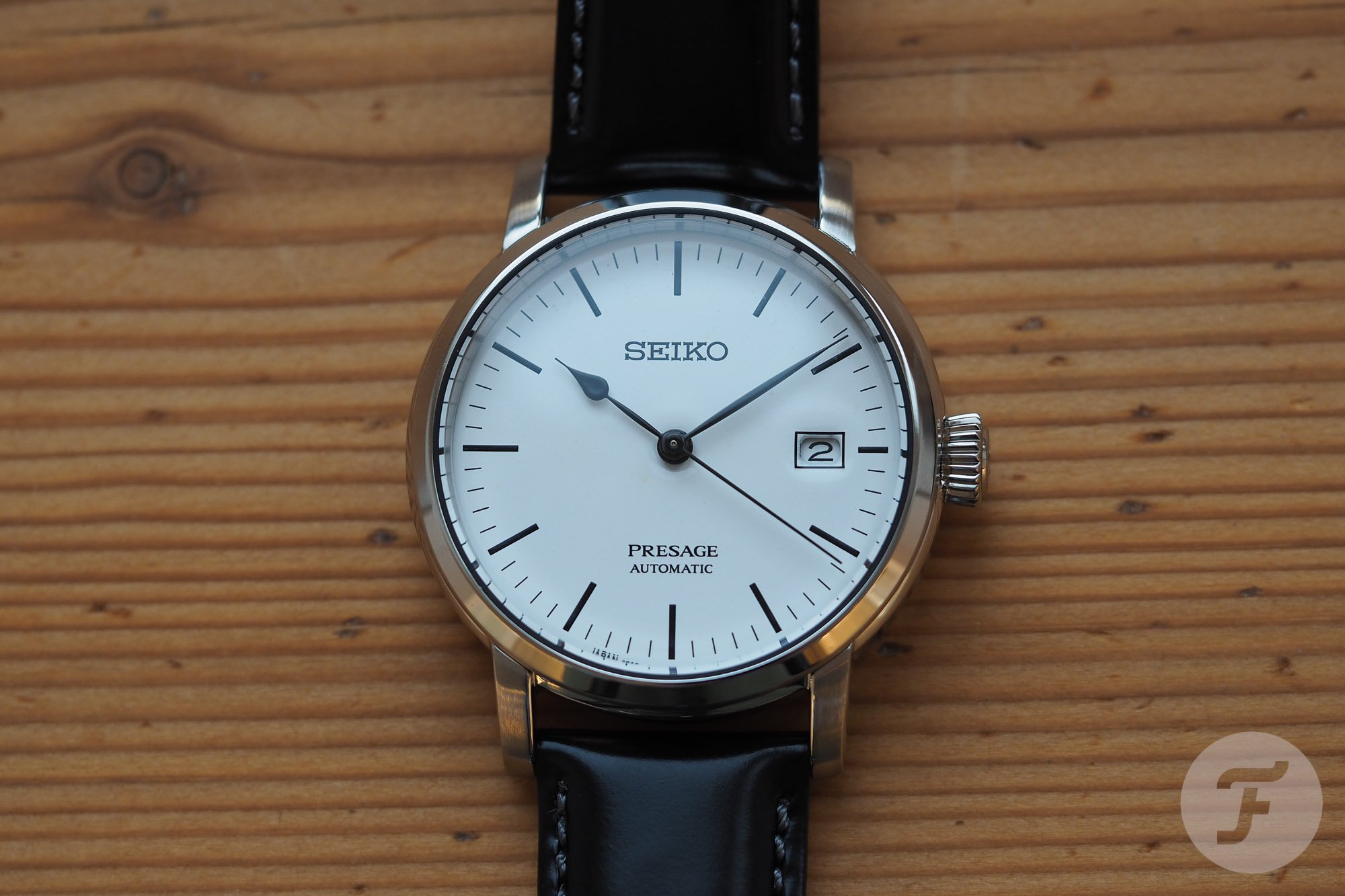 The enamel dials are actually created by craftsman Mitsuru Yokosawa and reading about the process is fascinating. It's all the more fascinating because either the white or maroon Presage automatic enamel dials retail for €1,200. I'd call that downright reasonable considering the fact that some Seiko enamel pieces cost multiples of this. Yes, this contains a relatively basic movement with -15 seconds to +25 seconds of accuracy, but it's acceptable. At some point, most people decide that they'd like a dressier type of watch. There are scads of Swiss me-too automatic dressy watches in the realm of 1,000 Euros, but most are incredibly boring. These Seiko Presage models offer a great opportunity to buy something unique and with some handiwork. If you're in that market, I'd highly recommend heading to your local boutique to check these for size.
For more information on the Seiko Presage automatic enamel dial models, visit the official Seiko site.
Watch specifications
Model
Presage Automatic Enamel
Reference
SPB113J1 (white dial) SPB115J1 (maroon dial)
Case Material
Stainless Steel
Case Dimensions
39.9mm Diameter, 47.2mm Lug to Lug, 20mm Lug Width, 12.4mm Thickness
Crystal
Double domed sapphire crystal
Case Back
Screw-in display back
Movement
Seiko caliber 6R35 automatic, manual winding possible, 70 hours power reserve, quick set date
Water Resistance
100 Meters
Strap
Black or Brown Shell Cordovan with push button folding safety clasp
Functions
Time, seconds, date