Hot Take: Seiko Prospex LX Collection
Stepping It Up With Spring Drive
At least in our region of the world (Europe that is), the Prospex collection does pretty well. Heck, even half of our own team decided to pull the trigger on a Marinemaster 300 or other Prospex model.
This year, Seiko makes it even tougher on us by releasing a new Prospex range, the Prospex LX collection. Three new models, each in a 'Black Edition' as well, so six in total. Let's have a first look.
Seiko Prospex LX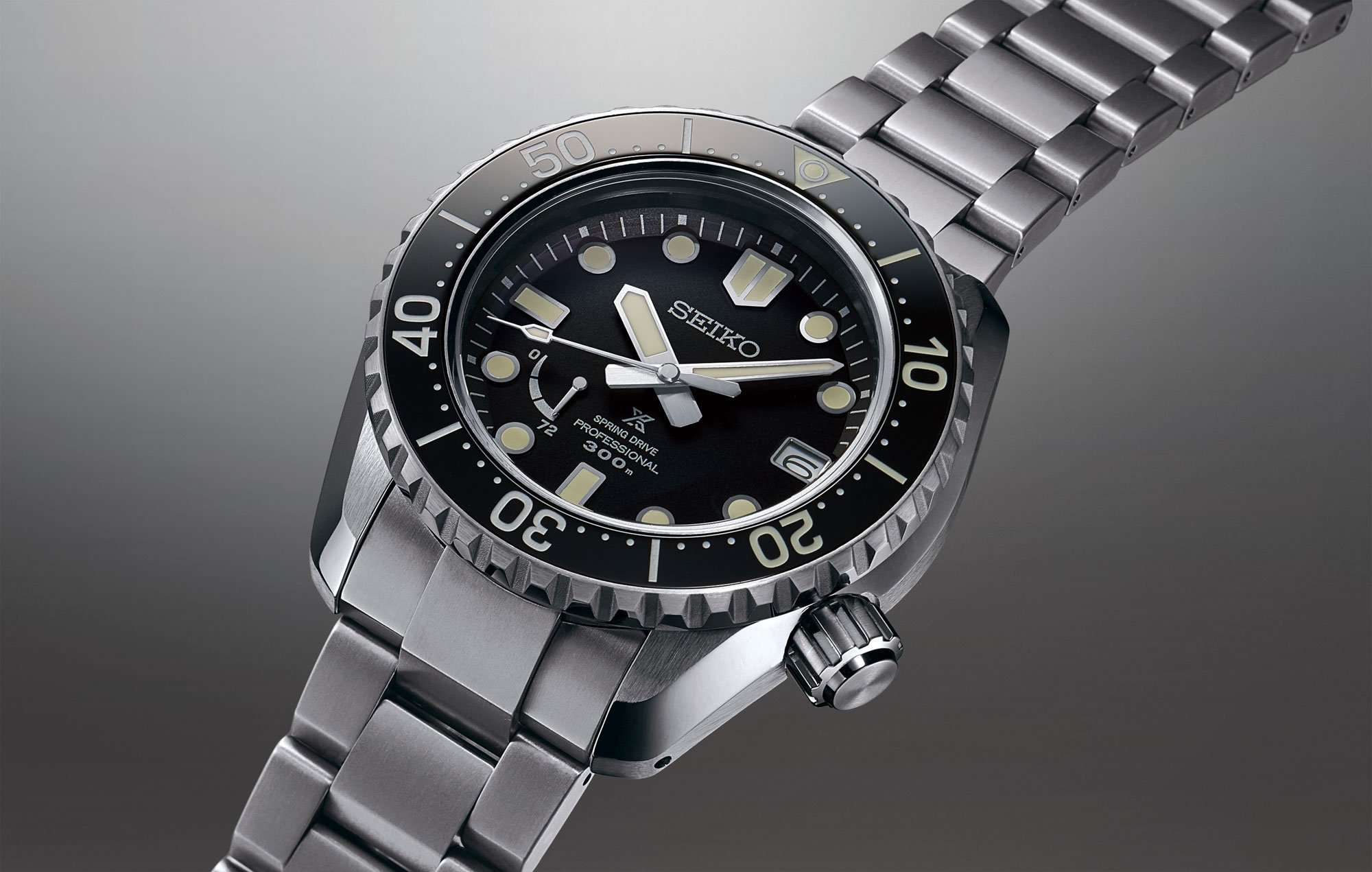 Let's start with the LX, according to Seiko a hint to a Latin word for 'light'. It has nothing to do with the weight, although there are models in titanium as well, but with the way that light is reflected on the broad, flat surfaces of each Prospex LX case. As you can see, Seiko applied a beautiful combination of satin-brushed and polished surfaces. The polishing is done according to the Zaratsu method.
The new Seiko Prospex LX is designed by Ken Okuyama, who has also worked in the automobile industry as designer. For example, he worked on the design of the Porsche 911 (996) and he worked on several Ferrari designs (including the Enzo, 456M and California) during his time at Pininfarina. He also worked with watches before, or better said, used a TAG Heuer Carrera watch as inspiration for the dashboard of his own K.O.7 Spider concept car. Now, he collaborated on this new Seiko Prospex LX, on which he stated: ''My aim was to take the unique inheritance and integrity that Seiko has built in sports watches over the decades and to bring them alive in a design that has simplicity, harmony, power and presence. The Prospex LX is a true Seiko with a thoroughly contemporary feel.''
As you can see, Seiko and Okuyama respected the original design of their 1968 Professional Diver.
Case and Bracelet
All six Prospex LX watches have a titanium case with a diameter of 44.8mm, of which three are treated with black coating. Those three come with silicone and leather straps (calf and alligator), where the titanium watches come with a titanium bracelet. It might be for the first time that I am really enthusiastic about the design of a Seiko bracelet, they look very nice and sporty. No polished links this time. The models are as follows:
SNR025 – Titanium case and bracelet, compass bezel (GMT hand)
SNR029 – Titanium case and bracelet, diving bezel
SNR033 – Titanium case and bracelet, GMT bezel (GMT hand)
The black coated versions are similar to the ones above, resp. SNR027 (calf strap), SNR031 (silicone) and SNR035 (alligator strap).The diver's references (SNR029 and SNR031) have a water resistance of 300 meters, the land versions (reference SNR025 and SNR027) a water resistance of 200 meters and the GMT watches (reference SNR033 and SNR035) 100 meters water resistance. All Seiko Prospex LX models have a screw case back and screw-down crown. Instead of Hardlex crystals, Seiko decided to use sapphire crystals for these models.
Spring Drive 5R Caliber
Perhaps the biggest news is that the Seiko Prospex LX collection will be using the 5R Spring Drive caliber. We've written many times on this innovative mechanical mechanism combined with an IC and quartz crystal, providing an accuracy of max. 1 second deviation per day. The references of these watches all start with SNR, meaning they are powered by a Spring Drive movement. The Seiko Prospex LX collection uses two different Spring Drive movements, the caliber 5R66 for the models with a GMT hand and the caliber 5R65 for the models without. All models have, of course, a power-reserve indicator, as this is the case with (almost) all Spring Drive powered watches. These self-winding calibers have a power reserve of 3 days and have 30 jewels inside.
Pricing And Some Thoughts
I believe that this makes the Prospex LX actually a very cool buy, combined with its spectacular finished case and bracelet. The SNR029 is probably my favorite reference, a no-nonsense diving watch with Spring Drive movement and clean dial. The pricing might come a bit as surprise to people who aren't that familiar with the Prospex (and Marinemaster) watches. The European retail prices are €5100,- (SNR025, 027), €6100,- (SNR029, 031), €5600,- (SNR033, 035). The diameter of the watches (44.8mm) is something I need to try first (and I will have done so at the time this article is published), so we will address this in a follow-up hands-on article with one of these watches.
More information via Seiko online.
Watch specifications