Novak Djokovic Wins Wimbledon 2015, On His Wrist The Seiko Astron Djokovic Limited Edition
Yesterday, Novak Djokovic won Wimbledon with 7-6, 6-7, 6-4, 6-3 against Roger Federer. During the match, the only referal to a watch brand were all the Rolex signs around the court and on screen. Everyone knows Federer is Rolex ambassador. But this time, the watch that came closest to the Wimbledon 2015 trophy is the Seiko Astron Djokovic Limited Edition on the wrist of the winner.
Djokovic, based on his game play and ranking, is the favorite player of many tennis fans out there. However, just everyone would allow Federer to win Wimbledon as he is a populair tennis player and highly likable. Federer would have the highest chance to win a Grand Slam on grass, but not if he is playing in the final against Nadal or Djokovic. Federer had and has a tough job against Djokovic, as the tennis player from Serbia has an answer to everything. Oh, he answers to critical spectators as well (roaarrr).
Seiko Astron Djokovic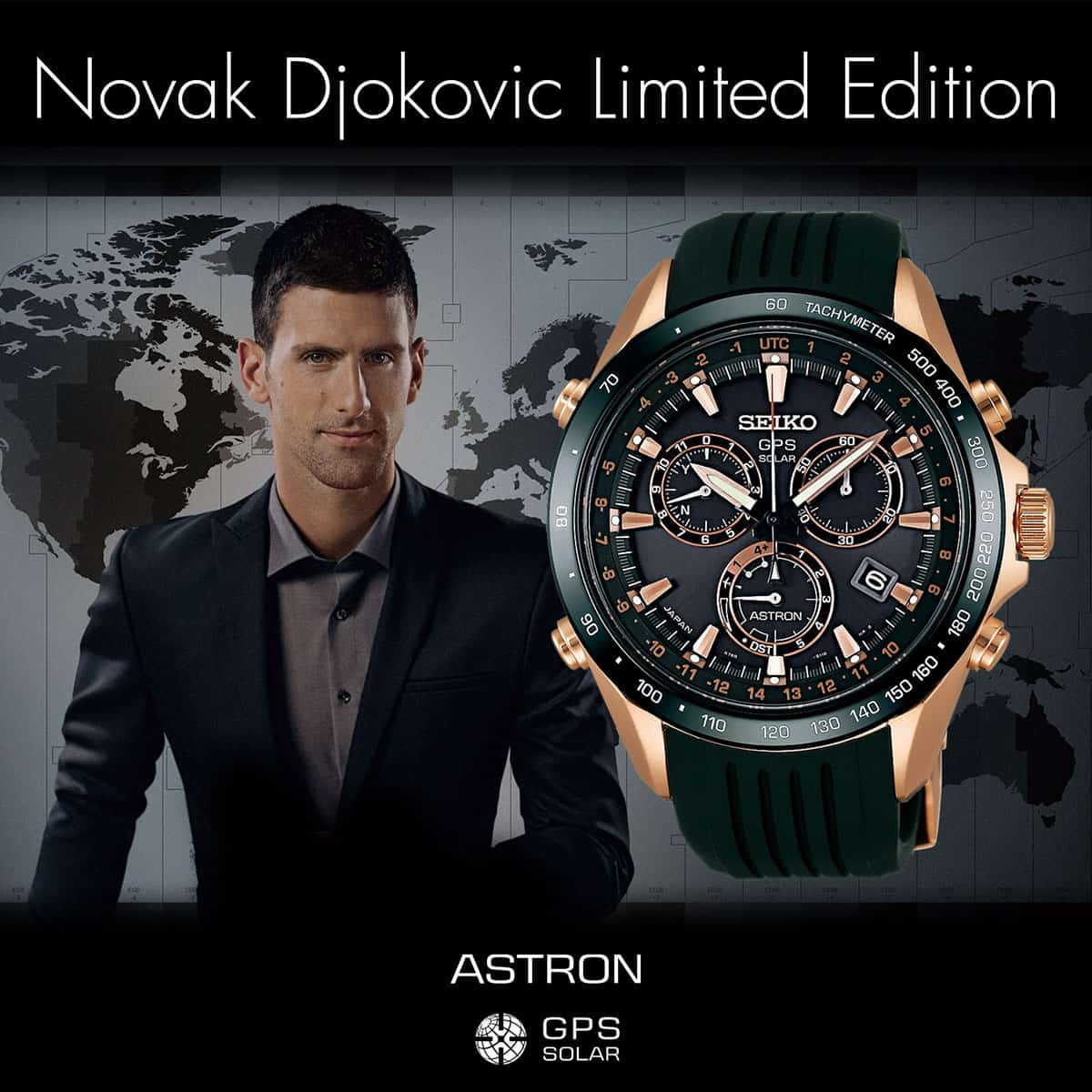 Last time we reported on Novak Djokovic here on Fratello Watches (in 2012) he was an ambassador for Audemars Piguet. Since 2014, he swapped watch brands and signed with Seiko. On his wrist, the Seiko Astron Djokovic Limited Edition, reference SSE022J1 and of course, Novak wears 001 (of 2500 pieces in total). Last year, we reported on the new line-up of Seiko Astron GPS watches in detail.
As a tennis pro, traveling around the world, his choice for an Astron GPS makes a lot of sense. Although he could probably just pick anything he wants from the Seiko collection, the Astron GPS Solar Chronograph will make his traveling through different time zones a bit more bearable. He doesn't have to worry about setting his watch all the time anymore, which is pretty convenient if you have a travel schedule like his.
The Seiko Astron GPS Chronograph Novak Djokovic Limited Edition was introduced in November 2014 and had a €1950 Euro list price. It is part of the new collection and generation of Astron GPS watches, with is caliber 8×82 movement (GPS controlled, chronograph, perpetual calendar, 40 time zones, DST) and 44.6mm in diameter.
Currently, we have the Seiko Astron GPS Solar Chronograph reference 22SE023J for review and our very own Michael Stockton will use it during his upcoming traveling in different time zones. We will keep you posted on the usability, reliability and wearability of this Seiko Astron GPS.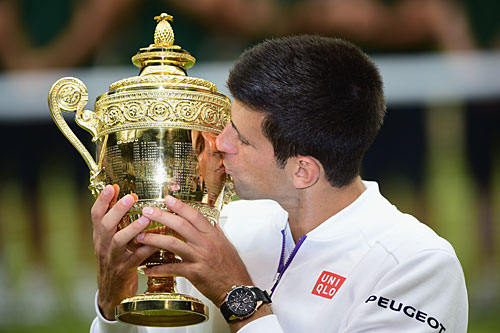 For now, we congratulate both Novak Djokovic as well as Seiko on their victory (and exposure).
Top Image (c) Sports Illustrated, other images by Seiko.