#TBT: Seiko 6215-7000 Vintage Diver
Going Hands-On with Seiko's First Serious Dive Watch
#TBT is here with a look at the Seiko 6215-7000, a vintage diver that paved the way for future designs from the storied brand.
A few weeks back, I pulled my normal Saturday morning routine. I woke up, made my wife and I strong cups of coffee using my handy dandy AeroPress, grabbed a yogurt, and plopped down on the couch to see what was what. I checked our site and stumbled upon Balazs' cool barn find article and it got me to thinking about my newest acquisition, the Seiko 6215-7000. I'll get to the buying process, but let's first drop a little history.
The Genesis of the Seiko 6215-7000
If you're not familiar with the history of Seiko dive watches, I'd encourage you to check out an article I wrote covering every release during the 1960s up until roughly 1980. I touch upon the Seiko 6215-7000 but let's spend a longer moment on what this watch is and why it's so important historically. In 1965, Seiko released the 62MAS (ref 6217-8000/1). It's a watch that garners a high level of praise.
…the 62MAS used a run-of-the-mill "skindiver" case…
With 150 meters of water resistance, the watch was the Japanese company's first attempt at addressing the growing popularity of SCUBA diving. But if we're being honest with ourselves, the 62MAS used a run-of-the-mill "skindiver" case that was prevalent across multitudes of brands. Citizen used these along with scores of large and small European marques. Case design aside, the 62MAS did provide a template for a new Seiko design language.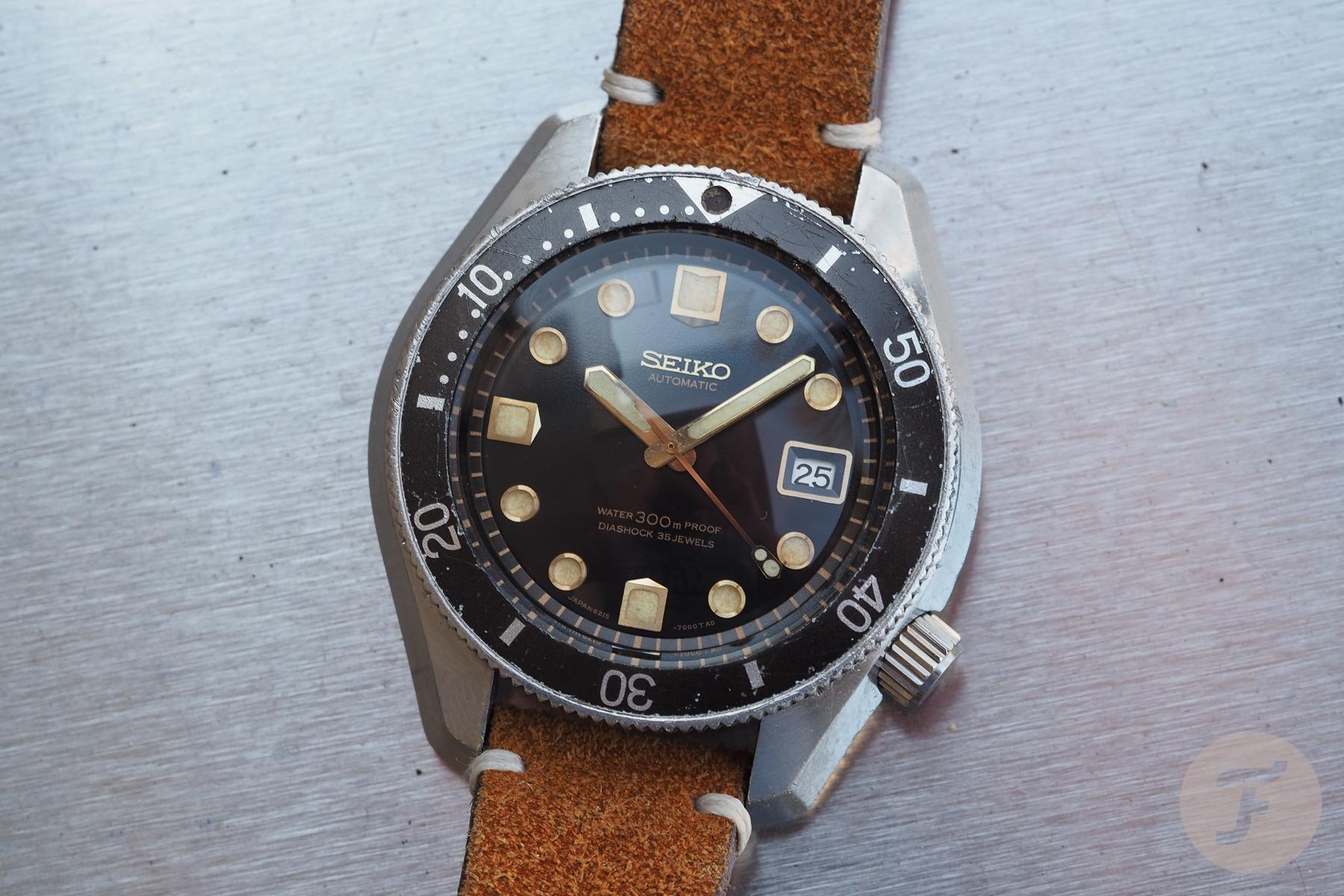 Seiko Decided to Get Real in 1967
While the 62MAS may have addressed recreational divers, Seiko was clearly missing out on the professional diver market. Underwater welders and various other workers required watches to function at greater depths. This meant the addition of thicker crystals, screw-down crowns, and other necessary features. And so it was in 1967 that the Seiko 6215-7000 debuted and brought a suite of upgrades meant to answer the call of the professional. Perhaps unknowingly, this very watch would go on to influence every major Seiko diver that followed it. All this was caused by a watch made for less than one year. Significant? I'd say so.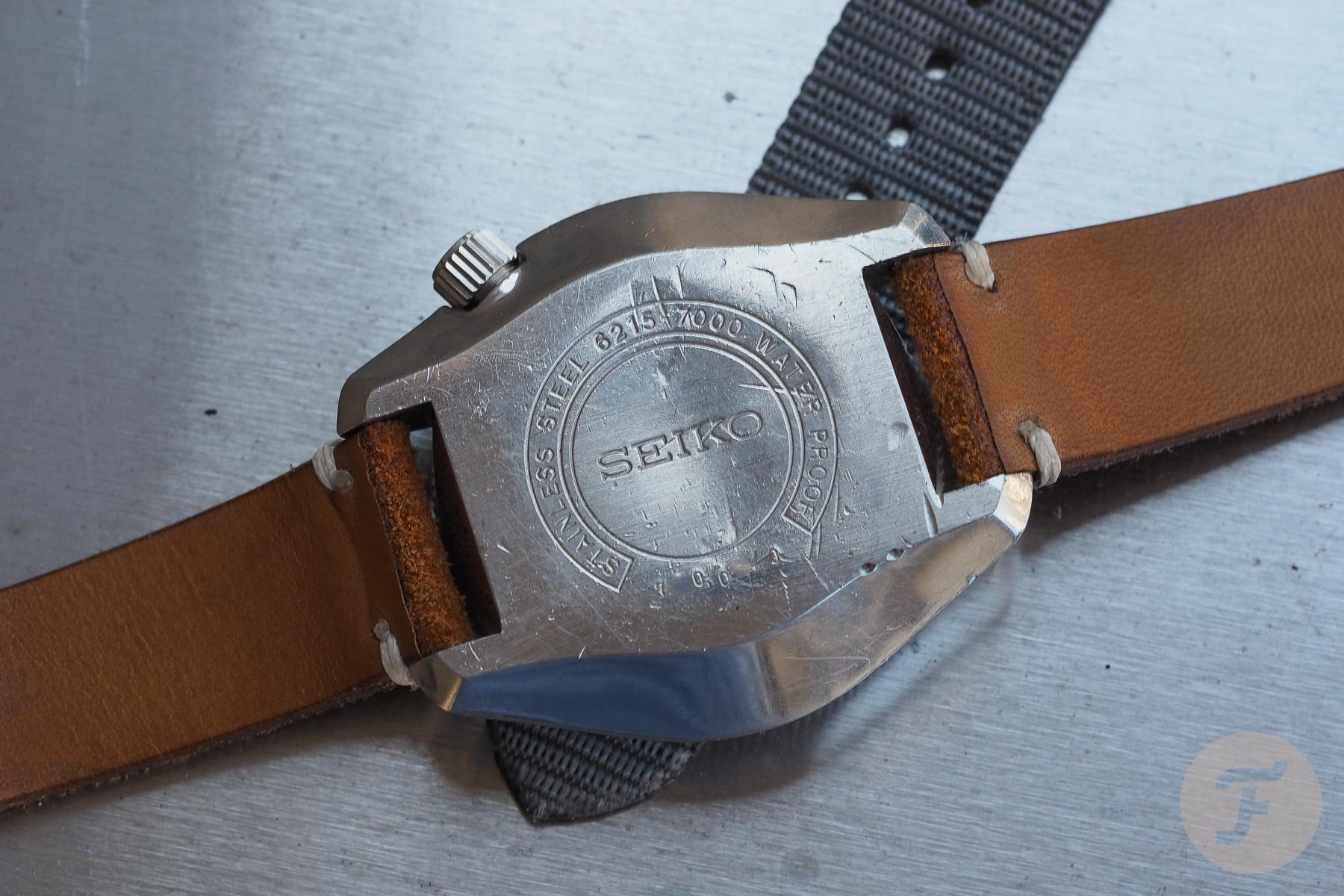 On Paper, the Seiko 6215-7000 was a World-Beater
The Seiko 6215-7000 is a 43.5mm diver with 300 meters of water resistance. It features a Hardlex mineral crystal and a monobloc (read: front-loading) case. A large knurled and unsigned crown sits at 4 o'clock to increase the fit on the wrist. A bidirectional downward sloping countdown bezel with lumed pip at 12 surrounds the dial. And that dial. It's black with a healthy dose of gold detailing and that includes the fat hands with their pointed tips. The stoplight seconds hand makes its debut here as well. Generous lume abounds as is fitting for a watch that needed to perform in low light situations. A 35-jewel 6215 caliber with quick set date function powers the beast. In its stock form, a 19mm rubber strap accompanied the watch.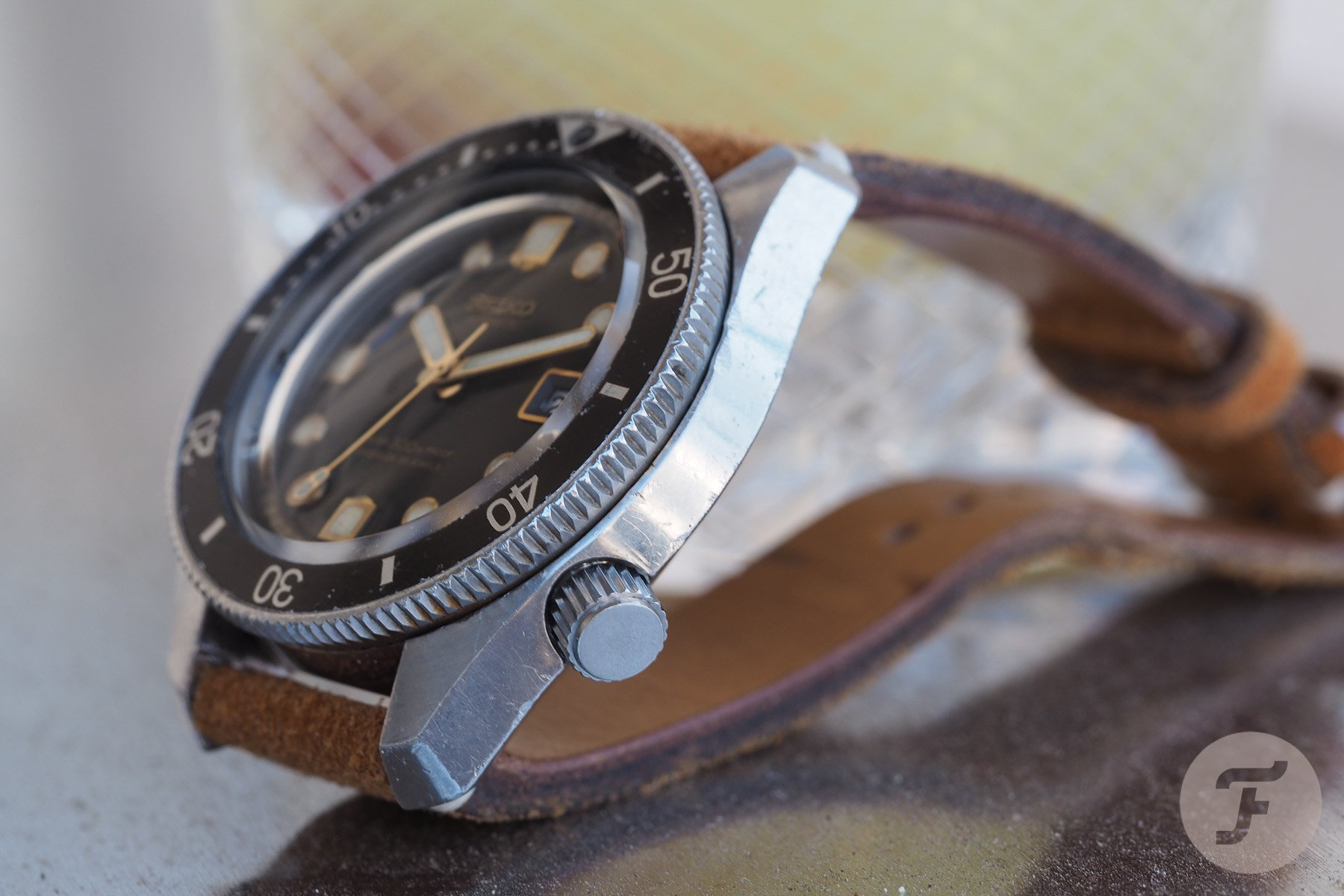 Spend a moment on the Seiko 6215-7000 specs and transport yourself back 53 years to look across the horological landscape. A Submariner 5512/5513 was good for 200 meters. The Omega Seamaster 300 165.024 was curiously rated to 200 meters. Yes, there were outliers such as the Doxa SUB 300 certified to 300 meters, but it was uncommon.
Like today, the difference between 200 and 300 meters of certification usually amounts to 100 meters of overkill. Still, I look back and have to assume that Seiko was a plucky upstart making relatively unassuming dress watches and, until that time, a me-too diver. And then they drop an absolute unit like the 6215…boom!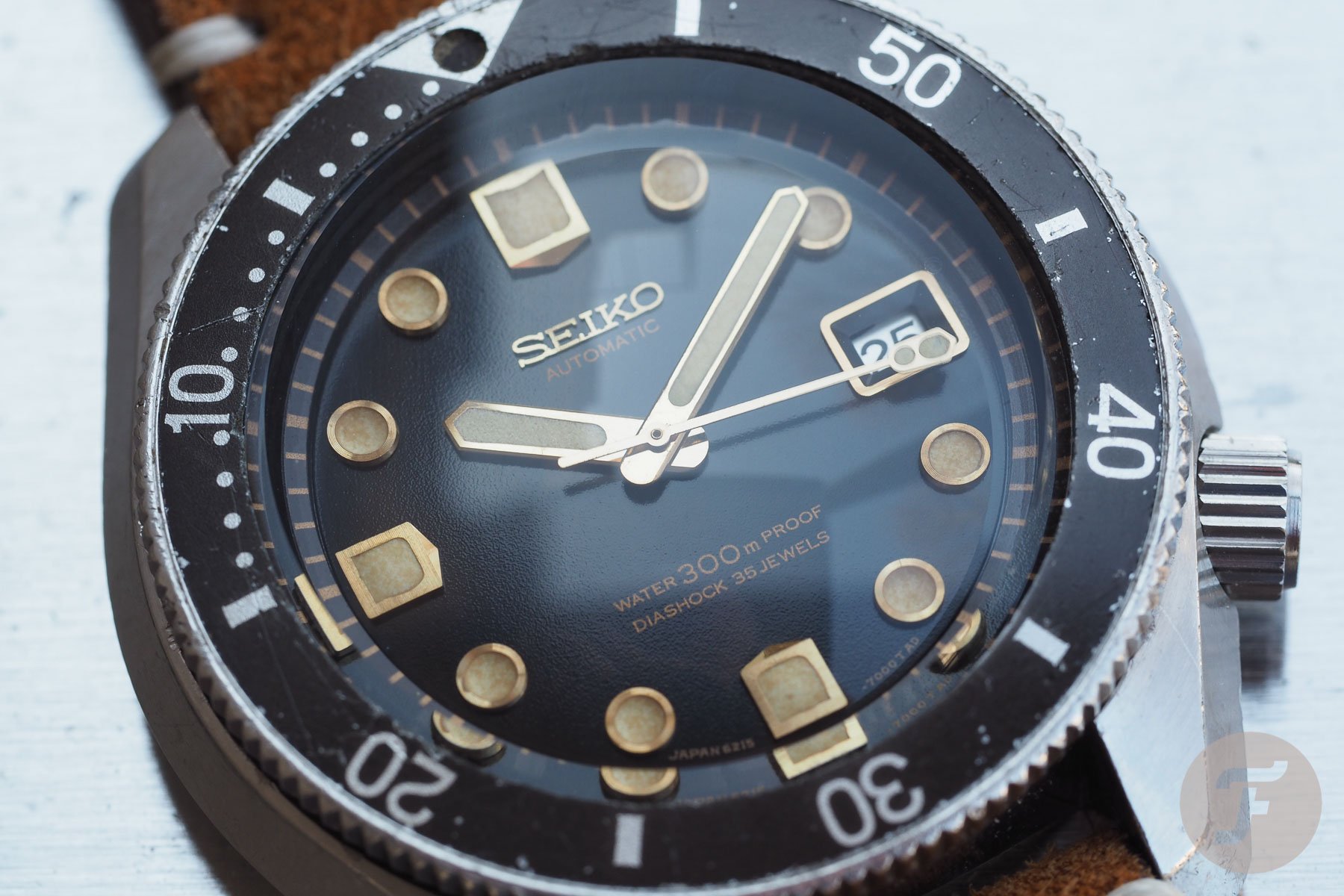 Setting Design Direction for the next 50 Years
Specs aside, the Seiko 6215-7000 stealthily ranks as one of the most important watches of the last 50 years. "Hyperbole," you scream! I don't think so. And I'll tell you why. For nearly 20 years, forums, blogs, videos, and online dealers have routinely crowed about the virtues of Seiko divers. New collectors routinely make a Seiko diver their first mechanical watch.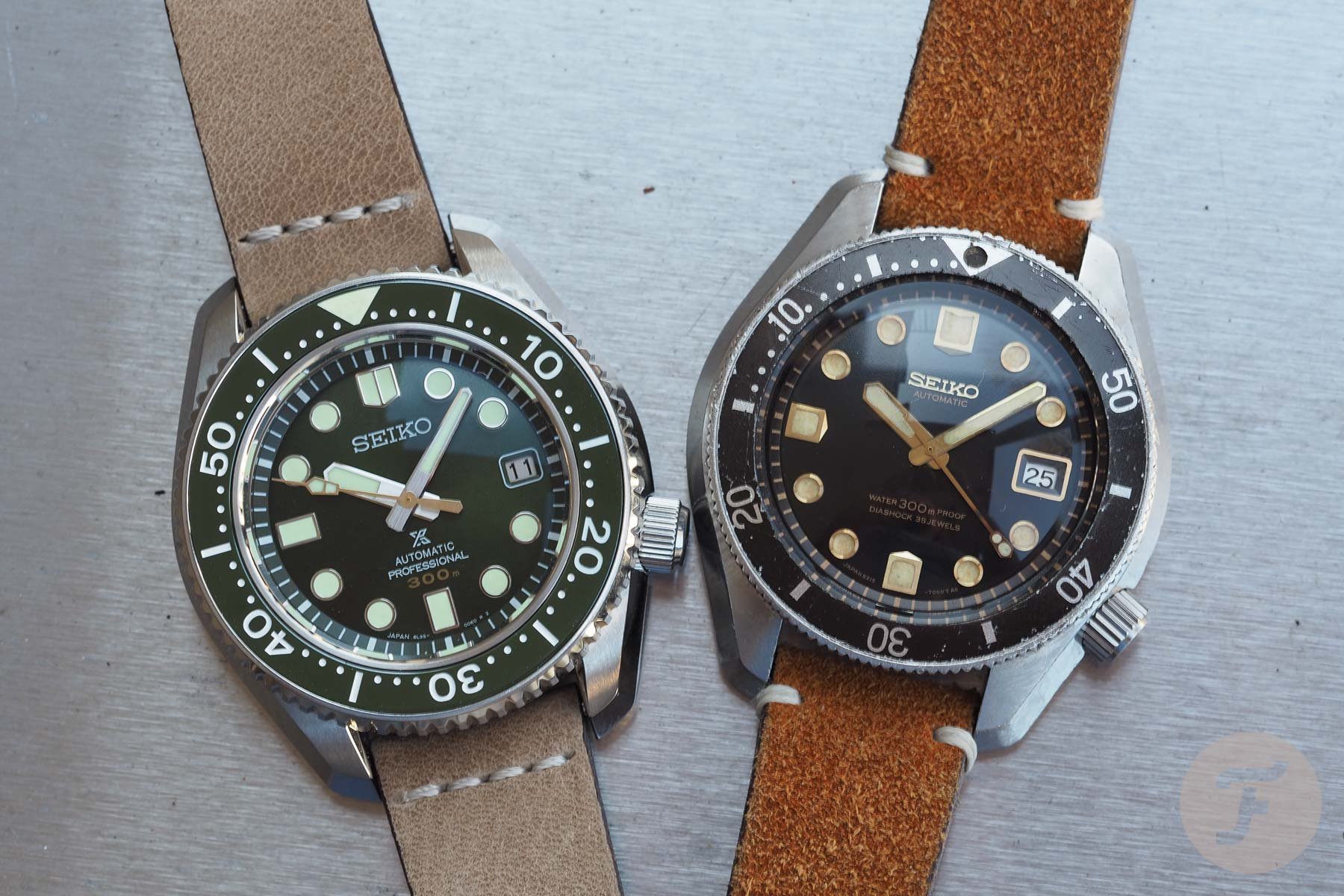 A Seiko diver is unmistakable with its uniquely positioned crown, no bullsh*t looks, bold bezel, and elongated case design. And guess what? It all started with the 6215. The SKX-series, the MM300, the Sumo, and so many others owe their good looks to this watch. Seiko may never carry the same prestige as Rolex, but I'd argue that its practical contribution to the watch world is just as — if not more — noteworthy.
Finding this Seiko 6215-7000
A reasonable Seiko 6215-7000 can easily eclipse $10,000 and they rarely come up for sale. It was sometime in January, though, and I was freezing my a$$ off at the local playground. I was on my phone and spied a 6215 on a familiar Japanese auction site. It looked ok, but the pictures weren't great. The watch seemed to work, but it was very difficult to assess the dial condition due to the heavily scratched crystal.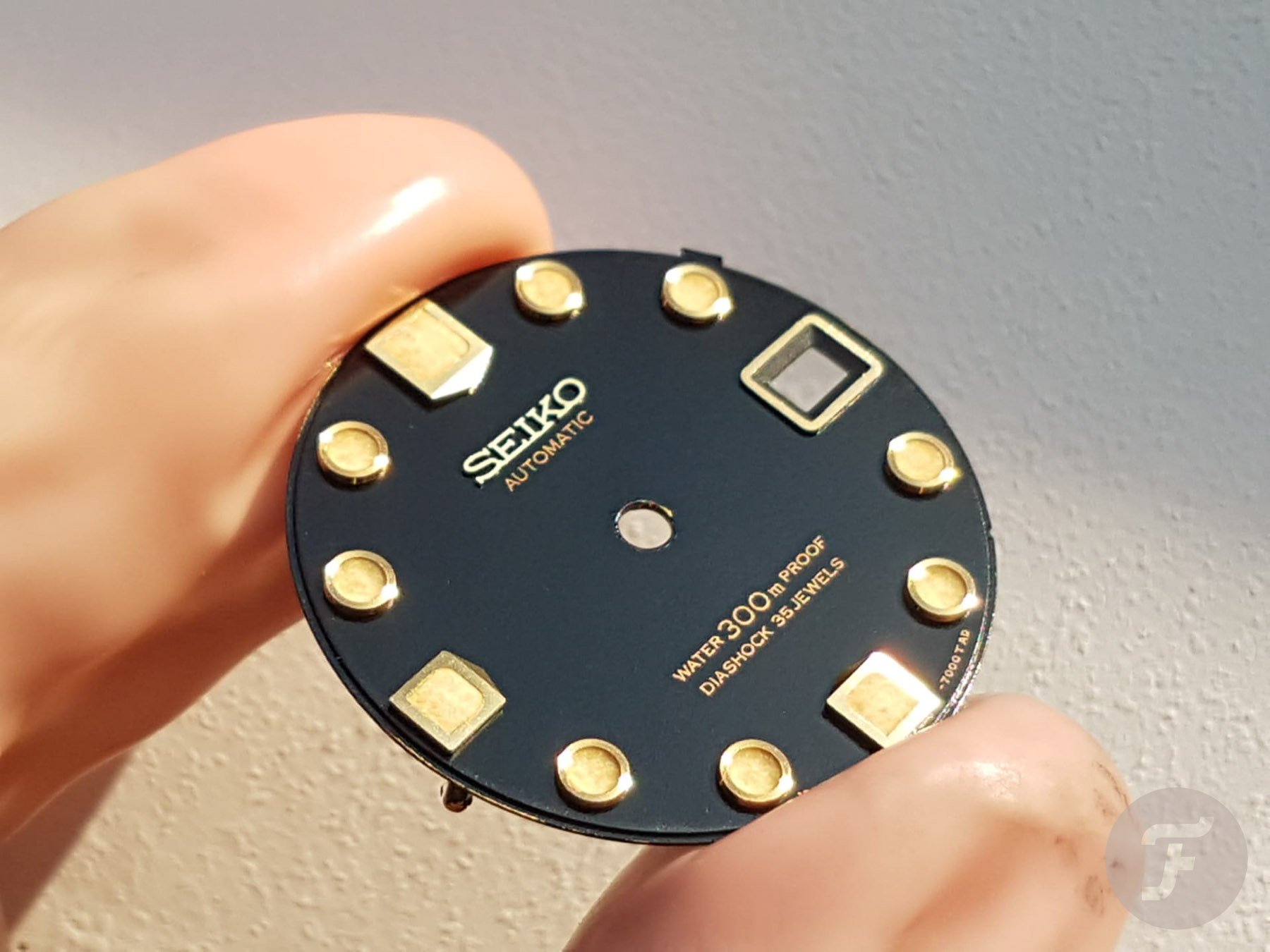 On top of all this, I had to ask myself whether I wanted to go after a potentially big-ticket item so soon after the holidays. But rarity and that insatiable desire to add the missing link to my vintage Seiko diver collection drove me. The result was an embattled win with the help of my good friend Eric Skier at somewhere around $6k. Not chump change, but a potential score for a watch that I thought I'd never own.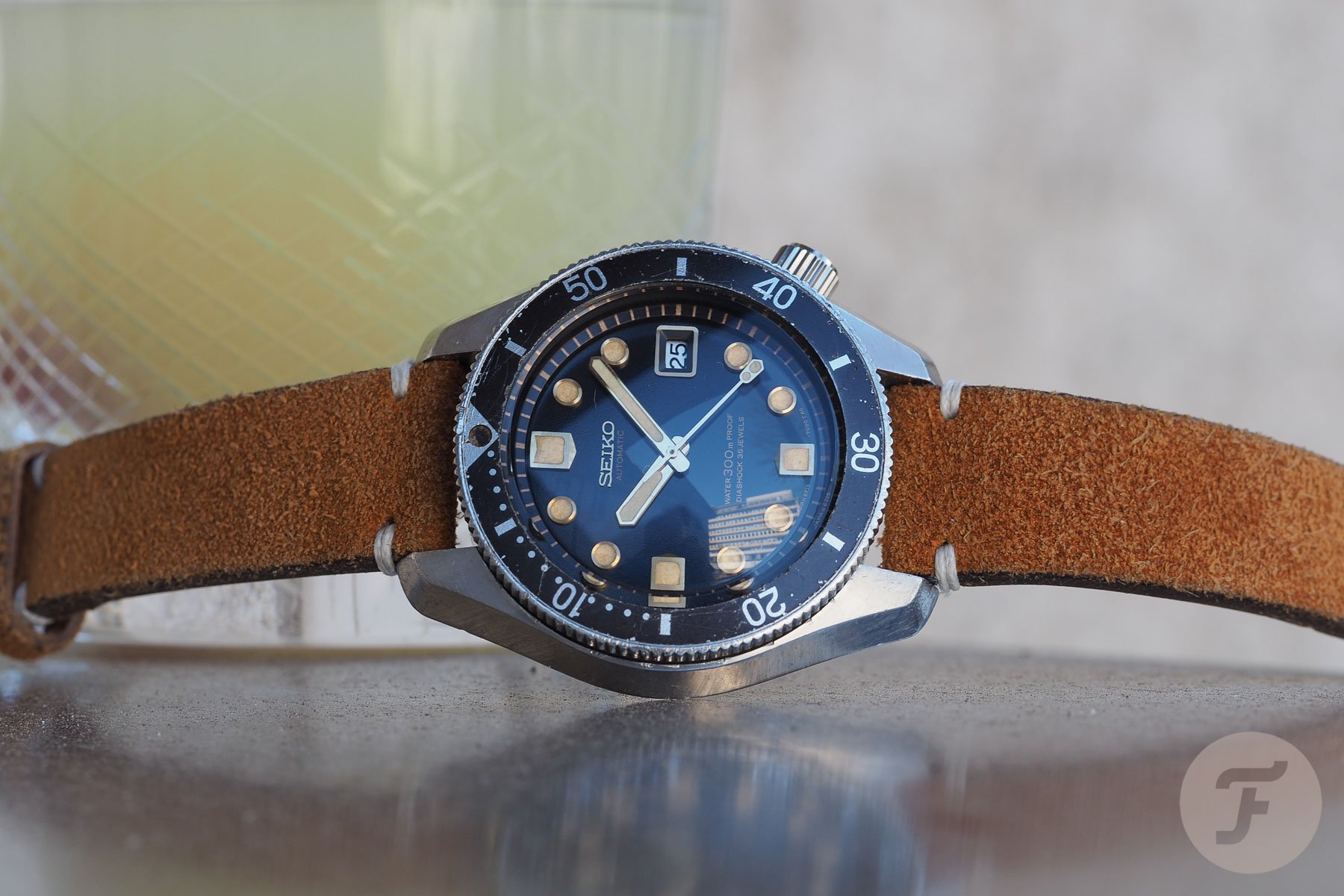 Only a couple days later — it's Japan after all — the watch arrived at Eric's doorstep and we found ourselves positively overwhelmed by a Seiko 6215-7000 in stunningly original condition. The watch had definitely been used but purposefully so. All of the dents, dings, and scratches translated to a watch that had lived a real life over its 53 years. The only external needs was a crystal. I checked eBay Germany that day and, lo and behold, a NOS crystal was available.  For €120. Can you say, "buy it yesterday"?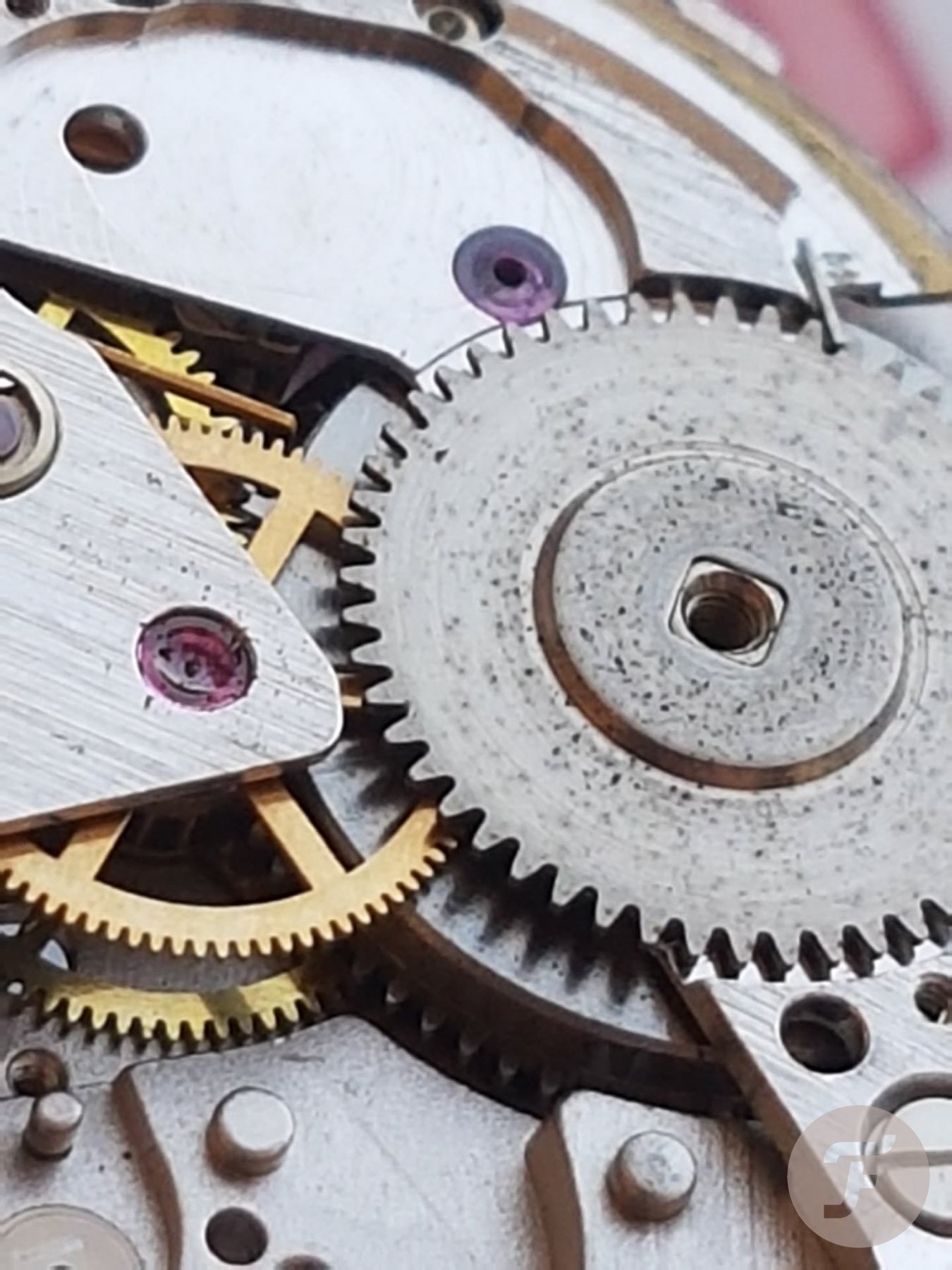 Servicing at Ikigai
I had the crystal in hand a few days later and knew exactly where to send it. It would soon rendezvous with the Seiko 6215-7000 in Belgium at the hands of one of our favorite watchmakers, James Marien of Ikigai. I've mentioned it before, but James does some incredible work on our vintage Japanese wonders. More than that, though, he brings some real passion to the game. This is evident in the stunning macros he sends. It turns out that an iPhone can take some pretty stunning images through the oculus of a Leica stereoscope! Within this article, you're seeing some of the horological pornography that James sent.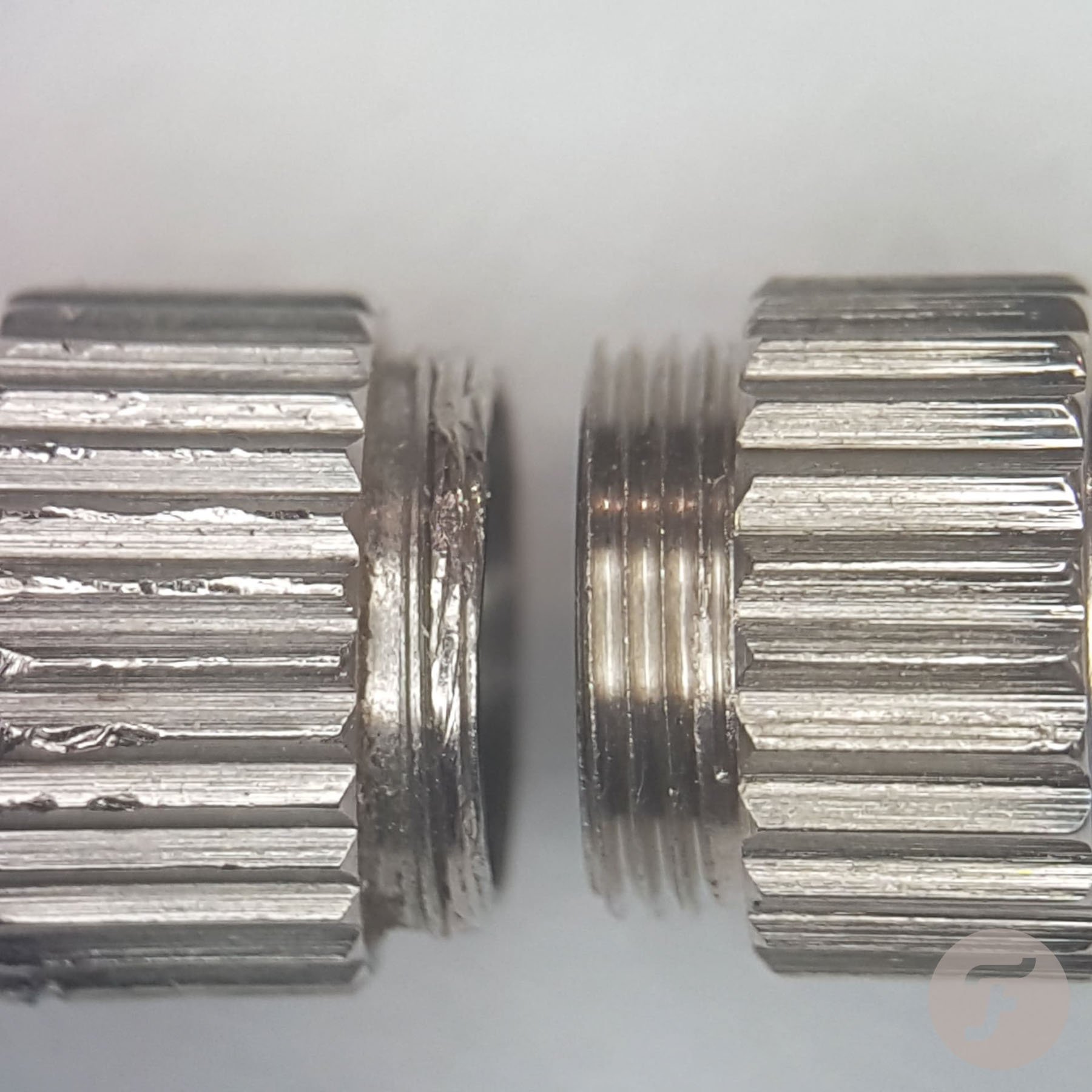 It turned out that my newly found Seiko 6215-7000 needed a bit more work than a simple cleaning and crystal swap. James found a damaged jewel and noticed that the crown threads were mostly stripped.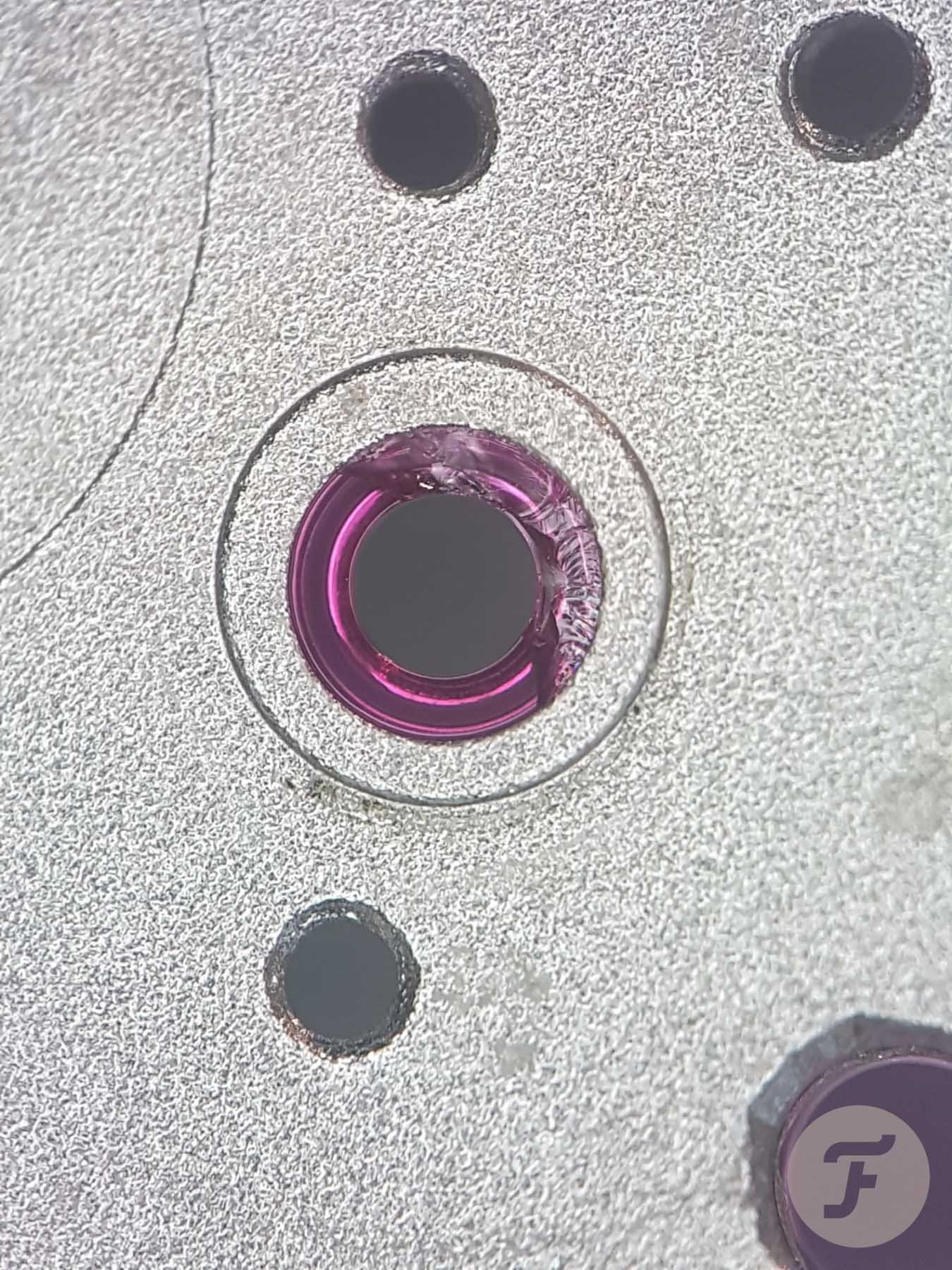 Thankfully, he had some NOS pieces and was able to order jewels. I really appreciate his diligence and I think he enjoyed bringing this old leviathan back from the brink of extinction.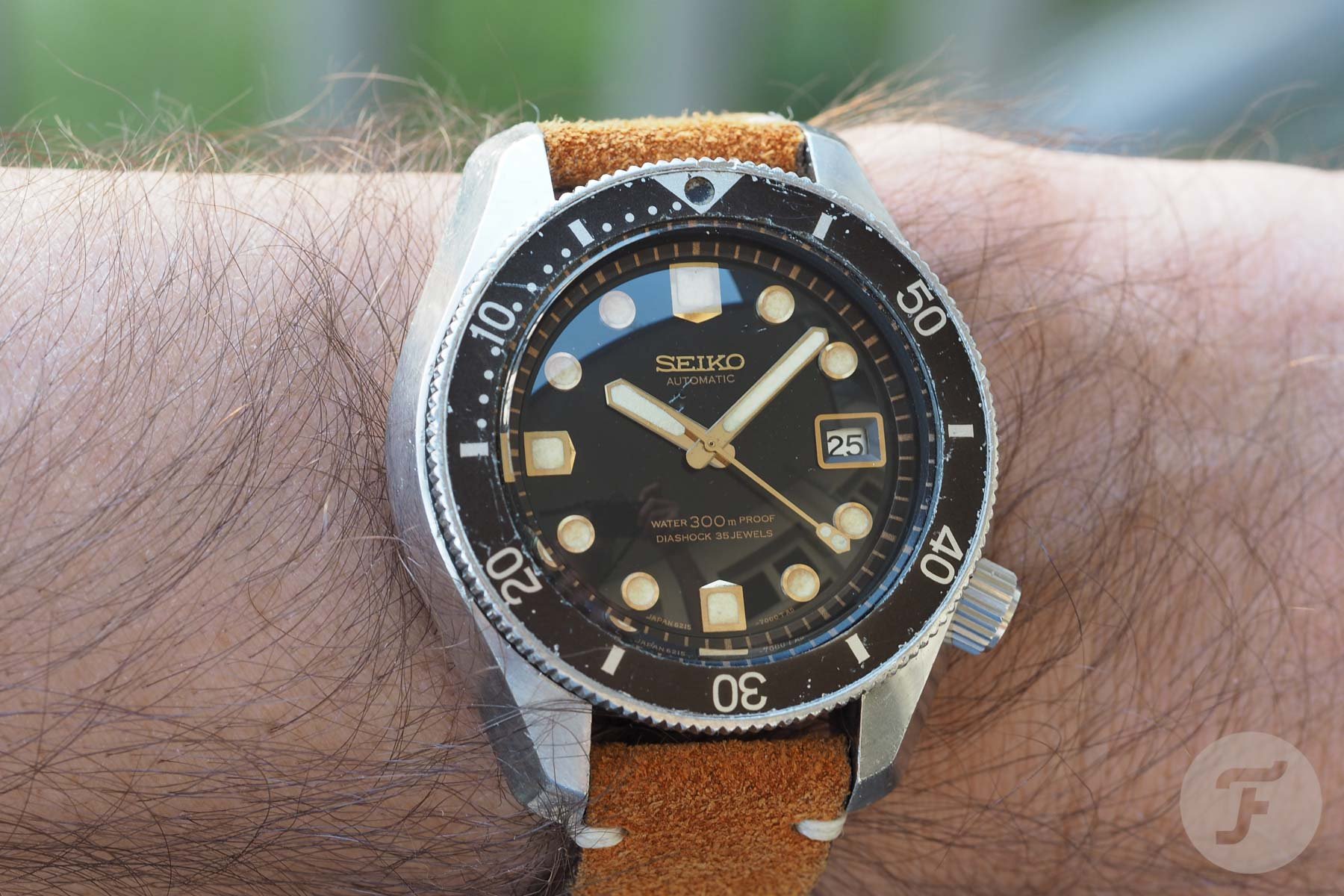 Aesthetics…
At just below 44mm in diameter and with a 50mm lug to lug, the Seiko 6215-7000 certainly registers on the larger side of things. It's 14mm thick and that makes it a little beefy, but not uncomfortably so. With its sculpted flanks and flat back, the watch somehow wears so much better than its modern-day successor, the MM300. On a 19mm honey suede strap, it looks amazing and the strap complements the warm, aged lume. I've had this watch for over a month and it's barely left my wrist. I owe a lot of that to solid construction and a new crystal that's essentially scratch proof. The 6215 keeps great time too. Its only peculiarity? It cannot be hand-wound.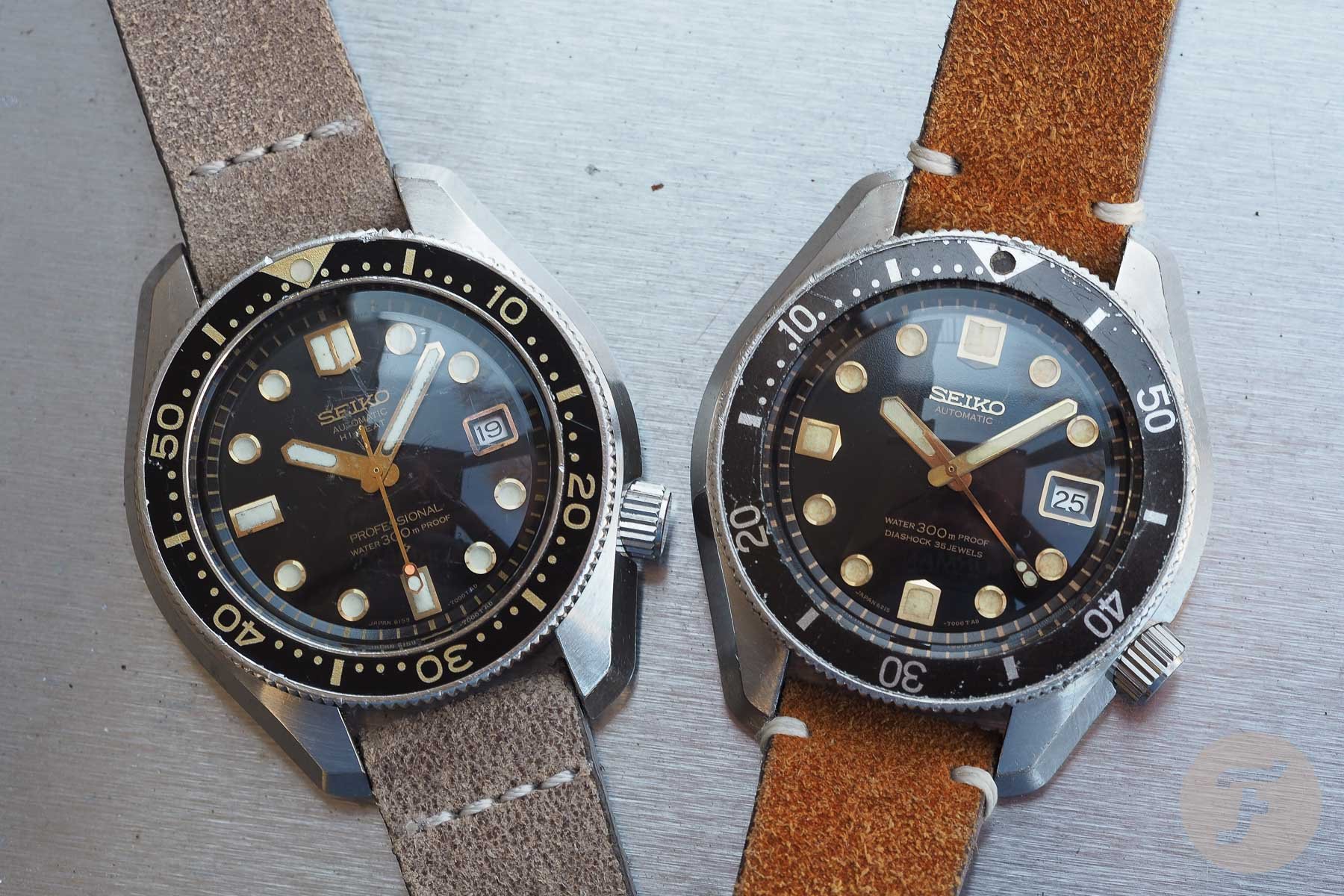 The Elephant in the Room — the 6159
In 2018, Seiko celebrated the 50th anniversary of its first professional diver with a modern reissue of the fabled 6159 diver. It doesn't take a genius to look back on the 1968 6159-7000 and its 1969 6159-7001 successor to realize these watches are virtually identical to the Seiko 6215-7000. It strikes me as funny that Seiko, as a company, chooses to ignore the 1967 6215 in its version of history. They count the 6159 as the true first Professional diver. Yes, the 6159 says "Professional" on the dial whereas the 6215 doesn't. The 6159 also introduced the technical marvel hi-beat movement. But water resistance and the same basic case shape were carried over from the 6215.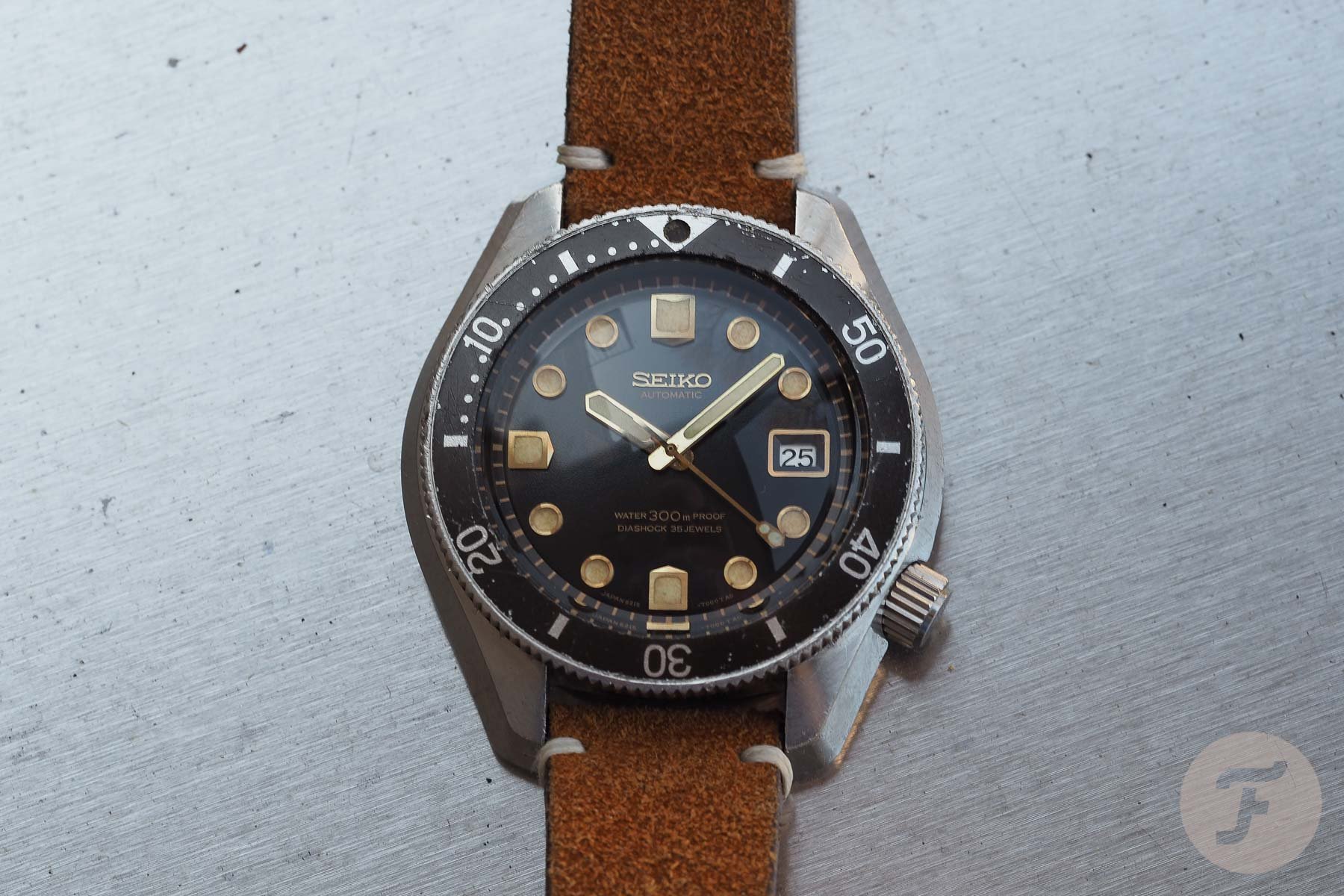 It's almost as if Seiko wants us to forget the one year blip on its historical radar screen called the 6215 and that's a shame. The 6215, in my view, has a prettier dial with less fussy indexes. Plus, the sloping countdown bezel gives it an altogether different look. I'm splitting hairs, but I guess my main point is that the 6215 deserves a lot more credit from the headquarters in Japan.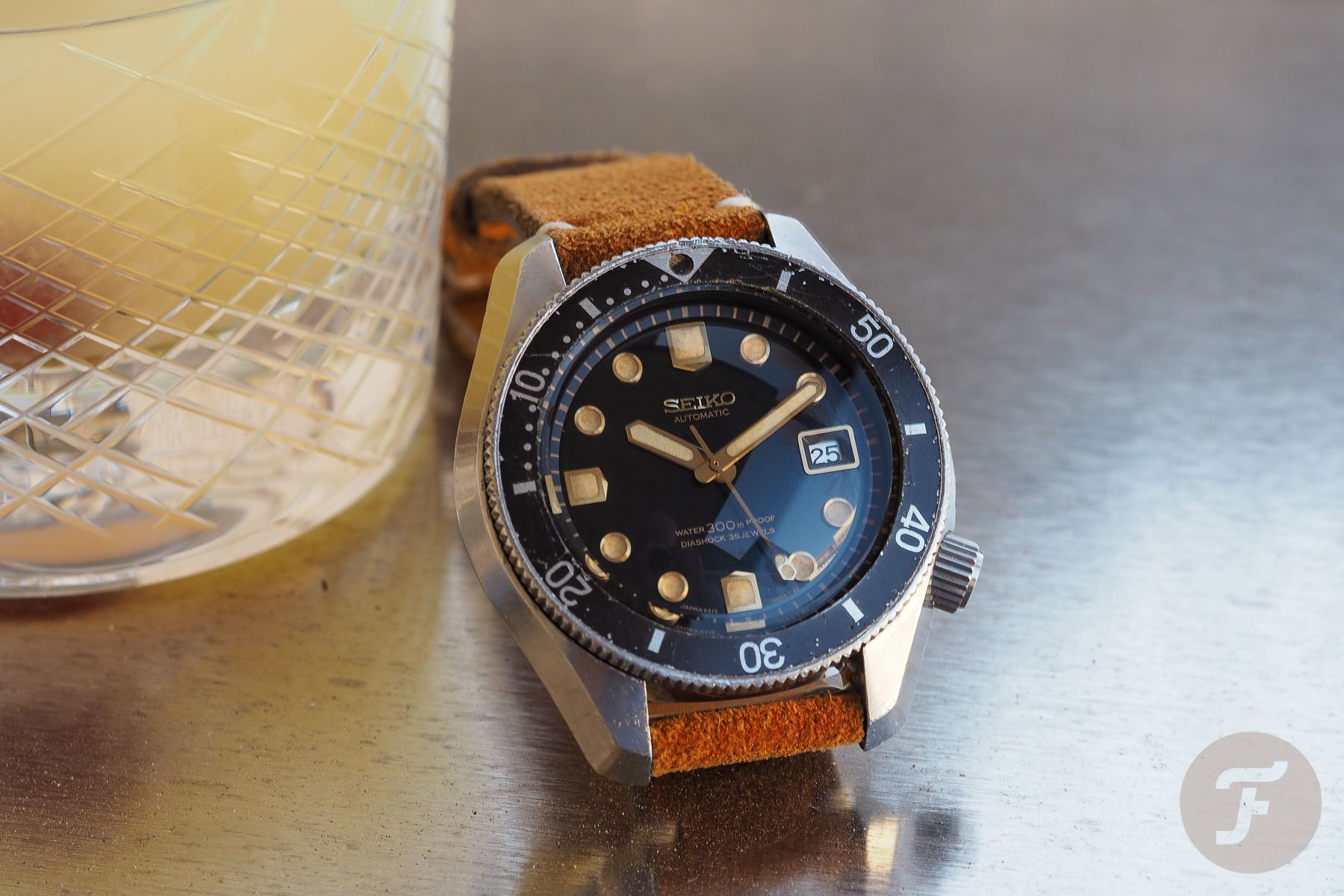 Final Thoughts
First of all, thanks for hanging with me during this lengthy article on the Seiko 6215-7000. Finding one I could afford was a major milestone aided by my friends Eric and Patrick. Then, getting it back up and running was a real source of pleasure made possible by James. I know that I'll continue to find pleasure in collecting vintage Seiko, but this is probably the acme for me. If I had to choose one Seiko to keep, the 6215 would be my selection. That's high praise, high praise indeed.
Watch specifications
Dial
Black with Applied Indexes - Lume Filled with Gold Surrounds
Case Material
Stainless Steel
Case Dimensions
43.6mm Diameter, 50mm Lug to Lug, 14mm Thickness, 19mm Lug Width
Crystal
Hardlex Mineral Crystal
Case Back
Monobloc (front loading)
Movement
Seiko calibre 6215, automatic, 35 jewels, 18,000 vph, non hand-winding, quick set date
Water Resistance
300 Meters
Strap
Rubber with Pin Buckle
Functions
Time (HH:MM:SS), Date, Bi-directional External Countdown Dive Bezel
Special Note(s)
Made in 1967