The Seiko Marinemaster 300 Golgo Tuna
Travel back with me to October 2012 to, of all places, Fukuoka, Japan. I'd been to Japan many times but really only to Tokyo, but work had taken me to the Southern part of the country and I was excited to see something different. Well, it was different in some ways, but in many ways, the litter of small restaurants, electronics stores and, naturally, a large baseball stadium reminded me of the country's largest city. Still, it was here, after going through the typical "camera shops" for so many years and admiring brands like Seiko, Orient, Casio, and Citizen that the bug finally bit me. It's hard to believe, but it was during this trip that I bought my first new Seiko and it was, and is, a unique one. Today, let's take a look at the limited edition Seiko Marinemaster 300 Golgo Tuna.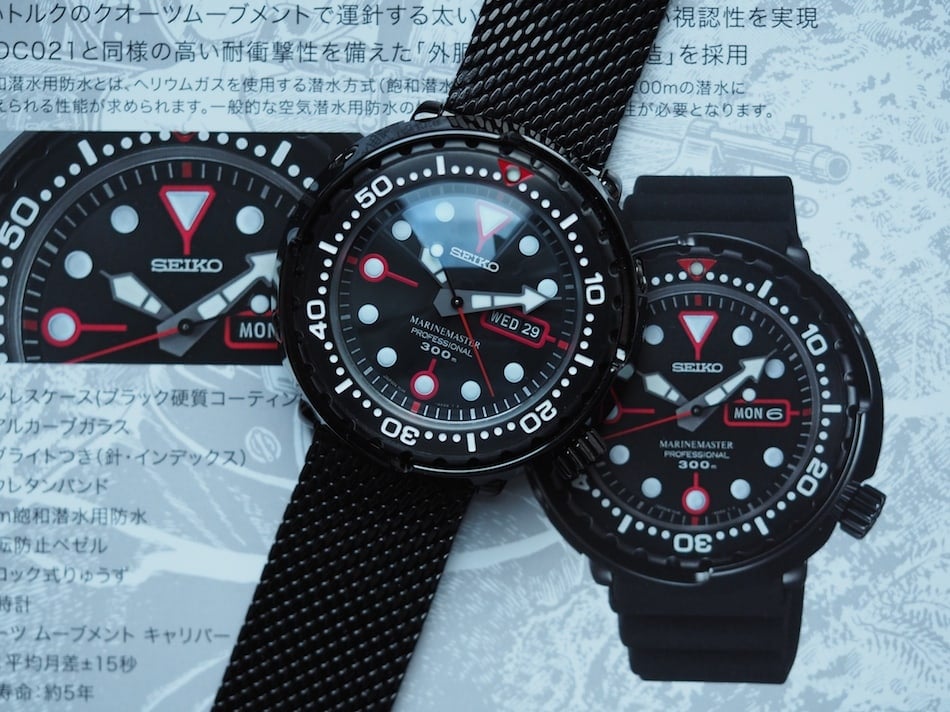 As mentioned, I'd been visiting Japan on a relatively, let's call it annual, basis for a good 3-4 years and I always found myself roaming the camera shops such as Bic or Yodabashi. I'd look at the Swiss watches, wonder why the Grand Seikos were so coveted, and ultimately buy a Casio Frogman or some G-Shock that I couldn't get in Europe or the USA. But somehow, and I have no recollection of how, I found myself online in early 2012 looking at pictures of early Seiko dive watches. I loved the look of watches like the 6105 "Captain Willard" and even the 62MAS, but the original 6159 Tuna was so different to anything that I had ever laid eyes on that I decided to locate a newer one during my next trip to Japan. After all, the vintage 6159's were really tough to source in the West and I knew little about how to search in Japan (read more here for how I solved that issue). But what would I buy?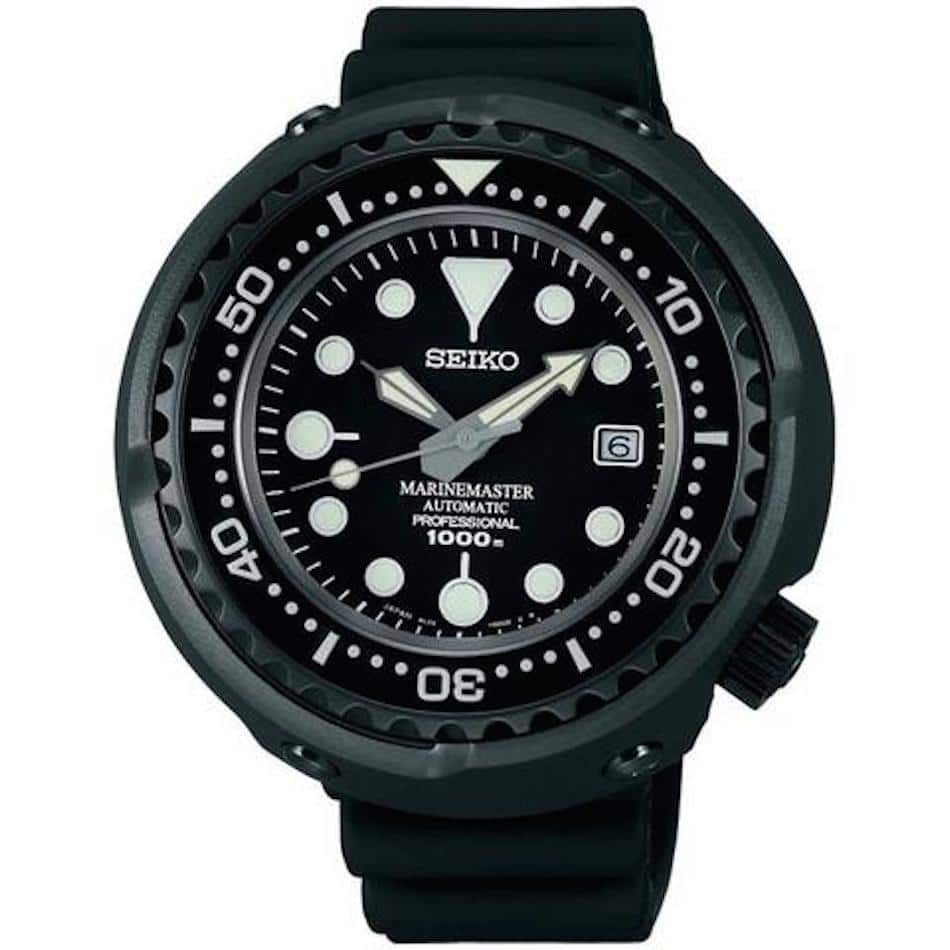 At that time, one really had four primary choices when considering a Seiko Tuna (this site offers a wonderful review of all thing Tuna). At the highest end, there was the all black automatic "Emperor" Tuna SBDX011 with 1000m of water resistance. I ultimately added one of these, but at well over $2,000 at the time, it was a bit much for my first foray into the species.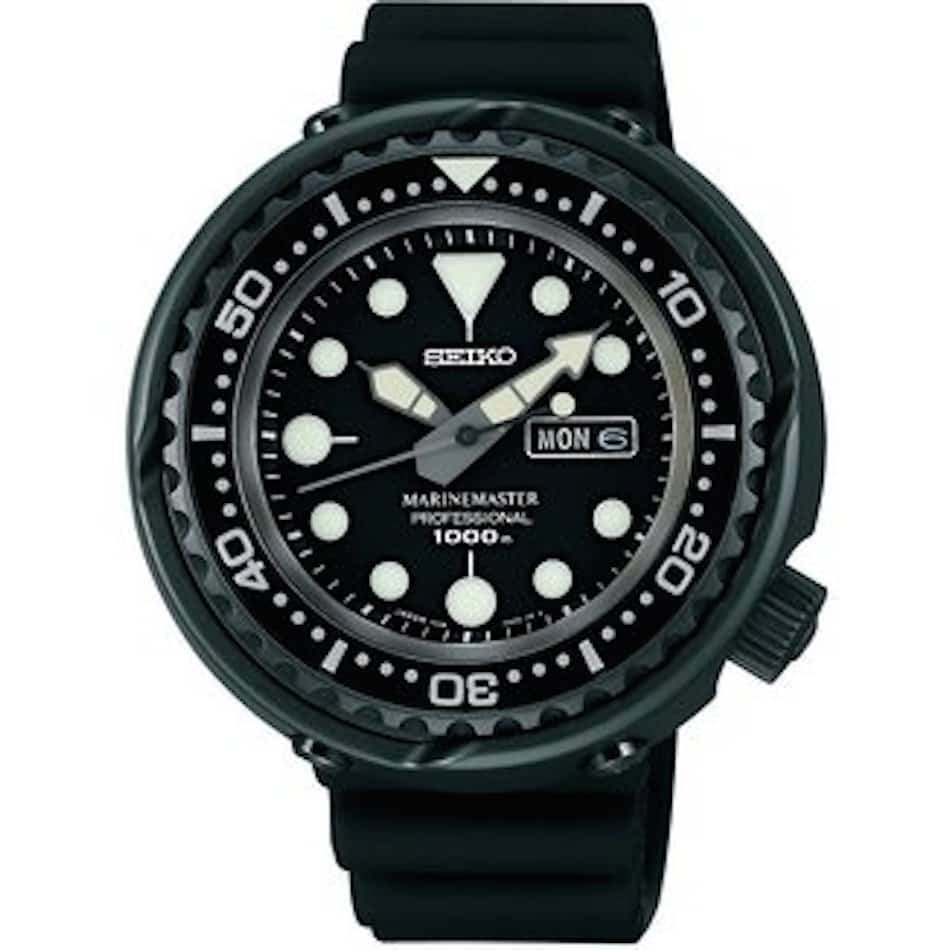 Then, there was the all black quartz "Darth" Tuna SBBN013 boasting an equally impressive 1000m of water resistance and coming in at about 70-75% of the cost of the automatic. It was still too pricey – after all, who pays that much for a quartz? Yes, I had a lot to learn about Seiko.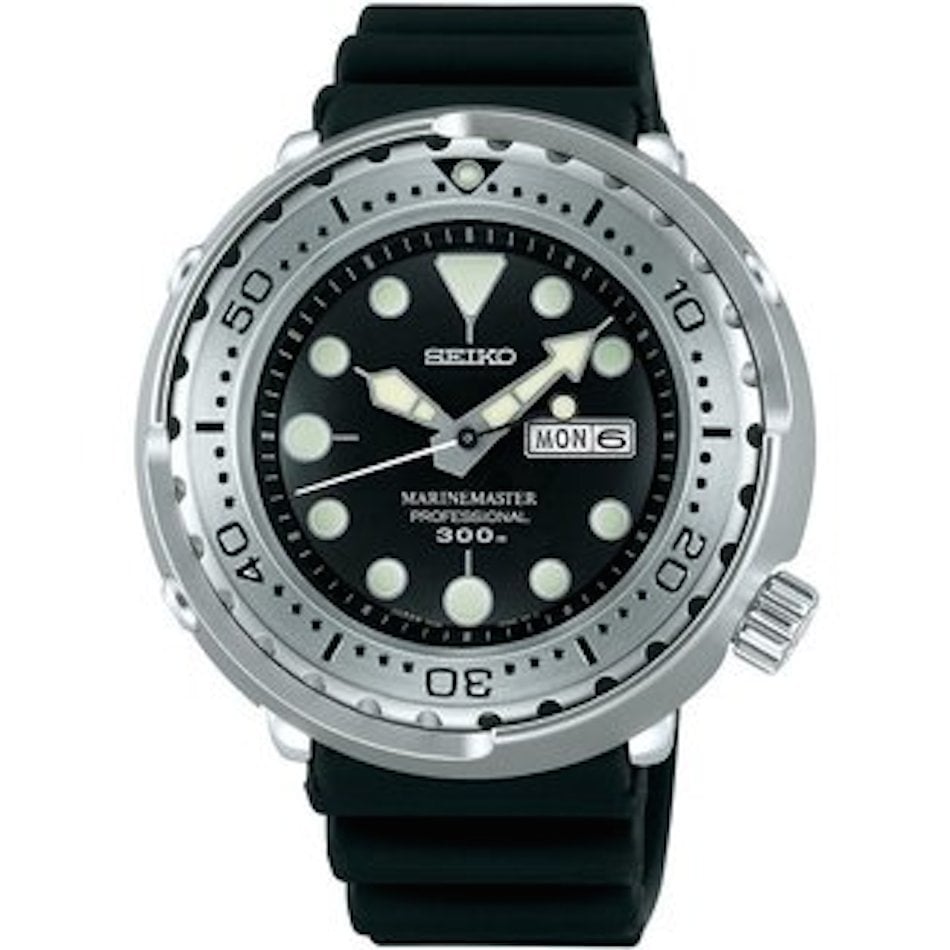 And then, there were the 300m quartz versions, either with a stainless (ref SBBN017) or black inlaid bezel (SBBN015).
These came in well below $1,000 depending on the value of the Japanese Yen and, despite my downward glance at being battery-powered, seemed to garner a lot of online praise for their build quality and robustness. These latter watches seemed like a good place to start. So how did I come upon an oddball like the Seiko Marinemaster 300 Golgo Tuna? More on that in a minute.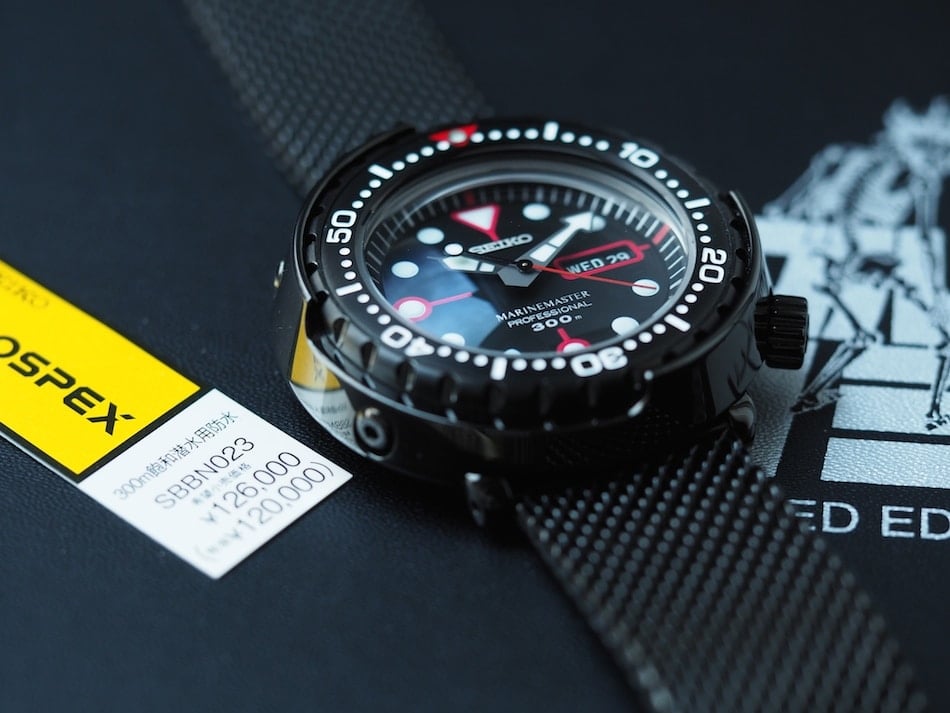 As a brief aside, it's worth noting that the Marinemaster Tuna collection I describe above, inclusive of the Seiko Marinemaster 300 Golgo Tuna, made up a really nice tight collection from the brand. The four regular production models were produced concurrently in this form for several years and their successors continue on today, but with some notable updates. The collection that was available up until roughly three years ago contained hands reminiscent of the original 6159 Tuna and for a lot of collectors, that's significant. Furthermore, the older pieces made do without coatings such as DiaShield and came with the stiffer polyurethane straps. The flat black coatings, especially on the shrouds, bring the higher depth rated black pieces slightly more into line with older models. I don't say this to disparage the current lineup of Tunas – I especially love the two-tone version offered today – but the earlier lineup feels like one that collectors are starting to consider. They're the last of the old design, but they're thoroughly modern in terms of execution.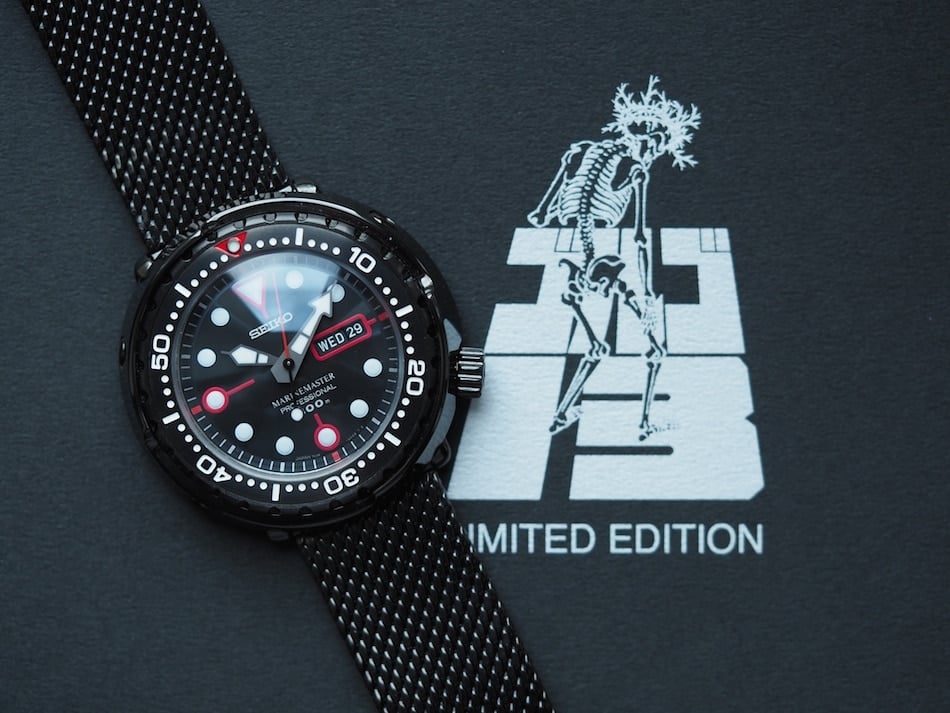 Returning to Fukuoka and Japan in general, I think we've discussed the nation's obsession with limited edition products. If we haven't, well, the addiction is nothing short of astounding. Consider that Pepsi products, with some truly awful sounding flavors, that are released monthly and in a limited fashion, are often greeted with massive lines. Similarly, stores often state have signs outside asking those who camp out overnight for a limited edition product to please respect neighbors who are likely trying to sleep in nearby apartments. Yes, the otaku in Japan go nuts for most things limited. And with that, it was a surprise to me when I decided to look for a 300m Tuna that I stumbled upon the limited edition Seiko Marinemaster 300 Golgo Tuna. It was sitting there in the Prospex section of a Bic camera shop next to the normal 300m Tunas and a couple other "Golgo 13-themed" Seikos. If you don't know what Golgo 13 is, don't feel bad, as I didn't either. But, I liked the limited nature of the watch (hey, I was in Japan) and, in general, the aesthetic.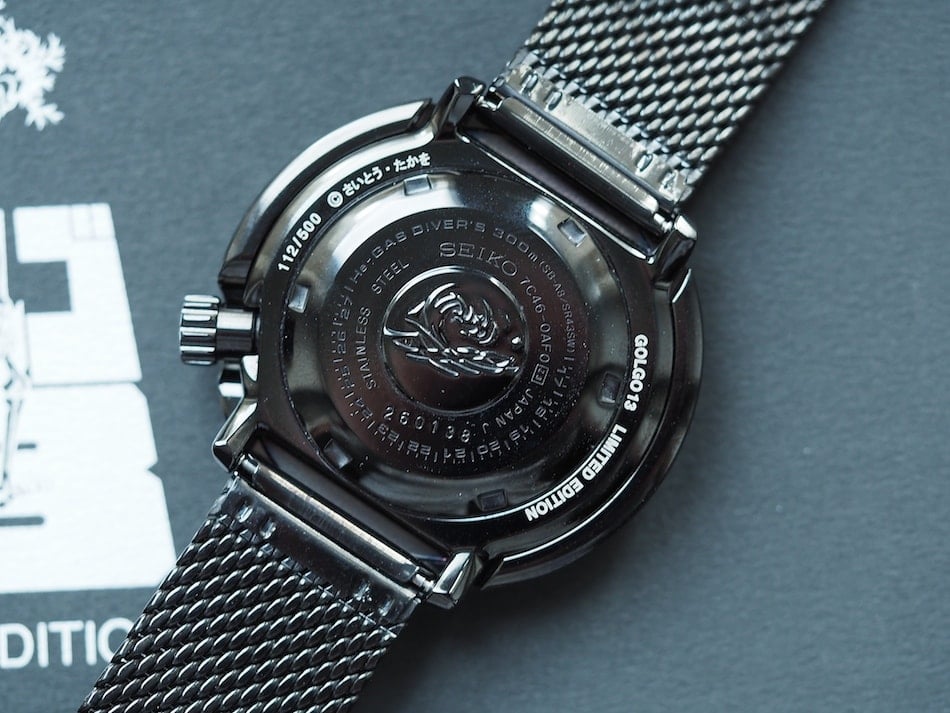 It turns out that Duke Golgo, star character of the popular comic book, or manga, series Golgo 13 deserved a set of watches in collaboration with Seiko, or at least someone thought so. It's a stretch, but it kind of makes a neat companion to my Omega Speedmaster "TinTin" if we're on the comics theme. In reading about the character, he's apparently a mercenary for hire who takes care of business. Think of a "for hire" James Bond and I guess you wouldn't be too far off. Anyhow, in order to celebrate the character, Seiko came out with a limited series of four watches. You had the tuna, an automatic Landmaster on a Bund strap (it was tempting, but I couldn't stray), a kinetic chronograph and then an odd digital watch. The theme was something like land, sea, air and office (perhaps???) for that digital specimen. The Seiko Marinemaster 300 Golgo Tuna along with the others were done in stealthy all-black PVD-coated cases and featured only white and a touch of what I'd call dark pink on the dial. I suppose there's some Golgo theme in the color choices.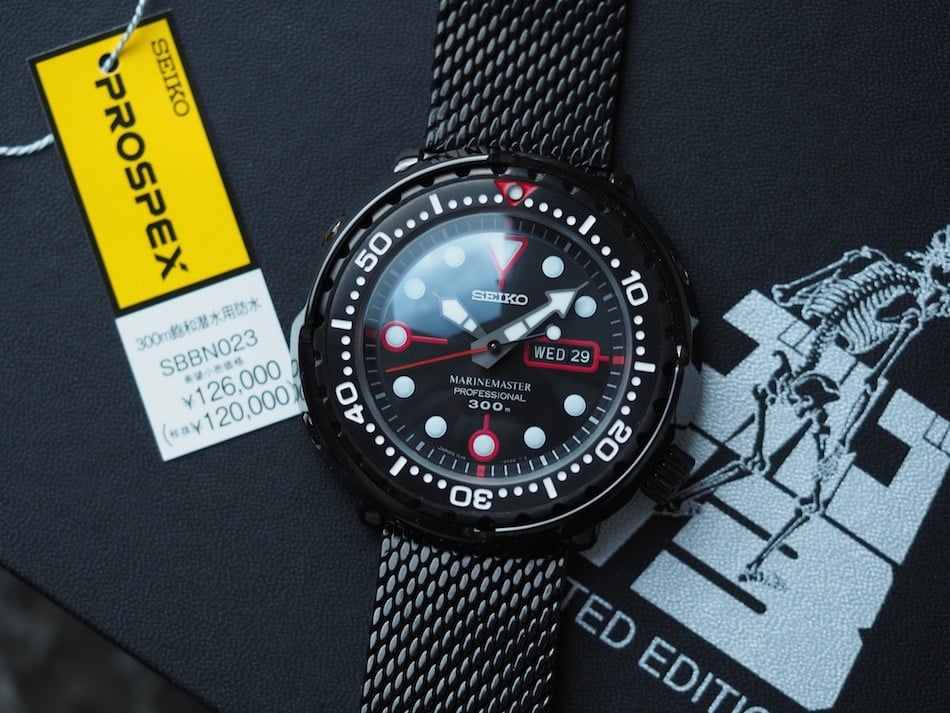 The Seiko Marinemaster 300 Golgo Tuna, made in a batch of 500, differs dial-wise from the normal 300m versions with dark pink lines on the dial that are meant to evoke the crosshairs of a sniper scope.  Duke oddly foregoes the use of a long-range rifle in the books in exchange for his weapon of choice, the M-16. Hey, why shoot someone once when you can peel off loads of rounds at once? I digress… The entire case is coated in a glossy PVD that looks pretty slick, but is a real magnet for fingerprints. Another cool detail of note is the dark pink arrow at the top of the bezel. That bezel, if you're interested, is uni-directional and clicks with heavy precision. Strap-wise, the Golgo Tuna comes equipped with the stiff-as-hell rubber strap and PVD-coated buckle and keeper. You can see that I swapped that with 22mm black mesh. The latter bears the "Golgo 13" logo. While I don't normally care about packaging, and with Seiko – it's normally very utilitarian no matter the price; the brand went all out on this limited edition. Inside a black cardboard box bearing the Golgo logo sits a vinyl-covered case that features a chrome-plated opening clasp. Once opened, the watch lays in a foam-quilted box. For anyone who owns long guns or has watched "the Day of the Jackal", this is a really cool representation of a gun case. So, while the packaging still clogs up space in a drawer, it's well executed and a really nice touch.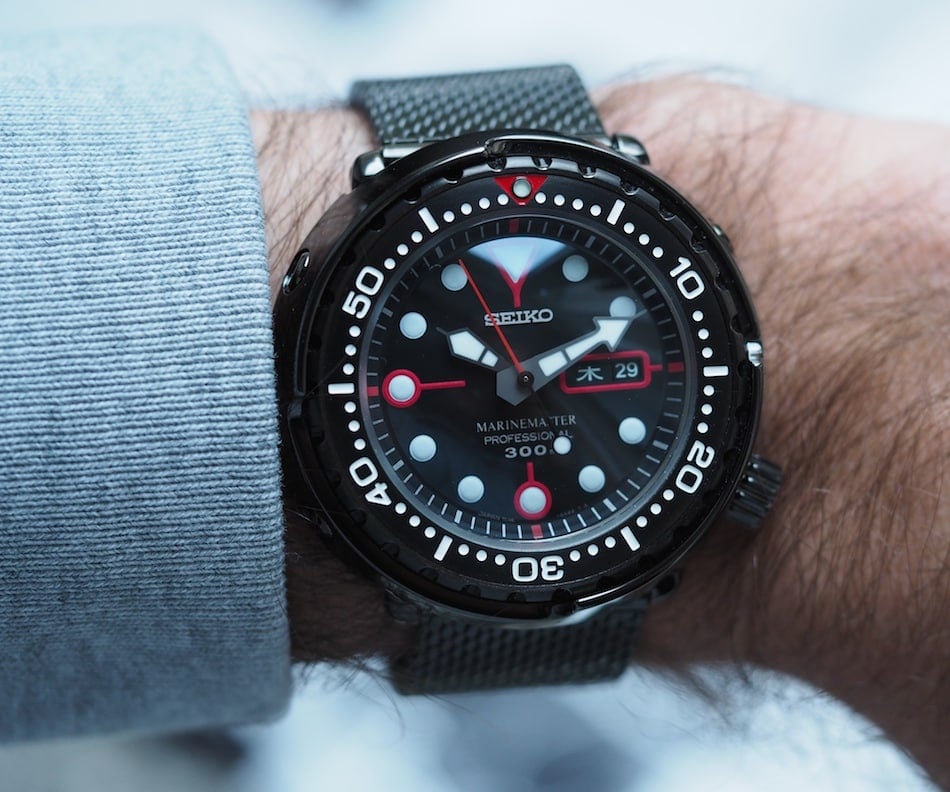 If you've never tried on a 300m Tuna and love the look but are concerned about its large 47mm case, you owe it to yourself to give one a shot. Heck, they even fit me. These watches are actually quite small and with a case thickness that realistically sits in the 14mm range (it tops out over 15mm when you take into account the tsunami logo and the center of the mildly domed Hardlex crystal), they wear far better than one would imagine. The case differences on Tunas, such as on this Seiko Marinemaster 300 Golgo Tuna, aren't so easy to spot from online pictures. I liken them to generations of the Star Trek USS Enterprise (I love that poster, by the way) where all the versions are related, but they're just different enough.   Per example, unlike the larger 1000m Tunas, the smaller versions contain lugs that extend ever so slightly from the case and include drilled holes. This makes the addition of, say, a mesh band like you have here, a NATO, or even a normal strap far less awkward than on the big boys.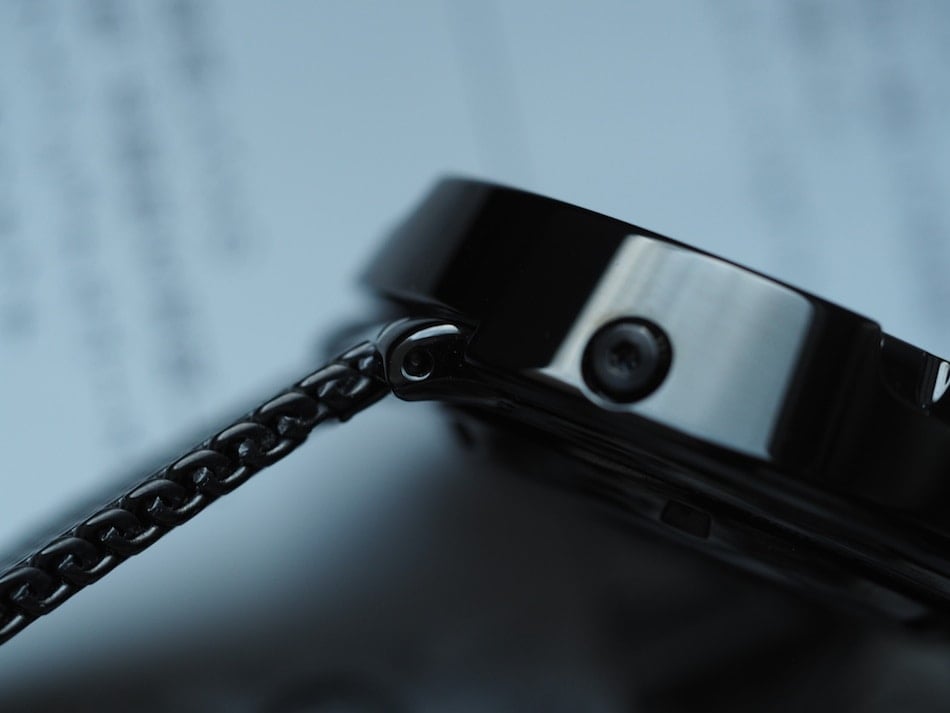 The Seiko Marinemaster 300 Golgo Tuna houses the legendary 7-jewel 7C46 quartz movement. This movement has been around since the 1970's and it's still used today. It actually sits inside the more expensive 1000m versions as well and is known to be amazingly robust and accurate with maximum gain/loss of 15 seconds per month. It's also incredibly efficient with batteries often lasting more than 5 years (mine is still going). The signed screw-down crown hacks the movement, sets the time and allows the user to change the day (between English or Japanese kanji) and date. There's little fuss here and it simply works.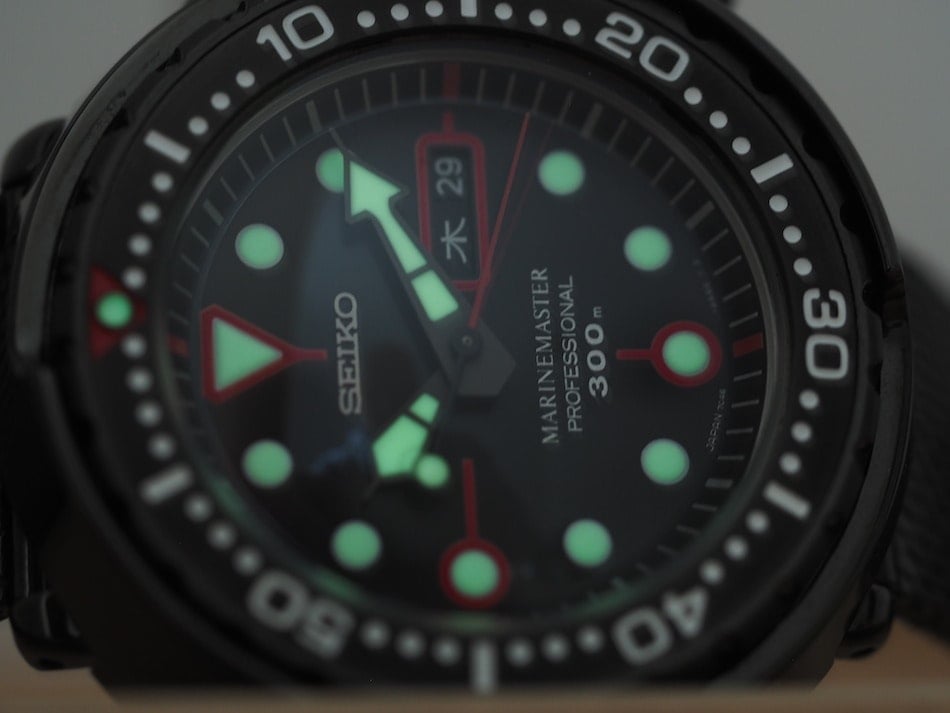 I like the look of the Seiko Marinemaster 300 Golgo Tuna and I'm glad I bought it, but I somehow think that a normal 300 Tuna would have seen more use by now. I'm a bit afraid to chip this one and the colors are a bit less practical for everyday use. Still, it's a unique looking watch and the quality is definitely there. As far as the buying experience, it was fairly laughable. There I was, speaking to a salesperson that only spoke Japanese and we somehow got by. The funnier part was that the watch just kept getting cheaper. First, it was on a special promotion and then I saved another 5 or 10% by using a Visa card. I then saved 6% on VAT with my passport and then they threw in a completely weird, not so masculine, handkerchief (thanks to Visa, again). It was a very friendly and very Japanese transaction that wound up at around 79,000 JPY: not bad for a watch that retailed for 126,000 JPY! Ah, and I grabbed a couple promotional brochures that Seiko made especially for this watch because I'm that type of nerd. At the time, the Golgo sold on eBay for about $1,200 so this one was seemingly well bought. Today, a couple are listed that range from $2,000 – 3,600. I'd doubt that there are takers at that price, but who knows?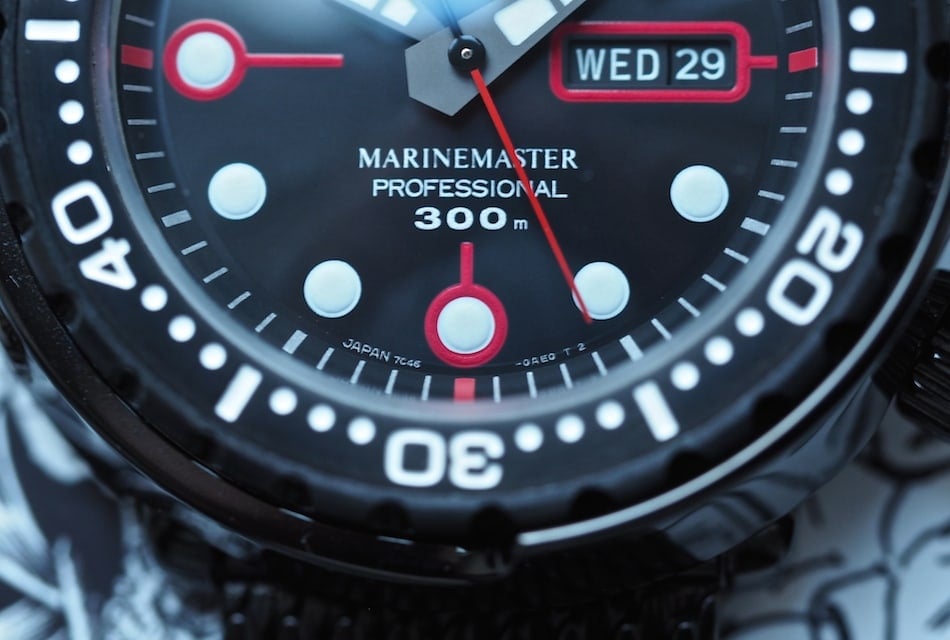 Since buying the Seiko Marinemaster 300 Golgo Tuna, I've gone on to add 3 more Tunas (ok, yet another is on the way) and they're easily amongst my favorite watches. They're generally impractical, immensely polarizing, but so darn unique. The Golgo may not see a lot of wrist time, but I think it will always remain in my collection. After all, it was my first…