Sinn 656 L – 52Mondayz, week #23
It can easily be told that I love watches with black dials. I just mentioned that only 5 of the last fifteen 52Mondayz watches were not equipped with a black dial. This week will be number 6, the Sinn 656 L.
Sinn 656 L, ref 656.015 – 52Mondayz, week #23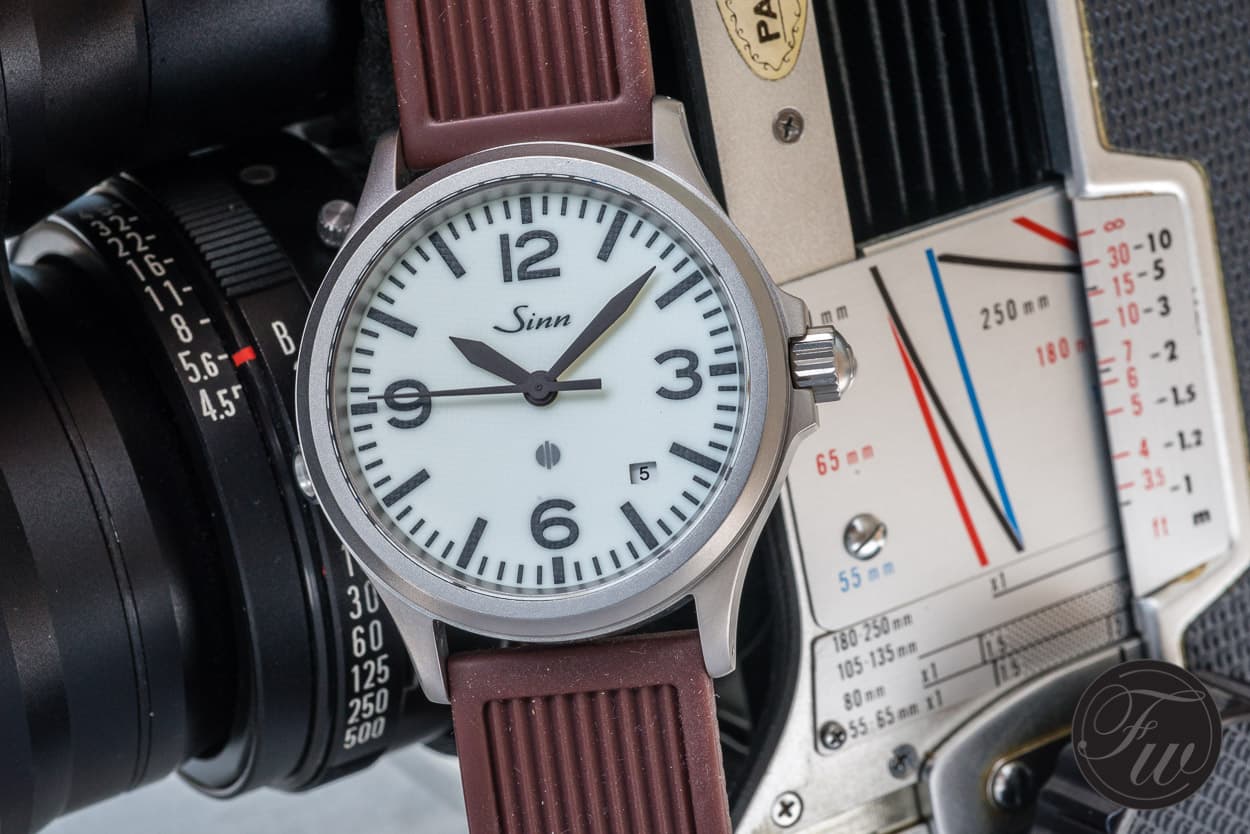 During Baselworld 2011 Sinn presented a 656 with, what on first sight looked, a cream dial. It was a prototype just to test the water. Sinn wasn't sure about the reactions of the public, and would produce the watch depending on the reactions at the fair.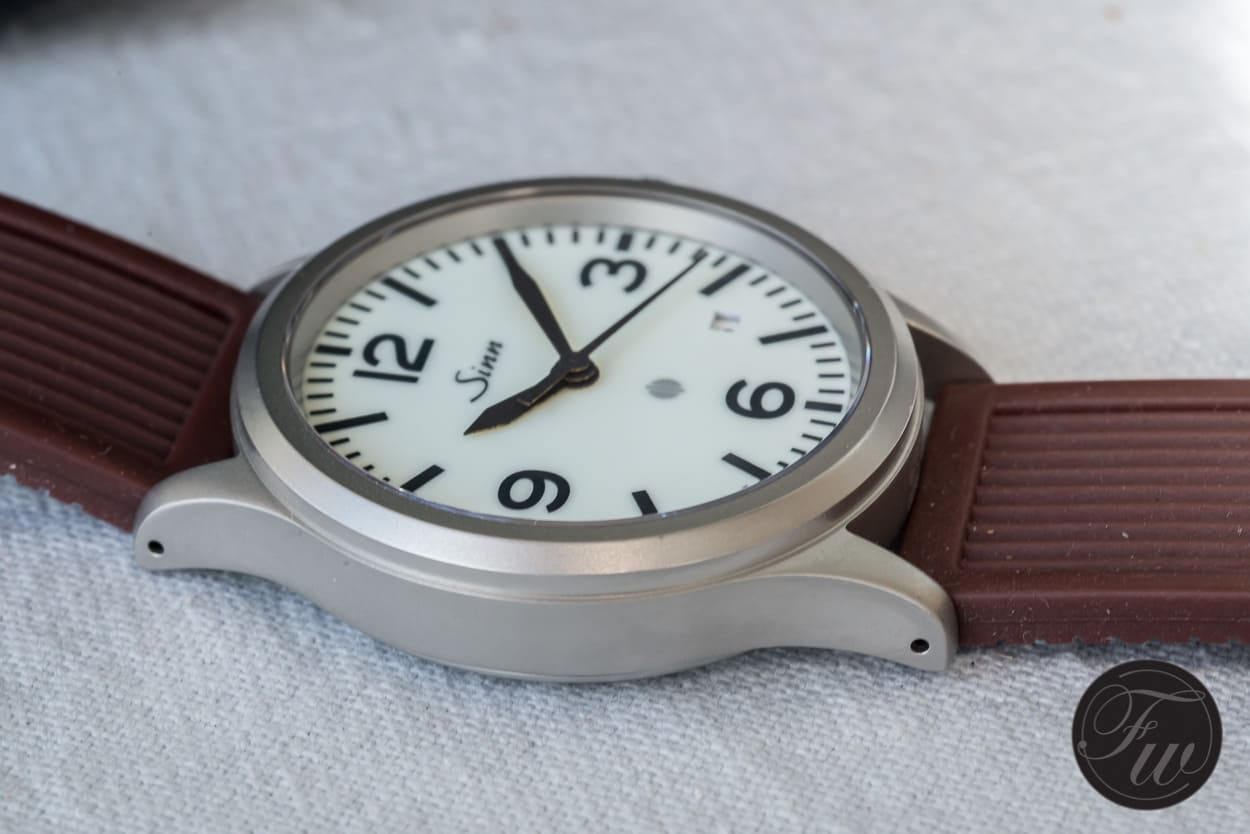 Looking like a cream dial
The dial, during daylight with a colour as cream as the Rolex Explorer-II cream dial, turned out to be a so called lume dial. A dial on which the base material has the luminous material, and the hands, indexes and printing are black. Something Sinn had had some requests for in the past.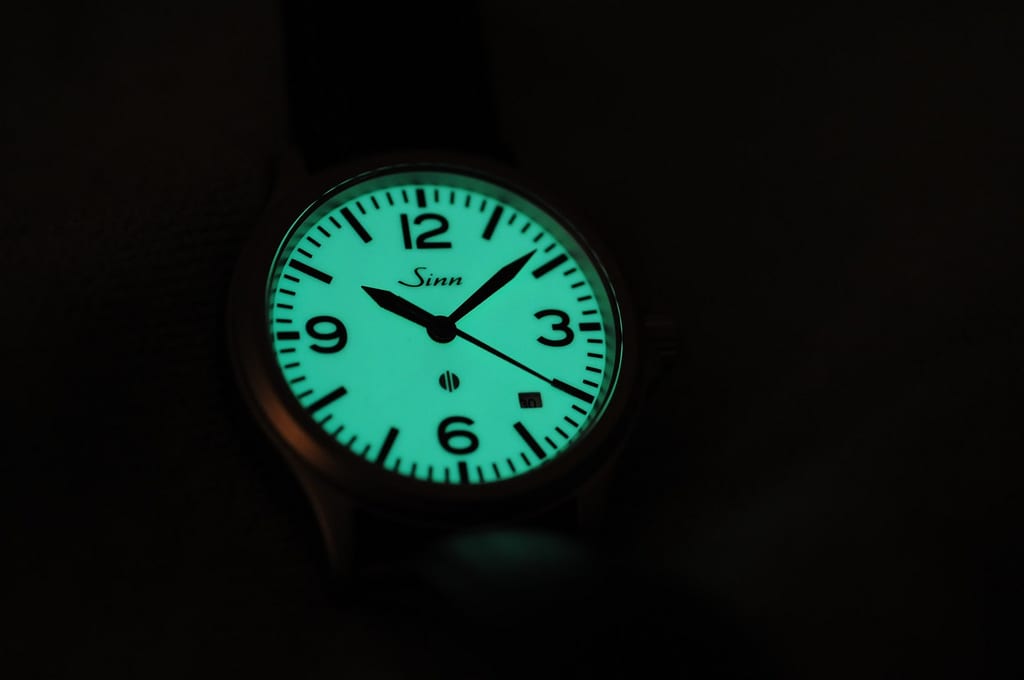 Limited to 300 pieces
Luckily Sinn decided to produces this watch indeed, which was named 656 L and got the reference 656.015. At that time it wasn't mentioned in the Sinn catalogue, and not even on their website. Only 300 pieces were produced and Sinn told me that they were sold in the blink of an eye. Beging a Sinn agent at that time, I managed to get three of them for The Netherlands. If I'm not mistaken the price of this watch was € 720,= at that time.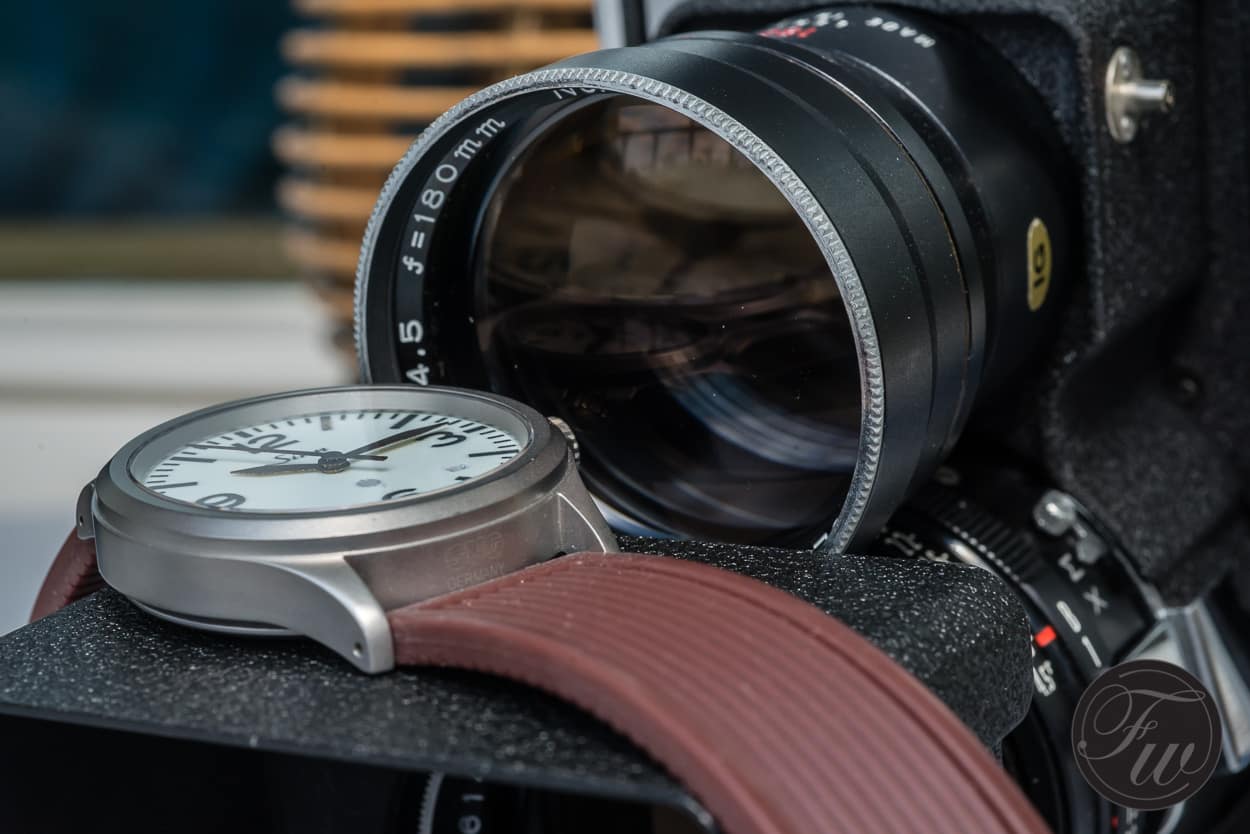 Tunnel vision
I'm happy I couldn't withstand keeping one of them for myself then. Now it's one of my favourite watches when on a longer motorbike tour (which I'm unfortunately not this week). It'll be in the transparent top of my tank bag, and is very easy to read there under any condition. Specifically entering a tunnel is always a feast for the eyes 😉 however in the dark during the night it keeps its legibility as well.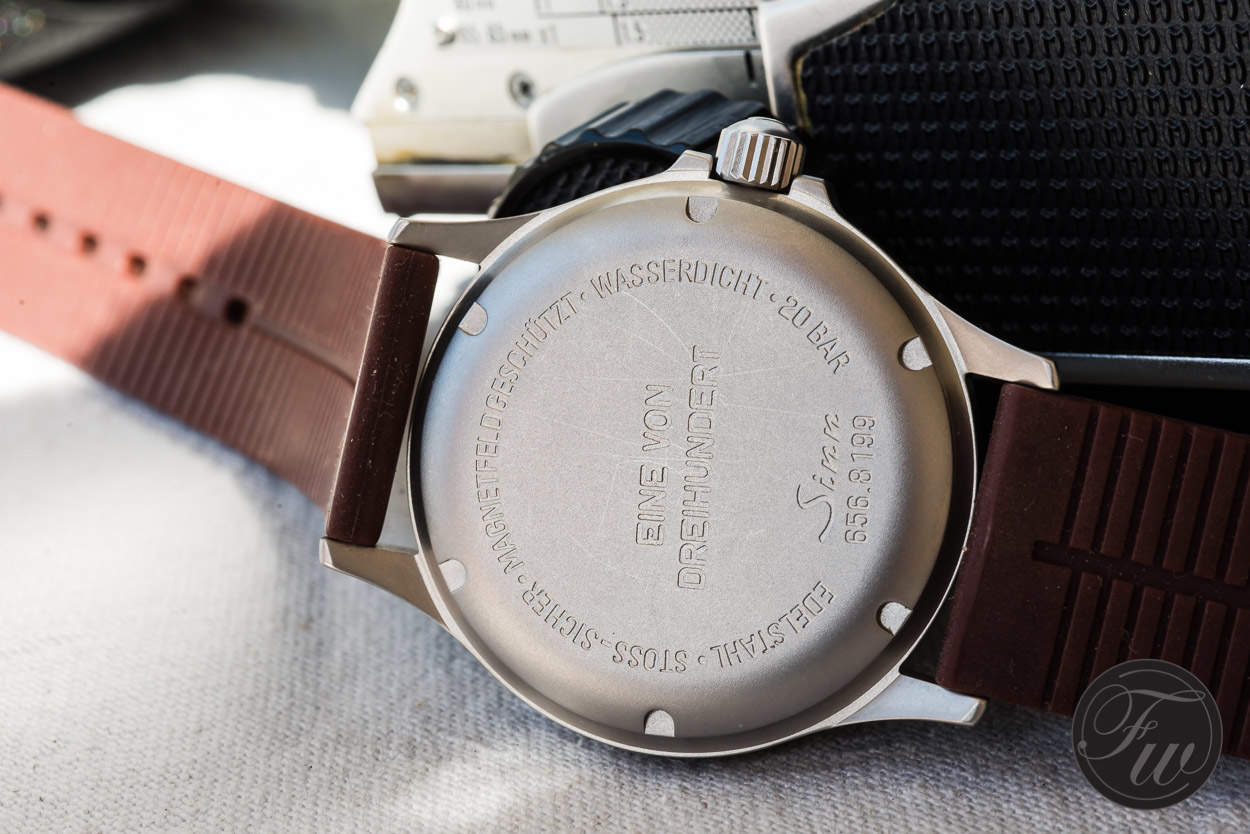 Eine von Dreihundert
Like any Sinn watch the 300 pieces 656 L's are individually numbered. The serial number begins with the model reference, followed by a point and an ongoing four digit number. This unique serial number doesn't refer in any way to the limitation of the 656 L. However the case back of the 656 L is adequately engraved with 'Eine von Dreihundert', which translates to 'One of Three hundred'.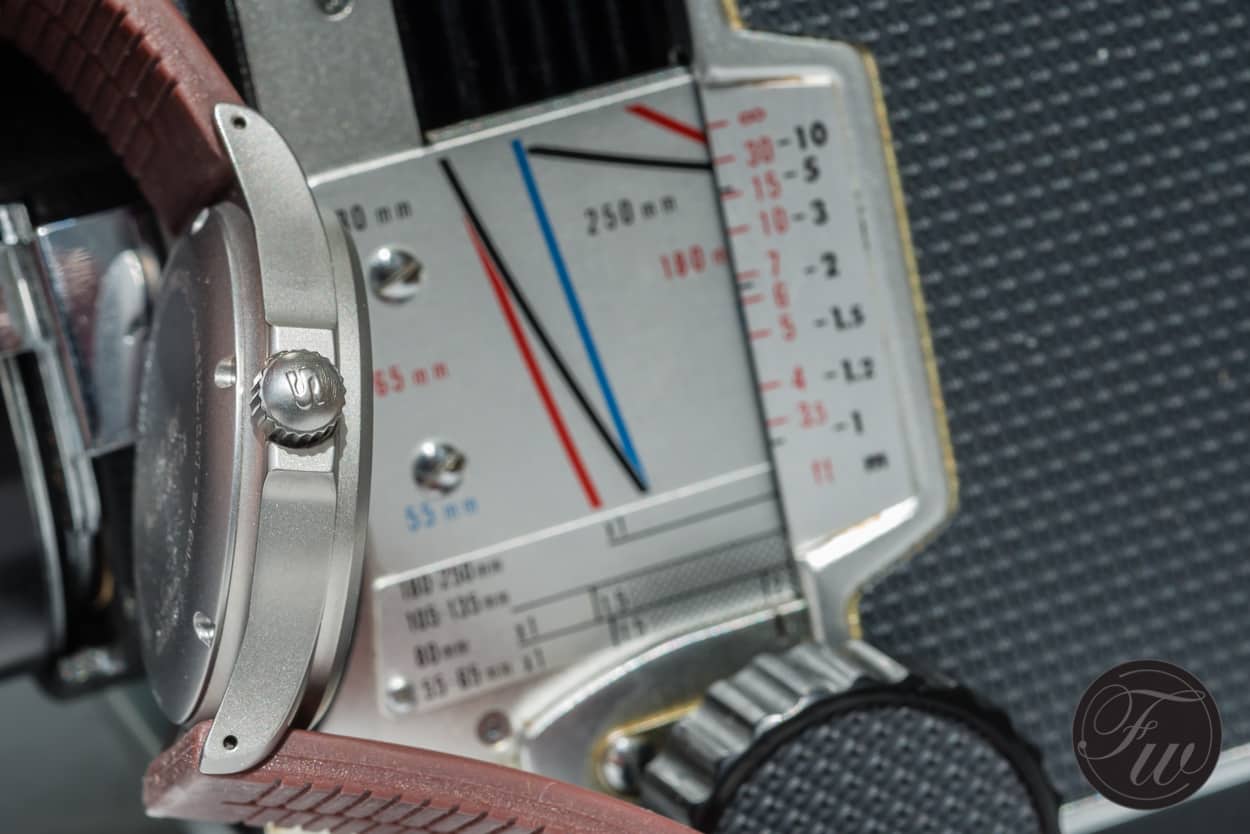 Technical specifications
Like the regular Sinn 656 the 656 L has magnetic field protection up to 80,000 A/m and its 38.5 mm stainless steel casing is bead blasted. The case back is produced from nickel free stainless steel for anti-allergic reasons. The watch, with its screw down crown, is pressure resistant to 20 bar. It can withstand under-pressure as well, without losing it's sapphire crystal. A trustworthy self-winding ETA 2824-2, with 25 jewels and a frequency of 28.000/h, can be found inside the Sinn 656 L.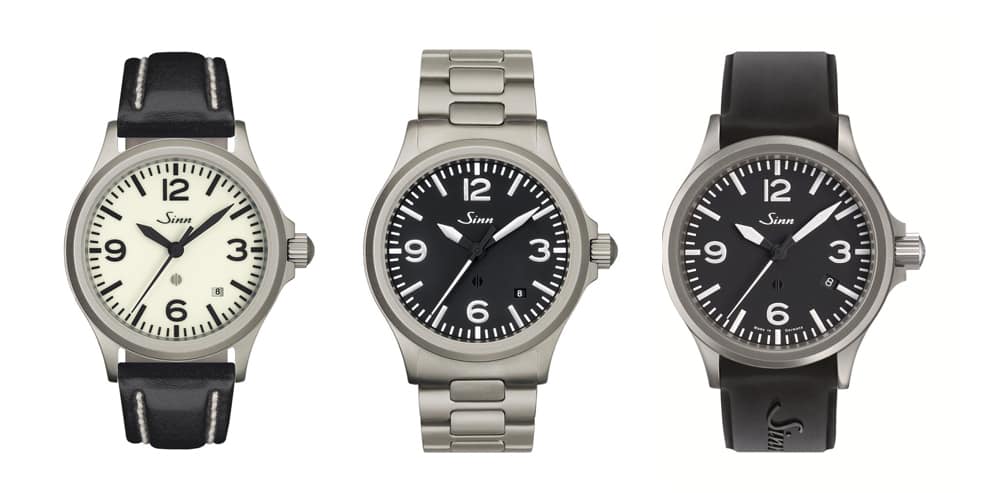 Alternatives and the future
Meanwhile even the regular 656 isn't part of the Sinn collection any more (which I think is a shame). The closest member of the family is the Sinn 856. The 856 is technically and externally more or less equal. Except for its casing diameter which is 40 mm's, something for me personally wasn't necessary for this watch. The casing of the 856 is treated with Sinn's Tegiment technology to enhance scratch resistancy, which is nice of course. And the ETA caliber has been replaced by a Sellita SW300-1. More information on the Sinn 856 can be found here.
Who knows we will see a 856 L in the future. Let's keep our eyes on Sinn at Baselworld 2018.