Sinn Introduces Their New Watch For Firefighters: EZM7
Sinn's EZM (Einsatz Zeit Messer) watches were always dedicated for professionals who need to depend on their watch, like firefighters… They need to know how long one can stay in a building burning with all the smoke (even with air tanks), to take someone's pulse etcetera. While Sinn used to have the EZM4 for firefighters, it ceased production a while ago. Now, Sinn introduces the EZM7.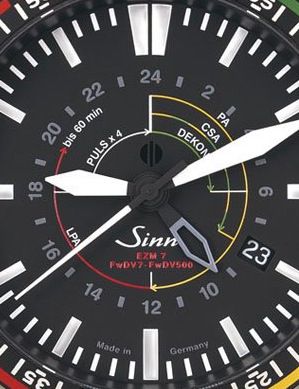 Click here to read my article on the EZM7 on MotoringExposure's Wednesday Watch.