Introducing You To The Speedy Tuesday Magazine
This year marks the 5th anniversary of Speedy Tuesday. Not only here on Fratello, but we are happy that Speedy Tuesday has become a community on its own, where people share their love for the Moonwatch and other Speedmaster watches.
Speedy Tuesday Magazine
Earlier this year, it was already celebrated with the introduction of the Speedmaster Speedy Tuesday Limited Edition watch (which is currently being delivered to those who ordered). However, we now also are happy to announce the Speedy Tuesday Magazine. That's right, a paper magazine. Although we are very much on-line, there is something about a paper magazine or book that can't be transmitted to an on-line medium. Some times you just need to hold something to read in your hands, flick through pages and be at ease while not having to look into this bright and light emitting device.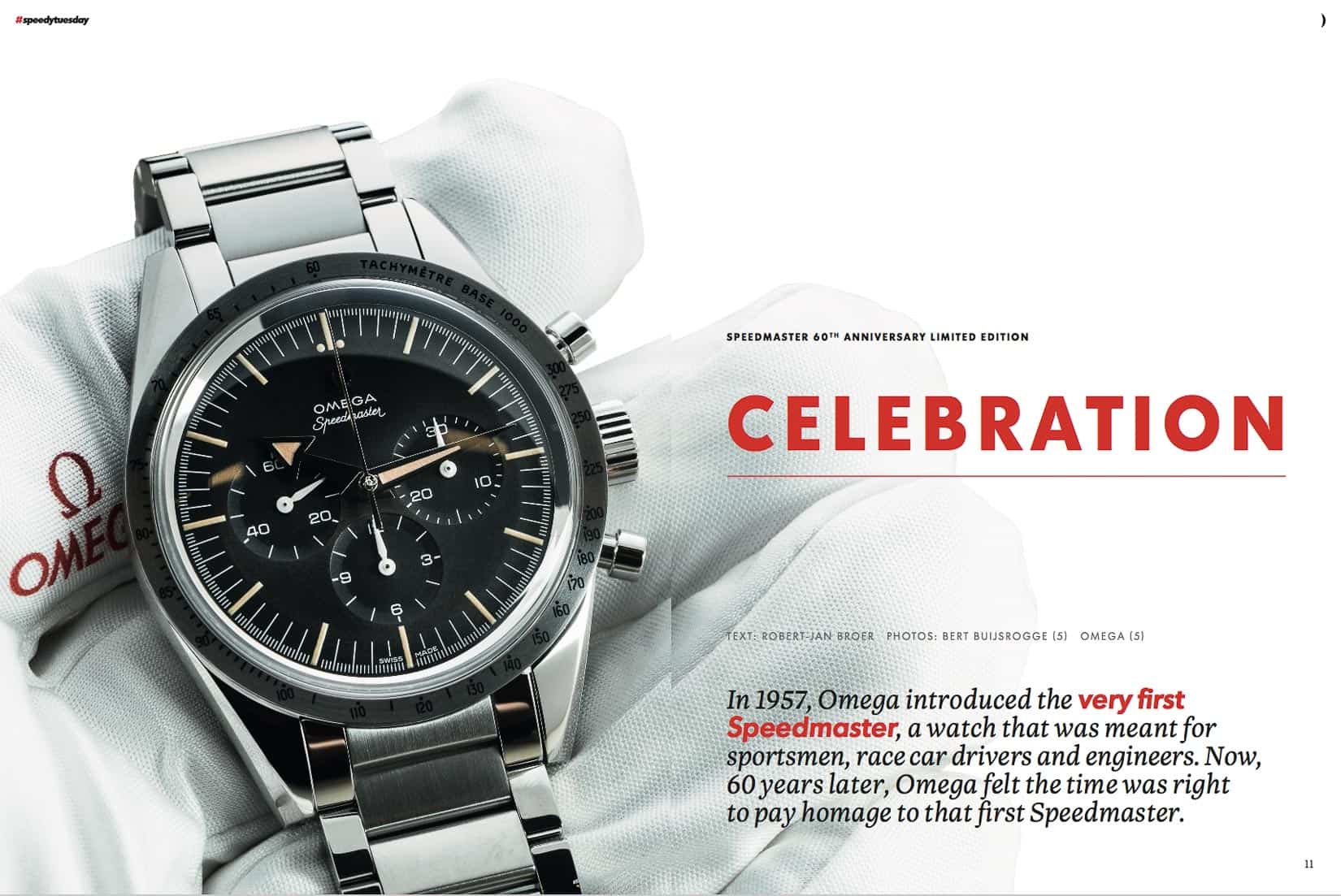 Together with Omega, we decided it was time for a Speedy Tuesday Magazine. About 100 pages on your favorite chronograph, the Speedmaster. We took a selection of articles from the past 5 years and updated them (both in text and images) and wrote a couple of new articles especially for this magazine. With the help of Omega and their vintage experts, we made sure that everything was made up to date and correct.
It was quite a project, as we were hardly familiar with 'hard' deadlines for print, doing magazine lay-out and keep track of pages, page numbers and so on. We worked hard on this Speedy Tuesday Magazine, but with a bit of help of magazine veteran Rüdiger Bucher and Alexander Krupp (of Chronos/WatchTime), we made it happen.
The Speedy Tuesday Magazine is all about the Speedmaster, so not only about Speedy Tuesday, the limited edition or novelties. We found a good mix between new Speedmaster models and vintage references, and to keep it interesting for both newbies to the subject as well as Speedmaster experts.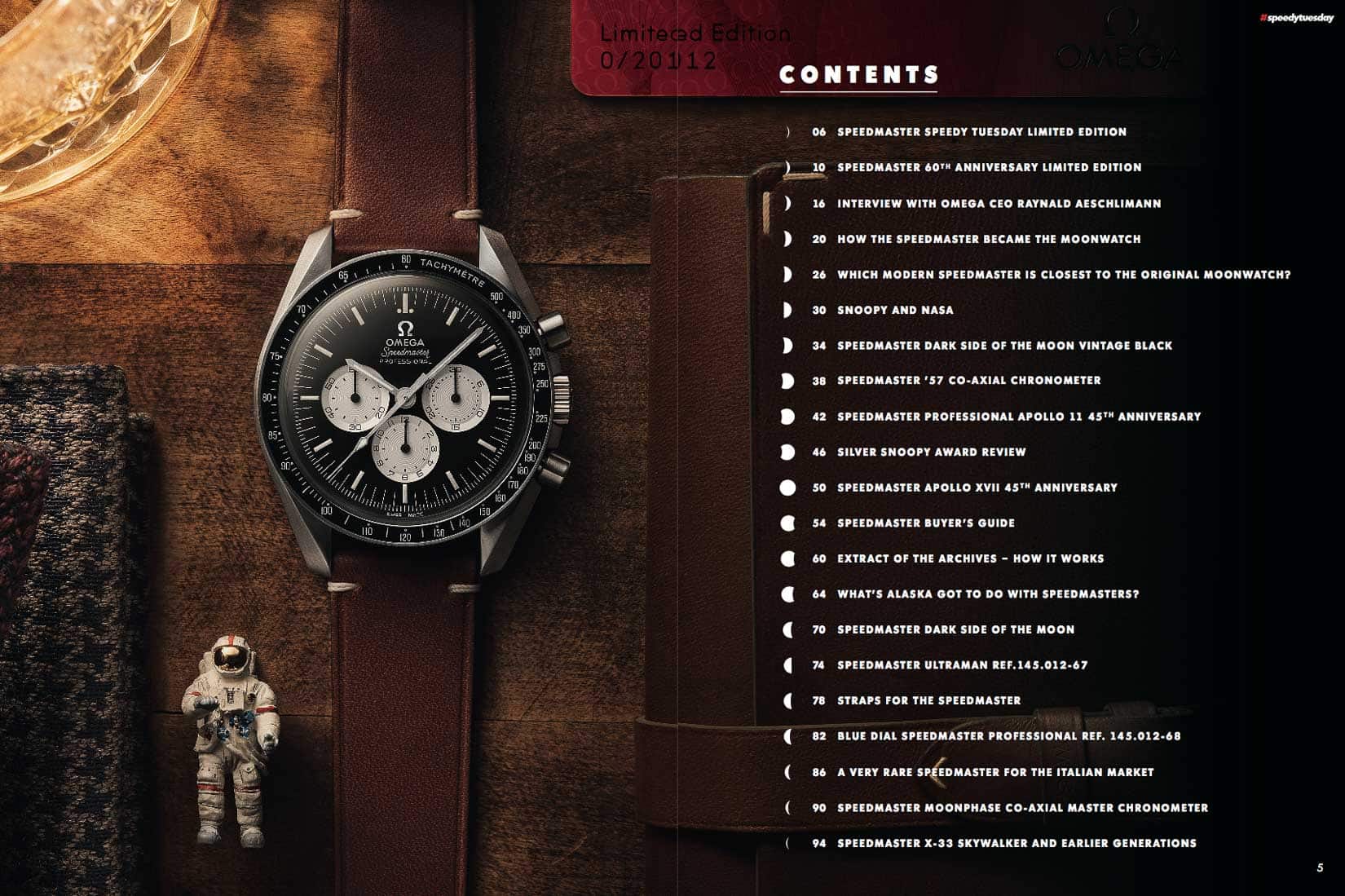 The magazine will be distributed in the US together with WatchTime magazine and a large part will appear directly in Omega boutiques (worldwide). Depending on the logistics, this will probably be end of July or early August. For the Speedy Tuesday Magazine we would like to thank the team at Omega that helped making this possible, contributor Paul Dezentjé, Roy and Sacha Davidoff for providing watches for photography. This special issue was produced with the support of Omega.
We know you will enjoy this Speedy Tuesday Magazine! Make sure to ask your Omega Boutique for one as soon as it arrives.
It is now also available as a free download.