Speedy Tuesday – Omega Speedmaster 125 Worn By BMW's Head of Design Adrian van Hooydonk
It's Speedy Tuesday! We are all familiar with the official ambassadors of the Omega brand.  Big names like George Clooney, Nicole Kidman, Rory McIlroy, Buzz Aldrin, Eugene Cernan, Michael Phelps and a few more are wearing Omega watches as part of their image or job.
Nothing strange here, as many watch brands work with official ambassadors to create awareness for both their profession or branch as well as their watches of choice.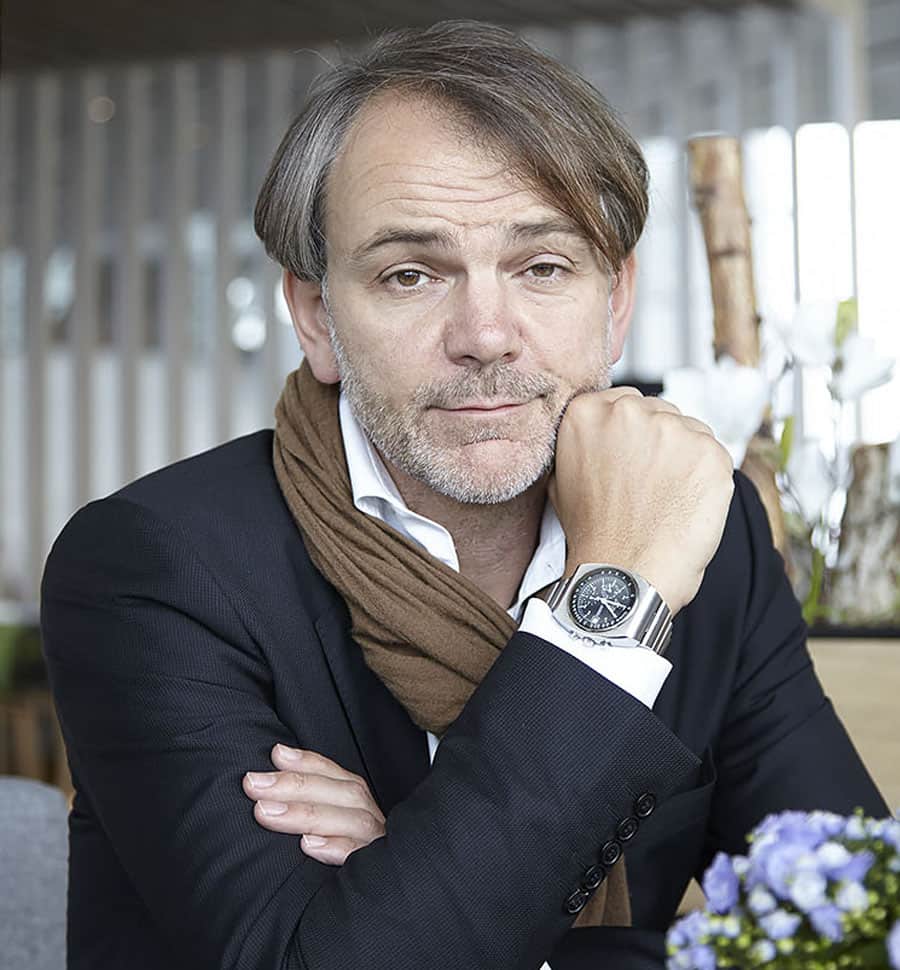 If you are like the Fratellowatches-team, you will probably like the non-official ambassadors a bit better. (Famous) People that have picked a certain watch for a reason other than sponsorship or ambassadorship. We really can enjoy seeing some actors, singers, car racers being into watches just like us… normal people 😉
Our colleagues/partners from Chronos magazine did a special edition of their watch magazine dedicated to design. This magazine discusses types of design, how icons are being created, interviews with in-house watch designers and an interview with BMW's Head of Design Adrian van Hooydonk. This Dutchman leads the entire BMW Design Group (500 people) who are responsible for the design of BMWs, Minis and Rolls Royces. The interview mainly discusses his work on the new BMW i8 and i3 e-cars but also about watches. As you can see above, Adrian van Hooydonk has a great taste, wearing this 1973 Speedmaster 125 (we did a write up here) that was introduced for the 125th anniversary of the Omega Watches company.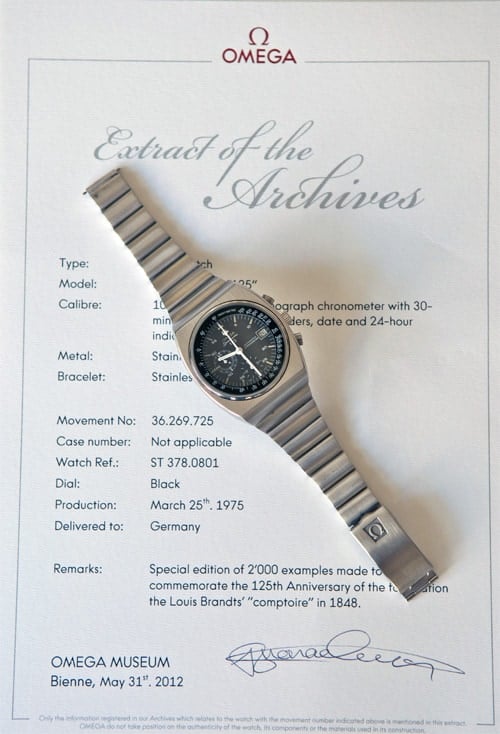 Chronos Editor-in-Chief Rüdiger Bucher also has put the interview with BMW's Adrian van Hooydonk on-line. Unfortunately for most of you, it is in German language. So, if you want to listen to the interesting interview (1:46 minutes) don't read the following spoiler.
Click here for the audio interview with BMW's Adrian van Hooydonk
[spoiler] Rüdiger Bucher of Chronos asked Adrian van Hooydonk what kind of watches he really favors to which he answered that he loves watches from the 1970s. Especially large watches and preferably chronographs. The reason that he loves the 1970s designs when it comes to watches is that the satin finish of the watches is something he really favors. This, combined with some little details in shape and finish as well as the the use of colors on the dials is very interesting to him. His personaly collection consists of the Speedmaster 125 (as pictured), the Seamaster 600M Ploprof, Heuer Calculator and a Breitling Navitimer from the 1970s. [/spoiler]
You can order the Chronos Design Special edition here, for just €7,90
P.S. Don't forget to sign up for the most exciting Speedmaster event ever, hosted by Fratellowatches and Omega SA in the Space Expo, ESA-ESTEC's official visitor's center. More information and registration here. Only limited availability, so act quick!