Speedy Tuesday – Omega Speedmaster Pro DLC
It's Speedy Tuesday! Today we have a contribution from Arthur van Grinsven who lives in The Netherlands. Arthur is a fan of Speedmaster watches, owning two Speedmaster Pro Mark II watches, a Pre-Moon Speedmaster Professional with caliber 861 (145.022) and the Speedmaster Pro in this article. A conversation maker, as he had the entire watch (and bracelet) treated with a DLC process. This Speedmaster Pro was bought by his father in the 1990s and given to Arthur in 2012.
As you can see, the white baton hands have been swapped with a set of all-black hands as well. This does effect the readability of the watch according to Arthur, but it does look cool. However, after seeing the Omega Speedmaster Dark Side of the Moon, he now wonders whether he shouldn't swap them again for silver colored hands.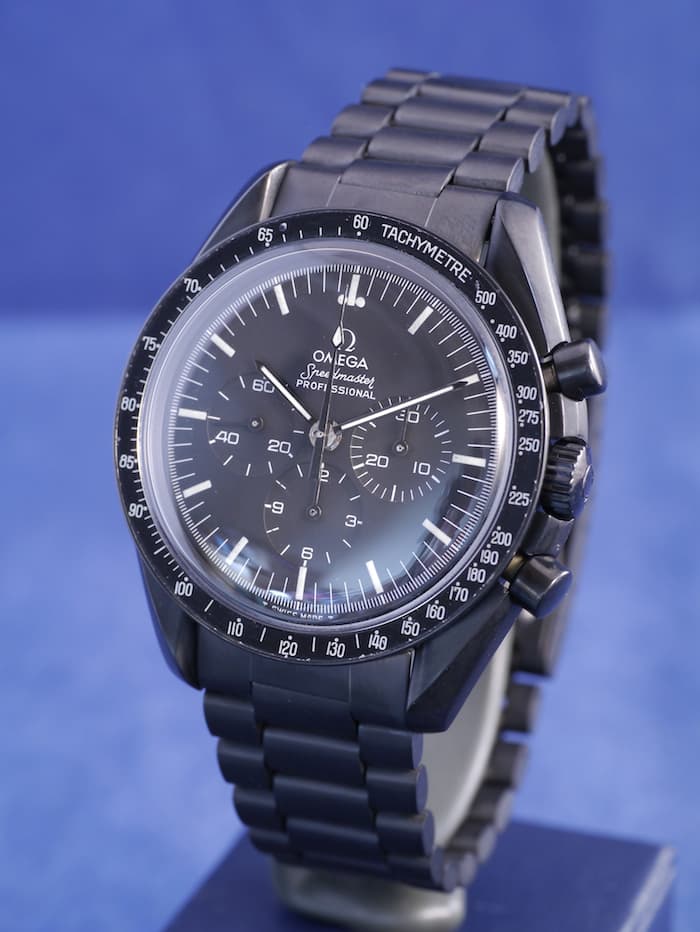 Our guess is, that it is a Omega Speedmaster Pro 3590.50, as it has been produced before 1997/1998 (based on the fact that it has a tritium dial).  The bracelet on this watch is also from an older type (1171 or 1450) but could have been replaced along the process. We didn't ask. Therefor, we also believe that this watch has the hand-wound Lemania based caliber 861. This movement was replaced (as well) in 1997/1998 with the Lemania based caliber 1861. This movement has a somewhat different finish and an extra jewel. We will soon report more about the different Omega Speedmaster movements that have been used since 1957.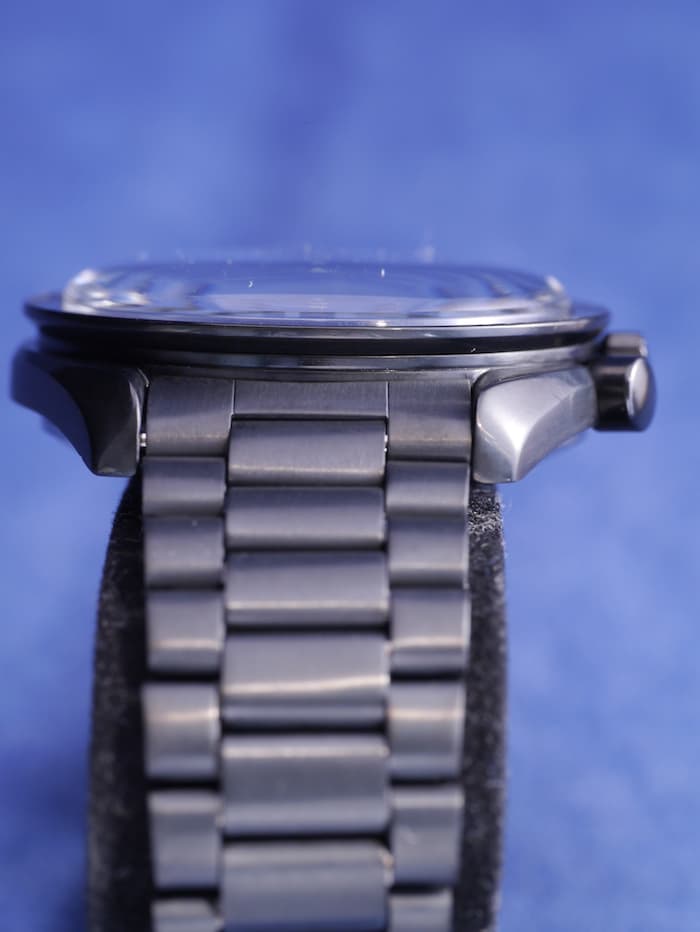 We already wondered how a Speedmaster Pro with DLC coating would look like, and here is the answer. Although Omega decided to go with a black ceramic Speedmaster (DSotM), we still believe there is some room for a nice DLC (or ceramic) Speedmaster Professional in the official collection.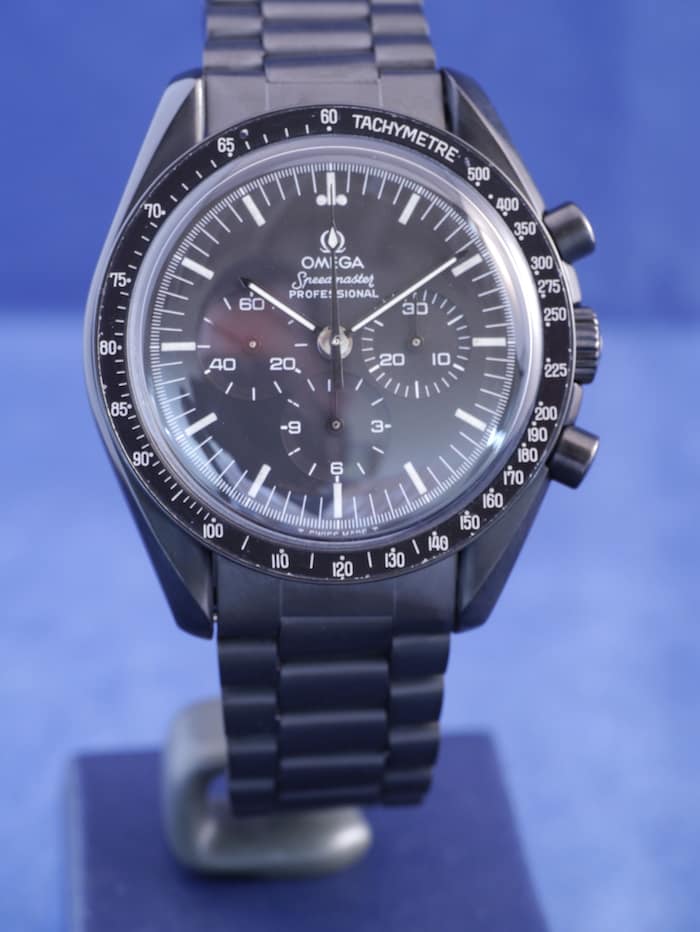 There are a number of companies who can help you with a DLC treatment for your watch. The DLC treatment is also reversible. If you regret the DLC coating on your watch, you can have it reversed to the original stainless steel color again.
All photos in this article are taken by Arthur van Grinsven. Thanks for playing along!
Keep those stories and Speedmaster photos coming!