Steltman x Jaeger-LeCoultre Reverso Mondriaan Edition
Watch brands collaborating with jewelers isn't something new and often it is not really worth giving it much coverage. Not wanting to sound negative here, but in a lot of cases, it is just 'limited' to the name of the retailer on the dial or in the case back of an existing watch model. For Steltman jewelers, one of the most prestigious retailers in The Netherlands for watches and jewelry, I am happy to make an exception because of their collaboration watch with Jaeger-LeCoultre.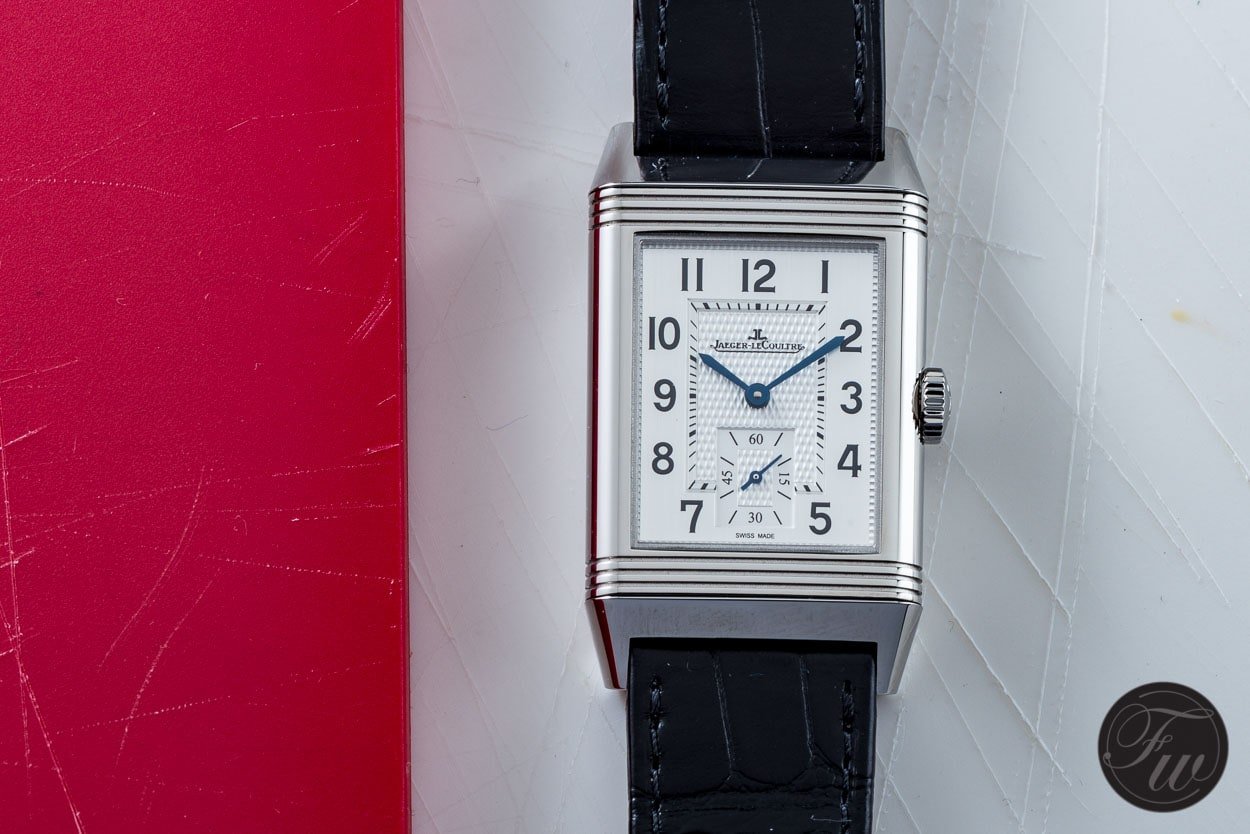 Mondriaan
This year marks the 100th anniversary of both Steltman as well as the art movement 'De Stijl' (the style). One of the members of this art movement, was Piet Mondriaan (1872 – 1944). His "Composition with Large Red Plane, Yellow, Black, Grey and Blue" is probably one of his best known works, which he painted in 1921. Mondriaan was a man of the world, living in cities like Paris, London and New York. And Amsterdam. However, interesting enough, Piet Mondriaan spent his very early years in the same little village where I grew up, in the east part of The Netherlands. A village called Winterswijk. This is where he lived from when he was 8 till his 20th and where he actually started his art career. It is where I lived until I was 15th when my parents (and I) moved to another village. I even attended a secondary school there, named after Mondriaan. You can read about Mondriaan's early life (and the current museum about this) on this website.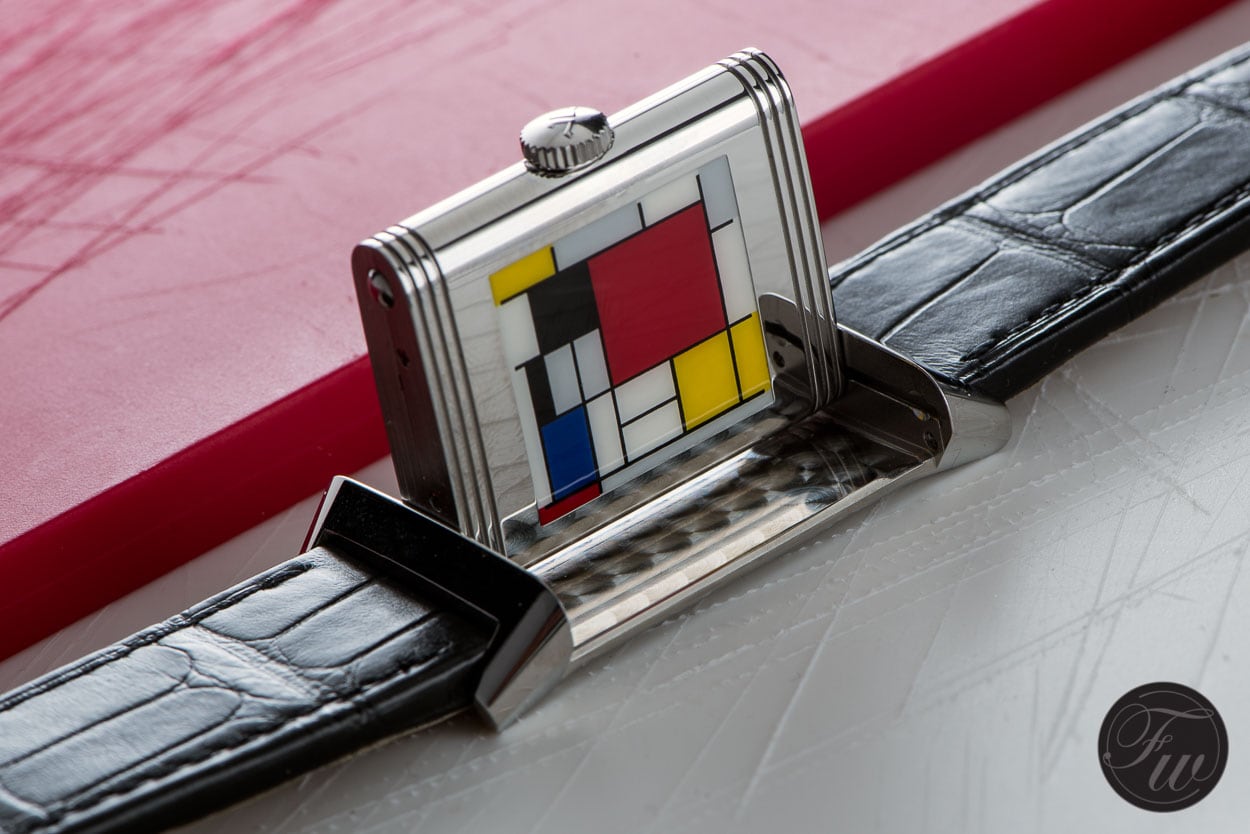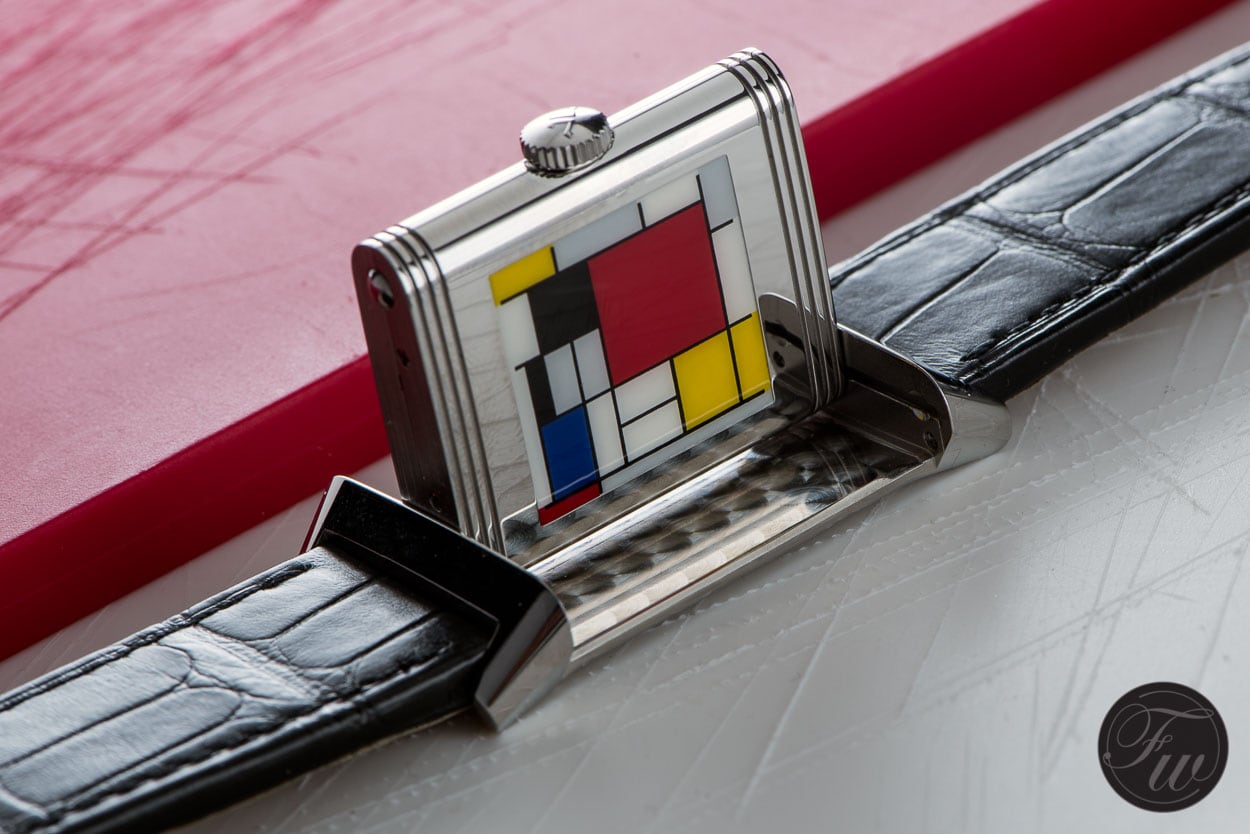 Back to the topic. As written above, Steltman is an impressive retailer not only because of their collection of brands, but also because of their beautiful location in the center of The Hague (with a view on the 'Binnenhof', or inner court, a 13th century complex of buildings where part of the government resides). One of the brands they carry is Jaeger-LeCoultre and together with them they came up with the Reverso Mondriaan limited edition for the 100th anniversary of Steltman.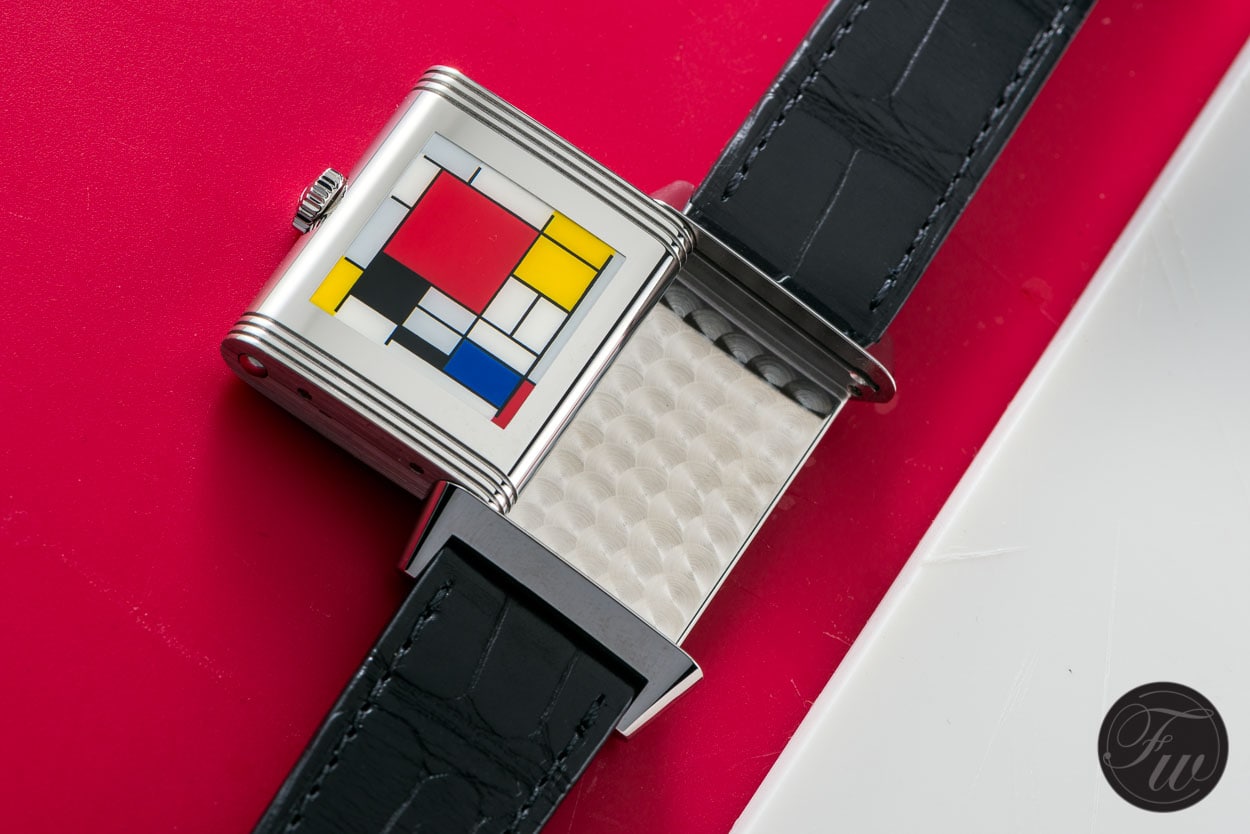 Based on the Jaeger-LeCoultre Reverso with manual-wound caliber 822/1 movement, a three hand watch (small seconds) on a leather strap, there's this miniature interpretation of the "Composition with Large Red Plane, Yellow, Black, Grey and Blue" painted on the back of the watch head. This is entirely painted by hand at the Métiers Rares Atelier of Jaeger-LeCoultre in Le Sentier. The case back of the watch has a special engraving for Steltman (1917 – 2017). There is no limited edition number or unique number on the case back, but the production will be limited.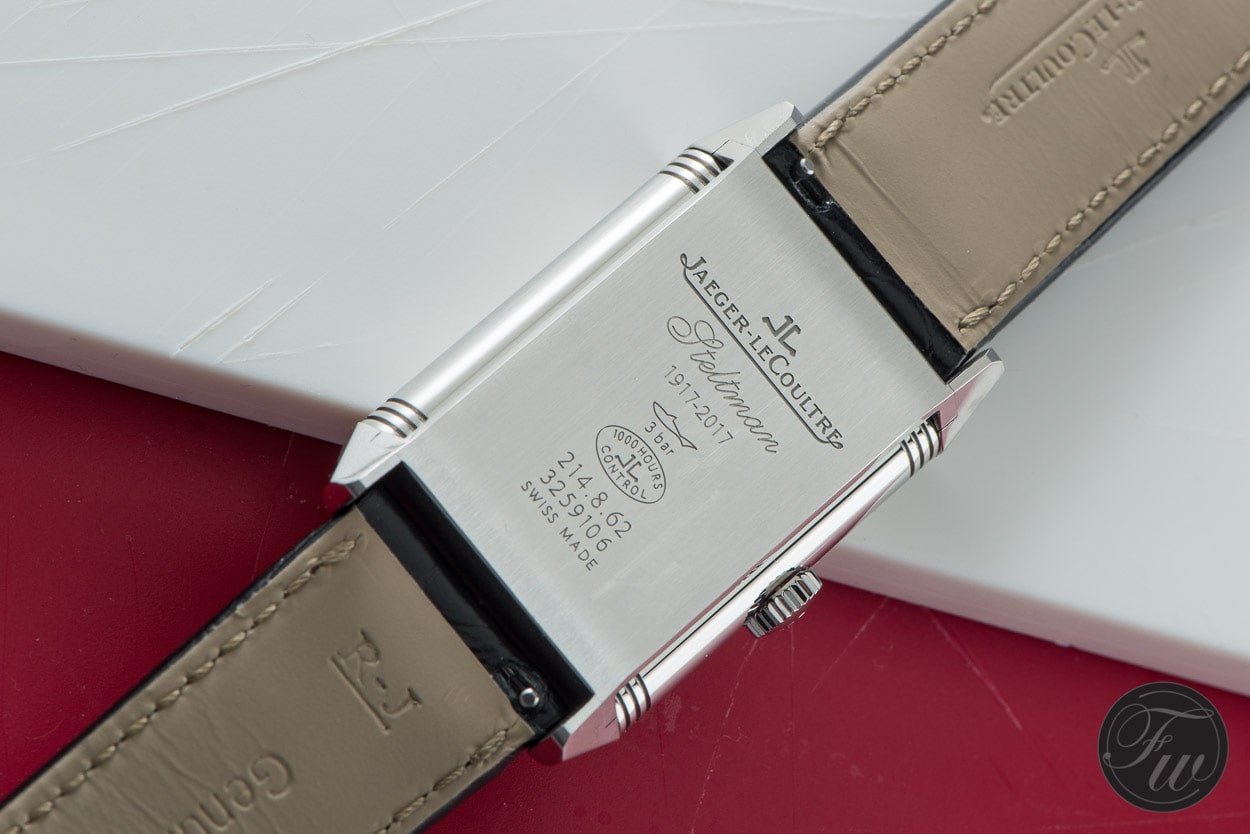 The watch itself measures 45.6mm (L) x 27.4mm (W), has a stainless steel case and a silver guilloché dial with blue hands as you can see on the images. An alligator strap with pin buckle is attached to the Reverso Mondriaan. We have reviewed a couple of Reverso watches in the past, so there is no real use to dive in deeper into that at this moment. A nice unboxing video of this watch can be found on the Instagram account of Steltman Watches (@Steltmanwatches).
Kudos to Steltman (and Jaeger-LeCoultre) to come up with such a nice collaboration piece between a retailer and a watch manufacture. It looks stunning and especially if you're into art (and 'De Stijl') this is something very nice to have in your collection.
The retail price for this Jaeger-LeCoultre Reverso Mondriaan edition is €9.117 (including VAT). More information via Steltman watches.