Omega Seamaster Jedi – Let's get this straight once and for all!
When you start collecting vintage Omega watches from the 1970s and come across the big chunky Seamaster chronographs the top 3 models you will find are: reference 176.001, reference 176.007 (these 2 are basically the same) and reference 176.0005 or the so-called Omega Seamaster Jedi. This due to the fact that these models were produced in fairly large numbers, not too expensive to buy and you can find them all over the internet (eBay etc.).
The next thing that will happen is that you start to like the chunky TV-shaped case of the Omega Seamaster Jedi 176.0005 and you slowly start to fancy that model over the others. You search for it as the "Omega Seamaster Jedi" and to your surprise a completely new model appears on your screen: the Omega Seamaster reference 145.0024. "So which model is the real Jedi?", you ask looking puzzled. The story shows the strength of the media (and internet) even if it was an unintentional coincidence.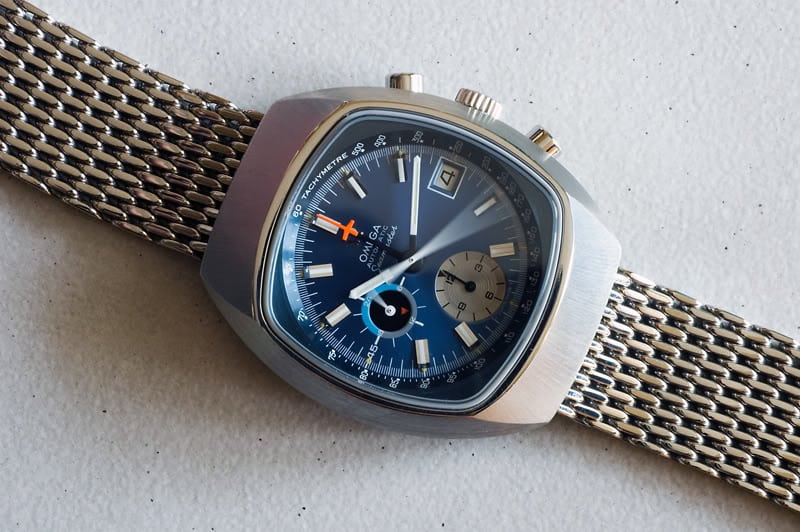 The Omega Seamaster Jedi (145.0024) together with the Seamaster "Darth Vader (145.0023)" and Seamaster "Anakin Skywalker (145.0023)" models were given these nick names by the late great Chuck Maddox, a watch collector and expert of vintage (Omega) chronographs. The 145.0023 was made in 2 variations one with a black ceramic-like coated steel case (hence Darth Vader) and one with polished tungsten-chromed case. This one has a shiny metallic case and according to Chuck "…hasn't turned to the dark side yet." (hence Anakin Skywalker). To accompany these two he named the one with the next reference number, 145.0024, the Jedi. So it was like that until 2007 when a simple mistake turned everything upside down.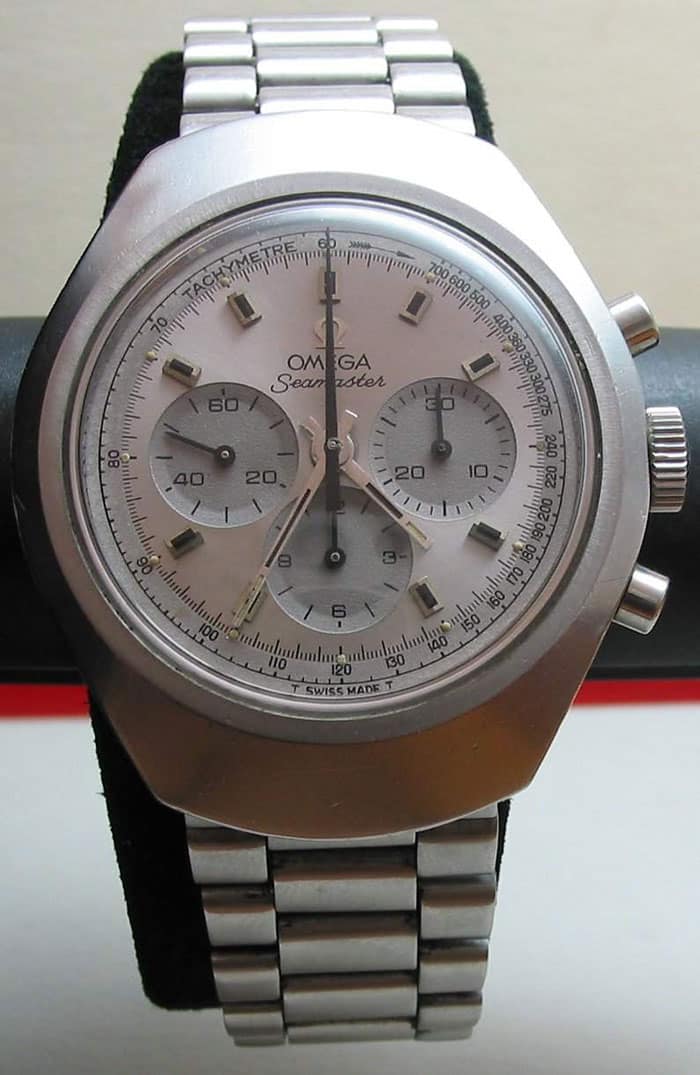 What happened in 2007? Well, this was the year Antiquorum a Swiss-based auction house of significant vintage timepieces held an auction called OmegaMania. About 300 or so Omega items were auctioned there the majority of which was heavily overpriced. No auction has reached such a high turnover ever since, selling Omega watches. It was clearly a peak in vintage Omega prices. Lot #139 was the Omega Seamaster 145.0024 which according to Antiquorum was a "…Fine and very rare, water-resistant, stainless steel gentleman's wristwatch with round button chronograph…" but they did not mention anything about it being the Jedi. If you turned the pages of the catalog to lot #152 you found the afore mentioned Omega Seamaster 176.0005 as "SO-CALLED JEDI Omega, Seamaster, Automatic…". Who, why and how made such a mistake is unknown to me but this caused the misunderstanding regarding the nickname – and correct reference – of the Jedi. People started to refer to the 176.0005 as the Omega Seamaster Jedi. Even up to this day if you Google "Omega Jedi" the first 10 images coming up are of the wrong model.
Other than the obvious difference in appearance there is a significant distinction between the 2 models. Actually, it is very easy to identify the real Jedi. The real Omega Seamaster Jedi came out in 1970 and houses the hand-wound Omega caliber 861. This is the same movement you'll find in the original Moonwatch (reference 145.022), the Omega Speedmaster Professional. It is a Lemania-based hand-wound mechanical movement. Whereas the "false Omega Seamaster Jedi" came out 2 years later housing the caliber 1040. This is another Lemania derivative, but with an automatic mechanical movement.
The dial lay-out of the Lemania based Omega caliber 1040 model is completely different from the Lemania based caliber 861 movement. The caliber 861 has a tri-compax lay-out (sub dials at 3, 6 and 9) where the caliber 1040 non-Jedi models have only two registers and a large centralized chronograph minute hand.
Nowadays, I tend to see more and more of the Omega Seamaster reference 145.0024 when referring to the Jedi but no doubt it will be a long time before people learn to use the right name for the right watch again, if ever. Having read this article we might just got one step closer.
Grey flat-case Jedi photo by Chuck Maddox, photo of the non-Jedi by TZ-UK forum member Toshi.
Article written by Blaise of Fratello Watches.
Balázs joined Fratello Watches in 2014 and he has been a fan of watches as long as he can remember. His passion for watches really took off in 2007 when he purchased his first fine Swiss timepiece. From 2007 up to recently, he was also an active and involved member of a number of on-line watch communities. Balázs has a weak spot for vintage Omega watches and vintage watches in general.
Latest posts by Balázs Ferenczi (see all)