Sunday Morning Showdown: Audemars Piguet Code 11.59 Collection
Rate it or hate it? Whose side are you on?
In this Sunday morning column, two of our writers go head-to-head in an epic showdown for the ages. Strong opinions and hysterical hyperbole are welcome (so feel free to join in with the fun in the comments section below). And don't forget to let us know which watches you'd like to see torn to shreds/effusively exalted next week. We'll try and feature as many of our readers' choices as we can. This week, the controversial Code 11.59 by Audemars Piguet gets its day in the sun. Hold onto your hats: This could get messy…
You weren't expecting this, were you? I'm sure most people imagined we'd take-on the Audemars Piguet Royal Oak having put the Vacheron Constantin Overseas and Patek Philippe Nautilus through the mill. Don't worry, we'll get to the Royal Oak. But before then, let's take a look a look at its controversial sibling: The Audemars Piguet Code 11.59 collection.
After last week's drubbing, it might have been wise to take the easy way out this week and spend the next ten minutes hating on the Code 11.59. What can I say? I'm a glutton for punishment. Having been thoroughly battered by Jorg's defense of the Overseas 4500V last week (to the tune of 84% Vs — ouch), I'm standing, bare-chested before Balazs, daring him to take me down as I attempt to convince you that, despite the weight of public opinion, the Code 11.59 is not only good, it's the next great thing to hit watchmaking.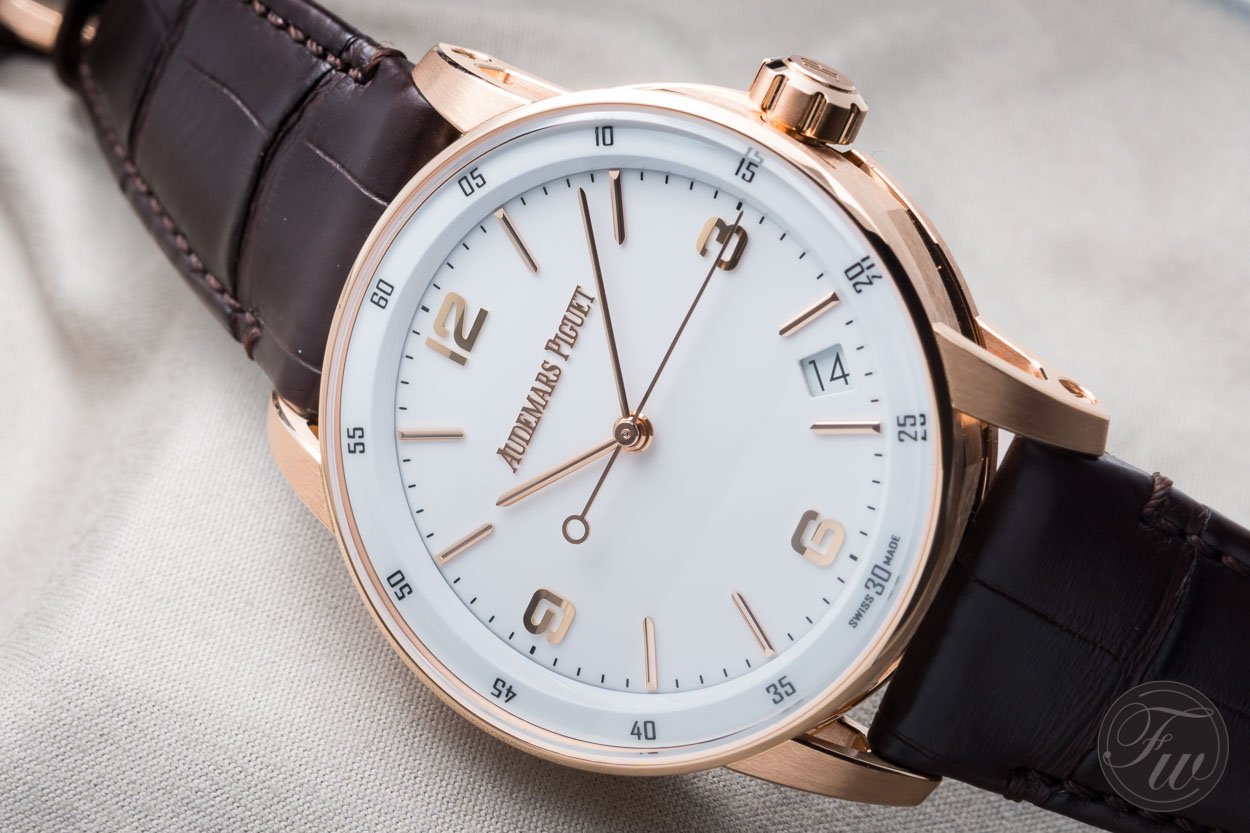 Rob Nudds
I'm a fan of novelty. But I don't like too much of it at once. That's not something I apply to all areas of my life (I can never have enough cheese, for example), but when it comes to established brands tinkering with their DNA, I really do prefer changes to come at a glacial pace. This isn't really because I personally can't think far enough outside of a box to imagine something entirely new from a brand, but rather that it is necessary for a brand to drip-feed its genius to the buying public so it appears to have remained on-message from year dot to the present day.
The very best brands are themselves from top to bottom.
I hate it when brands try and convince me that their collections are connected by their difference. It is total rubbish. When a brand tries to tell you it is defined by ideas rather than an idea, it means they don't know who they are. The very best brands are themselves from top to bottom. No weird off-shoots. No attempts at tapping into a demographic they clearly don't care about or understand. And definitely no insincere attempts at encouraging their core audience to expand their mind (code for, "please buy another one of our watches").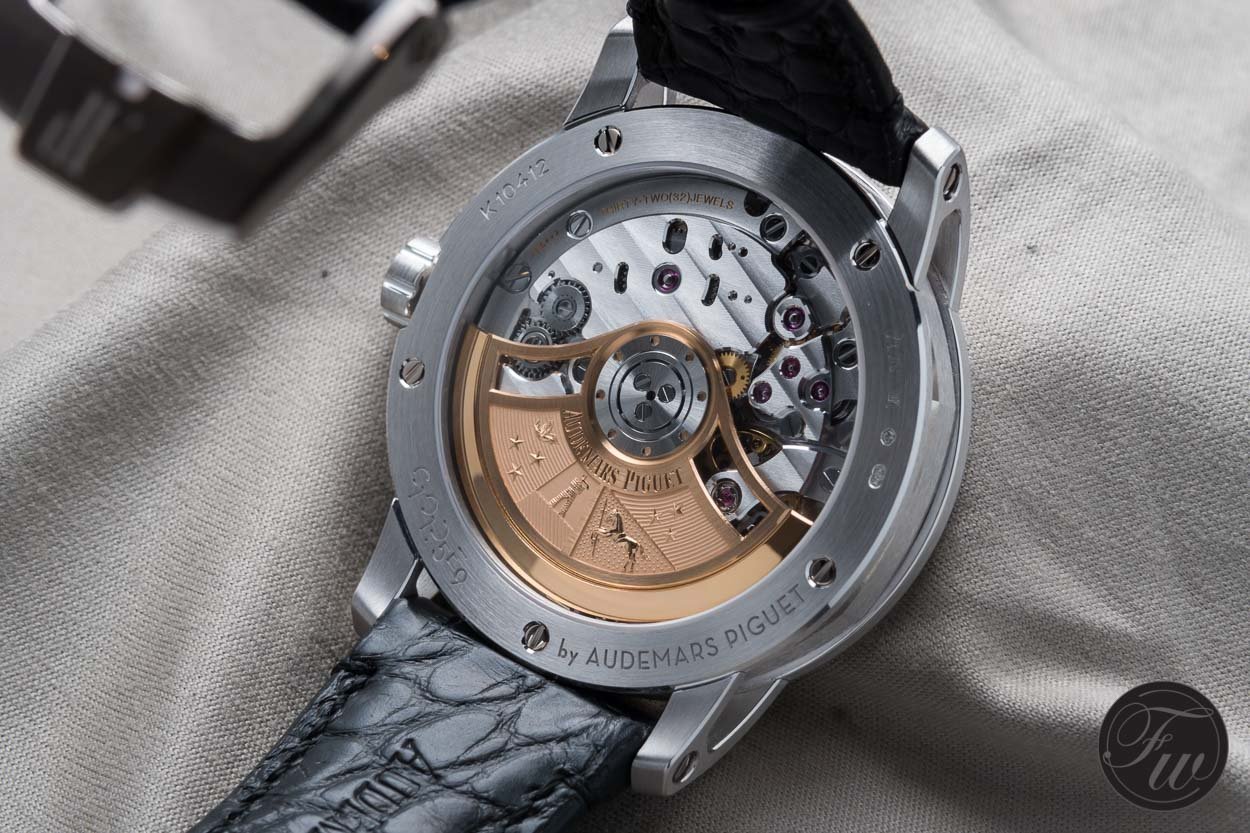 Audemars Piguet is better than most brands at retaining a consistent message throughout its releases. It is not immune to folly, however. The Millenary collection is, in my opinion, a regrettable distraction from everything that makes AP glorious. Maybe we'll get to feature one of those models in this column. No prizes for guessing which side I'll be on…
The complicated case middle of the Code 11.59. is a special creation.
And it is exactly that talent that AP has for self-reverence that makes the Code 11.59 such a success. Look at it. It is completely new. And yet… There is something… Something strangely familiar… Eight sides, never far from the very best models AP has released throughout its history, pop-up once more. The complicated case middle of the Code 11.59. is a special creation. Mixing familiarity with novelty in an exceptionally complex way that comes across at first glance as a much simpler construction than it is in reality.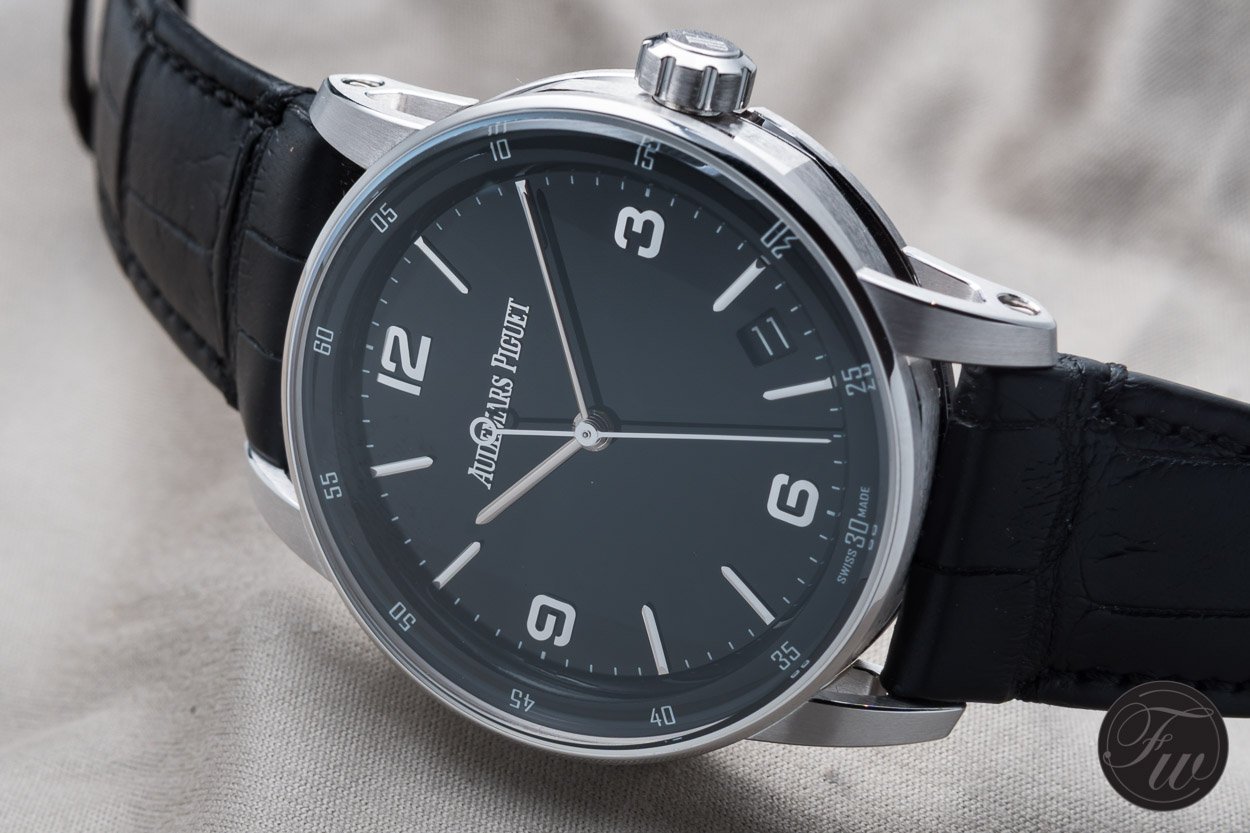 Honestly, I've had dreams about that case. The way everything slots together to create something new but instantly digestible is masterful. Yeah, so what if the dials aren't up to speed quite yet?
Balazs: Nothing really. It's only one of – if not – the most important part of a watch.
Everything about the case and the movements is on point. And the sapphire crystals that look like they've staggered out of a Salvador Dali acid trip and onto your wrist? Yes. Please. There's more to come from this collection, but what we've got already is about as tantalizing a release as we've seen in the last decade. So come on, Ferenczi, tell me why I'm wrong.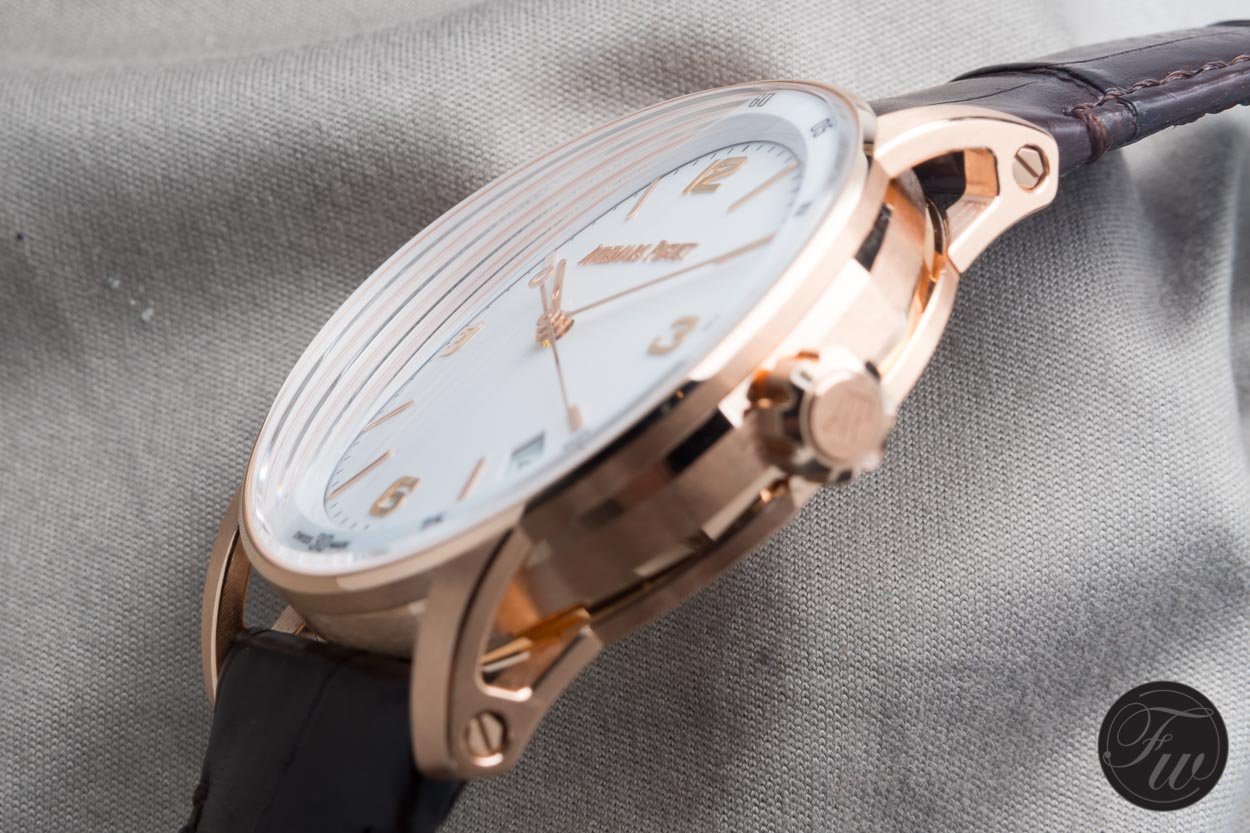 Balazs Ferenczi
I'm a fan of you, Rob, so let's pretend you never typed those words about the 11:59. Also, Brexit is just behind us, therefore you, a Brit living in Germany (on the other side of the fence), must be emotionally hurt… So I'll be as gentle as possible. To start with, I have to say I agree with you on a few things. You're a seasoned watch journalist and to a certain degree, I think I have my fair share of experience when it comes to understanding watch PR as well. We see through the artificially created mist of copyright texts and press images. Not to mention fake history that certain brands use to try and enchant us when presenting their latest pride and joy.
Audemars Piguet was, is and I think always will be the Royal Oak.
It is not easy to stay on top and maintain the quality of the products without becoming a one-trick pony. On the other hand, sometimes this is exactly what you have to do. GoPro is a great example (although their CEO thinks they're a versatile brand — yeah right). There is no GoPro phone, smartwatch, tablet, or, God forbid, DSLR camera. The brand sticks to what they know and do best. BMW also never made trucks, pickups, or vans and I hope they never will. BMW's cars, let them be SUVs or sports cars, get the job done. Audemars Piguet was, is and I think always will be the Royal Oak.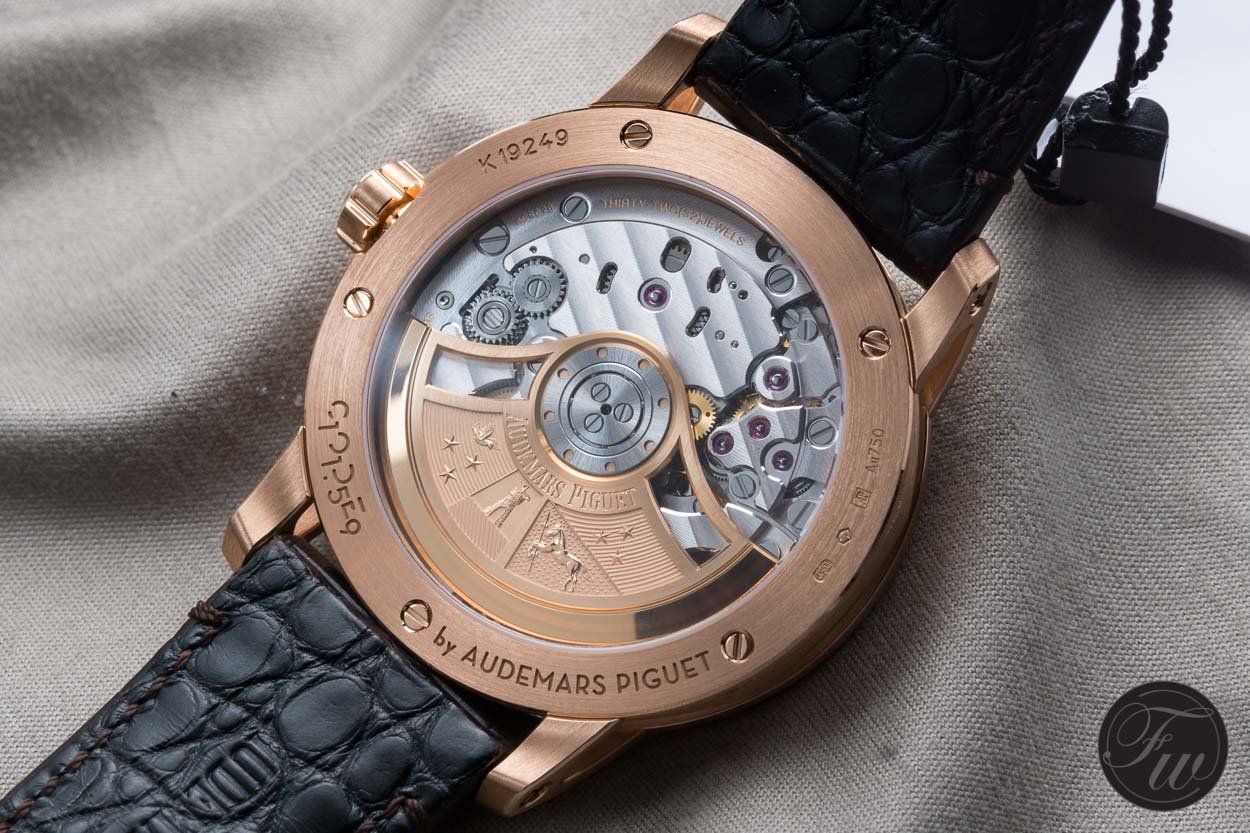 Let's be clear, this is not the current management's fault. Many things are, like the Code 11:59 (as well as some broken iPhone screens) but not this. The Royal Oak has been the bread and butter of the brand since the '70s and that's fine. As I said above, stick to what you know and improve it. Audemars Piguet did great with the Royal Oak. More than great actually, they created amazing, breathtakingly beautiful timepieces. Hey, I'm not against development, don't get me wrong…but come on, are we really talking about a watch case? Of course, it's beautifully engineered. What else did you expect in that price range? However when the case is more important than the watch face itself (as they displayed in during SIHH, sideways, not showing the dial clearly) then there is a bit of an issue with the product.
Where did I see this pattern before?
It seems to me, my dear Rob, that Dali was not the only one on an acid trip. The designers at AP were and probably so were you when this paragraph was penned. We are talking about a watch that is NOT a Royal Oak but a brand new concept yet has eight sides. Wait for a second, where did I see this pattern before? Could it be? No, I don't think so. Oh, it cannot be…yet, I'm right. The Royal Oak with an octagonal bezel. So are we creating new and daring or trying to ride our good old RO bandwagon by moving the octagonal shape from the bezel to the middle case? And we haven't even talked about the dial.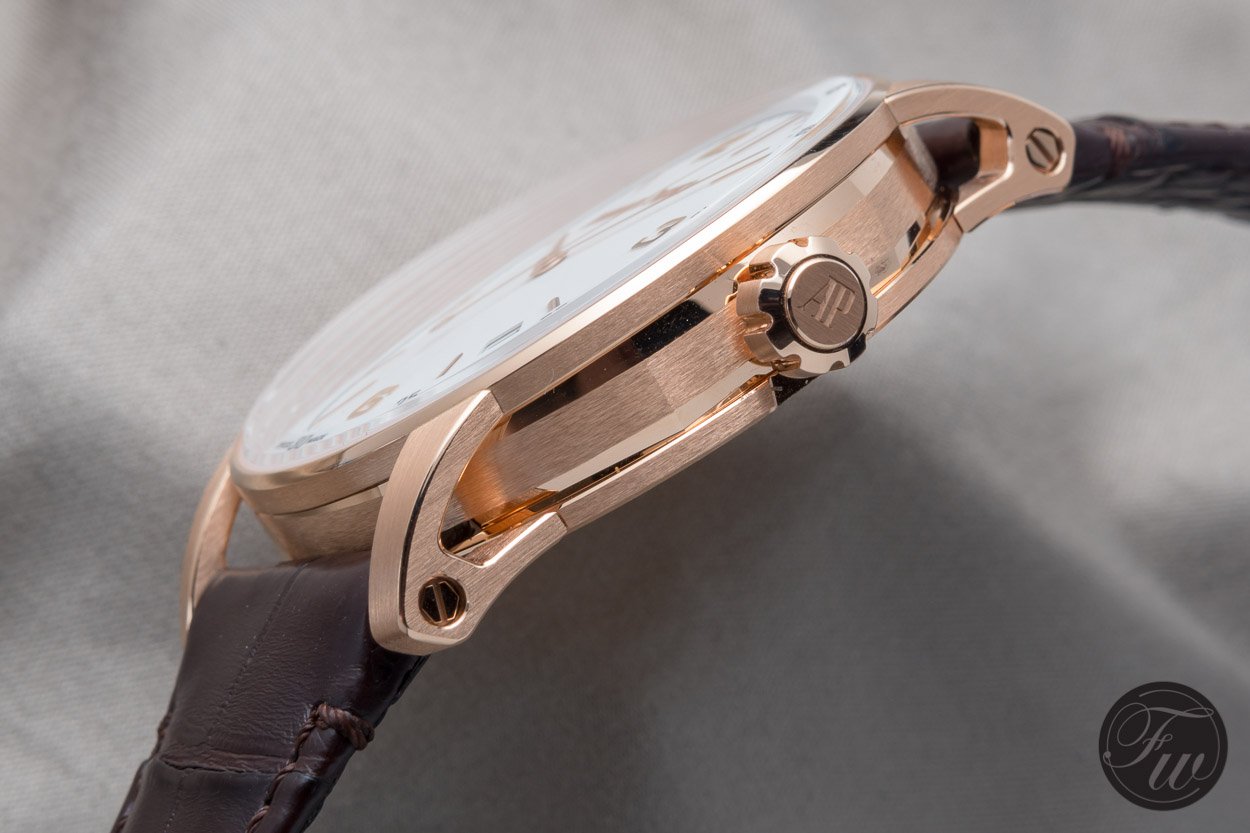 Rob: Firstly, while I don't condone the use of illegal drugs, imagine how quickly Baselworld would go by on acid? They should consider replacing the Basel Times with a tab. That'd get the visitor numbers back up to where they need to be…
Secondly, I'm Irish so Brexit didn't touch me personally. But thanks for your heartfelt words of condolence. About fifty percent of my friends appreciate them; the other fifty percent seem remarkably happy. I guess that's democracy.
The foundations are there…
And thank the stars we have a democratic community here on Fratello. The voice of the people will surely send your argument back to the shadowy nonsense realm from whence it came.
Balazs: Can't wait to prove you wrong on this one.
Rob: You might be waiting a while, mate. The Code 11.59 series may not be an entirely finished article (and I concede that some of the dials could do with a little more work) but the foundations are there. It is a remarkable first foot forward to bring the higher-concept AP stuff (which I adore) closer to the buying public.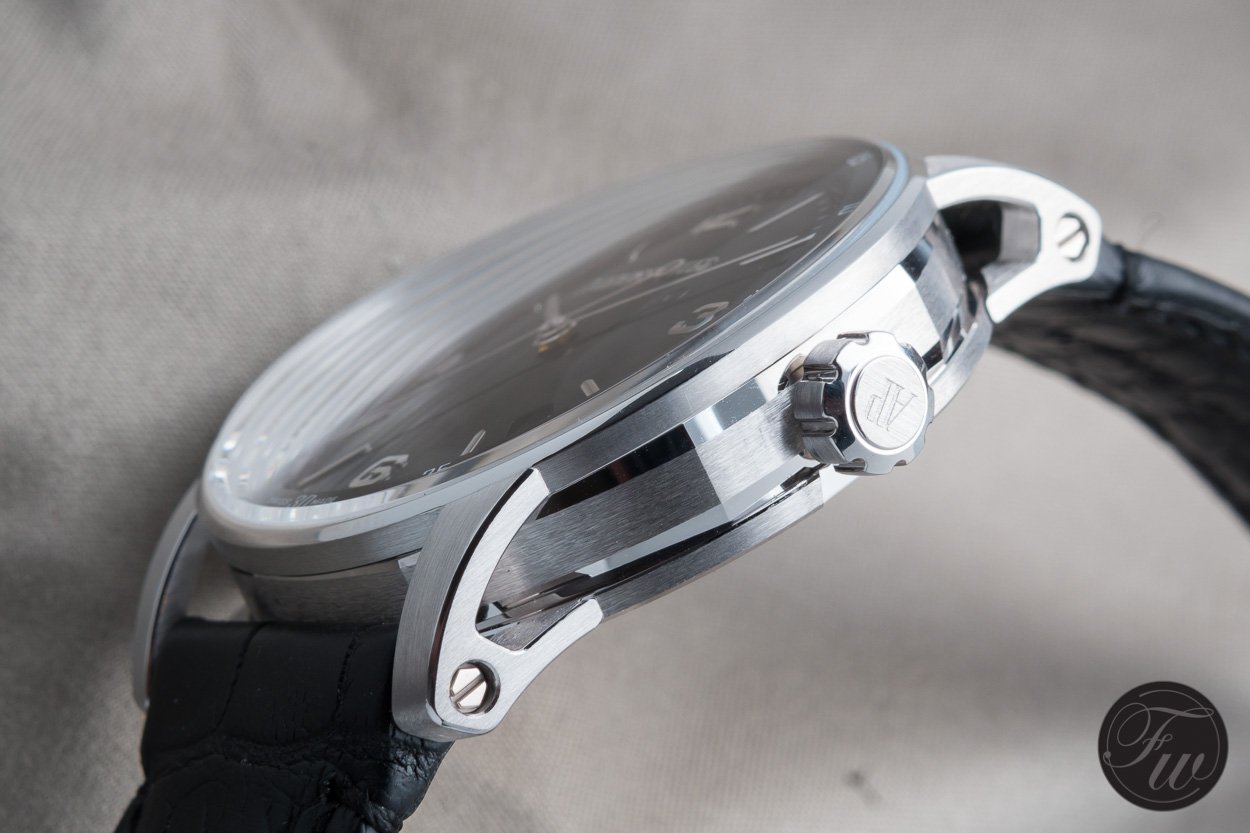 Yeah, sure, the "buying public for this range is a pretty small slice of society, but these pieces are more "accessible" than anything we've seen come out of the AP concept lab before, and, in some cases, they look just as cool.
Where would the industry be without the Datejust and the Submariner?
I get your argument about a brand setting out its stall and sticking by it. But the cold hard truth is that it doesn't work universally. Yes, I would stand by your side and scream from the rooftops that SevenFriday should never have considered a second case shape, but, similarly, where would the industry be without the Datejust and the Submariner? We need brands like AP — leading lights in this creative sphere — to keep on trucking. These high-level designers need to move the conversation forward. If they can't do it, who can?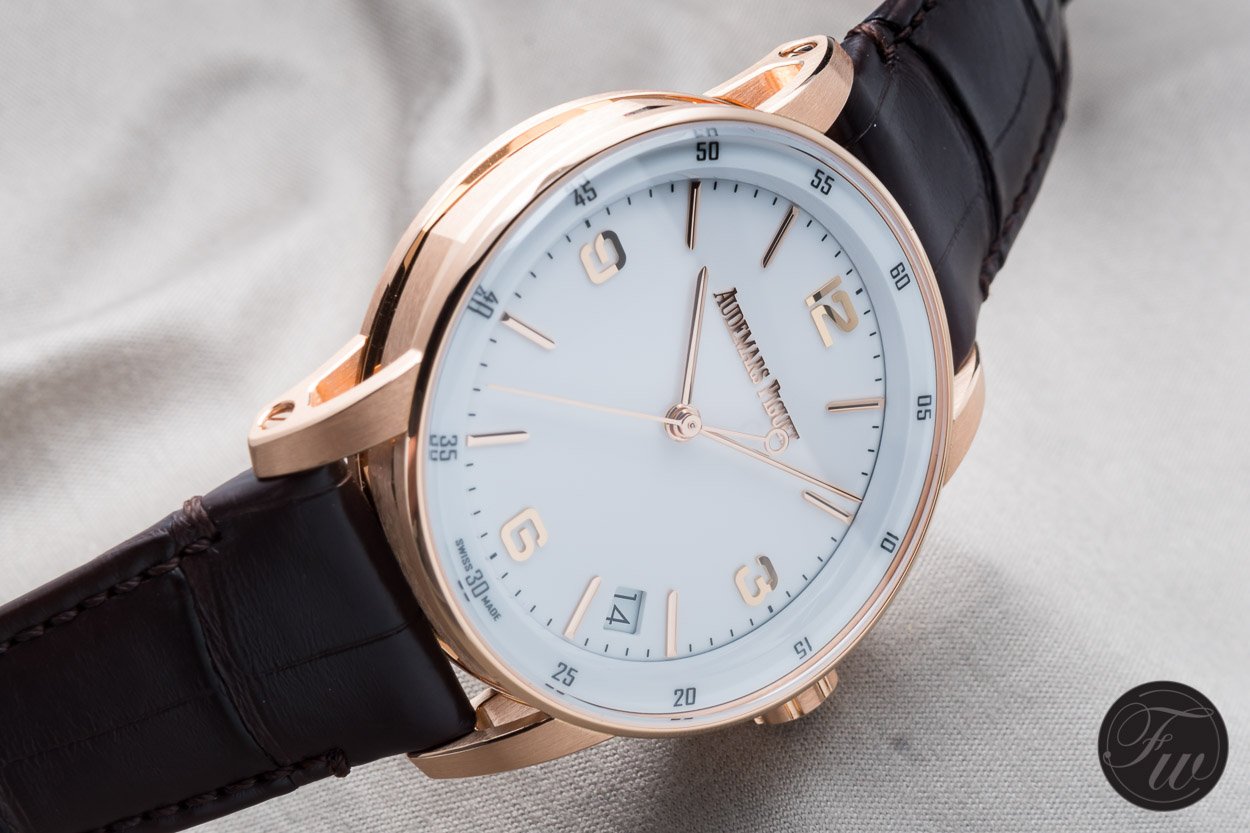 Balazs: Not all drugs are illegal so while I'm also not a fan of them, I'd love to see the management at Baselworld putting them to use to raise the visitor number. Although I fear this is not the issue with the event. The interest from fans and journalists is there, the professionalism from the management is missing. Mainly when it comes to keeping the brands at the show. But that's a topic for a whole nother article.
Rob: Pretty sure that recreational drugs aren't linked to an increase in professionalism…
Balazs: That's the second sensible thing you've said today. The other is: The Code 11.59 series may not be an entirely finished article. I wholeheartedly agree. As such it should've stayed on the designers' table until they can match the rest of the watch to the movement. That is a work of art, there is no doubt about that. The case? Well, we went through that. I've seen equally intriguing watch cases by random Kickstarter watches. I do not want to spend too much time talking about the dial either. Just visit your local department store (that's Warenhaus Karstadt for you in Dresden, Rob) and check out the fashion watch display cabinet. I'm sure there's still space left next to DKNY, Hugo Boss and Emporio Armani. Granted, the price tag is different, but the look is identical.
Rob: Identical is a real stretch. And I don't believe you've seen cases boasting anywhere near the level of refinement as the 11.59 on Kickstarter. Sure, plenty of brands try to do something equally as ambitious. But doing it right costs money (and time). Two things AP has clearly poured into this design.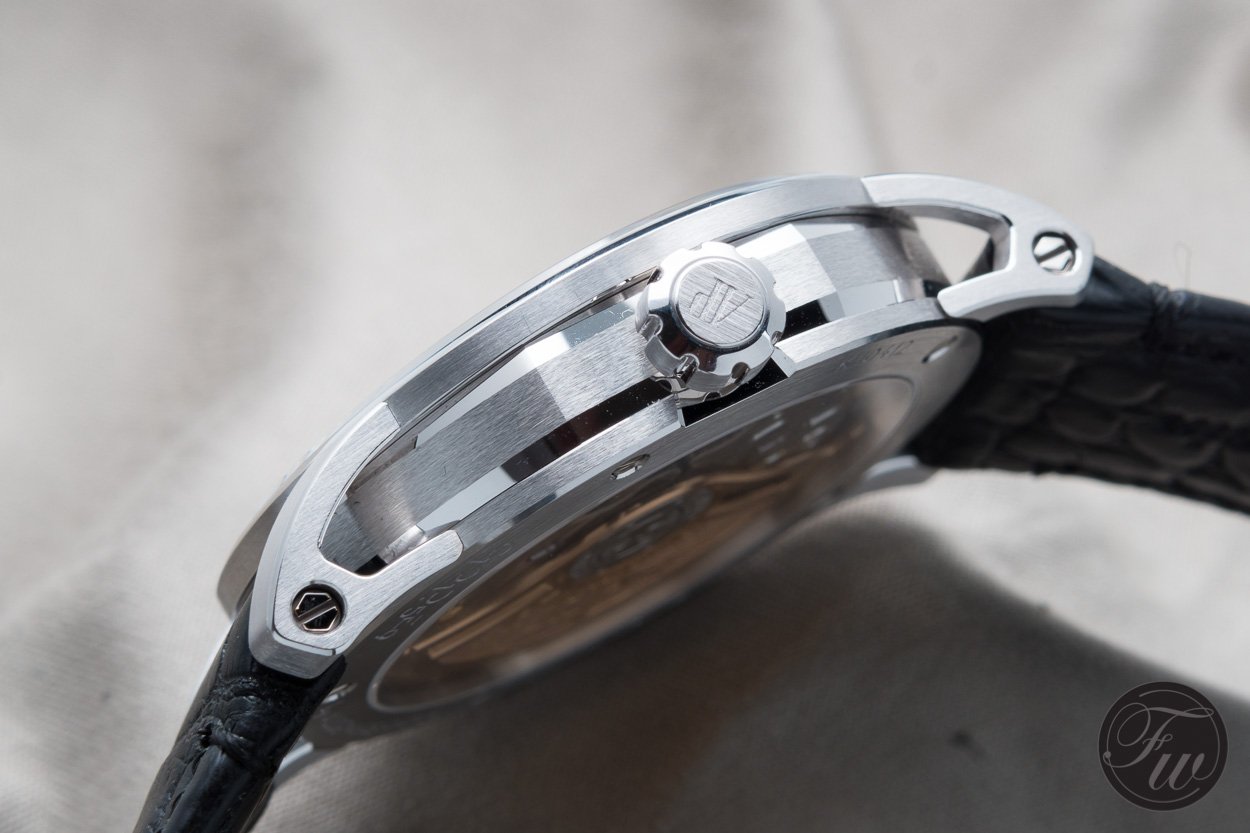 Balazs: Actually, you're right. The only brand which is still milking the Royal Oak-DNA when trying to come up with a new concept is Audemars Piguet. But man that is so 2013…
But this kind of "look" isn't about the refinement: It's about the immediate impression a watch like this can make. It's the same kind of tactic as Diesel shoving four quartz modules into one case — shock and awe. Neither ages well…
In my opinion, the biggest mistake the marketing team at AP made with the Code 11.59 series was the tone of communication. It was aggressive and somewhat condescending. It was as if they'd invited us out for dinner and spent a couple of hours forcing food down our throats before telling us how much they enjoyed our company. That kind of bossy attitude rarely, if ever, works. Audemars Piguet is the Royal Oak. The brand, above all others, needs to realize that and have a bit more humility when openly rocking the boat with a new release. Maybe one day Audemars Piguet will come up with a new concept that will sell well and be regarded as a peer of the Royal Oak. The Code 11:59, however, will be long gone and forgotten by then.
Audemars Piguet Code 11.59 Collection