Sunday Morning Showdown: Baltic Hermétique Tourer Vs. Christopher Ward C65 Dune Automatic
Which affordable adventurer's watch will take the crown?
Welcome to another edition of Sunday Morning Showdown. In this week's battle, two affordable adventurer's watches go head to head for the win. One is the recently introduced Baltic Hermétique Tourer. It's another attractive addition to the French brand's successful collection. It's going up against the Christopher Ward C65 Dune Automatic, a member of the English brand's much-praised Dune line. Which of these two will come out on top? We will learn that in a classic France vs. England battle in this week's Sunday Morning Showdown.
Baltic and Christopher Ward have made great names for themselves when it comes to offering attractive, affordable watches. Both brands are often praised for offering incredible value for money. That's why we have put two of their latest releases up against each other. Both are inspired by designs from the past without necessarily mimicking them. The Baltic Hermétique Tourer takes its inspiration from the 1940s IWC Hermet. The Christopher Ward C65 Dune Automatic, on the other hand, is influenced by the explorer's watches of the 1970s. Two different eras of design influenced a similar style of watch. Which would be your pick? It's time to find out, dear Fratelli!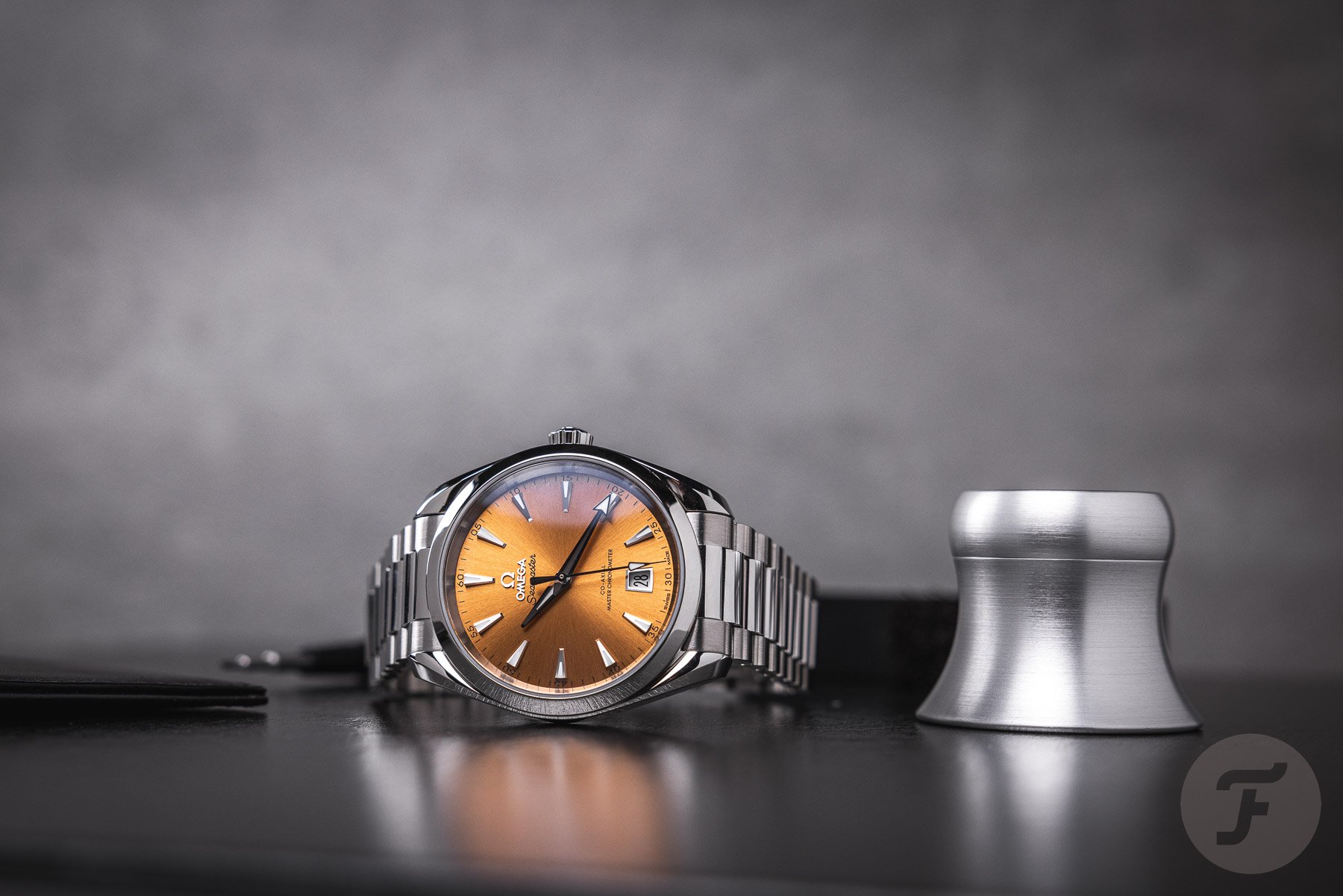 Last week's Sunday Morning Showdown
But before we get into today's battle, let's take a quick look back at last week. In last Sunday's Showdown, the Rolex Oyster Perpetual and the Omega Seamaster Aqua Terra Shades battled it out. It was a close race all the way through, but in the end, the Aqua Terra Shades won 52% of the votes, leaving the Rolex behind with 48%. The result was reflected in the comments, where there were passionate lovers and haters of both watches. But it was a bit surprising for us that the new Aqua Terra Shades was able to topple the Oyster Perpetual. Leaving last week behind us, it's time to move on to this week's battle. Jorg will make a case for the Christopher Ward C65 Dune Automatic, while Thomas will fiercely defend the Baltic Hermétique Tourer. Take it away, gents!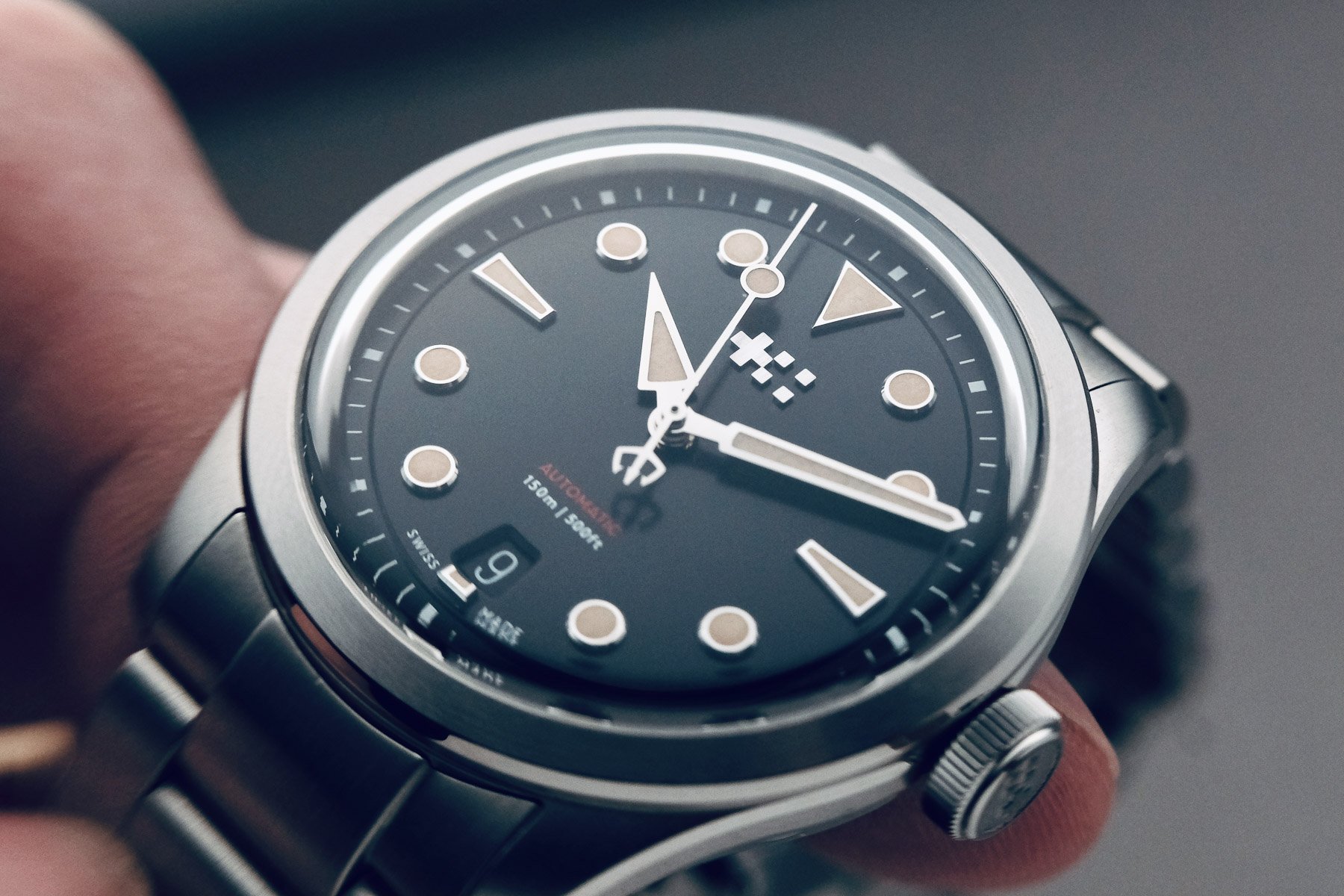 Jorg: Christopher Ward C65 Dune Automatic
For a long time, I greatly respected Christopher Ward as a brand, but I could never find a particular model that I loved. That all changed when I saw the new C65 Dune collection that came out earlier this year. I completely missed the launch of the collection, resulting in missing out on the chance to buy the limited-edition C65 Dune GMT. While I usually do not live with regrets regarding watches, I do regret missing that opportunity. Luckily, a second model will come out in early 2024.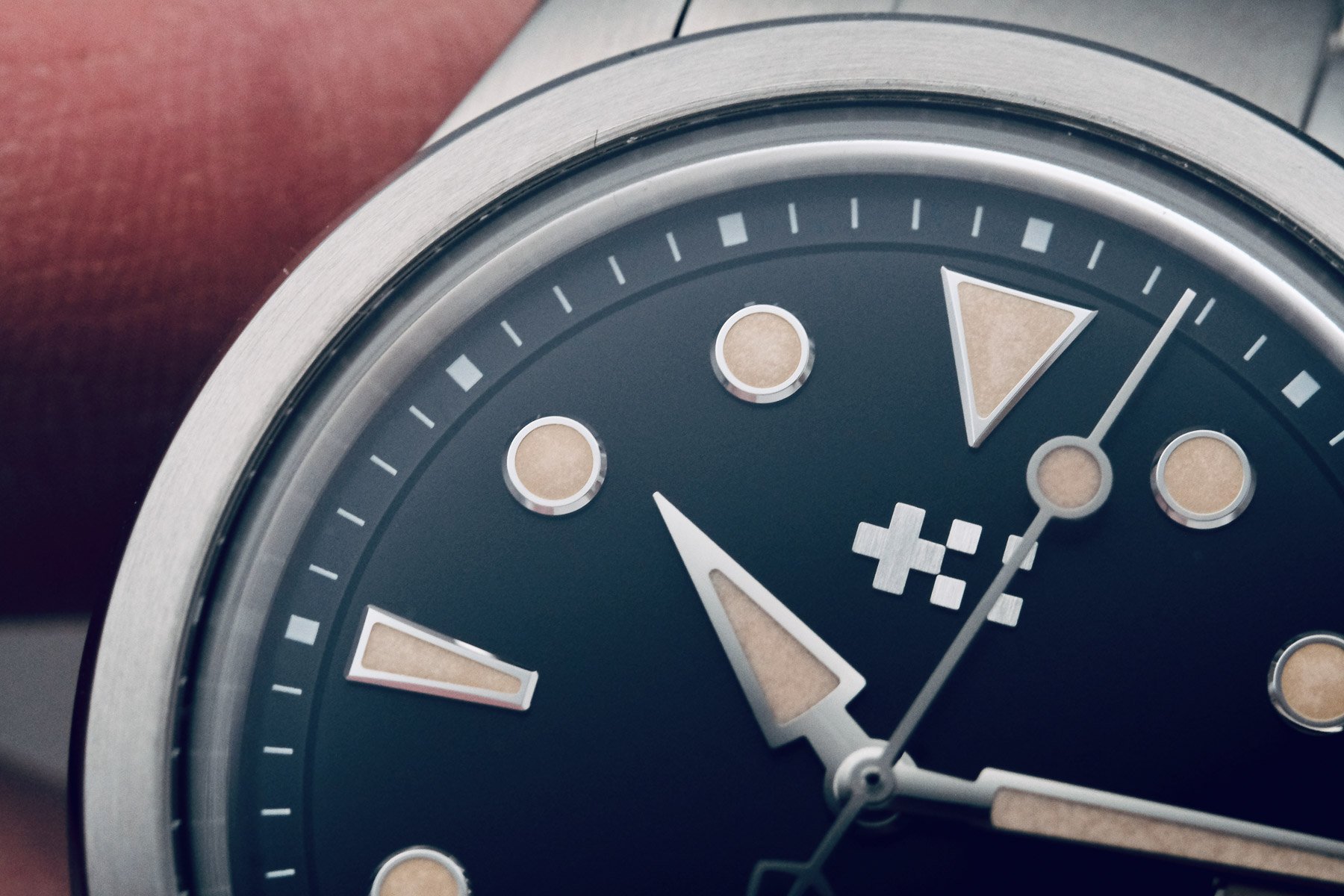 When reading Vincent's hands-on introduction to the C65 collection, I also noticed the C65 Dune Automatic. It is an intriguing take on an Explorer-esque model that comes in four different dial colors — Black Sand, Marine Blue, Beachgrass, and the brilliant White Sand version. If there is one model in the Dune collection that oozes desert-like vibes, it's this last watch. The combination of the classic case, the desert-inspired dial color, and the beige lume makes for a great-looking timepiece.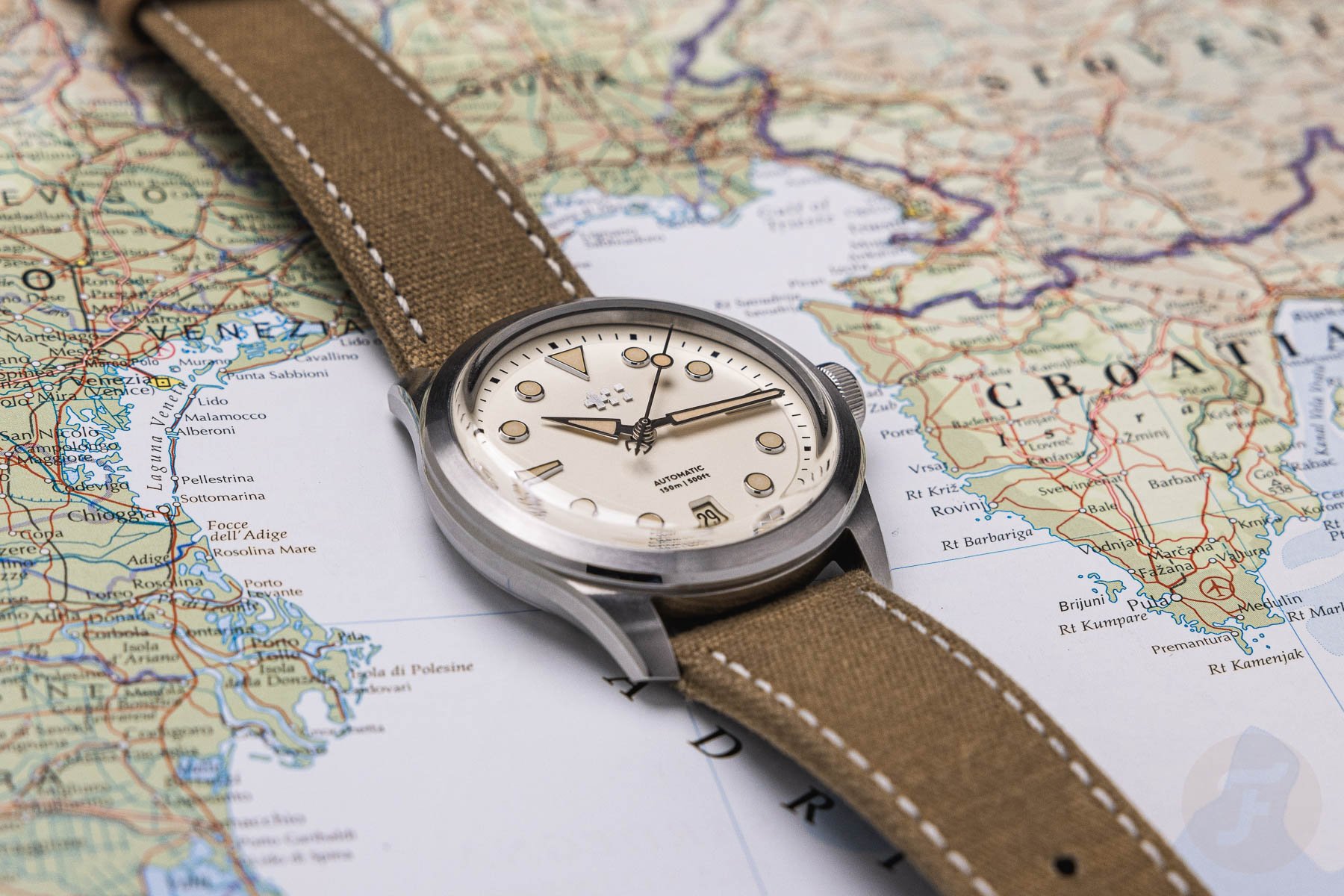 A hands-on experience with the C65 Dune Automatic made all the difference
As it turned out, the watch did not only look great. I also got a chance to review it, and I quickly found out that the watch is truly a best-in-class offering. The C65 Dune Automatic has a 38mm stainless steel case that is 11.7mm thick and 43.6mm from lug to lug. The modest dimensions combined with the short, curved lugs mean the watch wears fairly small on the canvas or leather strap. It has a certain charm that is hard to beat if you love that specific desert look.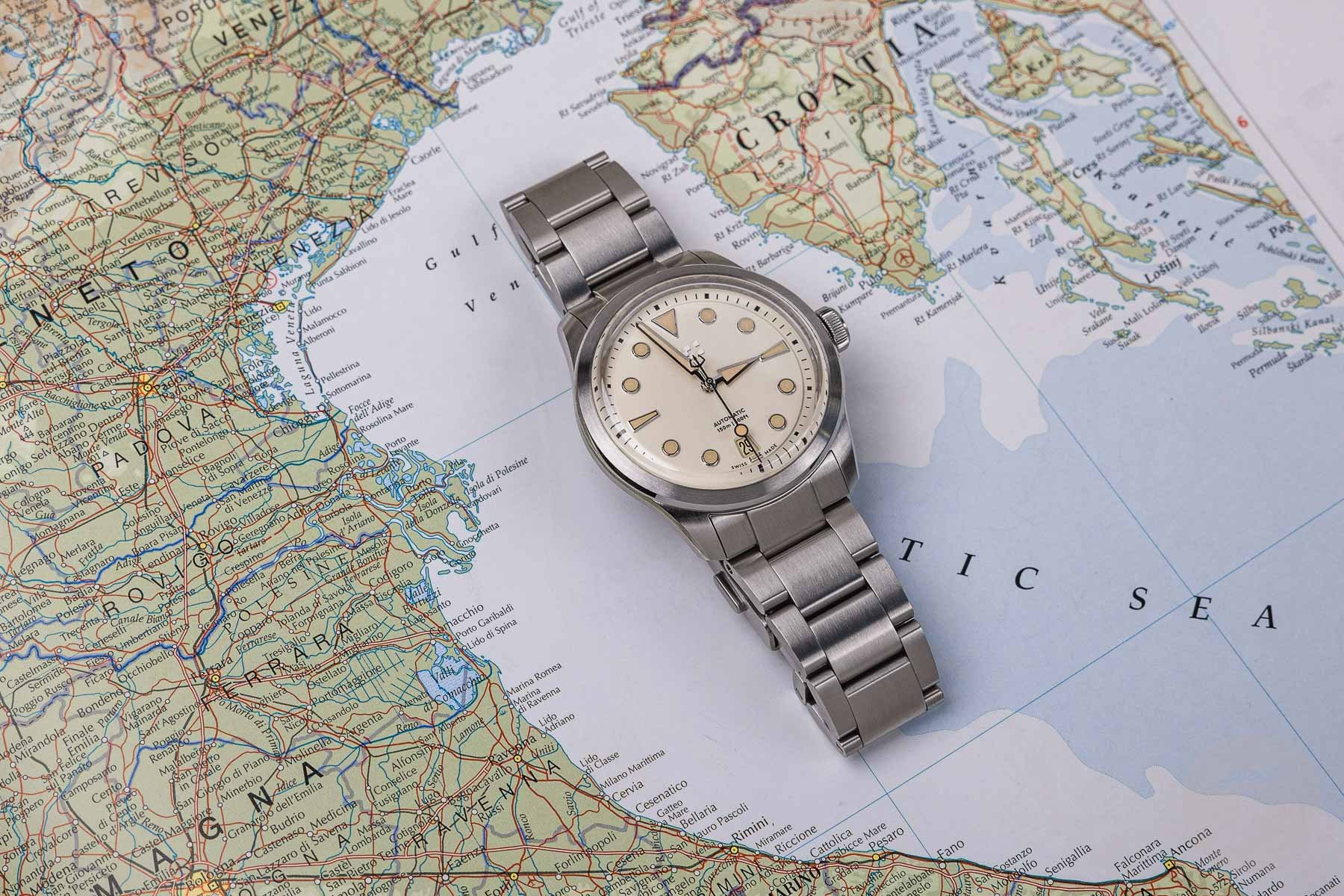 Once on the stainless steel bracelet, the watch transforms into a brilliant daily wearer. It really shifts into a different gear of sturdiness and comfort. On top of that, the bracelet adds a visual presence that makes it perfect for a wide variety of wrist sizes, including my 19cm wrist. For a watch around the €1,000 mark, the Oyster-style bracelet is unmatched in terms of build quality. Combined with the sturdy but big clasp, it transforms the C65 Dune Automatic into a proper luxury timepiece.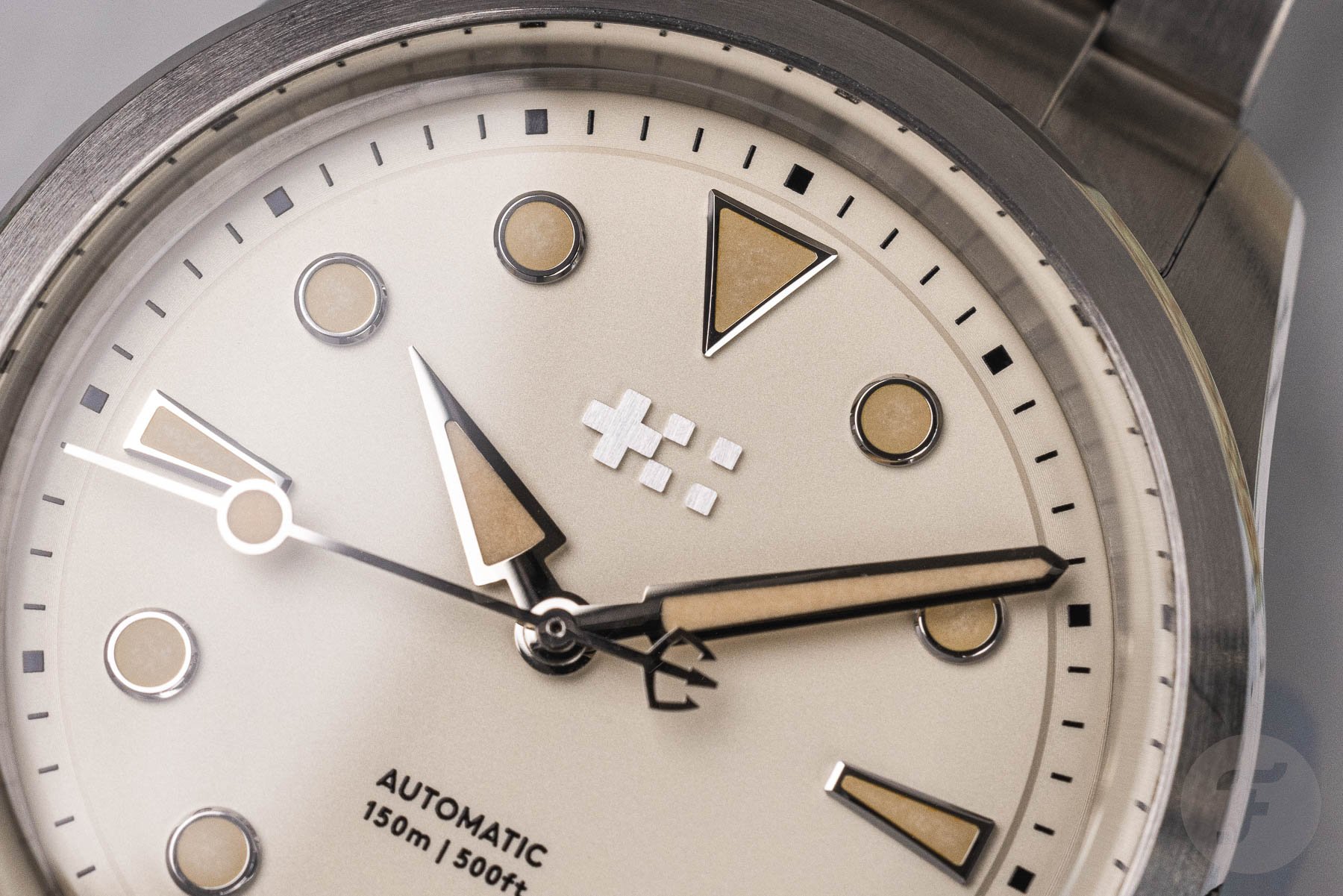 A debate about dial designs
I know Thomas will go after the C65 Dune's dial as he and I have discussed Christopher Ward's designs before. But I feel that the puzzle pieces effortlessly fell into place when it came to the C65 Dune Automatic. Is it the perfect design? Far from it. I do not like the brand's logo, and the handset is also not my favorite. But with the applied indices that are treated with beige Super-LumiNova, this White Sand dial looks really good. The beige date disc at 6 o'clock is a nice detail that ensures the date window matches the indices nicely.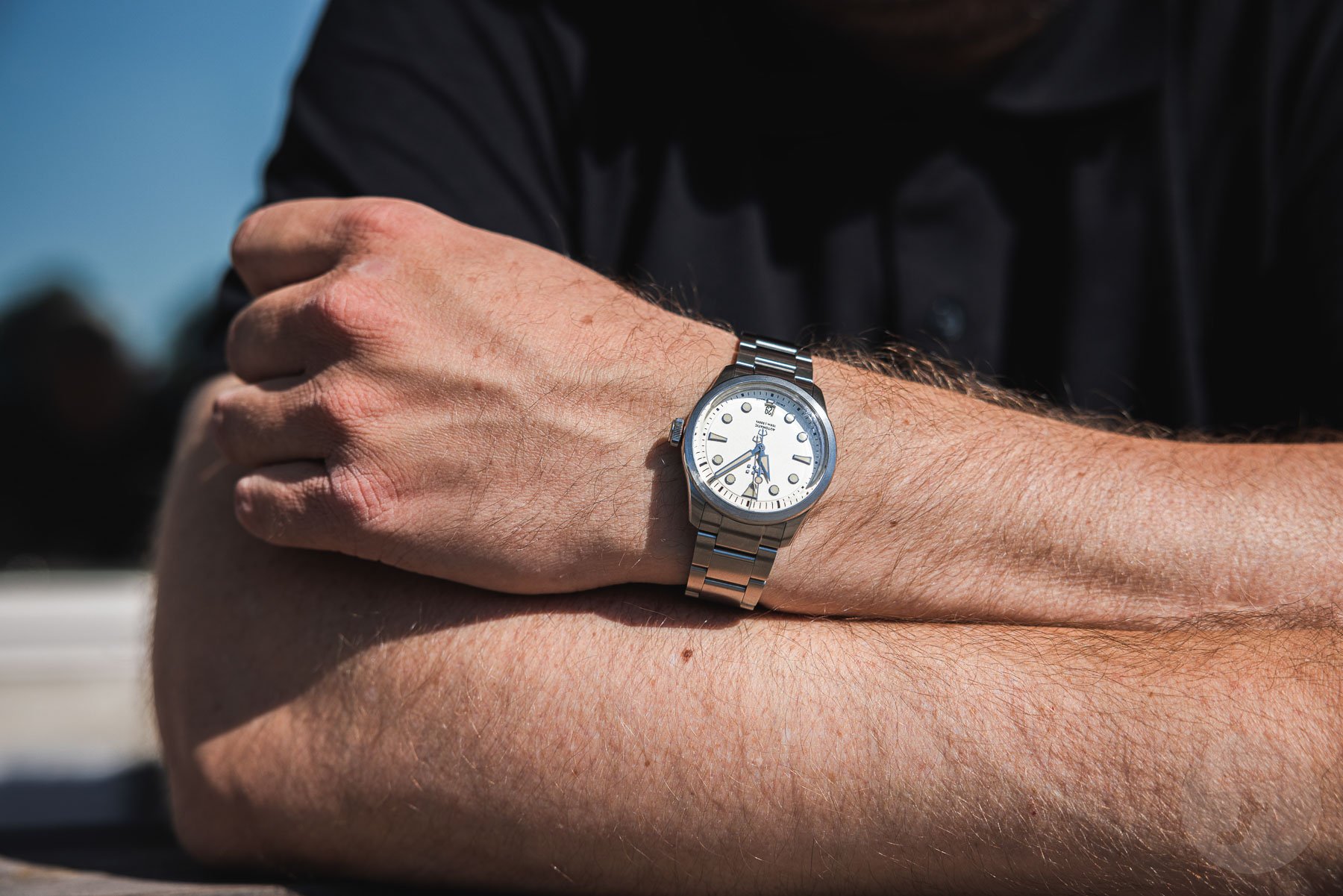 But I want to stop for a minute to discuss the design quirks. In a completely surprising experience, they did not stand out once during the two weeks that I wore the watch. The overall feeling I got from the dial was balanced and charming. While I am usually a great nitpicker regarding design details, I simply fell in love with this watch because it looks good and feels great. In addition to that, I accepted the watch's quirks as part of its charm.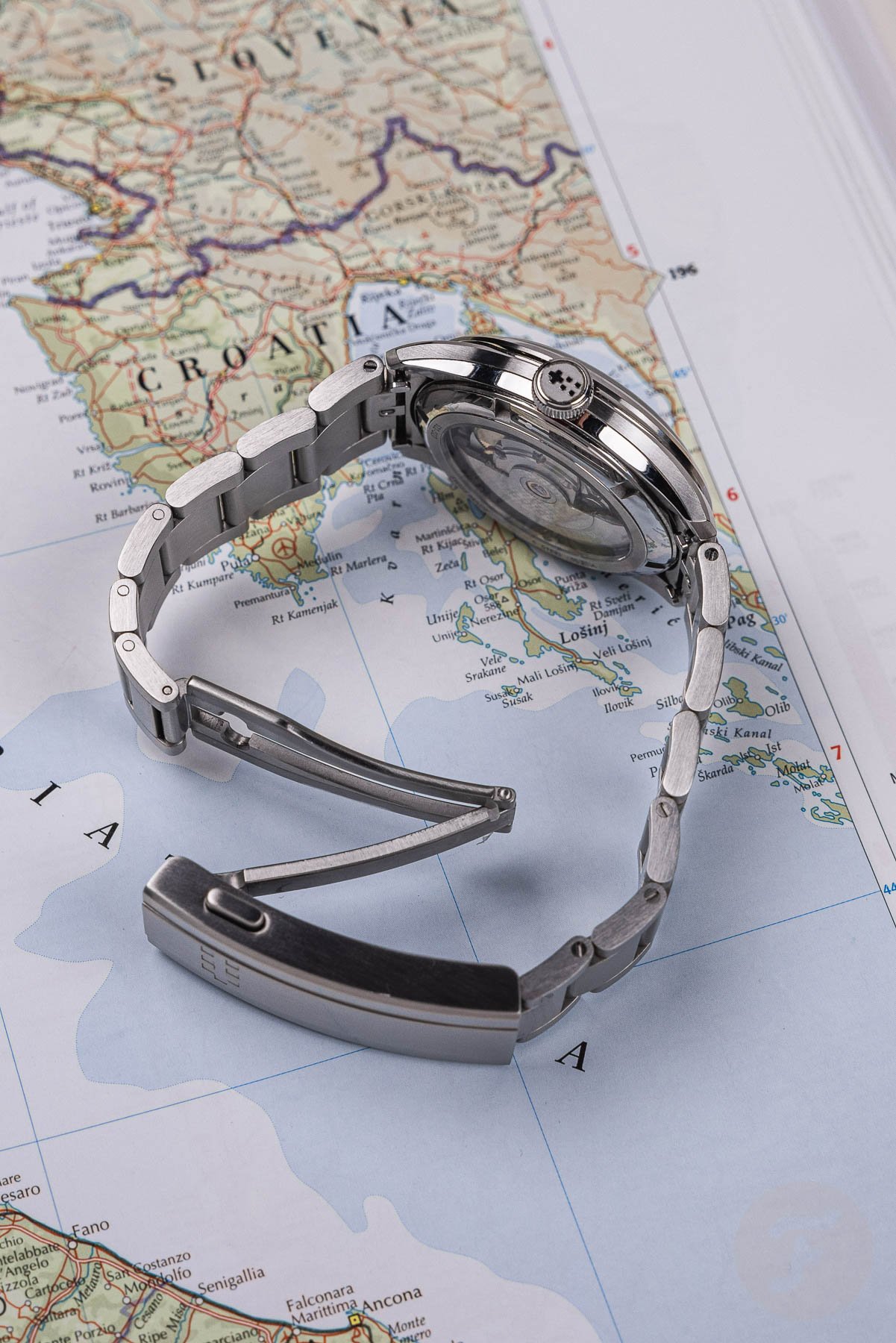 The magic is in the C65 Dune Automatic's quirks
And that is where the magic lies, Thomas. When I look at your Baltic Hermétique Tourer, I see a meticulously designed dial. All the elements are perfectly balanced, resulting in a look that seems flawless. But its biggest flaw is its perfection. I think the Hermétique Tourer is missing the character to stand out, making it quite a boring watch. It's one of those pieces that many people will love immediately, but when you take a closer look, it ends up feeling empty. The watch's biggest quirk is the flat crown that sits flush with the case flank. That is a quirk I do not want, and I know that you have also deemed it impractical.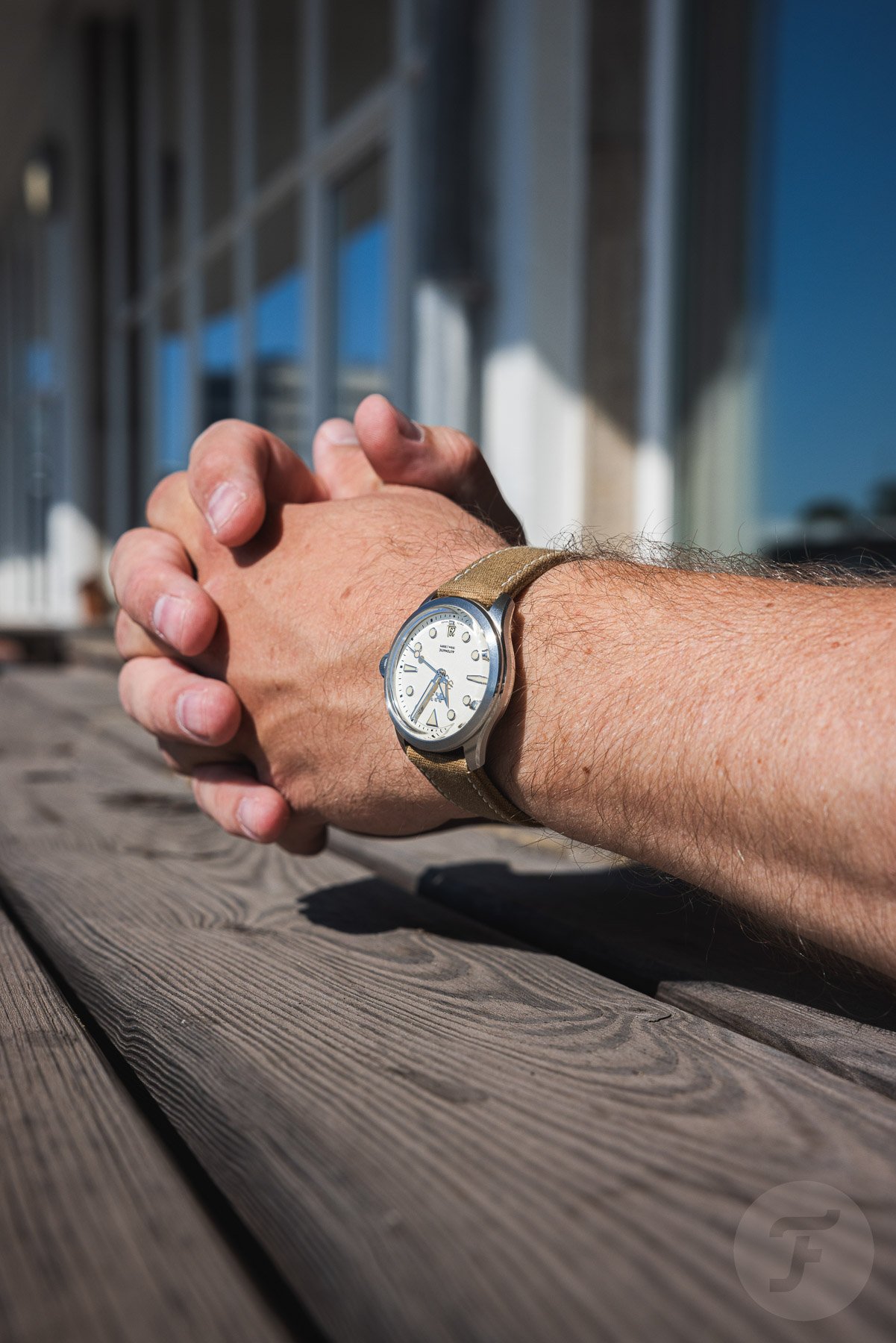 As two design enthusiasts, we must be able to agree that imperfections and contrast often result in designs that speak to the heart. There has to be a quirk that stands out and gives a watch character. And that is what I felt when wearing the C65 Dune Automatic. Whereas previous Christopher Ward models had too many quirks to make them likable for me, there's just the right amount here. That's why I think the watch is the better of the two.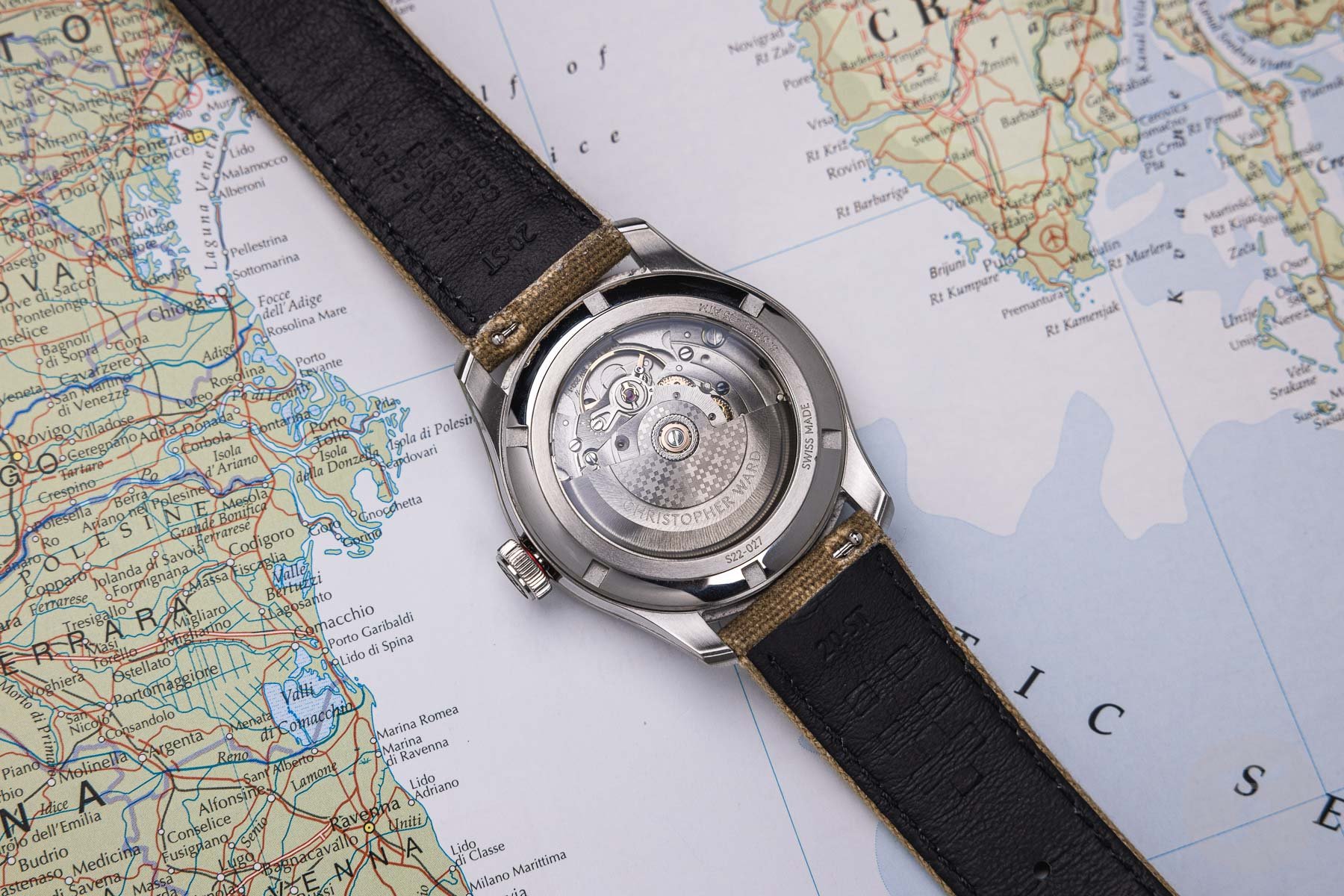 The superior movement of the two
It's not just the design and exterior build quality that make me feel that way but the "engine" as well. Inside the case, Christopher Ward equips the watch with the Sellita SW200-1. It's a solid, reliable choice for a watch that is €950 on a canvas strap, €965 on a leather strap, and €1,165 on a bracelet. Compared to the Miyota movement in your Baltic, Thomas, the Sellita SW200-1 is the better pick. It's just one more reason why I feel this Christopher Ward C65 Dune Automatic is qualitatively superior. Not only that but, in my eyes, it also has much more character. As I said in my review, this C65 Dune Automatic could be my daily wearer, and it gives the feeling of wearing a proper, well-made luxury timepiece. I wonder if you think the Baltic also has those qualities? I doubt it.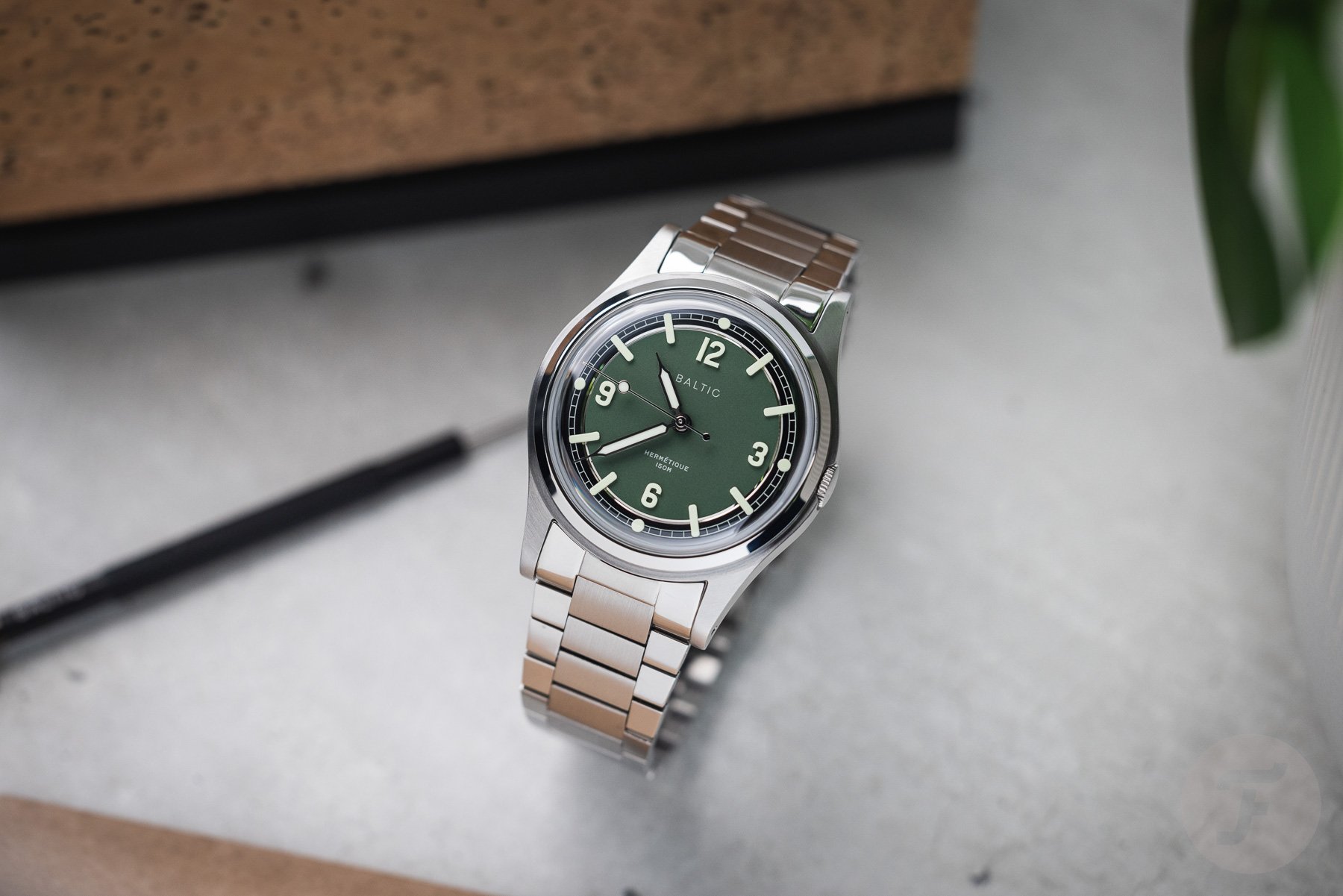 Thomas: Baltic Hermétique Tourer
Thanks for that, Jorg! I agree with a lot of what you are saying but not everything. Let me immediately concede that the build quality of your C65 Dune Automatic is indeed significantly better. Don't forget it is 50% more expensive, though, so you would expect a substantial difference. Nevertheless, the Baltic does look and feel ever-so-slightly rough around the edges in terms of build and finishing.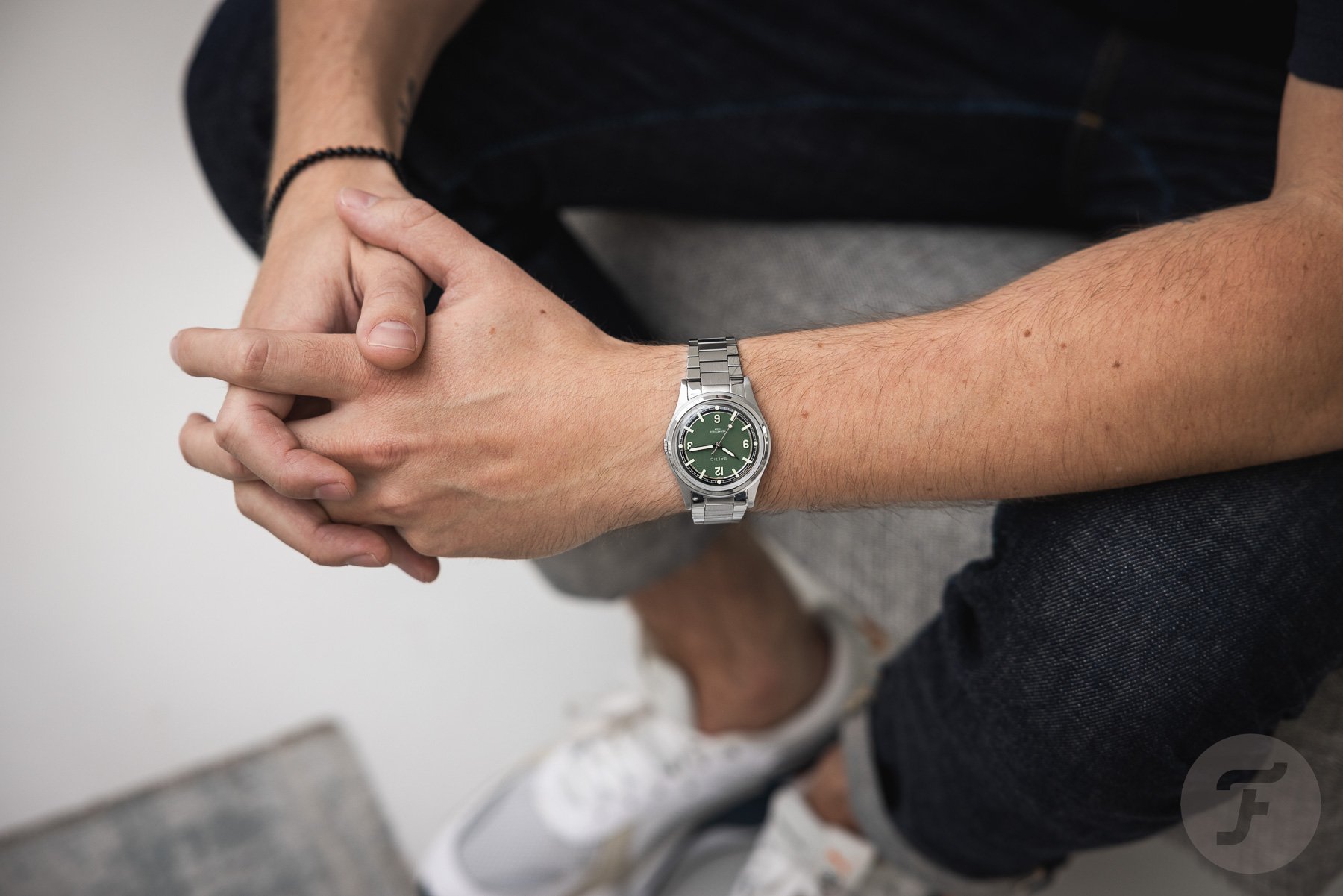 Where our opinions start to diverge is in what you call a "quirky" design on the CW. I am going to be a bit harsh, but I have to defend the underdog here. I don't see quirks in the C65 Dune Automatic. Instead, I see incongruity all around. The proportions between the hands and the different indices are off. The minute track is too wide. But, more importantly, the dial optically falls apart into separate elements rather than coming together as a whole. Just look at the combination of the applied logo and Neptune's fork. It is a total clash of styles.
Watches like your C65 Dune Automatic always feel like mashups to me. I see design elements from all sorts of familiar watches put together here. The problem is that they don't actually come together. They remain "combined" in a collage kind of way. And that makes it feel a little inauthentic to me. Granted, the Baltic Hermétique Tourer is referencing known vintage watches too, but it does so in a much more sensitive and refined way.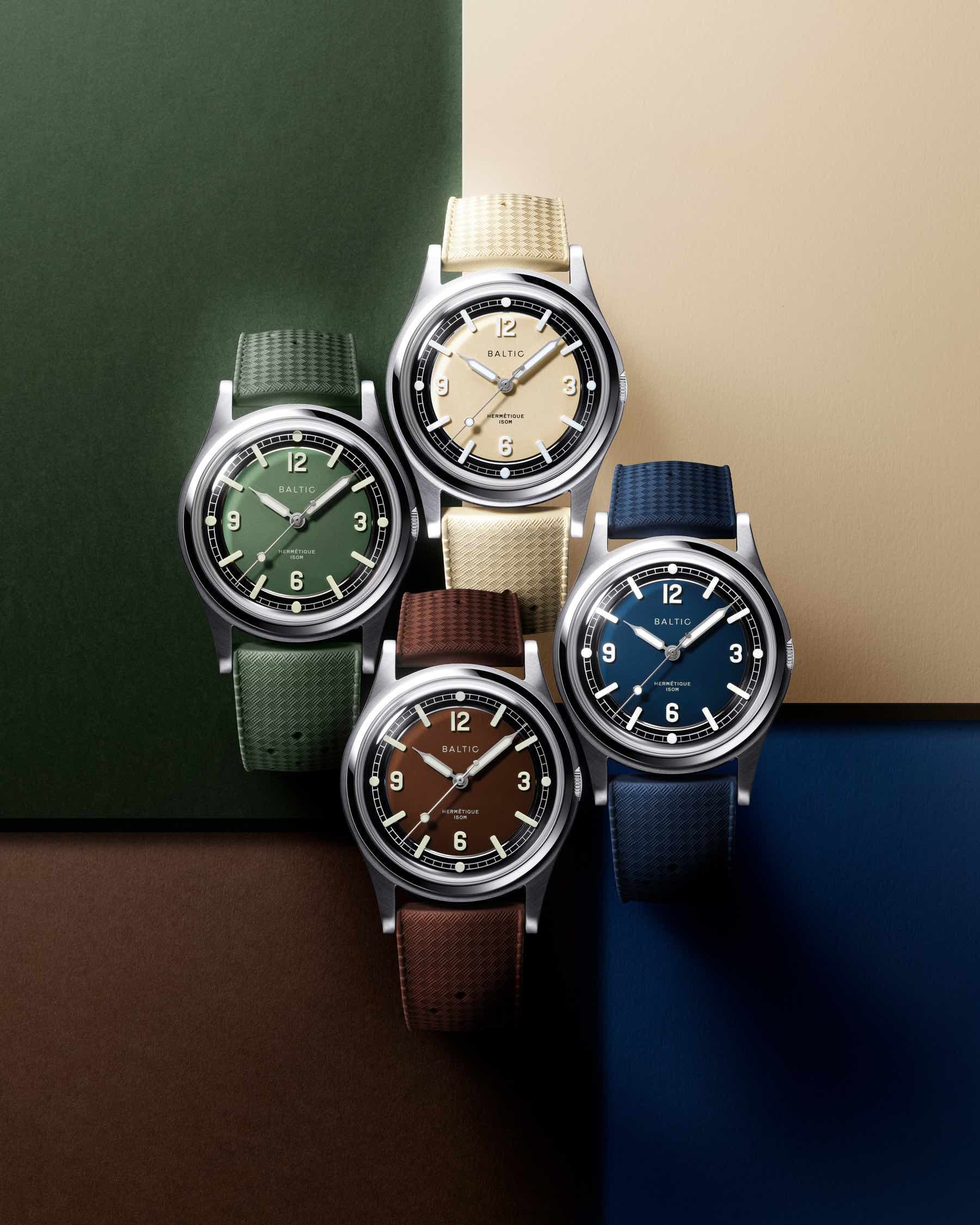 Picking the Baltic Hermétique Tourer over the C65 Dune Automatic
The case and name of this watch clearly refer to the IWC Hermet. So indeed, it is taking inspiration from existing watches. I like, however, that Baltic took a relatively obscure watch and then used its case design to make something entirely different. The dial is original, even if it uses a familiar design language. Elements like the subtle polished chamfer around the colored section and the completely lume-coated indices make it feel like its own thing.
By contrast, the CW kind of proves my point about specs and features not being the be-all-and-end-all of watchmaking. Yes, you get a whole lot of value for money, but the package doesn't feel alive to me. It feels like a fully checked spec sheet without a soul. I'd rather have the less refined watch with a congruent design, one that dares to choose what it wants to be. It is more daring in concept and better executed as a design. Remember, in 2023, a mechanical watch is an object of desire first and something that fulfills a checklist of features second.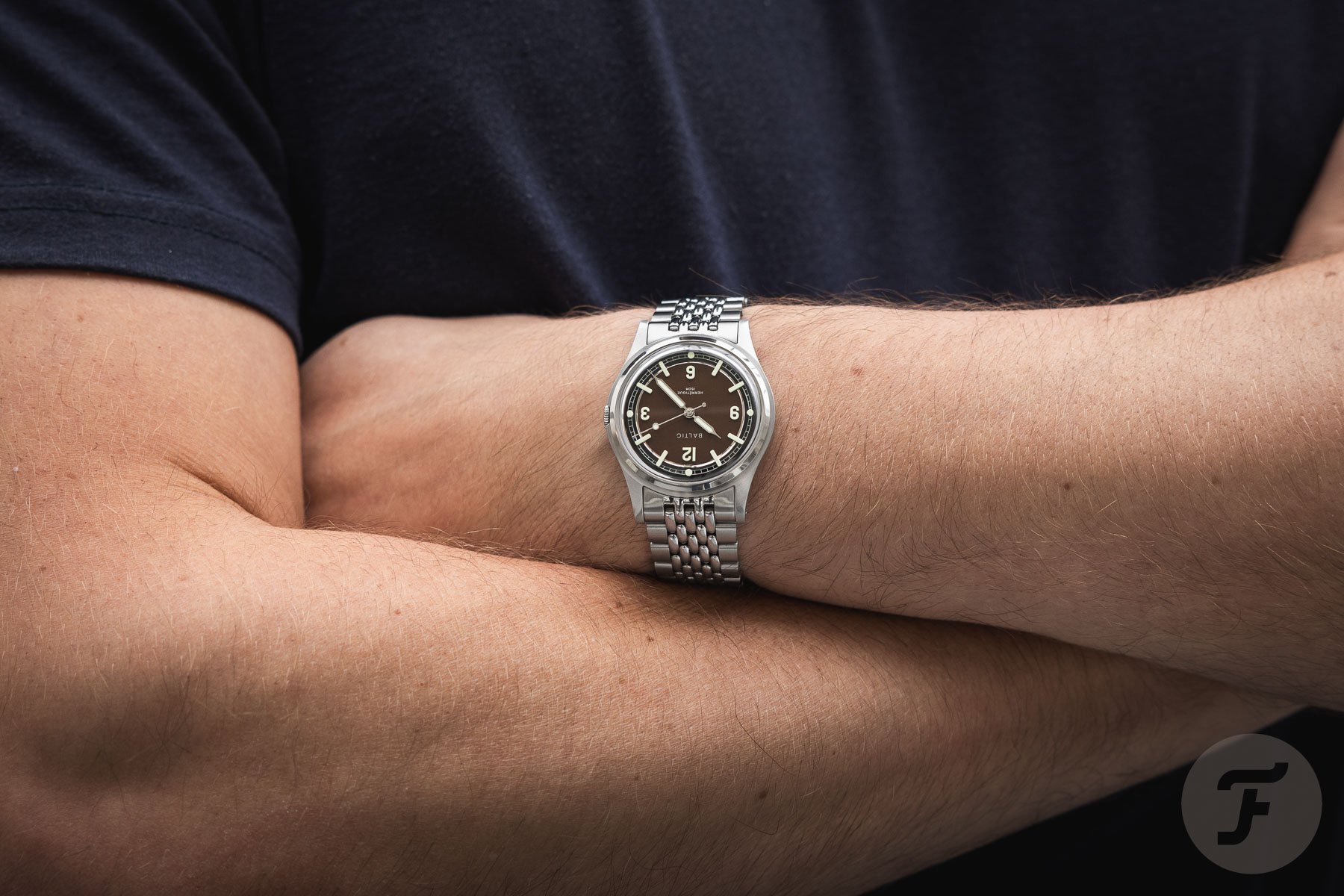 Interestingly, the Baltic is much more vintage in style, yet the CW has faux patina. To my eyes, it looks completely out of place with the rather modern overall vibe of the watch. You may know that I find faux patina fatiguing in general but especially when a watch's design does not call for it.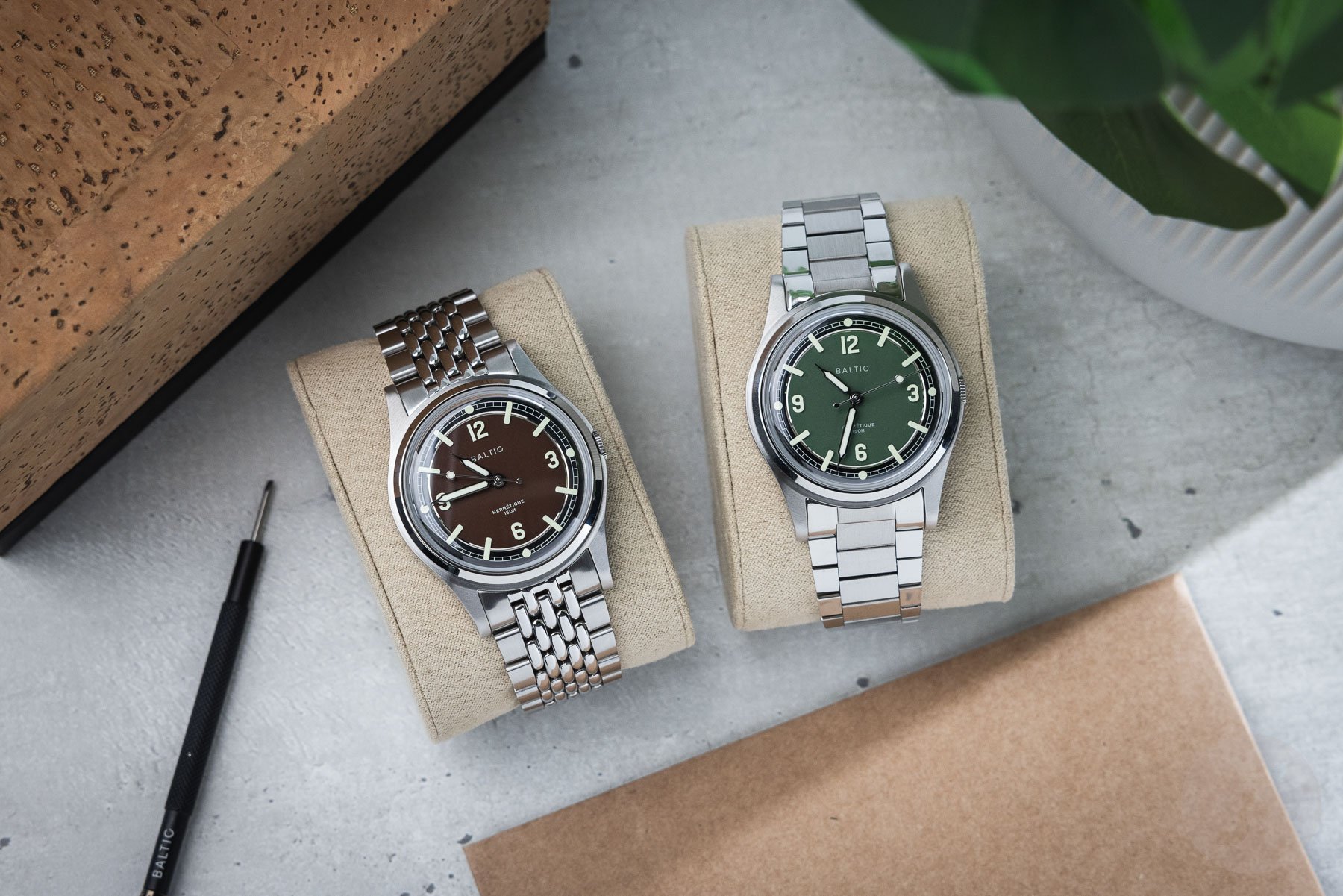 The Baltic is no slouch in the spec department
The problem in talking about design is that taste plays into it quite a lot. You can see this just between the two of us, Jorg. You agree with me that the CW technically has design issues, and I think many design-minded watch fans would too. But then you find it nice and quirky, while I find it unpleasant to look at.
You would expect that specs-wise, the C65 Dune Automatic takes the cake. However, upon closer inspection, you cannot discard the Baltic Hermétique Tourer. These two watches are closer than you may expect, especially given CW's reputation and the price difference. The Baltic has the same 150m water resistance rating but at almost a full millimeter thinner. And, to be fair, the Miyota 9039 movement isn't far off from a Sellita SW200 in terms of performance and reliability.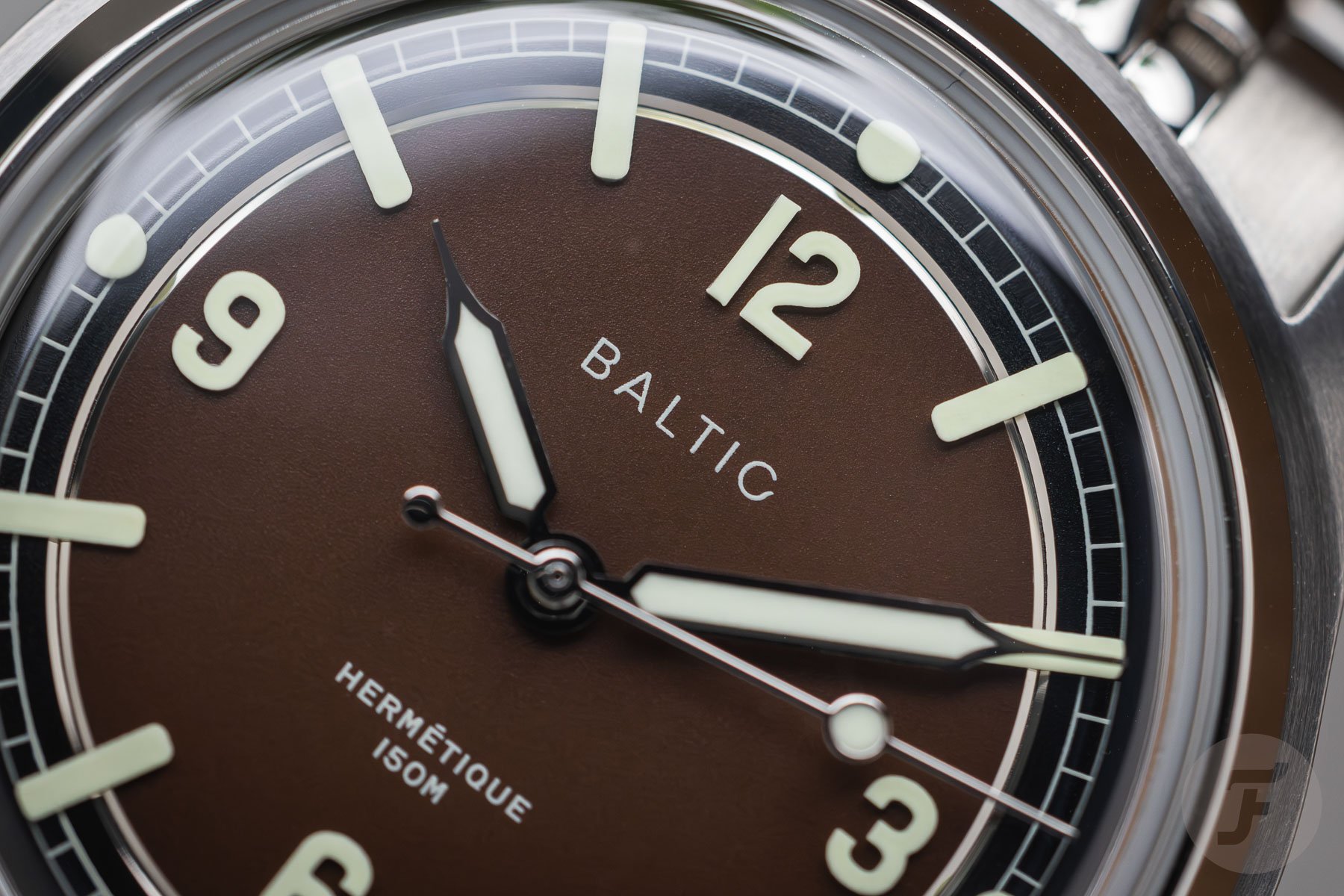 You even get the same type of bayonet-operated quick-release if you go for a bracelet option. What we are talking about, then, is a difference in refinement more than features. The C65 Dune is more solid and better finished, but it is not that much richer in features. So, if you consider yourself a specs-fanatic, don't discard the Baltic Hermétique Tourer too quickly.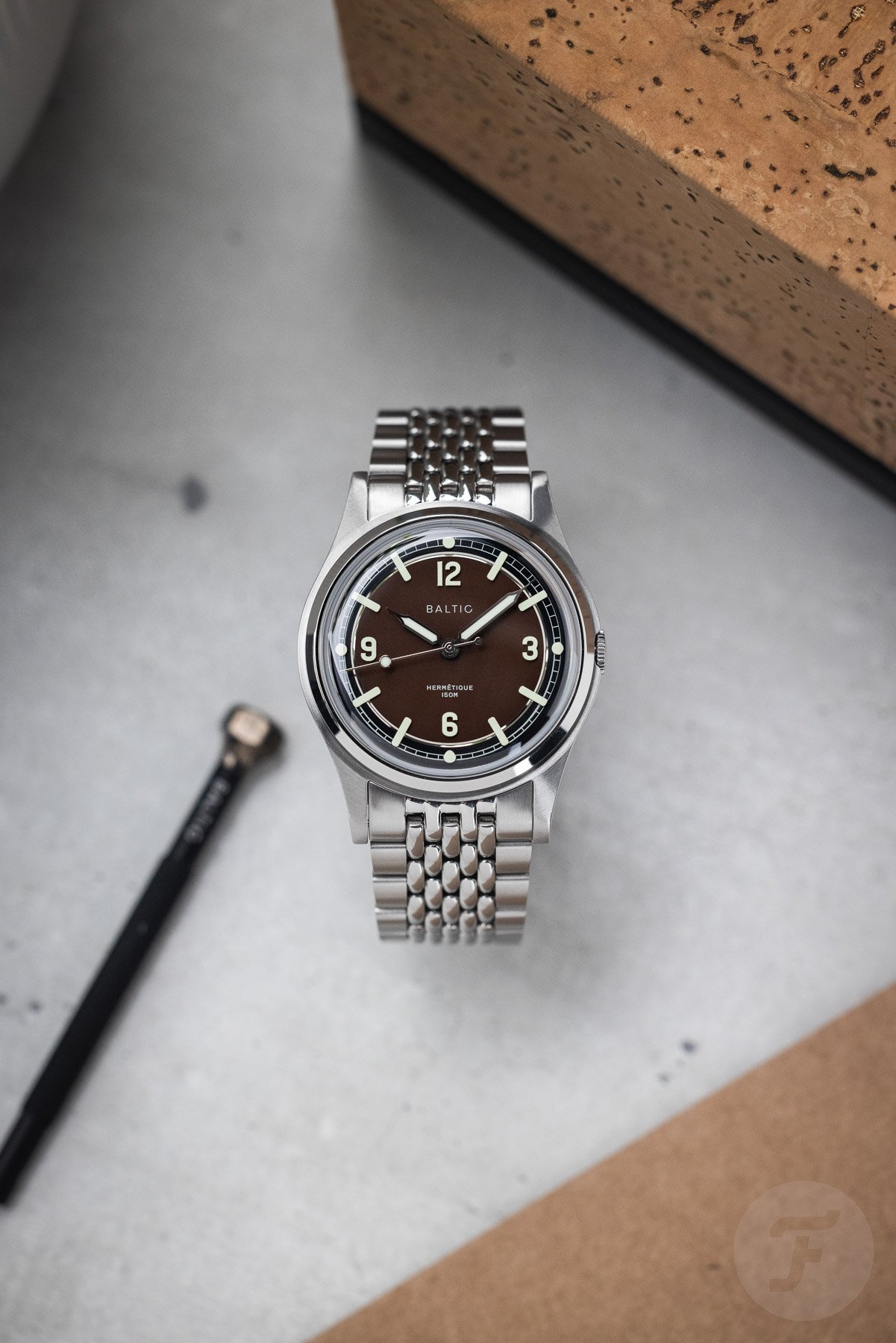 Time to vote
Okay, here we are. Two adventure-focused everyday watches, each with its pros and cons. Which would you rather have? Cast your vote, and let us know your motivations in the comments section below.
Baltic Hermétique Tourer vs. Christopher Ward C65 Dune Automatic