Sunday Morning Showdown: Rolex Explorer II 16570 Vs. Tudor Black Bay Pro
The brand-new Tudor takes on a discontinued young-timer from Rolex
Another Sunday morning, another showdown. This time, we are putting the brand-new Tudor Black Bay Pro up against a future classic, the Rolex Explorer II 16570. Tudor clearly took aim at the Explorer II with the BB Pro, so we thought we might as well put them side by side. Let's see whether the newcomer can take the crown. Thomas will defend his very own Explorer II. Daan will take the side of the Tudor. Consider this his reconciliation with the brand.
But first, let's recap last week's showdown between Jorg's serious Grand Seiko "Shunbun" and Ben's tropical Rolex Datejust with a palm dial. It was a competition between two very original dials, but actually, it doesn't look like it was any competition at all. The Grand Seiko with its beautiful cherry-blossom dial claimed victory with 84% of the votes. This week, the dials on both contestants are blacker than black, but there's still more than enough to argue about.
To minimize the price gap, we opted for the most affordable Explorer II in black. The ref. 16570 in black can be found between 7,500 and 10,000 euros. That is still over twice as much as the Tudor. We will have to see whether it is twice the watch.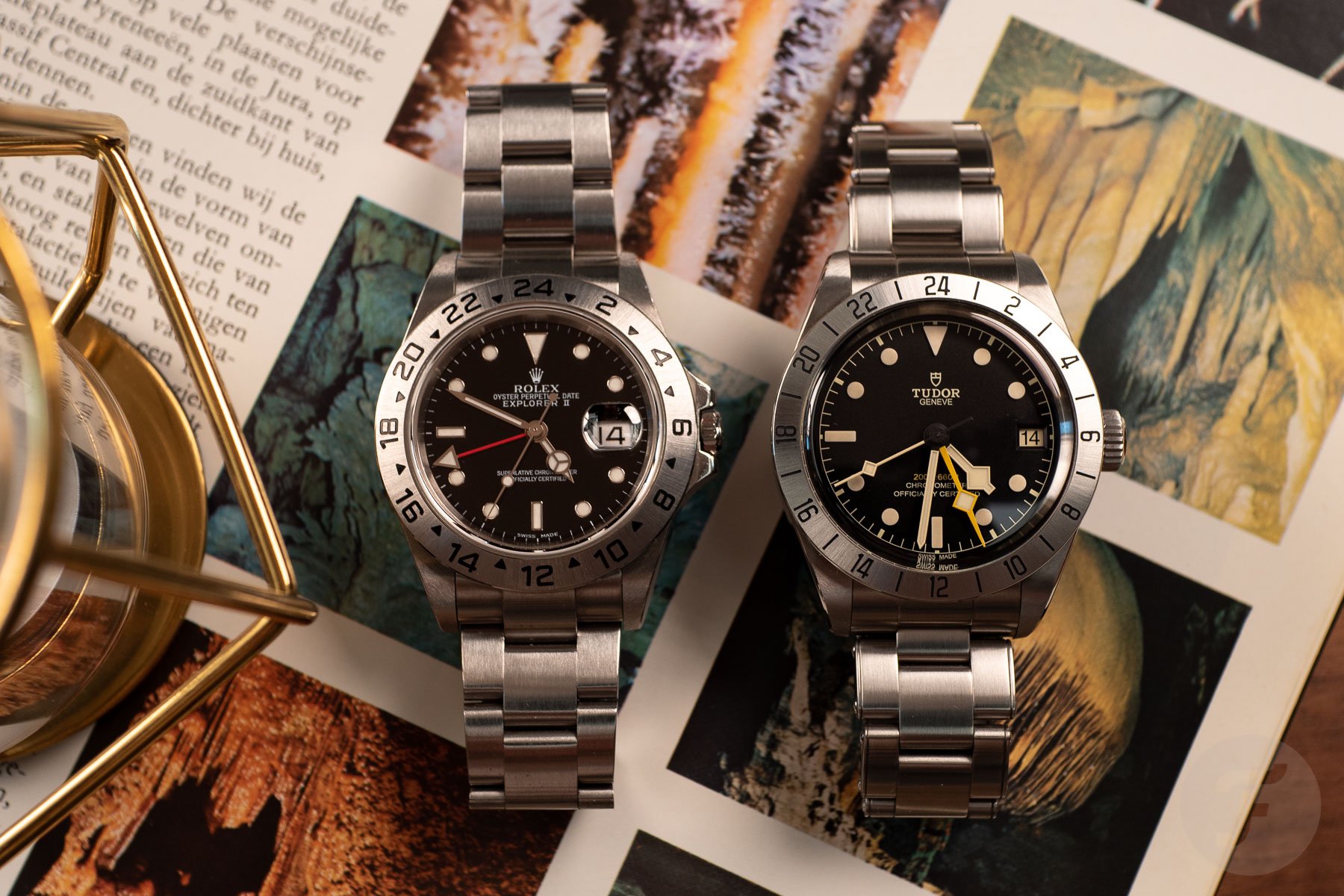 Thomas: Rolex Explorer II ref. 16570
Okay, I'm well slept and well fed, so I'm not feeling particularly confrontational today. I will try and keep it civil this time. Besides, I think there is a place and time for both Rolex and Tudor, so I will tread lightly. I got my teeth kicked in with my vintage Speedmaster a few weeks ago, so I will be a bit more modest this time around.
That said, I do have a word or two to say about these watches. I don't dare to make assumptions after the Speedy debacle, but I just cannot see how the Tudor would win this…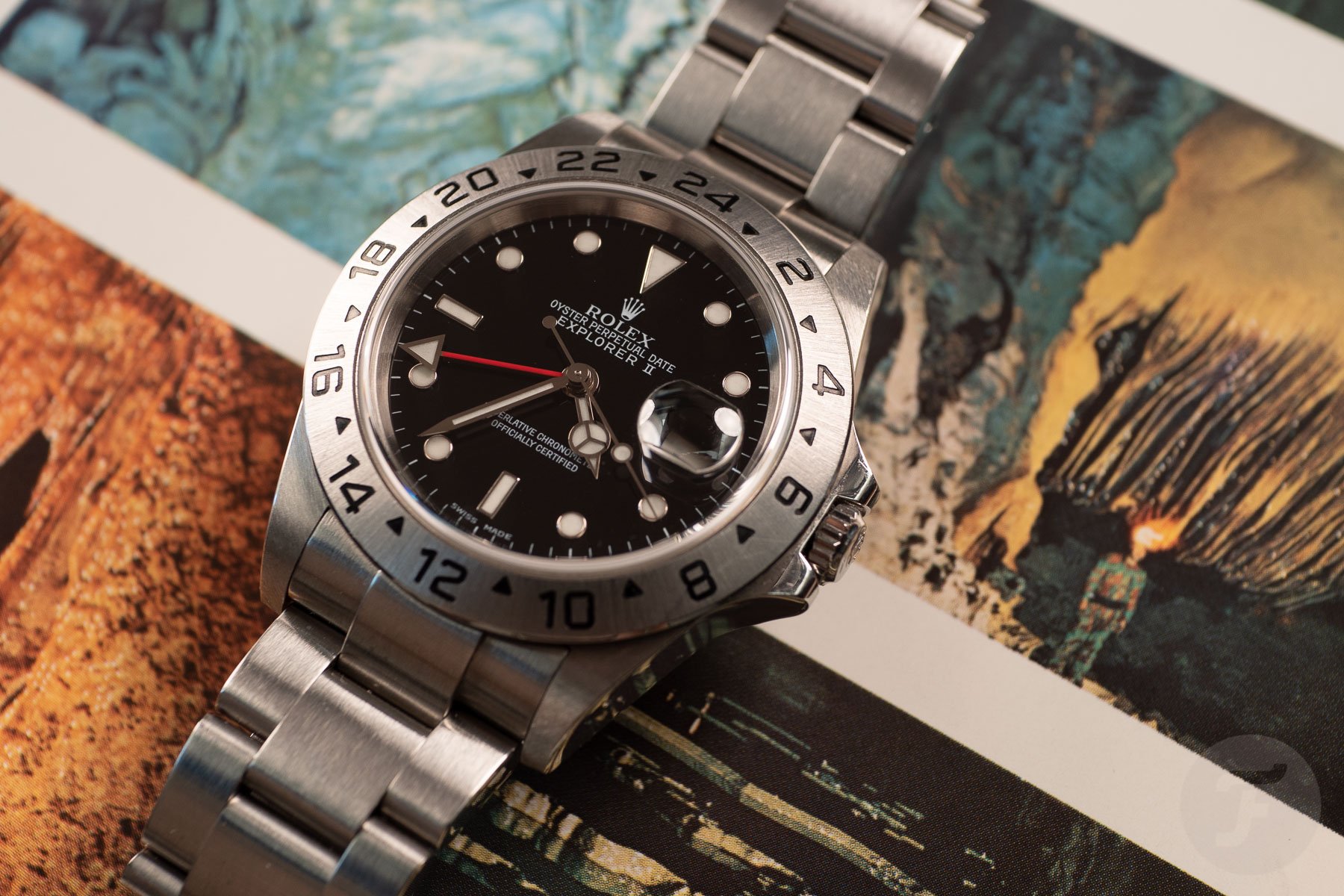 An honest, original tool watch
For starters, this generation of the Rolex Explorer II is an honest tool watch. When you handle it, you are feeling a rugged piece of gear. It is no-nonsense and fit for purpose. There really isn't much that needn't be there. Although I sure prefer the looks of the original ref. 1655, the 16570 is the perfect generation in my eyes. It has all the modern dependability, but none of the blingy frills of more modern Rolex watches.
It feels very original too. The ref. 1655 was a truly odd design, in a good way. The later 16550 and 16570 were logical evolutions of that watch. They looked like nothing else out there. That cannot be said for the Tudor after fifty years of the Explorer II. It does not look like a truly original design. It looks like a Tudor version of a 1655. Reference 16570 was state of the art in 1989. The Tudor is a vintage throwback in 2022. I think there is a moral difference there that makes the Rolex the more desirable watch.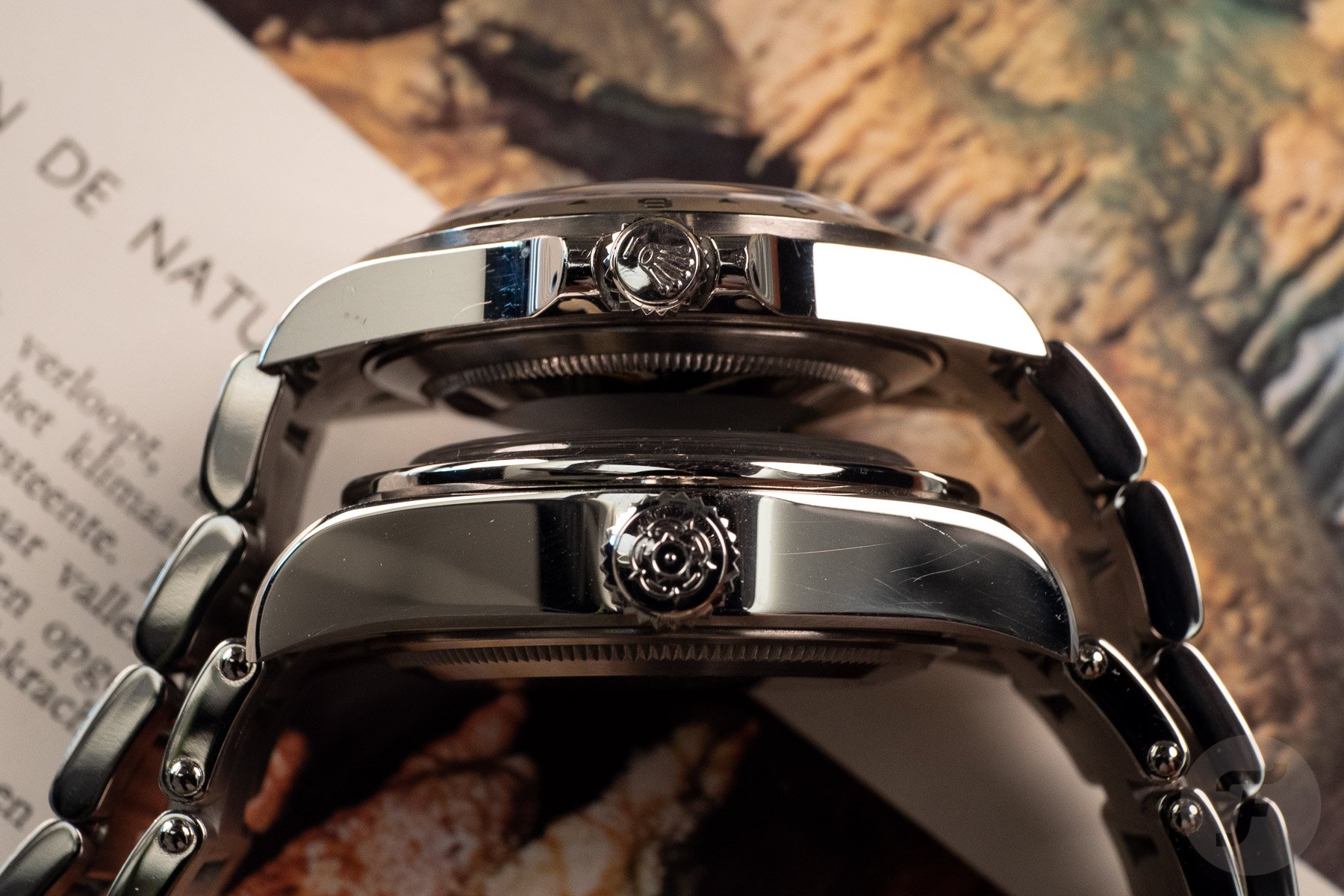 A better design
Granted, the Tudor Black Bay Pro is a handsome watch in real life. It is well made, no doubt, and it shows it externally. But I strongly believe my ref. 16570 is just a better design. Its slimmer, better-proportioned case makes for a way better fit on the wrist. There is a perfection to the Rolex's dimensions. It fits my 17cm wrist perfectly without ever looking small on larger wrists. The Tudor is a bit of a cumbersome block by comparison.
And surely, my dear Fratelli, you will deduct points for the throwback rivets and pre-aged lume?! Whether you find it pretty or not, we have to agree that it is all a bit over-designed, right?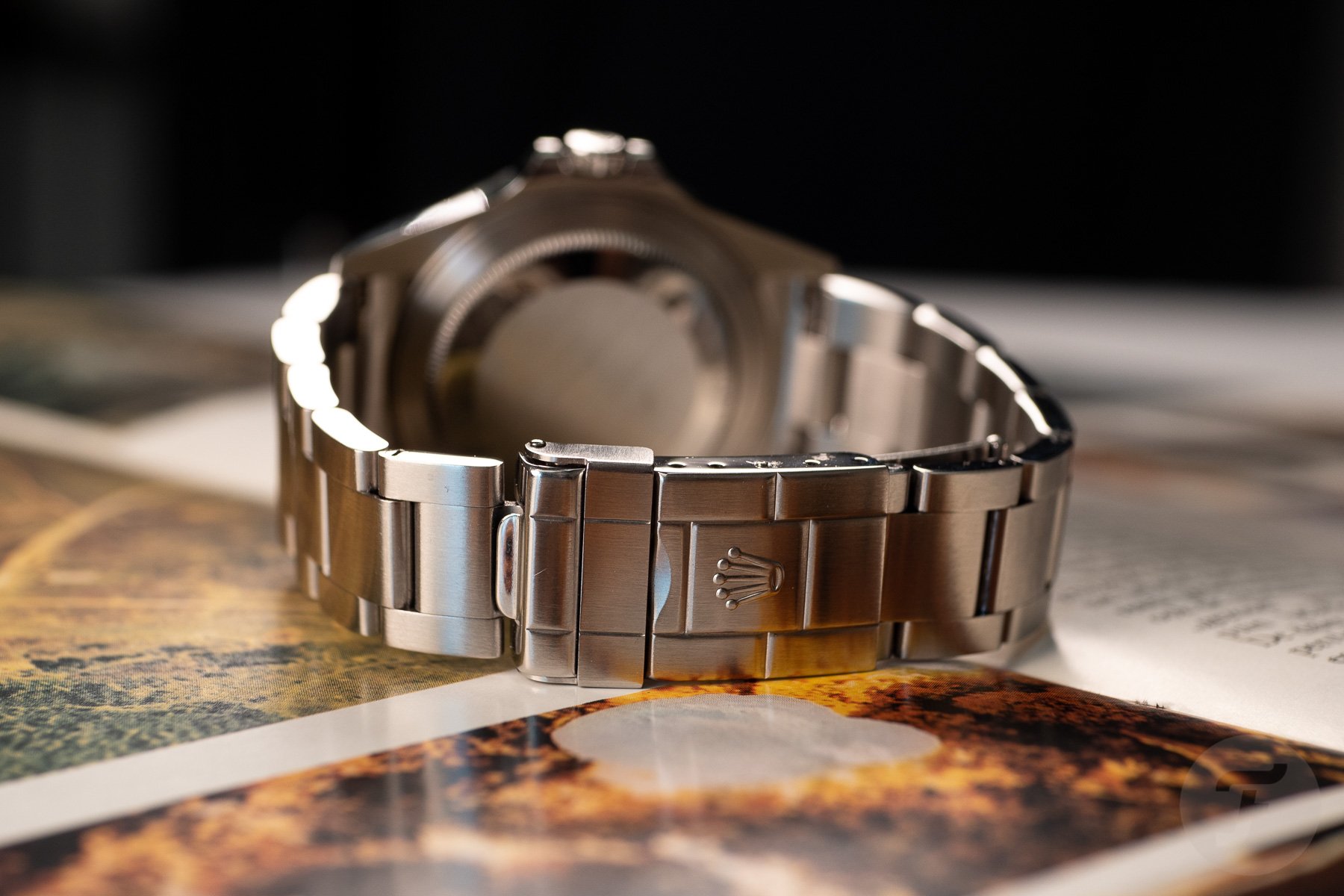 Value
As much as I dislike including money here, I have to admit, the Tudor does offer a lot for it. Of course, its bracelet is more solid. It has a longer power reserve, and you get a five-year warranty. It has the young-timer Explorer II beat on all of that. And at half the price, I have to add.
Still, I think the Explorer II presents better value. I know, it is laughably expensive, but hear me out. Although it has become way more costly over the past couple of years, it is still undervalued compared to its Rolex sports siblings. The Explorer II has long been overlooked, but no more. Especially after the recent market correction (that may or may not still be ongoing), I fully expect these to gain more value over the coming years.
The Black Bay Pro is trading over retail, but it is actually not that hard to come by. Once the initial demand is fulfilled and they start to fill AD displays, secondhand examples will likely drop below retail. It is my prediction that the Explorer II will earn you some money over the long term, whereas the Tudor will cost you. That makes the eye-watering price of the 16570 a lot more palatable.
Okay, I think I have made a fair case for the Rolex. Let's see what Daan has to say about the Tudor Black Bay Pro.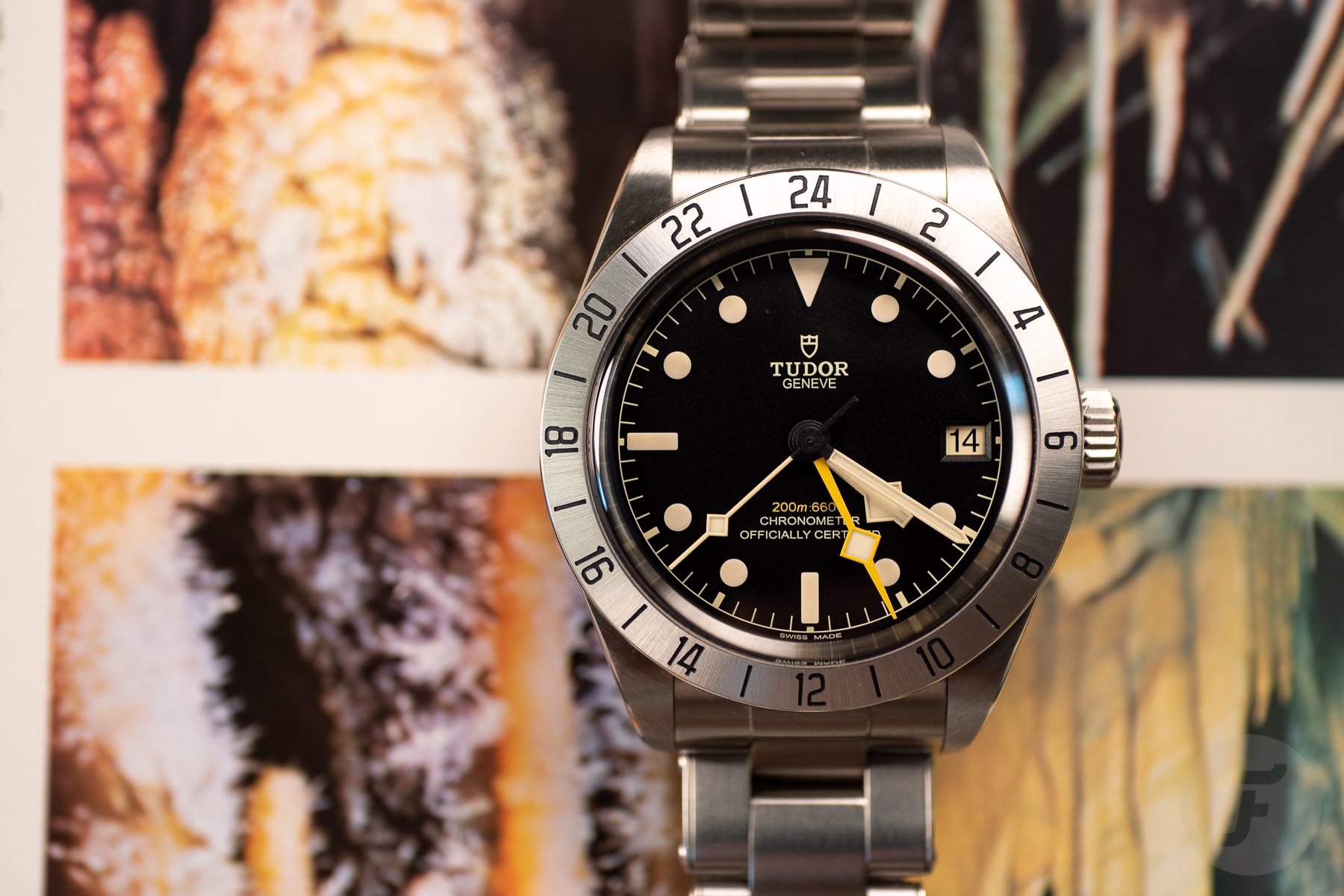 Daan: Tudor Black Bay Pro
All right, Thomas, I know the Rolex is the "OG". But how can you justify paying that much more money for an inferior watch? I just can't get my head around it. First of all, the Black Bay Pro has a more modern movement, indeed with an increased power reserve. When you operate it through the crown, it feels so incredibly smooth, and changing the timezone gives you such satisfying clicky feedback. But best of all, since you're the first owner, you know exactly where it has been. I'm sure you, Thomas, don't know that much about your 16570's service history, right? And that isn't just important when it comes to the movement.
When I handled your 16570 for a bit, I already saw some scars on it. I'm sure it wasn't just you putting all those marks there. This is really something you, as a buyer, have to take into account when buying a neo-vintage watch. You're not the one premiering the watch on your wrist. And that's all right, but the scratches might not be something you expect to see on such an expensive piece. You can spend a lot less on the Black Bay Pro and very satisfyingly peel off the stickers all by yourself! How good is it to start off with a virgin watch and bracelet on your wrist!?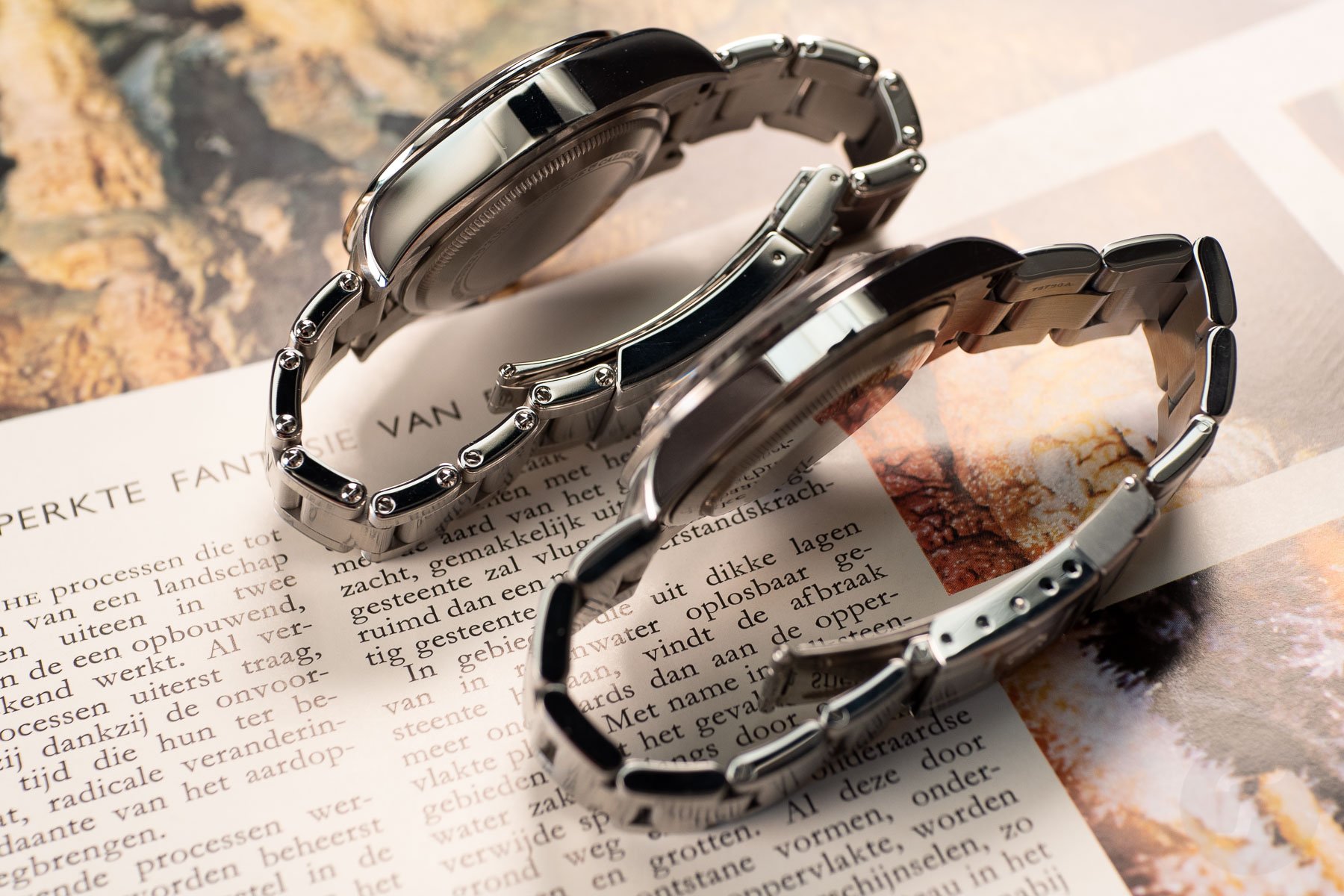 Don't mind the rivets!
And speaking of that bracelet, yes, it has faux rivets. But from my own experience, I can tell you that they're not an issue at all when you're wearing the watch. You don't even see them when you look straight at your wrist. Furthermore, this Tudor's bracelet is one of the best bracelets on the market. It feels sturdy, it fits seamlessly between those lugs, and there's an on-the-go micro-adjust. I'm sorry, but the Black Bay Pro slices the Explorer II into pieces when it comes to the bracelet. That Explorer II's clasp doesn't feel like something from the 2000s. It feels more like something that was made in the '70s. However, I must say, you're probably right when it comes to the Black Bay Pro's dimensions.
It is one beefy piece of steel attached to the wrist. It looks great when you look at it straight from the top, but as soon as you turn your wrist or you look at it directly from the side, vertigo immediately creeps up on you. I must say, though, when I saw Nacho walking around with the Black Bay Pro on his 18cm wrist, it didn't even look that bad. I mean, I still think its dimensions are somewhat out of proportion, and it is still kind of heavy. But then again, when I tried on Thomas's Explorer II, I also wasn't really convinced.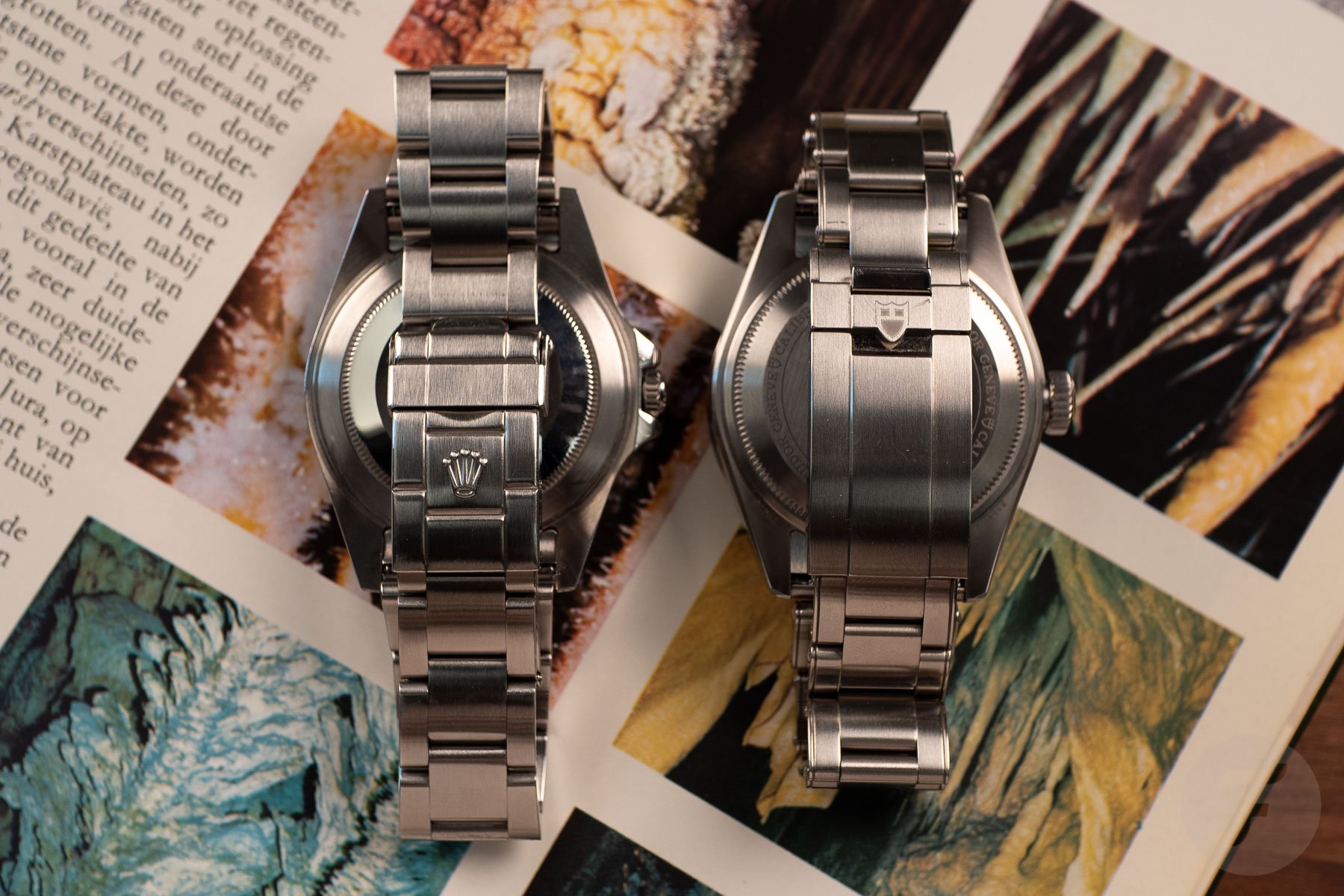 Obviously, they're family
The Explorer II's case is so slender and so straight that it doesn't really wrap itself around the wrist. The male end links also don't help in this respect. There's very little else I can come up with to criticize the no-fuss, classic Rolex design, though. Other than that, I think that Rolex did well in painting the GMT hand orange on the newer models. For some reason, the red doesn't appeal to me as much as the orange. And indeed, the design on the Black Bay Pro might be thought out with the help of a very sophisticated algorithm. In real life, however, it does look really, really good.
Of course, it was very much inspired by Rolex's own 1655. Honestly, the bezel even looks like it was taken directly from the 1655's stock. But the dial has been adjusted enough to make it look a bit different. The colors on the dial all match very well. The tone of yellowish-orange that Tudor used for the GMT hand and the water-resistance marking looks very good with the slightly cream color on the rest of the dial. In the end, the design might not be very original, but it does look awesome.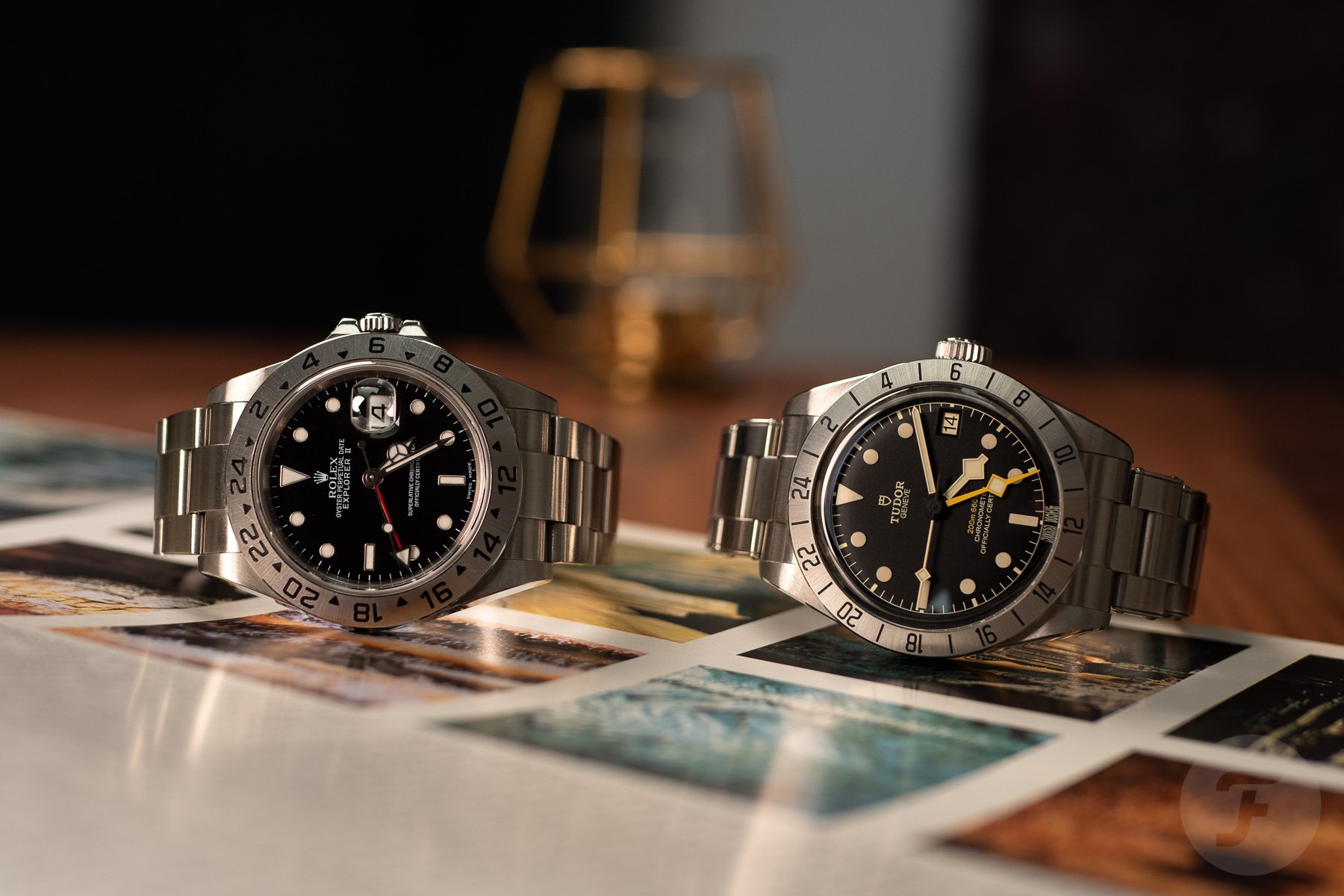 Time to vote!
All right, now it's your turn! Who's side are you on? Are you going for Thomas's solid black Rolex Explorer II 16570, or will you go with Daan and vote for the Tudor Black Bay Pro? It's a question of neo-vintage or brand new, red GMT hand or orange GMT hand, crown or shield, snowflake or Mercedes hand, plain Oyster or rivets… Well, you get the idea! And please, support your pick down there in the comments section.
See you next Sunday for yet another showdown!
Tudor Black Bay Pro vs. Rolex Explorer II 16570