Sunday Morning Showdown: The Patek Philippe Nautilus
Rate it or hate it? Whose side are you on?
In this new Sunday morning column, two of our writers go head-to-head in an epic showdown for the ages. Strong opinions and hysterical hyperbole are welcome (so feel free to join in with the fun in the comments section below). And don't forget to let us know which watches you'd like to see torn to shreds/effusively exalted next week. We'll try and feature as many of our readers' choices as we can. This week it's the turn of the Patek Philippe Nautilus. Let battle commence.
Rob Nudds
I was a slow convert to the Patek Philippe Nautilus. For years, I just didn't get it. The furor surrounding this weird anomaly in the brand's catalog? Why? If I wanted a steel sports watch, I'd go to a brand known for steel sports watches, right? Give me a Sub, a Seamaster, or, more recently, a Pelagos. When I thought Patek, I thought Calatrava. I didn't love that model either, but at least it made sense to me. On a rainy day in Leicester, that all changed.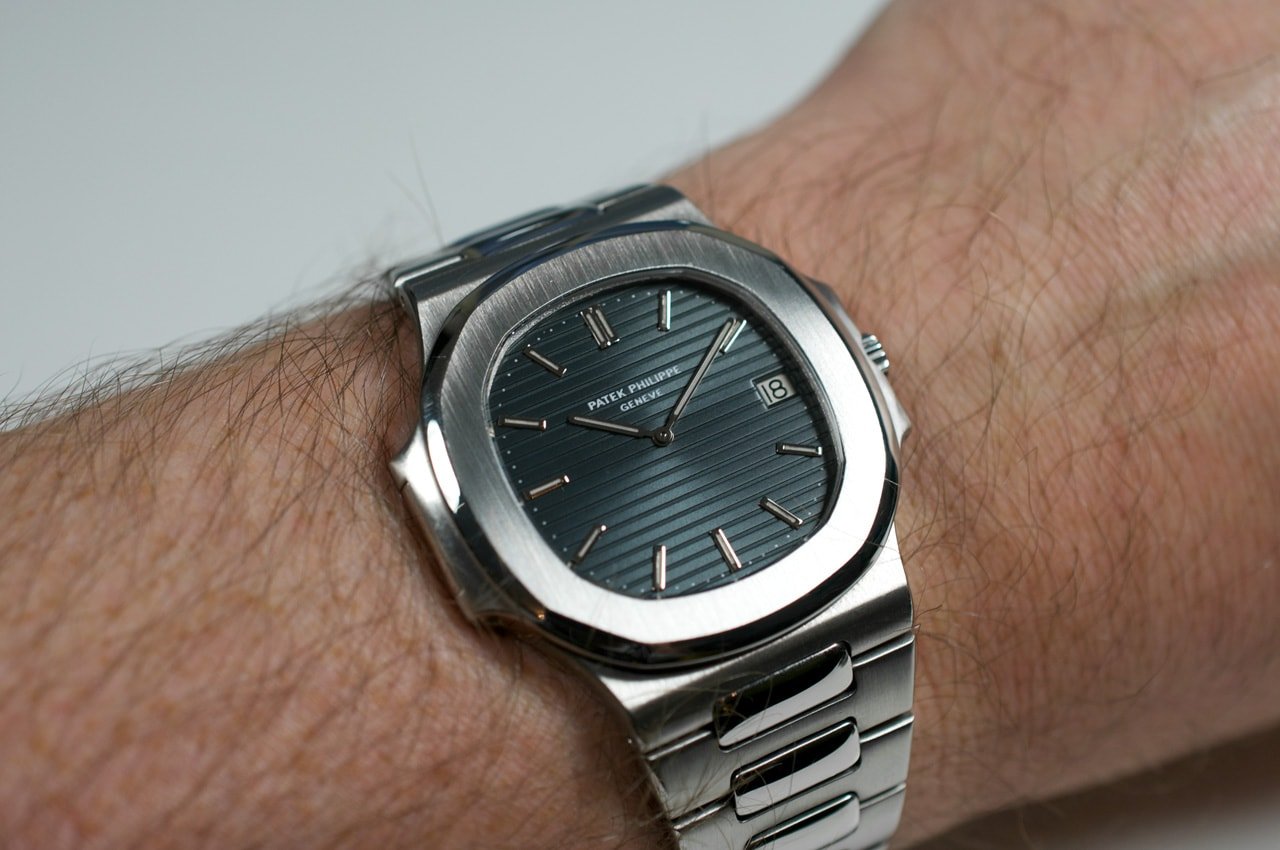 I'd been in town to visit Rob Stewart of Stewart's watches on Allandale road. Rob's store stocks a mixture of new and pre-loved pieces, generally from smaller cult brands, but he has a broad customer base with an even broader field of interest, and they often trade in their old classics for something new and off the beaten track. That meant you were just as likely to find a vintage Jaeger-LeCoultre on display as were a box-fresh Mondaine. What it also meant was that his customers' wrists were no strangers to some very serious candy indeed.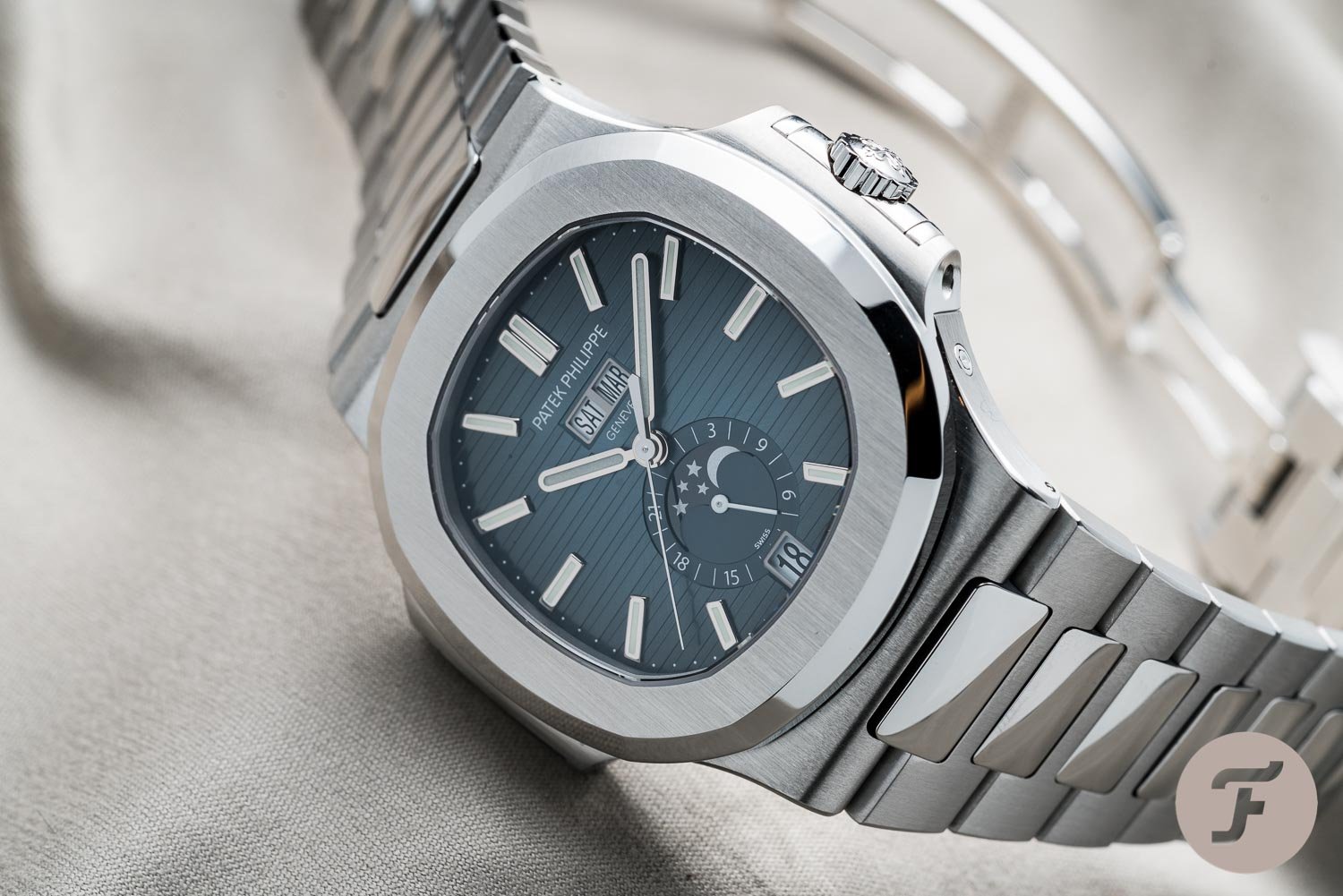 Given that one typically meets people when standing up, it's rare for the first thing you notice about someone – even for watch lunatics like us – to be their wristwatch. But I'd been sitting down when this particular gentleman entered the store. Allowing Rob to take care of business without interruption, I'd busied myself scanning a discarded brochure when the bright boutique lights caught the deep marine blue of the Patek Philippe Nautilus and, subsequently, my attention. That was the moment that changed everything (except, regrettably, my bank balance). Since then, I've been an avid appreciator of the range. I have my favorites within the collection, but I'll fight tooth and nail to defend the group en masse. So bring your best. You're gonna need it.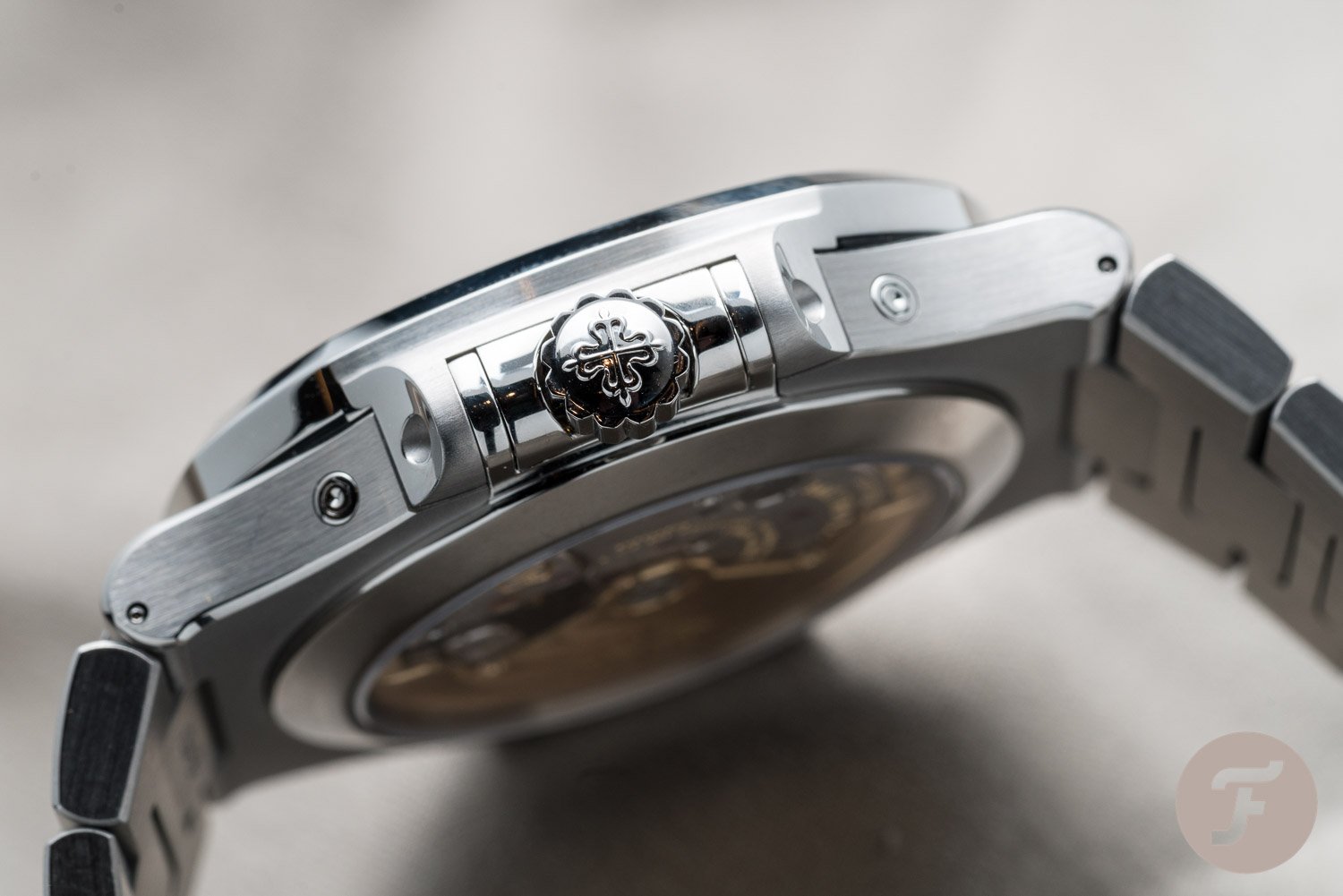 Mike Stockton
My goodness, that was an endless dialog about visiting Rod Stewart. Frankly, I liked him better doing "Da ya think I'm sexy." But seriously, when it comes to the Nautilus, it's not so much about not liking it from the get-go, it's more about truly abhorring what it's become.
I can recall heading to the Galleria Mall in Fort Lauderdale with my Dad and we popped into Mayor's while my Mom was off shopping for something and he checked out a stainless Patek Philippe Nautilus. However, this was before people "had to have" Jumbo (they had one of those (or more) ready for sale during that era as well) and he looked at the normal model, which was and is a very wearable 37.5mm (ahem, almost the same as every 36mm Rolex model that every man wore up until that company started super-sizing things).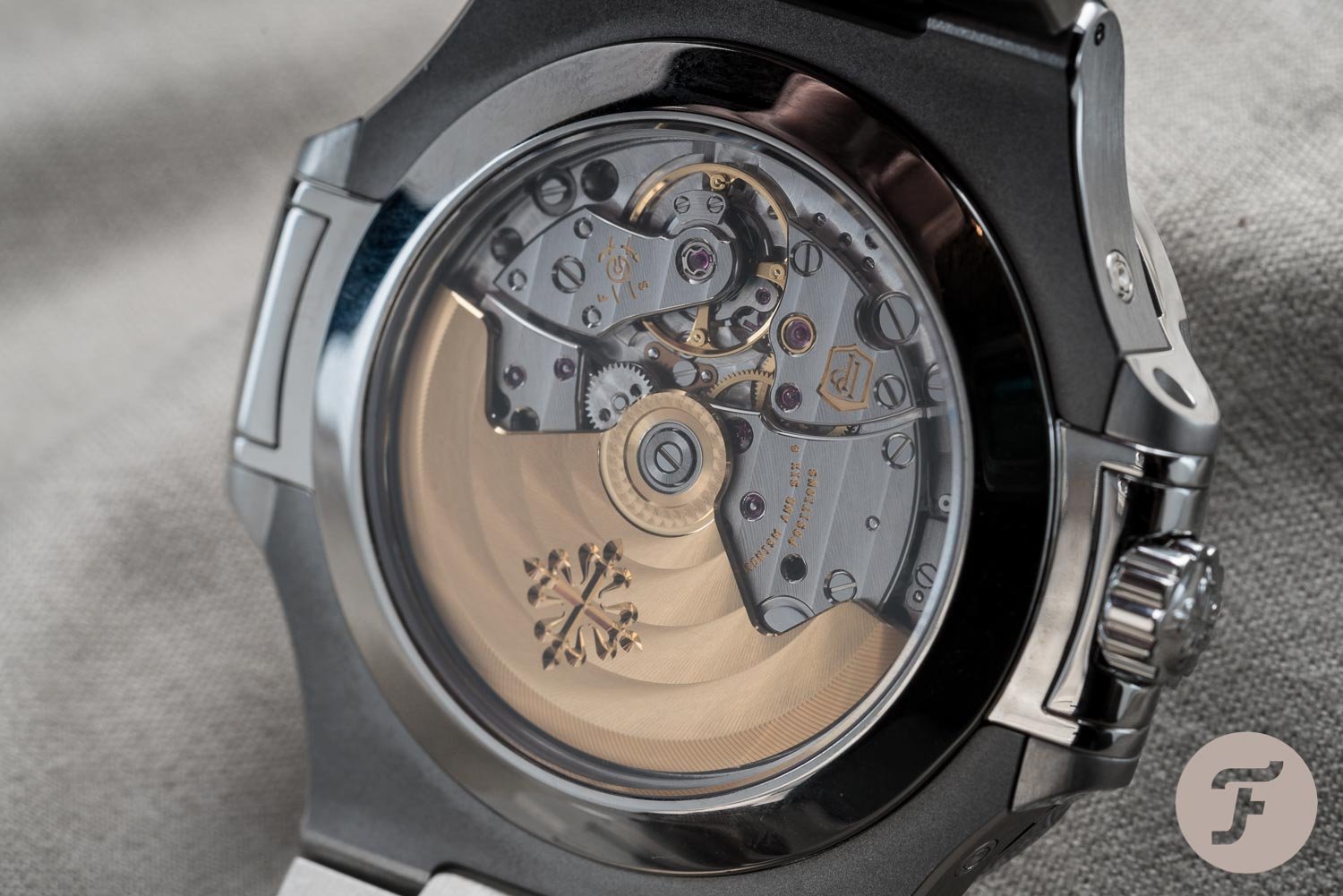 I thought that was a really attractive model, but this was in the '90s and it was already close to or over $10K so it was a no go. Later, when my Dad bought a similar era IWC Ingenieur, he started to talk to me about Genta and I came to appreciate the different designs from the era. So, so far, you're thinking that we're on the same side, right? Well, you're about as wrong as pairing baked beans with your eggs.
Rob: I like baked beans and eggs.
Mike: You're sick, but I hope you at least go with some black pudding to get back on the right side of things.
Rob: I'm European.
Mike: Typical. A Nautilus lover making excuses for their weird preferences. You see, I find the Patek Philippe Nautilus to be the poster child for this obsession of hoarding and driving prices up on certain so-called "hard to find" stainless steel sports watches. Want to talk to me about expensive vintage Patek Nautilus pieces? I have no problem with that…something old that's no longer in production has a rarity that can be measured to a large degree. But the fact that the Nautilus leads a herd of other watches like the Royal Oak and any number or Rolex steel pieces in the "I've bought it and can sell it for double" category just sickens me. Whether it's the slimy influencers who brag about them on Instagram in an hourly rented Lambo whilst wearing some over-branded "pick a designer" tracksuit, it actually makes me want to go buy comic books.
Rob: We're not all like that. I don't even own a tracksuit…
Mike: And then there are the collectors wearing them with their popped-collar polo shirts, "bespoke" collab loafers, and vintage cocktails. And finally, you have the slimeball dealers who love to state that they have a "great deal" for you simply because they have one in stock. No thanks! Now, you're going to say, that's not the watch's fault.
Rob: You read my mind…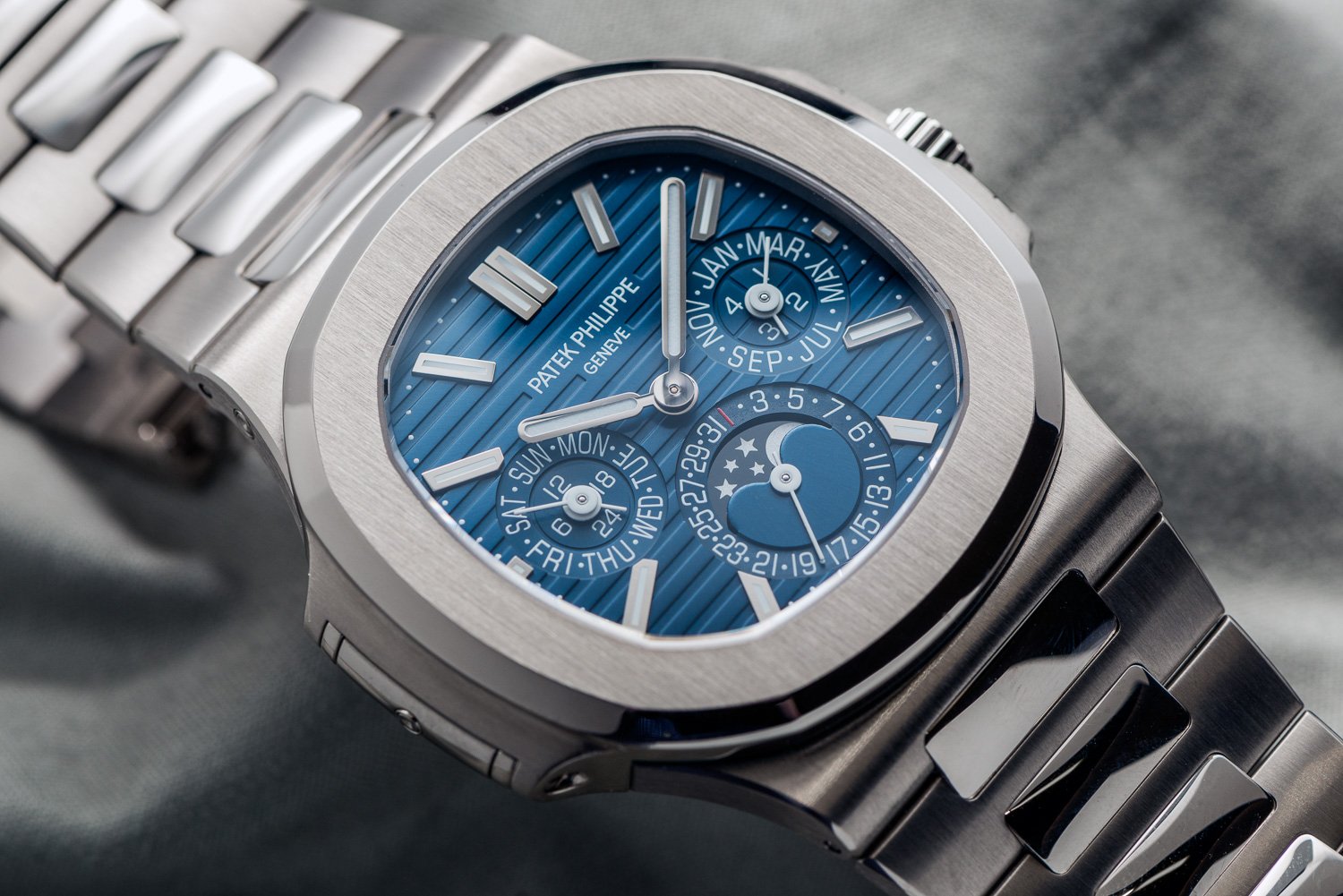 Mike: But it is! Because a brand actually produces these things and while a capitalist such as myself might say that this type of demand is a good thing, nothing lasts forever. Remember the Panerai surge? (and that's no slight on Panerai…good that they made their watches available). But this false rarity is crap and it brings out the worst in people. And don't even get me started on that Aquanuat…that's a whole other discussion. If you're looking for a wealthy man's life of leisure dressy sports watch, go grab one of those new Bulgari Octo Finissimo models instead. I'd give them my money purely out of principle. By the way, "have I told you lately that I love you?"
Rob: I still can't get on board with it being the watch's fault. To me, it sounds like you're saying that the minute a particular model becomes a status symbol and, inevitably, owned by some, shall we say "less-than-charming" individuals that it ceases to be a good watch. And I get that the association with these "less-than-charming" customers puts you off owning and wearing the Nautilus yourself, but I would have thought that would make you sad, not mad.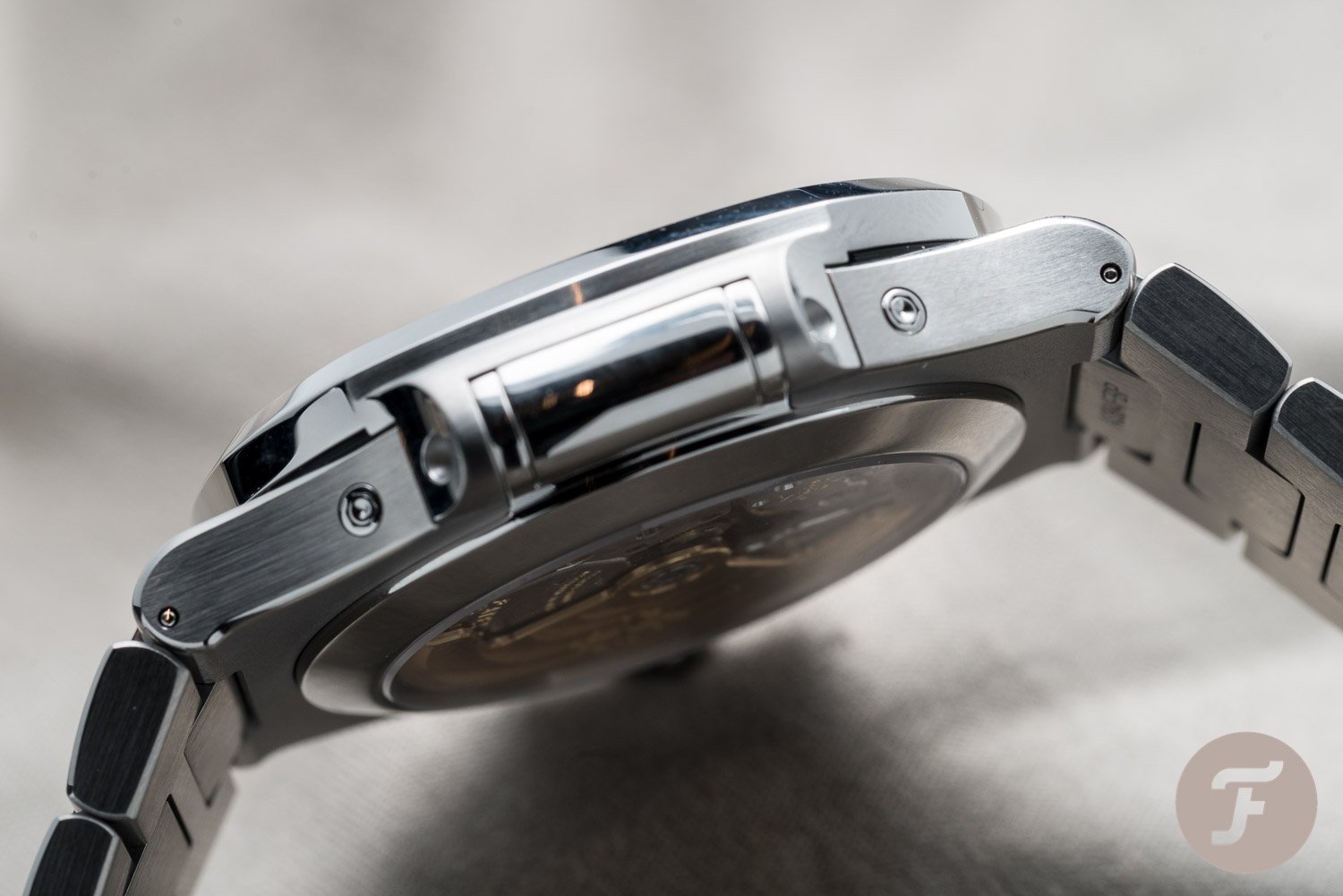 I live in a little bubble inside my head a lot of the time. I like watches because I like watches, not because anyone told me to, or because I like what it says about me to other people (quite the opposite, actually —  I often feel a bit sheepish about wearing a watch worth several thousand euros when I'm down the Working Men's Club supping homemade ale at £2.35 a pint). And so I don't desire a Nautilus because of anything other than the fact it is a desirable thing. I think it is beautiful. I would probably drive a Lambo too if you've ever got one kicking around, but not because other people would think I'm cool/rich/successful/aroused by fluorescent colors and terrible ground clearance. But simply because, like the Nautilus, it does what it's supposed to do really, really well. And I like stuff like that. Does that make me a bad person, Mike? Does it?
Mike:  Rob, it doesn't make you a bad person and maybe I'm a bad person. Wait, no, I'm a good person and, by the way…I've been to the Working Men's Club in B'ham and the blokes were all drinking Bud! I was the guy drinking Old Speckled Hen off the cask, but I digress…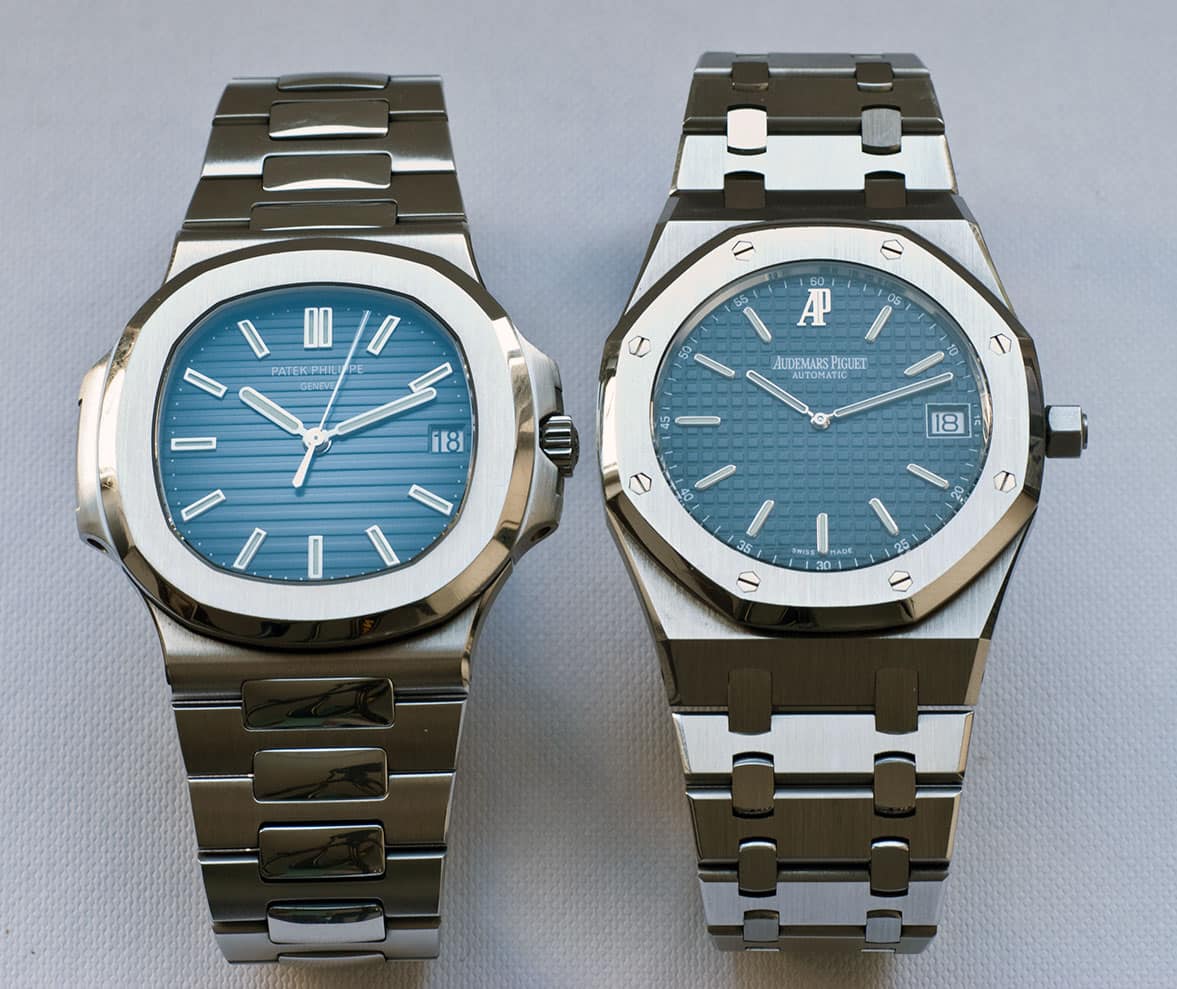 Yeah, for me, there are just so many great watches in the world that I'd just rather not currently associate myself with the current trend of overindulgence and hype that I think is bound to break. And as mentioned, I see the Patek Philippe Nautilus as a, if not "the", poster child of such activity. On the other hand, you did state that you'd happily drive a Lambo if one were idly sitting around and I suppose I'd rock a Nautilus if the wind were taken out of its sails. It is a good looking watch that's well made (and here's a secret – I like it better than the Royal Oak because the bracelet isn't quite the hair remover) and fits my wrist. I still think we're one good economic snap (or a rebound in interest rates) away from seeing things normalize again and then perhaps I'd rock one of these.
Until this happens, I'm not saying "Tonight's the Night" unless I find one at retail or at a discount.  If nothing else, you can at least agree that my inclusion of "Rod the Mod" song titles is at least worth something.  And one last thing… I'm no Patek hater either, but my watch would be the Calatrava 5196P.  I'd rock that with flip flops and shorts all day, every day and twice on Sundays.