Sunday Morning Showdown: Tudor Black Bay GMT Vs. Longines Spirit Zulu Time GMT
Two brilliant GMT watches battle it out in a clash of the best travel companions
It's that time again! There's no moment to relax for two of our writers on Sunday mornings. As you all know by now, Fratello team members battle it out in our Sunday Morning Showdown series. In the end, you, our wonderful readers, have the final say on who wins. This week, Nacho and Jorg go up against each other, choosing two vintage-inspired GMT watches to duke it out. Nacho is here to defend the brand-new Longines Spirit Zulu Time GMT. Jorg decided to back the Tudor Black Bay GMT. Let the battle commence!
This week's faceoff is a follow-up to last week's battle. We read your comments, Fratelli! We saw some of you mention the Longines Spirit Zulu Time GMT as a good match-up for the Black Bay Pro that was featured last week. That's why we decided to pick it for this week's battle and let it fight it out with the Tudor Black Bay GMT. They are great contenders in terms of vintage-inspired style, size, and functionality — the perfect pairing for this week's battle! As Nacho and Jorg both love the Spirit Zulu Time GMT, they had to put up a fight before the real showdown even started. Nacho ended up winning that first round, but it's the second round that counts. It's up to you to decide who wins, dear Fratelli!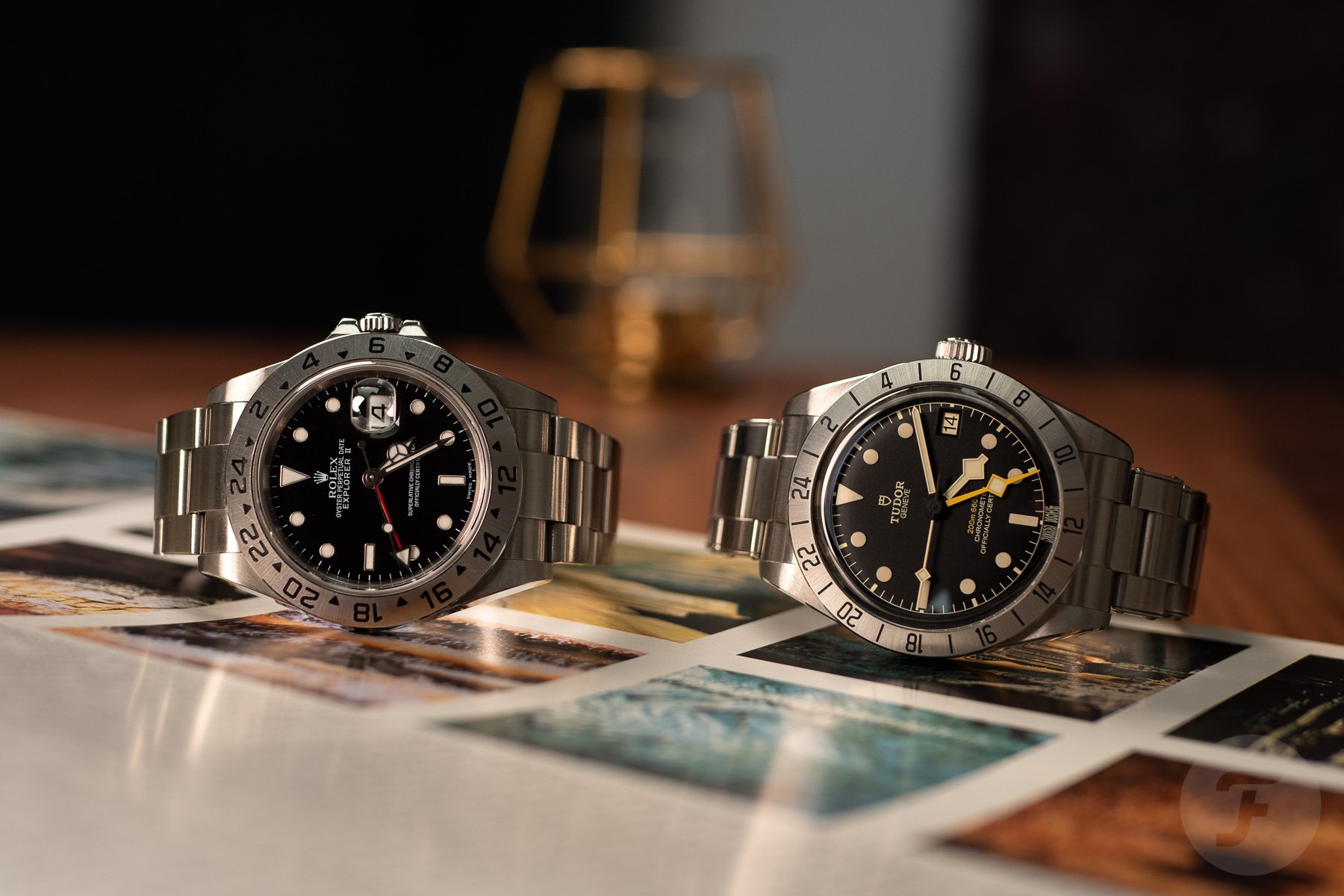 Last week's Sunday Morning Showdown
In last week's battle of the Shield and the Crown, the monarch of the two prevailed. It shows that there can only be one king in the land of watches. Thomas's pick, the Rolex Explorer II 16570 took the win with 57% of the votes. Daan's Tudor Black Bay Pro ended up getting 43% of the votes. It's fair to say that it was a tight battle, but the Explorer II was always in front throughout the week. As mentioned, last week's battle inspired this week's battle in which we picked another two GMT watches. The first is the recently introduced Longines Spirit Zulu Time GMT, and the second is the Tudor Black Bay GMT, which was introduced in 2018. Can the Longines actually take the win against the popular Tudor? Over to Nacho and Jorg to battle it out!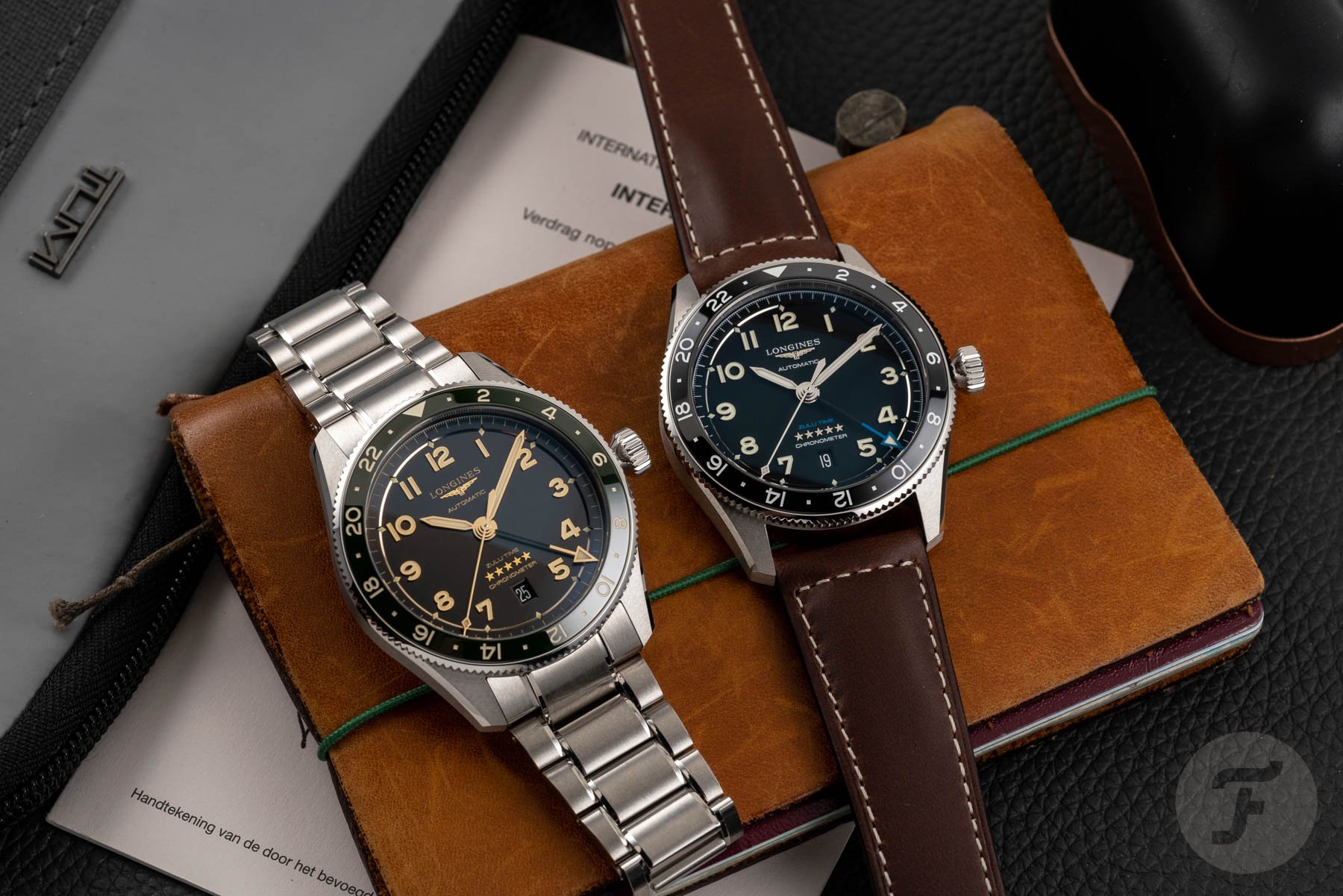 Nacho: Longines Spirit Zulu Time GMT
This week's Sunday Morning Showdown puts two GMT watches head to head once more. And can you blame us? It's the first summer that actually feels somewhat close to normal after two and a half years of pandemic and lockdown. It's only natural that our minds are occupied by daydreams of the exotic locations we'd love to visit. And whether it's sipping cocktails on a beach on the other side of the world, mountain biking down steep trails or strolling through one of the world's capitals, you can bet that there will be a watch on our wrists. Naturally, the best kind of watch for these sorts of jet-set endeavors is the trusty GMT. Perhaps this is what fuels our incessant fascination with this multi-timezone complication. Either way, there are countless great options out there for those looking to add one to their collection.
But not all GMTs are created equal. And in this battle, I believe there's one clear winner. Now, as much as I could go after the Tudor for being a Rolex-inspired wannabe, I think that's beside the point. In fact, it would be my personal preference over any Pepsi-colorway Rolex watch available today. In that sense, the Black Bay GMT has quite a lot going for it. I'm sure Jorg will tell you all about it. So instead, I'll focus on letting you know what makes the Longines so special and why it should win over the Tudor in this match-up. In fact, the watch deserves far more recognition than it currently gets. And despite its design not being the most original either, it's still a hell of a watch for the price.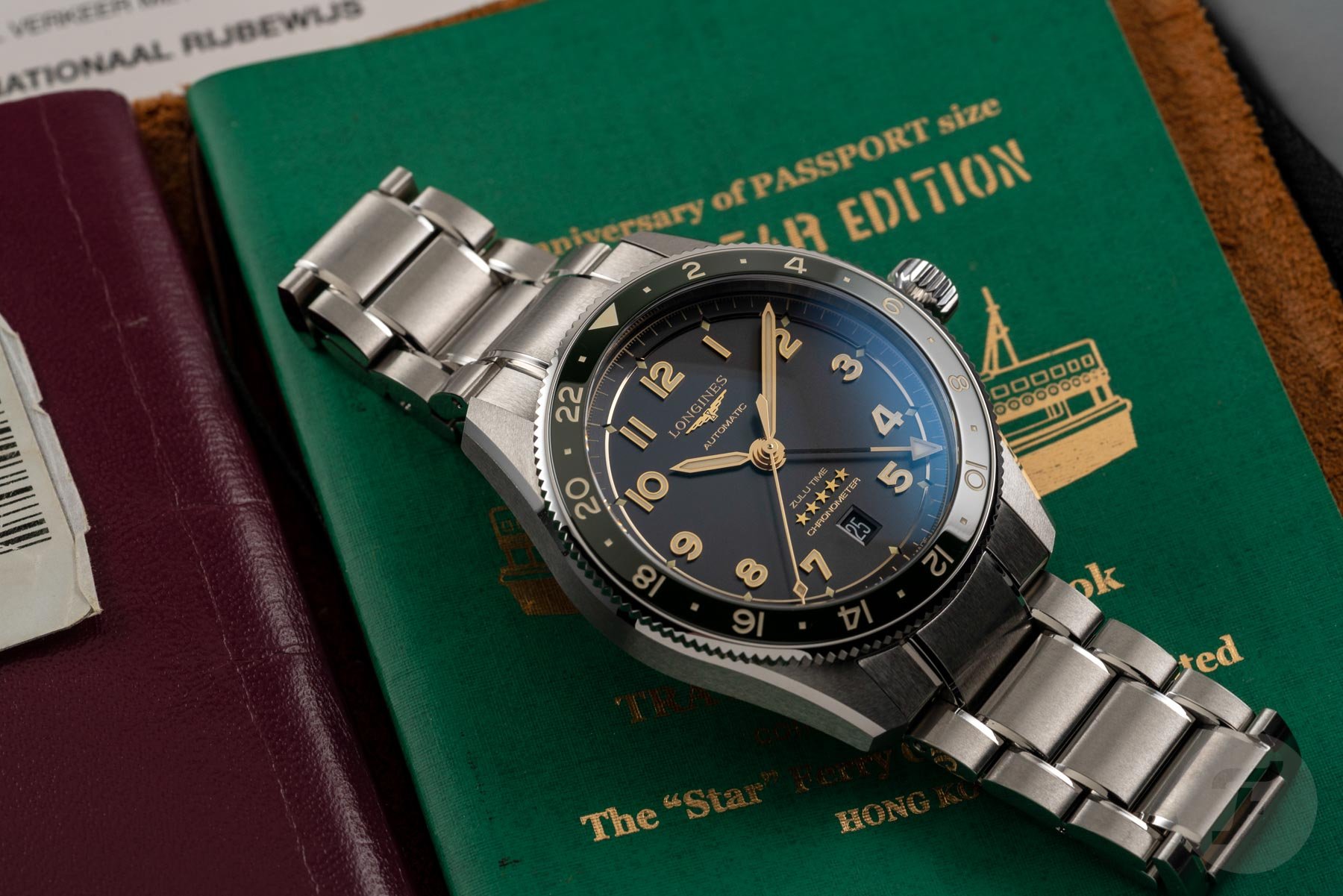 Exploring the Longines Spirit Zulu Time GMT
So, what exactly makes the Longines Spirit Zulu Time GMT so great? Besides what you see when you look at the pictures and the fact that you have three versions to choose from (of which only two are pictured), there are also plenty of small details that go a long way. The broad strokes would include the beautifully shaped 42mm case with sharp (and admittedly) long lugs. The case is 13.9mm thick and has a 49mm lug-to-lug span. The slim ceramic 24-hour bezel gives the dial room to breathe. And though it's packed full of detail, it doesn't feel overly crowded. This can also be attributed to the rather slim pencil hands and that half of the GMT hand is matte black. A subtle color-matched date window at 6 o'clock feels a bit more modern than the 3 o'clock one found on the Tudor.
When it comes to the overall shape of the watch, the case's chamfers and relatively small crown make for a sleeker profile. This means that when you look down at the watch on your wrist, it won't feel like you're looking at a stainless steel version of the cliffs of Dover. There's an air of refinement to the Spirit Zulu Time that goes that extra step beyond what the Black Bay GMT achieves. Looking at the dial, there's an incredible amount of depth created by applied numerals, as well as the Longines winged hourglass logo and the five stars at 6 o'clock. The dial's outer track, which has a brushed texture, is also separated from the matte center by a metallic ring. These details are especially appealing on the dark green colorway, where all dial details are given a lovely golden execution.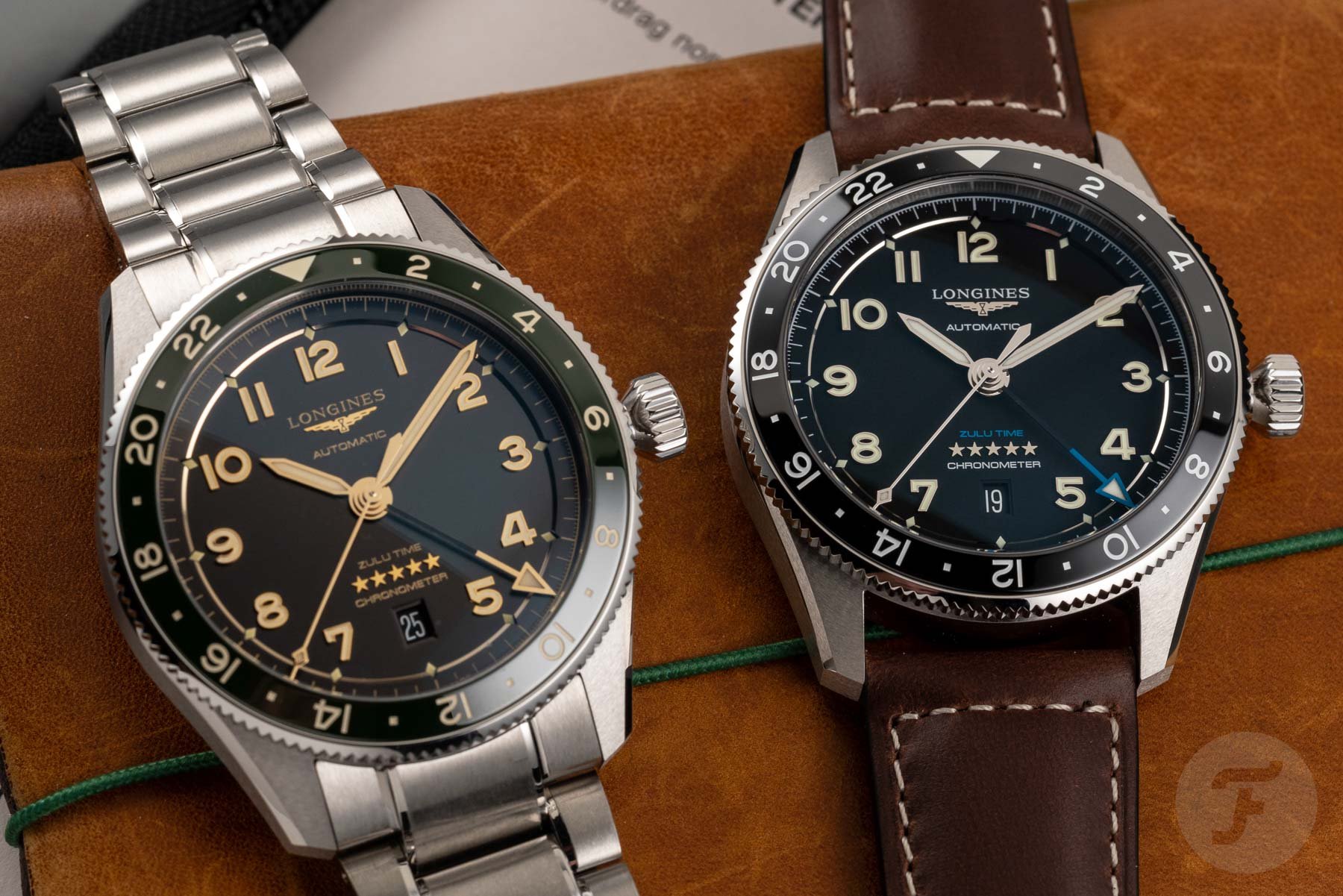 A movement to match
Inside the case, Longines equipped the Zulu Time GMT with its COSC-certified caliber L844.4 (A31.L411) with a 72-hour power reserve and 25,200vph frequency. You'll also be glad to know that this is a flyer-style GMT watch. The Black Bay GMT is a flyer as well, but it's wonderful that Longines did not take the easy route with a less expensive caller GMT movement. Instead, the brand put in the extra effort and created a true GMT with this release. As a result, this watch truly is the full package if you are looking for a stylish and functional travel watch.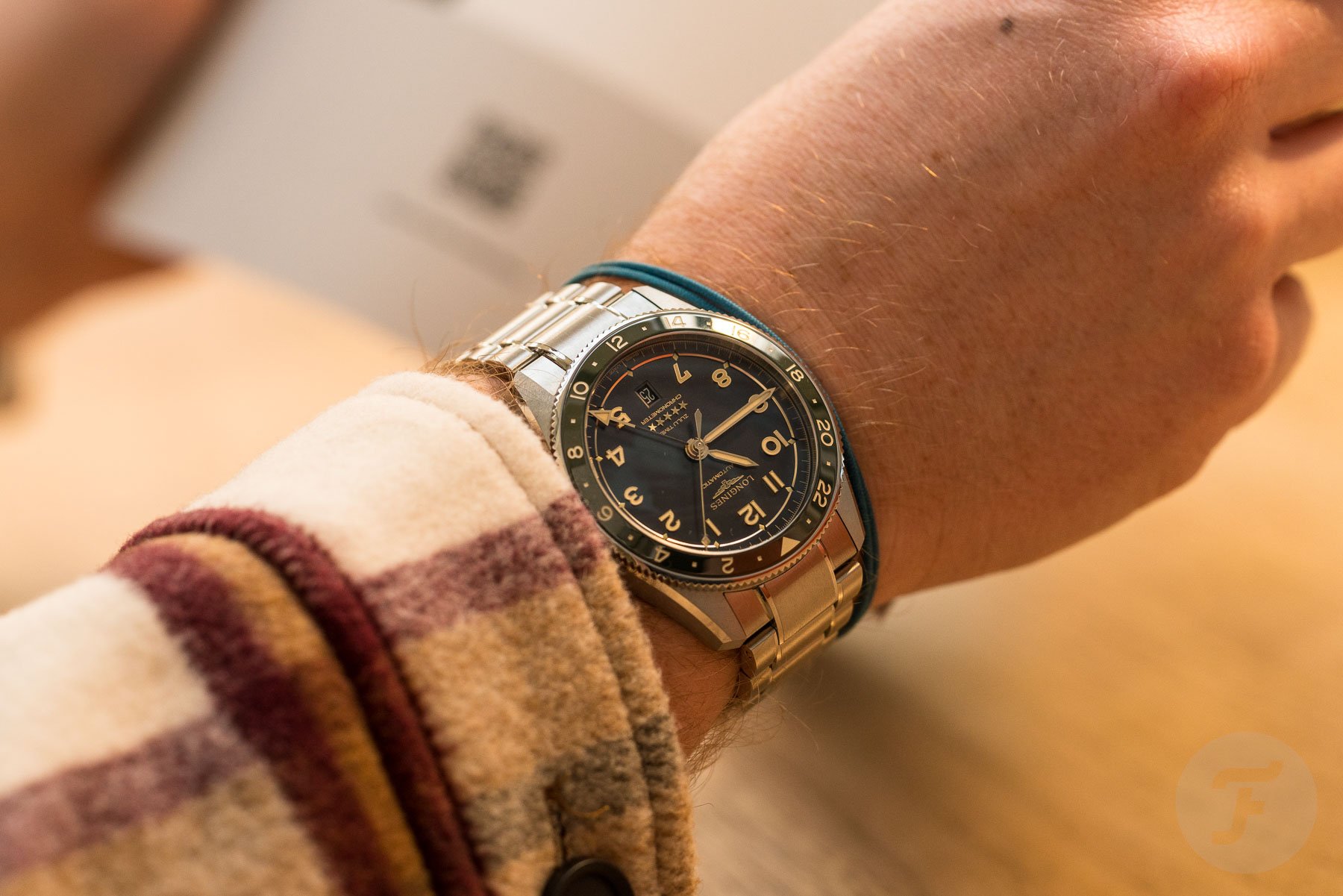 Don't be a fool(oo) — vote for the Zulu
I should also mention that the level of detail and depth I talked about contrasts starkly with the Black Bay GMT's rather plain and matte dial. To me, the biggest nail in the coffin comes in the price and the difference in thickness of the cases. At €3,100 on the bracelet, the Longines is a whole €800 cheaper than the Tudor. Additionally, though 1mm larger in case diameter, is a whopping 1.1mm slimmer. This simply translates to supreme wearability and a sleeker profile on the wrist. In my opinion, Tudor should strive to slim down its watches at this price point. Clearly, it's possible to make a modern GMT that's not 15mm tall. It's just a matter of getting it done.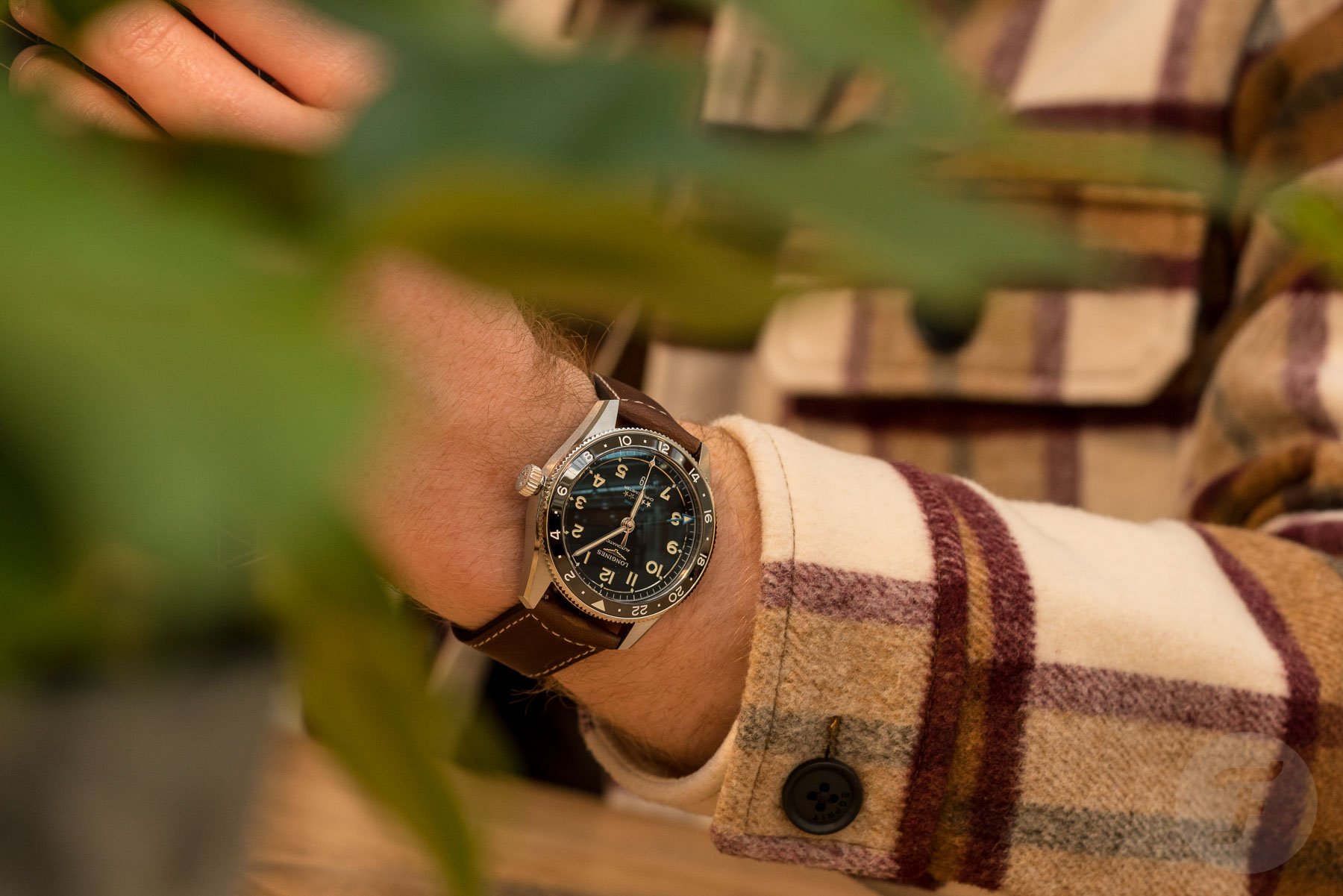 Besides that, the Tudor is only available in two colorways, but there are three Longines Zulu Time colorways to pick from. Whether you opt for the black model with its blue GMT hand (probably my least favorite), the blue and orange model, or — the piece de resistance — the green, you really can't go wrong. In my book, the Longines Zulu Time is a real winner. It's a far more interesting, comfortable, exciting, and refined watch in every sense. So, don't be fooled by the miasma of fanboyism and hype that densely envelopes Tudor and its watches. Vote for the Longines Zulu Time GMT!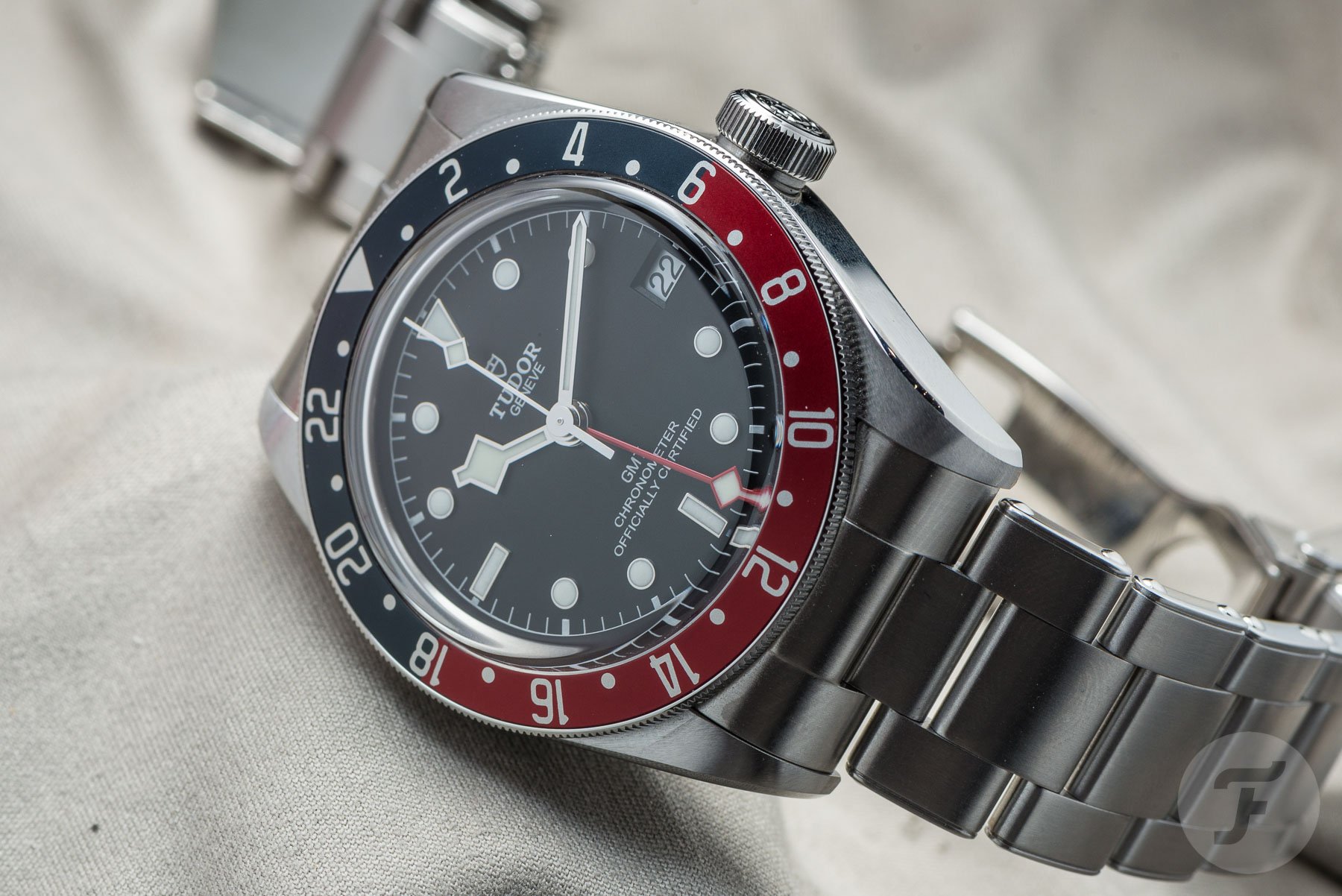 Jorg: Tudor Black Bay GMT
This is a tough one, Nacho. As you know, I really like the new Longines Spirit Zulu Time GMT. I had the pleasure of wearing the version with the black dial and dark green bezel when we had it in for review, and I was very impressed. So it's hard actually to pick a fight with a watch that I love. But after giving it some thought, I know what the main issue with the watch is. It's that its biggest charm is also its biggest flaw. Let me elaborate on that.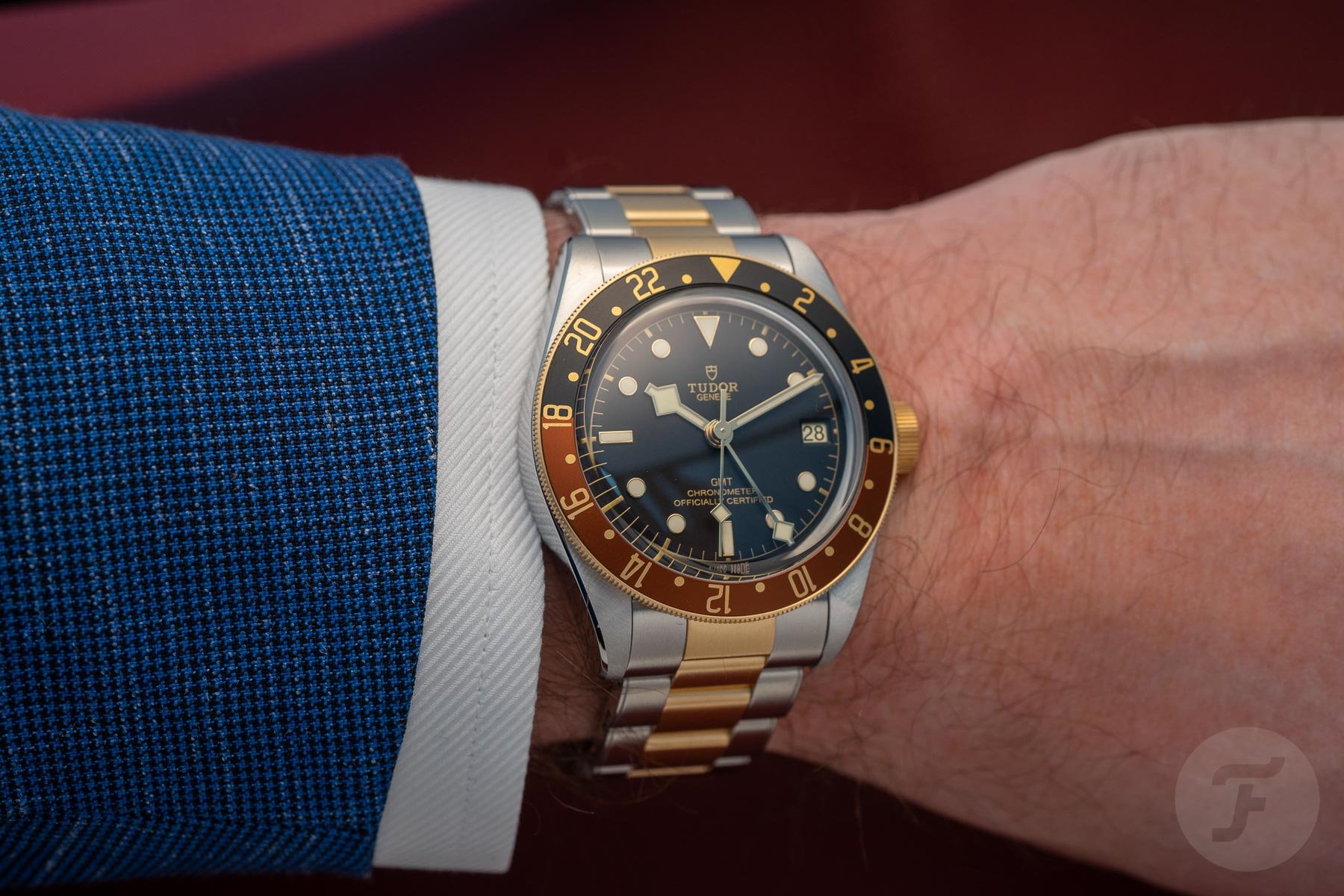 You see, the design of the Spirit Zulu Time GMT feels comfortable — very comfortable, actually. The watch has plenty of vintage-inspired charm to win people over. And on the wrist, it also feels very comfortable, almost familiar. Familiar as in, "don't I know this from somewhere?" Looking at the design, images of the current TAG Heuer Autavia started popping up in my head. And I don't want my watch to look like an Autavia, Nacho. I like what Longines has created with the Spirit lineup. It taps into the brand's rich history and the stories are a great inspiration for the collection. But it needs the character in the design to match. It's that character that will make it a stand-out watch in today's crowded watch world, and it's also what we will remember it by. And I'm not sure this Spirit Zulu Time GMT has that power.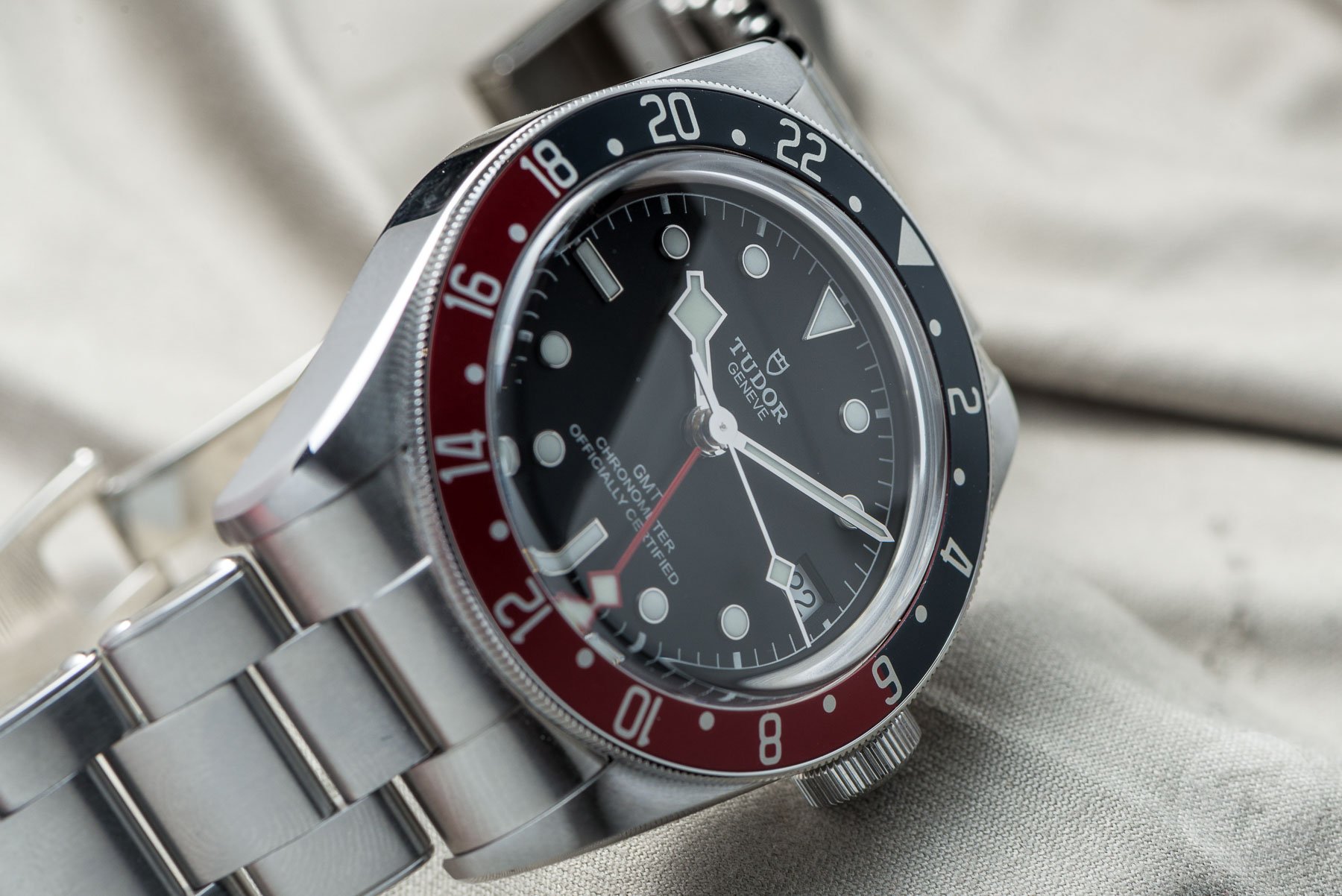 My love for the Rolex GMT-Master
I can imagine that you're thinking, "How can you say that when the Black Bay GMT is modeled entirely after the Rolex GMT-Master?" And you would be right. But the main difference is that I don't expect a Tudor not to look like a Rolex. It's the entire raison d'etre or reason for being for the Tudor brand. Without it, Tudor would not even have existed, and the fact that Tudor is Rolex's little sister gives it the reason and the credibility to do what it does. And Tudor does it successfully, I might add. While I am definitely not a fan of all the Tudor models that take after their bigger brothers, the Black Bay GMT fills a hole that Rolex left with its modern GMT-Master II.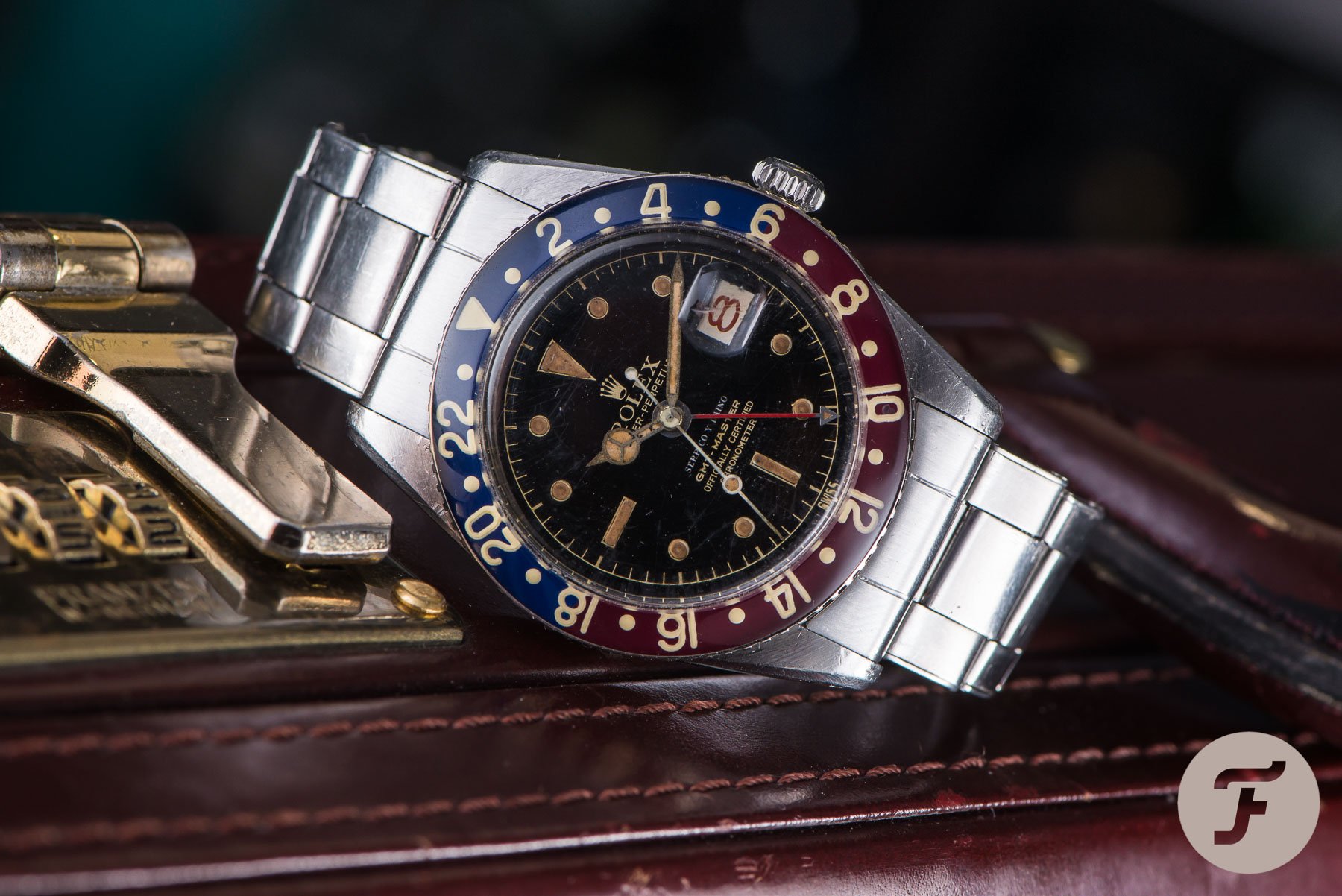 The original Rolex GMT-Master is one of the most iconic watches ever created. I love Rolex's travel watch because it spawned an entire category of watches that came after it. On top of that, the Crown released quite a few brilliant versions of the GMT-Master. In the Buying Guide about the best Rolex watches from the 1950s, I explained that the first GMT-Master ref. 6542 is my favorite vintage Rolex. The general idea of a watch that portrays the adventures and glamorous world of travel is still magical even seven decades later.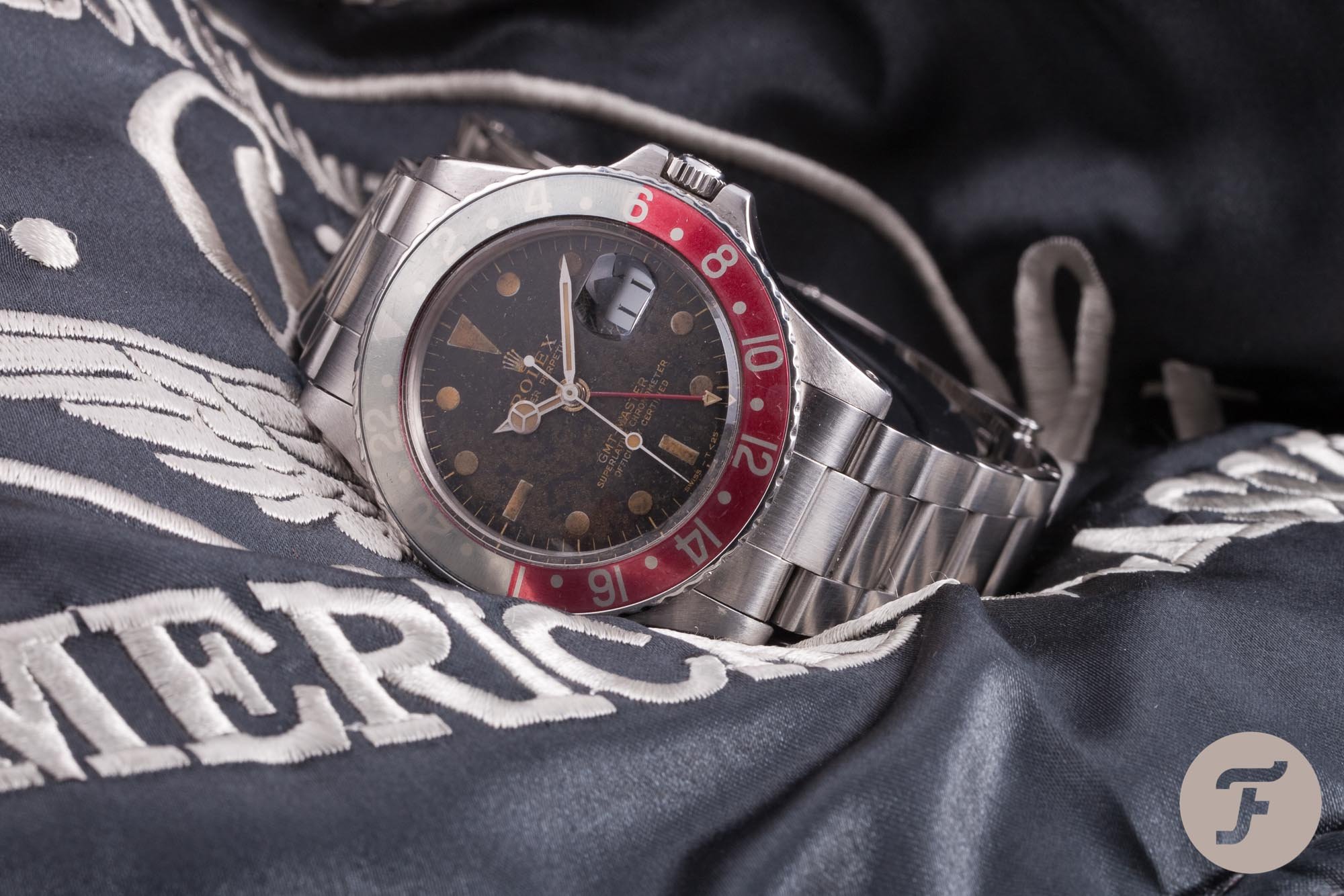 The true spirit of the GMT watch
I love a good vintage GMT-Master. I particularly love the watch because it handles wear and tear really well. It's probably the only Rolex and one of the few watches that I love seeing all beaten up, and it seems only to increase its charm. The one GMT-Master that I would go for is the ref. 1675. It embodies the vintage spirit of world travel that I love so much. The current GMT-Master II does not have that same spirit anymore. That's where the Black Bay GMT steps in. The Black Bay GMT perfectly captures that vintage spirit that made the original GMT-Master such an iconic timepiece. This is the watch that has the Pan Am charm of the past.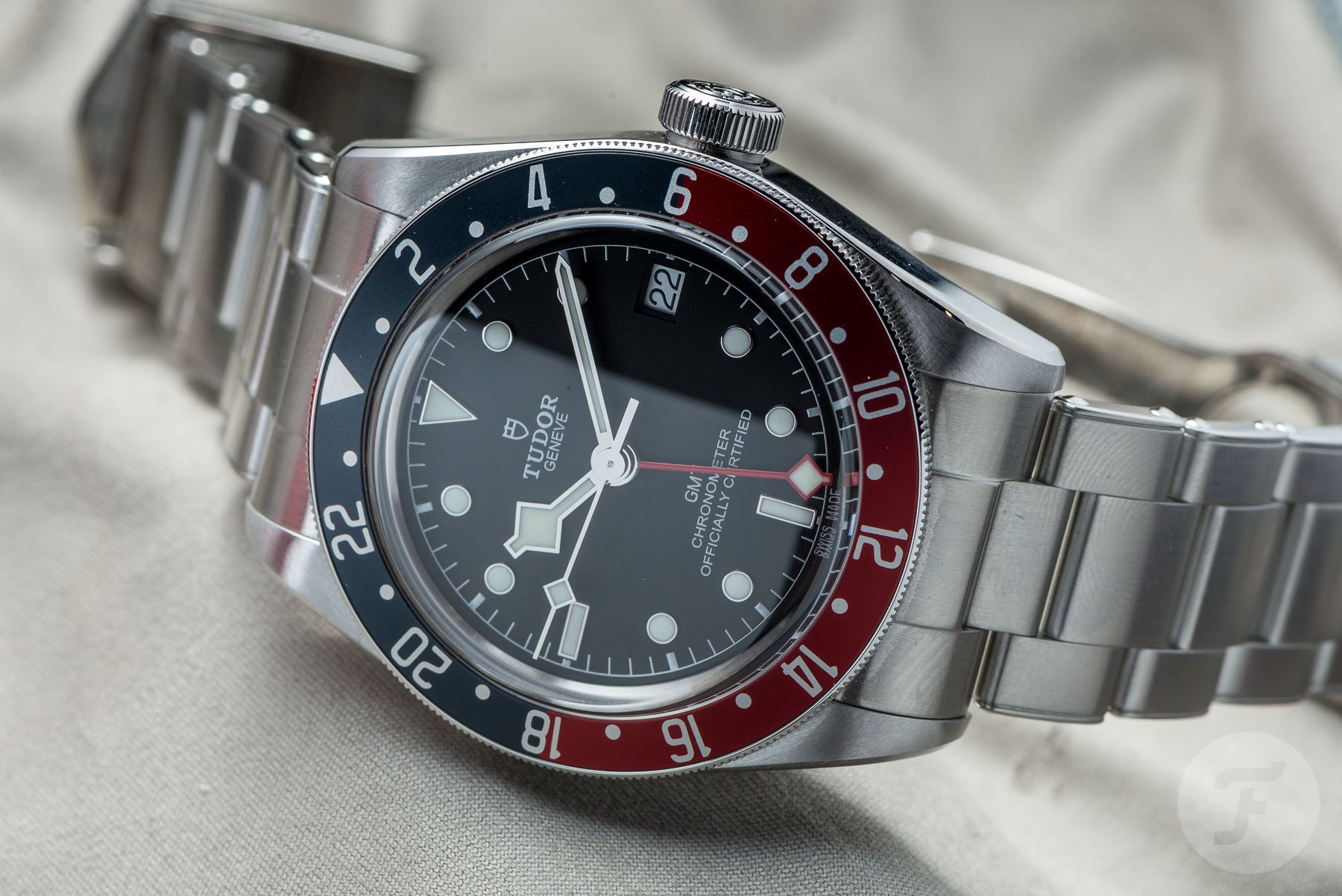 It starts with the 41mm case that is 15mm thick and has a lug-to-lug of 50mm. Nacho, I agree that it makes the Black Bay GMT much chunkier than you or I would want. As you said, it makes it 1.1mm thicker than the Longines. But a "whopping difference"? I don't believe so because, as anyone will tell you, it's still very wearable. On the wrist, the bezel with its red and blue aluminum bezel insert instantly brings you back to that vintage vibe of the GMT-Master. Tudor adds the brand's characteristic handset, giving it an injection of uniqueness that makes it instantly recognizable. When you see this watch, you know it's the Black Bay GMT. There is no way you're missing that.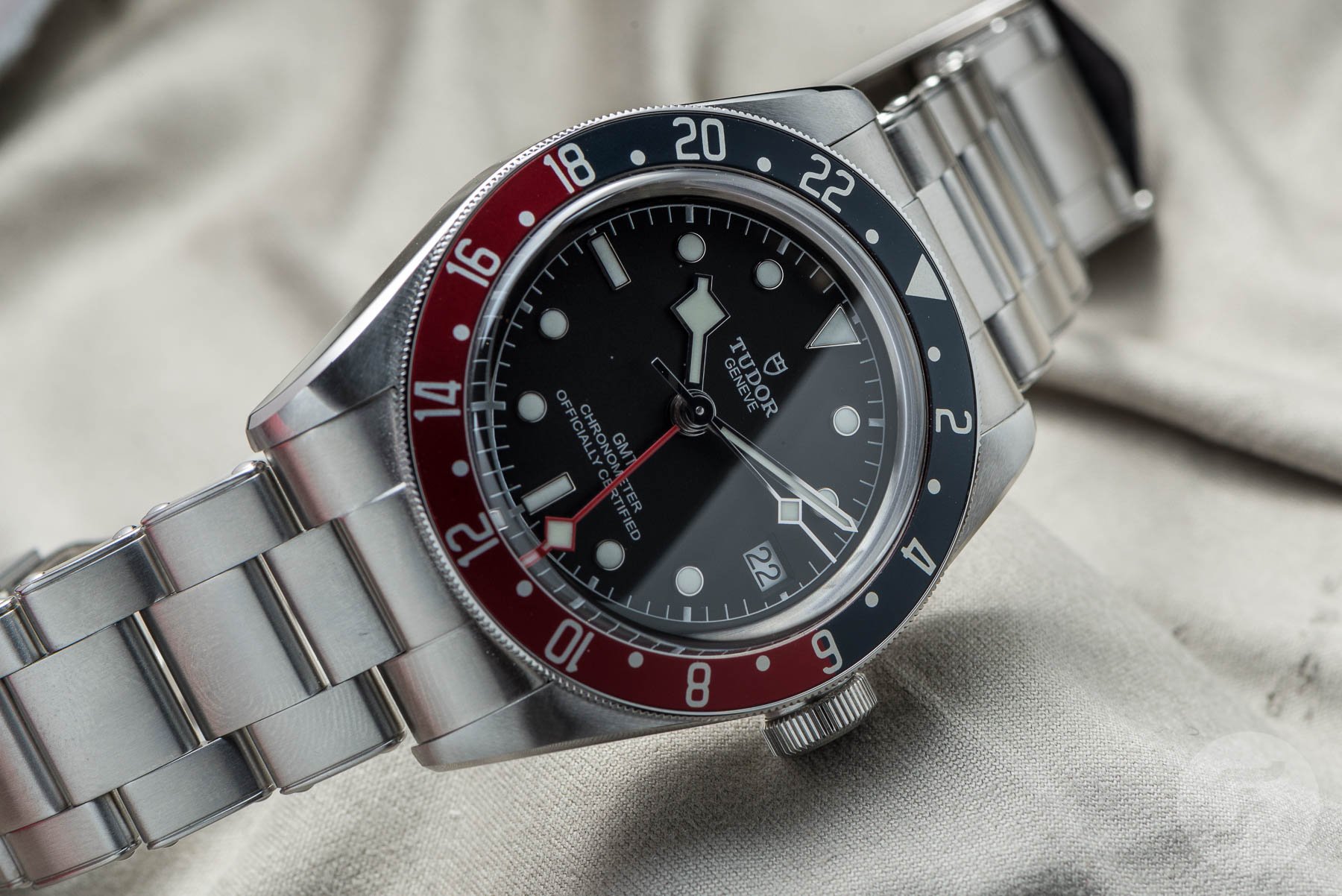 The character that people love
Inside the case, Tudor uses the chronometer-certified MT5652 automatic movement. The movement operates at 28,800vph and has 26 jewels and a 70-hour power reserve. With a list price of €3,920, a great movement, and equally attractive looks, it's hard to deny that Tudor keeps the true spirit of the vintage GMT-Master alive. This is what I love about the Black Bay GMT and why it has longevity in any watch collection. With your Spirit Zulu Time GMT, I have serious doubts about whether it will remain relevant for very long. And isn't that what we want from a watch? That's why I am confident that the Black Bay GMT will come out on top.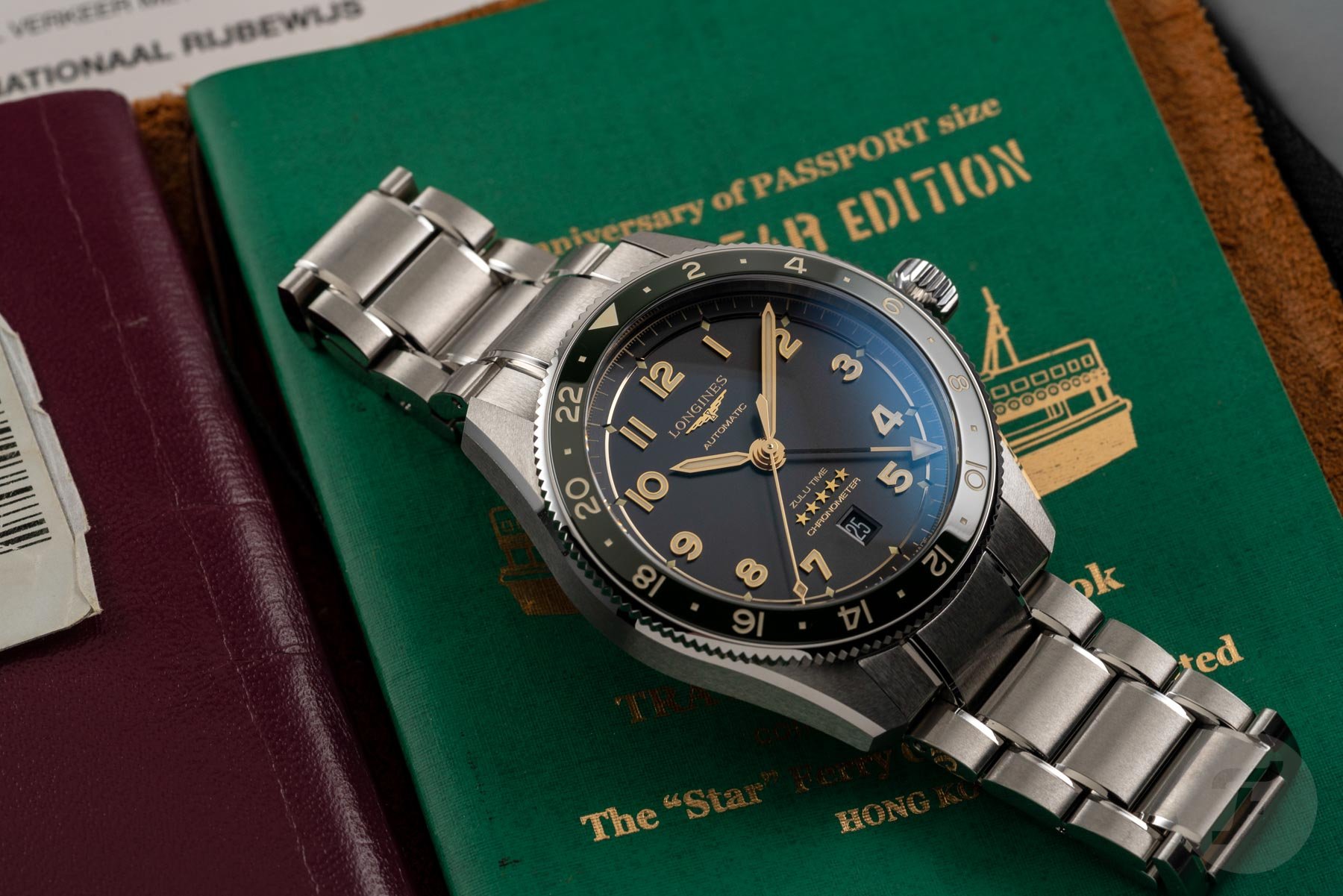 It's up to you now
So, who are you with!? Would you pick Jorg's GMT-Master-inspired Black Bay GMT? Or would you go for Nacho's brand-new and impressive Spirit Zulu Time GMT? With the similarities in both movement and design, this should be as close a matchup as we've had on Sunday Morning Showdown. Let's bring this one to a vote, and down in the comments, please let us know whose side you're on and why.
Tudor Black Bay GMT Vs. Longines Spirit Zulu