Swatch FLYMAGIC Amsterdam Pop-Up Store
Limited Availability - First come..first served!
Swatch The Netherlands invites you to visit their unique pop-up store to experience their new Flymagic watches.
Are you ready to discover the depth of the Swatch Flymagic movement, its spectacular innovation and the latest technology? Three models, limited to 500 each, are now being delivered to selected countries. For the Dutch market, a limited number of watches will be made available of these three Flymagic models. Do you want to secure yours? Make sure to act fast, as the 'first come, first served' rule is applied.
The price of the Swatch Flymagic is €1500, regardless of which version of the three.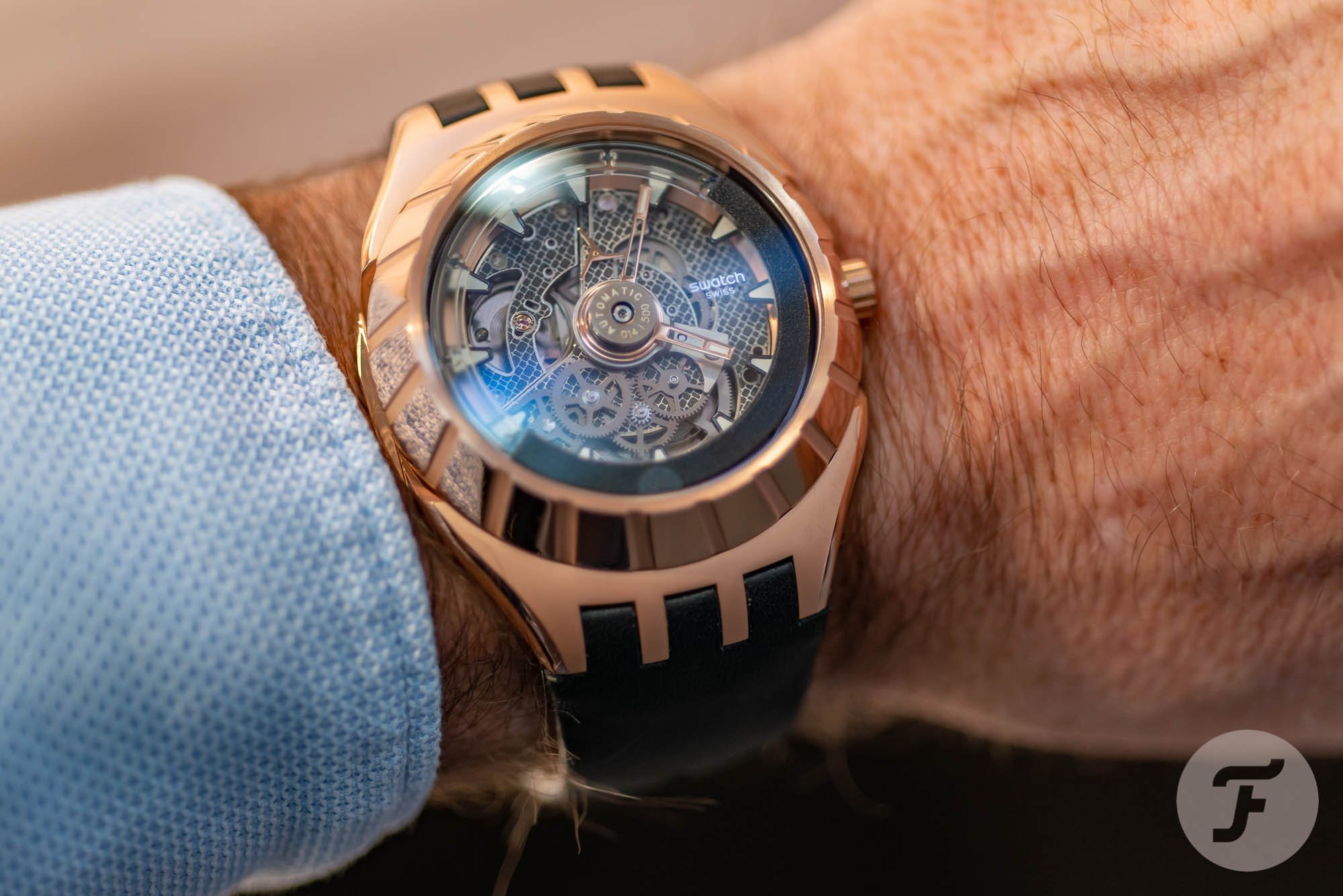 Discover, experience and reserve on:
Saturday May 18th: 11am – 5pm
Sunday May 19th: 1pm-4pm
Monday May 20th: 1pm-5pm
Tuesday May 21st: 11am-5pm
Wednesday May 22nd: 11am-5pm
Exclusive sale based on reservation:
Thursday May 23rd: 11am-8pm
The store can be found on those dates at:
FLYMAGIC pop-up store
Hobbemastraat 13,
1071 XZ Amsterdam
First come, first served
Reservations can only be made in the pop-up store, based on a first come, first served. There's a max. of 1 reservation per person, based on the availability of the watch. The three Flymagic models will be exclusively sold in The Netherlands via the pop-up store on May 23rd based on reservations made in the days before.
More information about the Flymagic
Swatch has chosen its new Flymagic line to premiere the innovative paramagnetic Nivachron™ hairspring. In a typical Swatch move, Flymagic turns the watch world upside down (once again!): the new balance spring, finely finished modules and skeletonized gear train all appear on the face of the watch – easily visible through the automatic movement's transparent rotor.
This is high-end watchmaking with a revolutionary twist, and the first time such a reversal has been performed with a Swatch. There's another Swatch first here, too – the seconds hand runs backwards!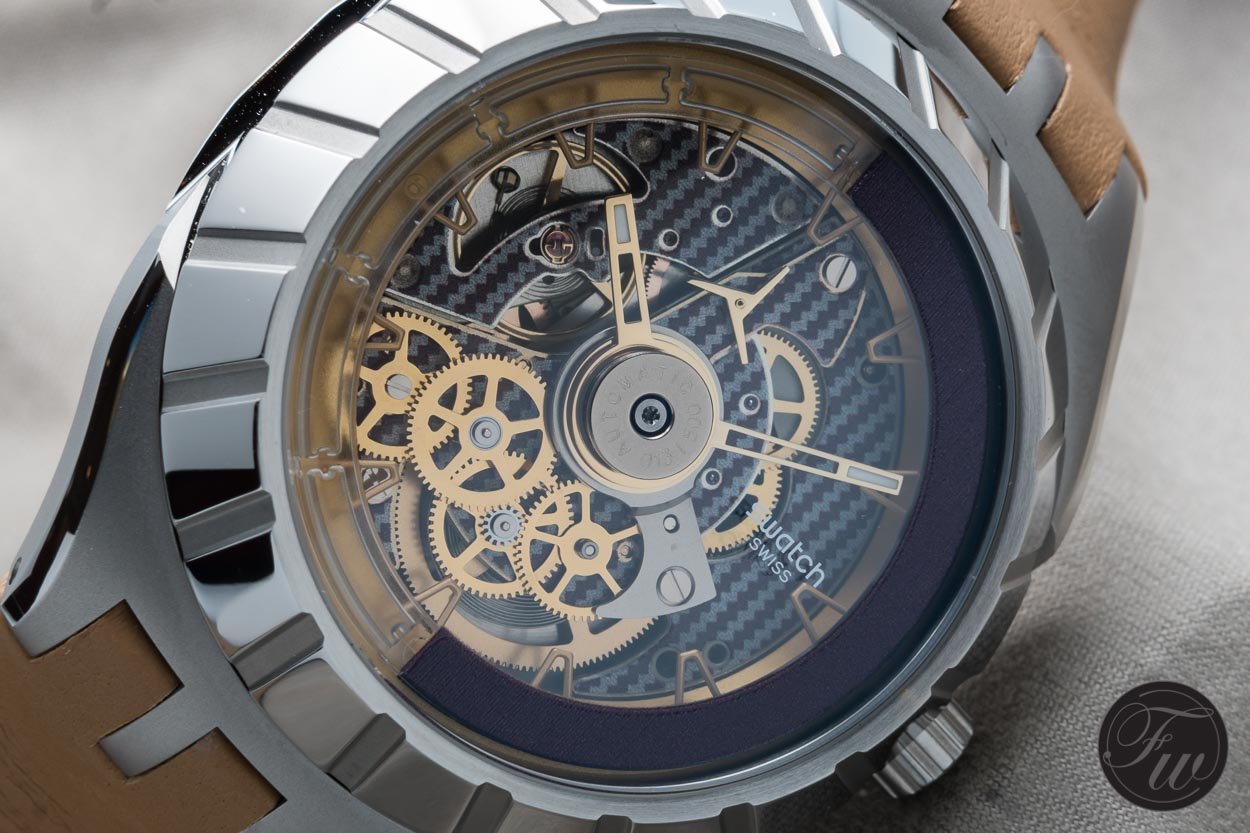 Swatch Flymagic is the first to integrate the Nivachron™ balance spring, made from a newly developed titanium-based alloy with exceptional paramagnetic characteristics. Magnetic fields in our everyday environment can have a marked negative impact on mechanical watch movements. The Nivachron™ balance spring reduces the detrimental influence of a magnetic field by a factor over 10, depending on the type of movement. This 100% Swiss-made component also offers effective resistance to changes in temperature and excellent shock resistance, contributing to a significant improvement in chronometric performance. In the future, all Sistem51 models will feature the Nivachron™ hairspring. Swatch Flymagic debuts with three models, each limited to 500 pieces. 45 mm cases in stainless steel or stainless steel PVD showcase the fascinating, topsy-turvy movement through an antireflective sapphire crystal. All models come with one rubber and two high-end calfskin straps. Swatch Flymagic: there's magic in this revolution.
Do you have a question? Send it to [email protected]